The Cuban

capital's

provincial

cities

tunes

: quiet

and stress free

but

far from clichés

and atmosphere

Buena Vista social Club.

[dropcap]I[/dropcap]expected a timeless city, plunged in the 50s', cut off from modernity.
Certainly there of that, the city remains frozen in a bygone era but I expected to see typical life scenes atmosphere clips of Compay Segundo, without falling into caricature. Actually, this music is calibrated for the tourist. Young people clearly prefer raggamuffin. And if in 2009 it was forbidden for a Cuban expatriate to bring a laptop or phone with gps GPS, that did not stop some local owning Blackberry art (the black market without any doubt). Some anachronisms therefore began to point the day in this town stuck in the 50's …
♦

7

things

that struck me

in the capital

♦
1/ The old cars. The beautiful American 1950's give crazy and undeniable charm to the atmosphere of the city that also Lada and Moskvitch alongside imported from USSR. « A true museum on wheels » according to some, as the import of vehicles by individuals was prohibited but lifted recently, buying a foreign car is expensive for a Cuban. Certainly, Cuba does not boil down to that but it is a daily delight …
2/No store. For a serial-shopper is quite striking. And power supplies shops are rather hidden. In the center, in the « Habana Vieja« , a World Heritage Site by UNESCO, historical center, Spanish colonial district, mythical numerous colonial hotel bars, one can find a few shops for tourists. But we can mostly buy souvenirs at the market..
3/ No billboard or neon. Only 3 posters showing off the historical figures of the country : Fidel Castro, Che Guevara and Jose Marti adorn the walls.
Accustomed to advertising and subliminal messages, we are light years away from the movie « They Live«  … .
4/ Money. Only country I know that issues two currencies: one reserved for foreigners and another for locals. Foreigners settle in CUC, Cuban peso (CUP). And of course, the CUC is worth more. To give you an idea, the average monthly wage in Cuba in 2012 reached 455 pesos, or 19 dollars. I had to make sacred happy the night I was at the Casa de la Musica in Miramar and where have I hid my camera Sony Pictures nine only 3 days, bought the day before departure, 400 euros . Is almost 2 years' salary here …
[Brief aside] For the record, I had paid theft insurance at Fnac, made a statement to the police in Havana (not the best time of my life), I had to redo one in Paris and as result we had not dragged along the ground or beat me, just pulled my bag, Fnac would not hear. All that to say that insurance against theft is theft ….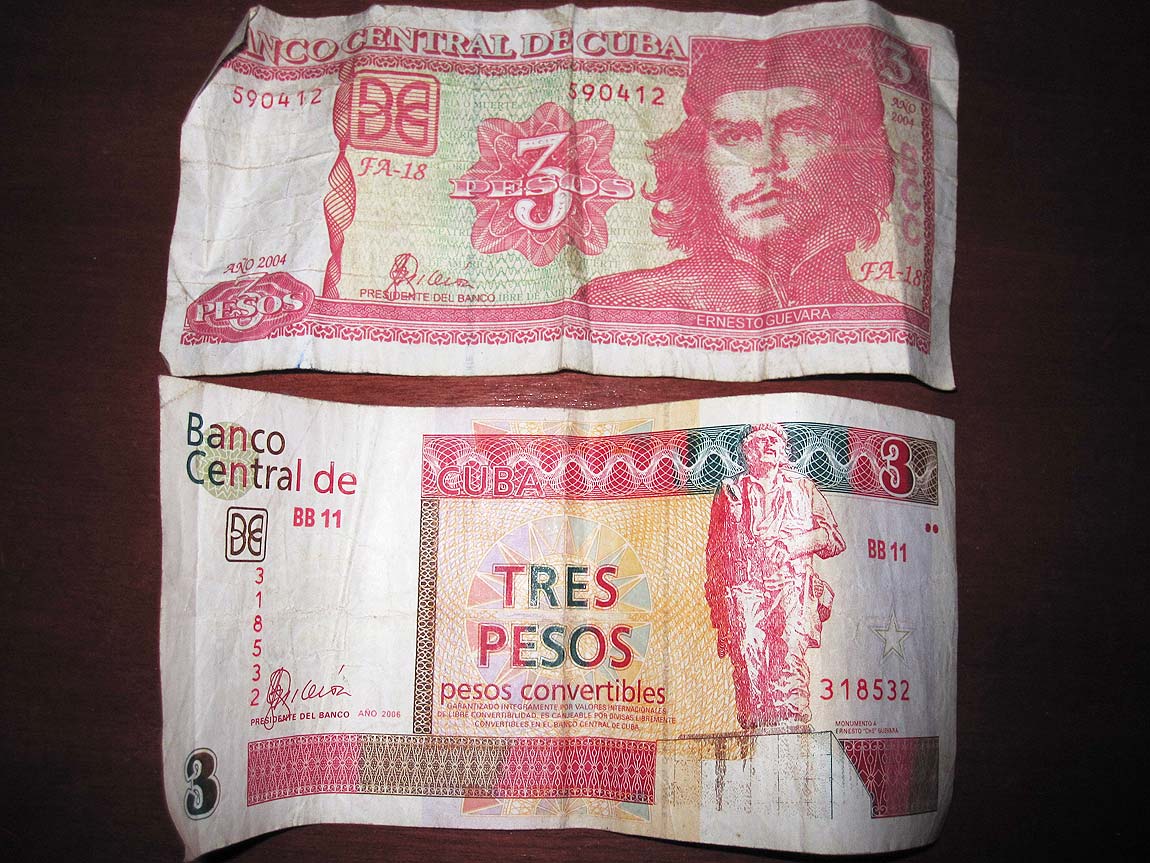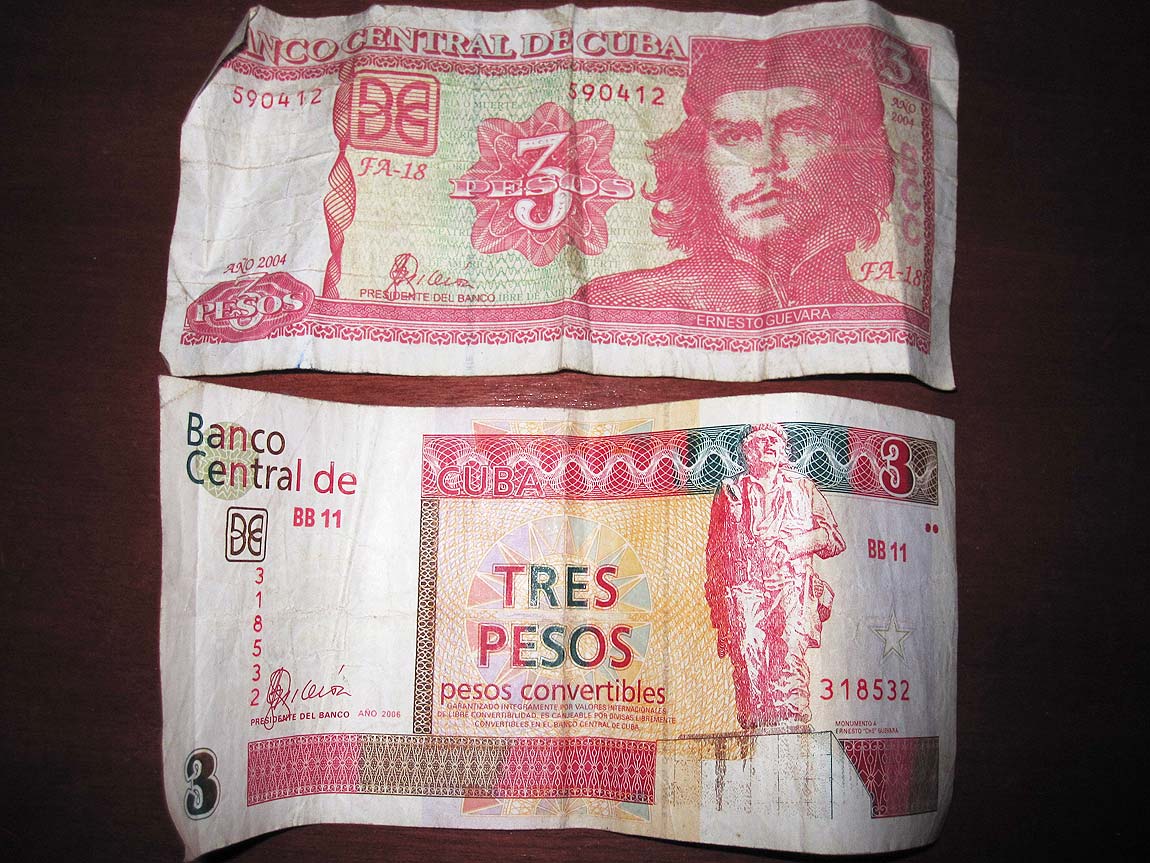 Le CUC
5/ A rationed life. How Cuban people live? Not good. Although they supply books which are rationing tickets restricting the amount of food, hygiene products, etc. Thus grandmothers made me believe they were pregnant to ask for soap or « caramelos » (sweets) in the old town or exit of hotels. Children also come to see you. Whatever the visited country, we must avoid giving money to children. I had planned the coup reading before going on forums needs of the population. My suitcase was therefore made clothes, school supplies, soaps to be distributed to children who came to me. I had small bags that I have given. To my hotel housekeeper (President Hotel), booked him samples of perfumes and clothes. She thanked me every morning with a note and carved swans with my towel as a thank you 🙂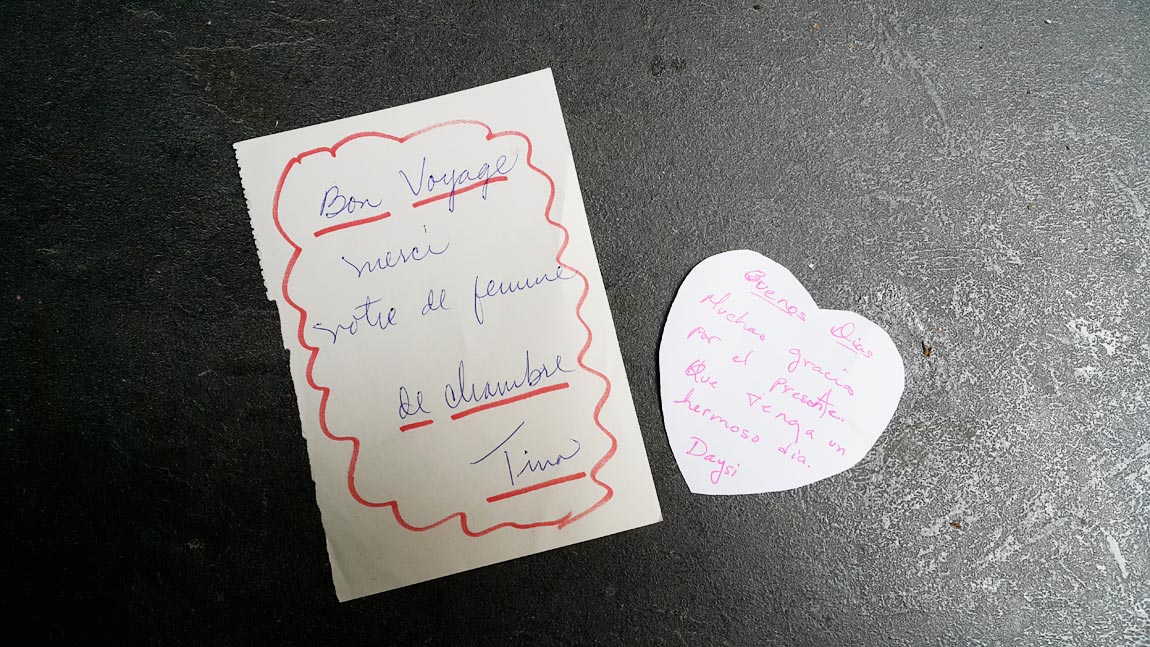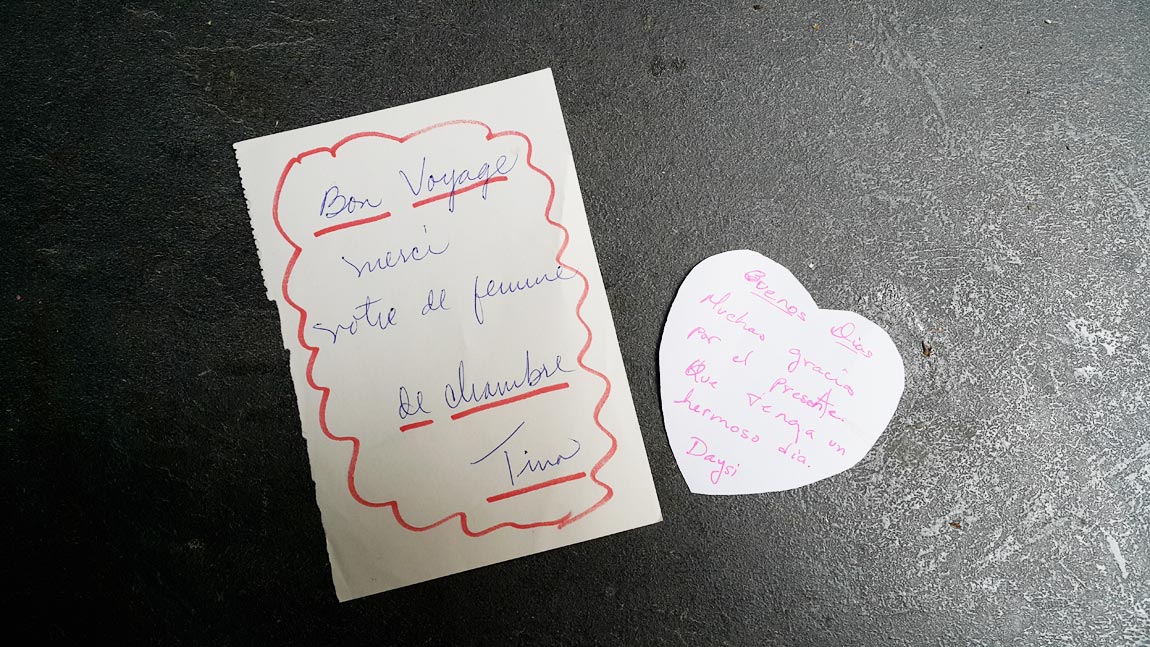 Flights in hotels were often mentioned on the forums. It was a way for me guarantees certain 'peace « by giving something or a tip.
Besides, if you go out at night with a Cuban, expect to pay for everything. They can not afford. And needless to pay in their own currency, if you're foreign, they will demand hard currency.
6/ Internet. A pain. Only institutions and tourists had access when I was there. The network was slow that I granted my Facebook page easily after 7 minutes. And it was 2 euros per minute. I let you calculate the fortune that I put into it …
7/ The colonial architecture, balconies, Andalusian patios participate in the charm of Havana. Only buildings décrépissent at great speed, especially the fimbrial buildings the Malecón. Corroded by the spray, some houses cracked open houses and begin to fall apart. And behind the damaged facades, misery awaits …
It happened to me

a

lot of stories

in Cuba

that

I would tell

in detail in

the next few

posts.




A small

SCOOP

to whet

leg

:

I

passed

suitcases

which caused me

some trouble.

I can not

tell you

more …


Stay tuned !
♦ Informations ♦
Trip type : cultural, scenery, history
With whom  ? : Family (with children), couples, friends
When to go ? : From November to early May
How to go to Cuba ? : José Martí International Airport 17km from Havana. Count from Paris, about 750 € for a return in low season.
Flight duration : 9h40.
Time difference : -6 h
Valid passport + tourist card :
For a stay of 30 days maximum, it should be provided with a tourist card (mandatory form, 22 euros per person to obtain from the Cuban consulate in Paris. Travel agencies and tour operators French are responsible for this formality. on his return he absolutely fallaut to bring 25 CUC to leave the country. But since May 2015, the 25 CUC departure tax levied at the airport would be built into the price of the plane ticket. Please inquire …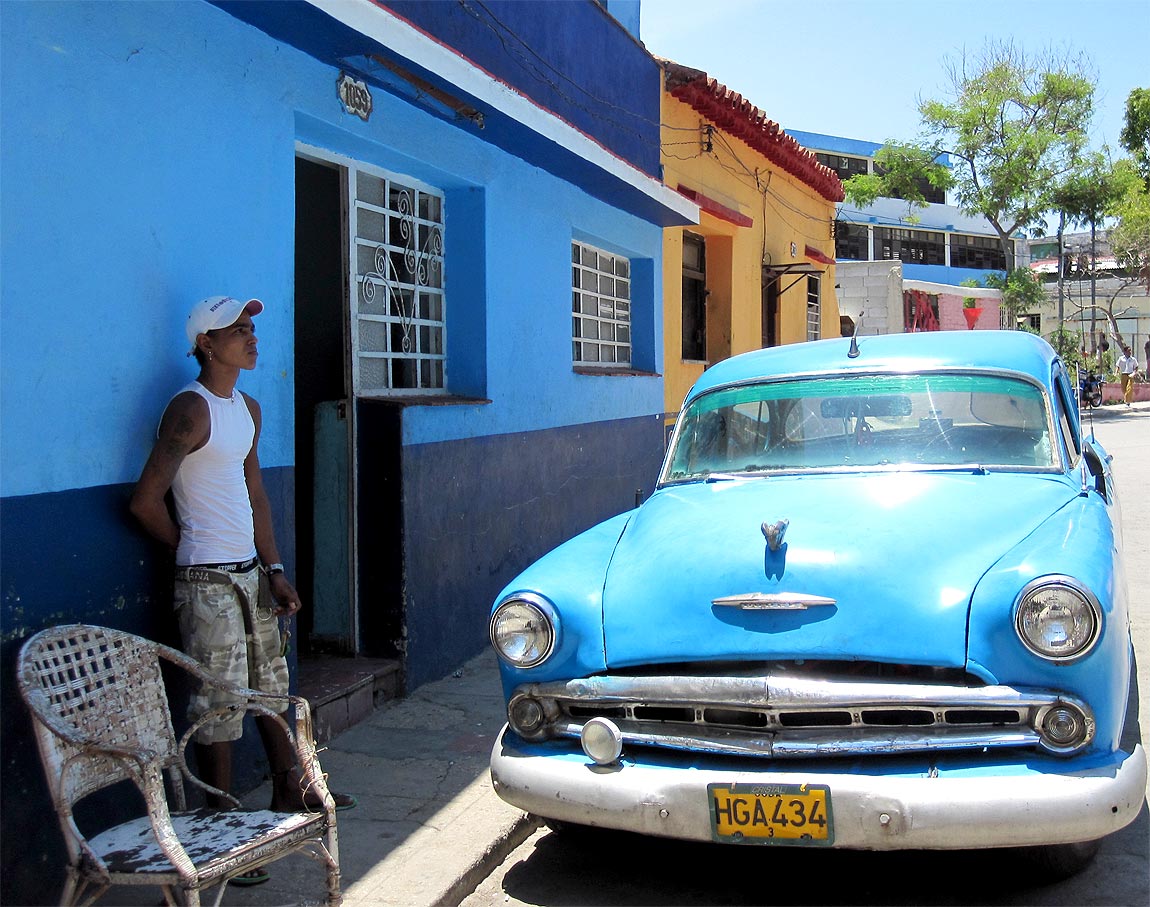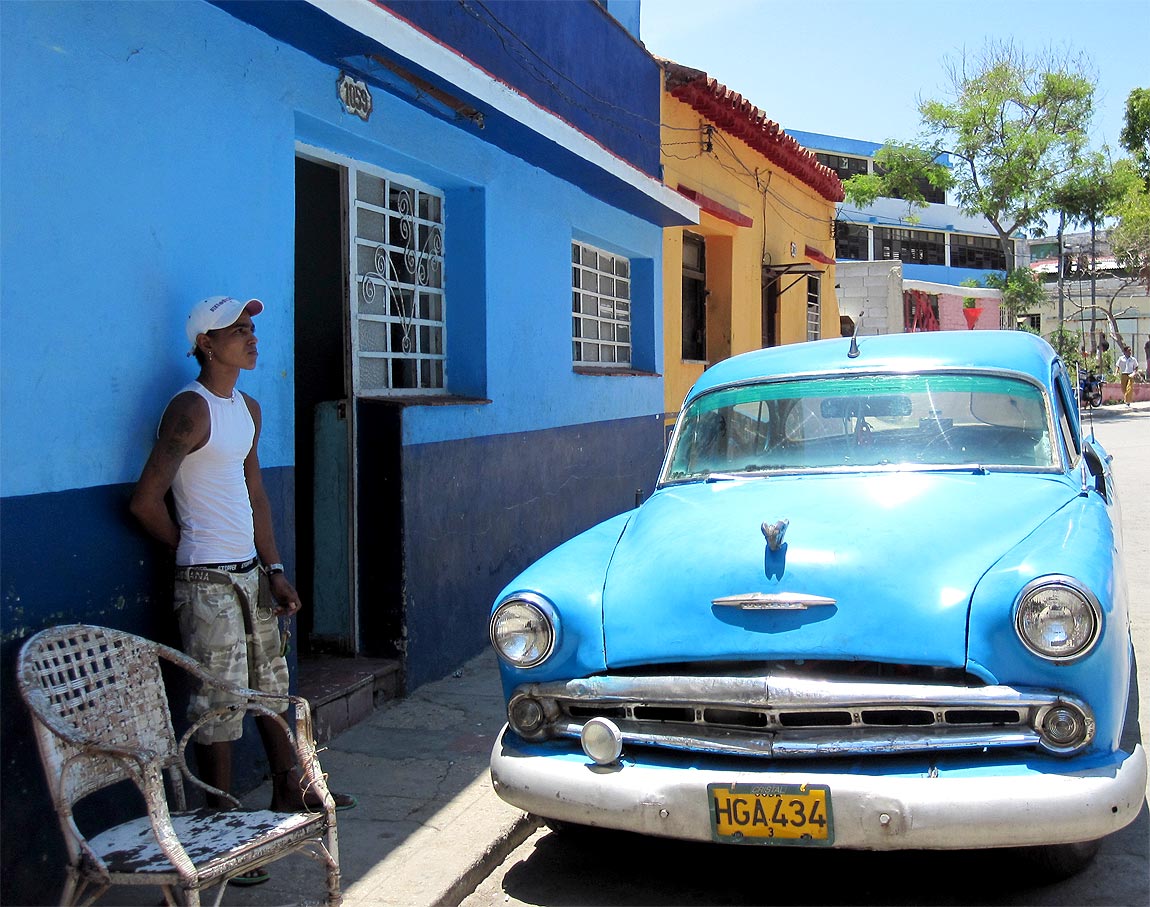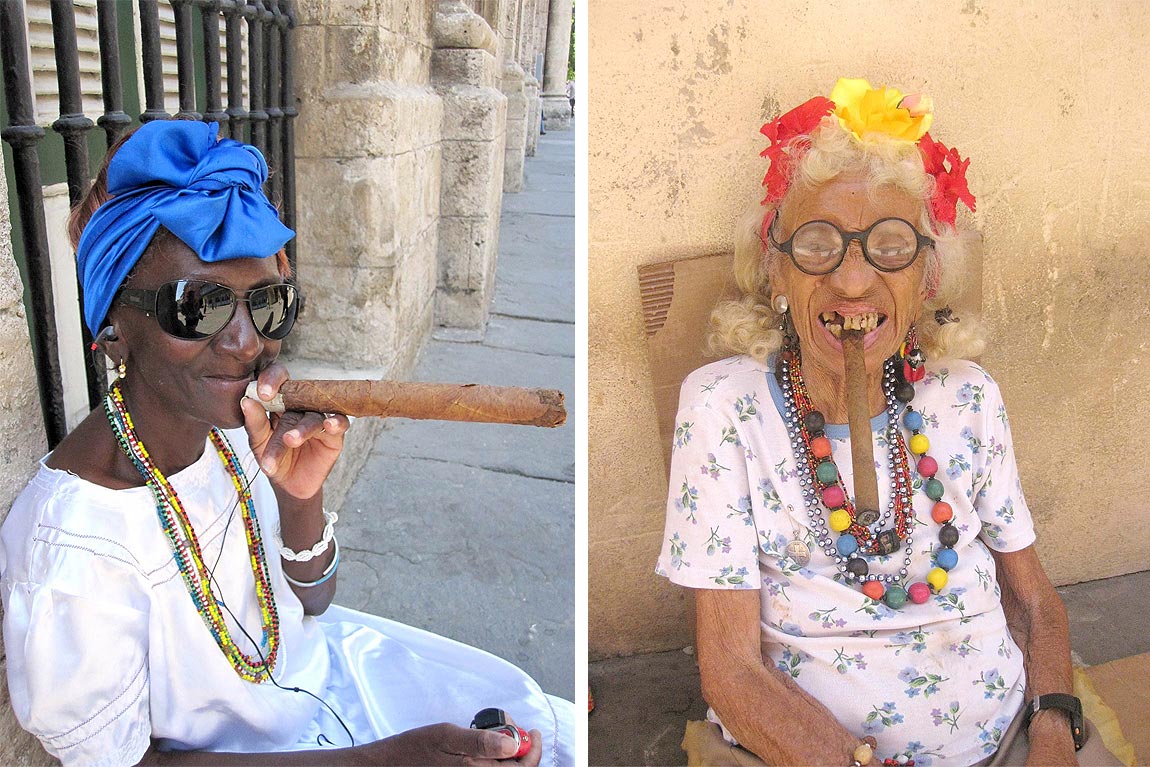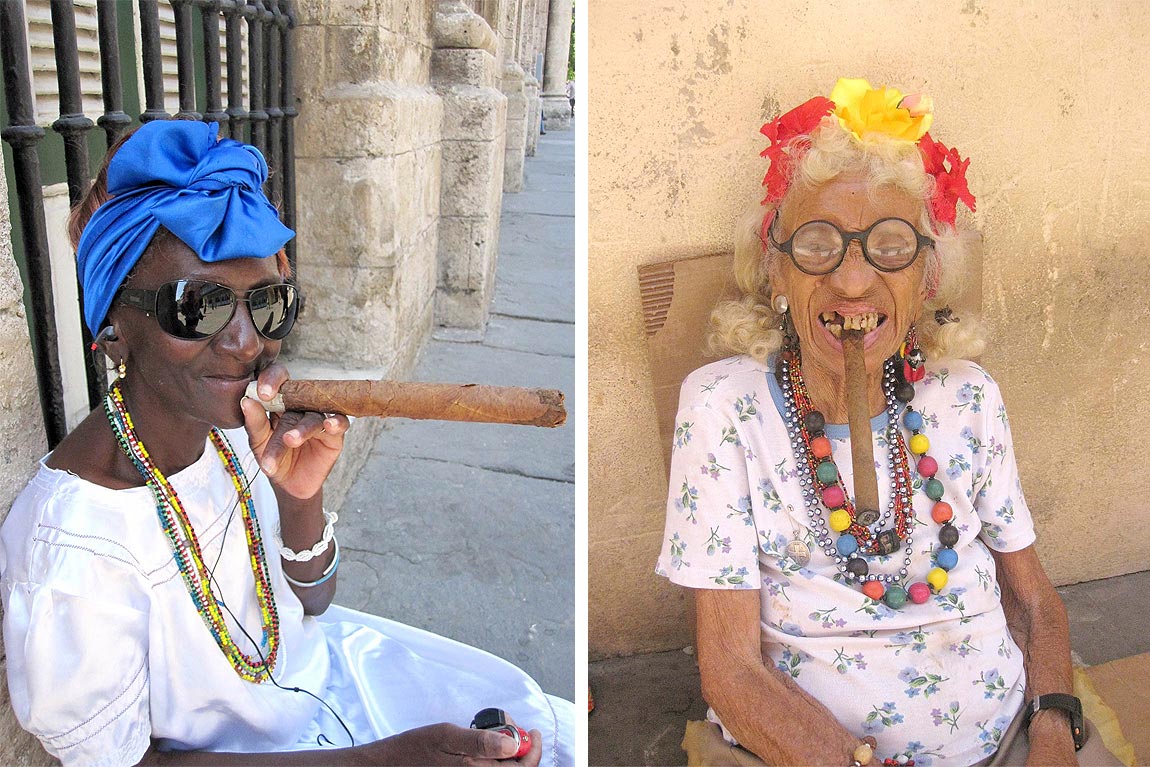 La Bodeguita del Medio
Famous bar  once frequented by Hemingway …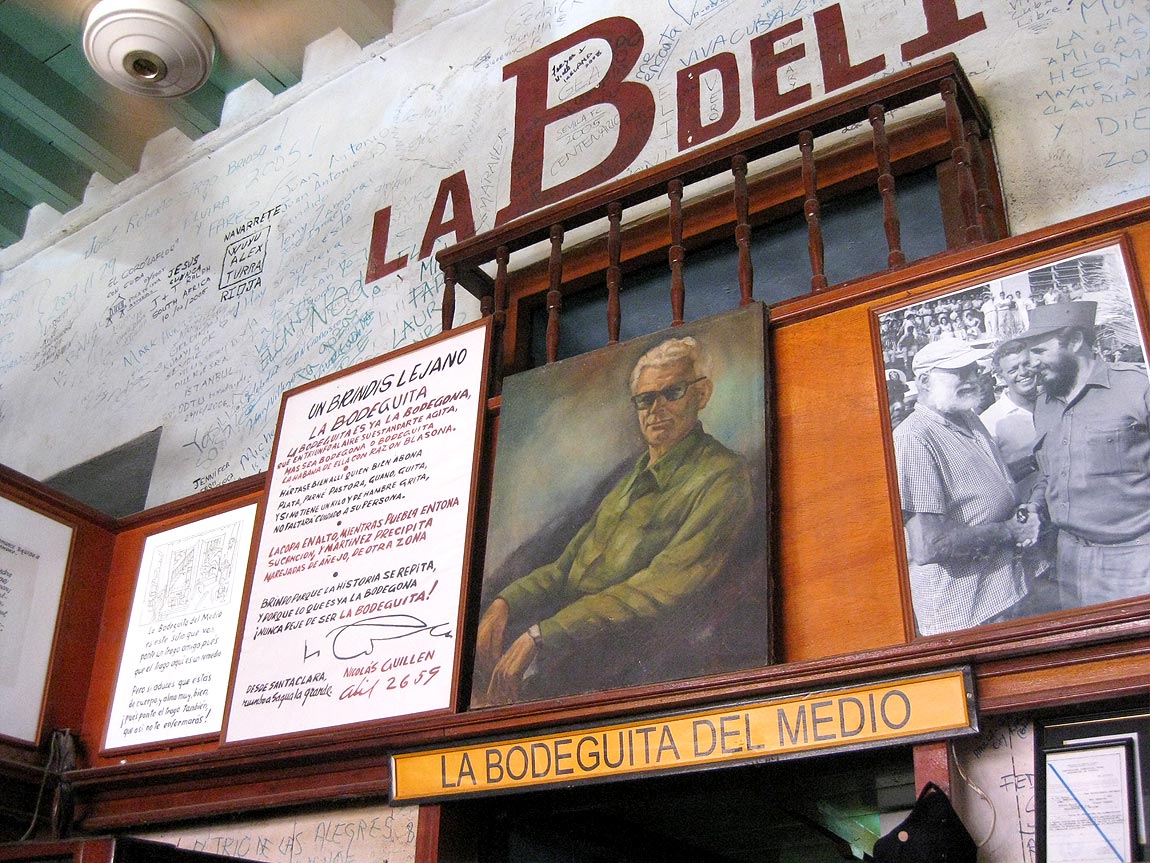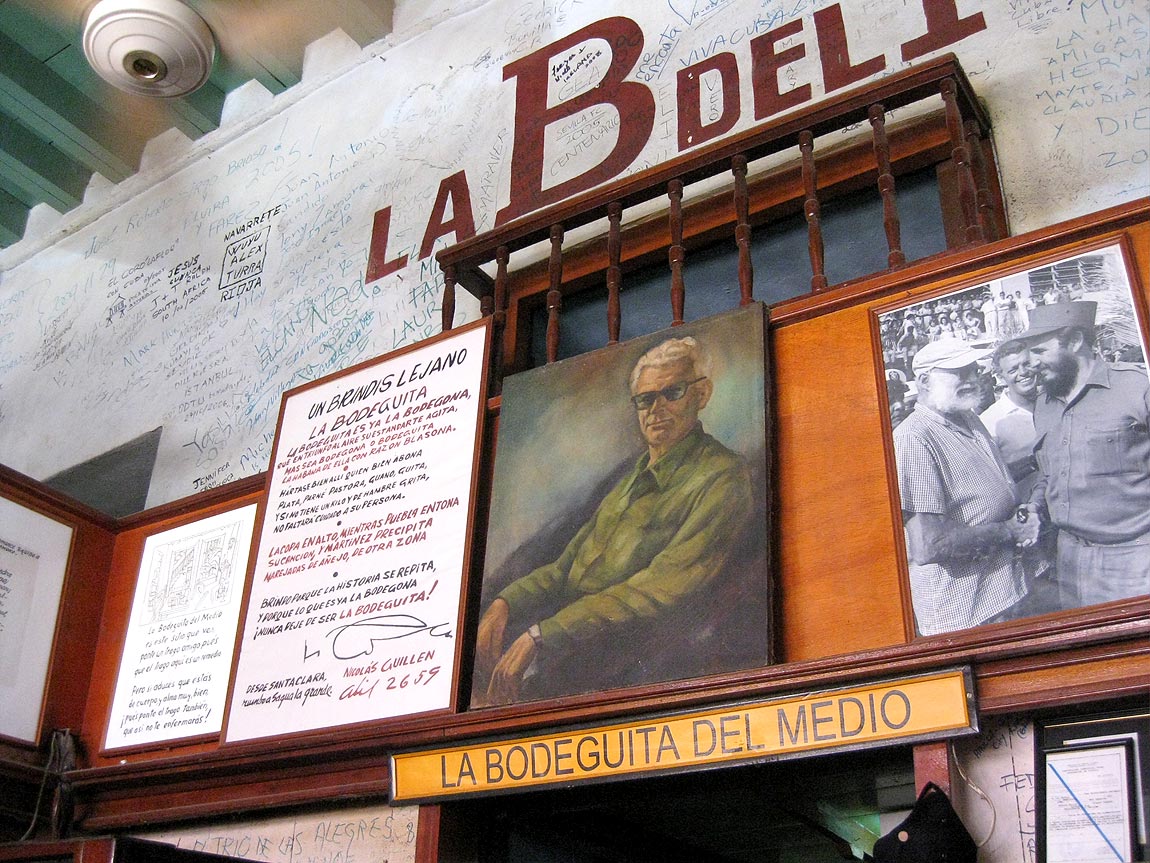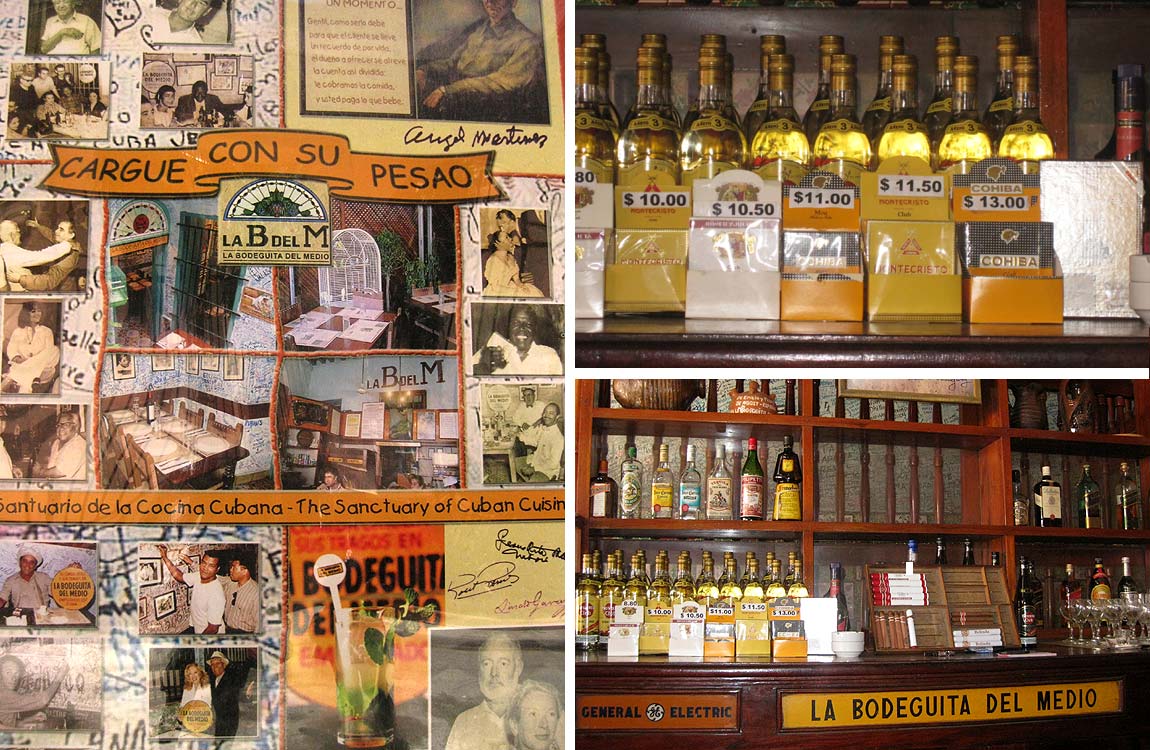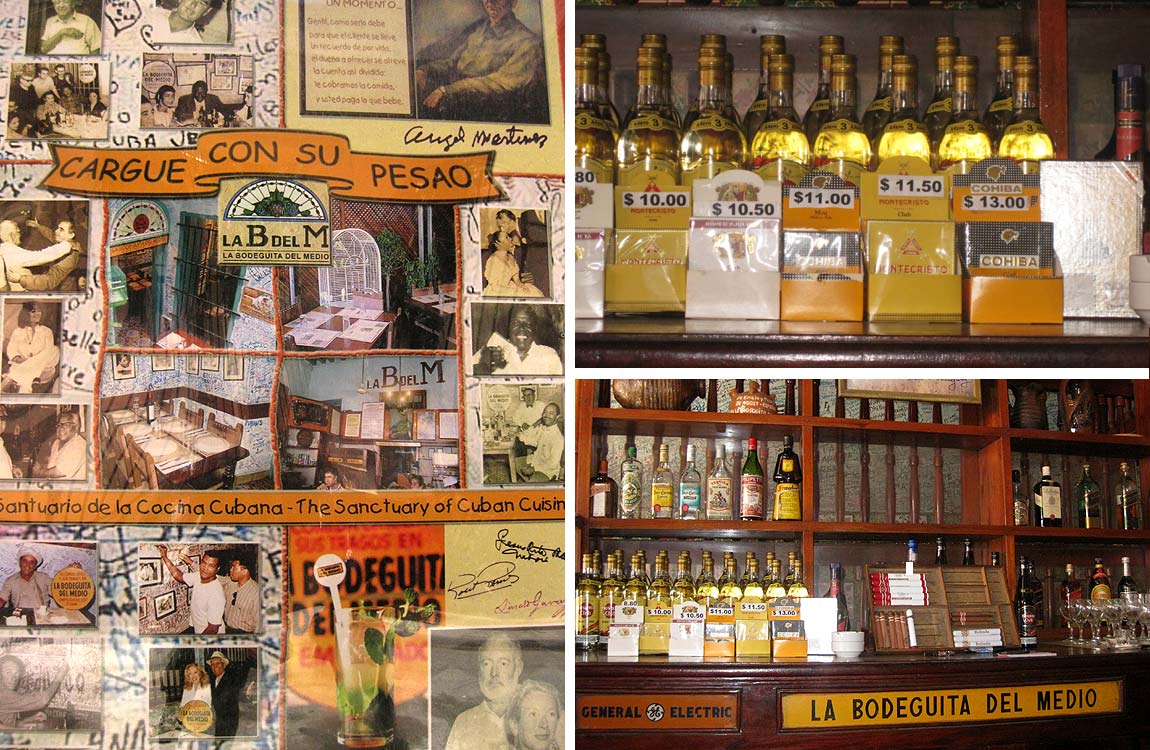 Callejon de hamel
This surreal alley houses works of street art, filled with paintings and murals of all kinds, some inspired by the Afro-Cuban culture and Santeria. On Sunday rumba is furious.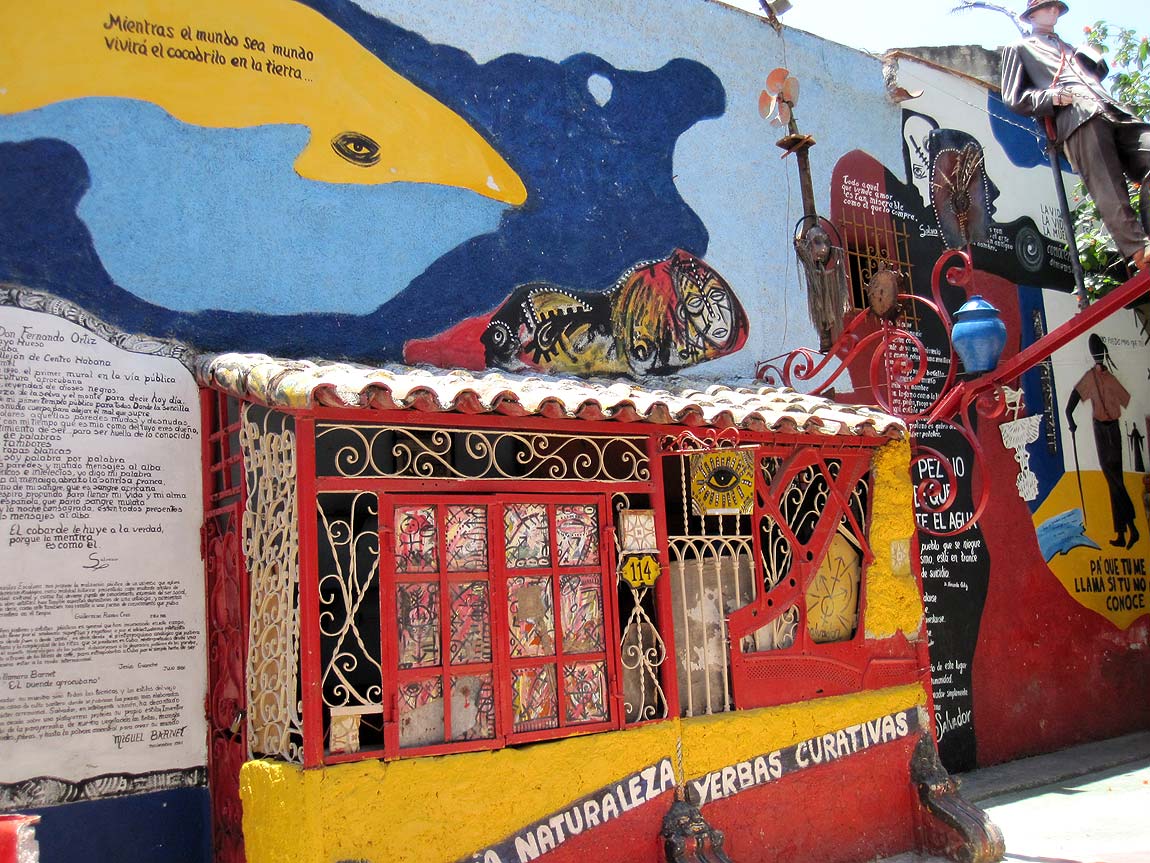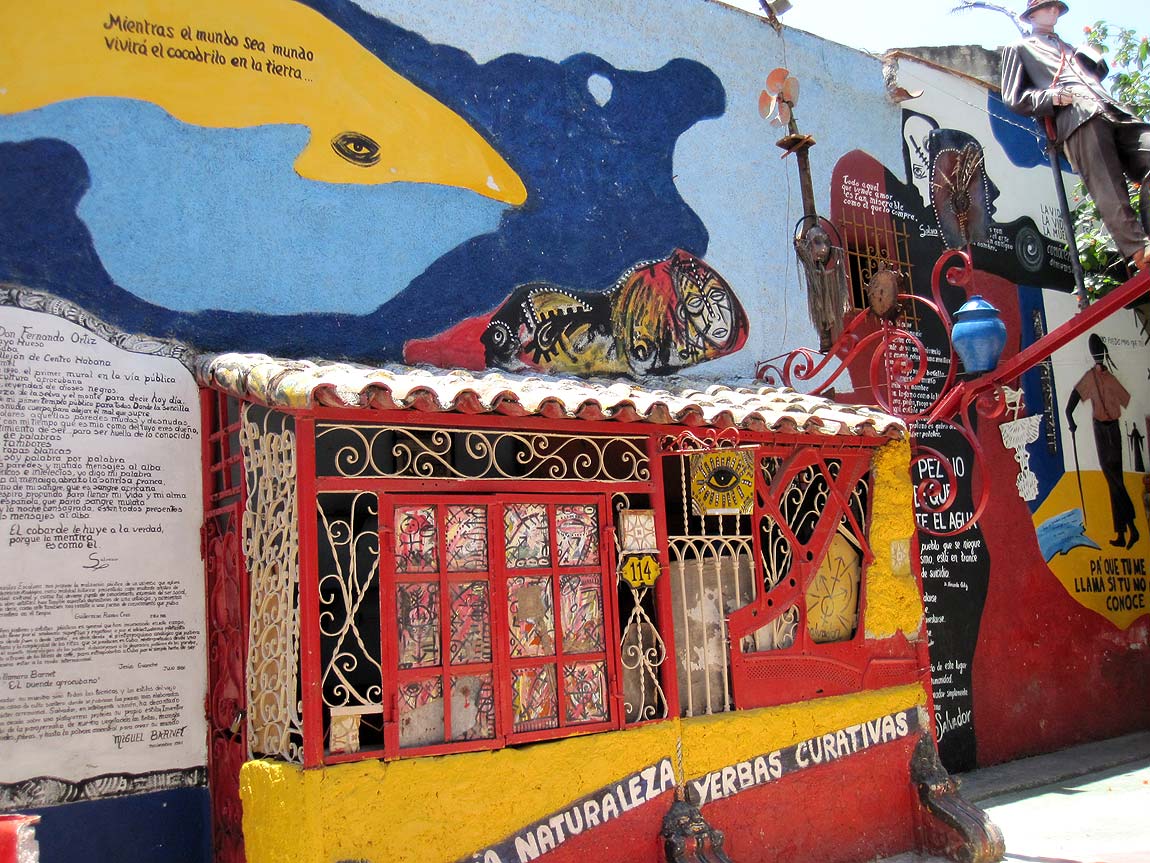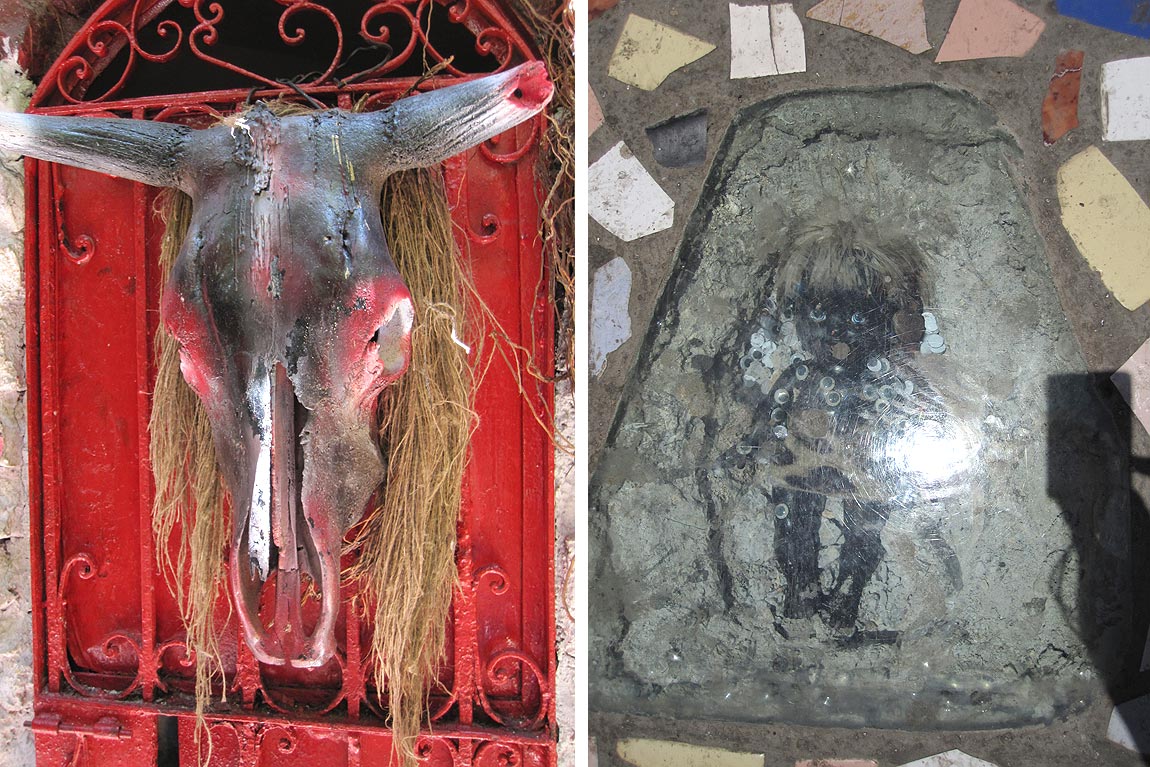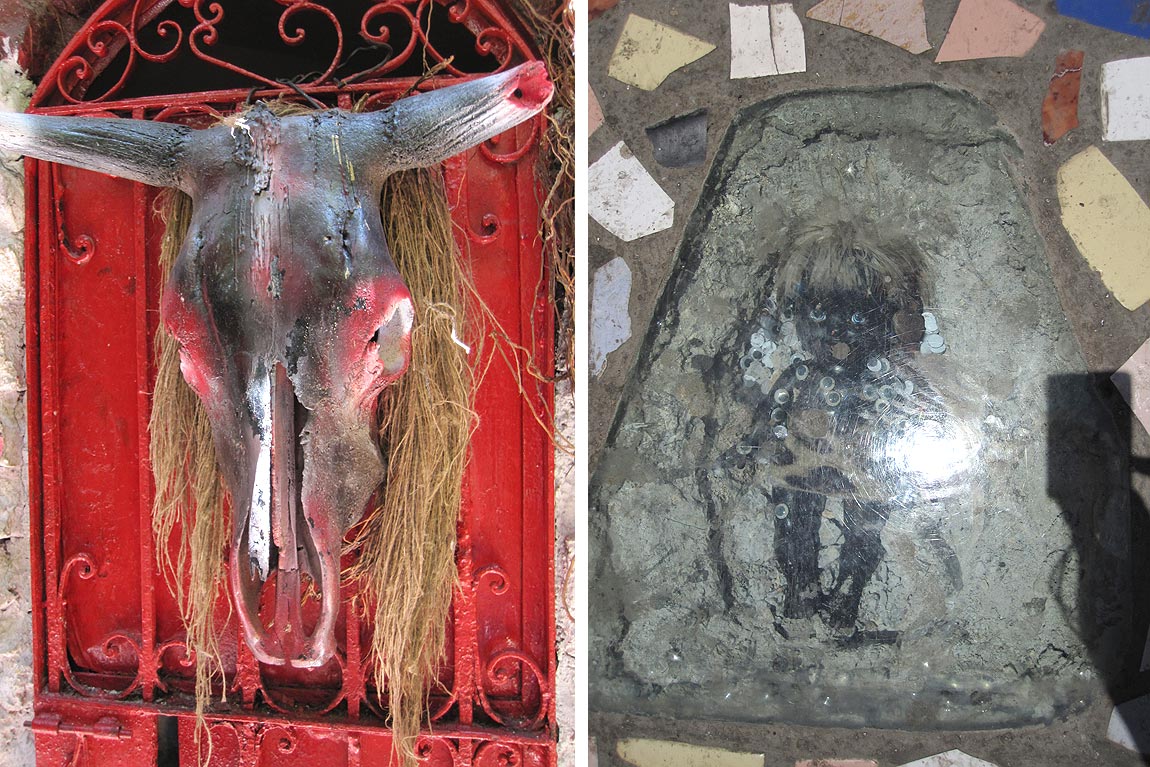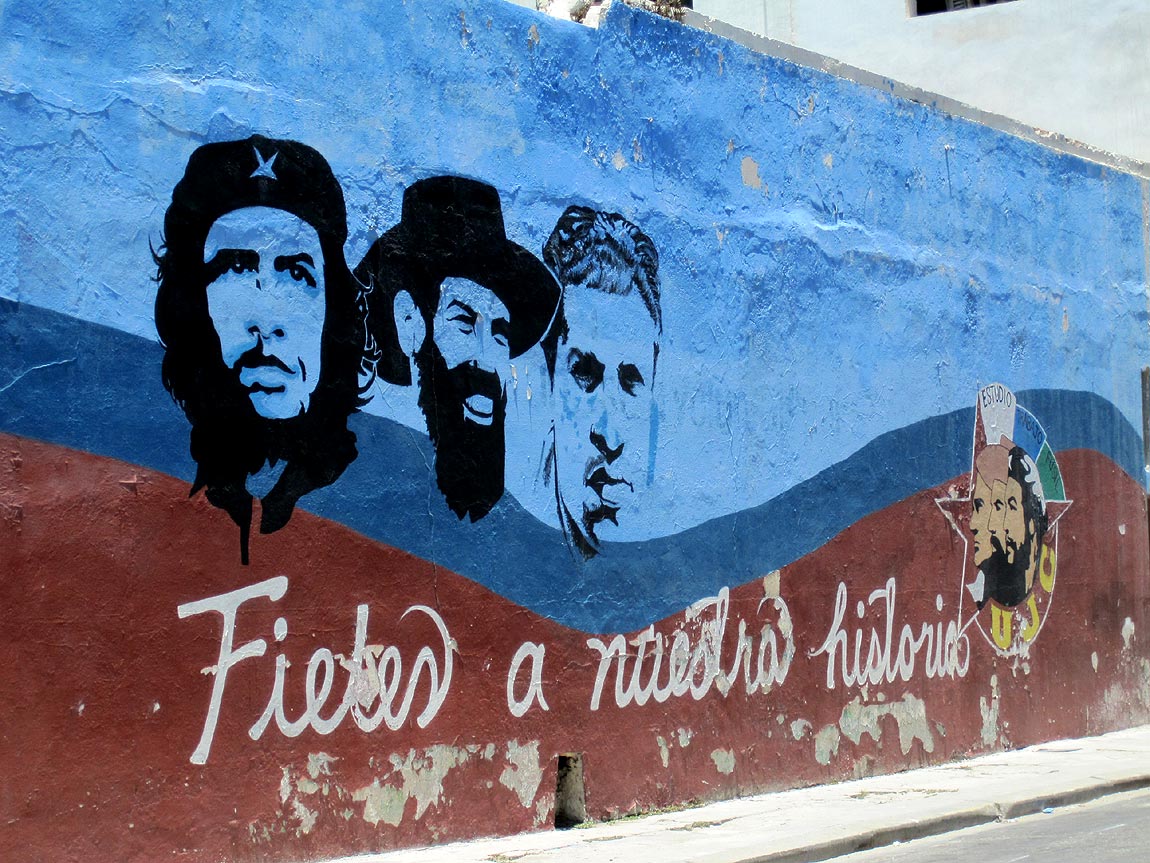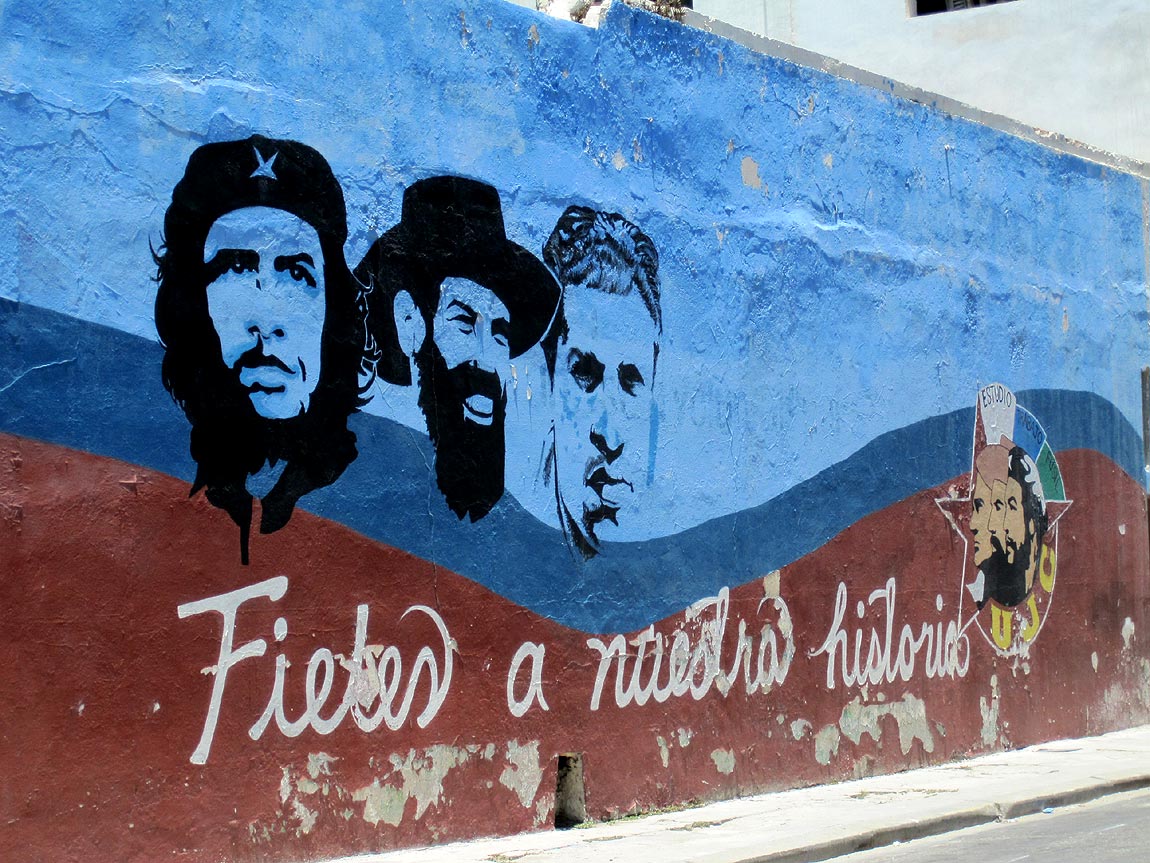 El Floridita
Famous cocktail bar known for his Daiquiri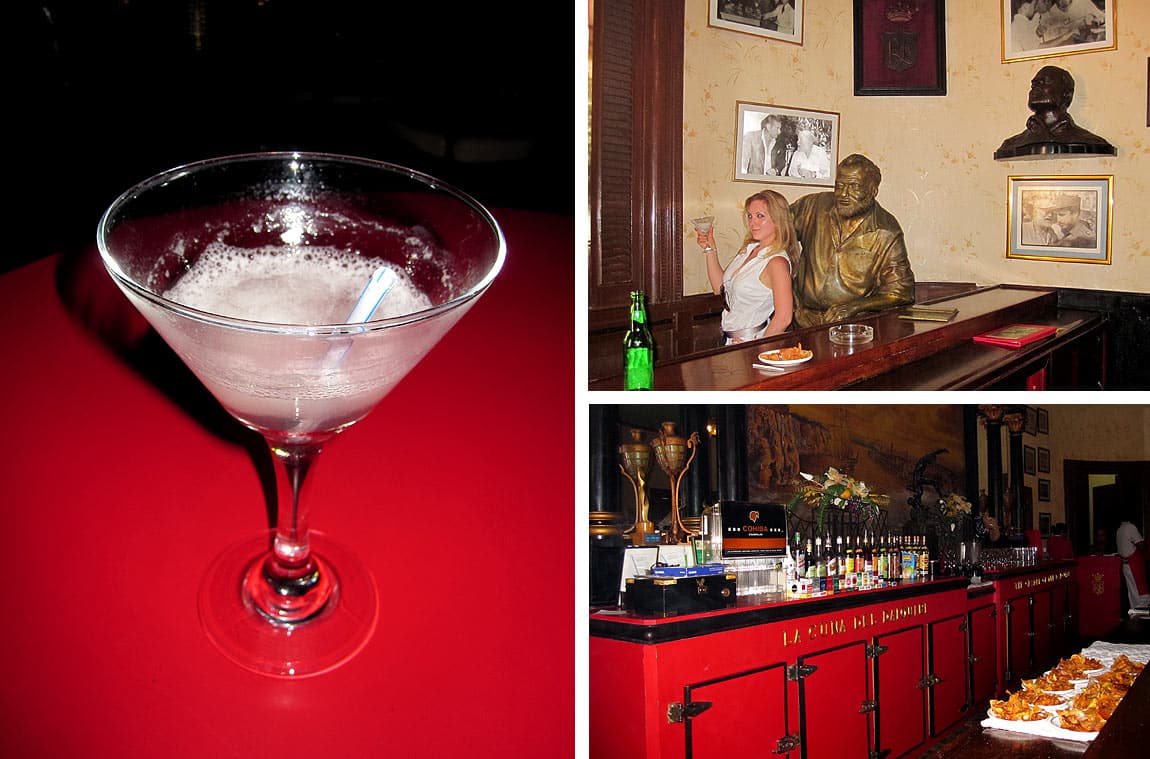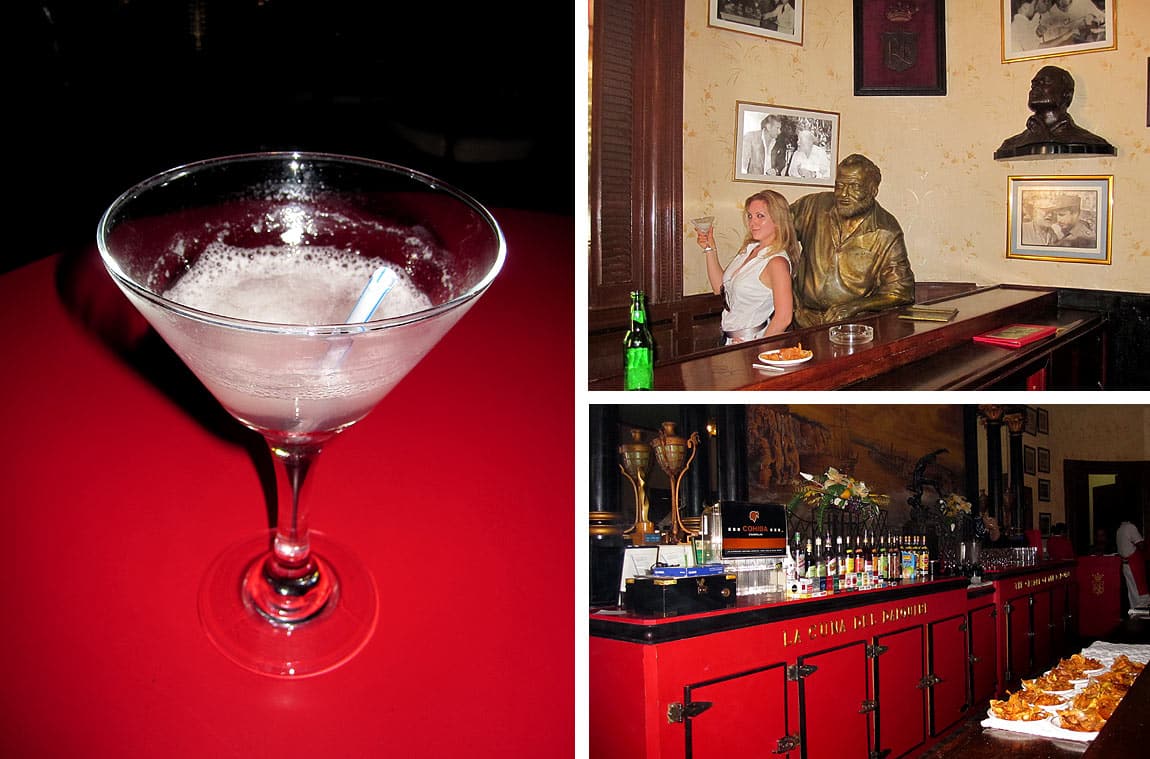 Hôtel Ambos Mundos
Beutiful hotel ideal for a cocktail with fresh …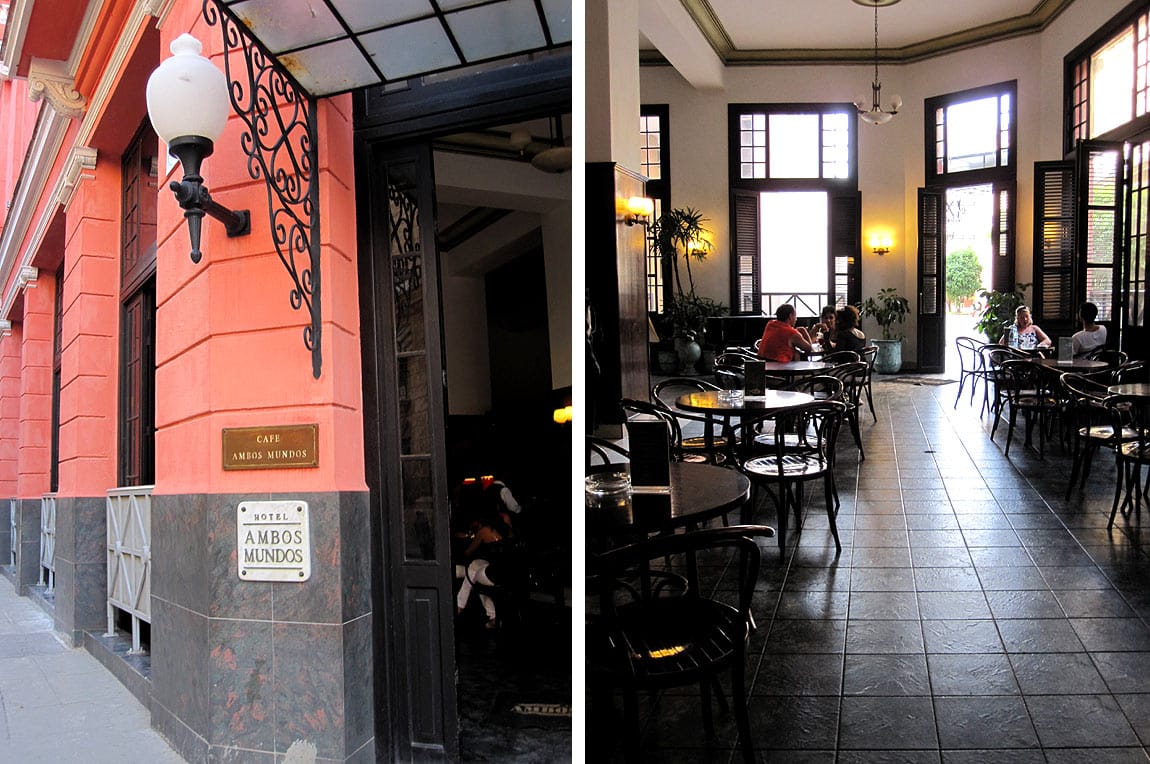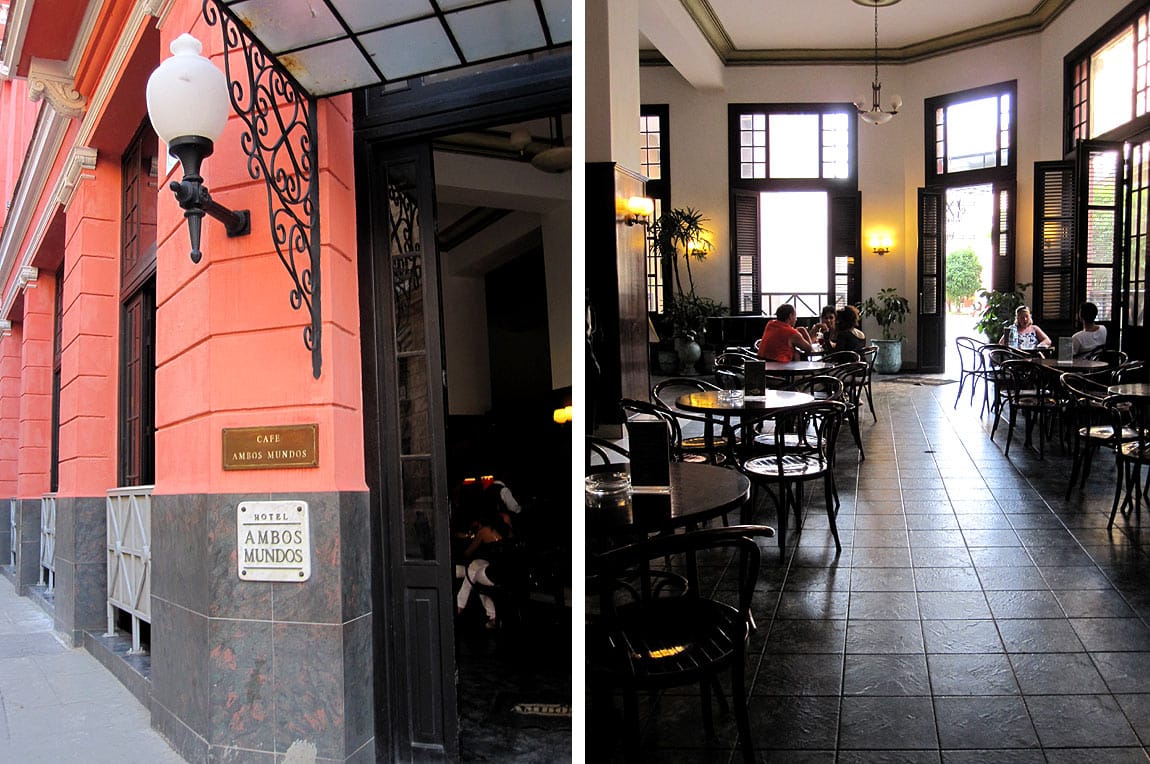 Memories found in Market …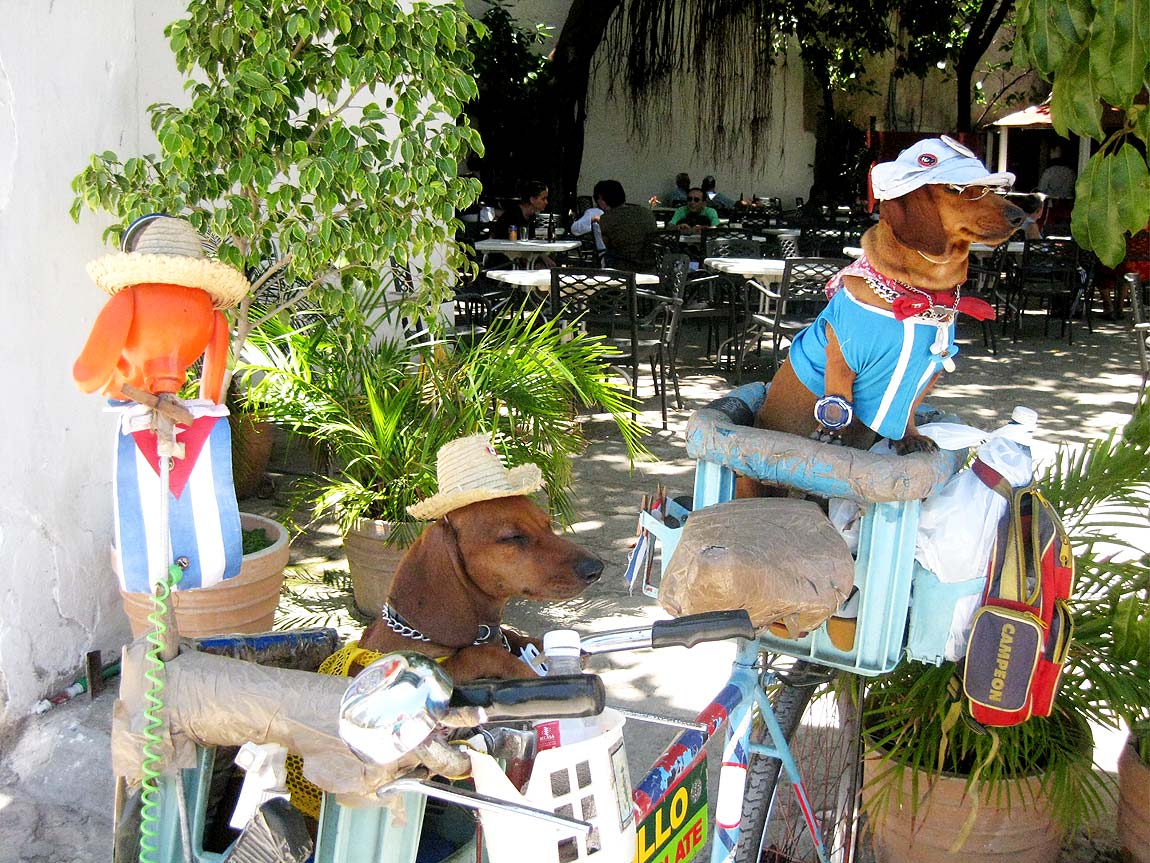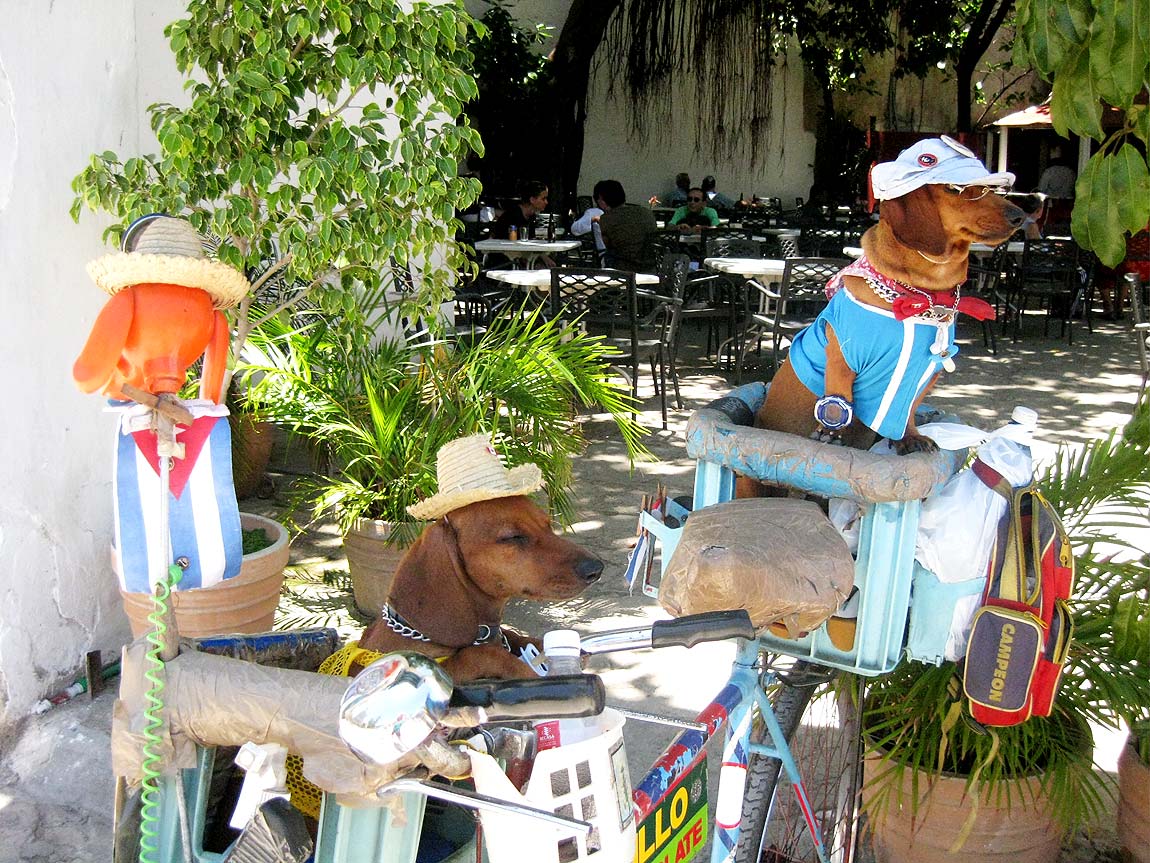 d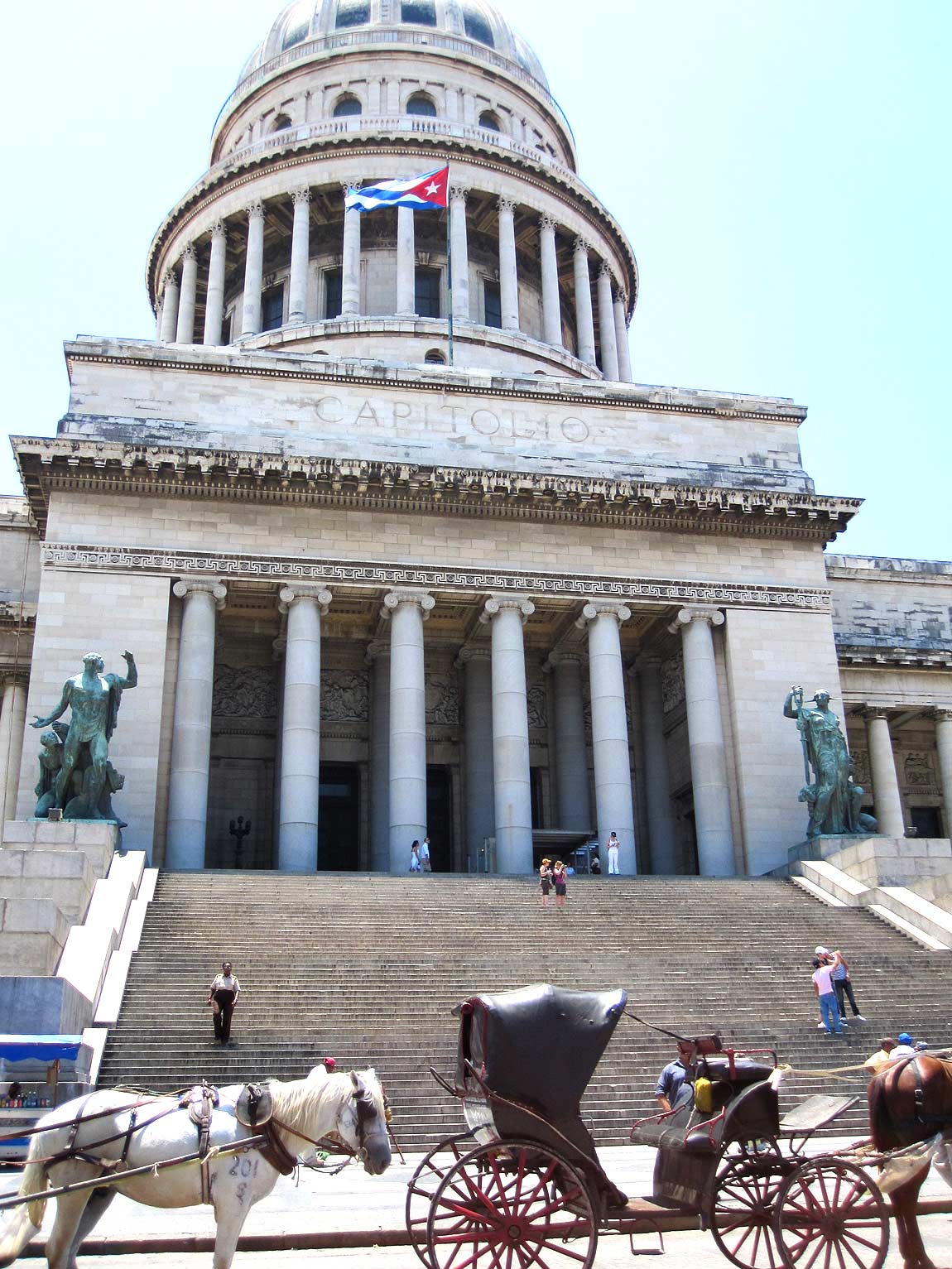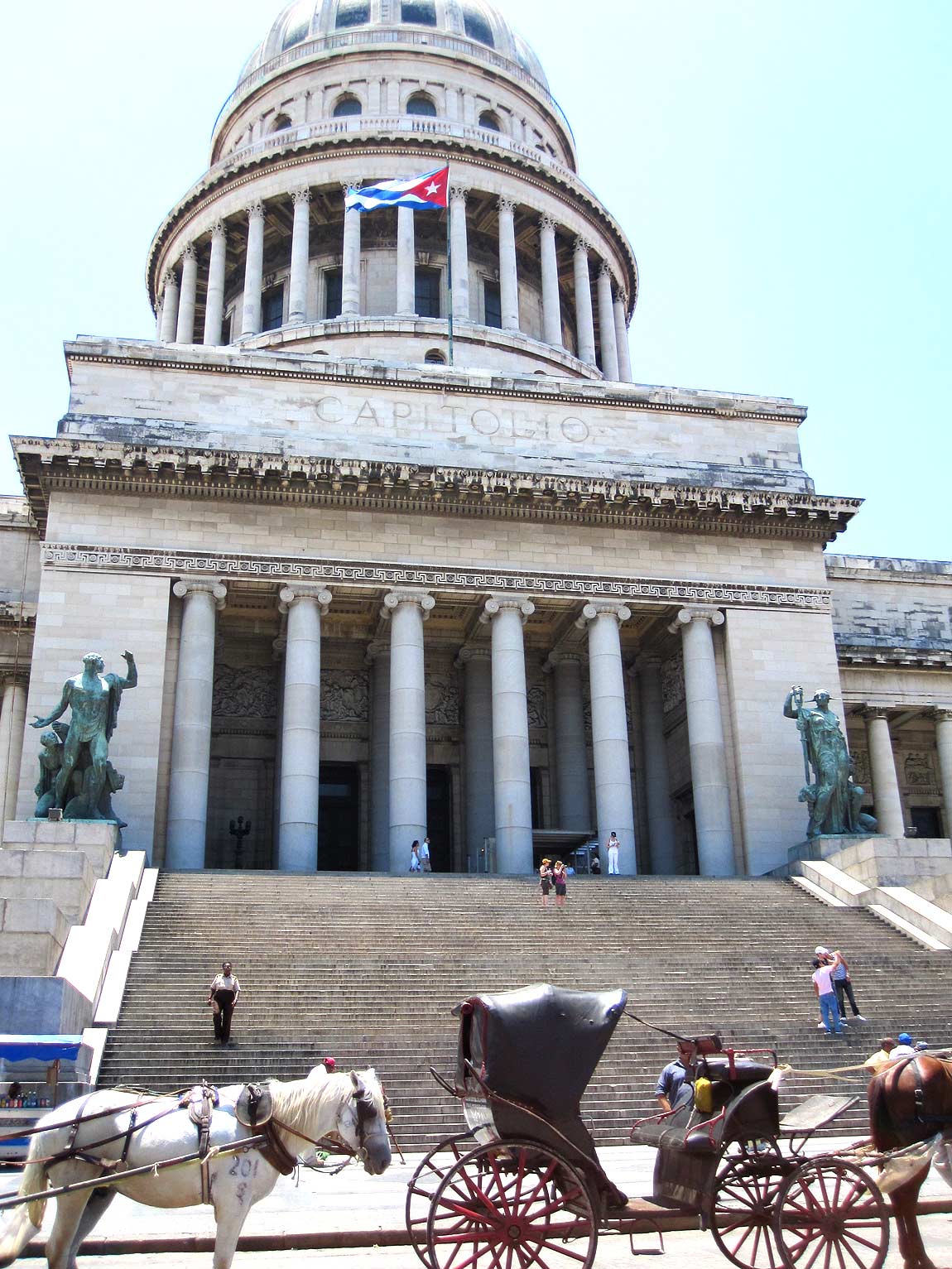 The Capitol (copy of Washington)
Fresque de Che Guevara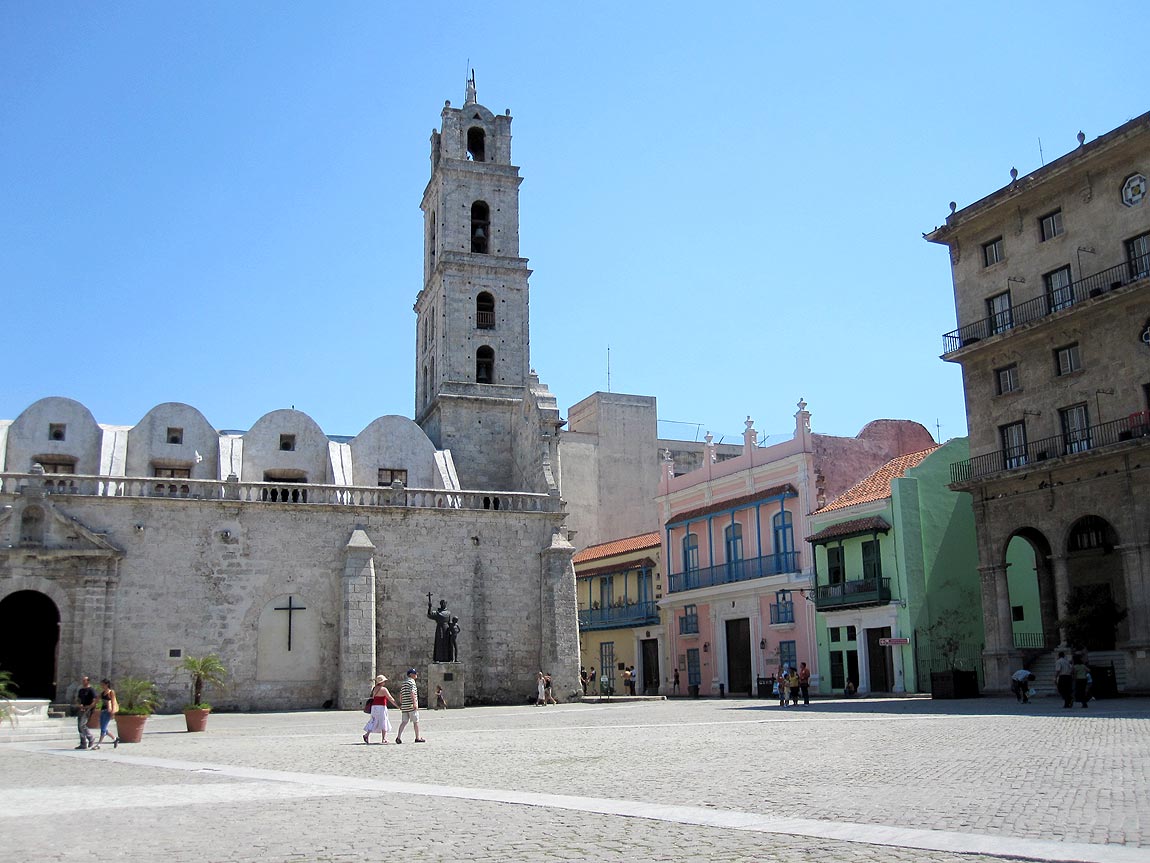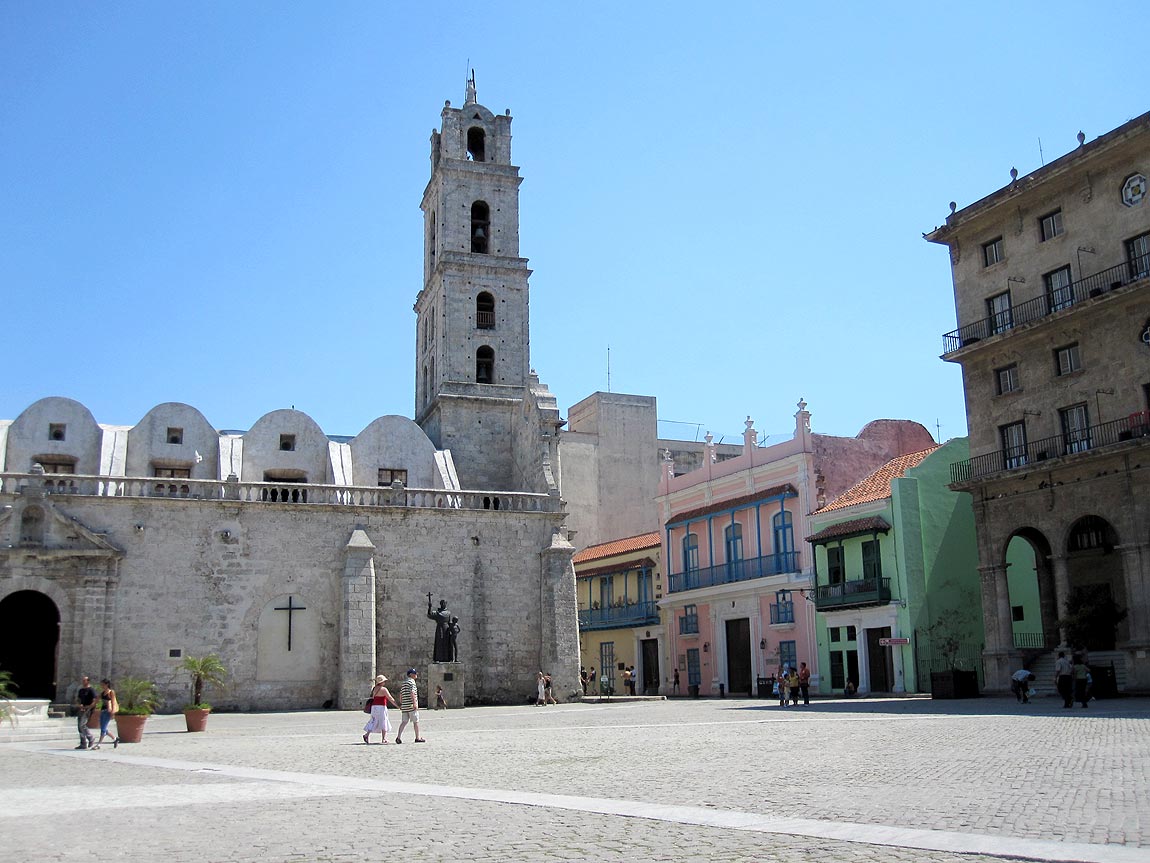 Habana Vieja
The Malecón: dike that protects the city from the sea on more than 7 km long and stretches from the old town in Miramar. The buildings of the waterfront were cracked by time and eroded by the spray.
Bici taxi
Buildings in disrepair …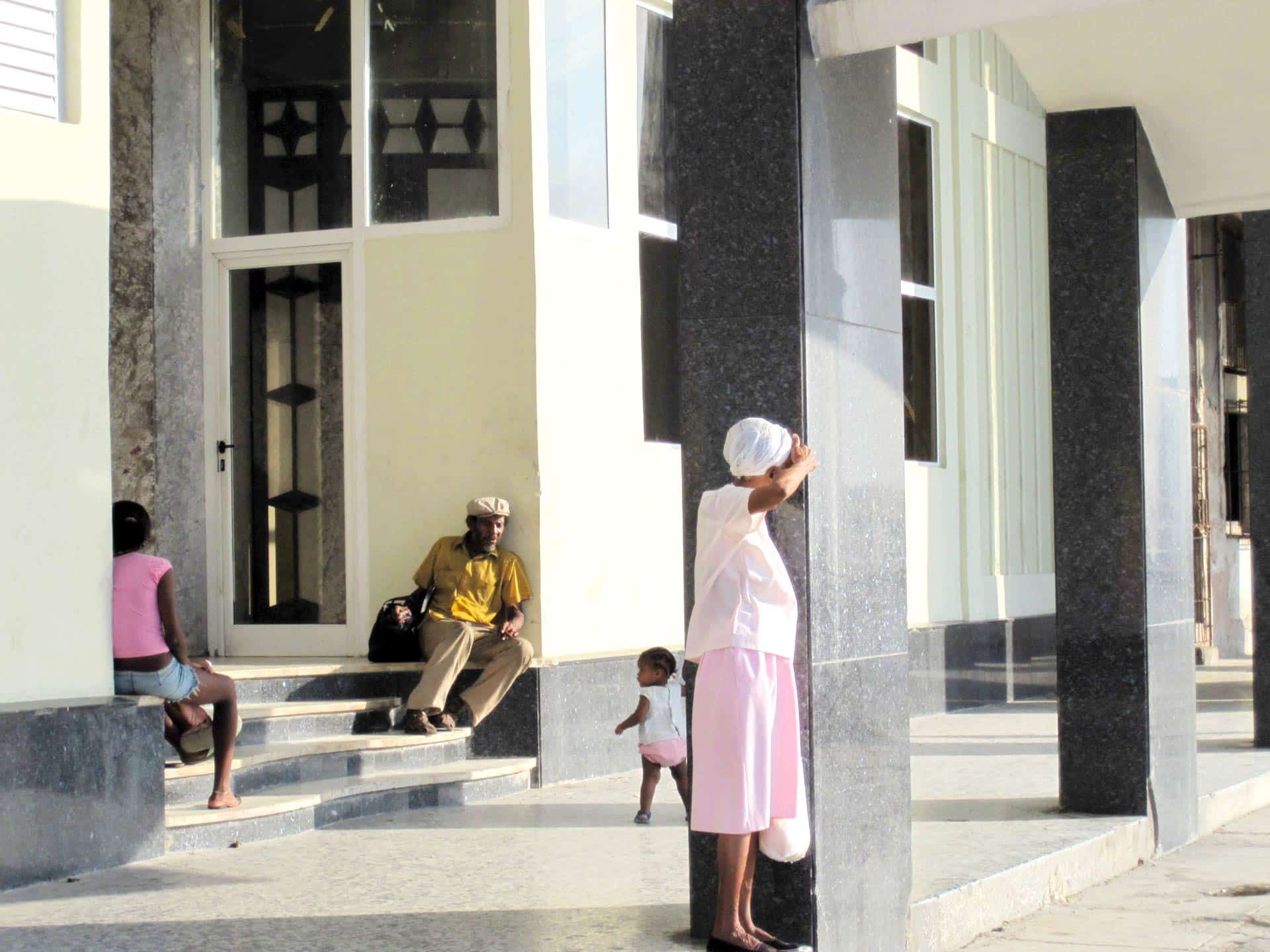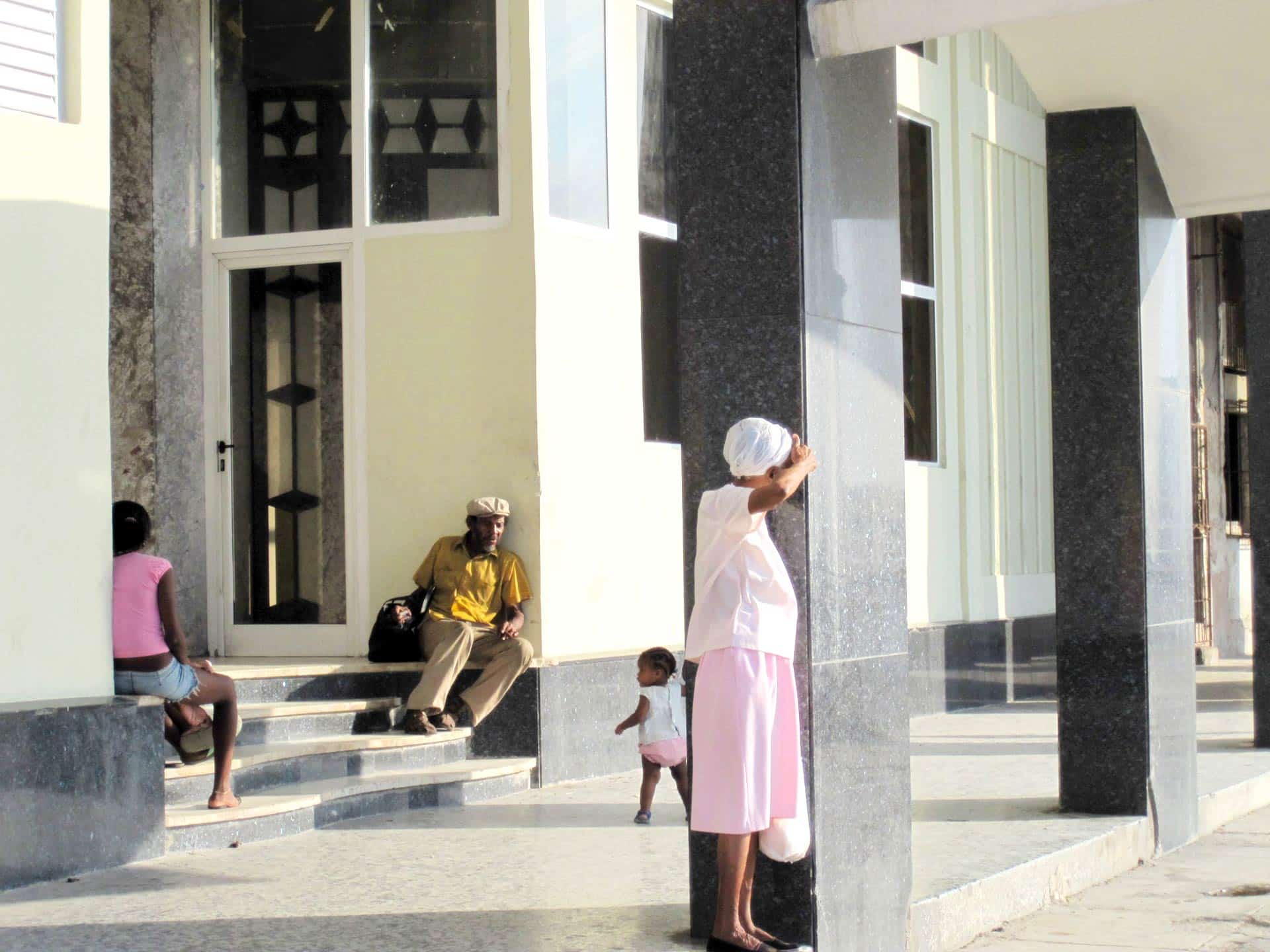 This picture was not one of my favorite at the time. But by reviewing my photos, I had a heart for it in the rediscovering. It reminds me of a painting by Edward Hopper …
Schools…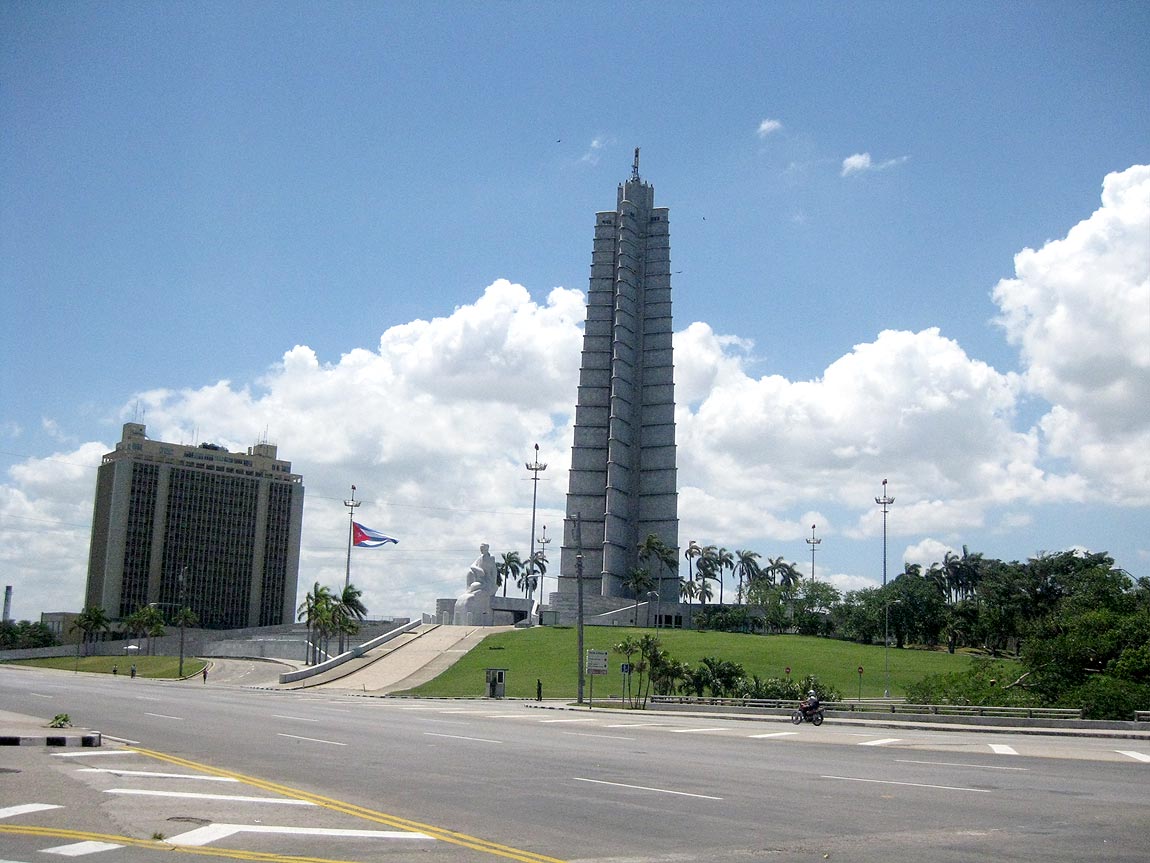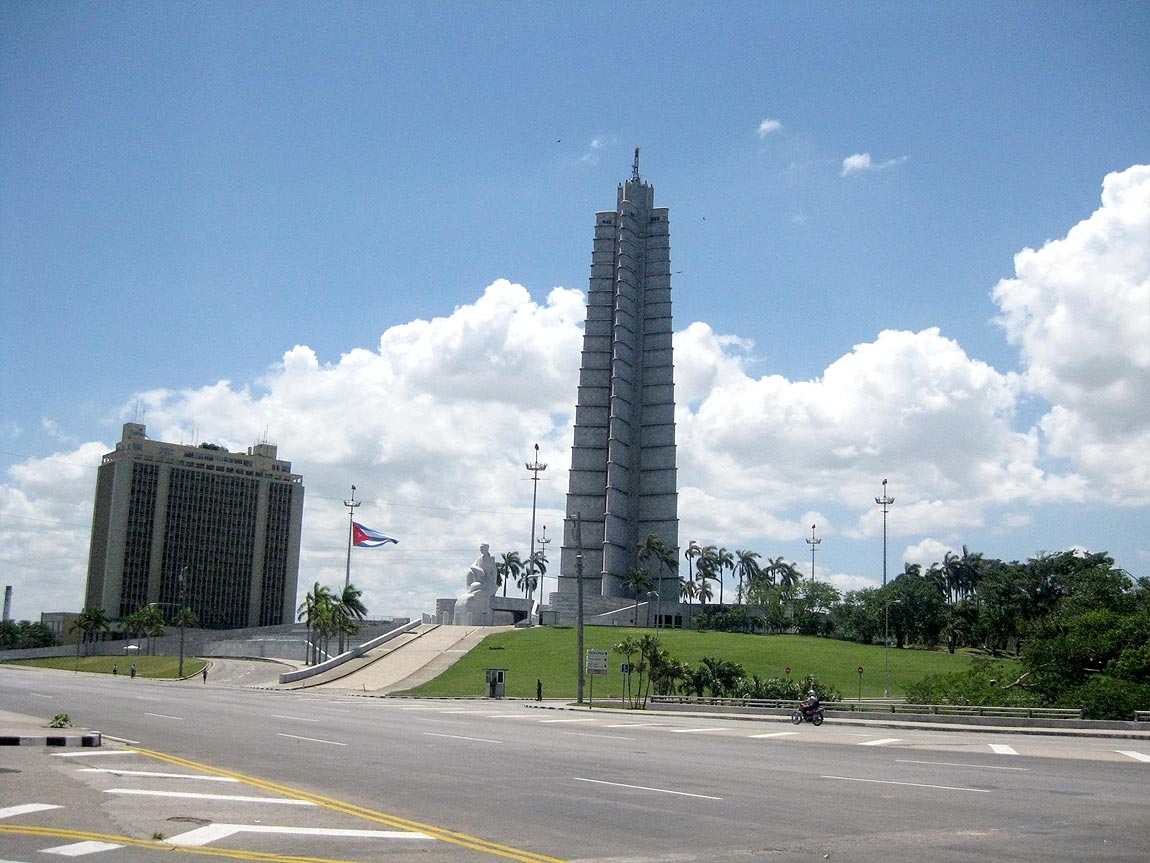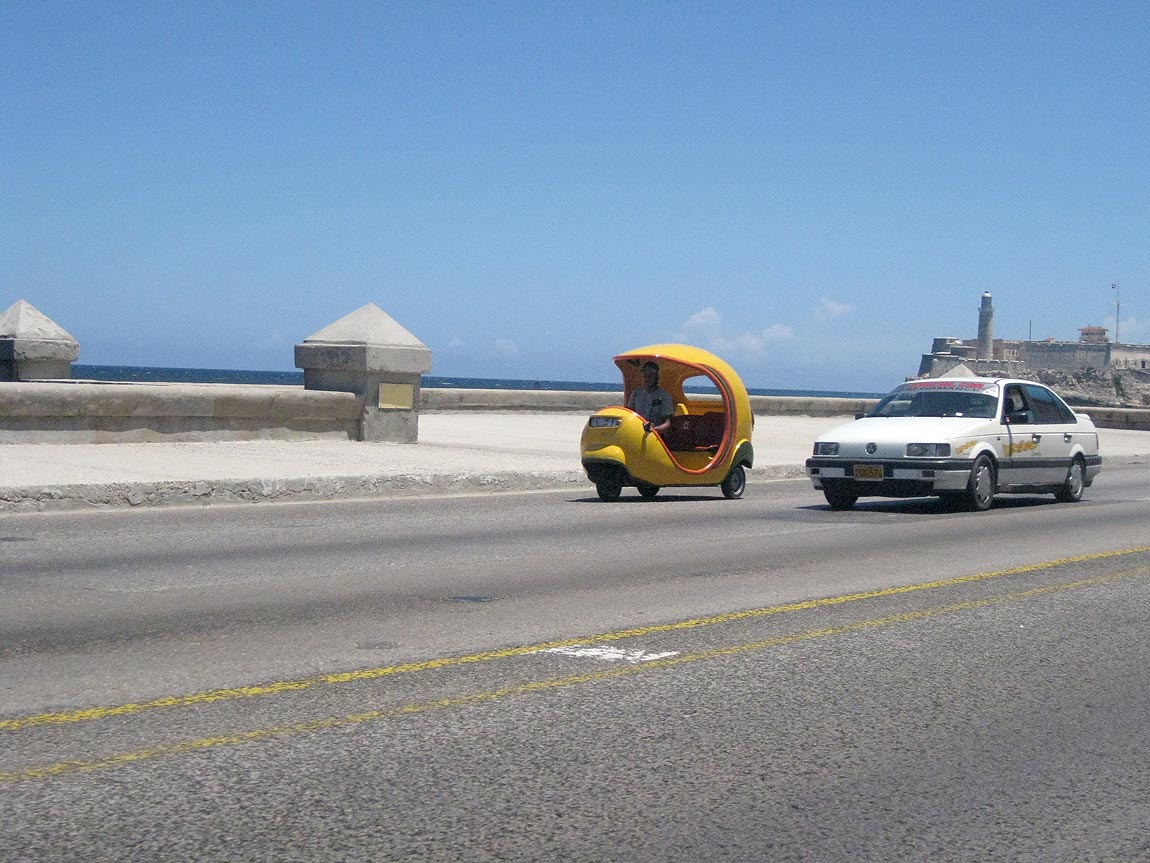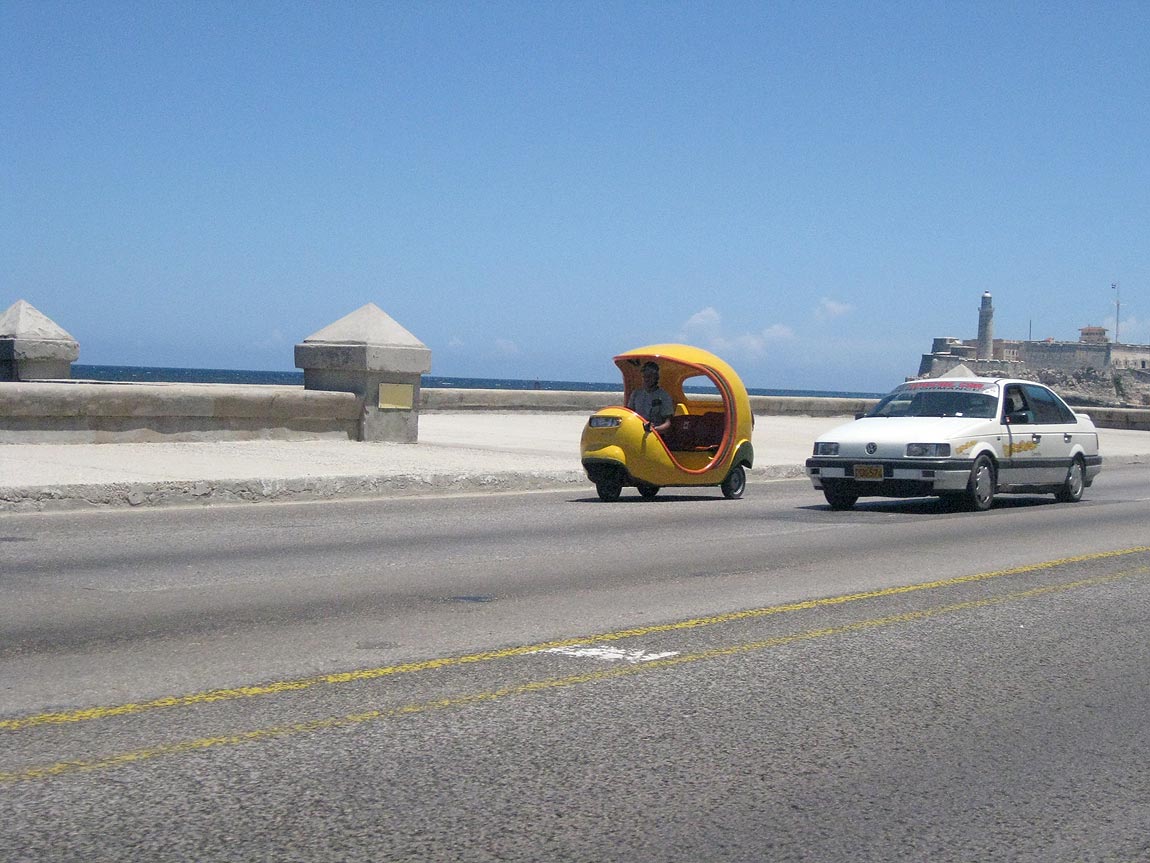 Coco Taxi


Interior of an ol car… little scary…