An excursion boat must

Celestun is a quiet fishing village west of Merida on the coast of the State of Yucatán. An ideal destination for its secluded sandy beaches as little frequented by tourists. Located in a natural park area classified, Celestun is known for its wild nature. Considering that this is the birthplace of ecotourism in Mexico.
It has a natural reserve of beauty is the main attraction of the region: the Biosphere Reserve. It houses one of the largest mangrove areas of the Gulf of Mexico, thousands of flamingos and over 300 species of aquatic birds (pelicans, herons, cormorants …)
Before to go…
---
It was very bad start to navigate the river and discover this famous reserve: we could not find a boat rental at a reasonable price.
Was waived through an ecotourism agency to leave the village because their rates were prohibitive for us. So we took over a 10 pesos taxi to return to the village. On its main square, we asked several people. Some proposals seem doubtful and the minutes passed more I saw my chances of my Mexican flamingos collapse.
It was spotted like a hair in the soup on the village square: 2 gringos who wander in search of a place on a boarding …
Then after an hour, a man came to us with a proposal very « reasonable », 650 pesos, or $ 15 each instead of 60 euros. Word of mouth in the villages … it works!
He sought us for a Mexican family of 4 was interested and thus embark 6 was lowering the price of the tour per person.
They saved my day in extremis Celestun …
The Biosphere Reserve of Celestun
---
We start by seeing a dead baby shark. It begins well.
Then continuing to follow a band of rocks, we see a group of herons and waterfowl. Very pretty picture.
At sea is seen fishermen feed the birds that come to rest on the edge of their boat. Then after a while we finally arrived in the estuary to approach thousands of flamingos (18,000 apparently). Impressive.
In fact, they take this color because of a plankton rich in beta carotene present in water which is their main source of food. Too bad I had broken my goal early in the trip …
Then comes the exploration of mangroves and crystal clear fresh water sources. I was freaked out to see a crocodile in the mangroves. My companion did not stop to add more. But it appears that the crocodiles come out to hunt at night. Good, I'd be in bed by then …
Then comes the time to swim in natural freshwater sources (Ojo de Agua) and visit a petrified forest.
It was a nice trip and a salutary moment with nature …
To make absolutely if you go to Celestun.
○ Informations ○
2h-hour excursion
Meals not included
Spanish Guide
Where to sleep : hotel Xixim
All blog posts : Mexico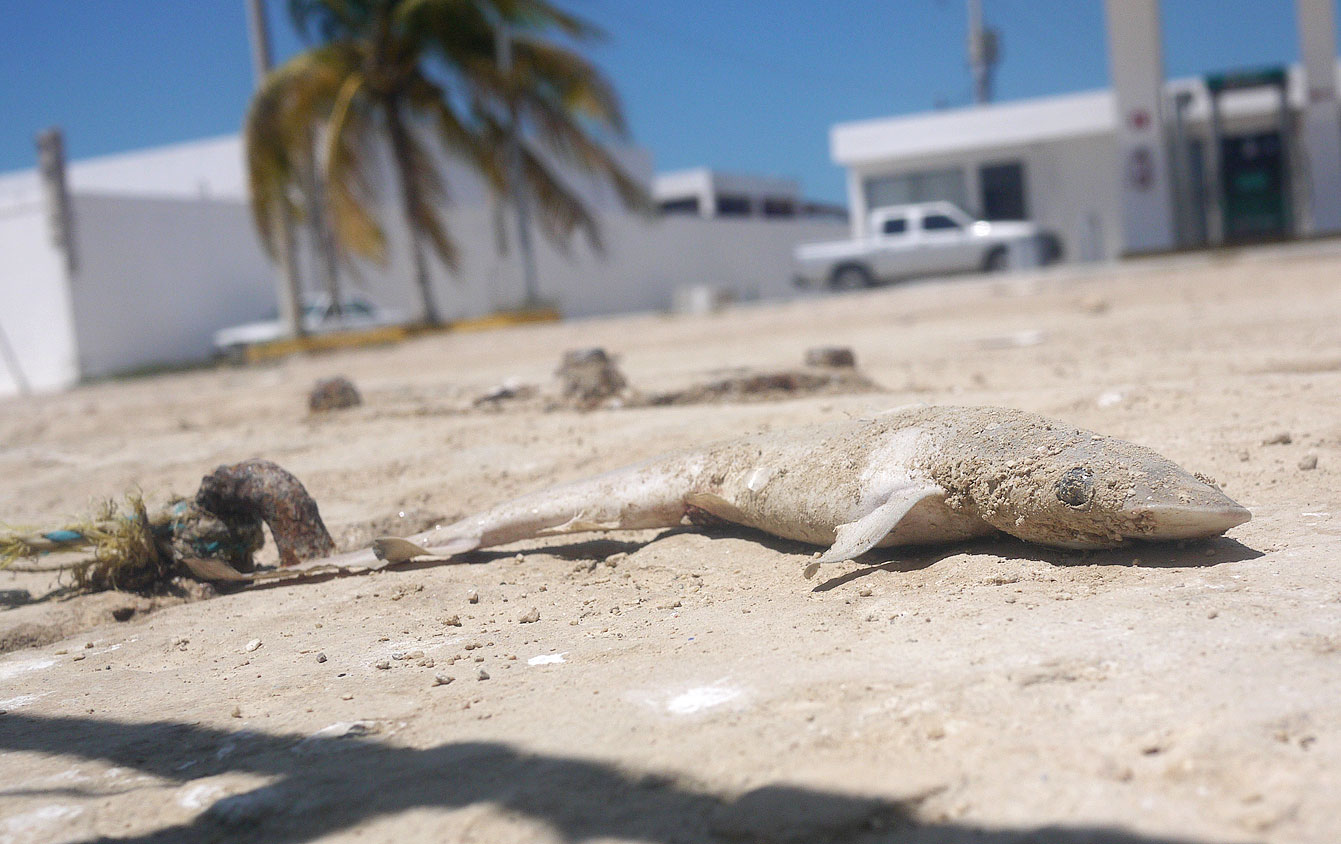 Baby shark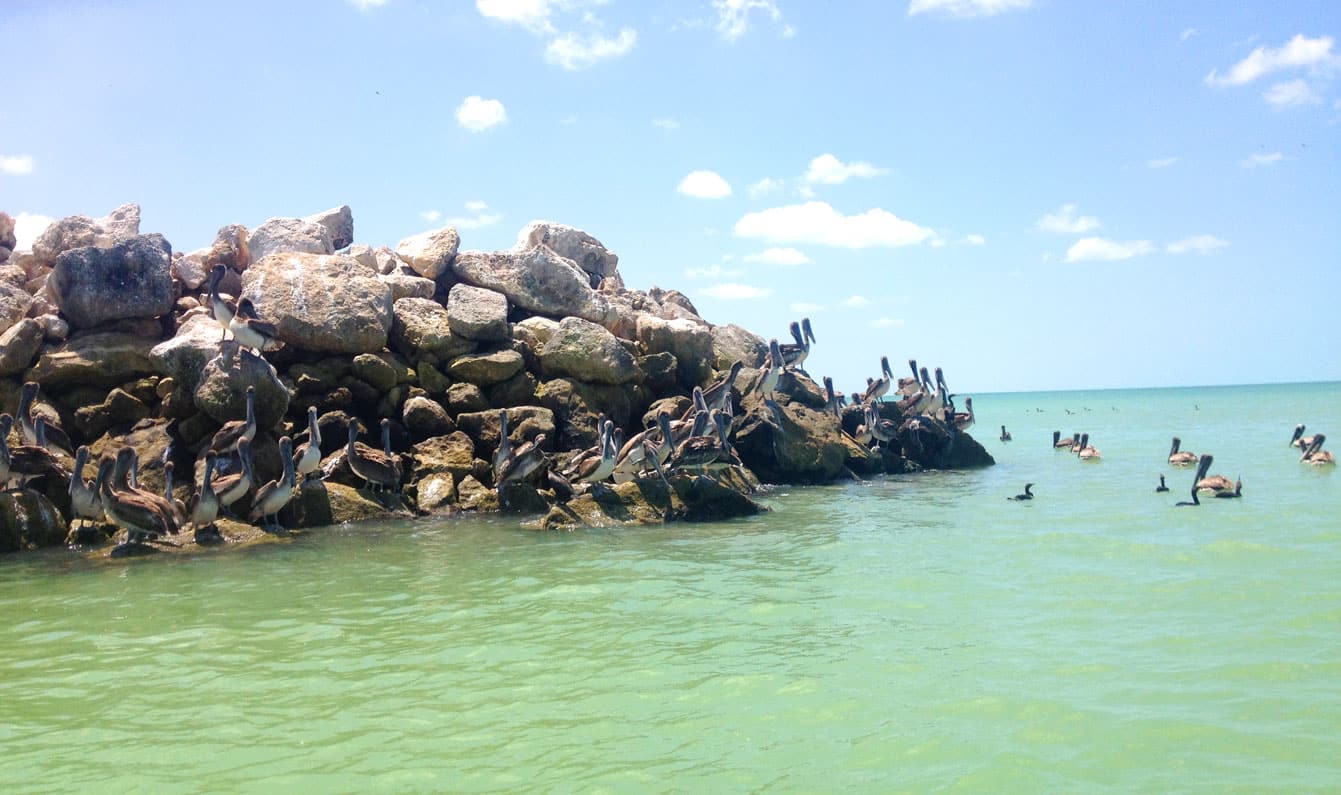 The fresh water of the ria (estuary) mingles with the salty waters of the Gulf of Mexico to create a perfect habitat for flamingos and waterbirds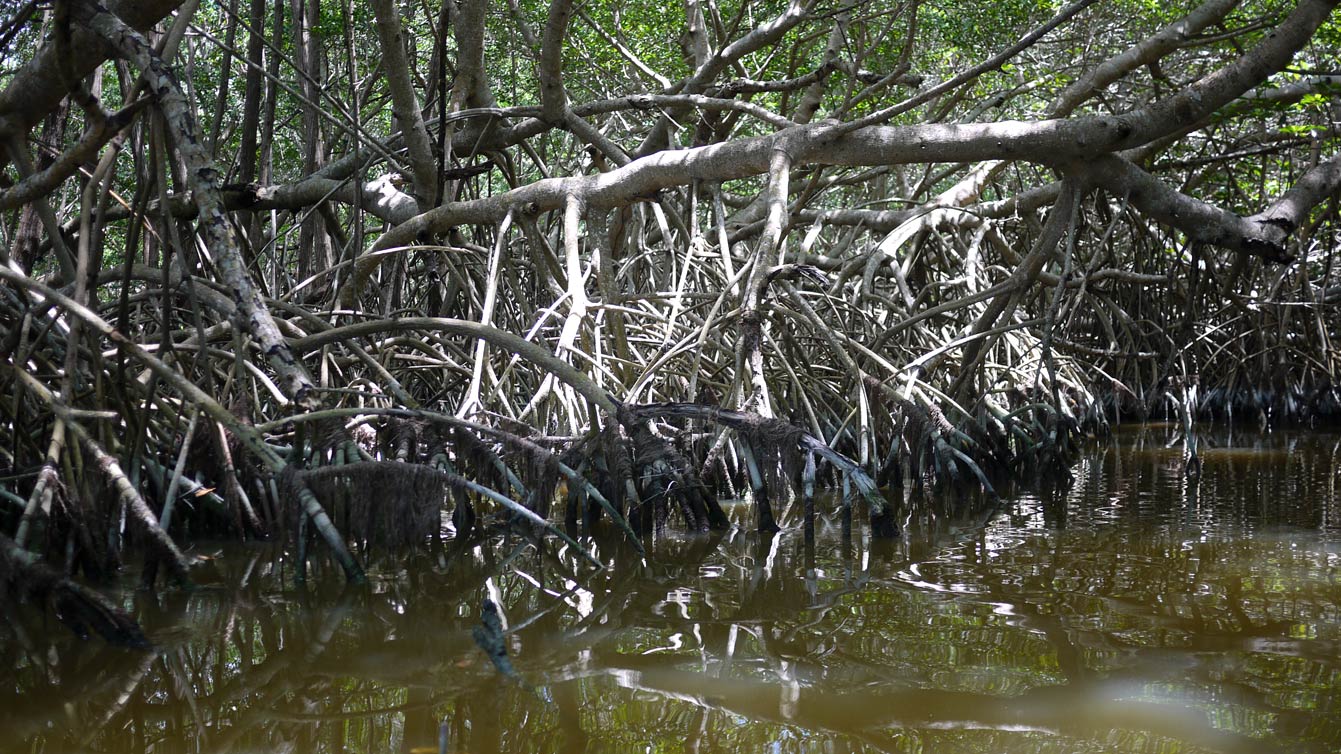 Welcome to the mangroves