Pretty, retro design, useful, eco-friendly… it has everything !
[dropcap]W[/dropcap]e knew the Mason jars, the jars is between the jar and the mug become the new containers trendiest Igers smoothie to drink his juice, now we have the Consol Solar Jar to see more clearly …
An already awarded five design awards lamp …
♦ Solar lantern  ♦
The principle of this solar light is as simple and fun as it is ingenious: The Consol Solar Jar™ stores energy during the day and releases light at night.
Producing light in this way is fun, sustainable and makes it easy to do your bit for the environment
1 hour of sunshine = 1 h of light.
It can be used at home or on hold better outdoors during a romantic dinner or an evening, garden decoration, camping holiday, barbecue-guitar-marshmallow evening at the beach, etc.
The bonus: you can customize indefinitely by filling inside the jar (Fruits, sand, dried flowers, shells, pebbles, but avoid wet elements that, over time, can damage the technical device by evaporation). High quality workmanship, handmade, jar 100% recyclable glass.
Plus d'idées de personnalisation sur le site à voir ici : 
The –: one must have big arms or a man to open the first time … (I failed …)
♦ Informations ♦
Website : https://solar-jar.com
Email : info@solar-jar.com
Prix : 39,80€
Where to order it : Solar Jar
For more information : download the data sheeet.

When placed in direct sunlight the batteries are charged and provide many hours of soft, yet bright lighting without glare. When it gets dark, you can turn on the Consol Solar Jar™ using its unique magnetic switch. The four solar-powered LED lights give off a beautiful light. A light bright enough for reading !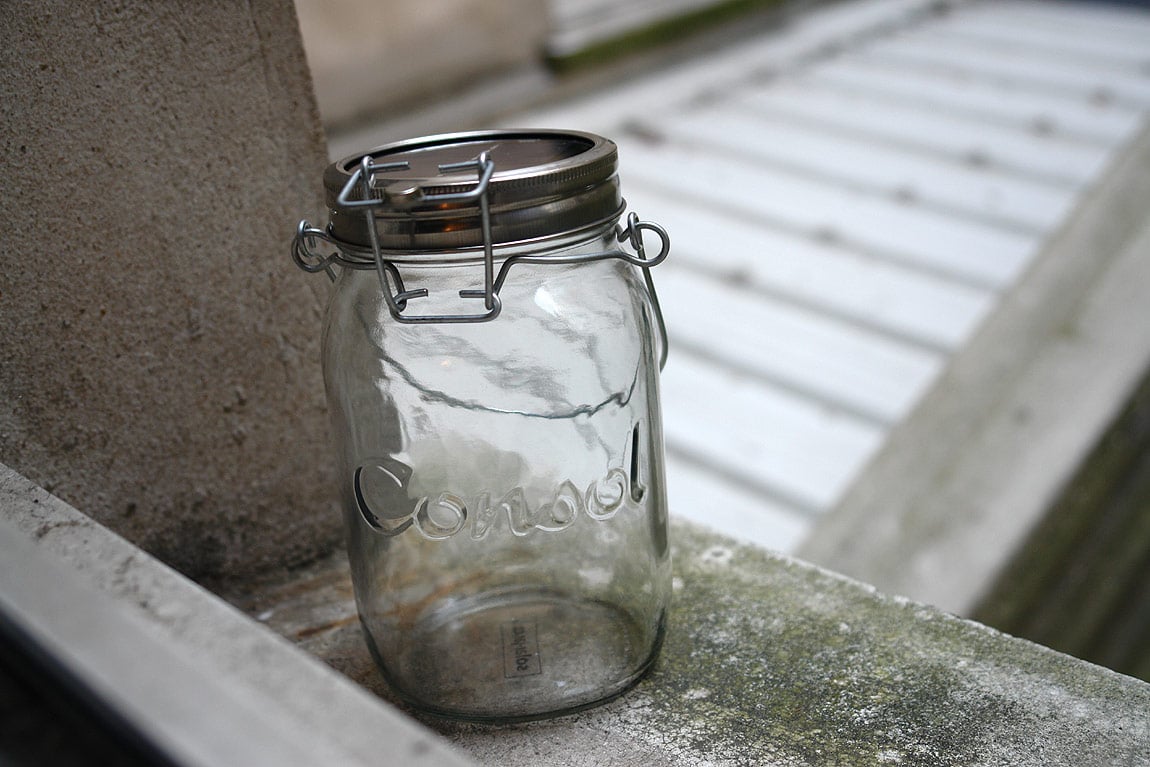 The Consol Solar Jar™ is a genuine high-tech product from South Africa. It was originally developed for people in areas without electricity.
The production of the Consol Solar Jar™ has created jobs for over 50 previously unemployed men and women from the townships Alexandra and Soweto. It's handmade, which ensures the highest quality as well as durability.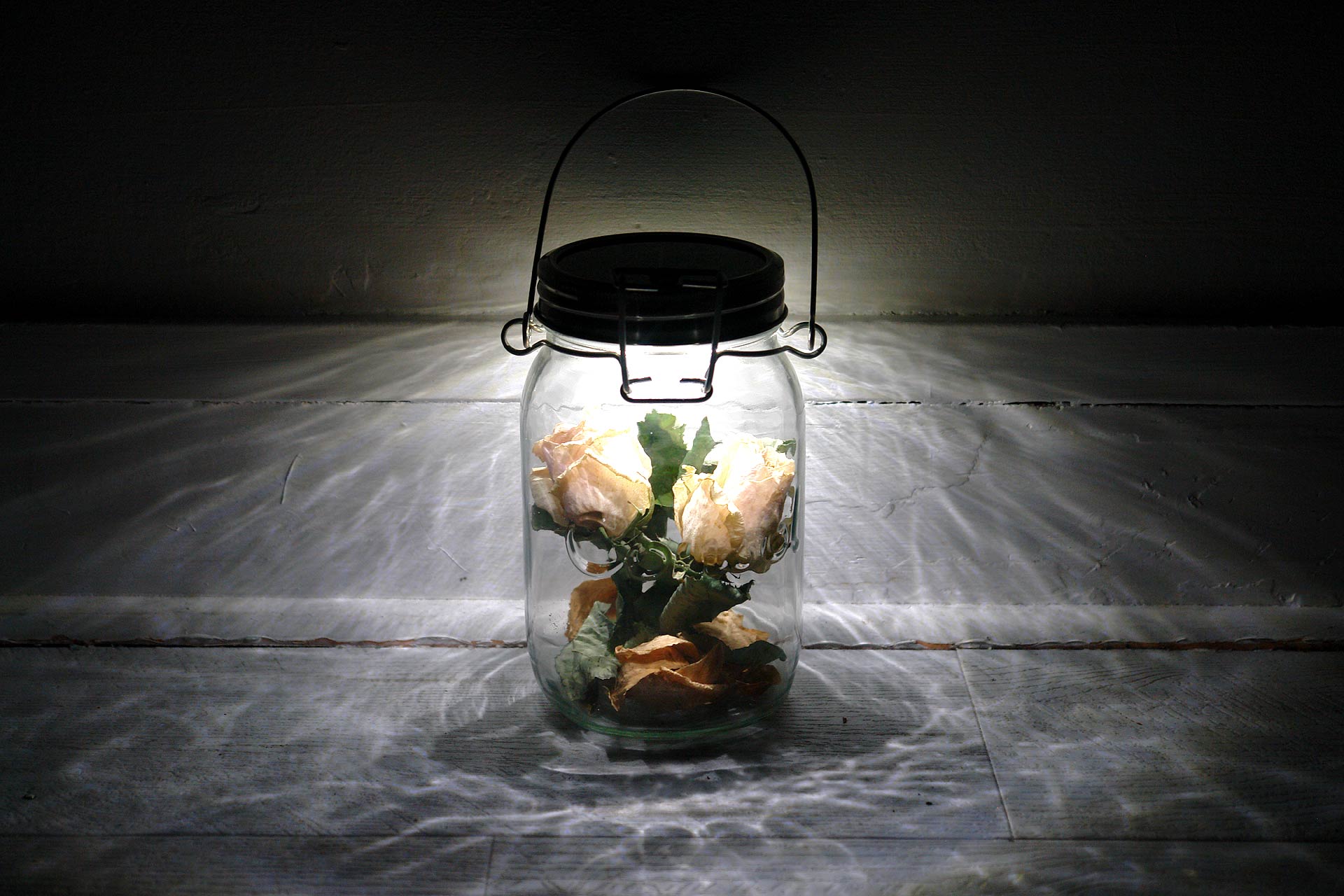 In South Africa, the Consol Solar Jar™ has become a real cult item. It saves energy, is environmentally friendly and fun. Now, the Consol Solar Jar™ is available globally to give us a taste of real South African joie de vivre.