Discover Trotilex

collection



It's summer, it came time for a well deserved rest!
And nothing better than to lay in a hammock and be lulled by the breeze.
Rest and zen warranty.
I tested the hammock « Tortuga » for two. Comfortable and attractive with these fringes, it would be fine on a beach in Formentera … only, it was not all lucky enough to stay on this island paradise.
Meanwhile, I installed on the island of Ré (very popular too …) between two trees with fixing set. The brevity of the drawing instructions was not easy to understand but you eventually get there. Especially once the fixation made on metal hooks, you just need to unwind the cord from the tree. So, no need to redo the nodes for future use. Phew …
Composed of 65% polyester and 35% specially treated cotton, one has the feeling that it is 100% cotton. For € 69, this is a quality hammock cheap :)
Everyone tested it and was delighted.
If you want to gain sympathy on vacation, pack your hammock. Guaranteed success !
♦ Informations ♦
Hamac online : Tropilex
  The hammock « Tortuga » Natura, 69 €
Set  20,90 €
This hammock comes with a matching bag to store the hammock.
Length and width canvas 240 x 160 cm
canvas Quality: 65% polyester, 35% cotton
total length: 350 cm
Weight: 1.99 kg
permissible load: max. 160 kg
Namely cotton should be sprayed with pesticides.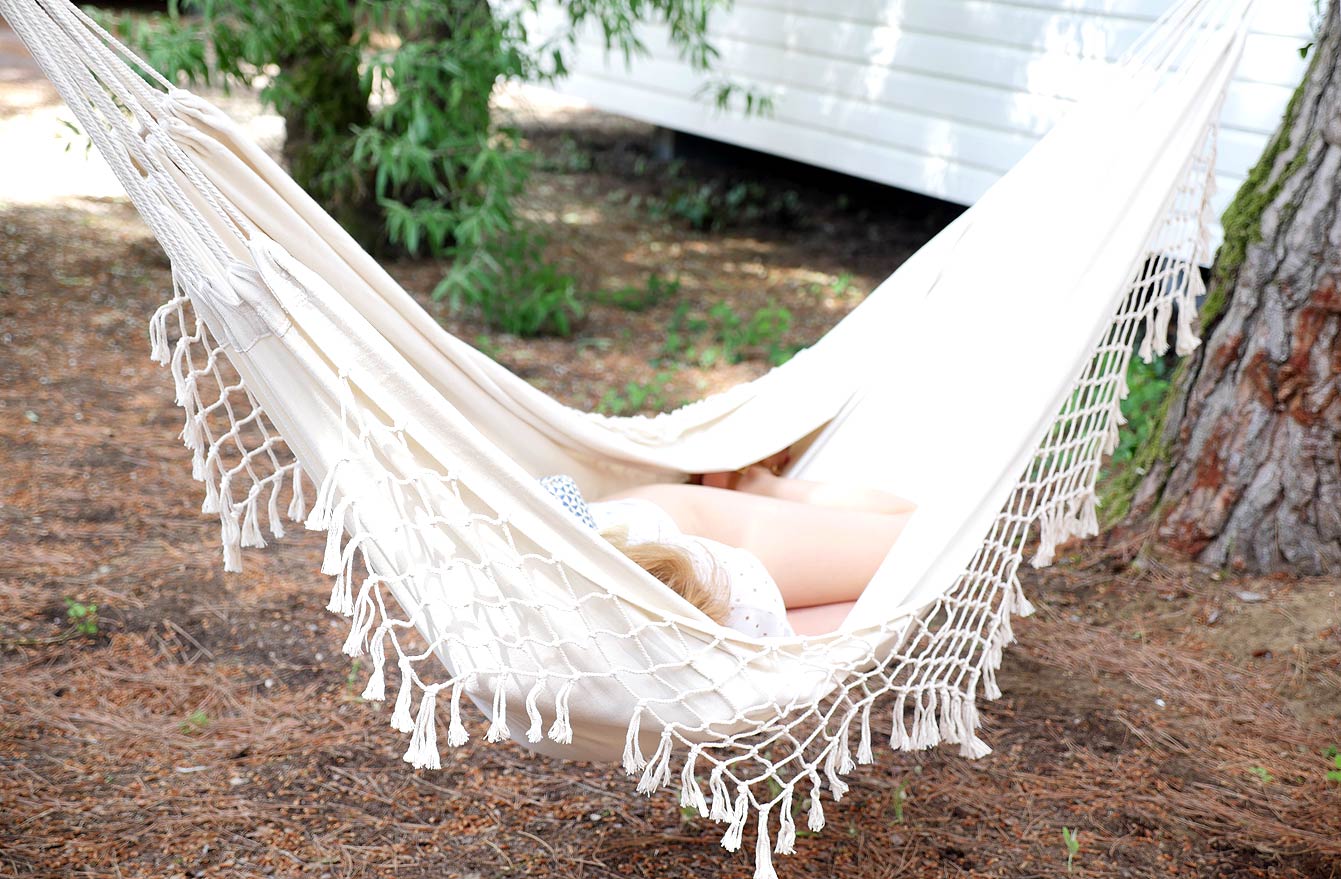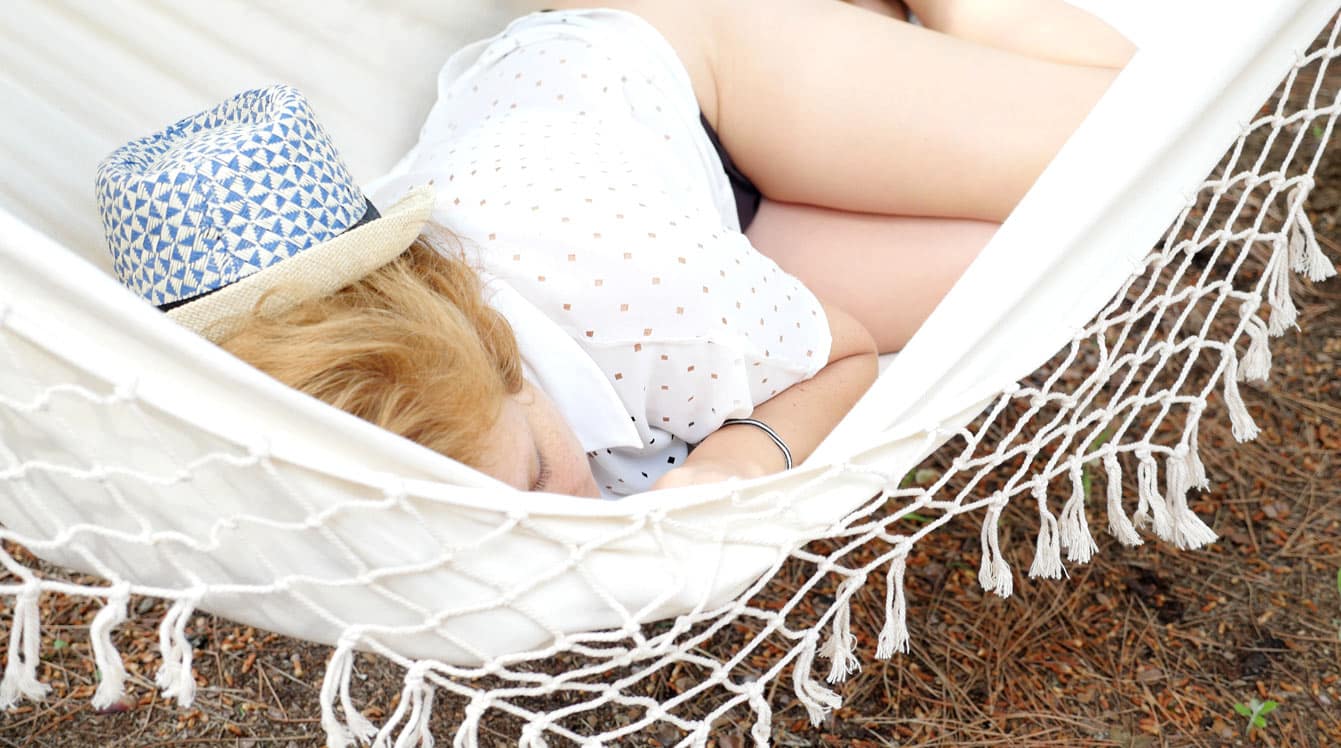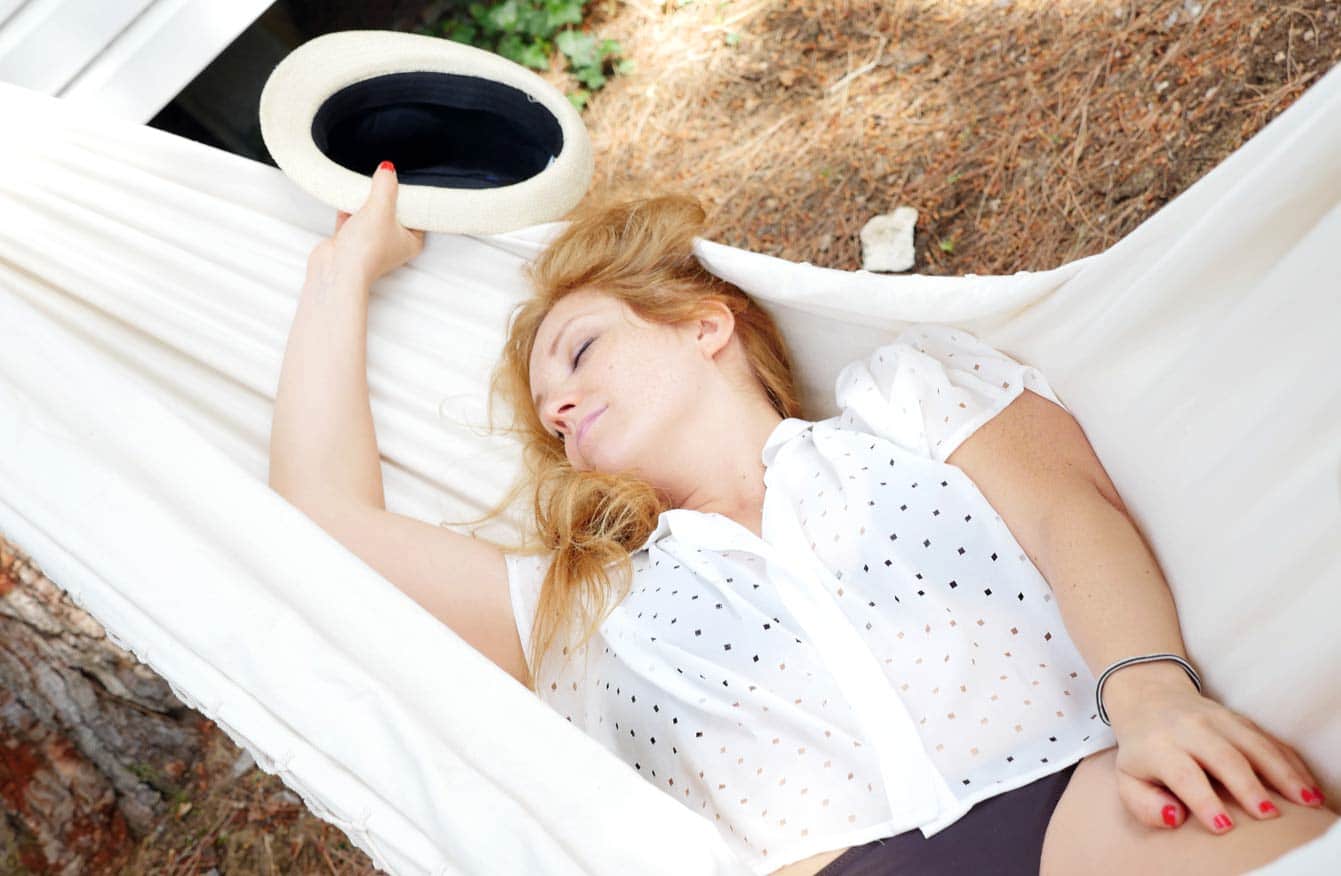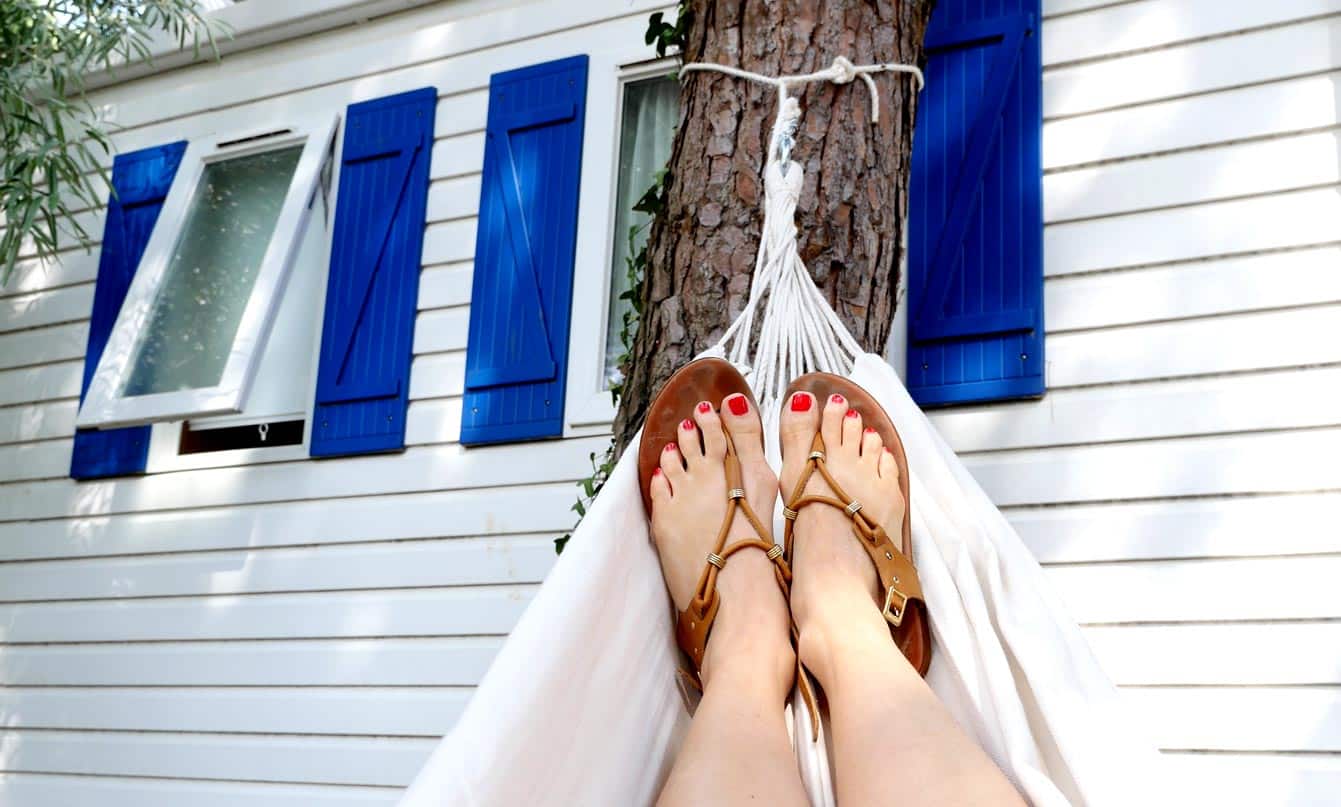 Do not put shoes in a hammock by the way …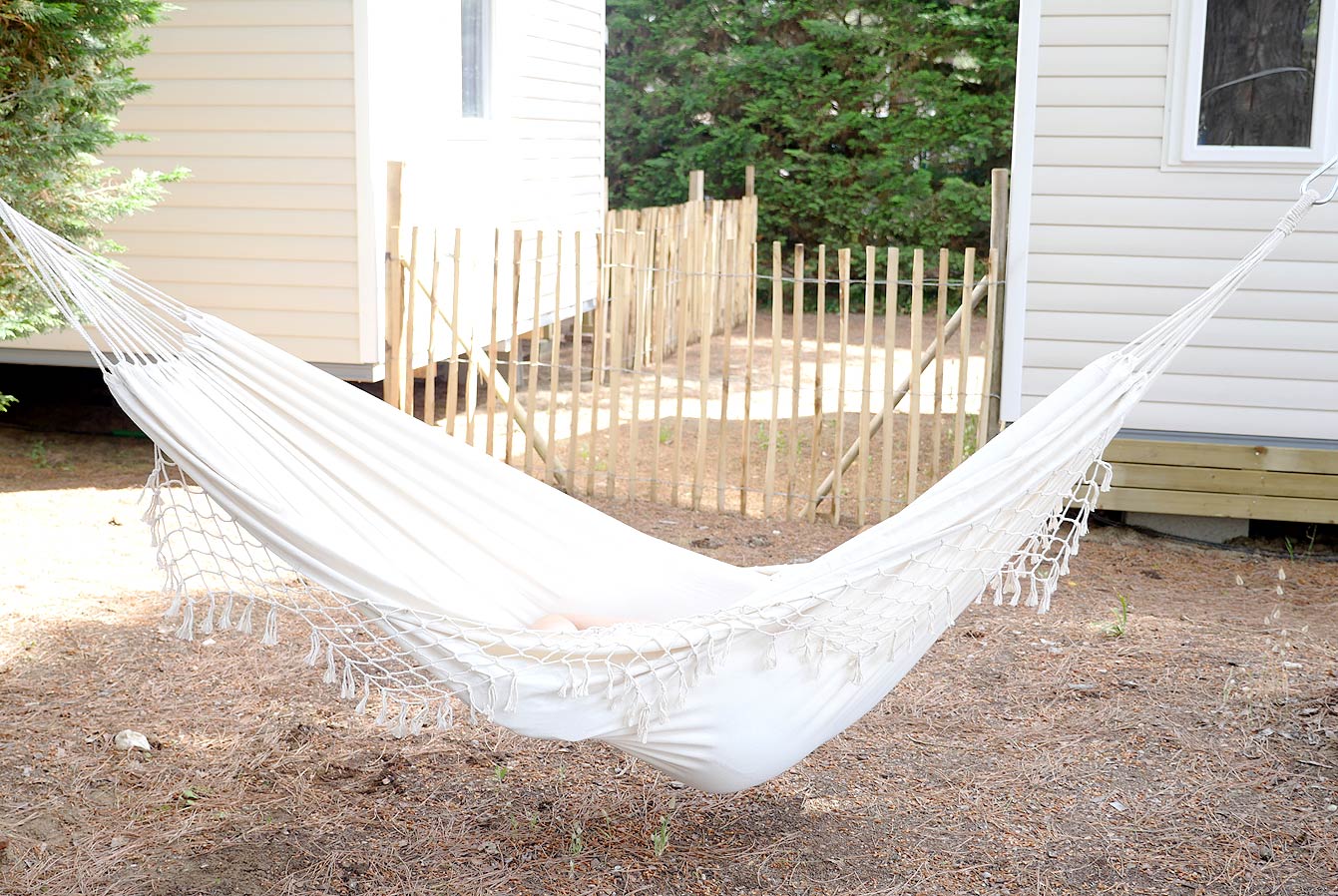 The hammock in his bag with the mounting set to buy share