Crush for this city in Cuba …
After some early setbacks and meetings smokers in Havana, Varadero arrival The Destiny took care of my little person holding that hazing my first trip solo had reached an impressive level in the crap and that the time had come proceed to the second step: enjoy lazing intrinsic value holidays with the added presence of a sort of bodyguard-prince-royal-dad. 
Destiny is cabbage: instead it rewards to crack my blunders. Caring, it made me cross my path, or rather in my hotel lobby, a Canadian police commander he lead me in the city I dreamed to visit …: P
A « cop » was an excellent choice: with my problems at customs and Co., it was time to put some order in my messy trip.
In short, the dream-and fate offers you on a platter.
(well, when it suits ...)
Arriving later in the evening in Trinidad after 5 youth jumped on the hood of our car probably scare us (« Hey guys, we're the Canadian Police » … not even fear), it was night and found refuge in a casa / hostel at « Marilou y Nelson. » A warm family that welcomes you reservation with a smile, dark and prepares you to dinner in stride night.
The same evening we went to attend a small outdoor concert and we wandered around the deserted streets, still undergoing daytime heat. The atmosphere of this city promised a beautiful day.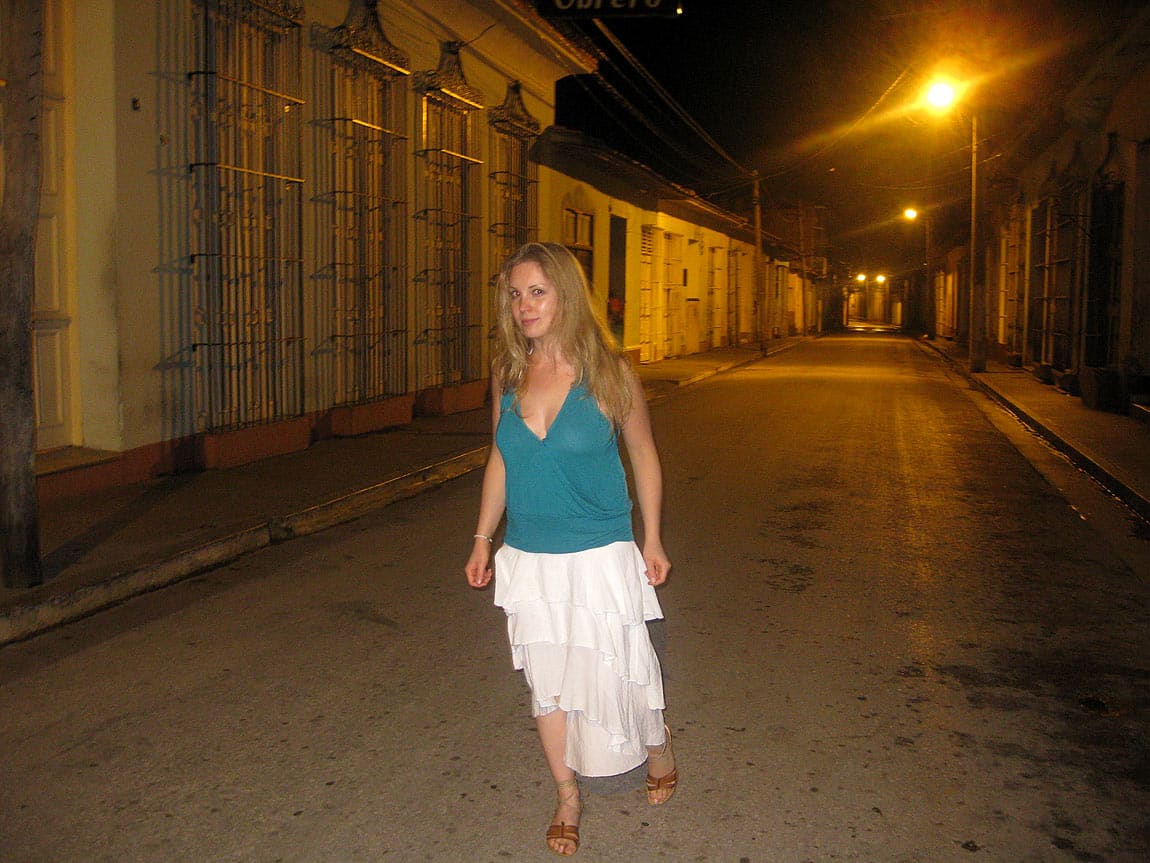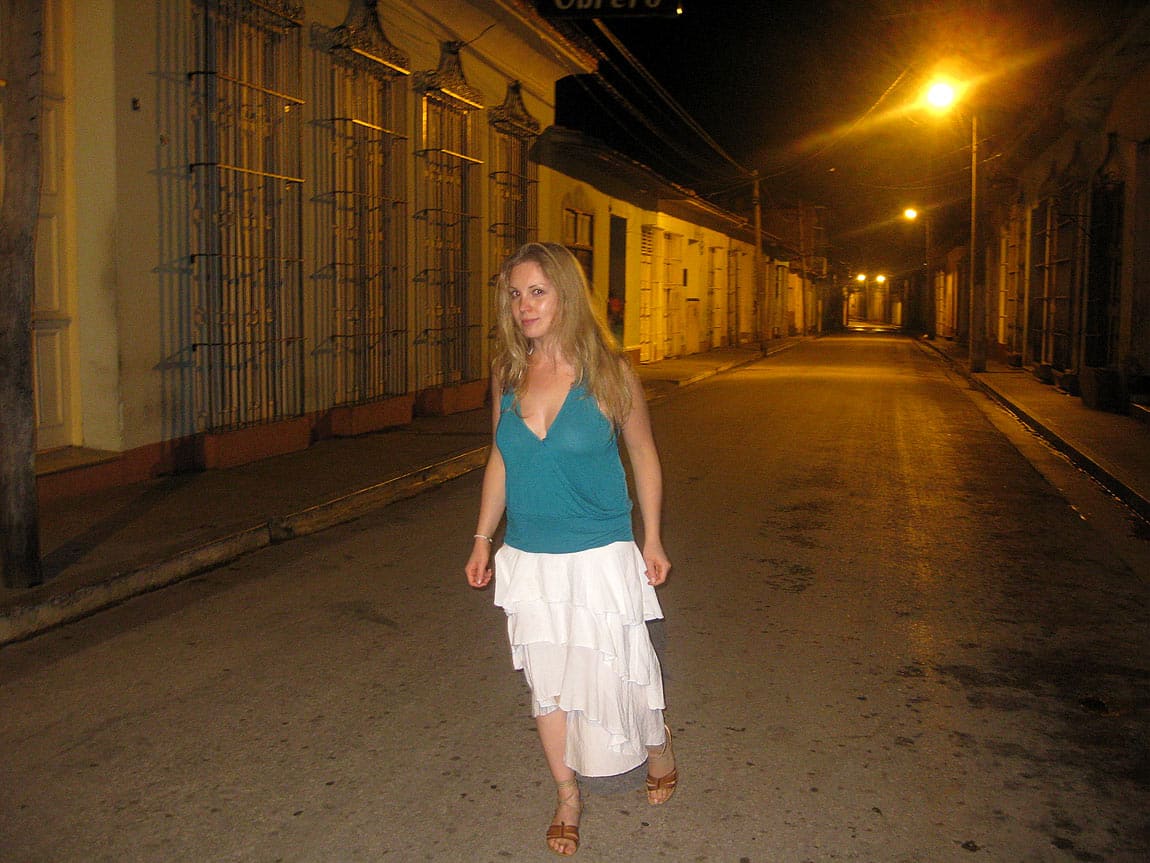 And indeed the next day, we were delighted to discover a city of many charms at low and colorful houses (colonial past requires), paved, quiet and frozen in time. Carts drawn by horses, 2 wheels. Quasi few cars. And old. Except taxi.
So we visited Trinidad in voluntarily losing in the lanes, while avoiding twisting an ankle on cobbled …
Some houses were open, such as « casas particulares » and it was interesting to have a look or visit the entrance to discover within 2 centuries old houses: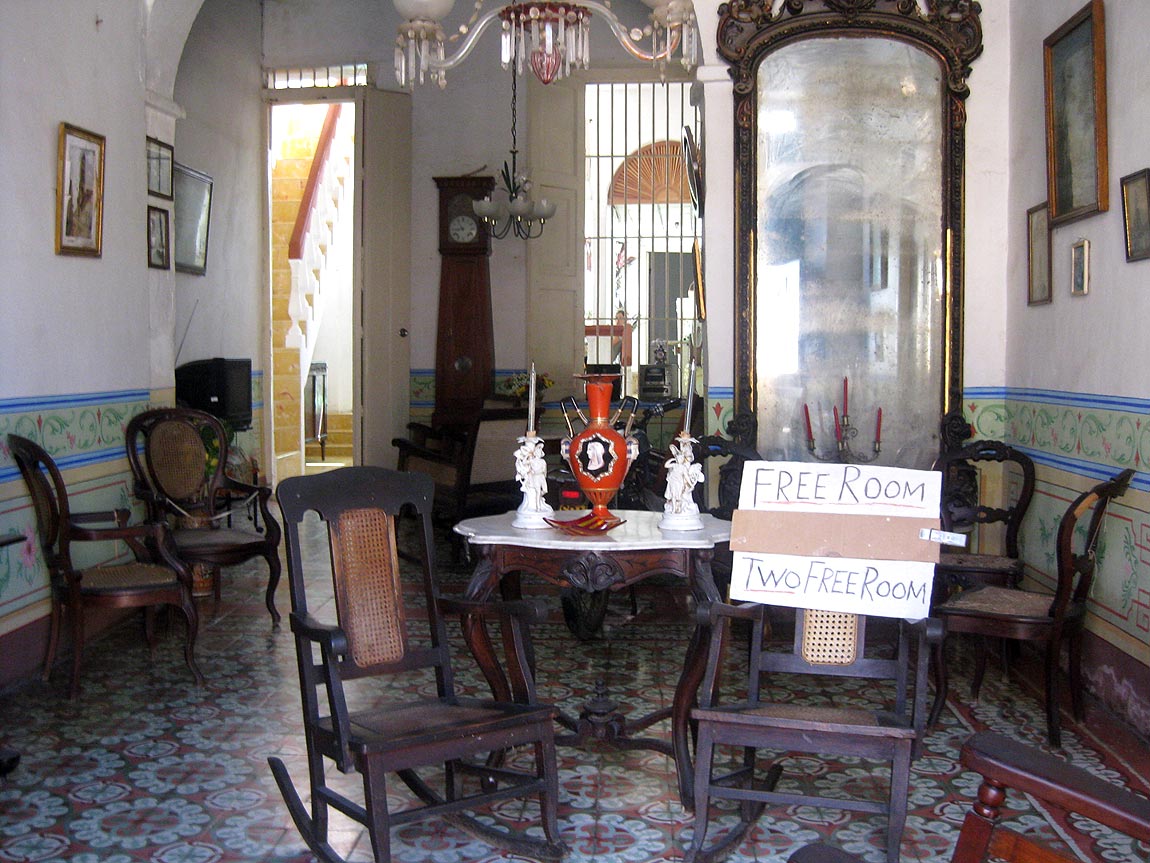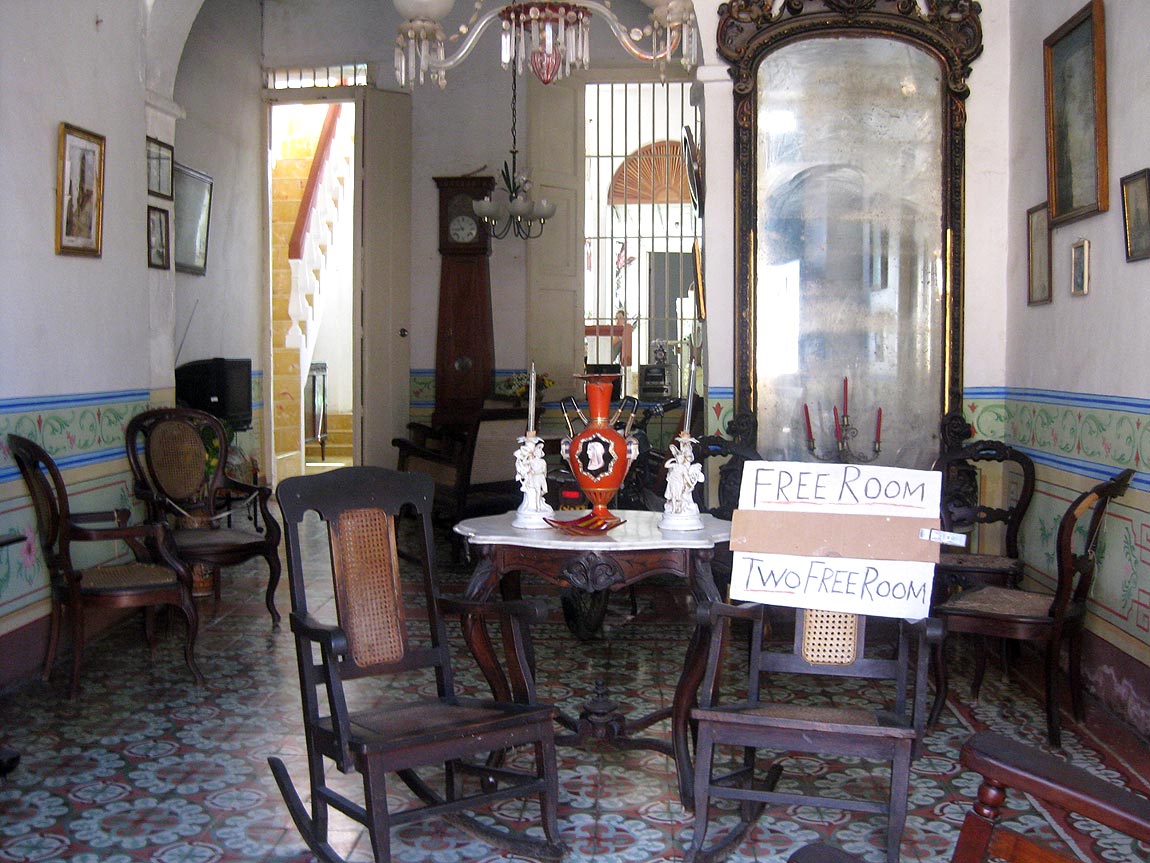 One can also come across the mar- portraits, posters and other old trinkets :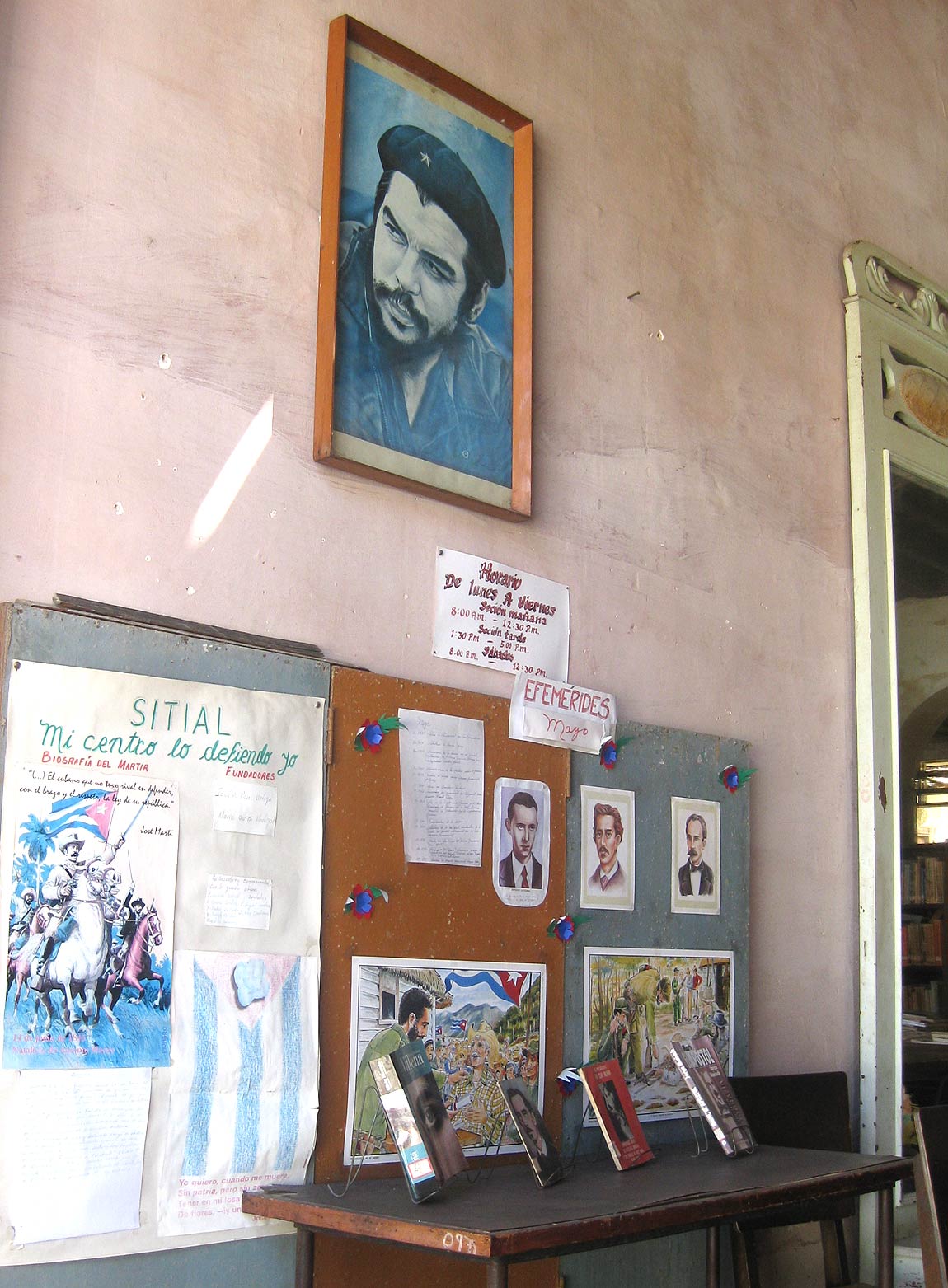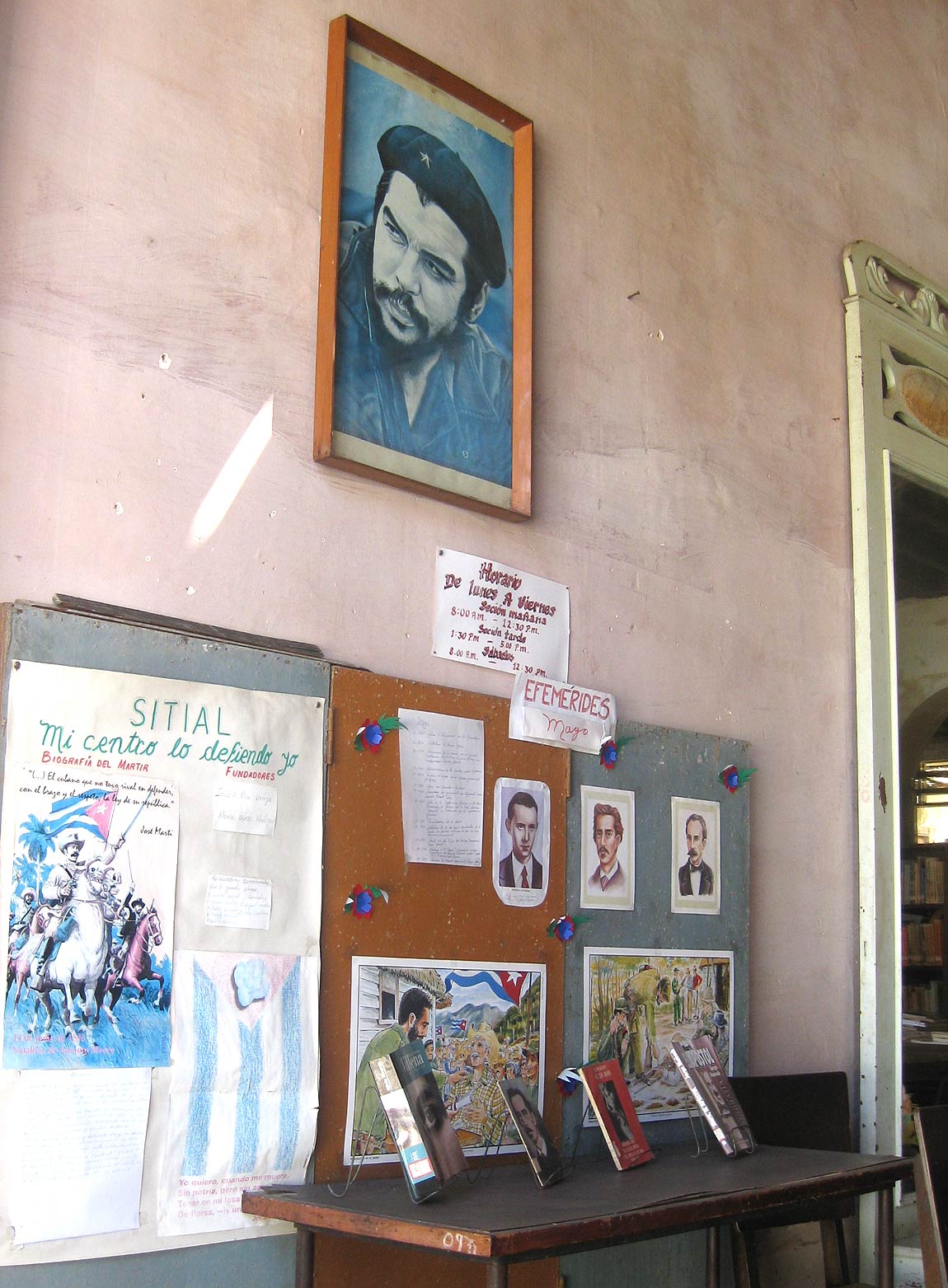 We were also hired in the street to buy branded cigars but at a cheap price suspect (Cohiba, Montechristo …). Normally, I would never have been homestay, but I don't care, I was with the Canadian police …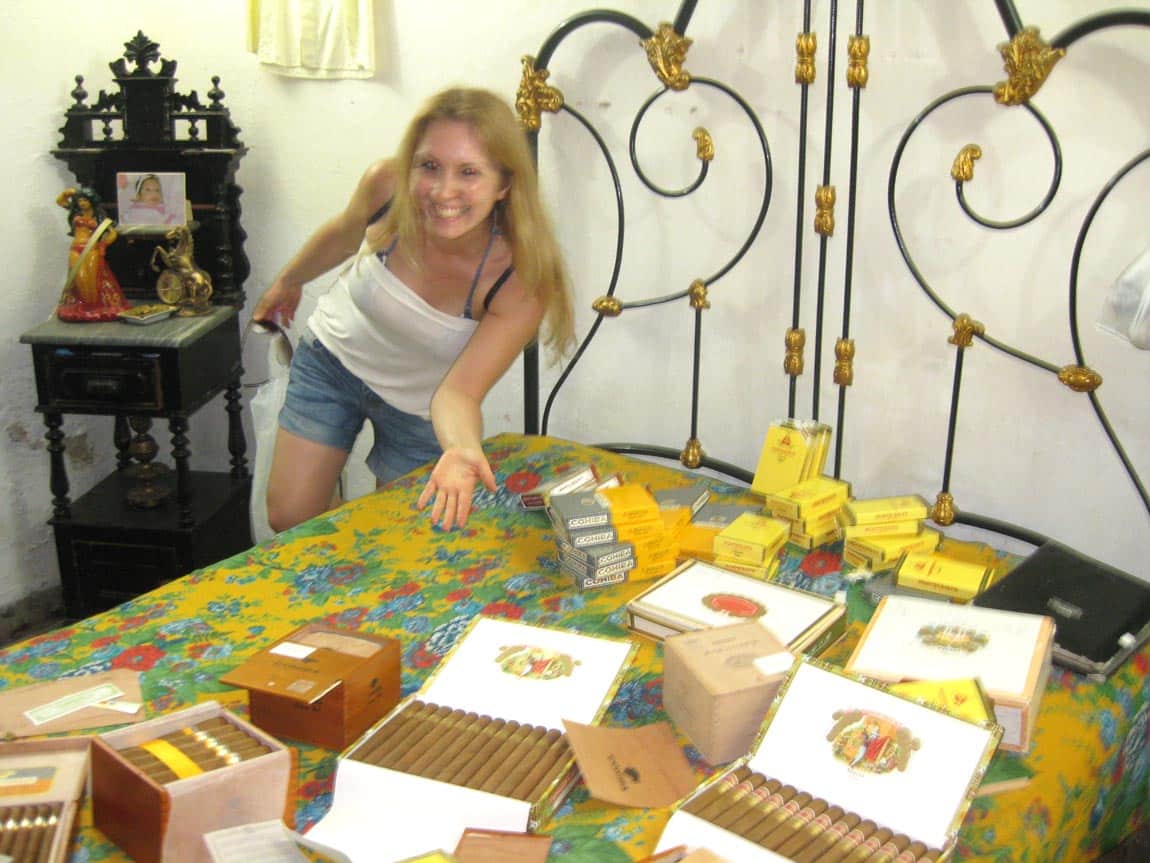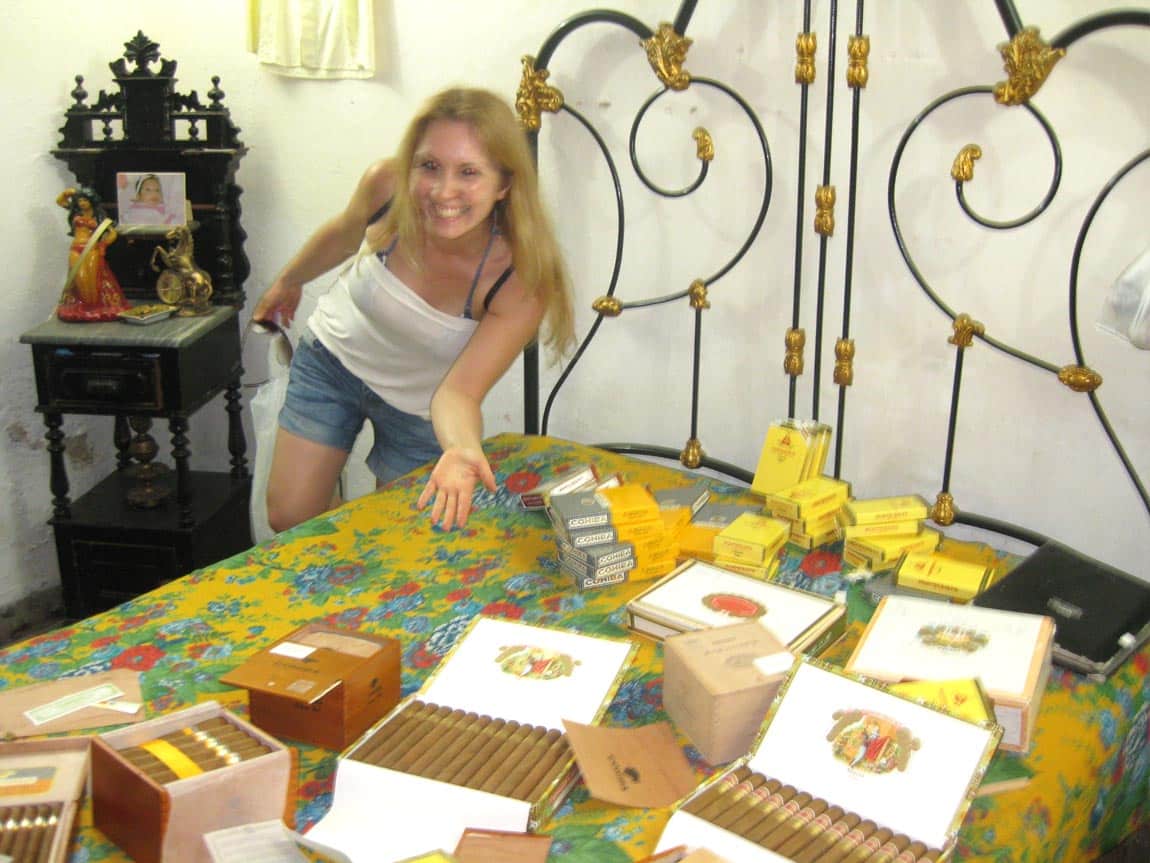 (the picture is blurred, we hurry to take the big catch …)
I loved shopping at Trinidad. Too bad I do not have pictures of the street where I bought my 2 tables. A lot of artists are concentrated in this city and one can buy works at a reasonable price. If it has not changed, you have to buy a stamp later to bring them out of the country. A must also: embroidery homemade. I bought two dresses and two adult children.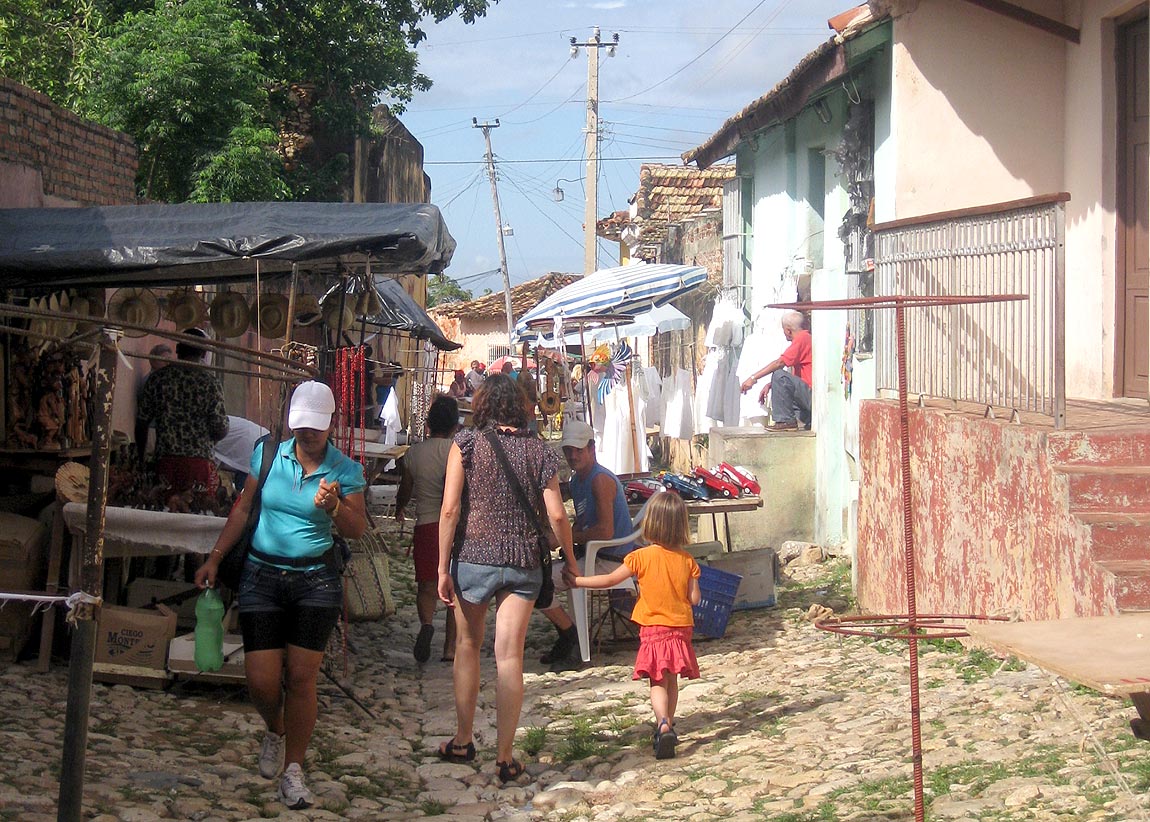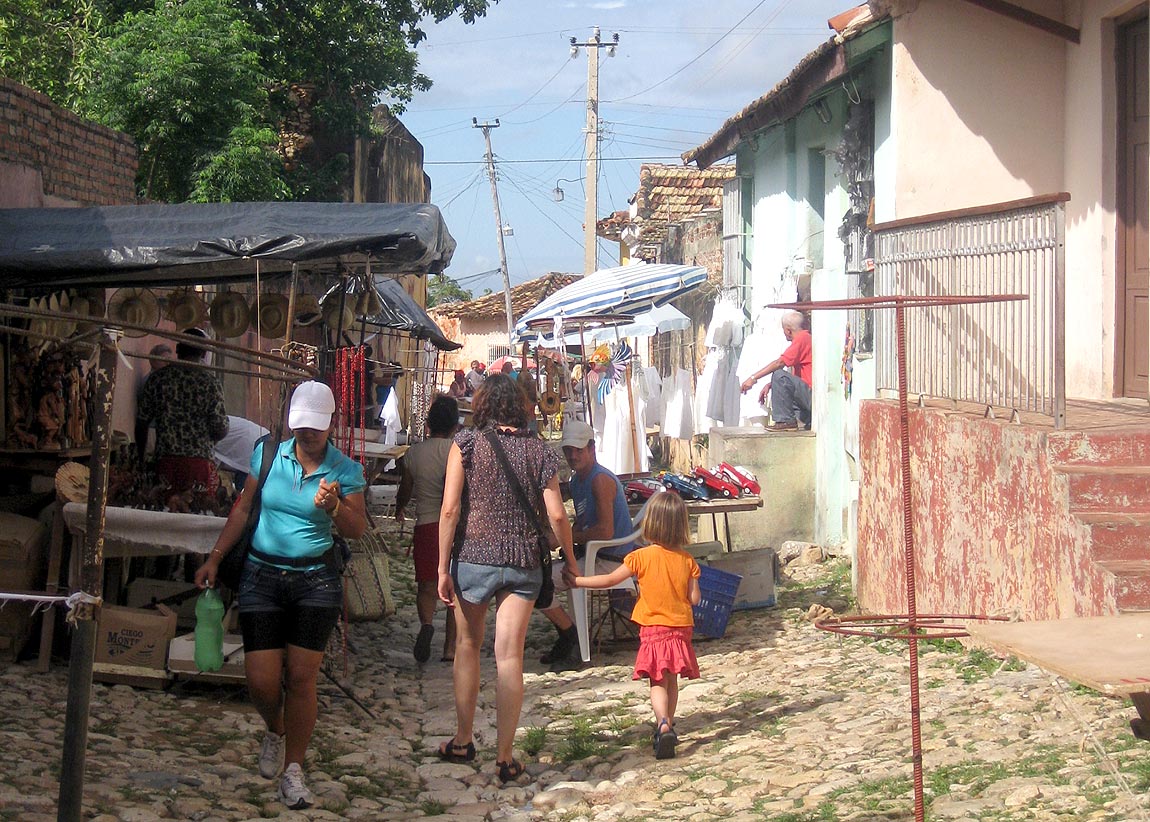 The big surprise was the jewelry: made with just Recycled products. So I am left with two silver bracelets created from a fork and a spoon ancestral. I silverware wrist. Pay your touch, baby …
No trinket made in china. A feat in a world rooted in globalization …
(but change is on the way …)
♦ Informations ♦
We rented a car in Varadero to come to Trinidad. But it is possible to come by bus or minibus with Viazul company. it is advisable to book 2 days in advance. It takes 6 hours of ride and about 20 CUC.
You also have the taxi if you are numerous, 4 people (Cubataxi). The advantage is that it is faster because no stop in other cities and takes you from door to door.
To know: Trinidad is listed as World Heritage by UNESCO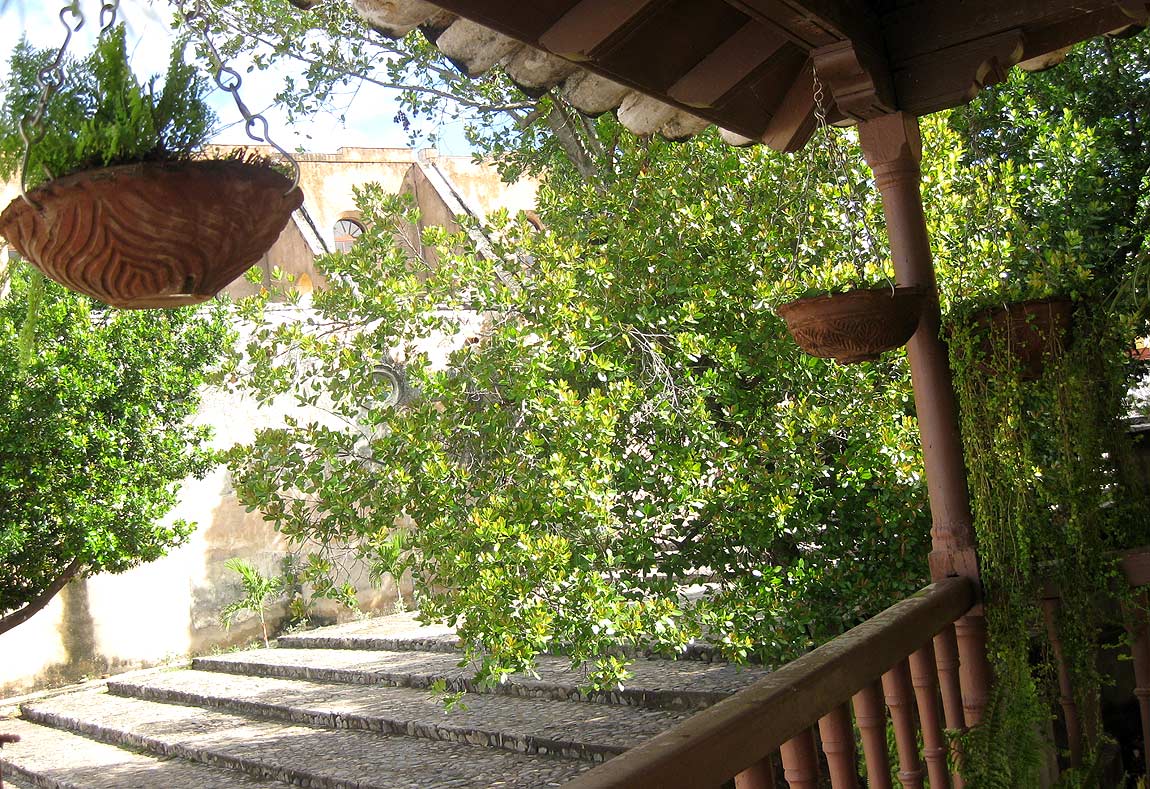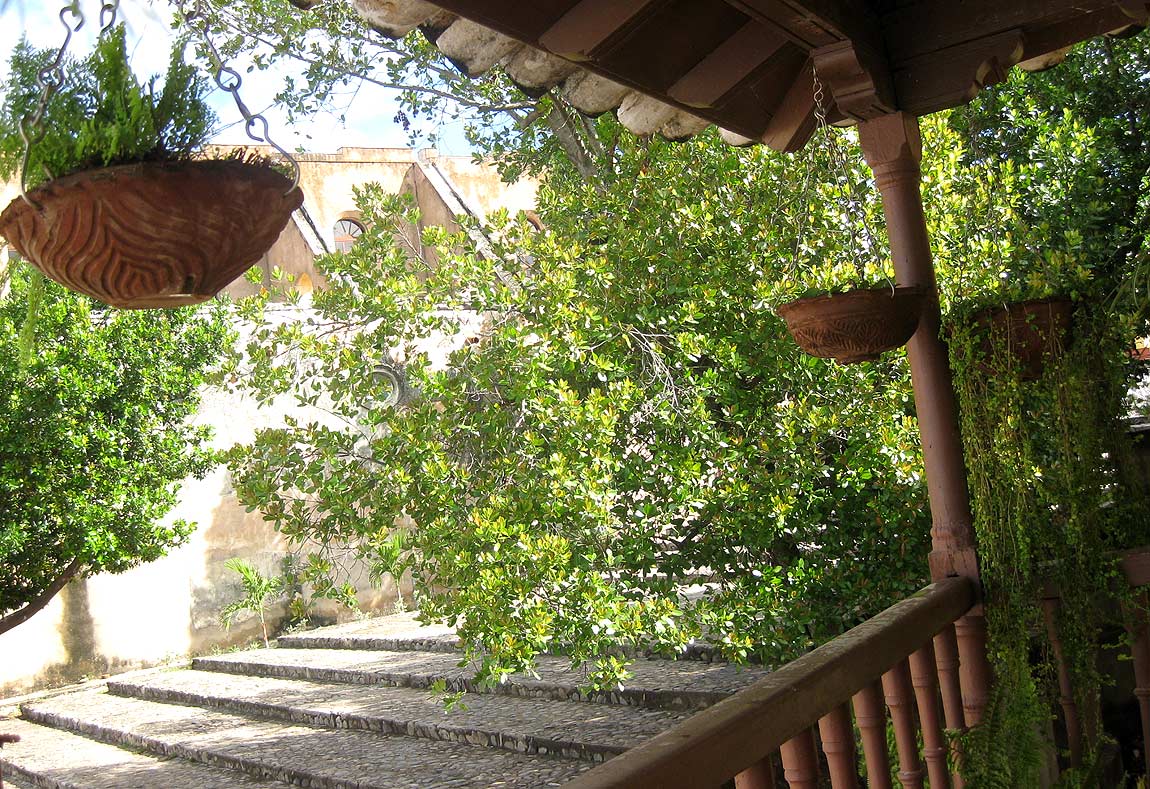 Galeria de arte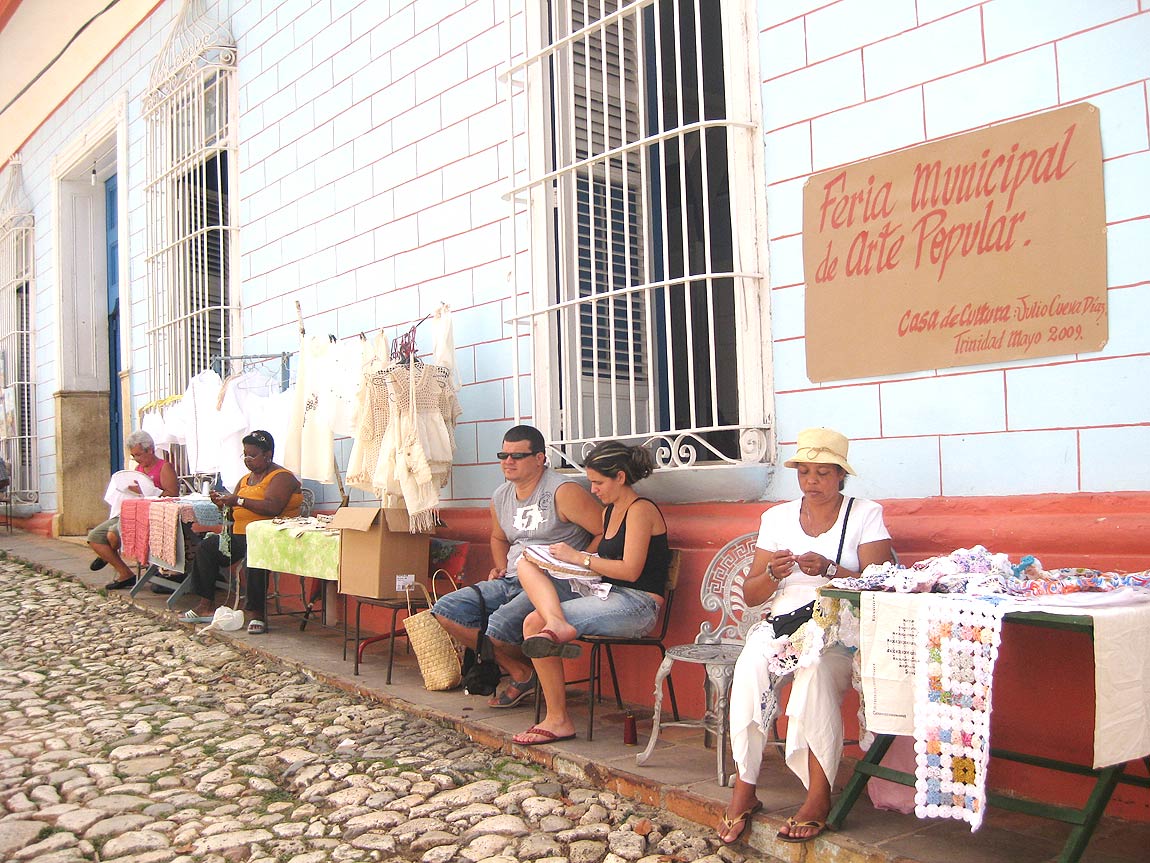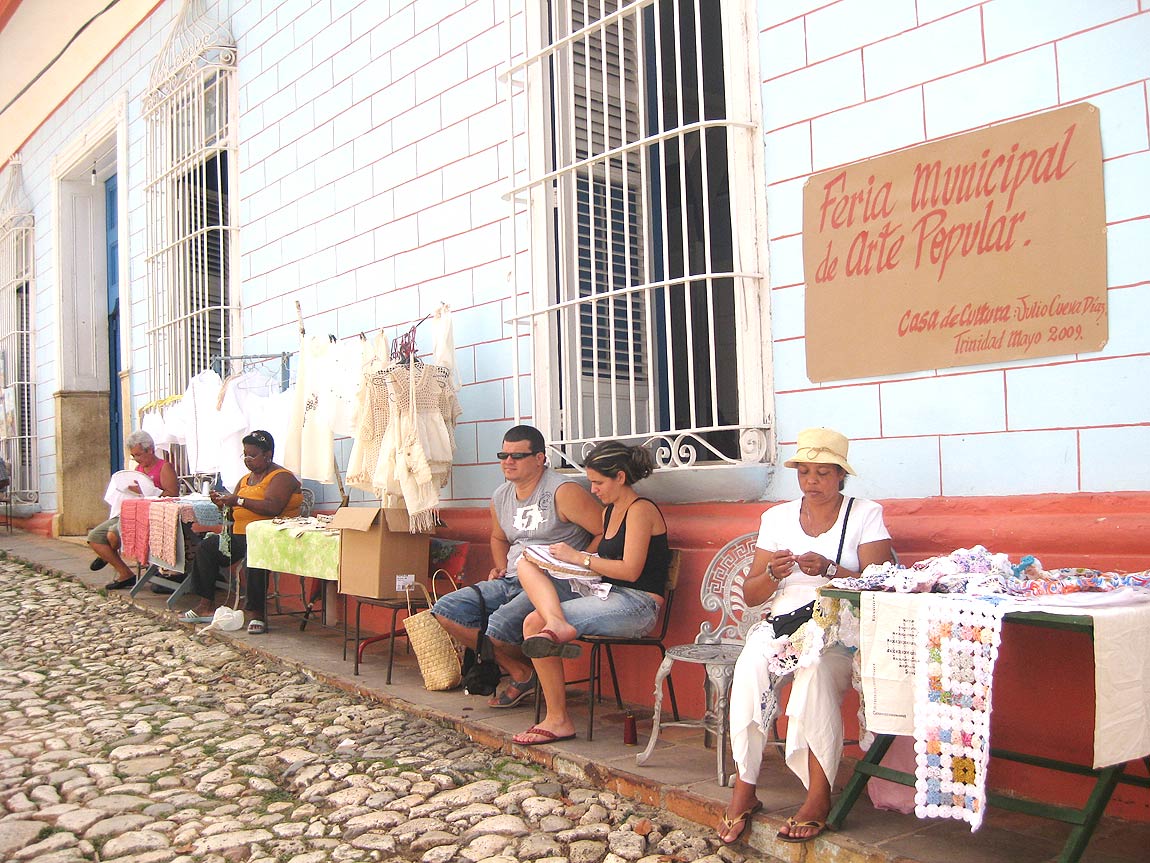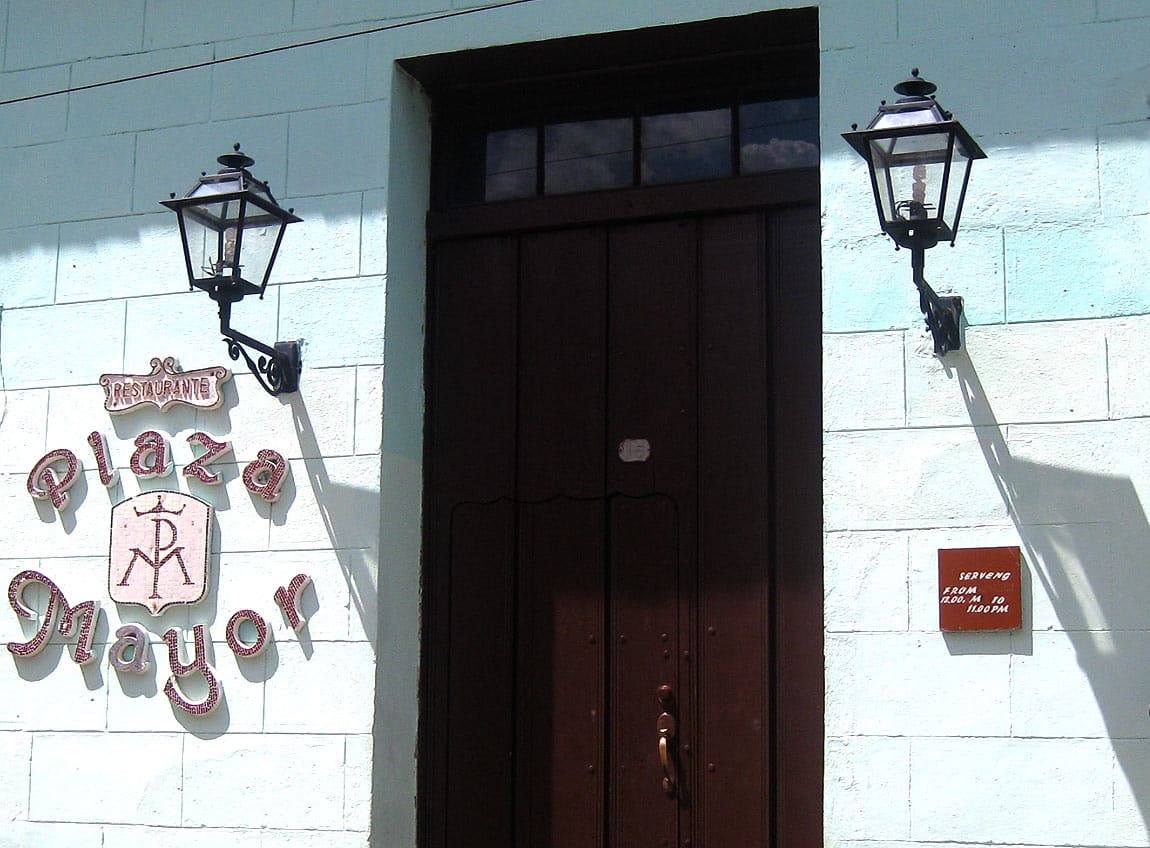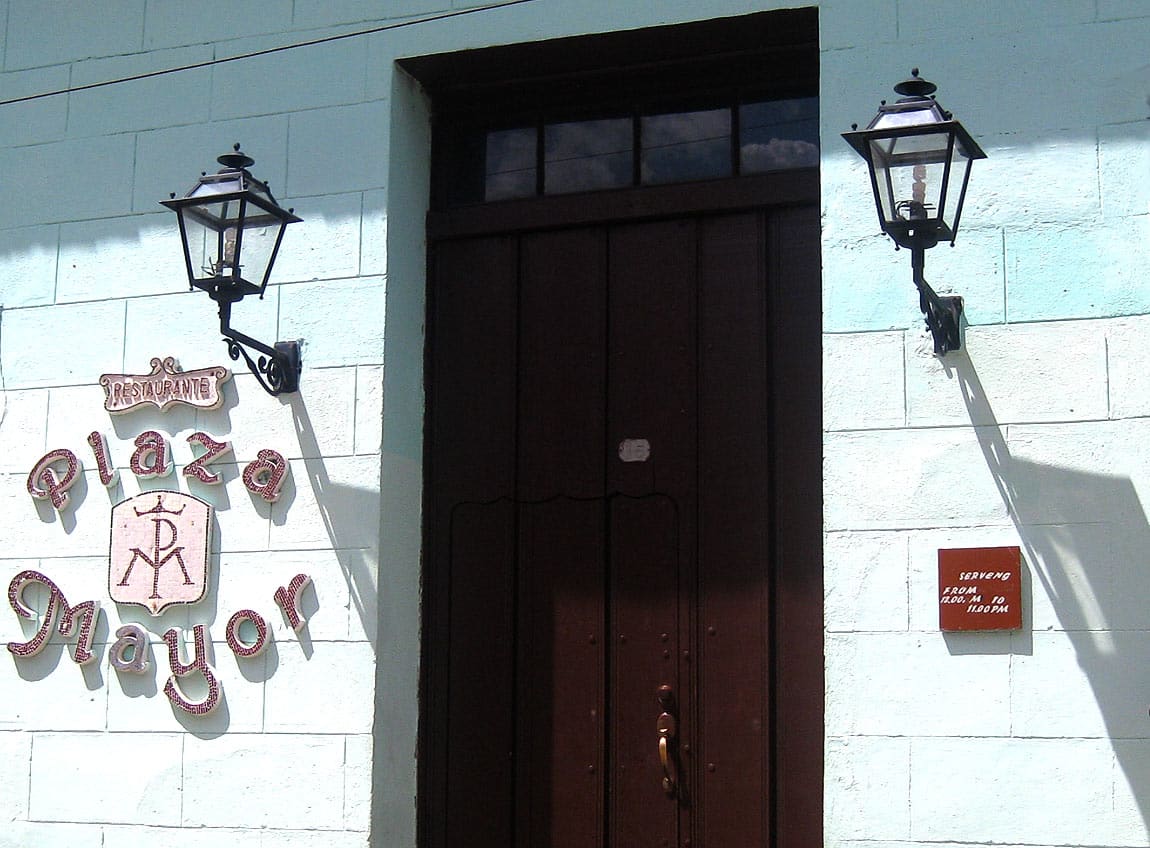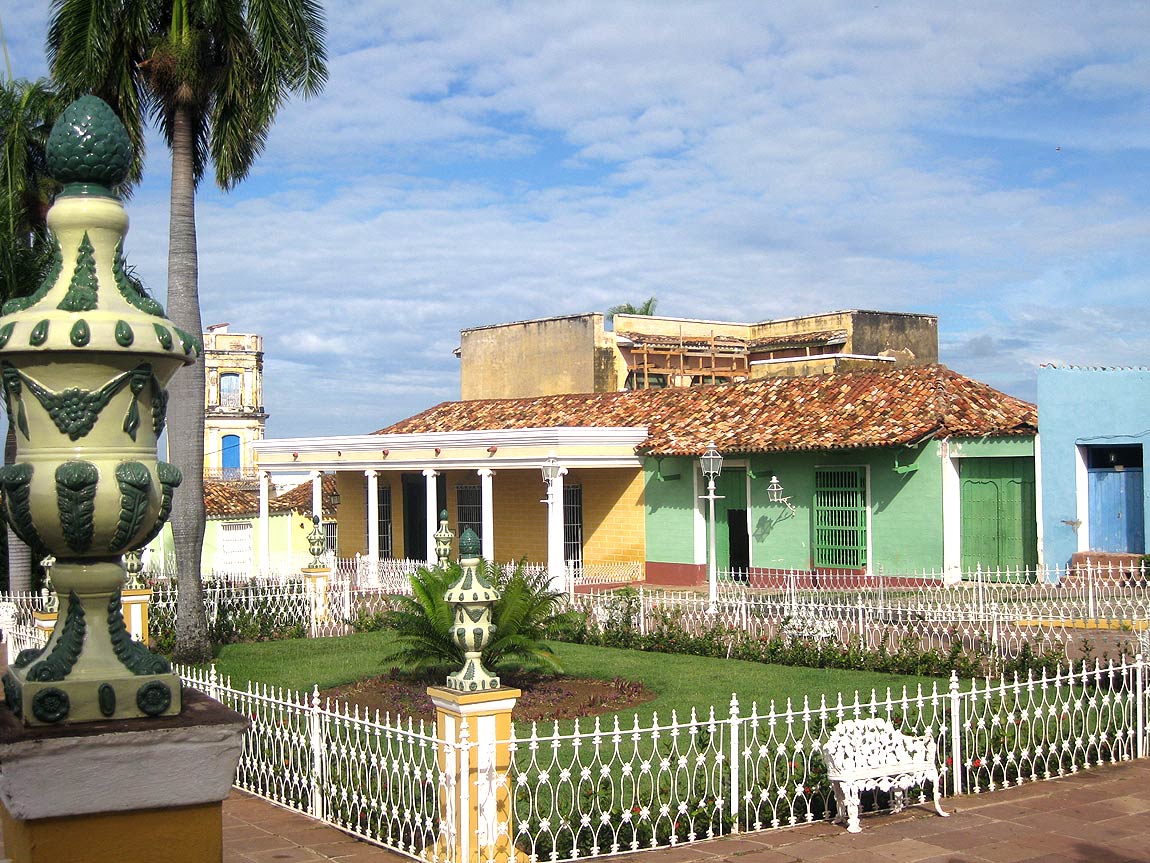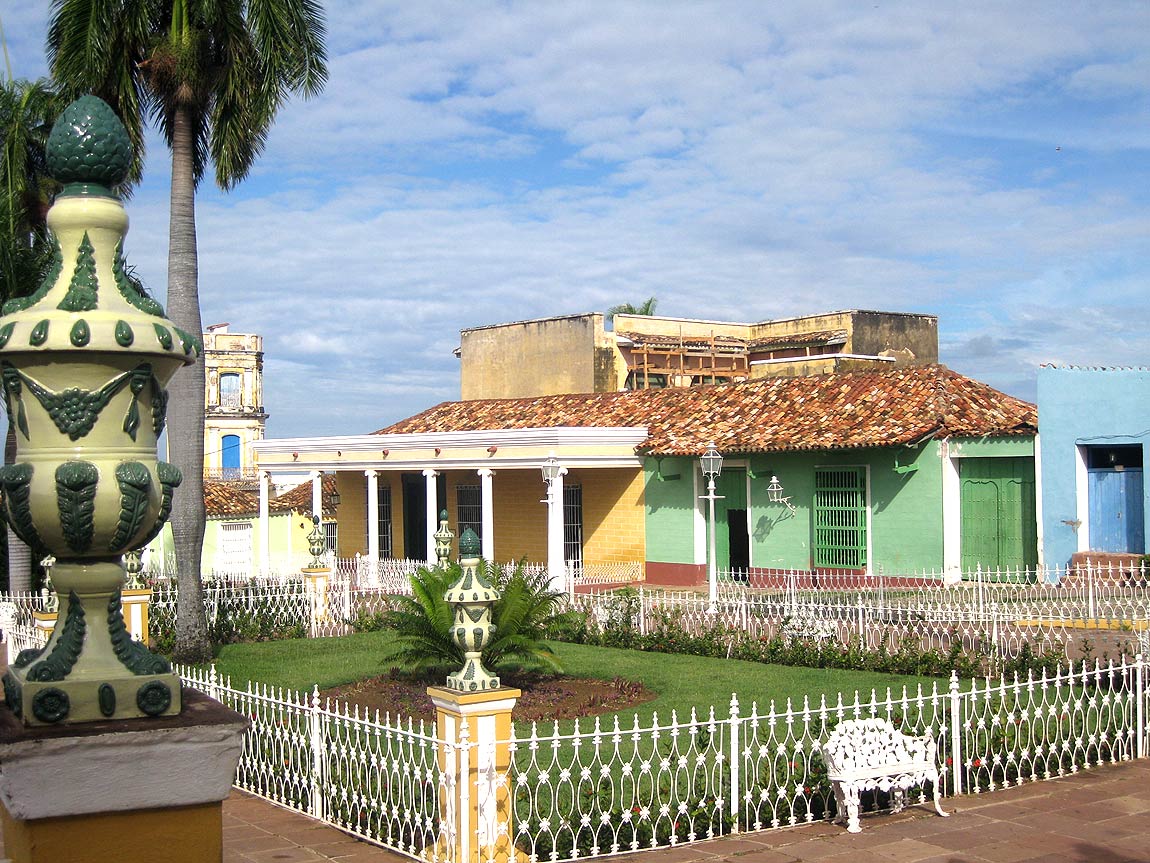 Plaza Mayor
Iglesia y Convento de San Francisco (Museo Nacional de Lucha Contra Bandidos)