El Nido (« nest » in Spanish) is a small town located at the north end of the island of Palawan in the Philippines. Ideal starting point to visit the archipelago Bacuit.
As well tell you

right away,

I was

enchanted

by the beauty of

its white sand

beaches,

turquoise

clear waters,

lagoons

, wealth

of nature,

its sublime

sunsets and

the peaceful

village life.

I felt

two

fingers

of paradise

and even

a sacred

despite

an accident at sea

…

(Read :

Little

Blonde

with

a black

sock

).

After 2

nights

in

bustling

Manila

, land at

El Nido

resembled a

divine

gift.
Although less touristy than Thailand and more roots, this region of the Philippines is comparable to the Thai islands. And it starts with the arrival by plane: you go up a little cuckoo where luggage hold is nonexistent: the bags are located at the rear. The aircraft was moving a lot, I was afraid that the slightest gust sweeps us. Anyway, that day, I prayed that coming fast fast fast. Thereafter, it was on a vacant lot that the plane landed. A cart undertook to carry our luggage to a small choir formed by the Philippine Women. Nice welcome!
1:30 But before living emotions in flight, you are weighed (yes, all domestic flights in the Philippines passage on the scales balance, unless it has changed) and you are limited to 10kg of luggage. No bathing suits or dresses parade in perspective, it must come with the bare necessities for a relaxing holiday. Moreover, at the time, electricity was running on generator so the fan and flashlight were welcome night. Same for water: it always took care to have a bucket of water filled in the guest house in the event of failure. The adventure is the adventure …
On average, they slept for 20-30 € per night, with a double bed, a terrace, shower, toilet, blackout included and without wifi. In May, we had booked in France but the guest house is located street side too noisy, we had a choice to change once there. Culinary options, you will find many small restaurants
► Who advisor?
Lovers of landscapes, snorkeling, scuba diving (coral reefs) and love tout court are welcome. A non festive destination made for the exploration of fifty deserted islands around El Nido. What is called the « Island hopping », boat tours that go from island to island. A must.
► When to go ? When to go? From January to May (March and April, fewer people, it is the period after typhoon. It has also been a little touched in May in Boracay …)
► Next : « Island hopping » a day boat in the archipelago Bacuit, beautiful islands and lagoons, surrounded by karst peaks and rocks …
♦ Informations ♦
1:30 flight to Manila with Flysear 6791 or 6791 PHP Philippine pesos = 135.286077 euros.
But apparently now it only remains that the company ITI to come by plane (to book with ITI, send an email to flights@elnidoboutiqueandartcafe.com). Otherwise ferry, bus …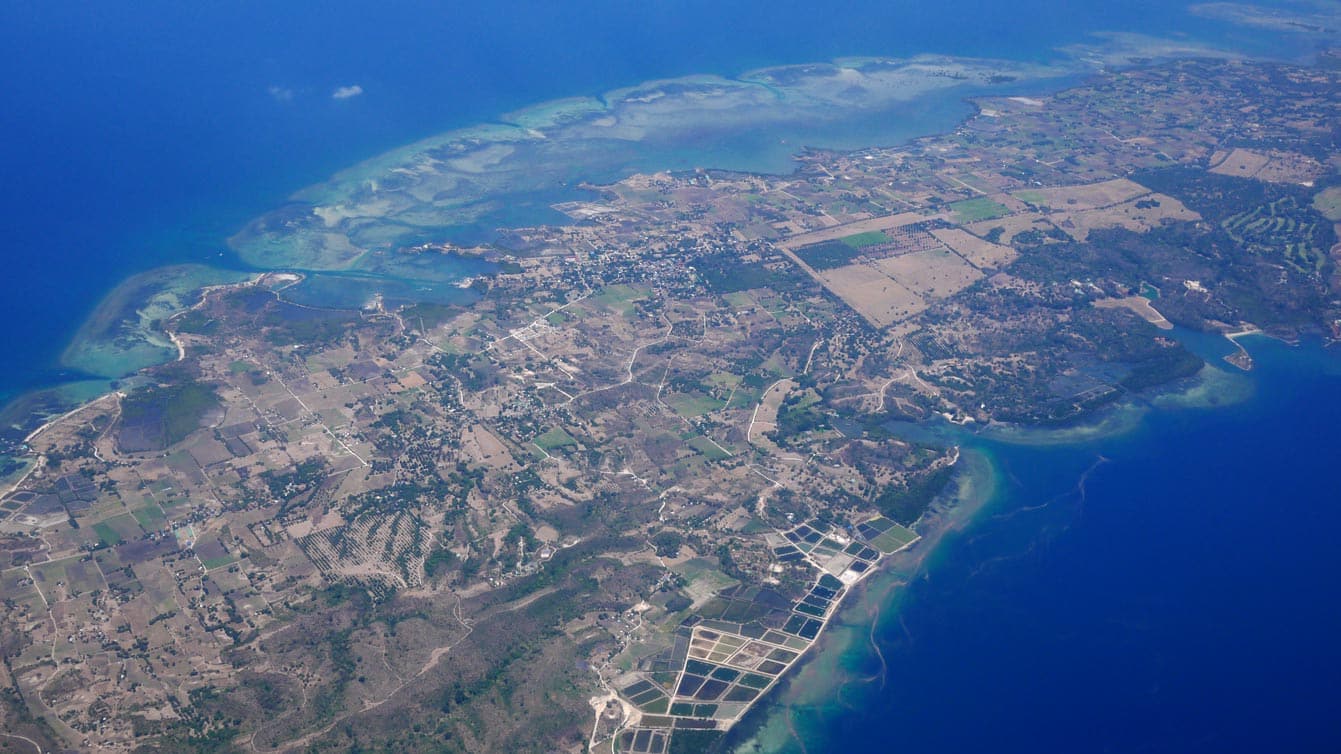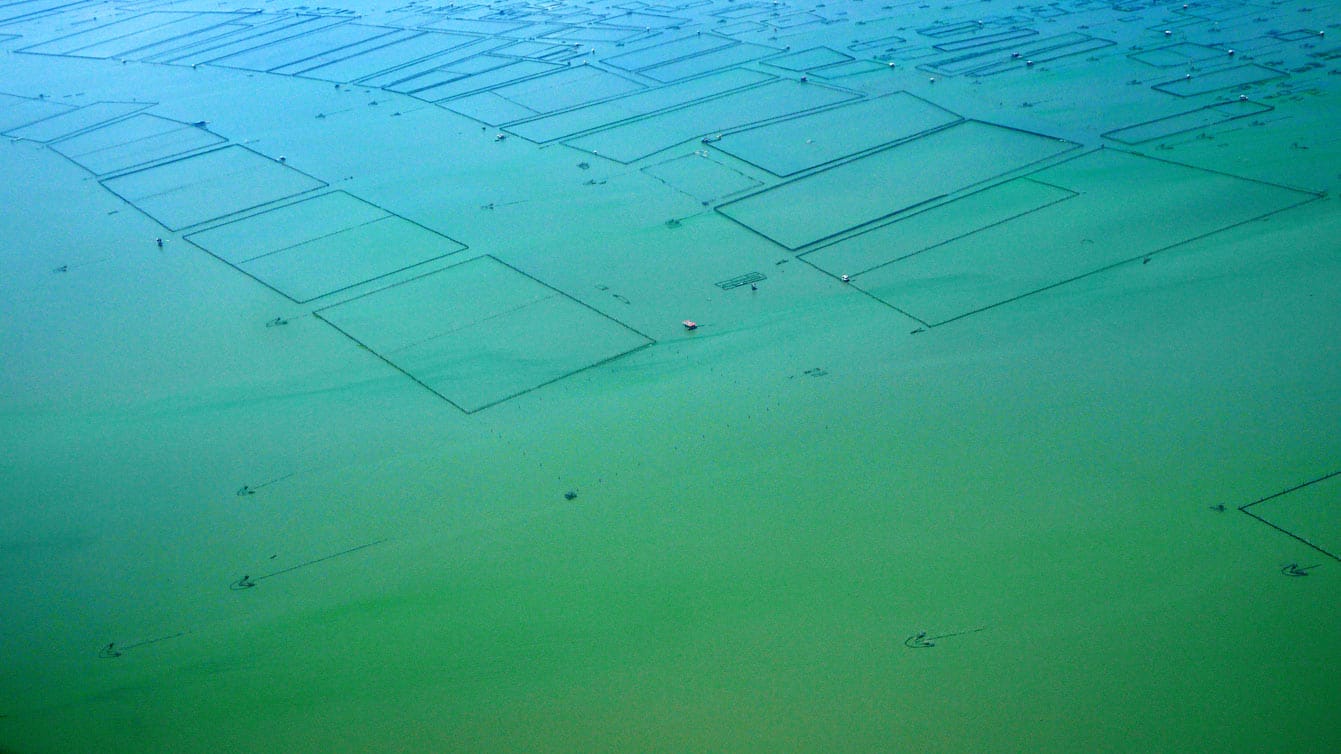 We leave
Manila
…

One of the
most beautiful bays
in the world:
the archipelago
Bacuit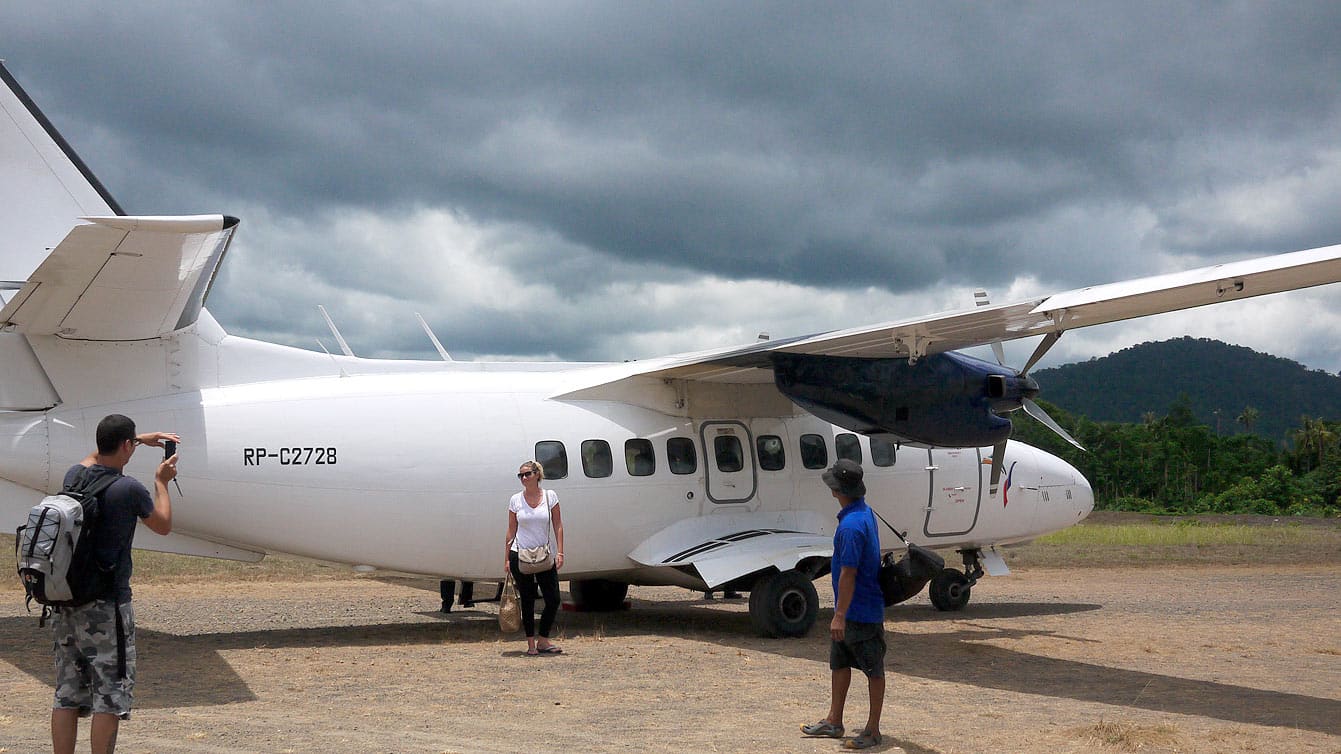 Little plane…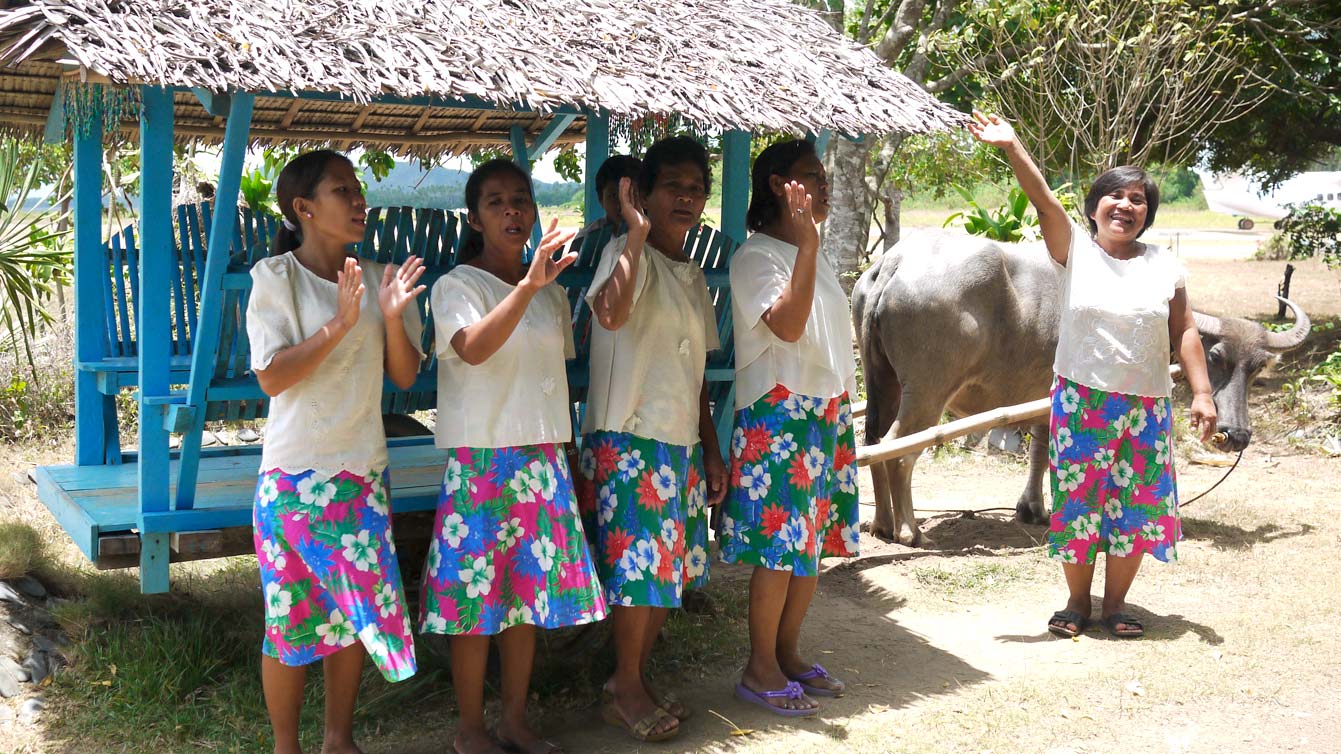 Welcome !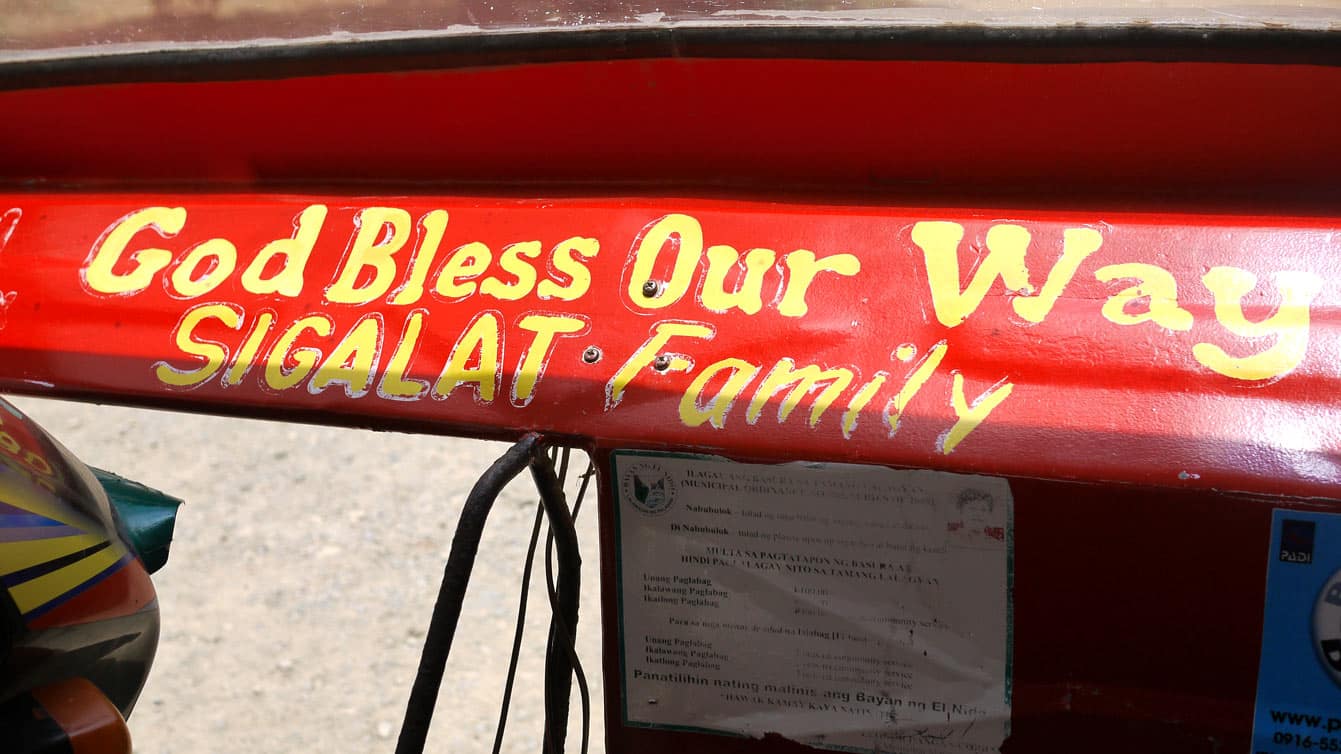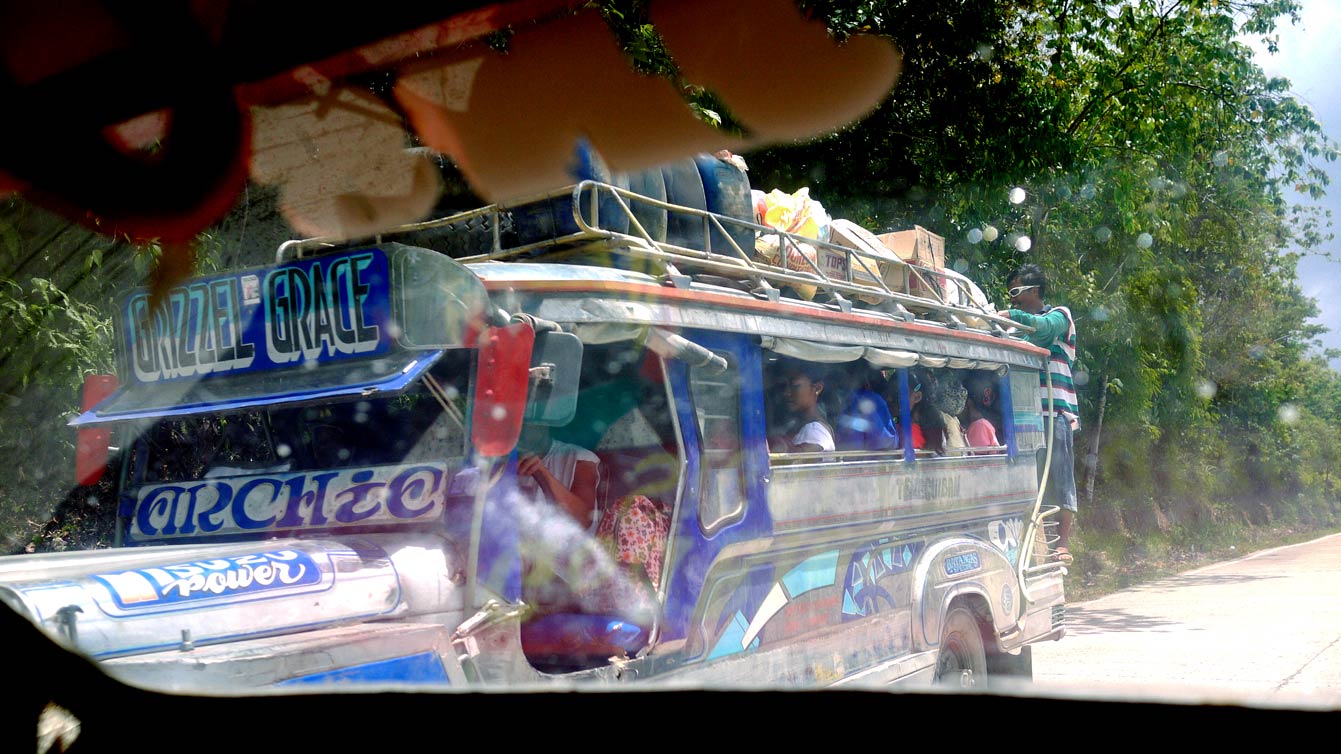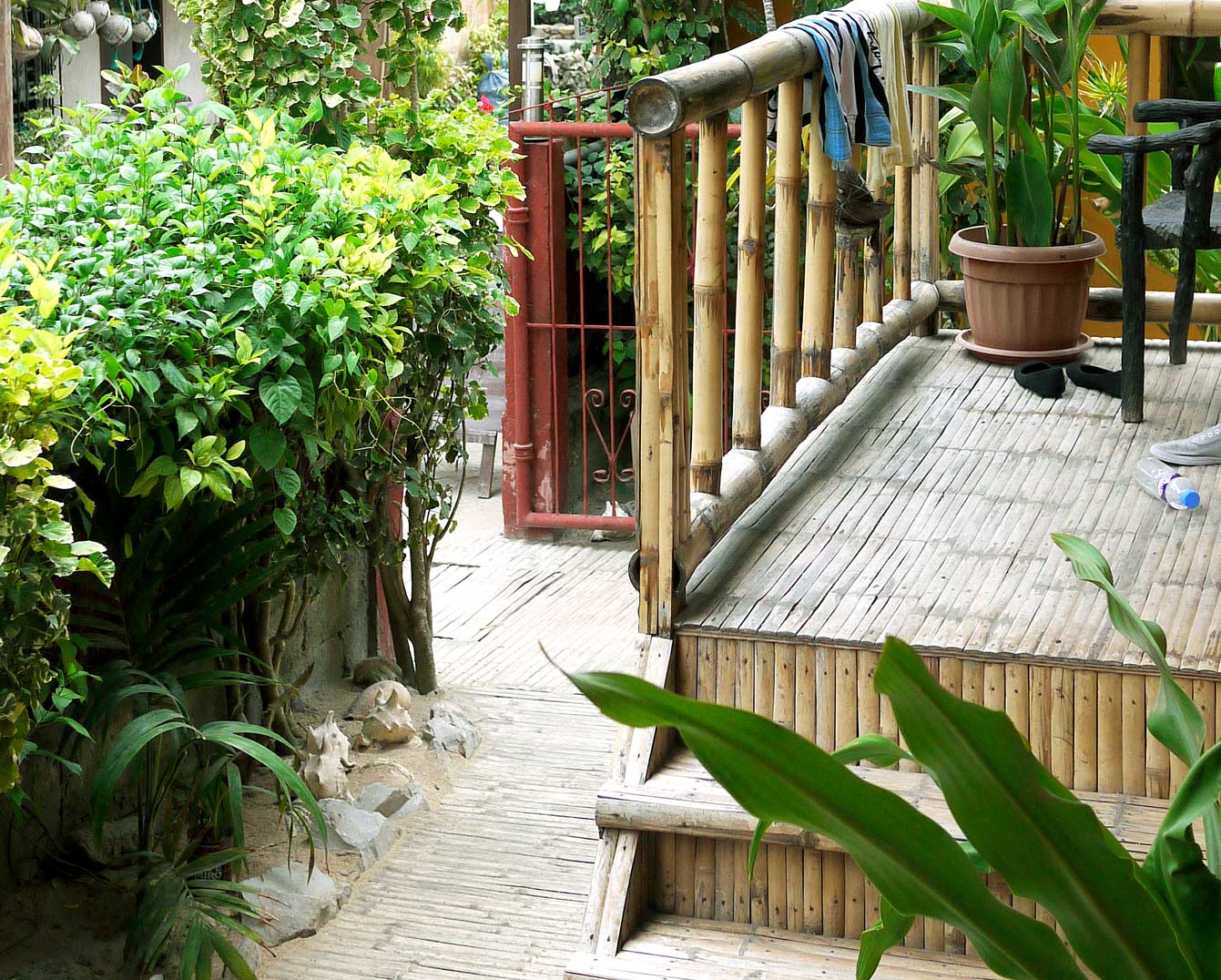 First guest house…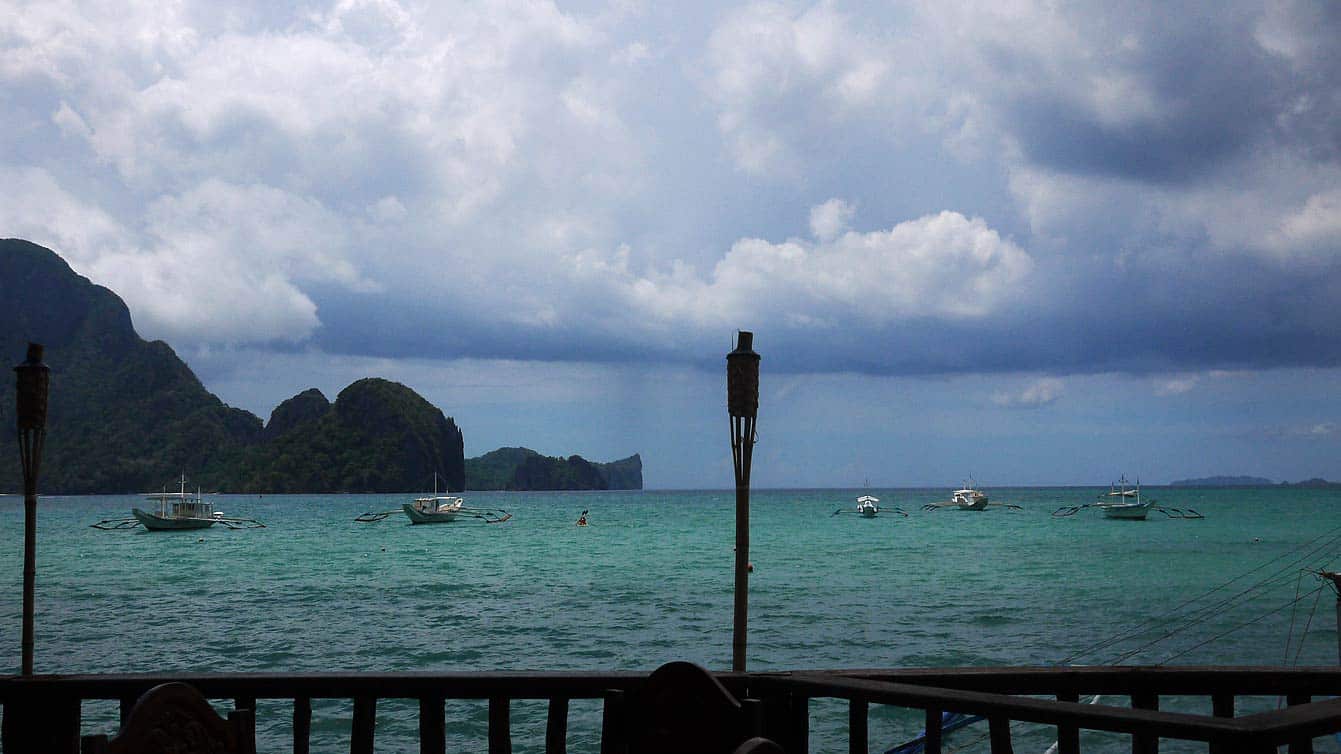 First drink…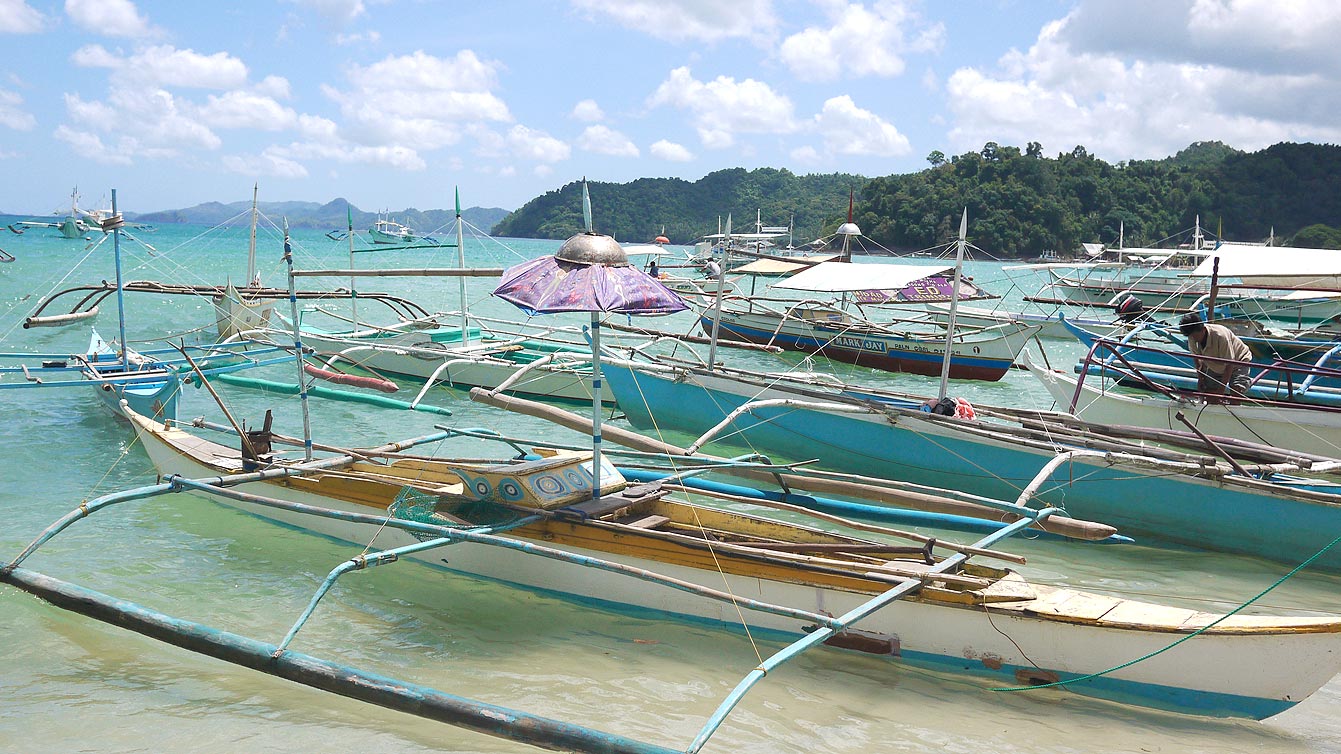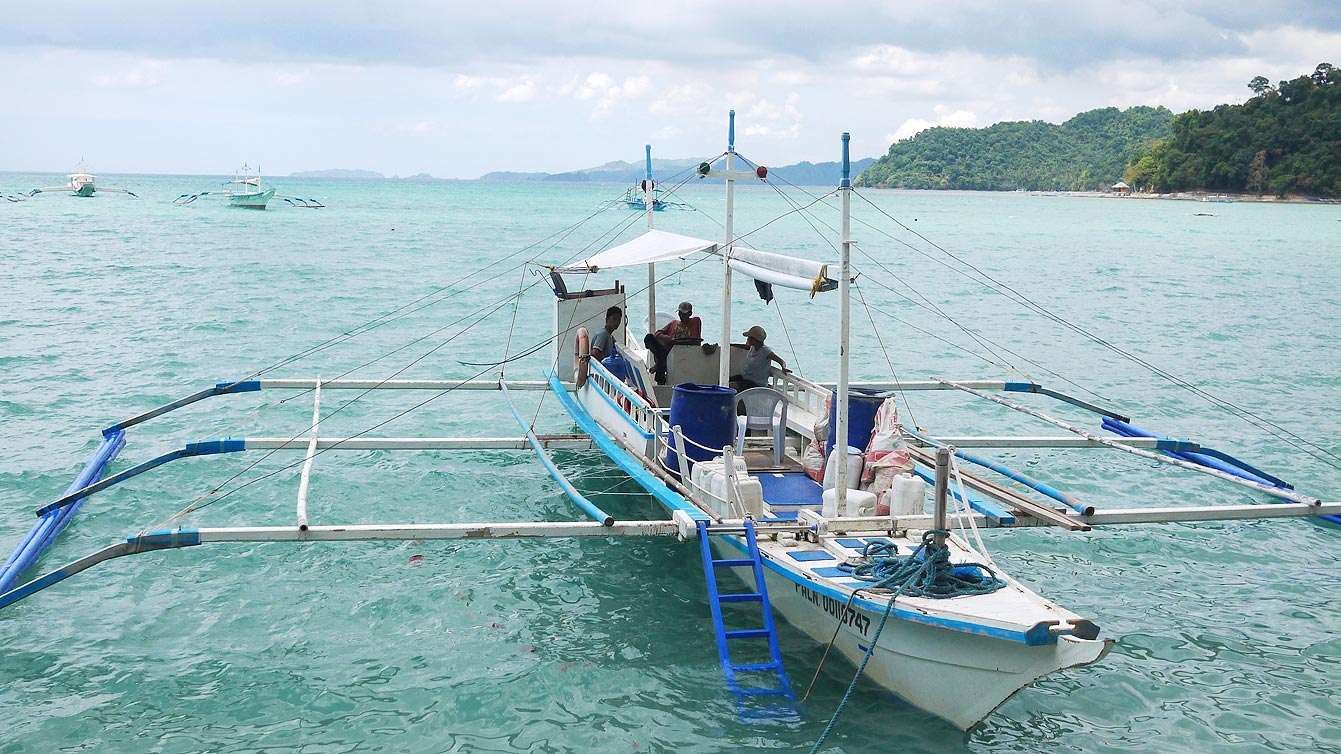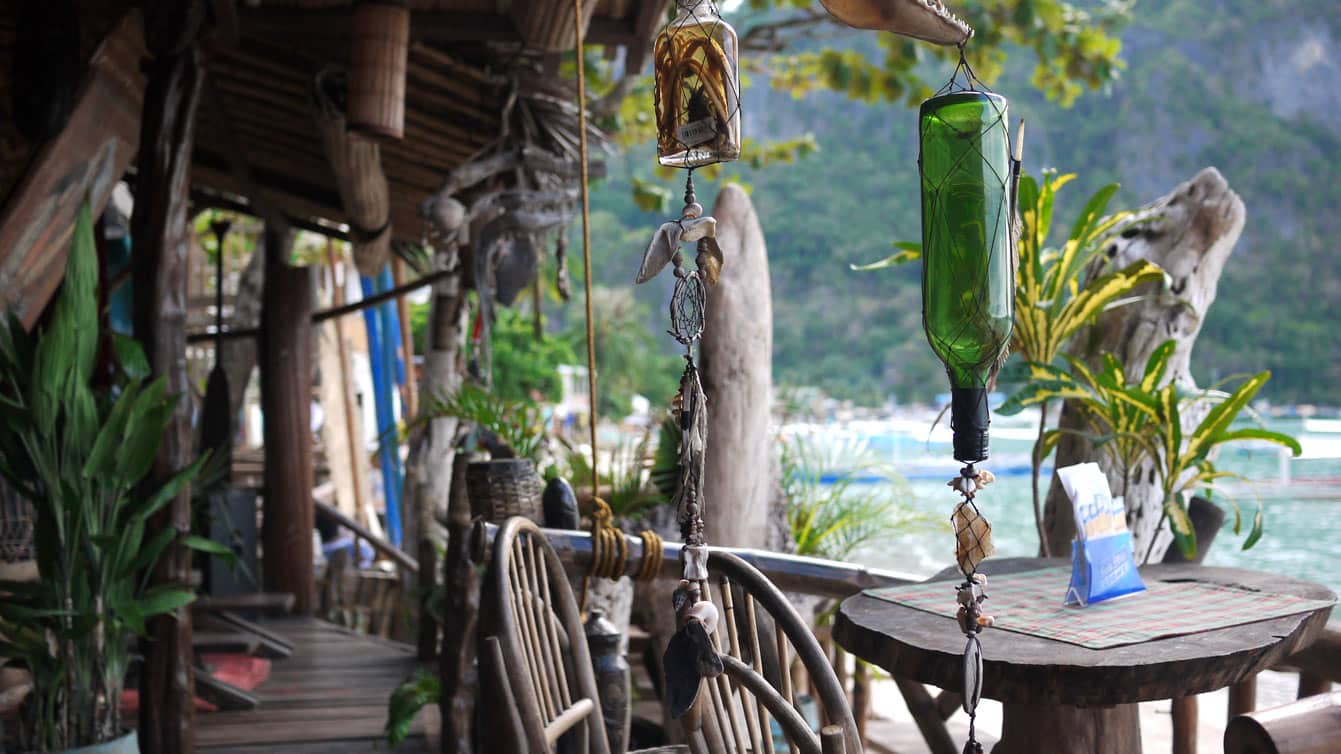 Second

guest house

overlooking

the sea …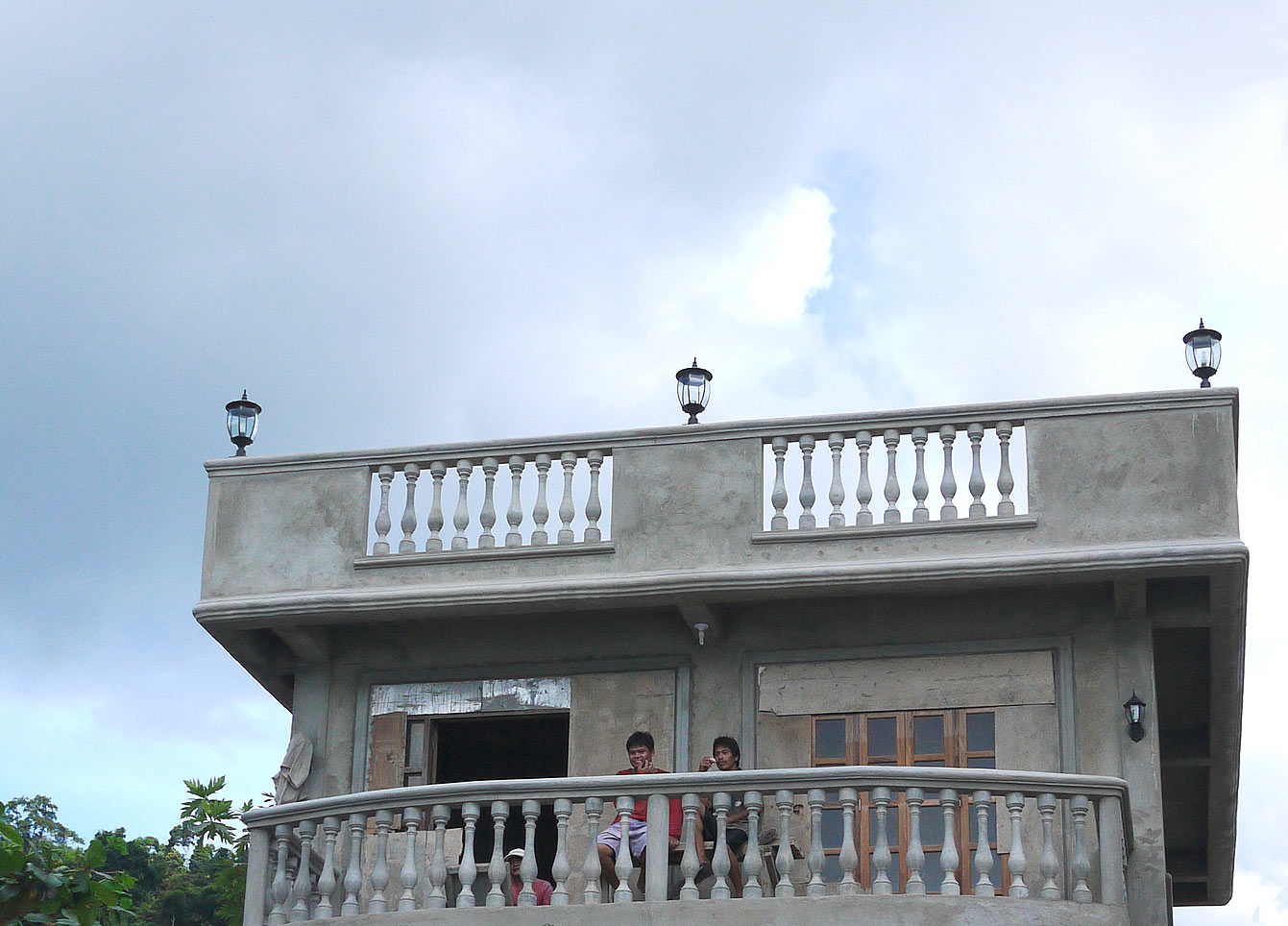 In construction…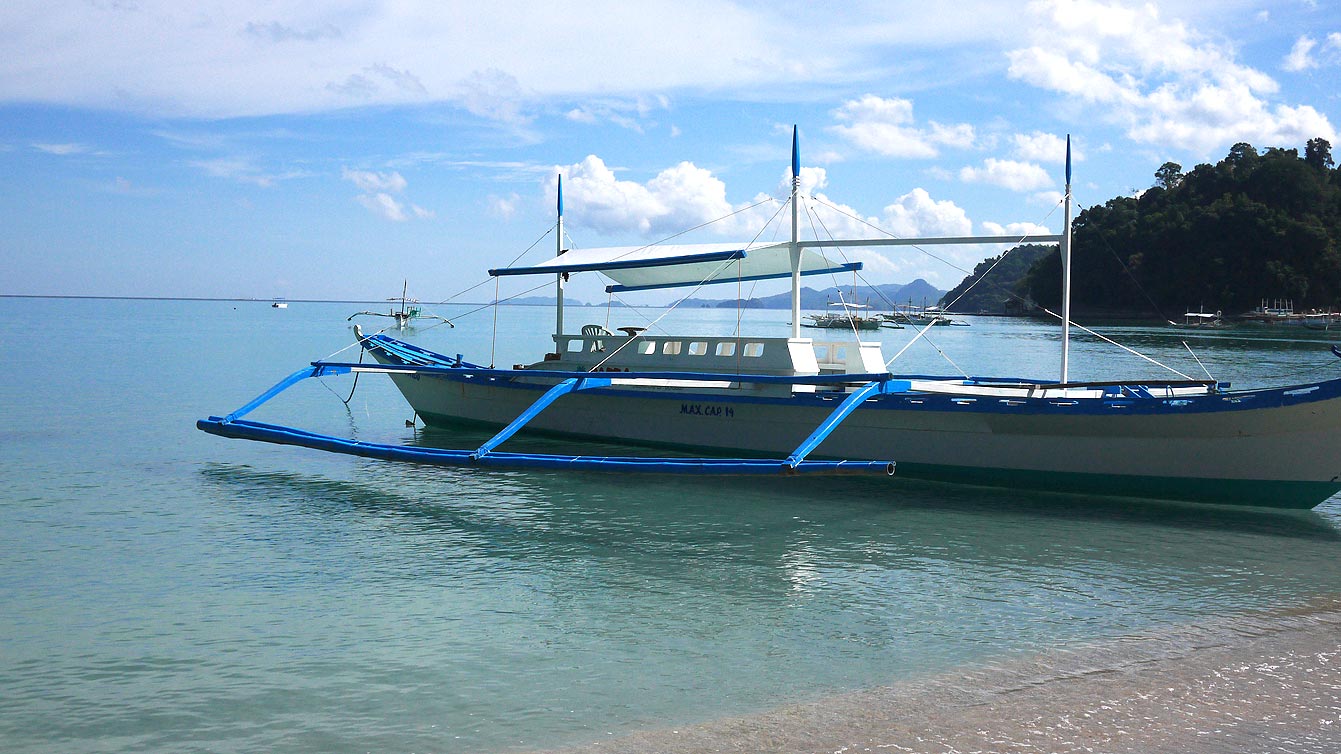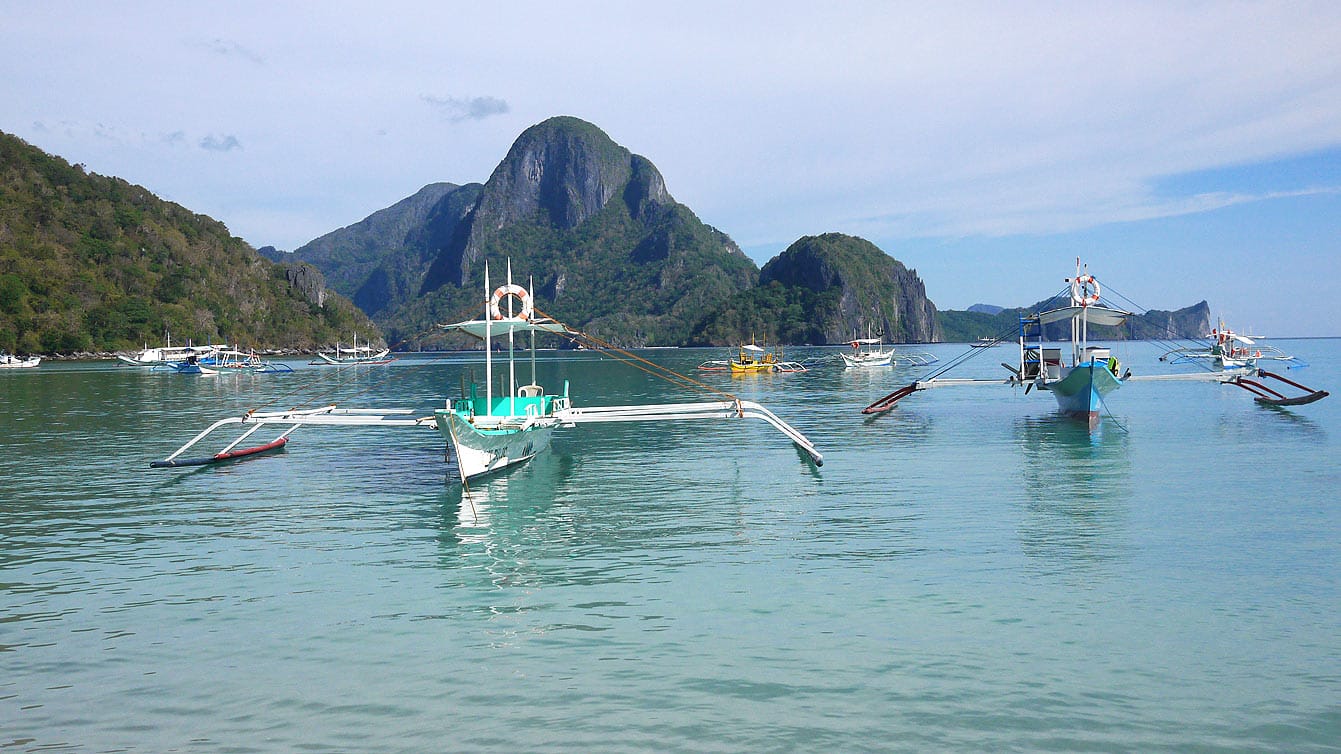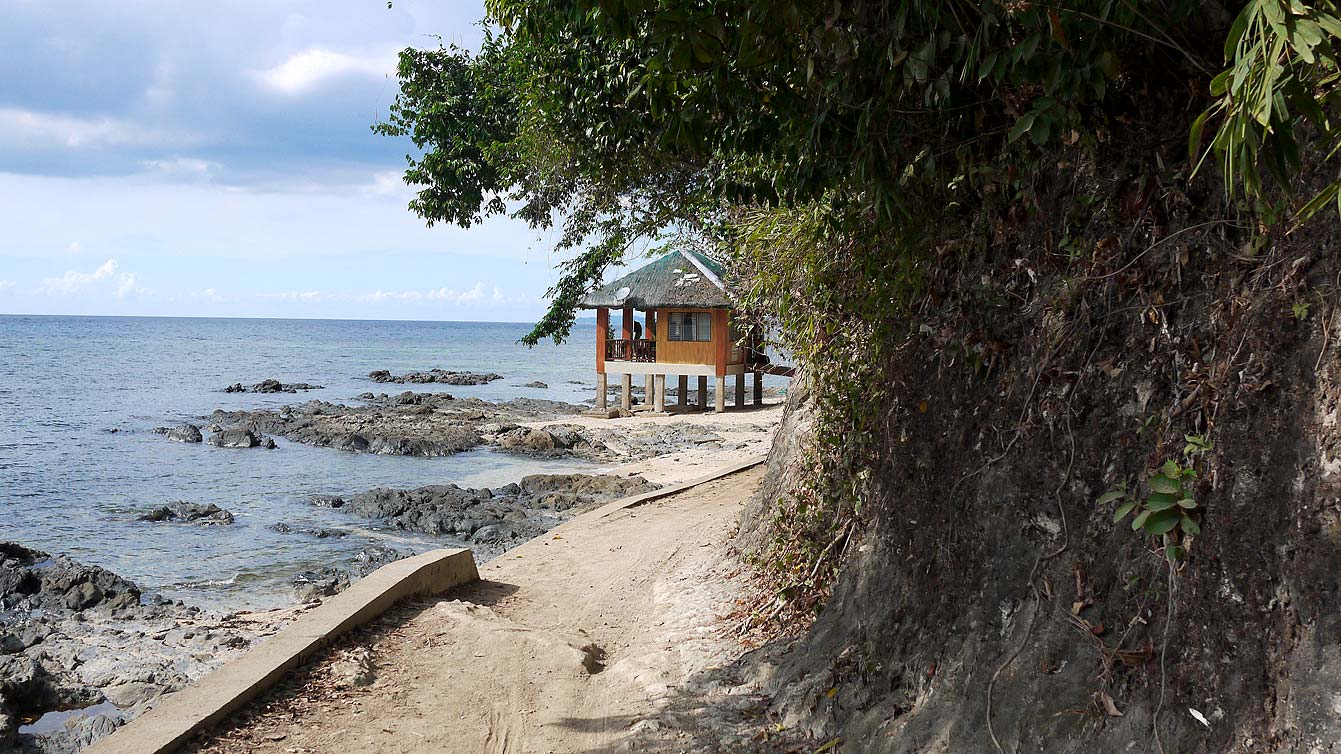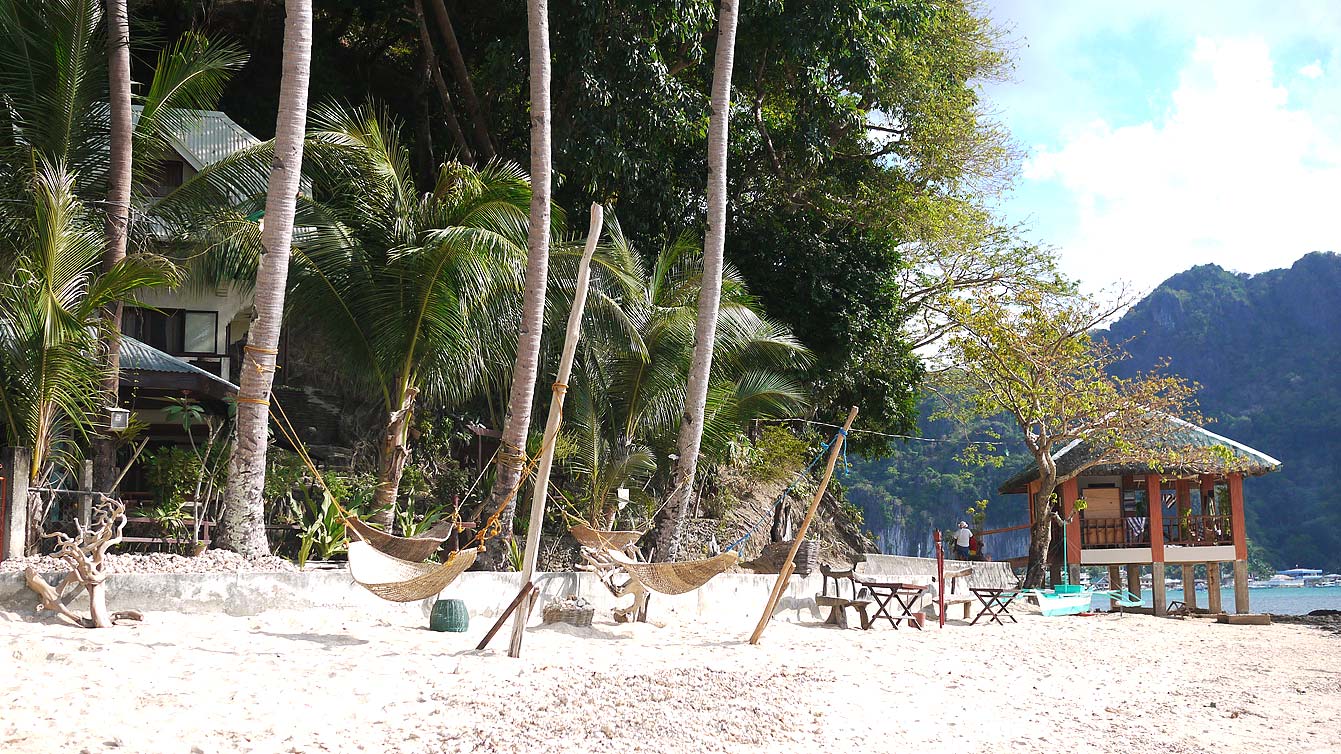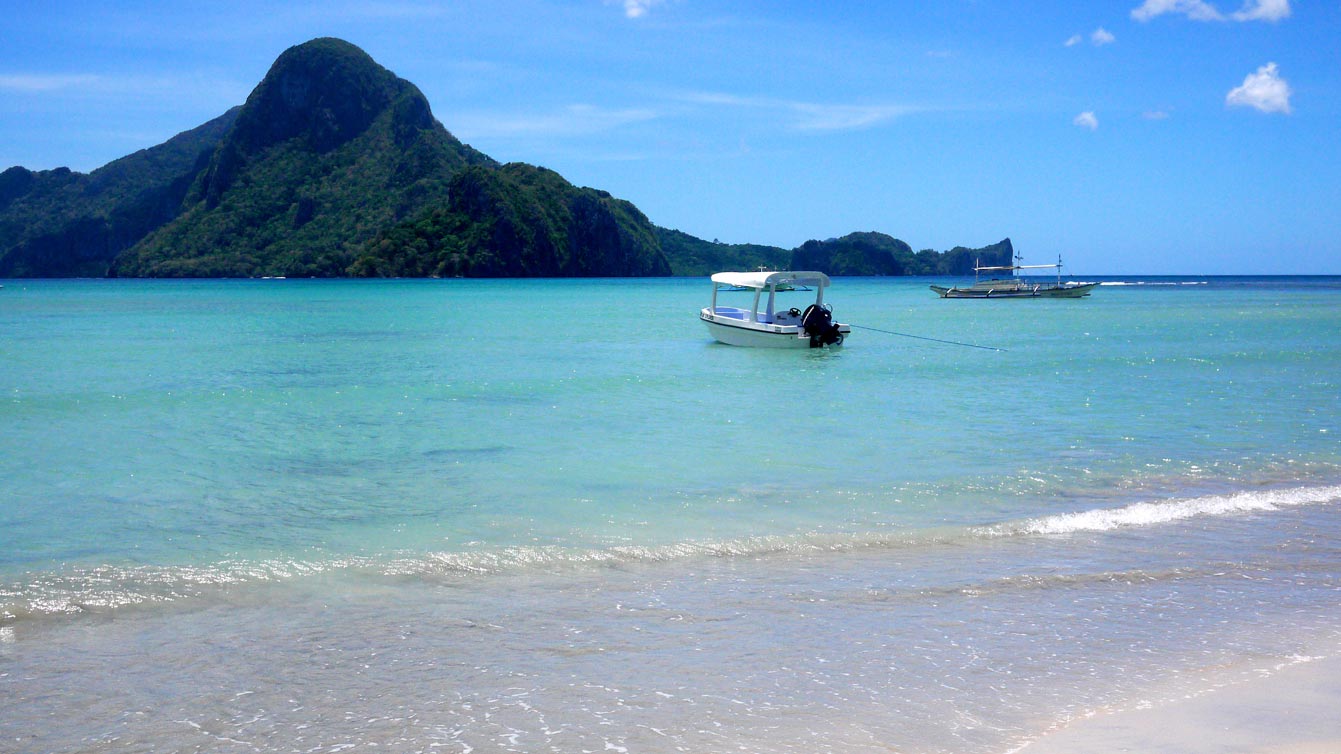 ○ El Nido, the city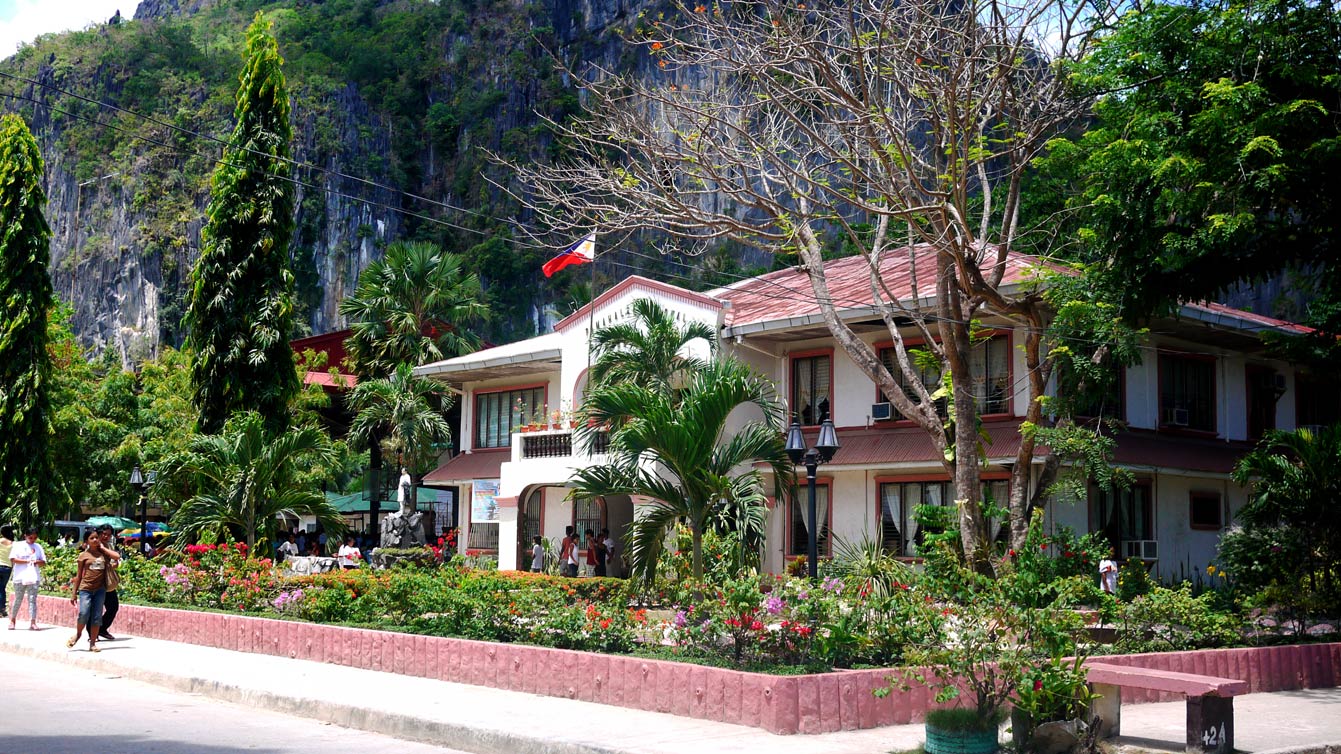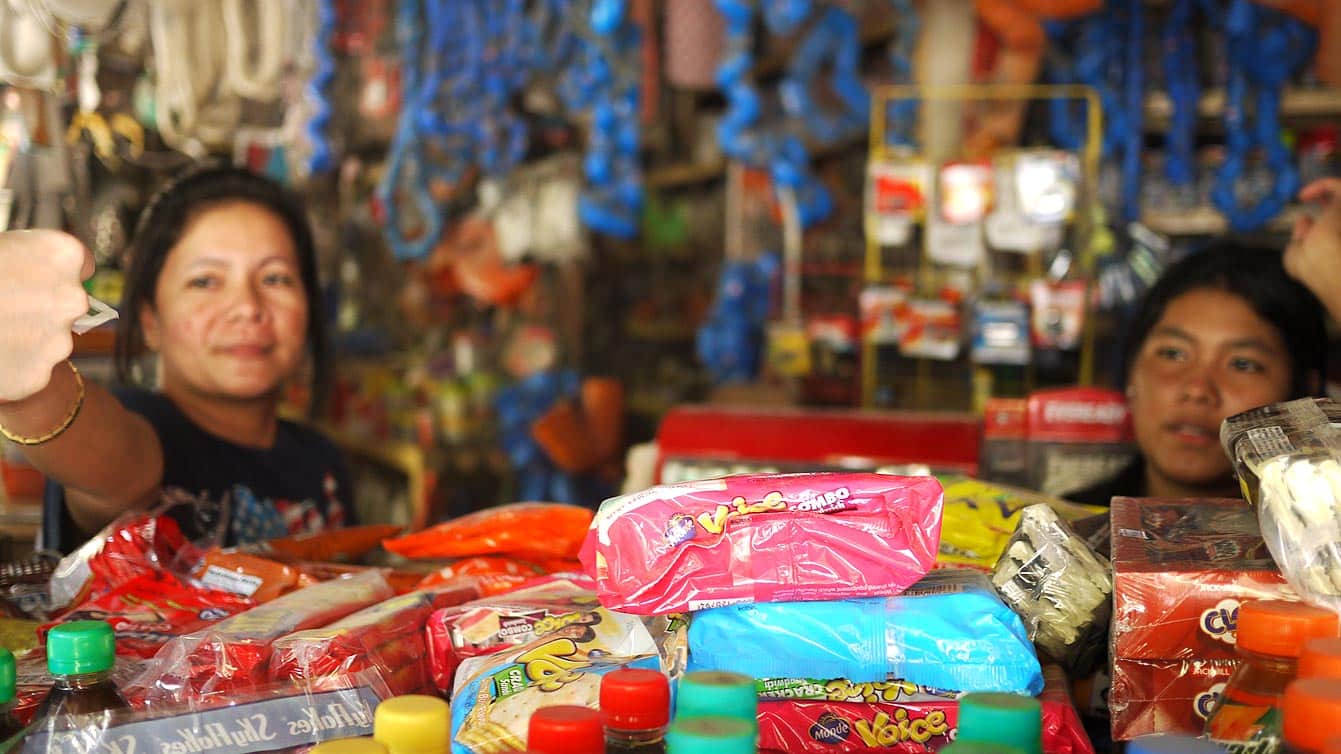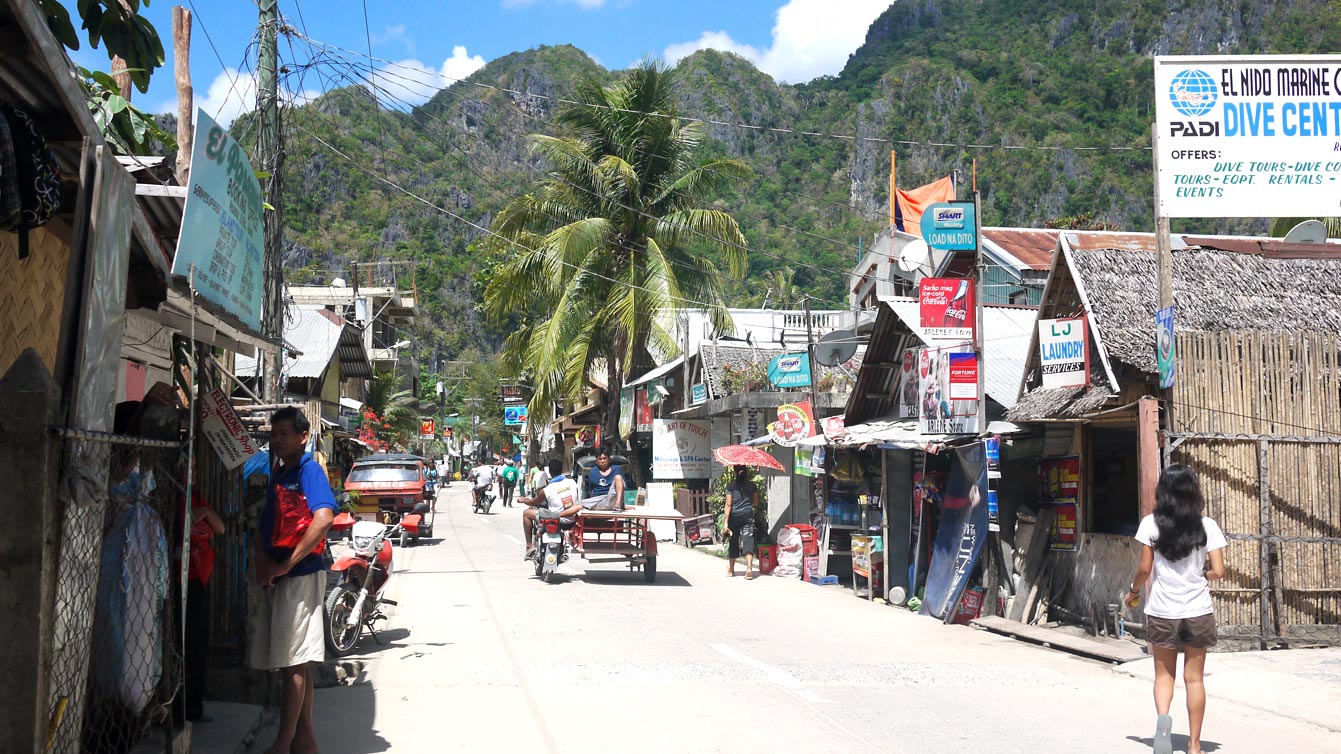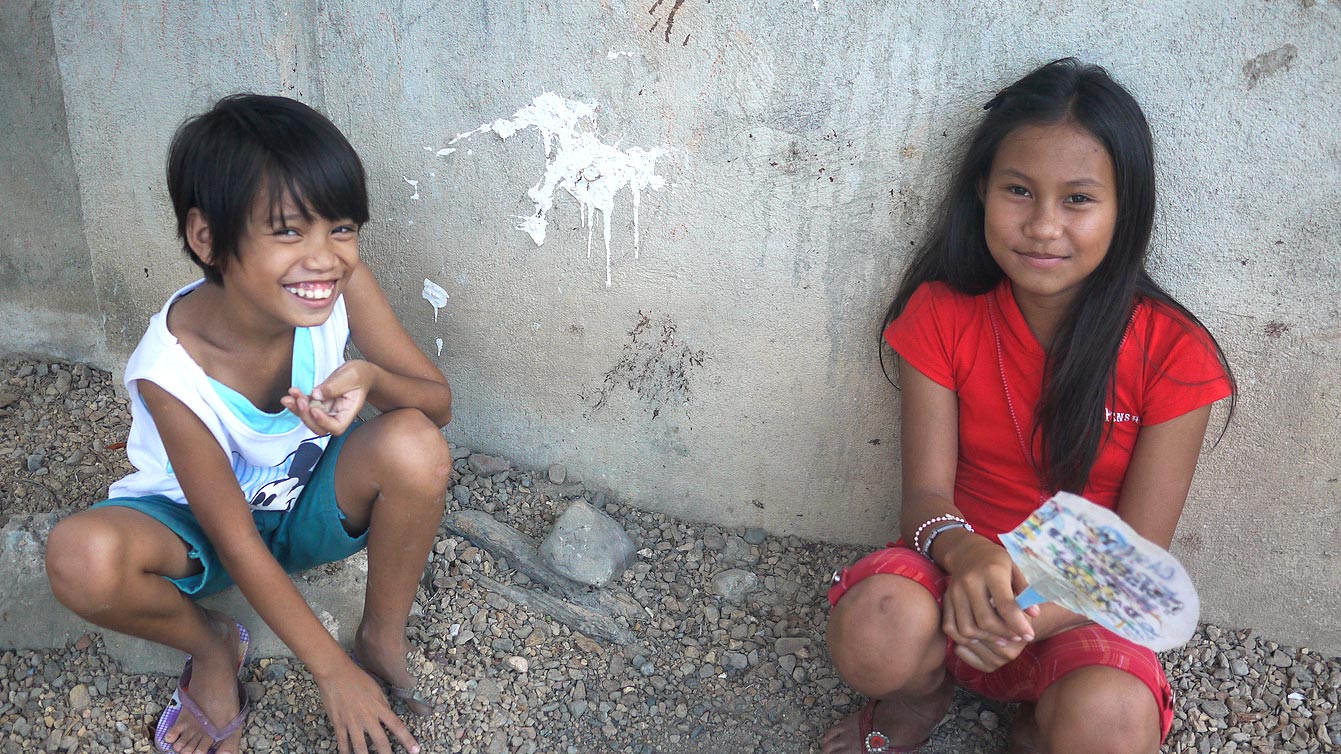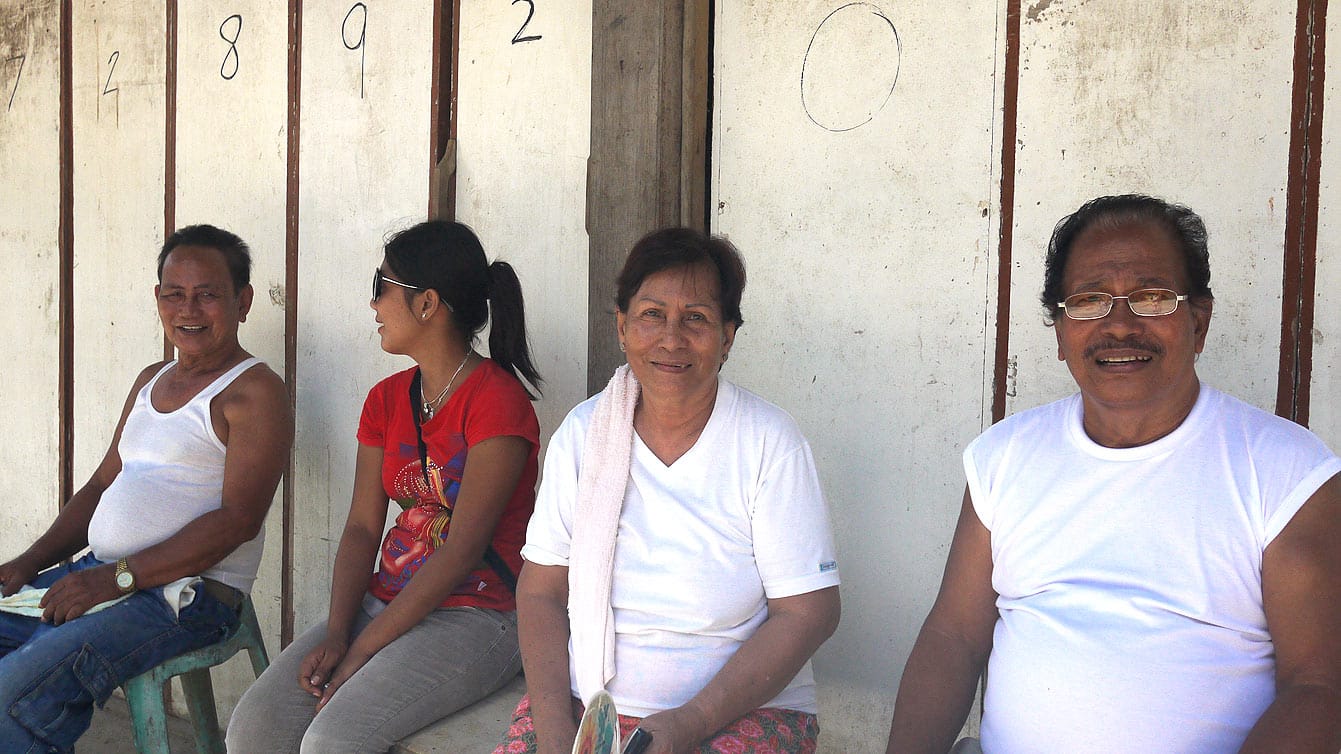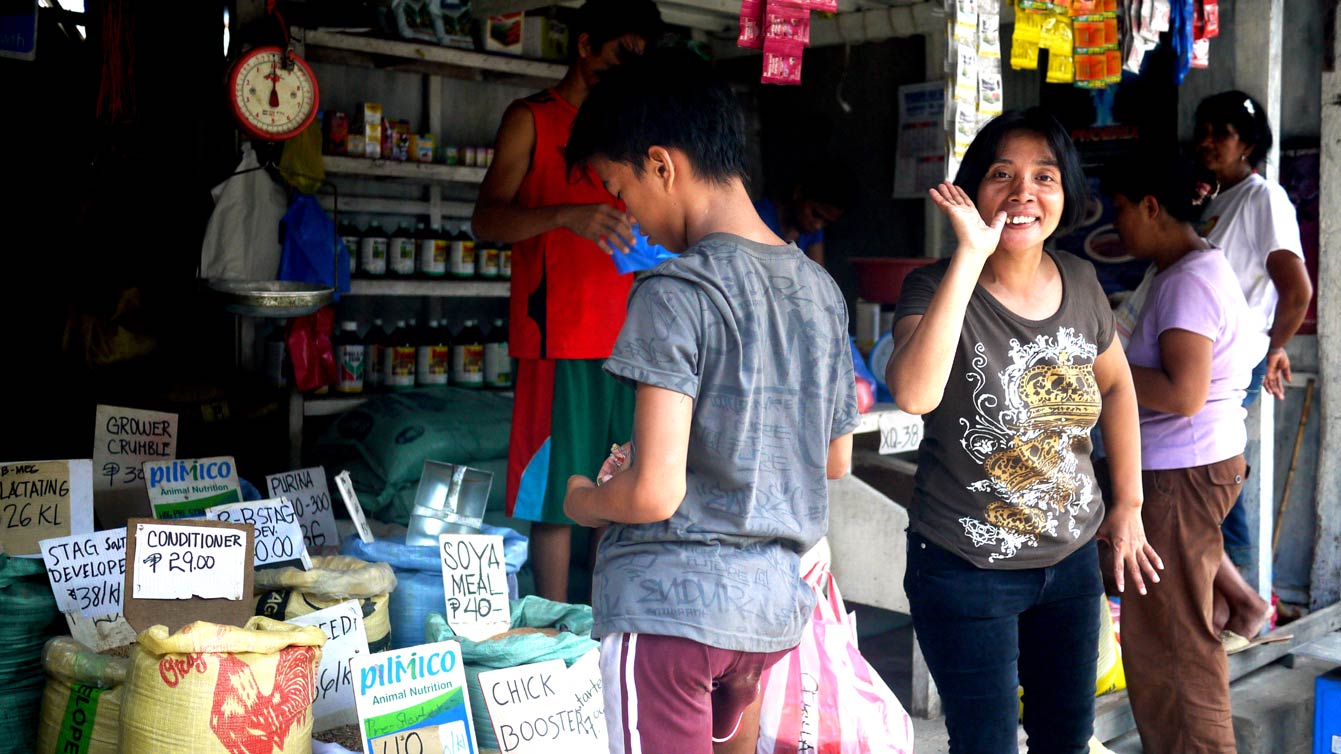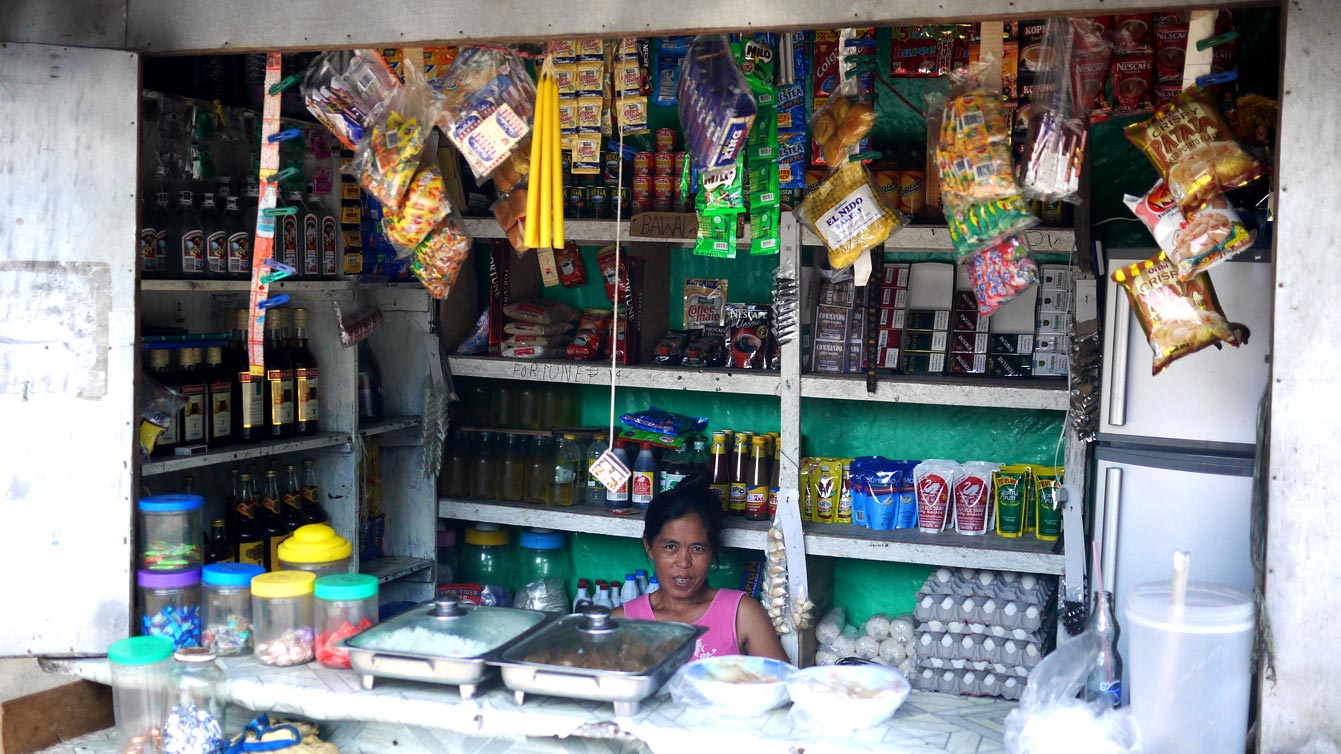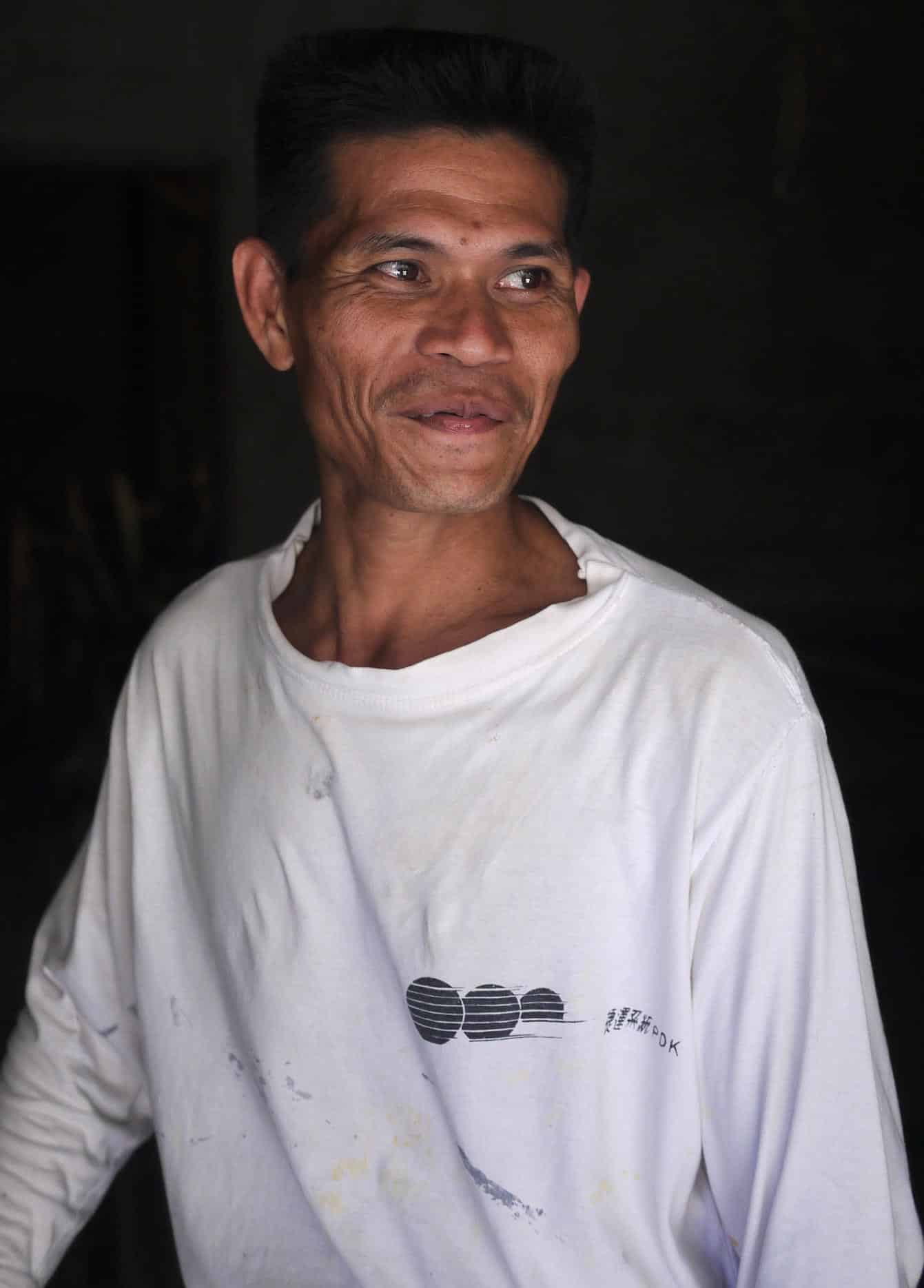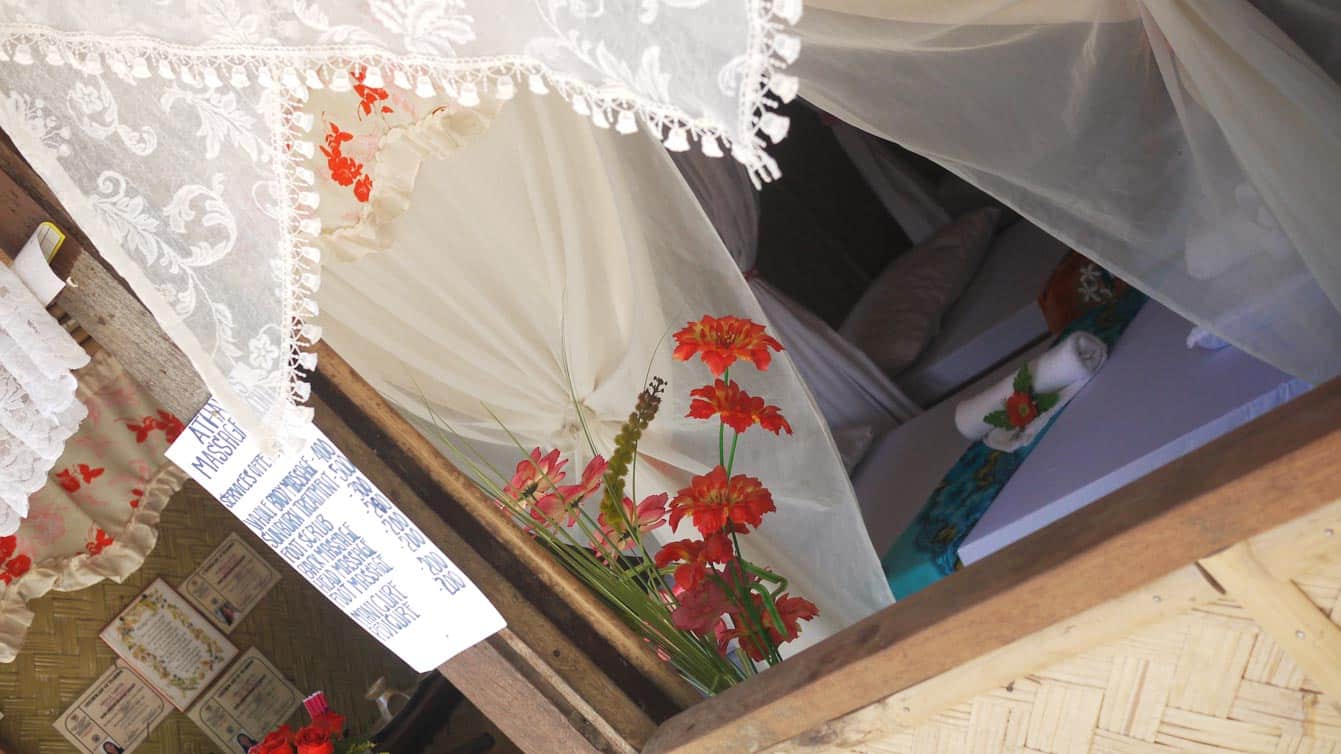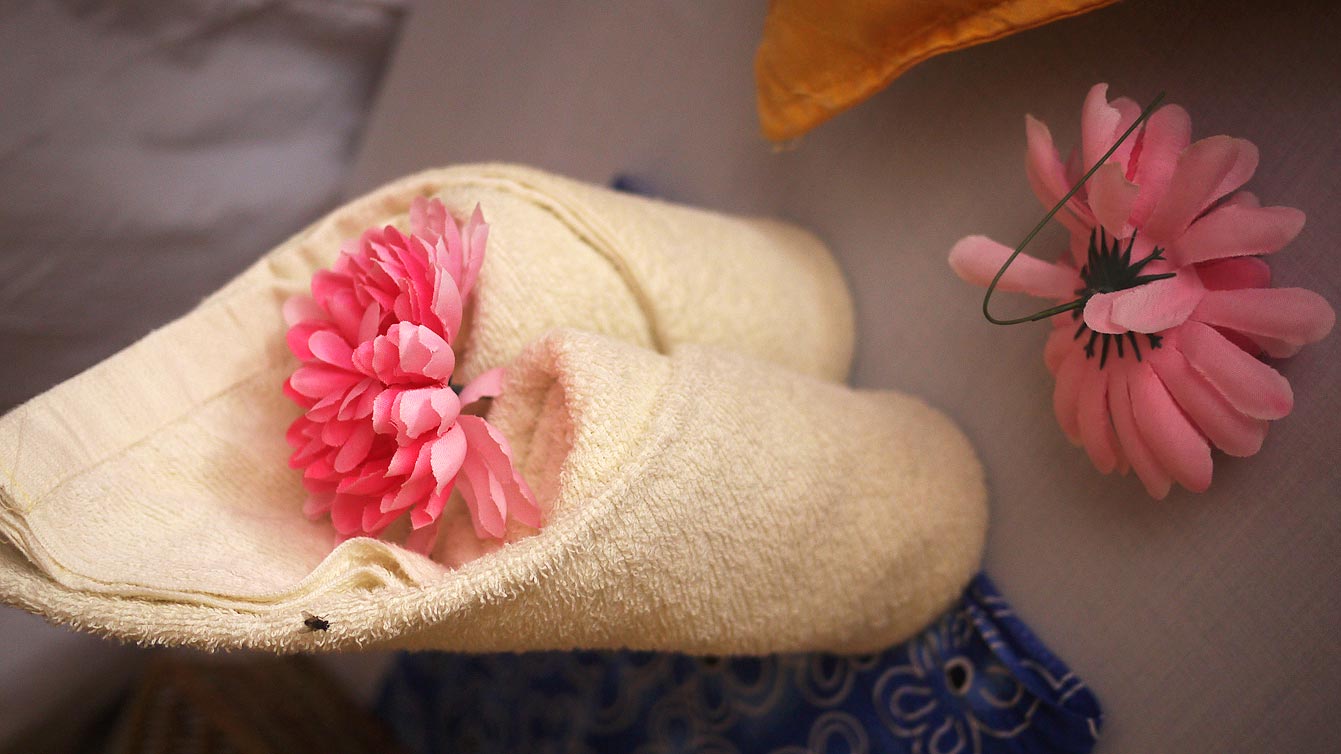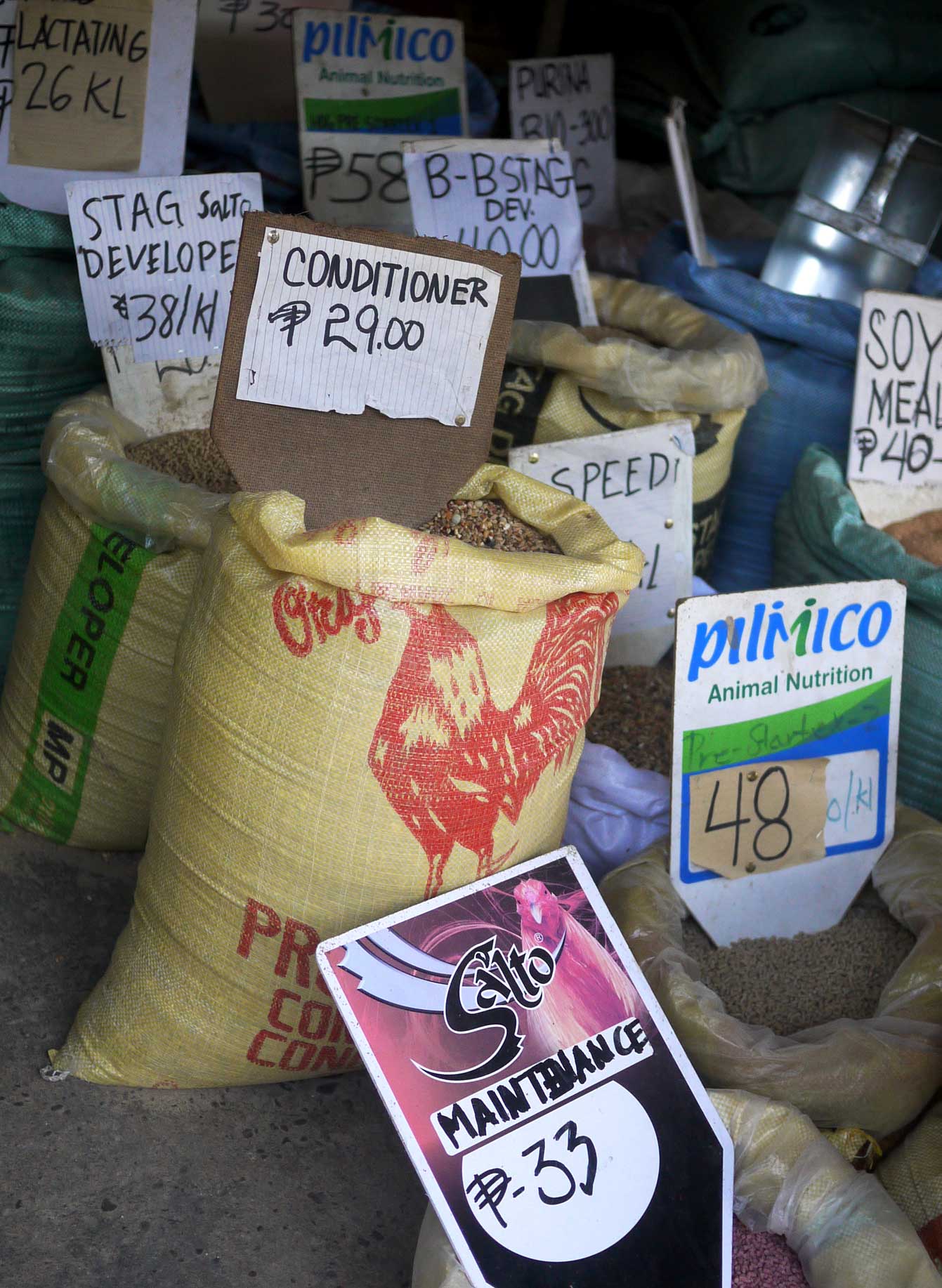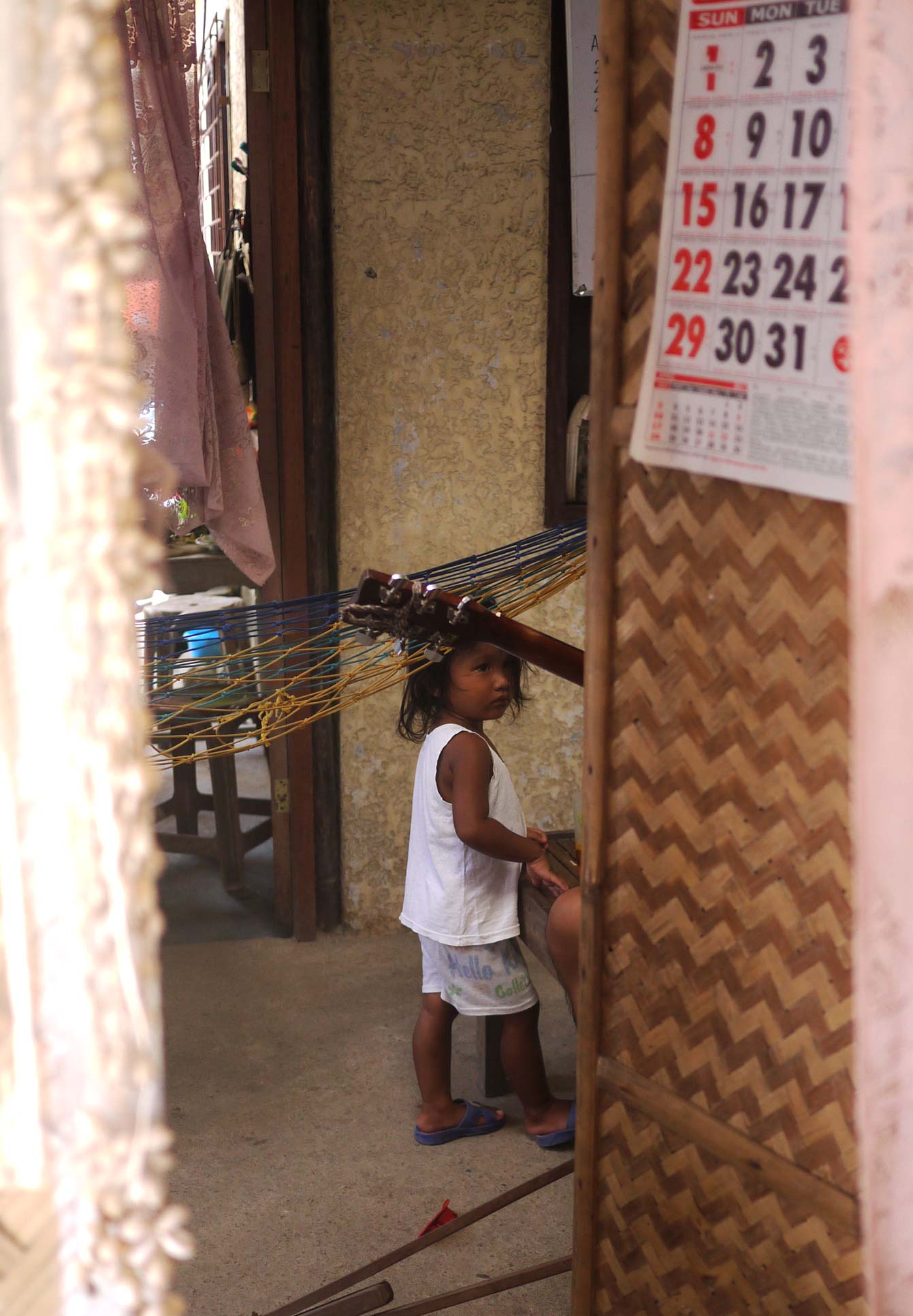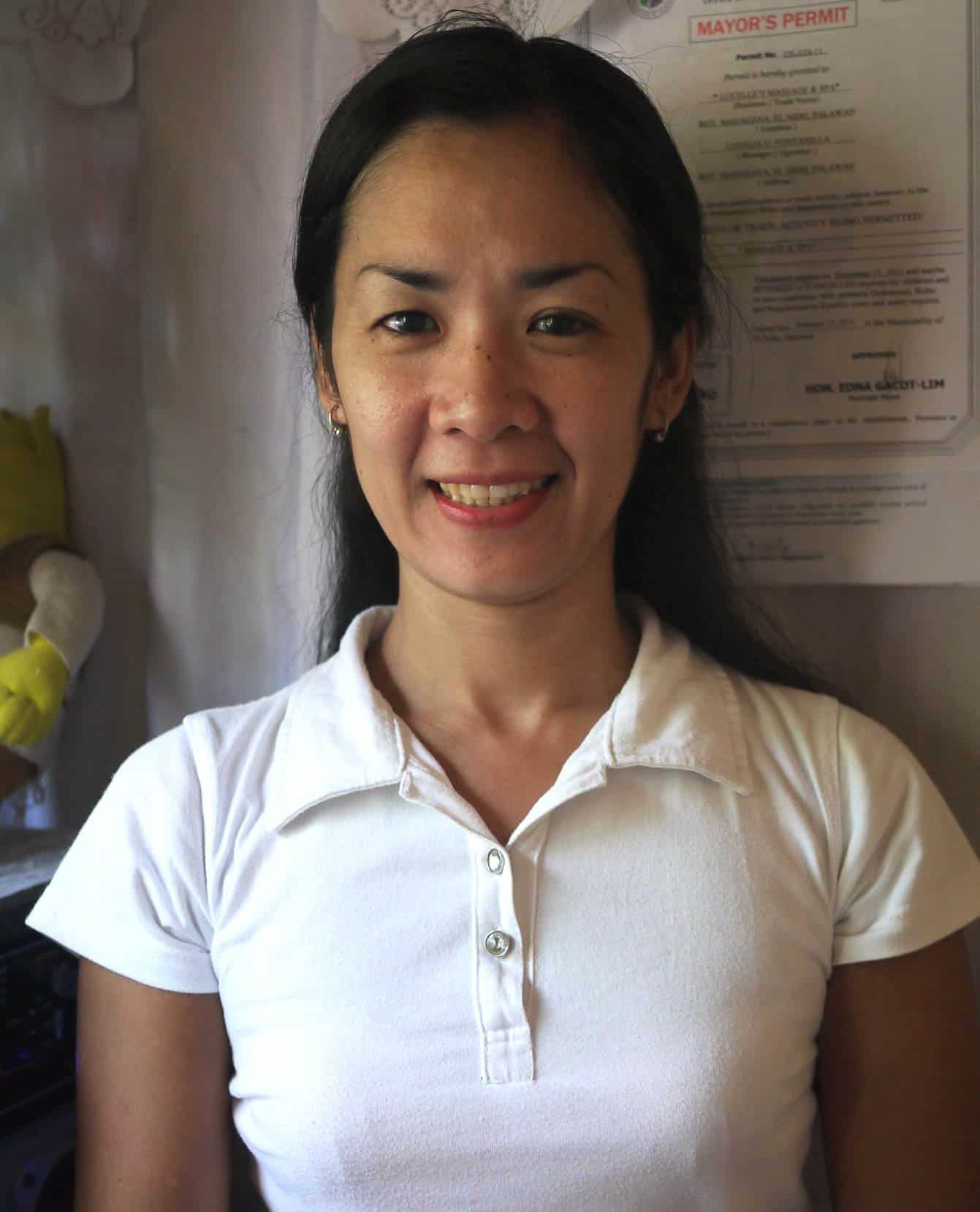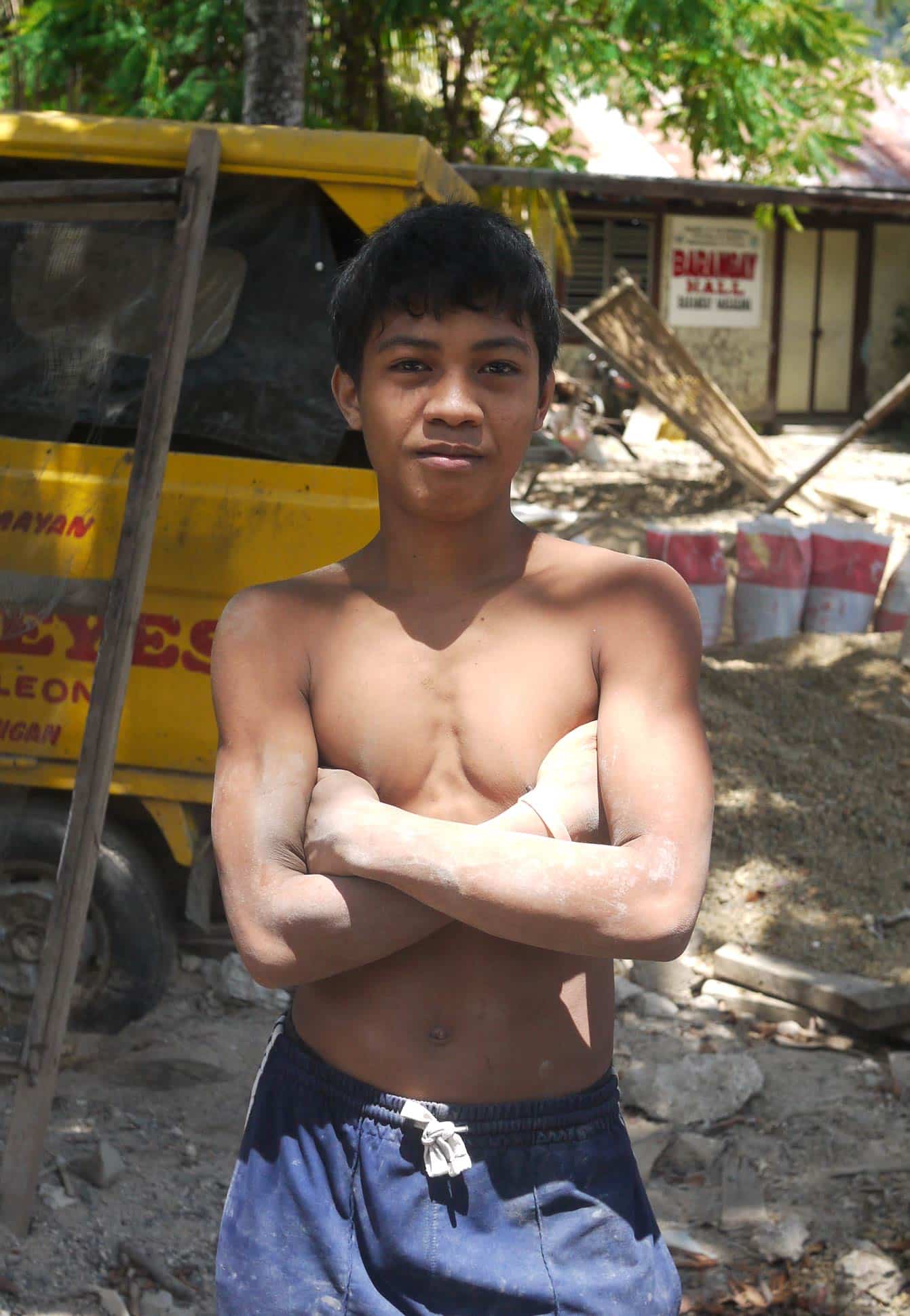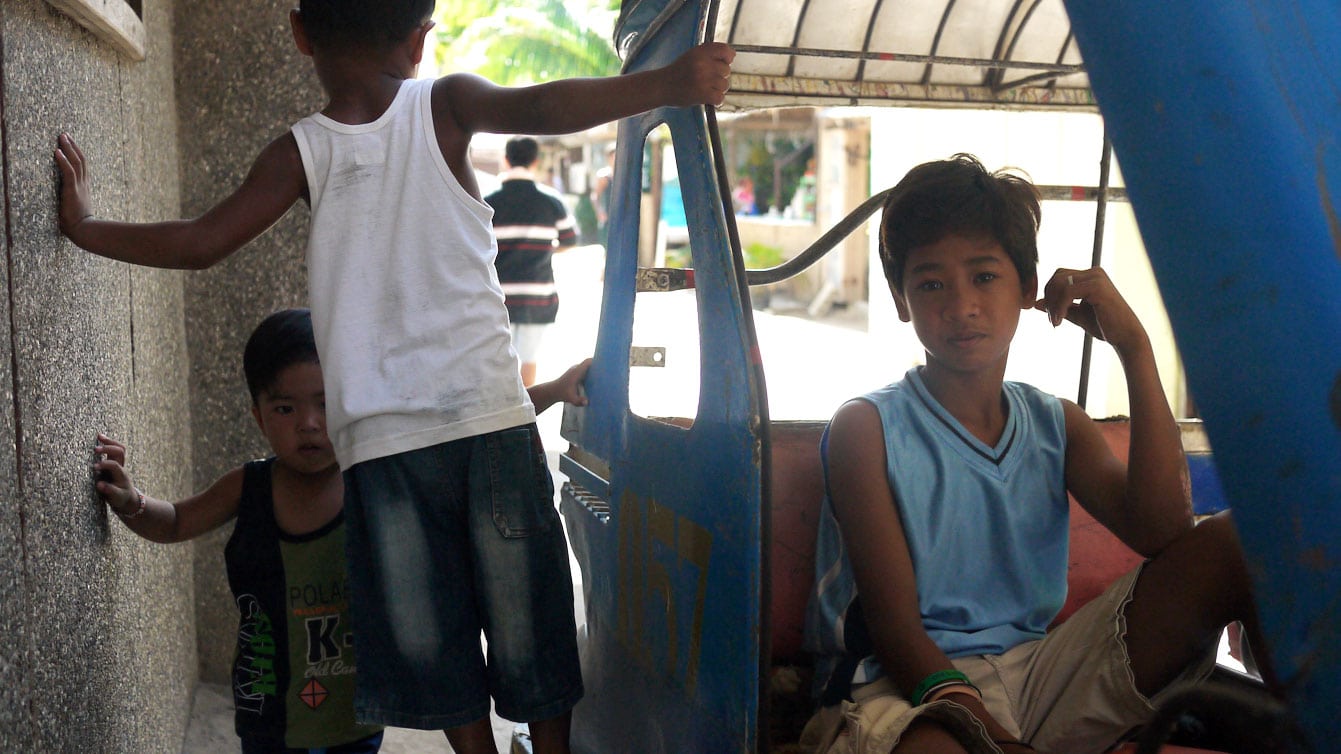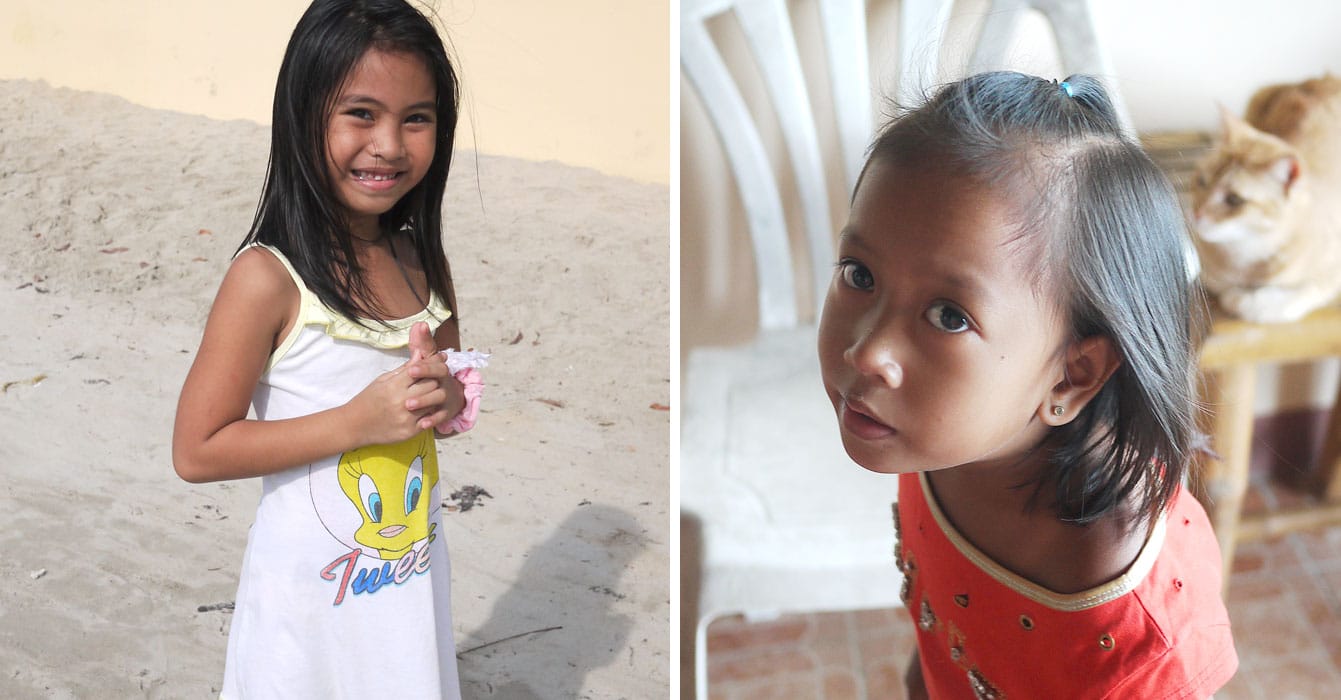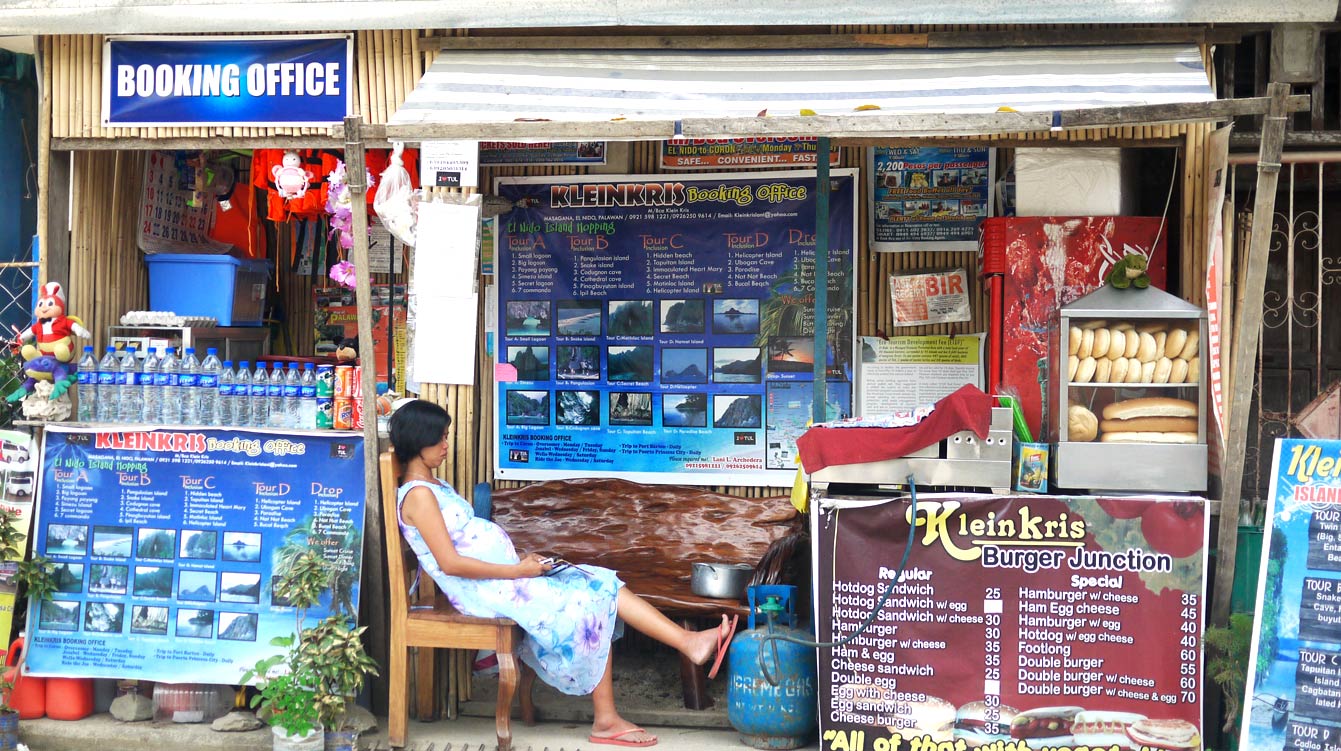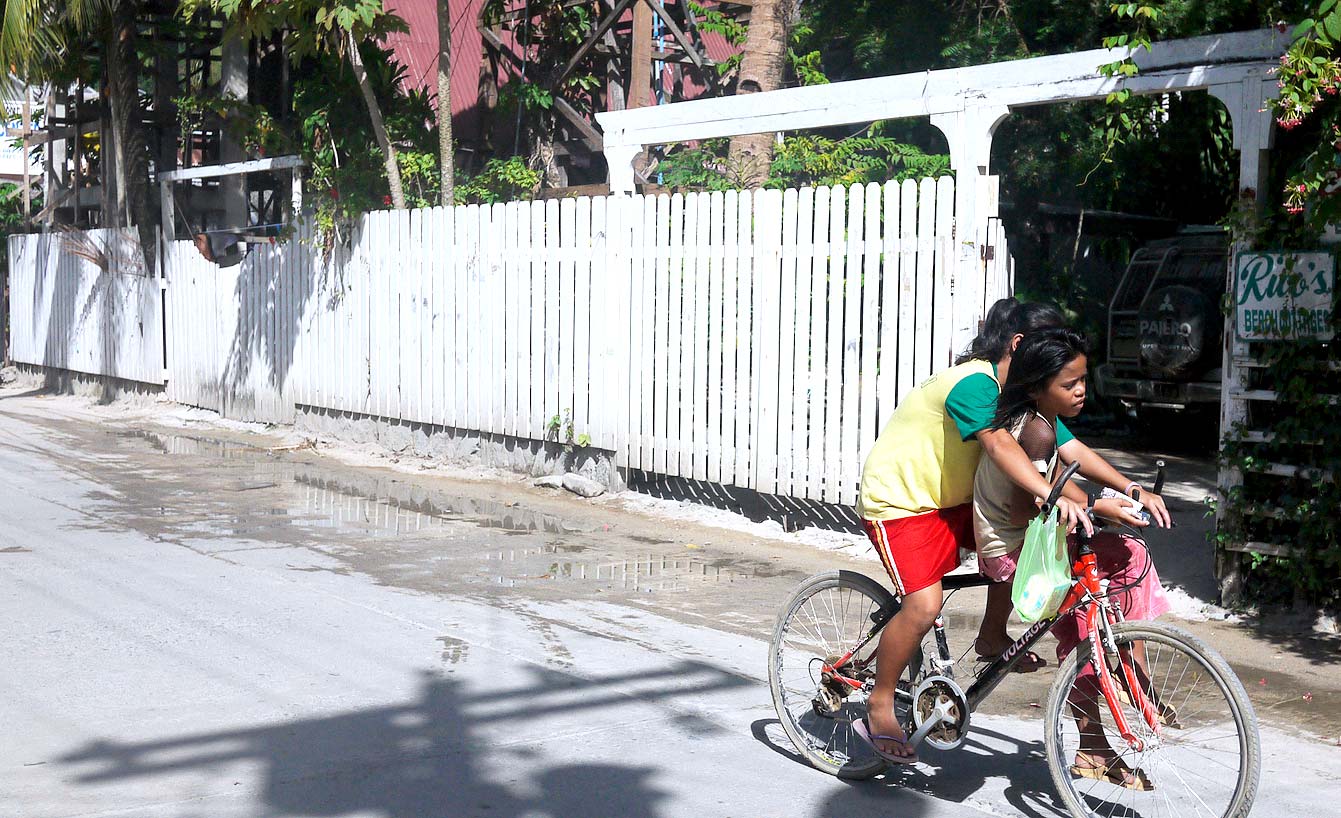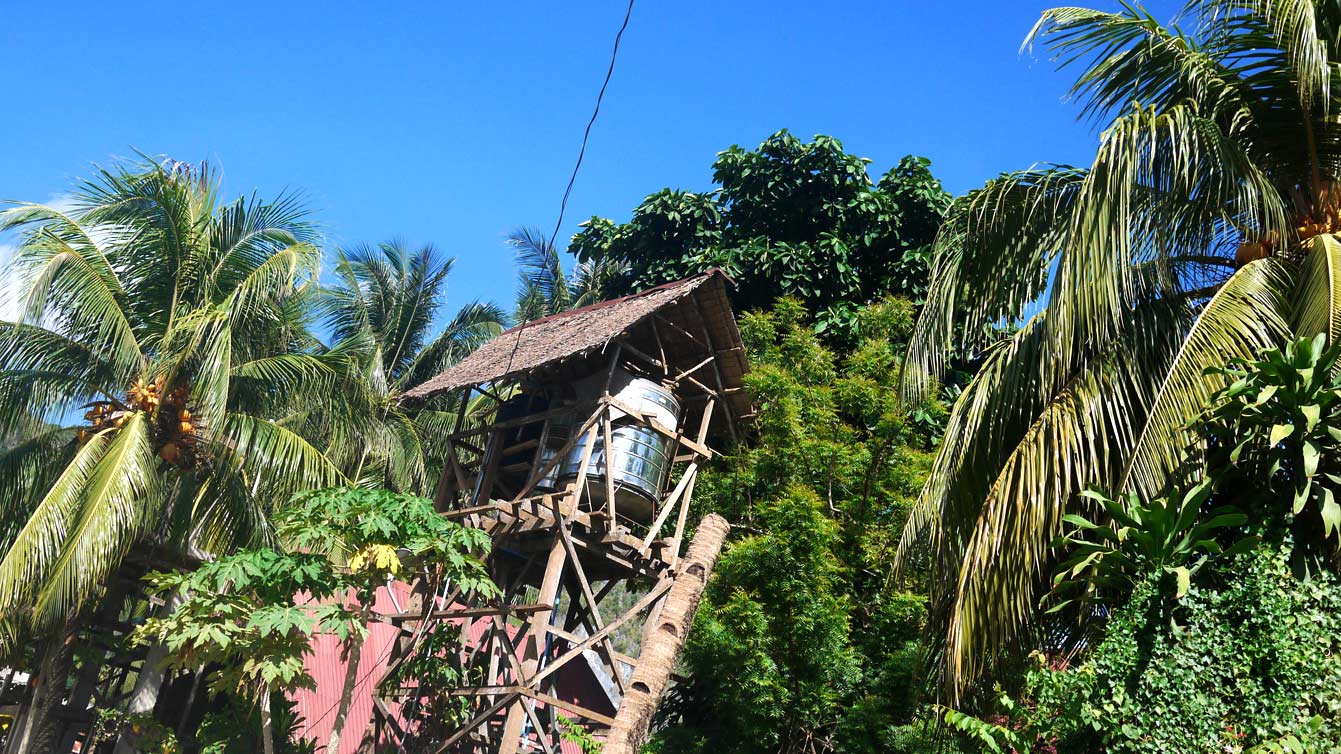 ○

The beach

next door

…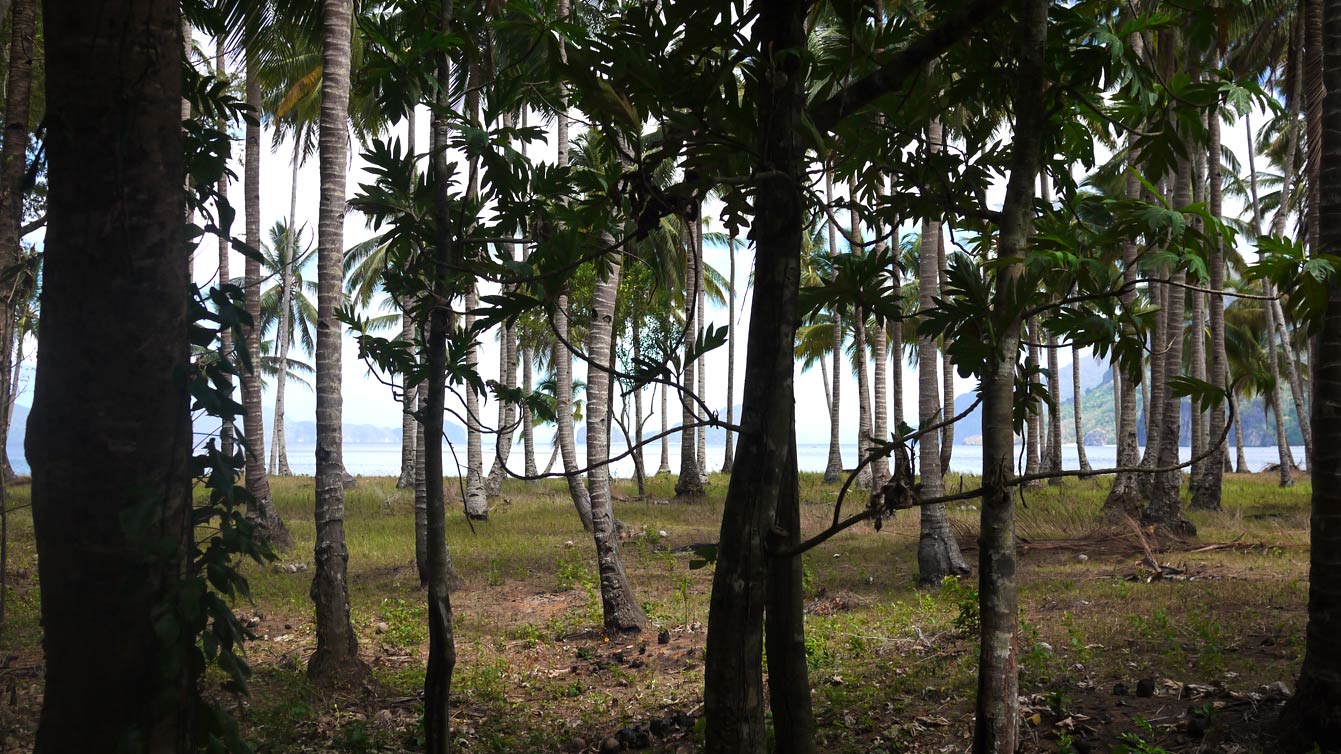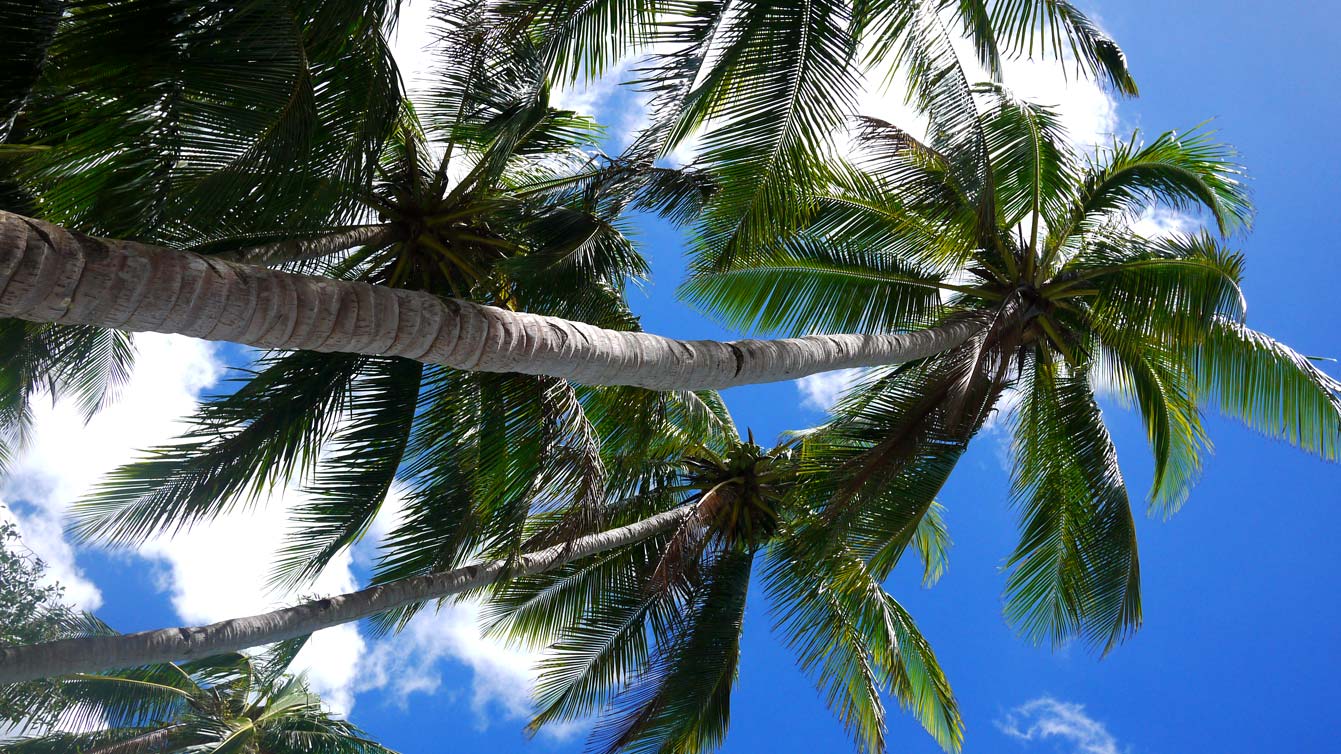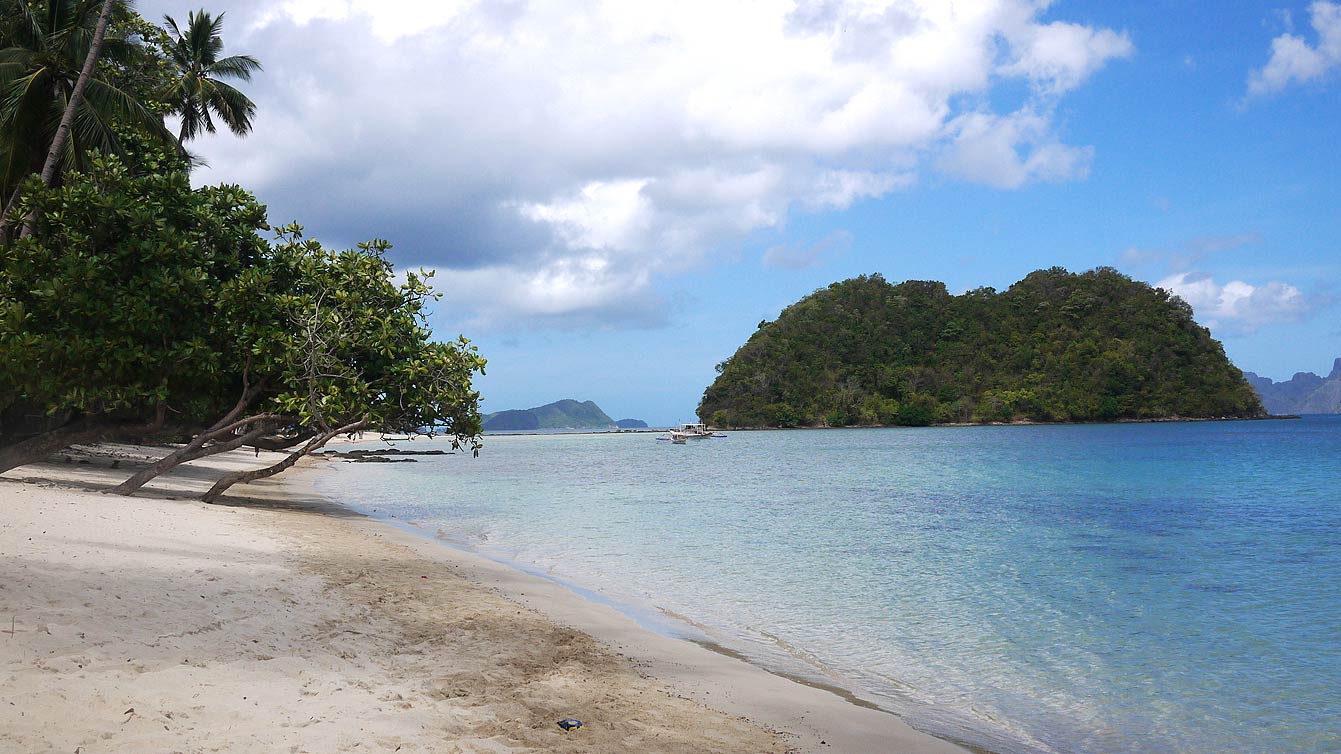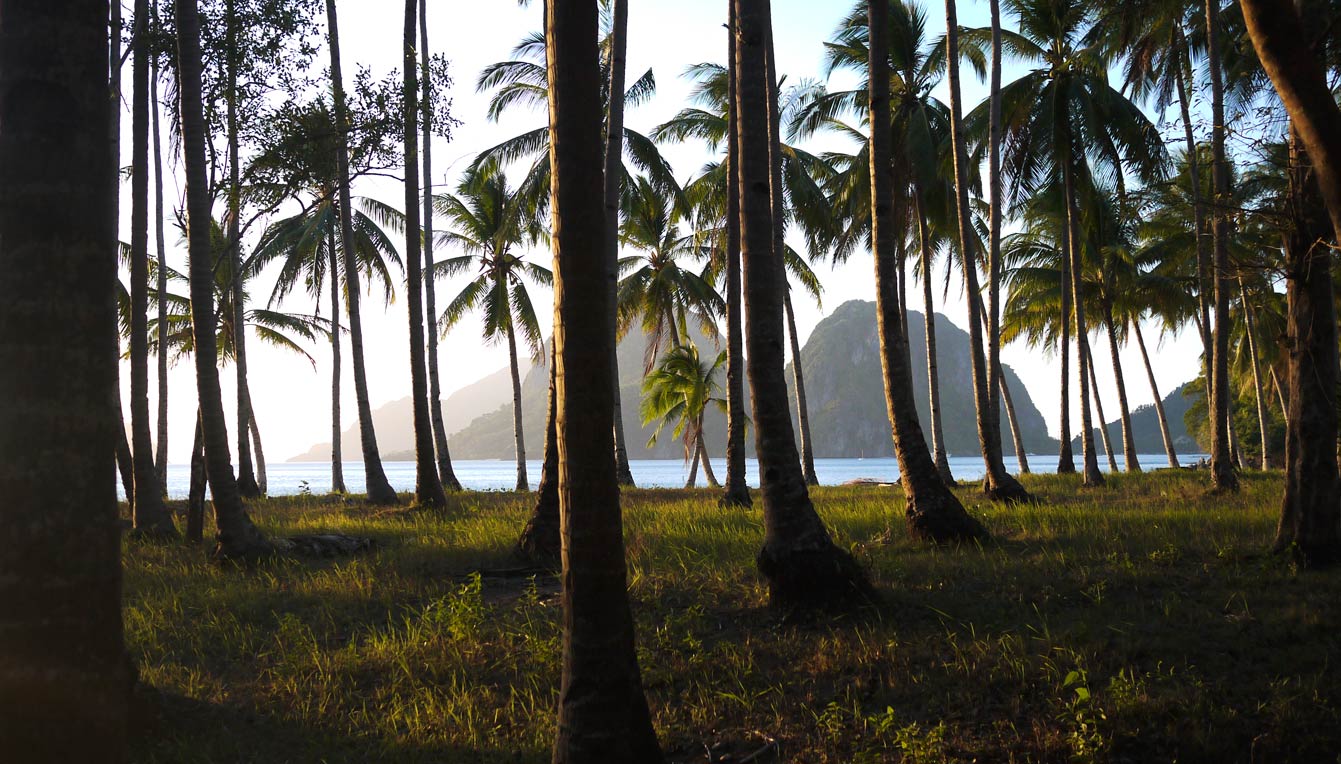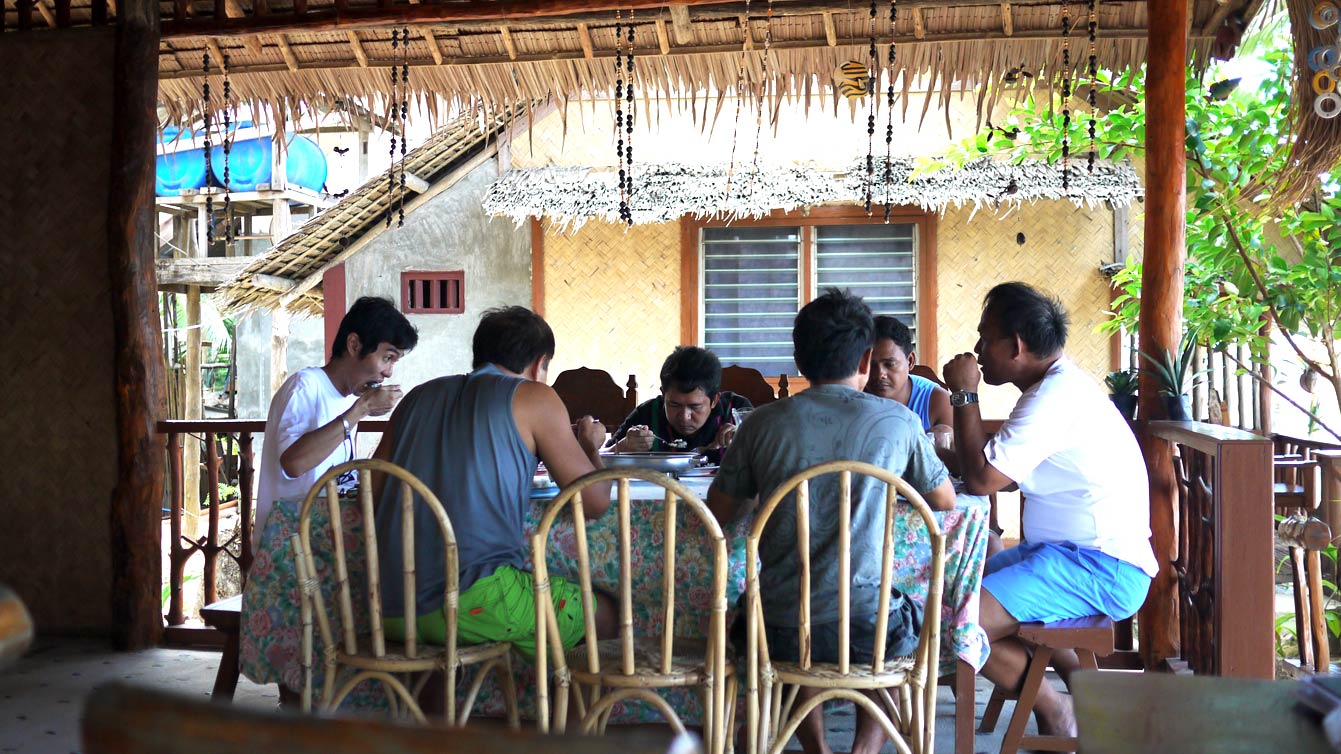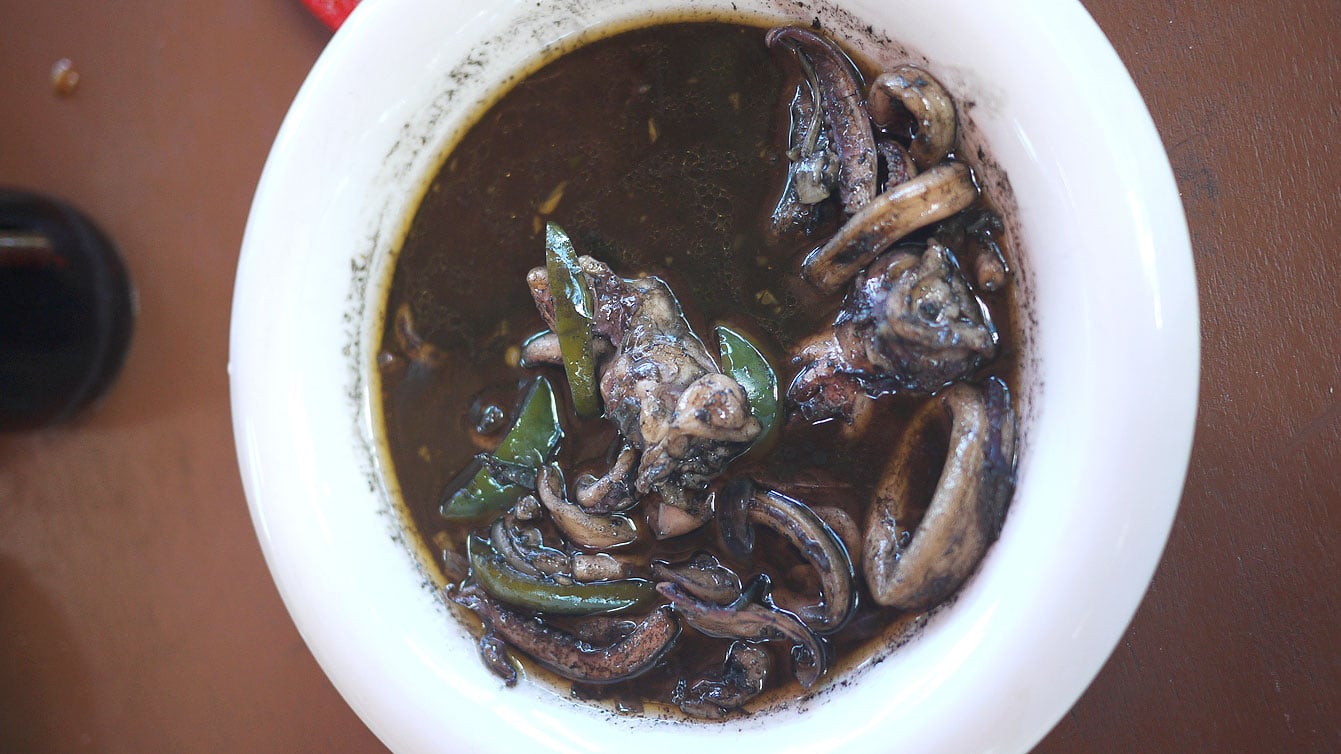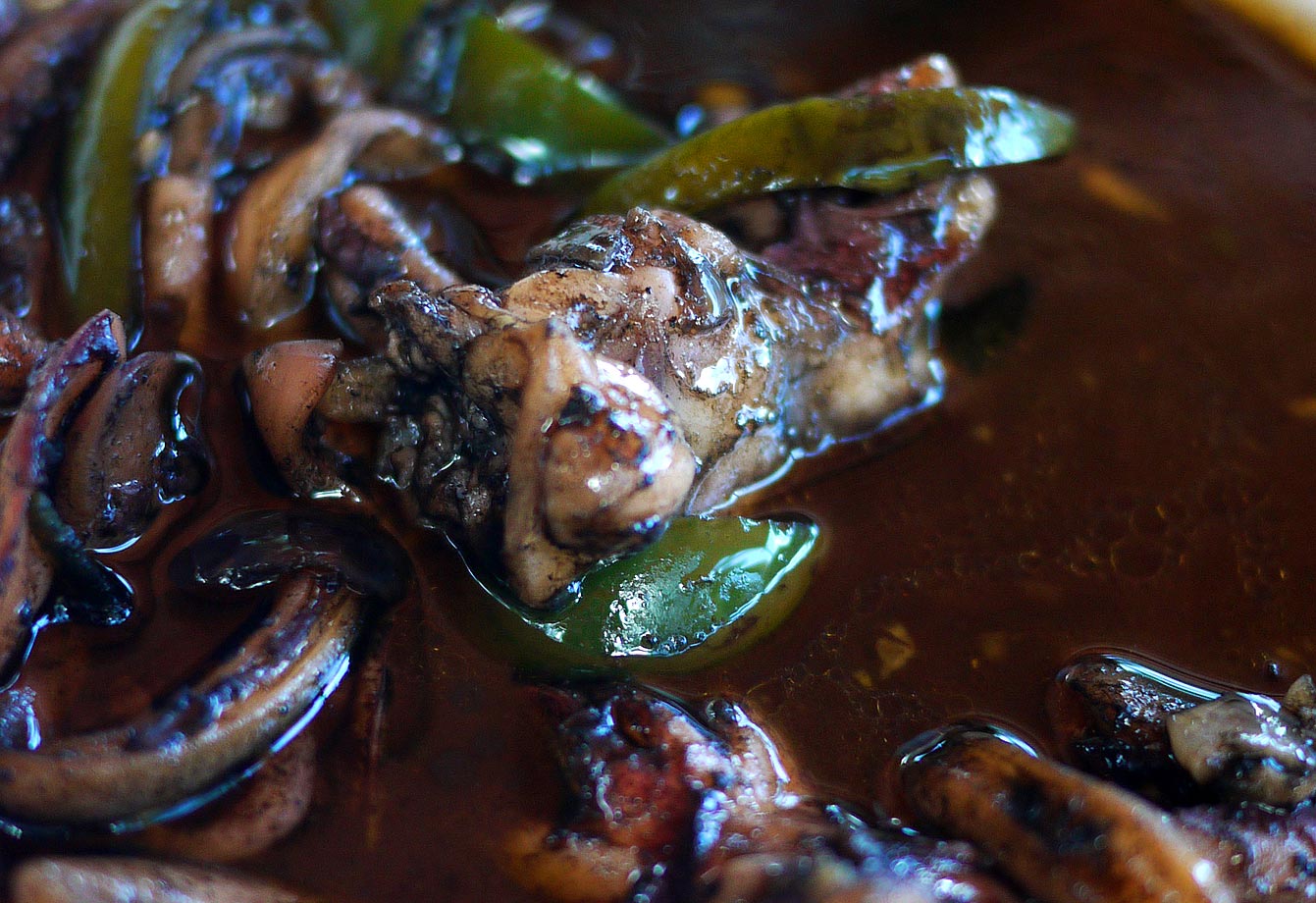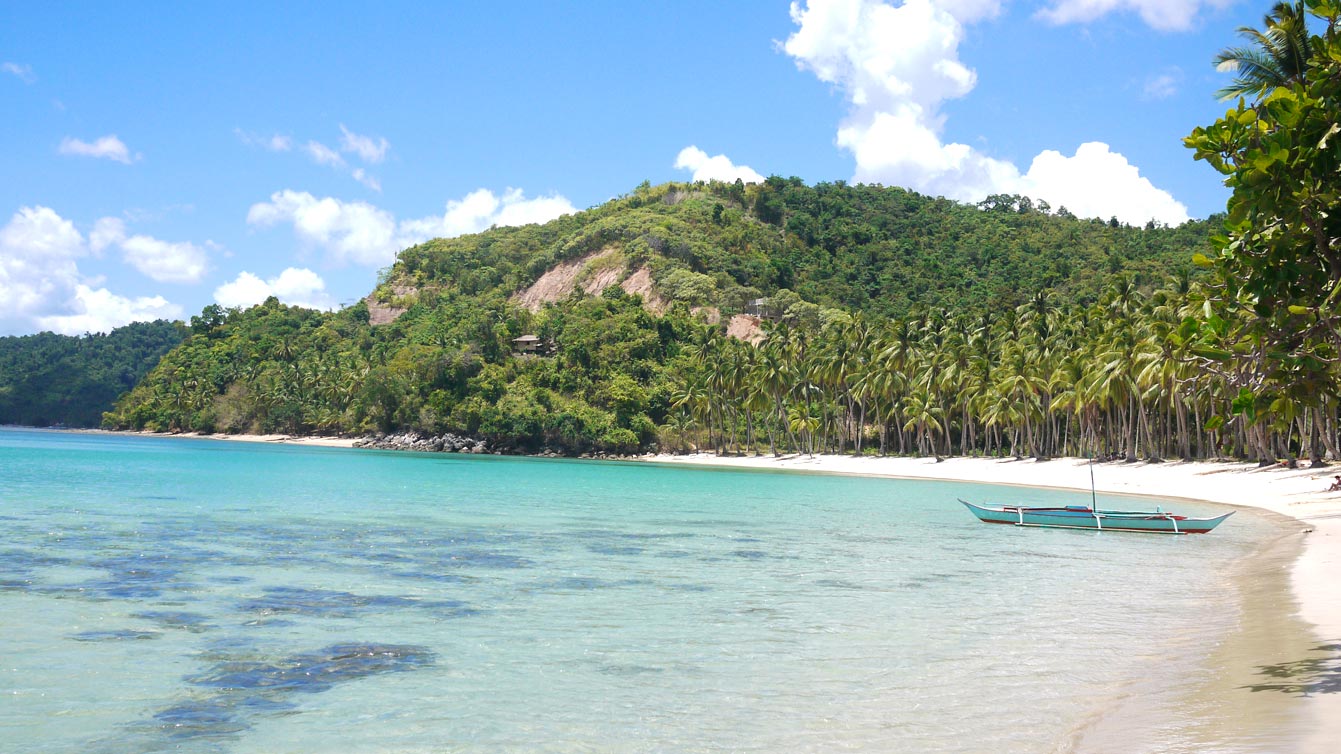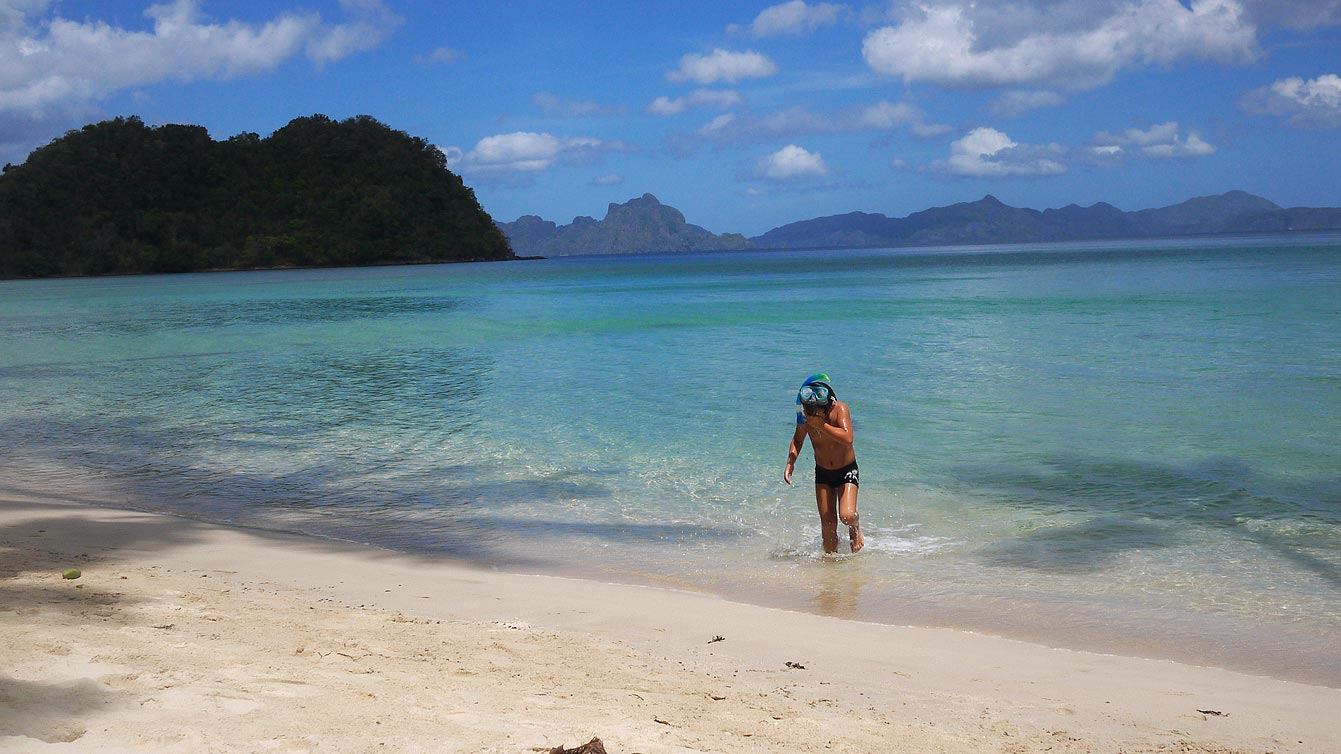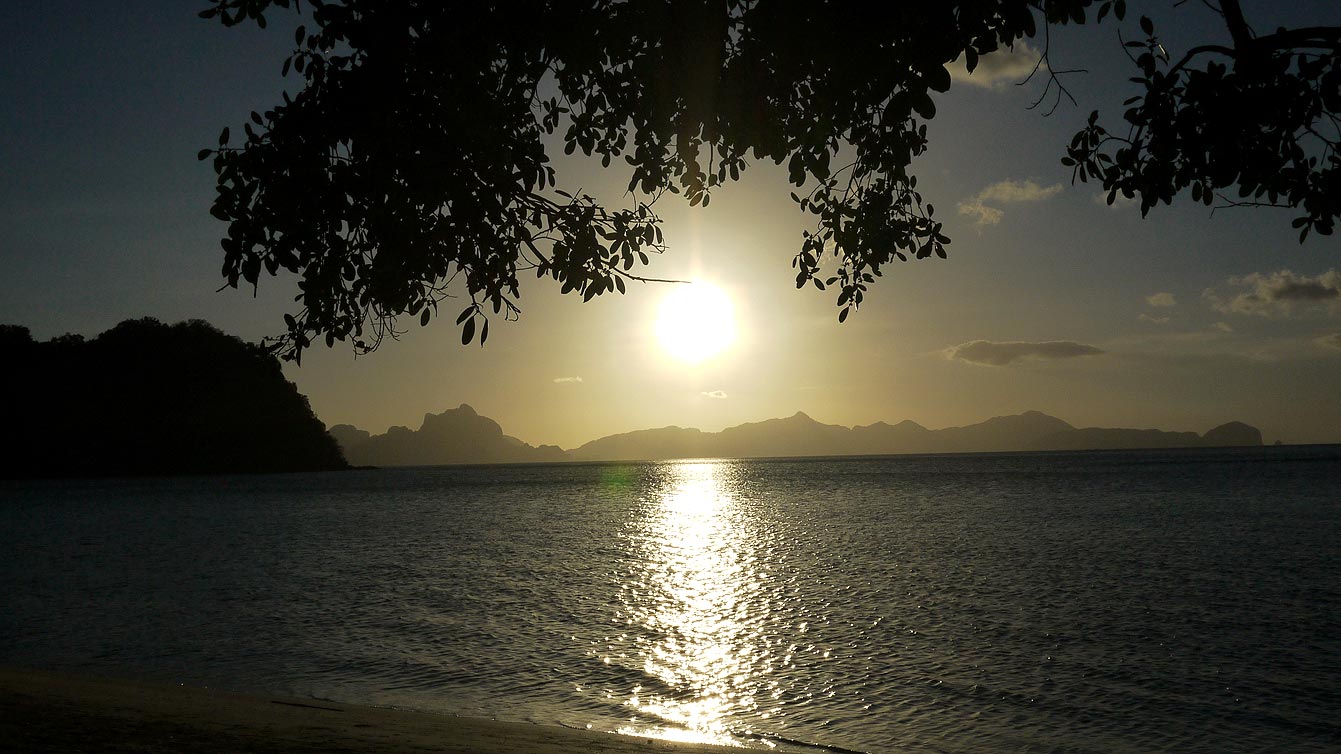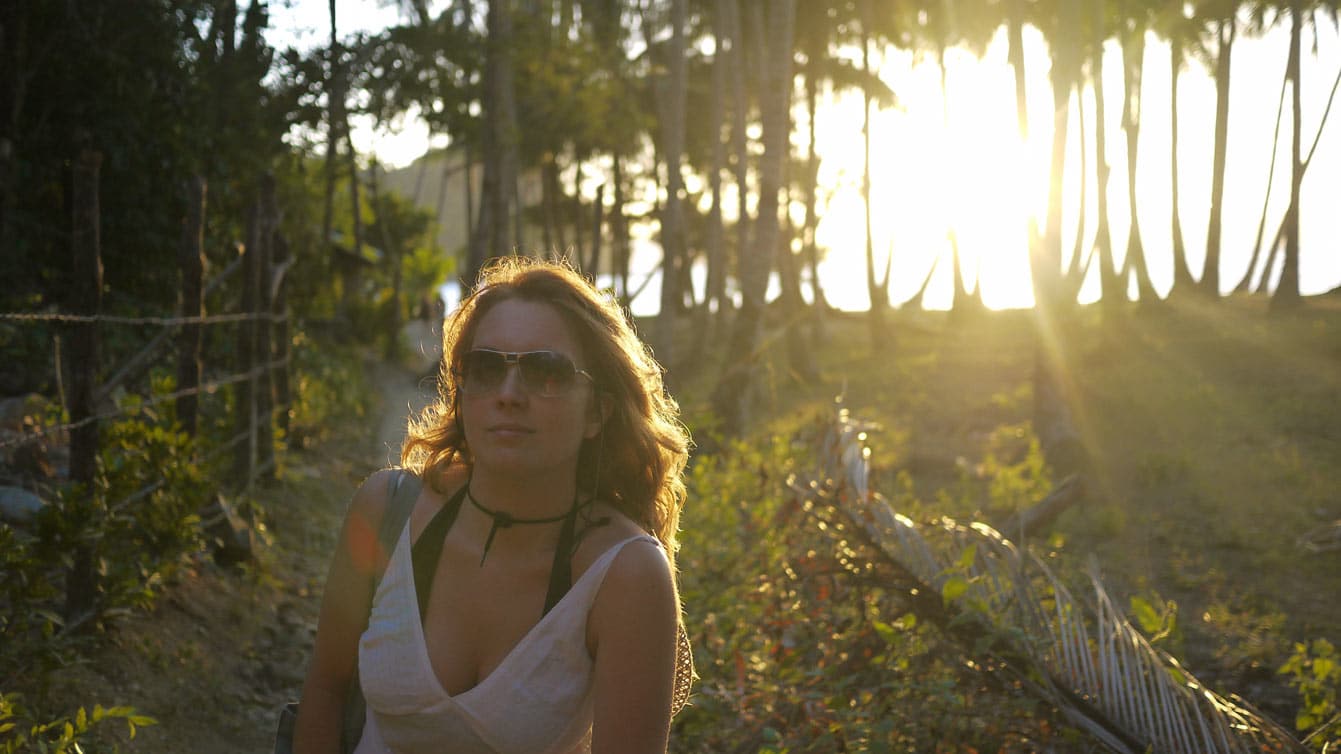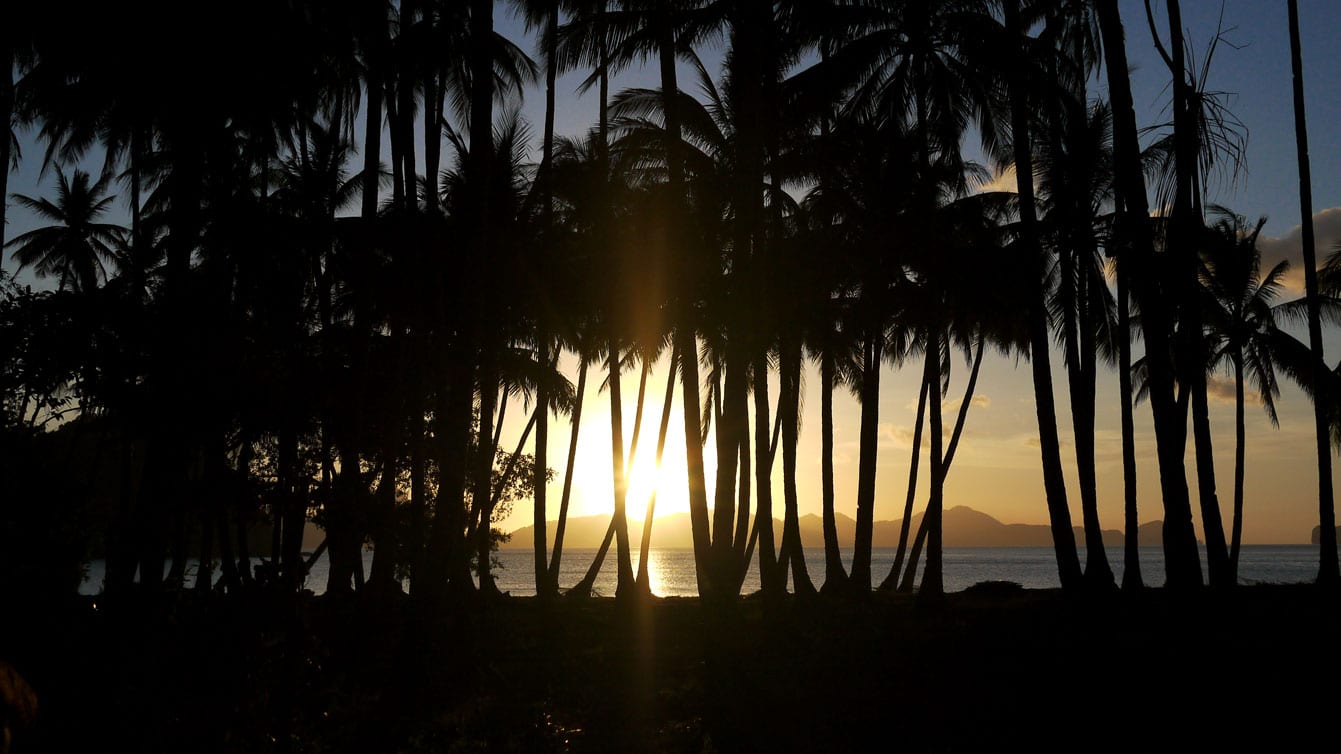 ○

Privatize

a boat
A friend living in El Nido privatize a boat to spend the day at Hidden Beach …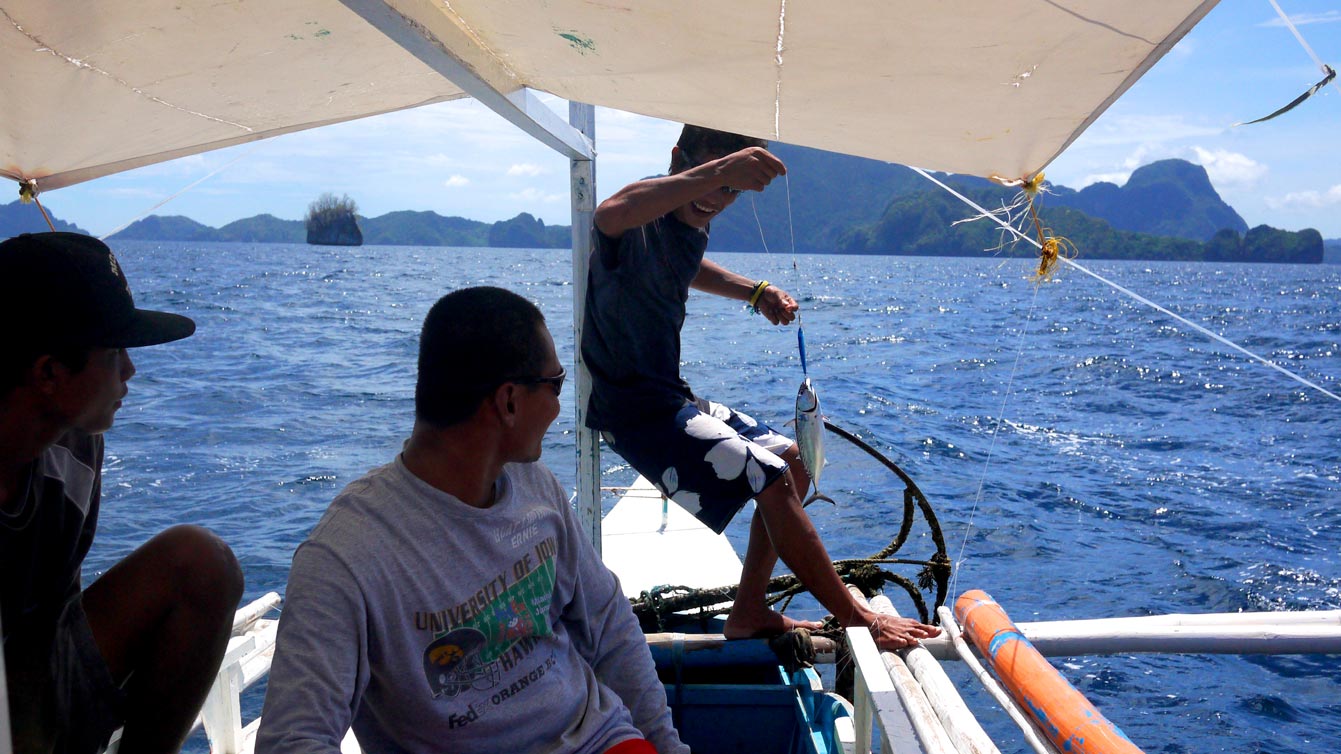 Our

skipper

fish for

your meal

…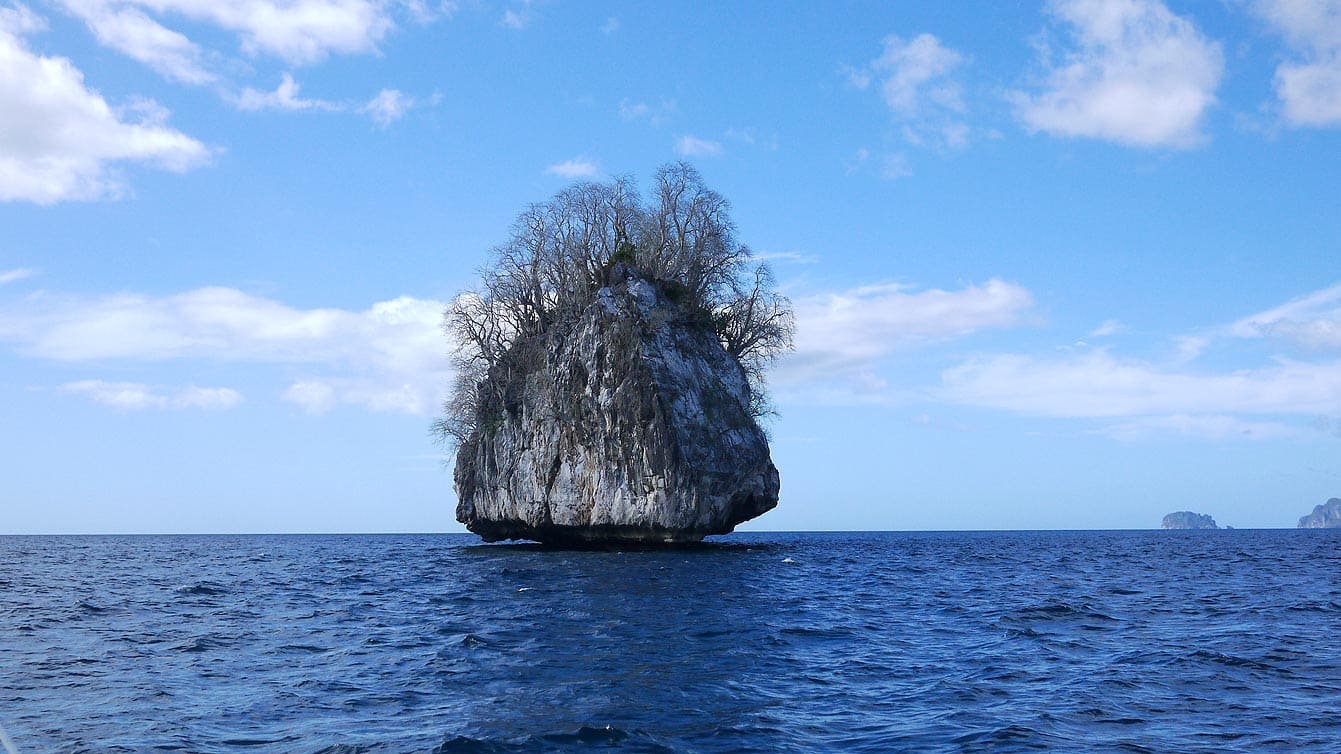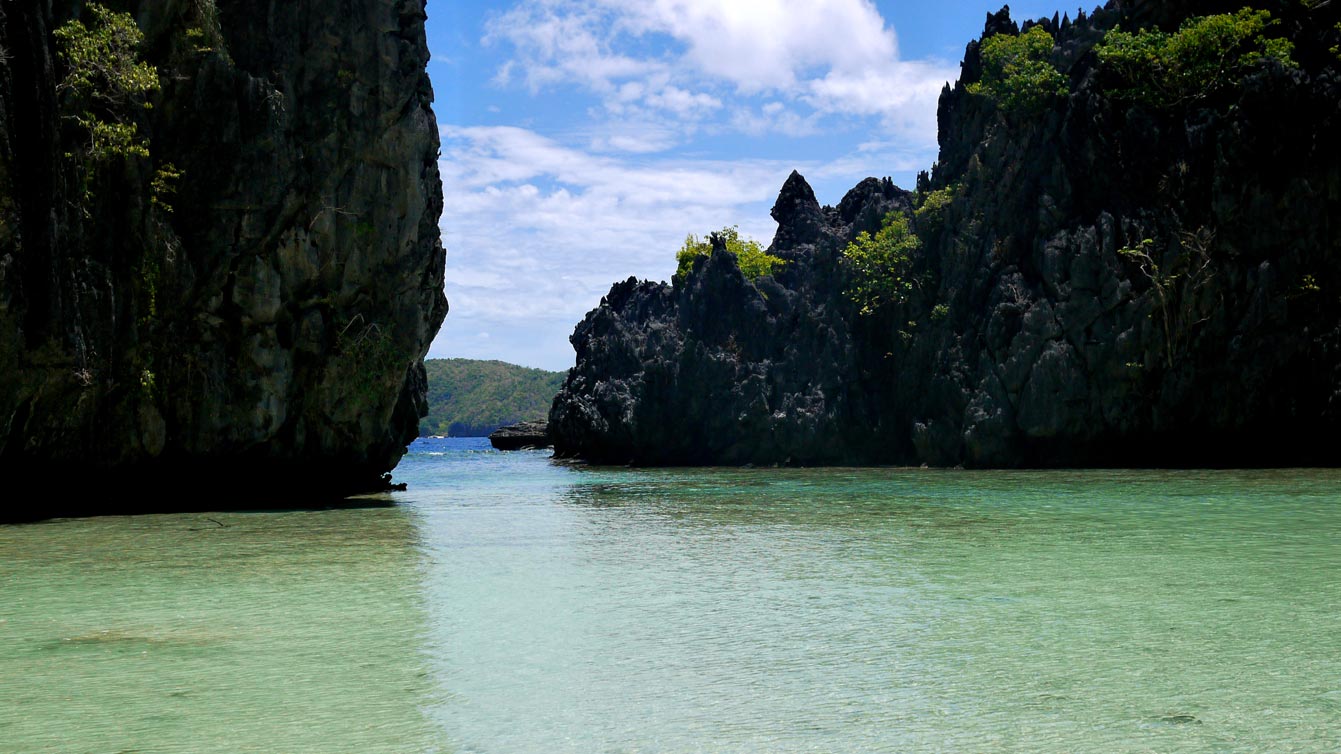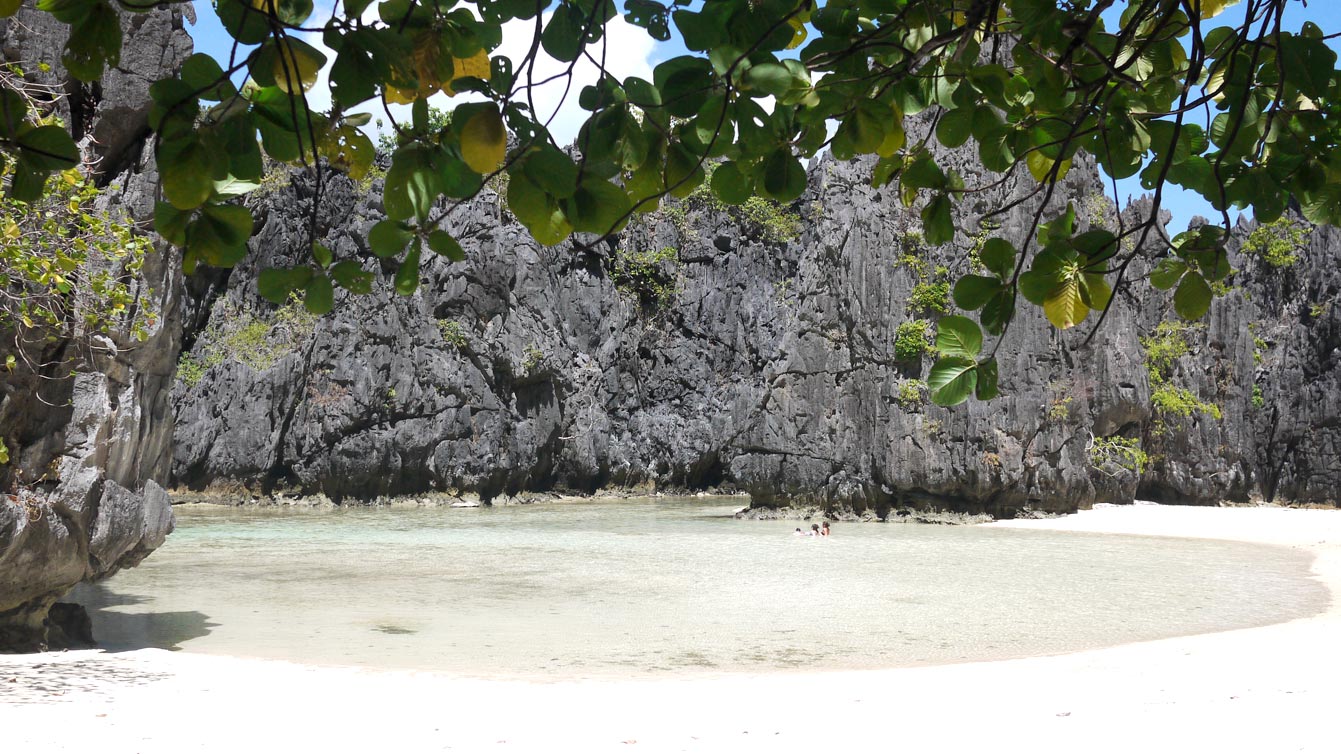 Hidden beach…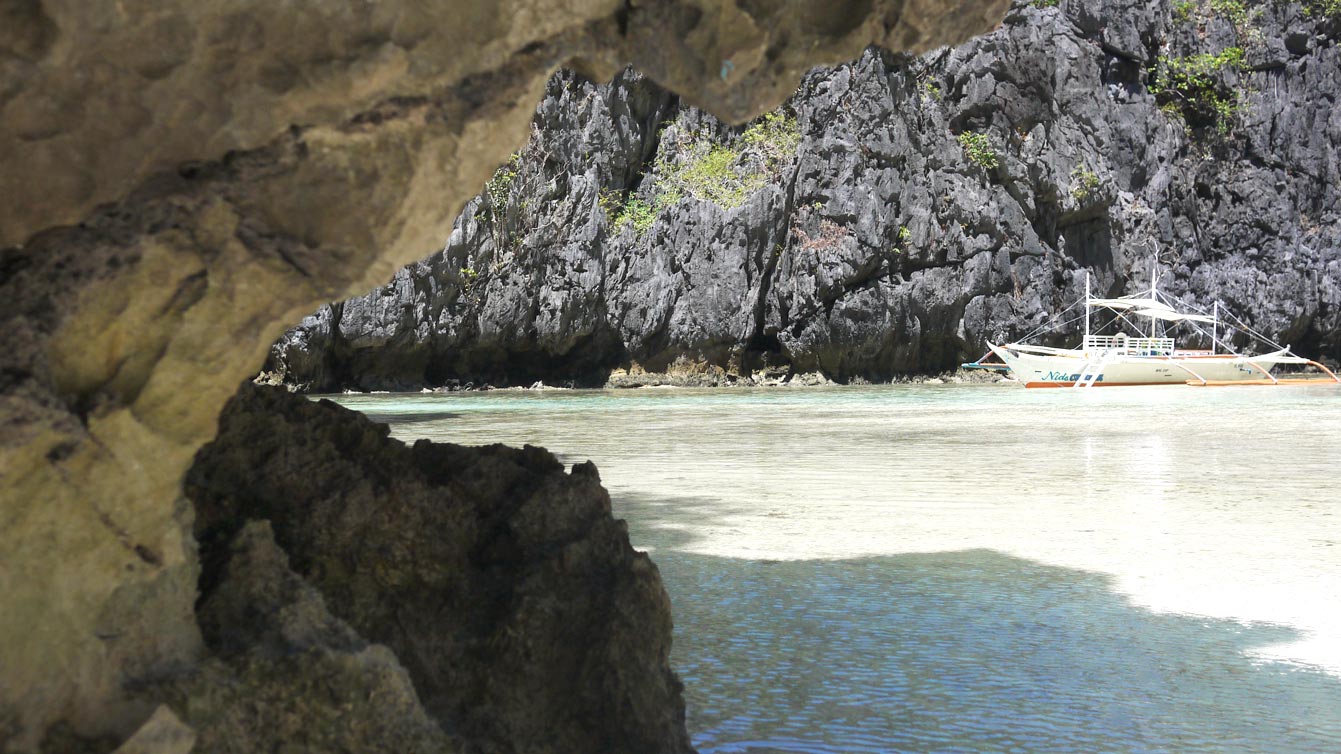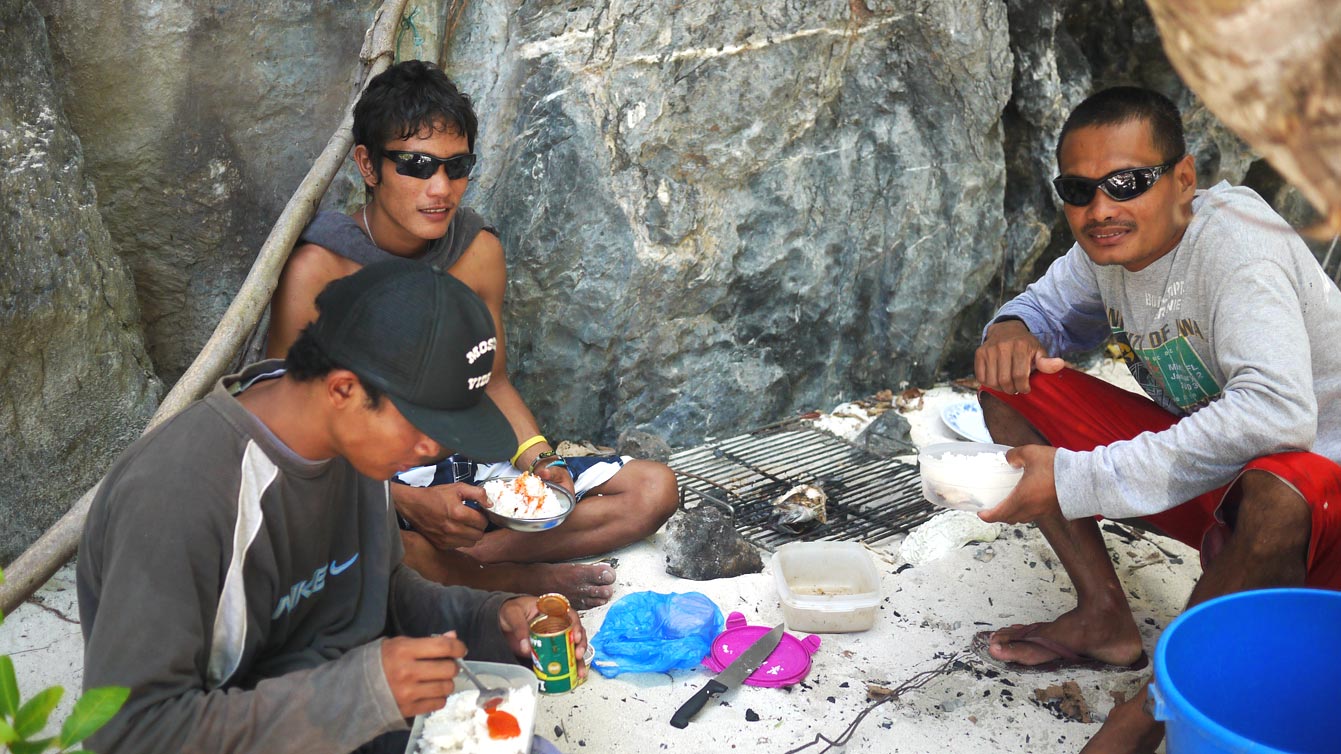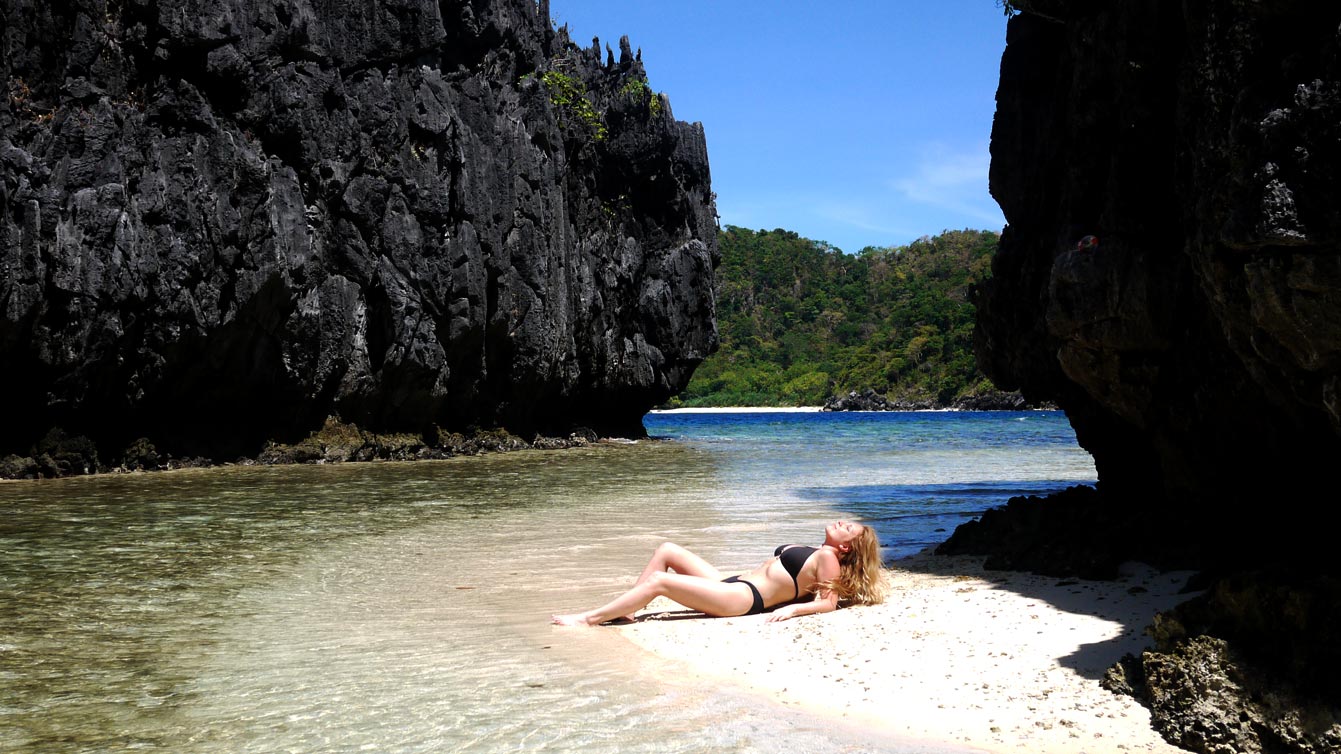 ○ Sunset in El Nido