Sunset in november

○Visit
The visit to the park is free. Unless you visit the monumental area, one of the most interesting parts, especially for the french film L'Auberge Espagnole. Access is limited to 400 visitors every 30 minutes (because it is the most visited and fragile area), I did not have this concern when arriving at the hour of sunset in the month of November. Because it does not occur to many people to visit the park after dark at the approach of winter. And yet it was a nice relaxing time …
○ For the story…
The famous Park Güell is the work of architect Antoine Gaudí responsible for carrying out the construction project of a residential area designed on the English model for affluent families on a large property bought by Eusebi Güell. It was built between 1900 and 1914. Its location offers splendid views of the sea and the plain of Barcelona. The construction of 60 houses were originally planned but the cost of construction has made the project unsustainable route. In 1922, Barcelona City Council bought the park and opened as a public garden.

Gaudi achieved a deep urbanistic thinking to shape all striving both to maintain the natural relief but also to give free rein to his imagination while creating a work full of symbolic content.
♦ Informations ♦
Park Güell
Entrance to the monumental area € 8 (€ 7 online)
Also allows the visit to the Casa del Guarda (guardian of the house)
www.parkguell.cat/en/
The Park is open every day of the year at the following times:
In low season (from 25 October to 28 March): from 8:30 a.m. to 6:15 p.m.
(last access time of 30 to 17 h)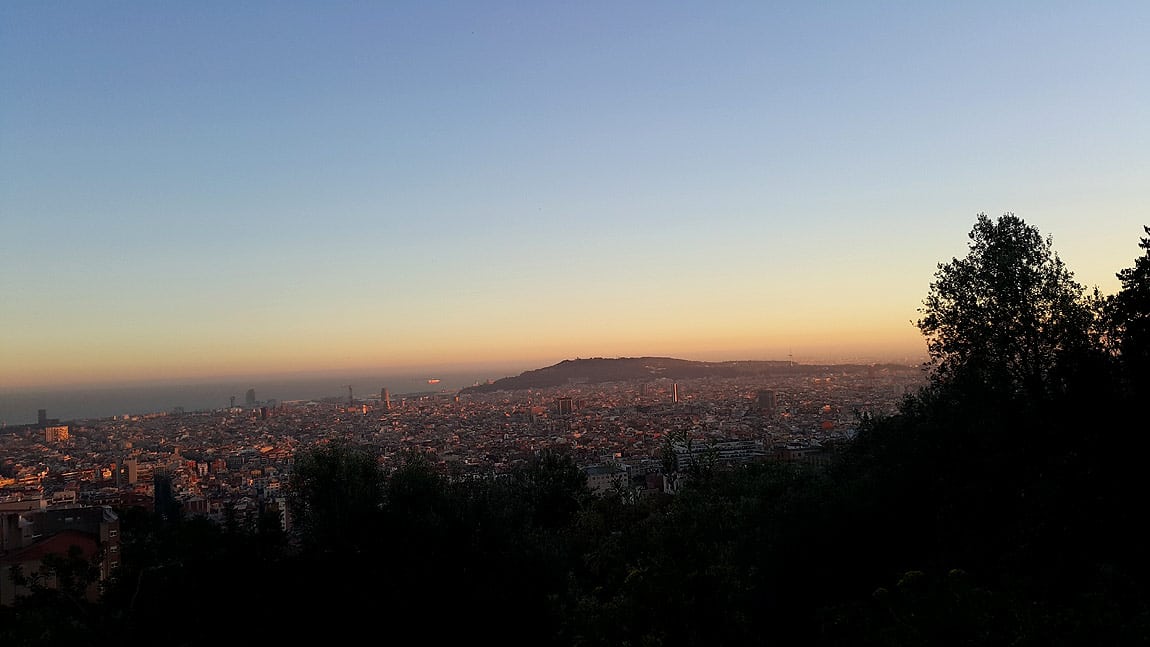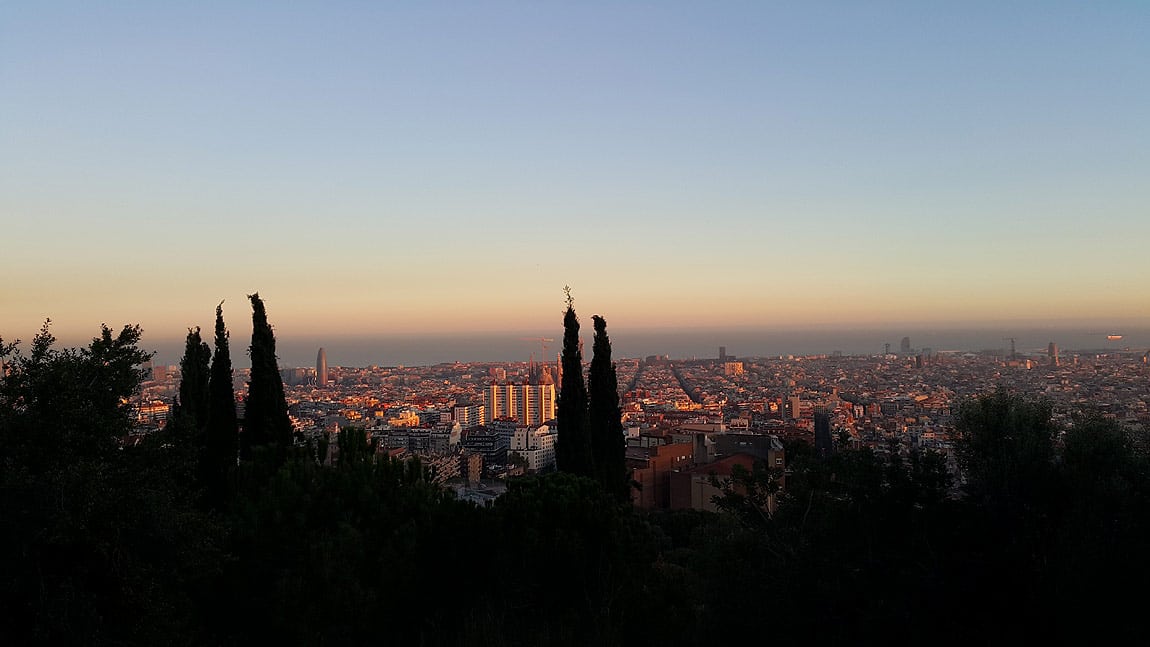 View

of the Park Güell

in Barcelona

close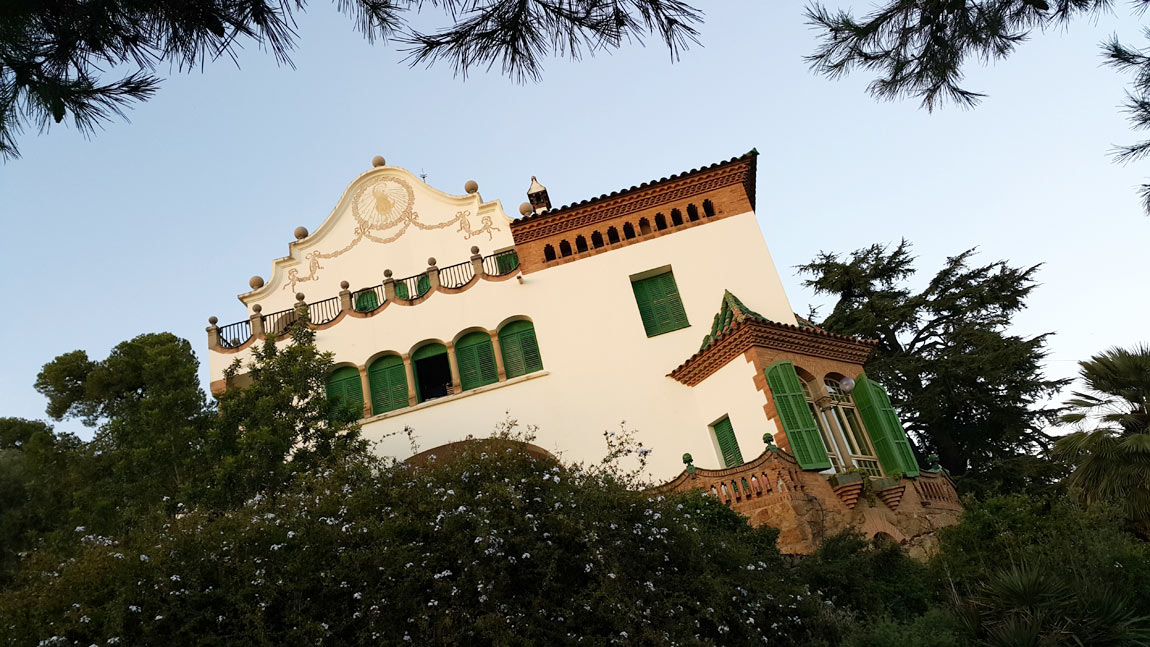 2

houses were built

when the

Park

Güell

was

a residential area

:

the

white

house

Triassic

(

above)

and

the pilot house

of the residential area

with pink

tones

roses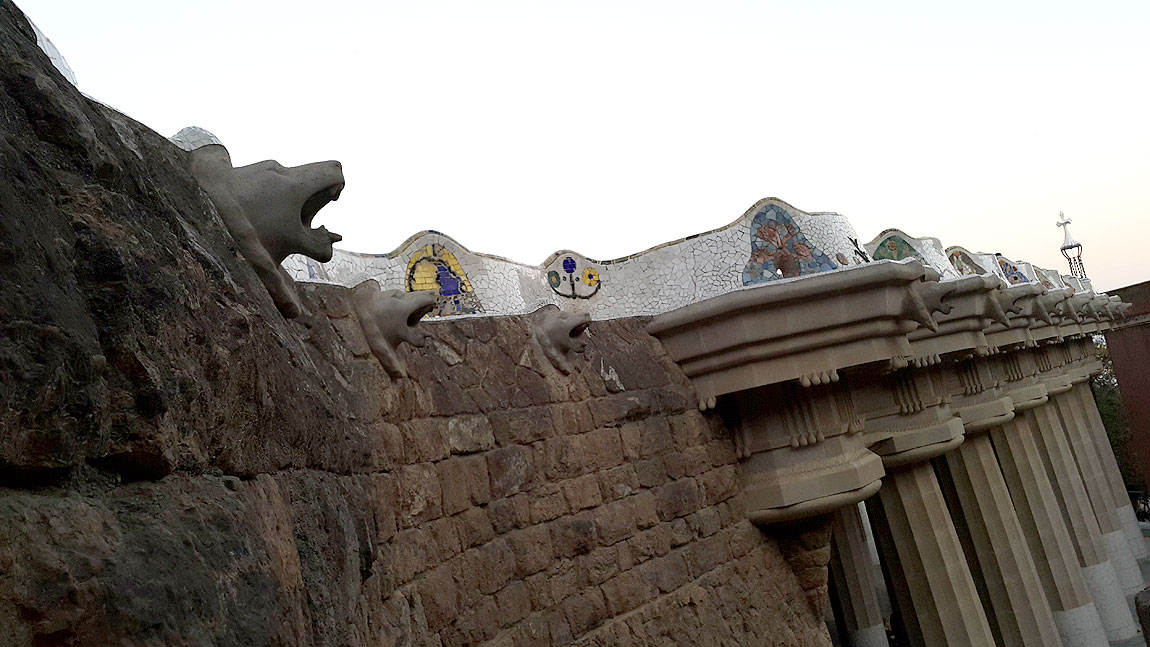 Pillared hall

lies beneath

the columns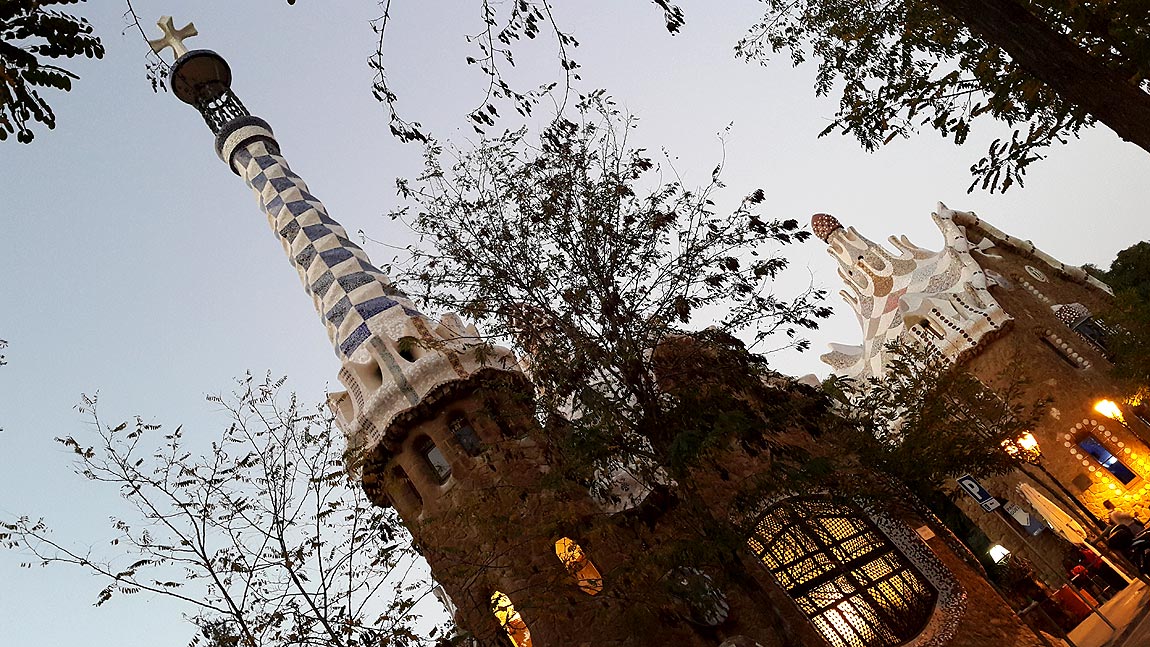 Parc Güell

is a symbolic

space of the city

of Barcelona,

declared

a UNESCO World

Heritage,

and receives

daily

a large

influx of visitors

.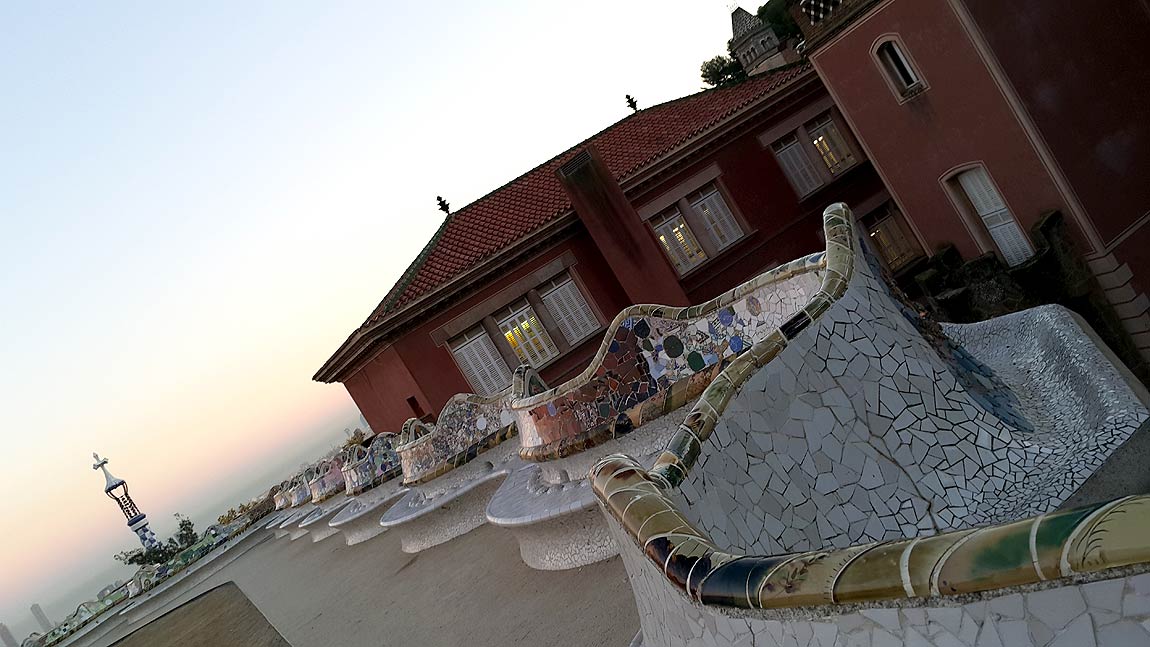 Place of nature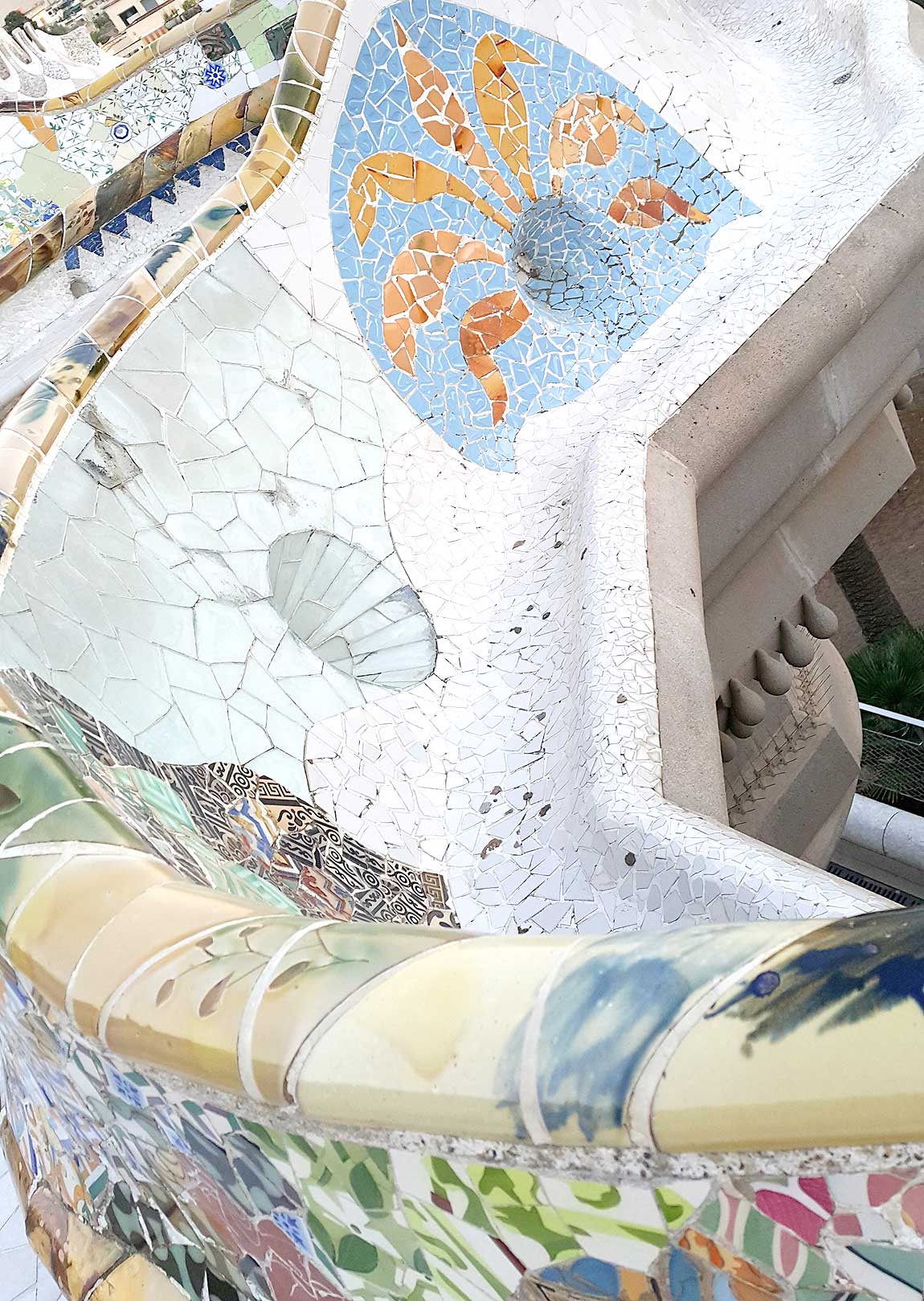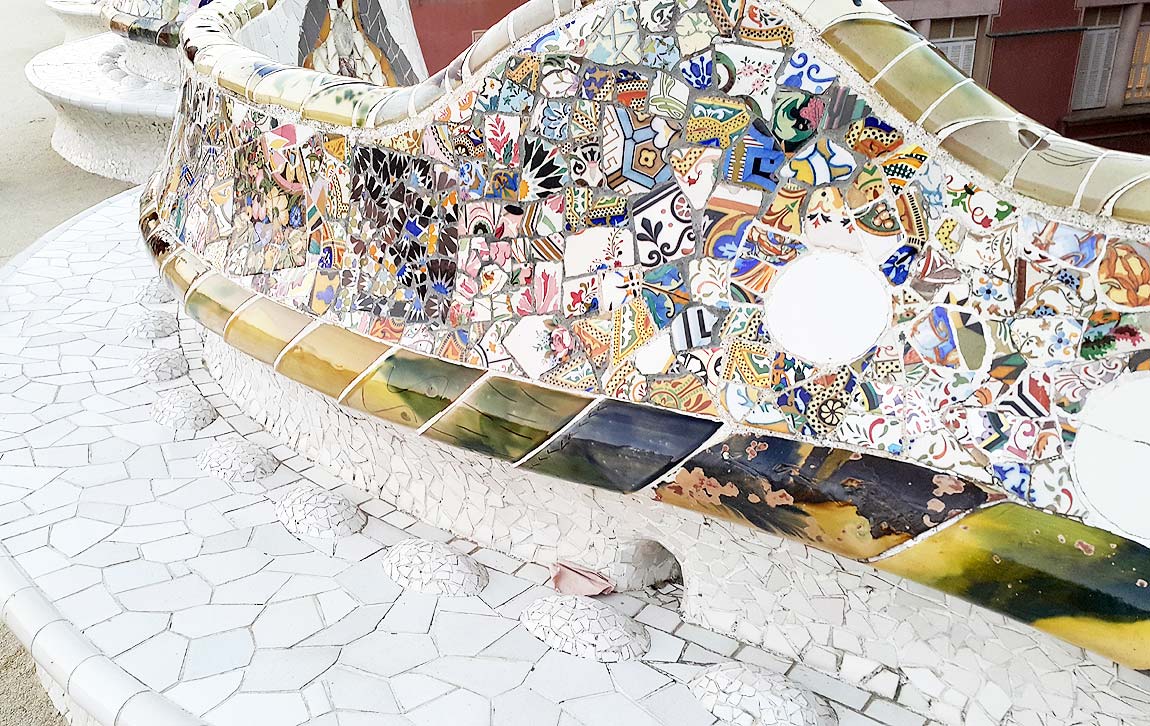 Undulating

bench

designed by

Josep Maria Jujol

between

1910-1914

with prefabricated

concrete blocks

dressed

with fragments of

ceramics and

ceramic

cylindrical parts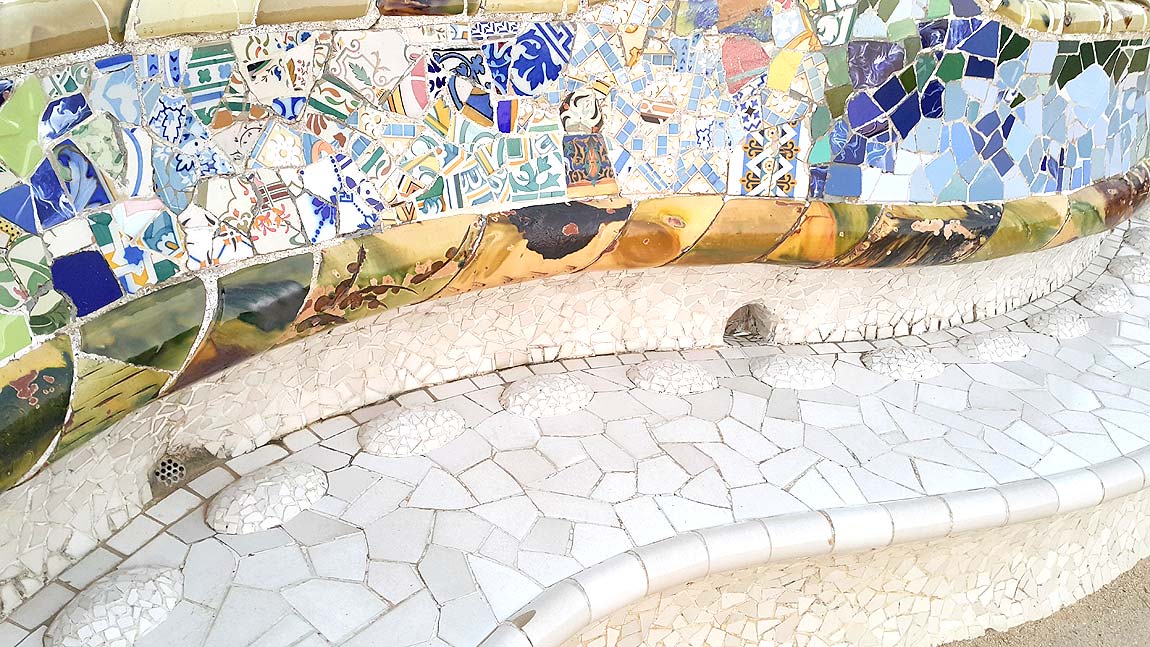 Trencadís

:

is to

dress

surfaces with

small fragments

of

broken

pottery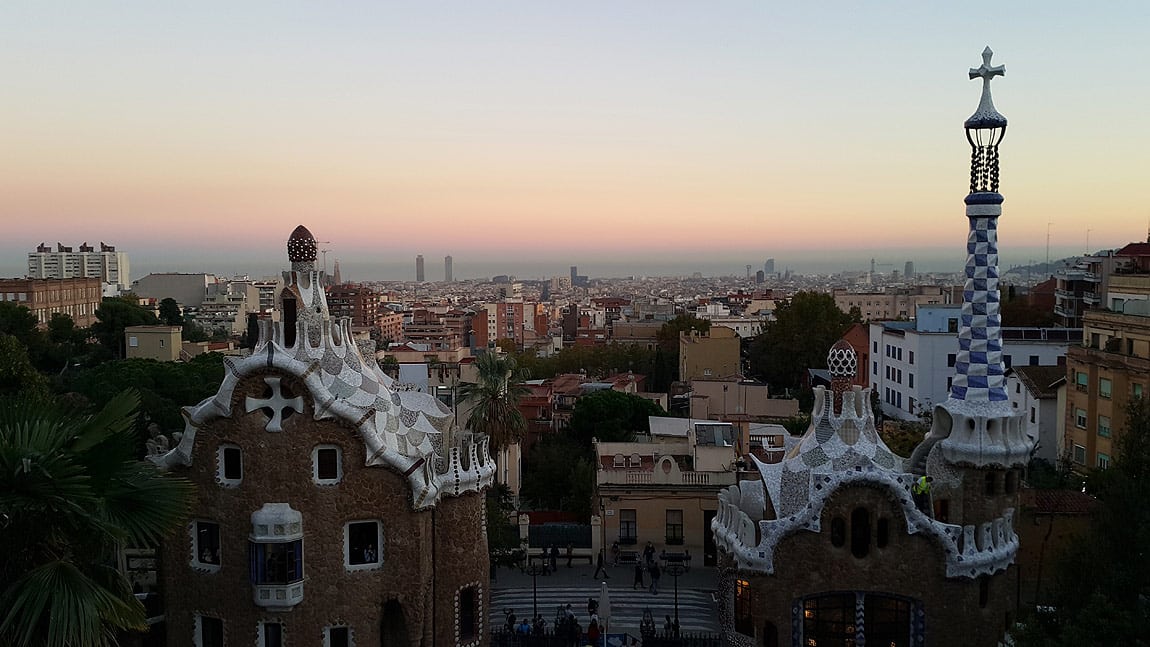 Park entrance

:

casa

del

guarda

and

concierge