The really cheap seafood restaurant

I discovered this restaurant by chance after 30 minutes biking from the hotel at rocks, towards the village of fishermen.
It is difficult to find on a map because it has no address. But when you go through the road, you get a kind of « bank » and you come across this sign: « Oasis beach restaurant. »
I can not do better precision as for now … at worst if you are looking for, show the picture below: 🙂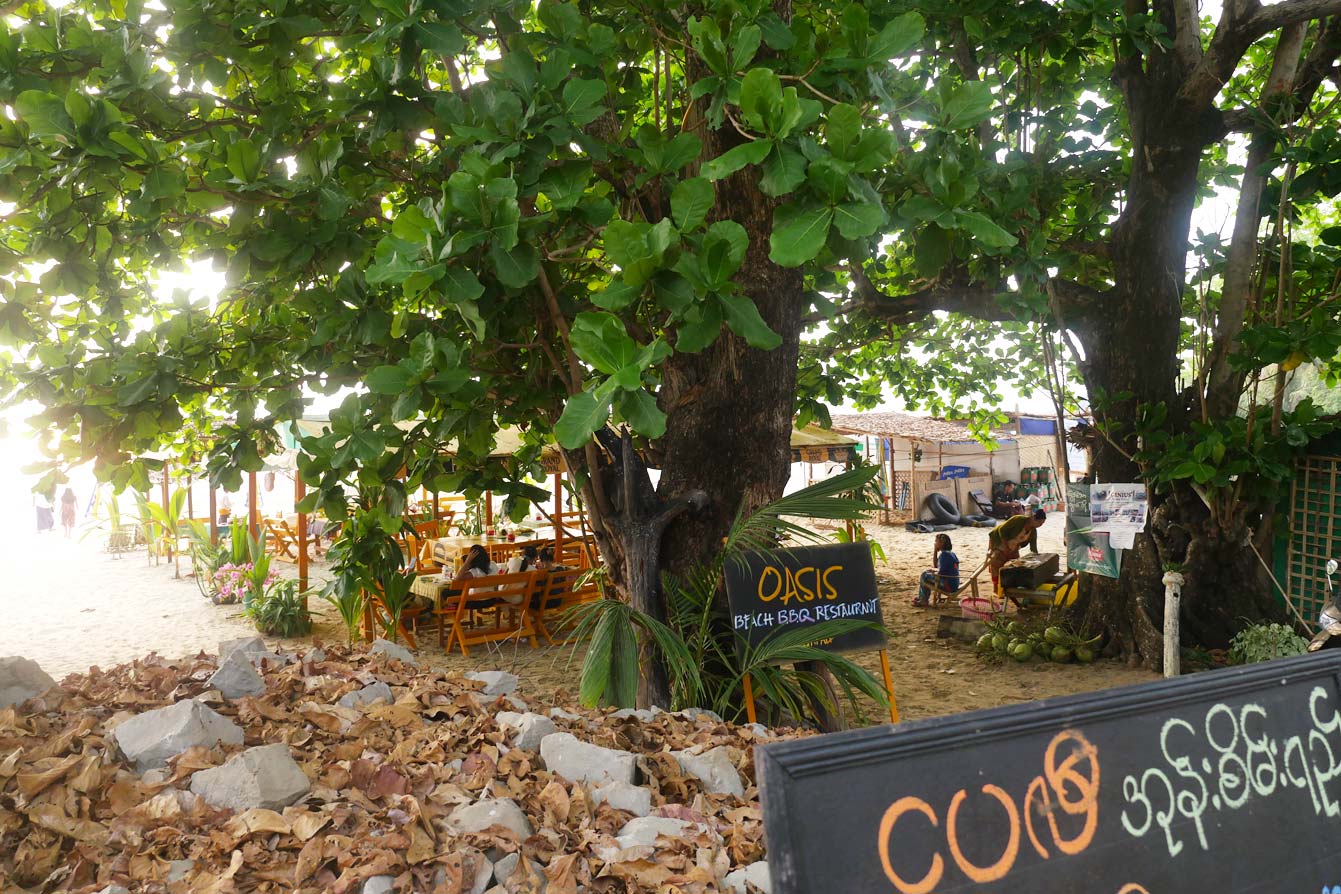 It mainly offers fish and seafood cooked on the barbecue. It is a treat, super healthy and at competitive prices.
The feet in the sand facing the sea, tropical decor, you eat healthy for nothing.
1000 kyats the largest fruit juice glass or 0.74 cents.
3000 kyat is € 2.20 flat of octopussy, fish or shrimp. 1000 kyat fries or rice. Who says better ?
In short, we were making two for under 10 euros.
Unbeatable price for eating feet in the sand facing the sea of Bengal …
And besides, they offer dessert: fruit salad
○ Informations ○