Beautiful, calm and especially a rare home …
Located in the Bay of Kamares side of Agia Marina, Delfini is a hotel in the architecture and decor cyladique, run by a very friendly couple who will bend over backwards to ensure you have a good stay. Happiness…
George picks you up at the port (free shuttle) and charm you with his wit, his smile and his joie de vivre. Arriving at the hotel, he shows me on my room without going through the phase of « receiving » or photocopy of passport (he never asked) and offers me a glass of wine with black olives.
It does not close the door to my room key saying that here, there is no problem (# freedom). Furthermore, access to the majority of rooms is without passing the reception. Thus, it makes his life without the owners knowing whether you are there or not 🙂 (# intimacy)
He introduces me his wife, his three children and informs me later what I can do and see on Sifnos, give me bus map and schedule and shows me old pictures of the island and its people on its Photo album.
A home that puts you on a good mood and makes you feel at home. George often says « Here » and « Oh lalala » as a verbal tic that gives even more charm to this hotel in human size.
The rooms are simple but they mostly have a private balcony with most overlooking the sea.
I wanted to make me happy and I booked a superior double room with whirlpool. I wanted my hot tub!
(Unfortunately, in May, the temperatures were not high enough to enjoy and the bath water was cold …).
My room, number 15, overlooking the hotel with stunning views of either the room or the terrace. Beautiful scenery to take a bath outside …
The dishes offered at the restaurant menu are not only good but the prices are very good for this hotel. I expected much more. And Georges sometimes offer dessert or glass of wine! (8 euros on average a salad).
Breakfast without being gargantuan present the essential and mostly homemade products such as cakes or yogurt cheese ewes great with candied fruit.
The hotel's location is also an advantage for those who enjoy open views but also the peace, being somewhat distant from the life of the port.
I recommend !
○ Informations Hotel Delfini ○
****
Address : Agia Marina, Kamares, 84003, Grèce
Email : info@hoteldelfini.gr  / +30 2284033740
Website : hoteldelfini.gr/
Type of establishment : hotel
+: The shuttle return, the welcome and enthusiasm of George and Pepi, offered cakes, the view from my room sunset hotel 10 minutes walk from Kamares.
Room price : 150 € on average

| Informations | Opinion |
| --- | --- |
| Room | [usr 8] |
| Cleanliness | [usr 10] |
| Location | [usr 8] |
| Breakfast | [usr 9] |
| Restaurant | [usr 8] |
| Bar | Pas testé |
| Confort | [usr 8] |
| Equipement (salle de gym, piscine, bar, spa, restaurant…) | [usr 7] |
| Wifi | [usr 8] |
| Vibes | [usr 9] |
| Quality / price ratio | [usr 8] |
| Notice | [usr 9 max= »10″ text= »false » img= »03.png » size=20] |
♦ Pictures Hotel Delfini ♦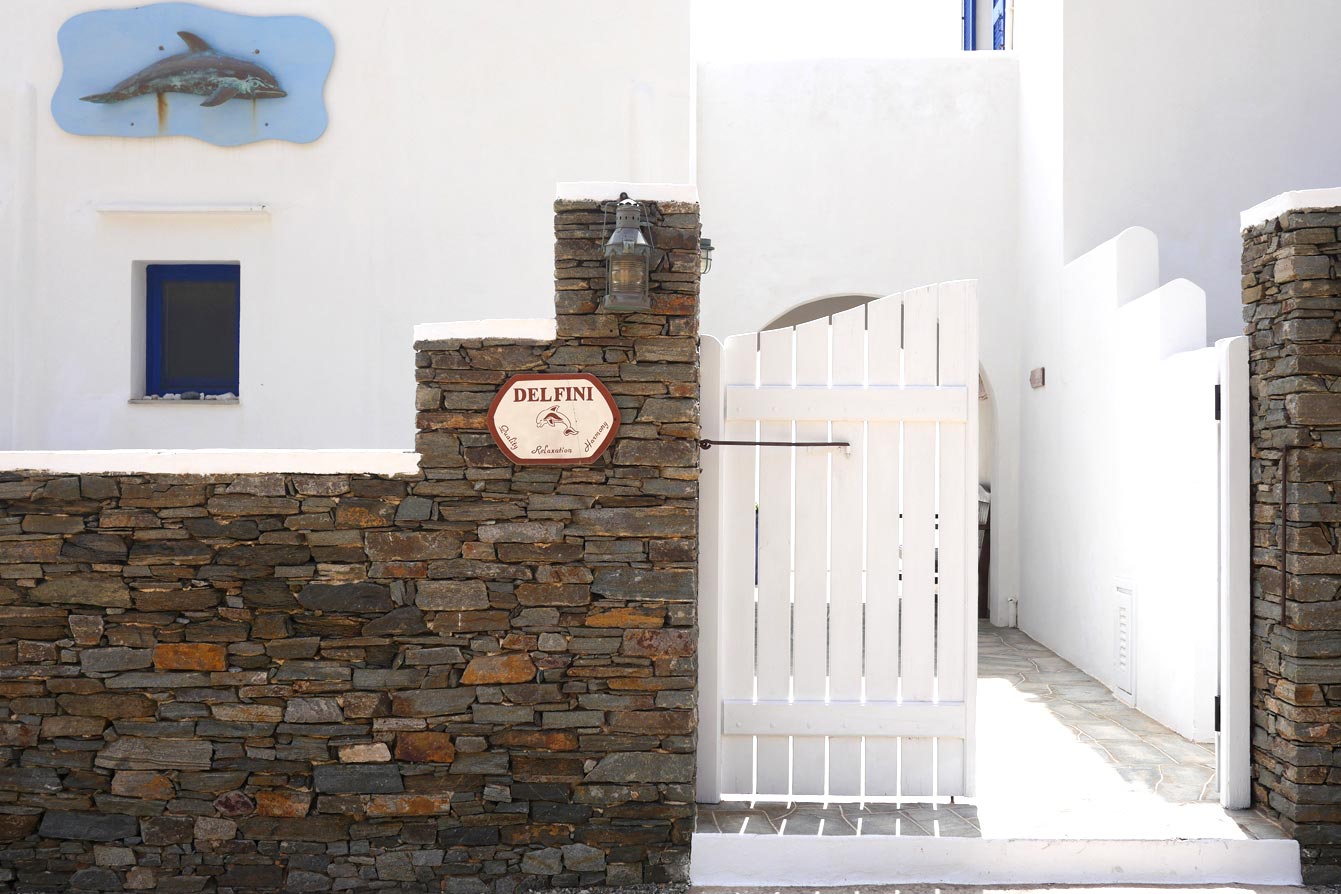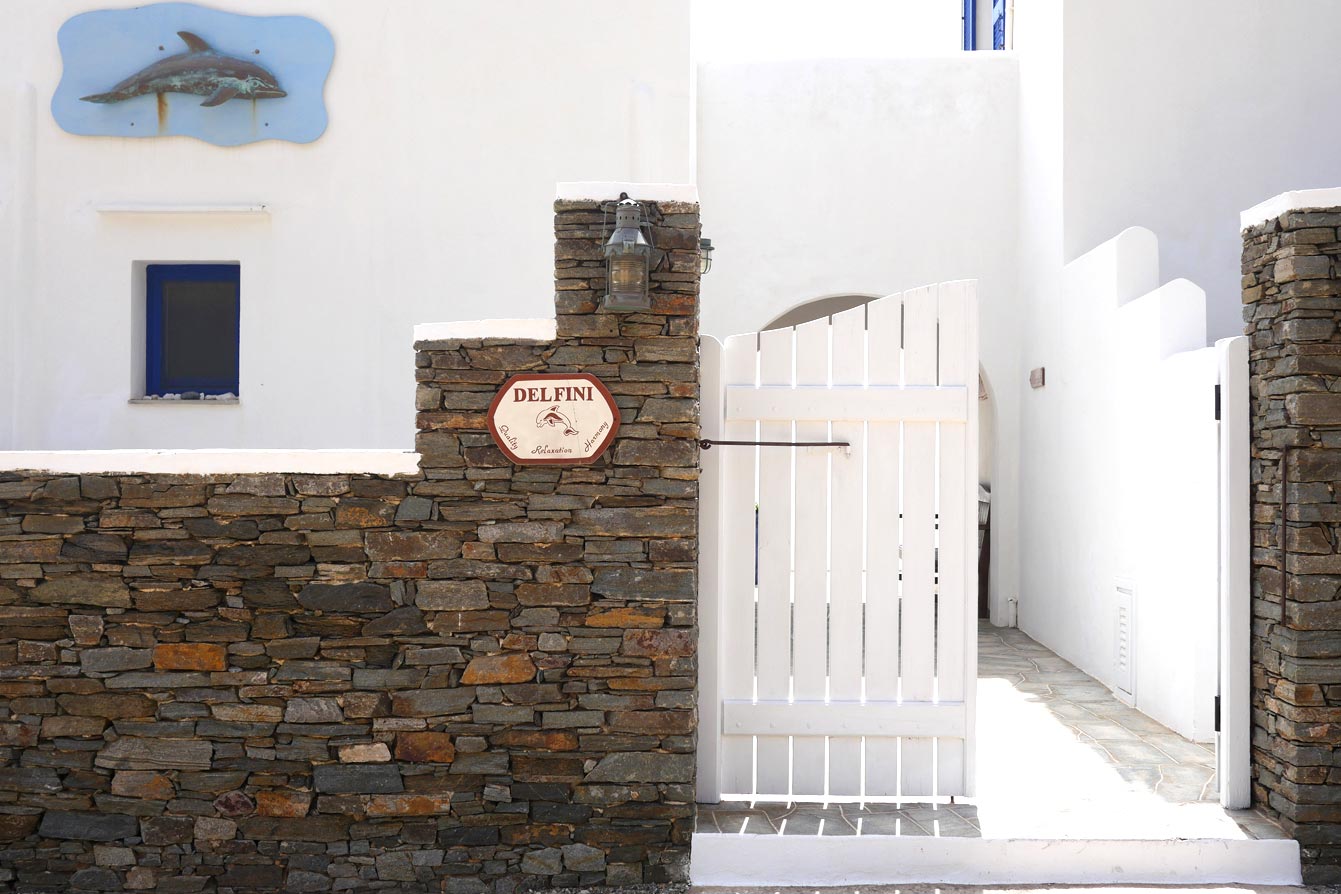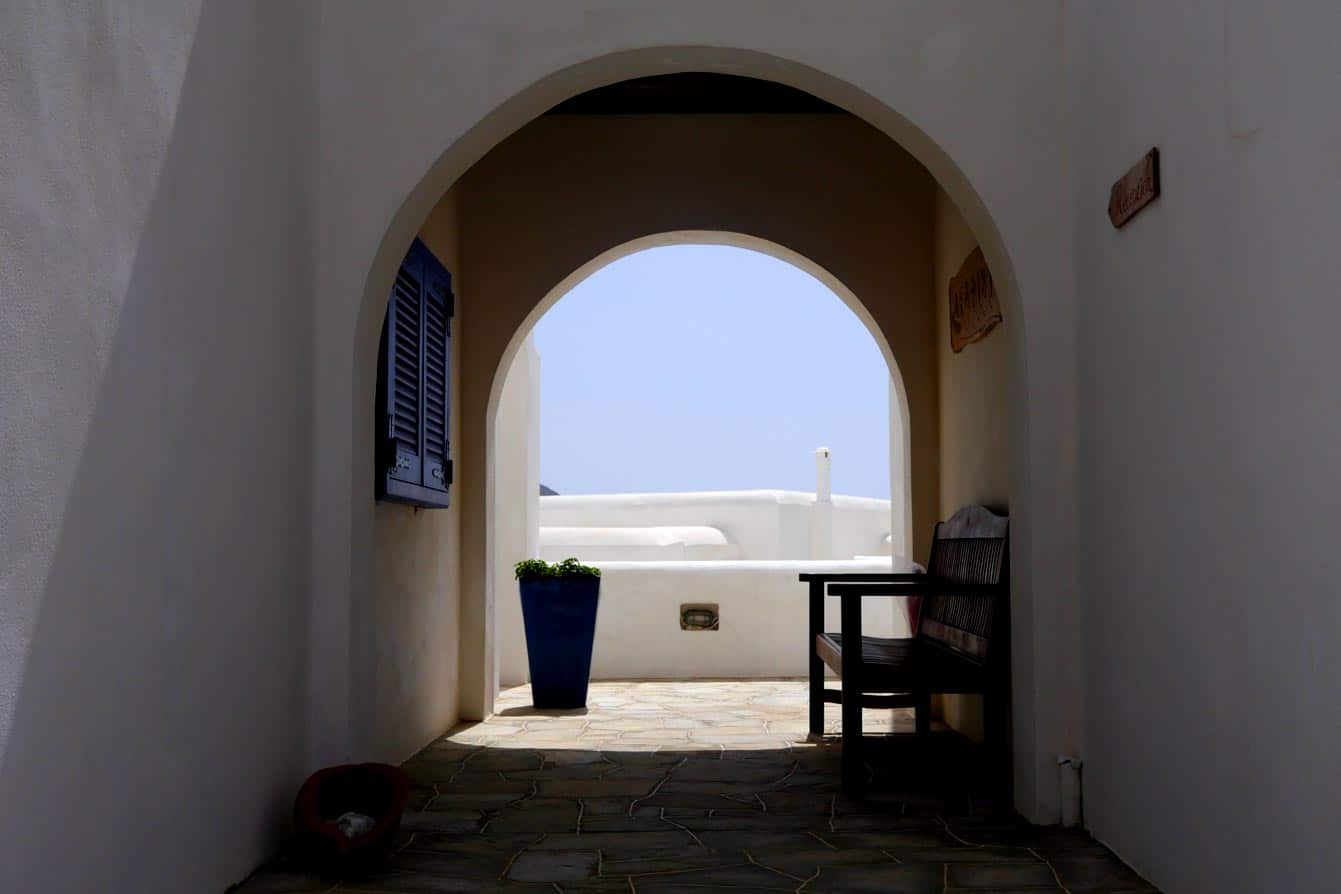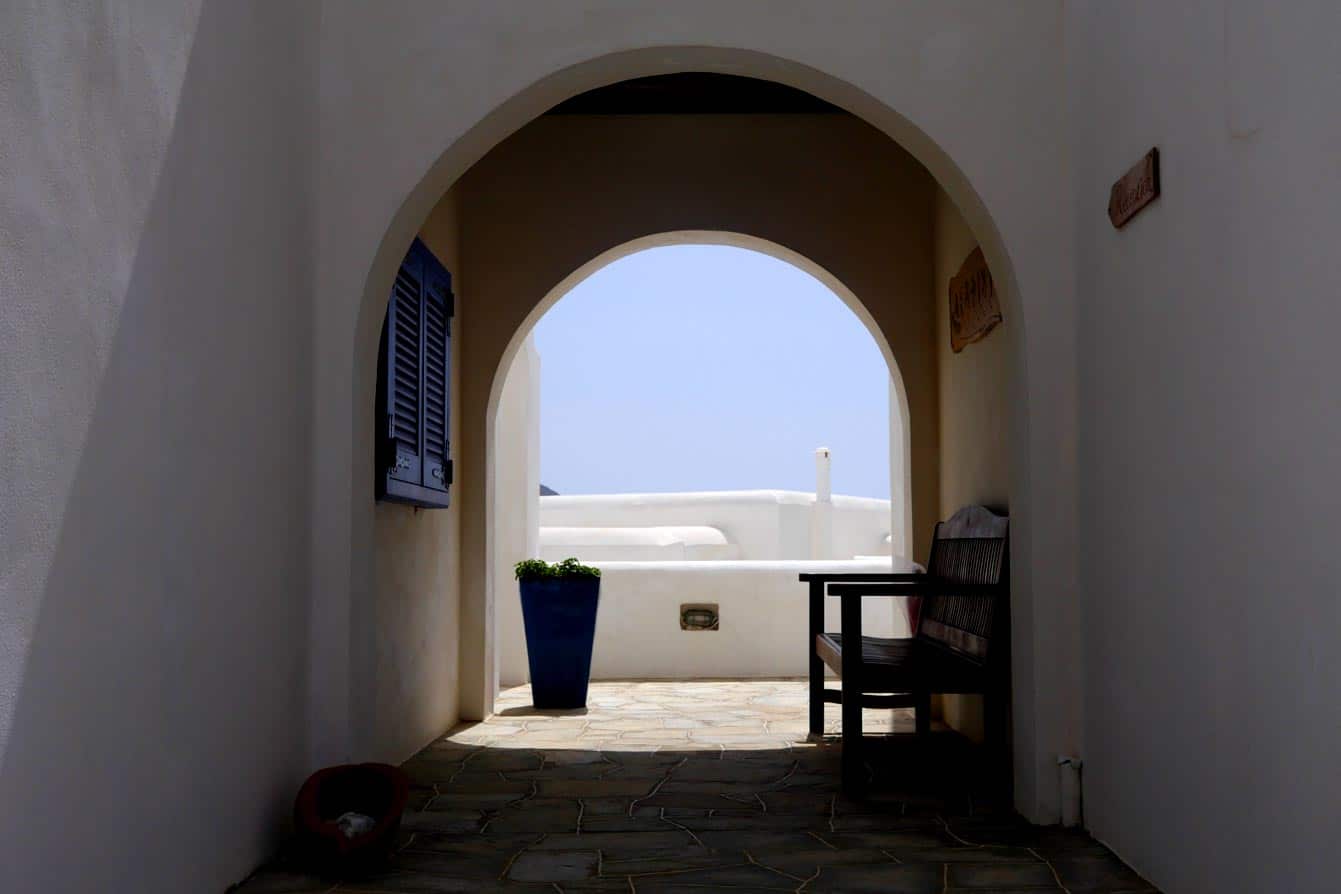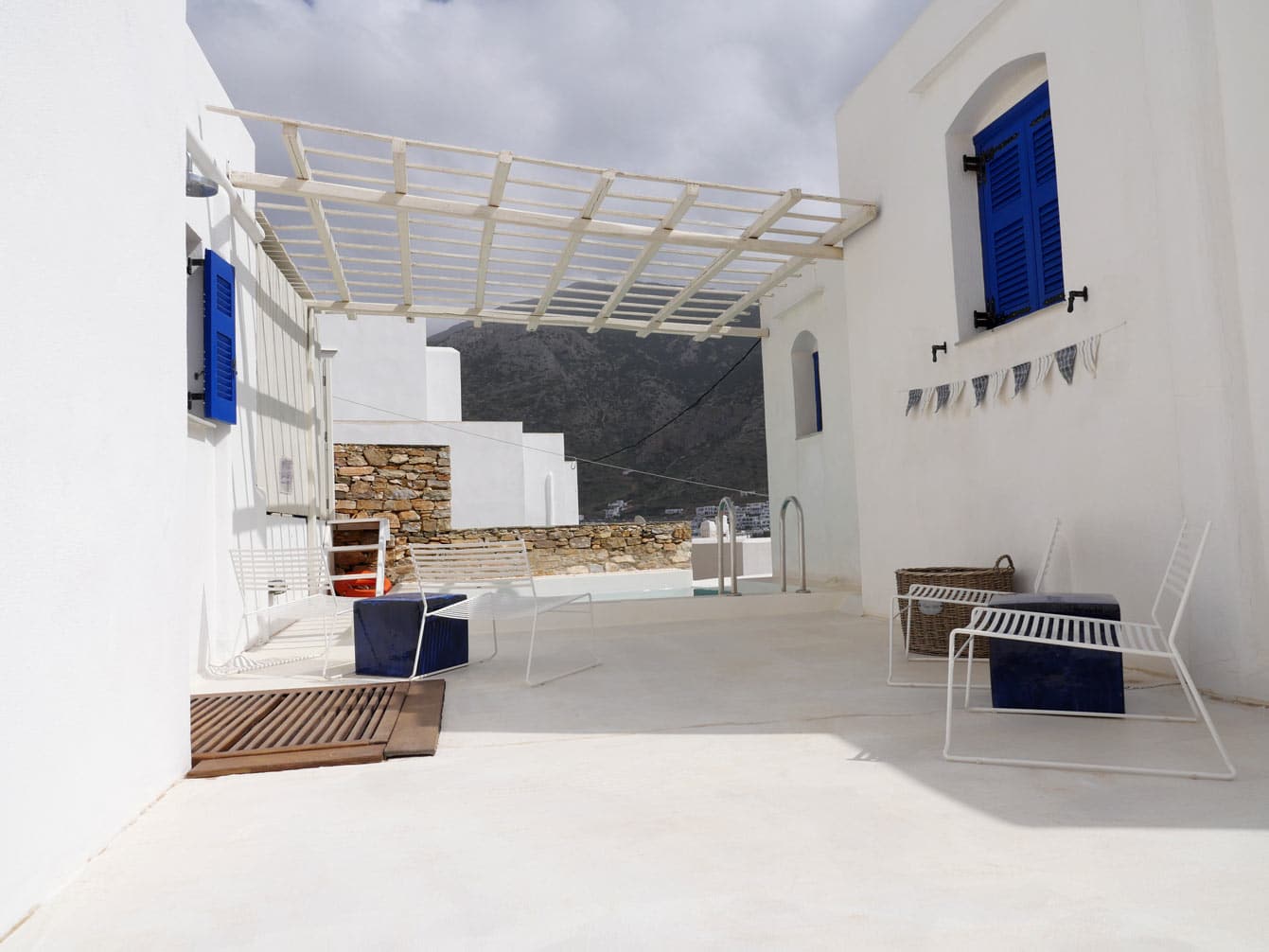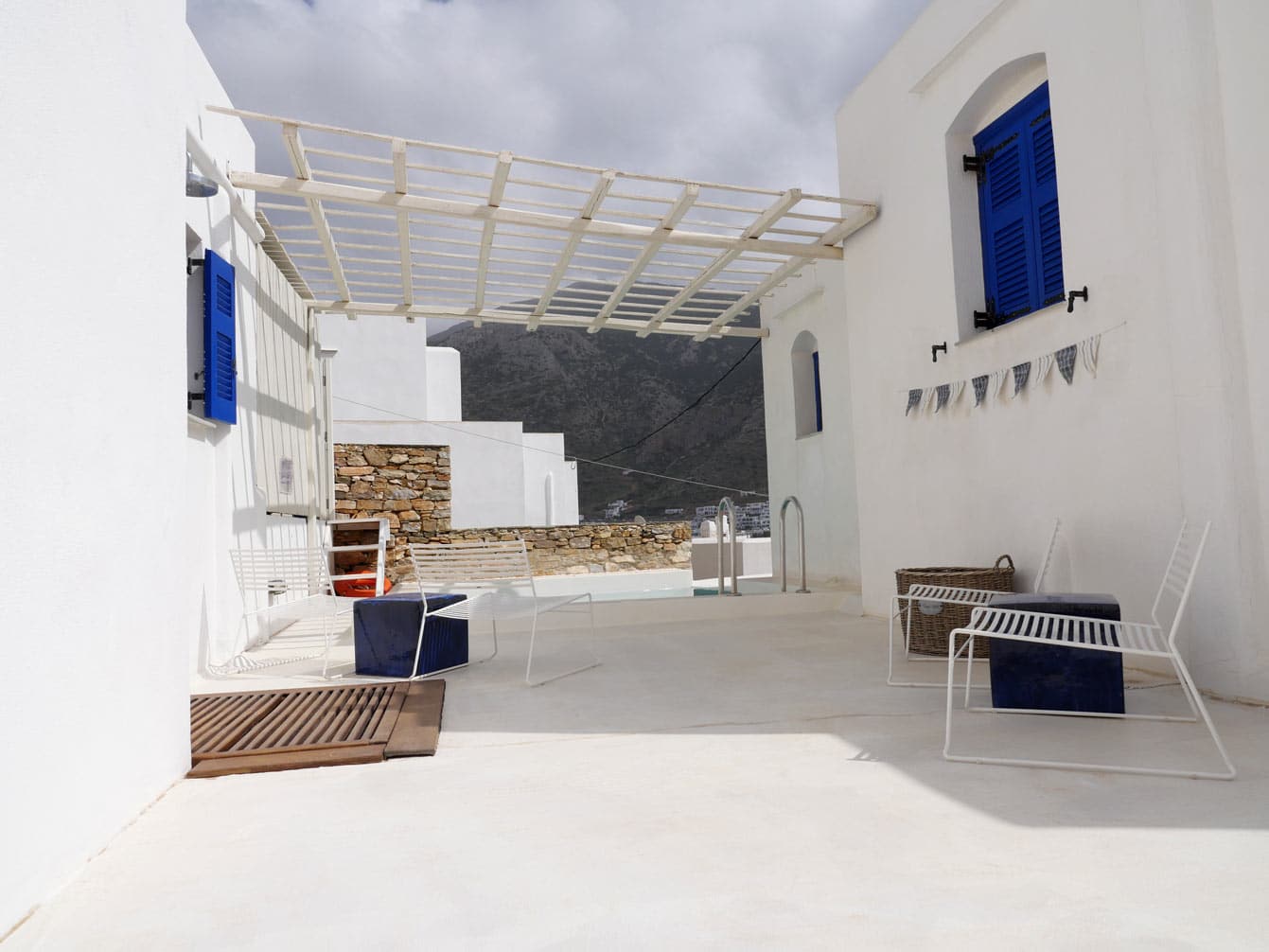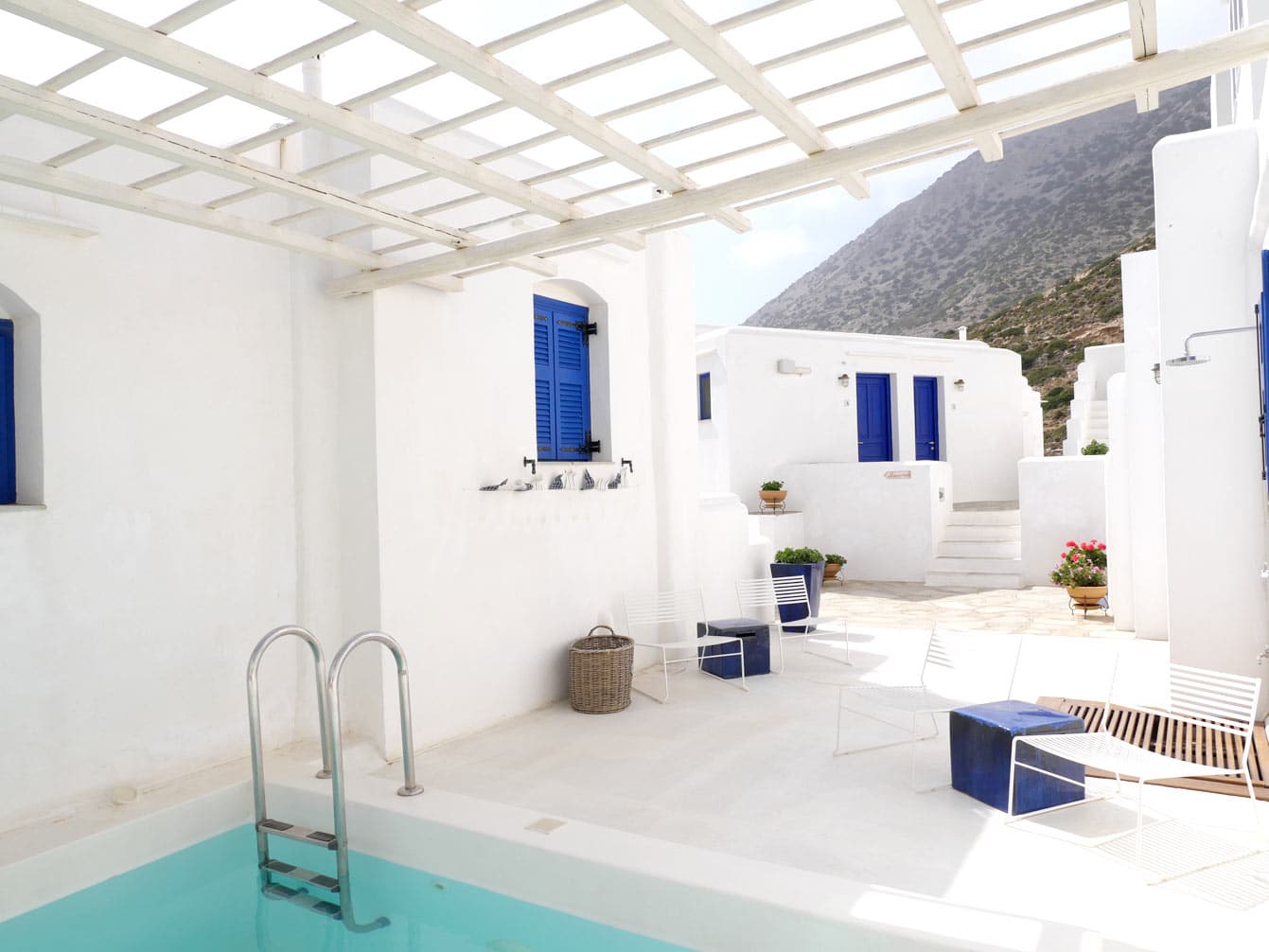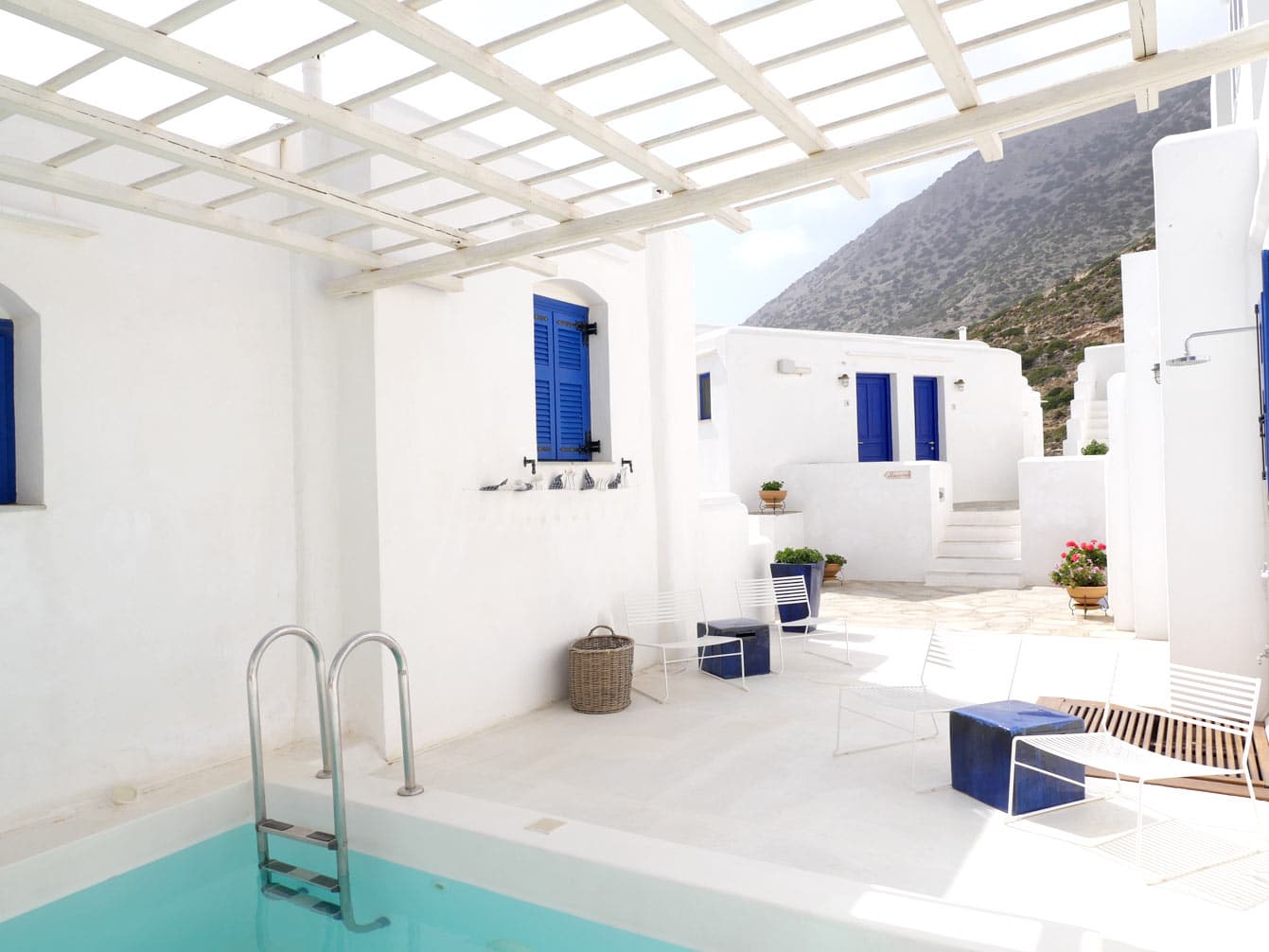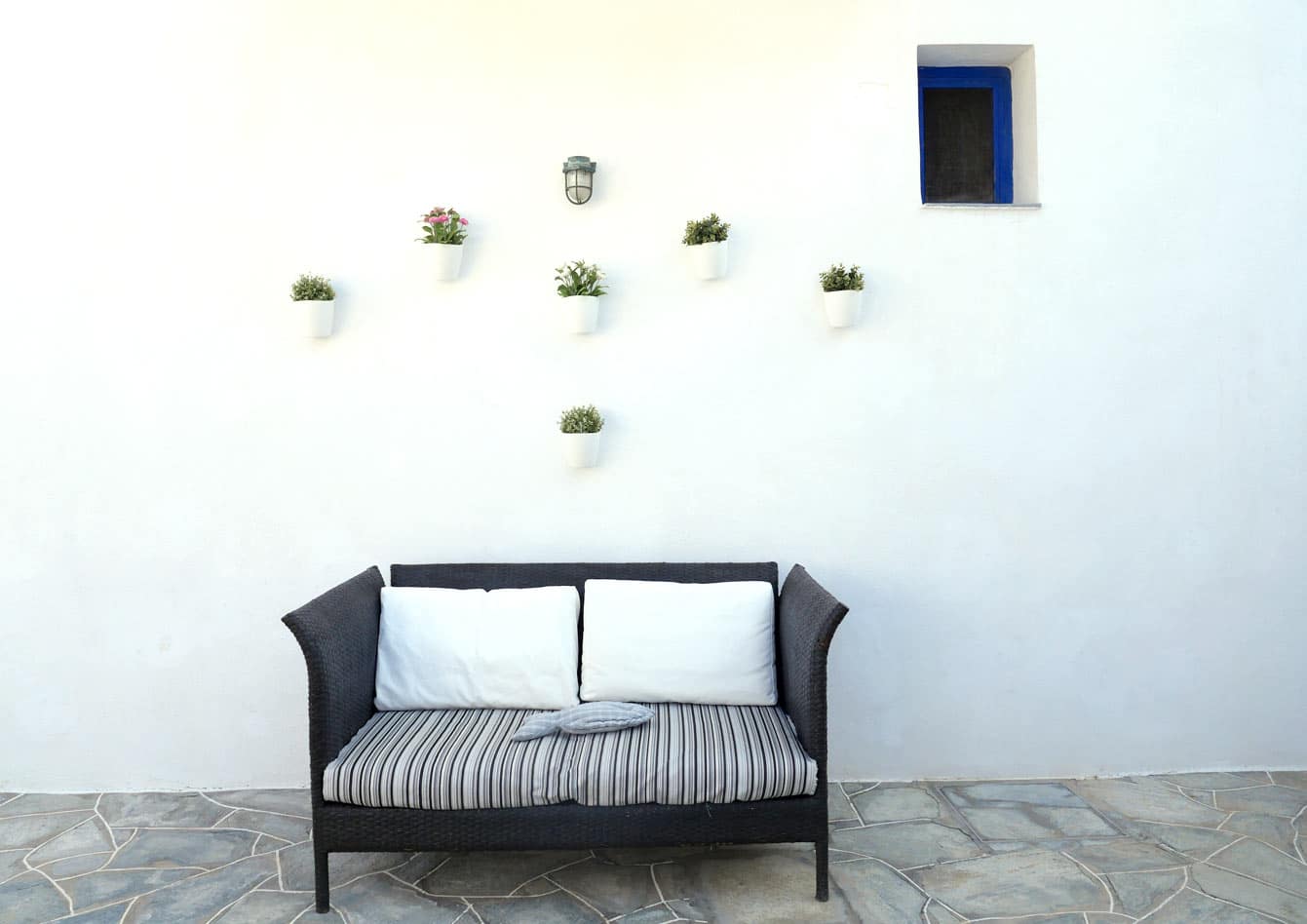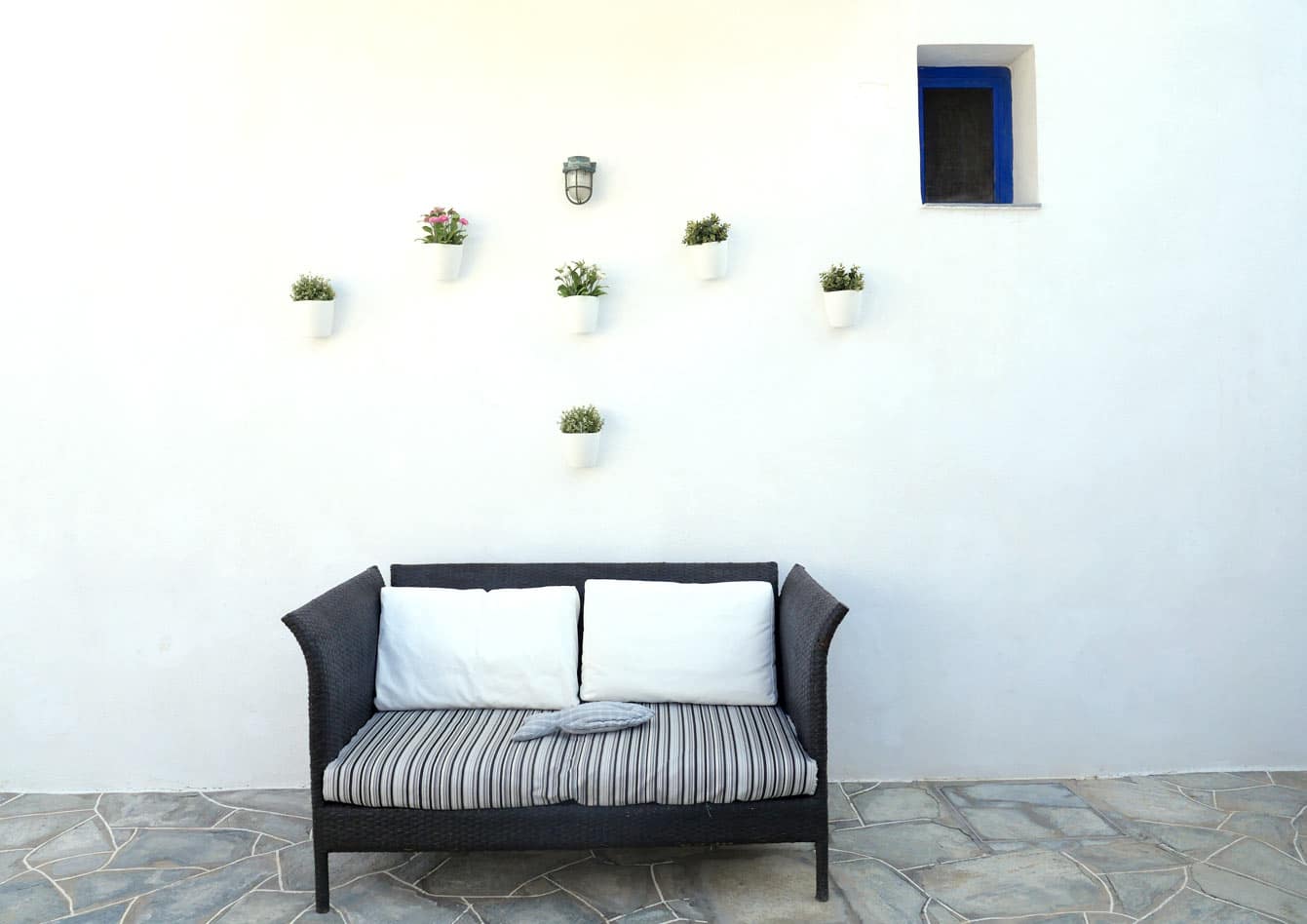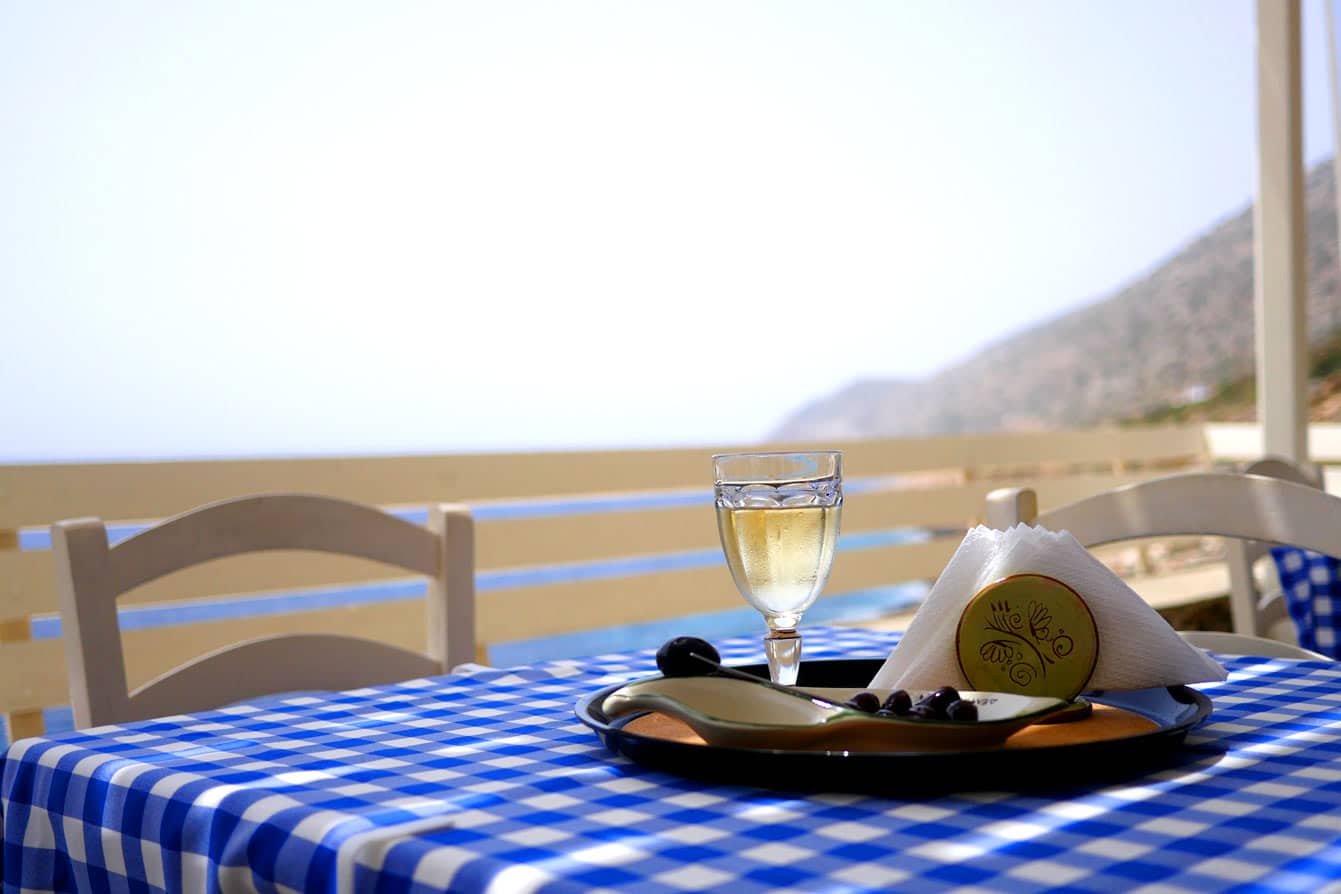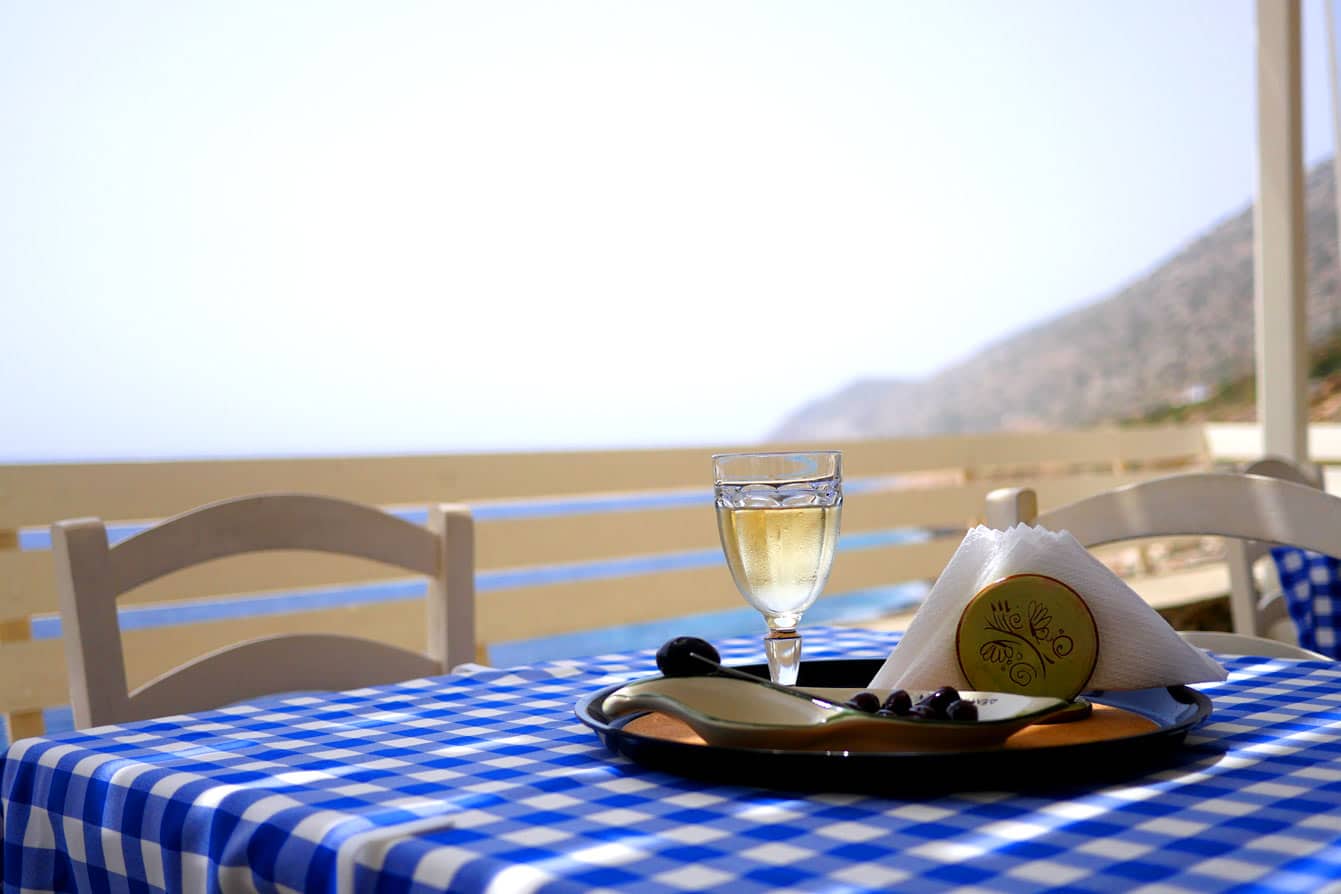 Welcoming wine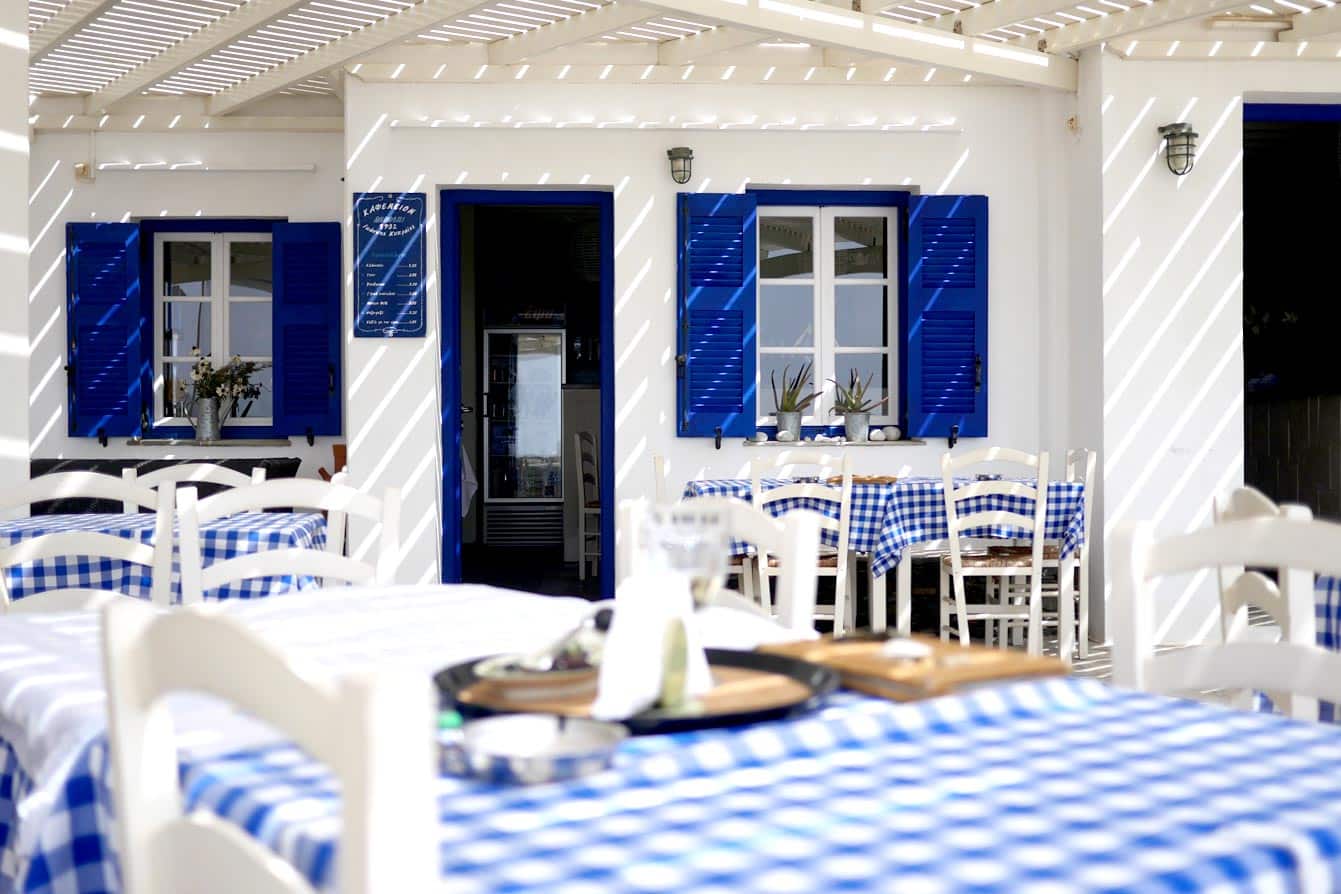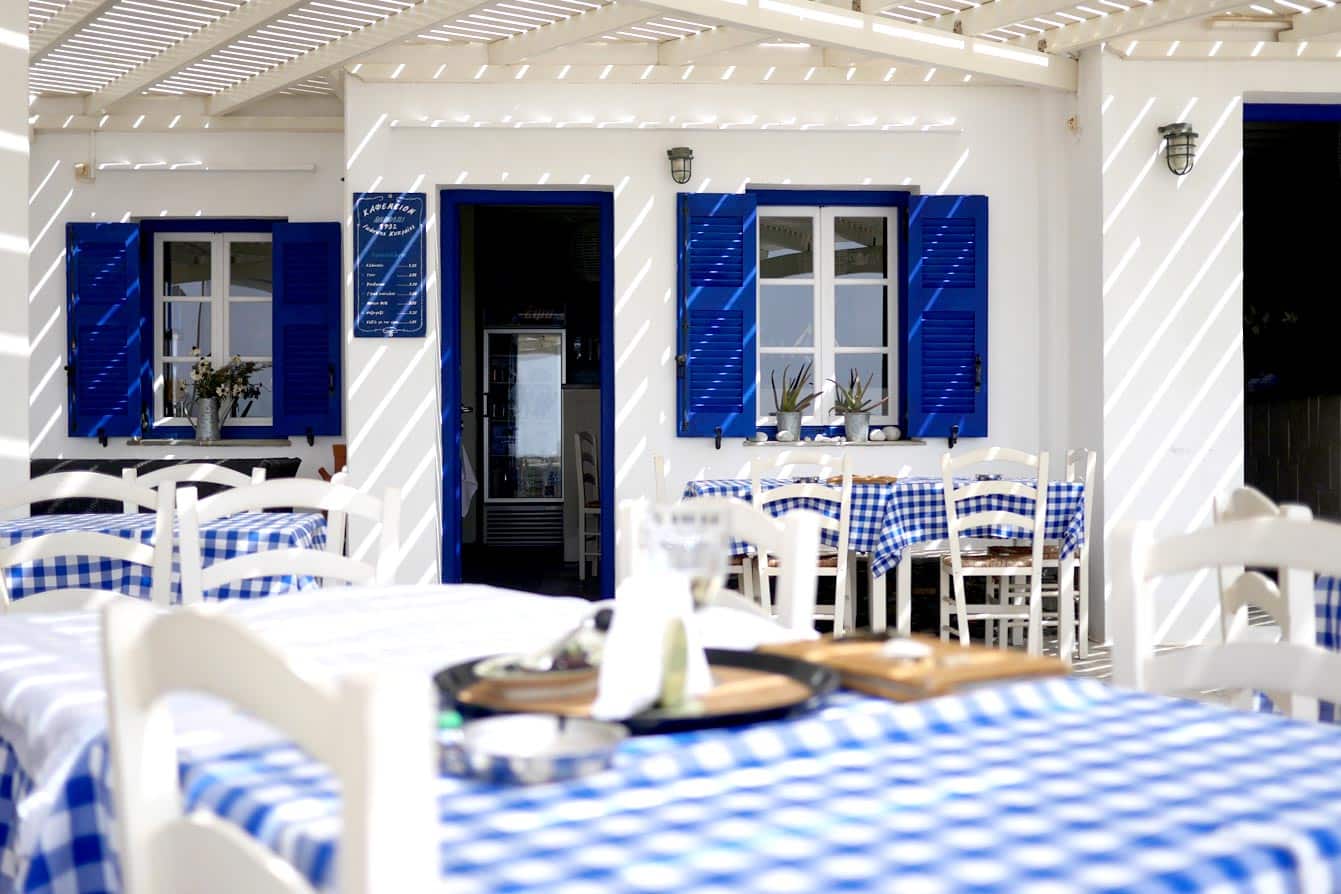 Restaurant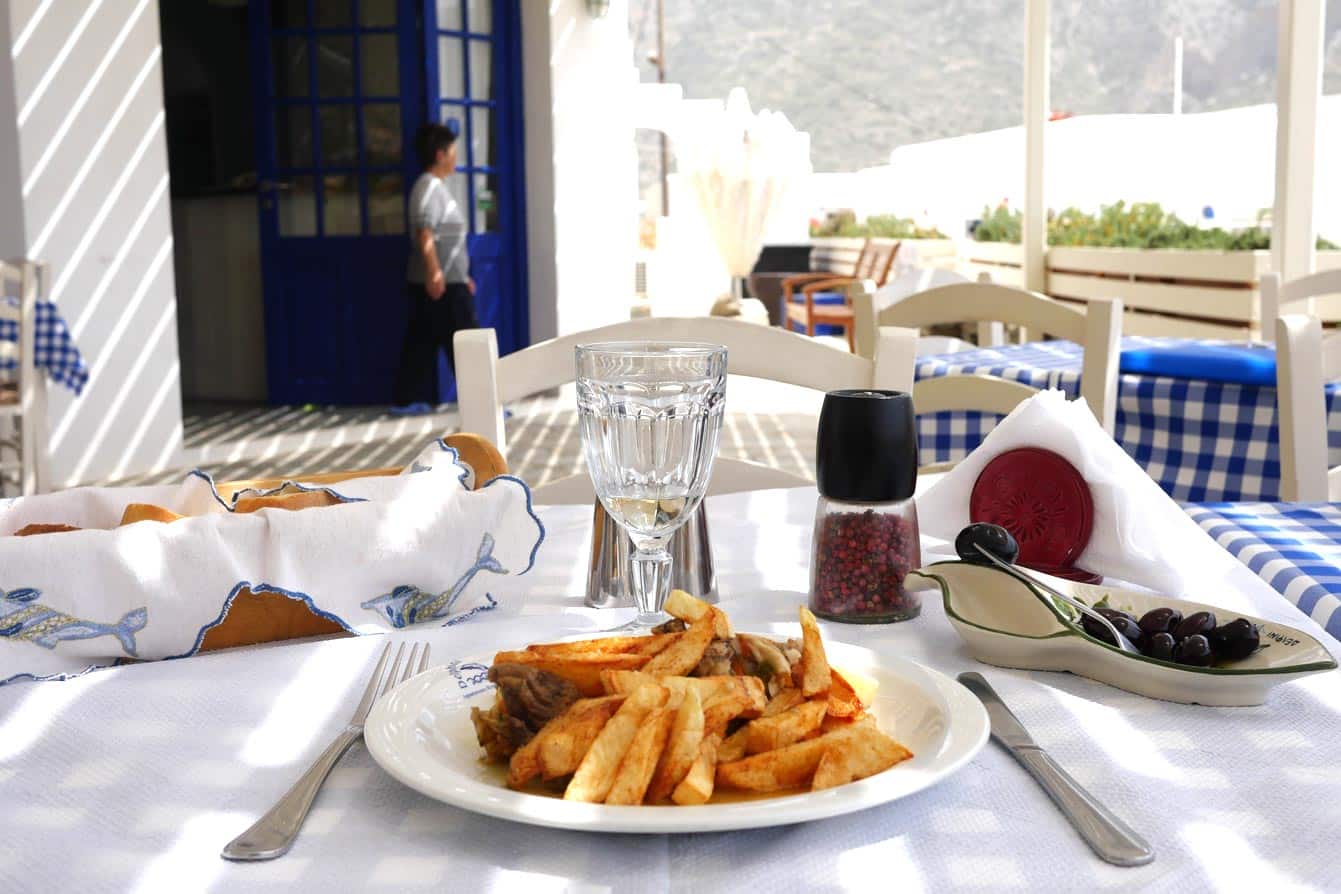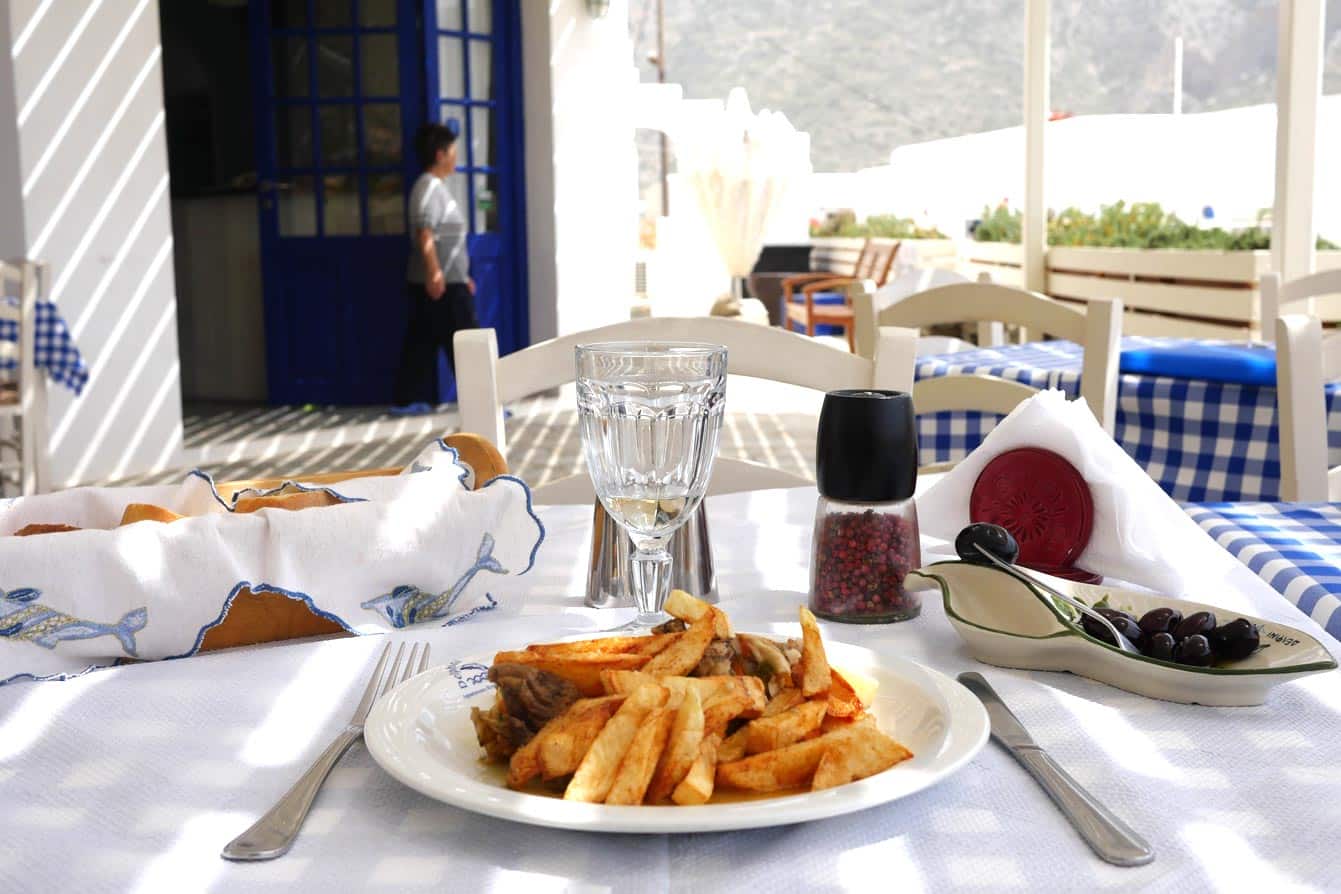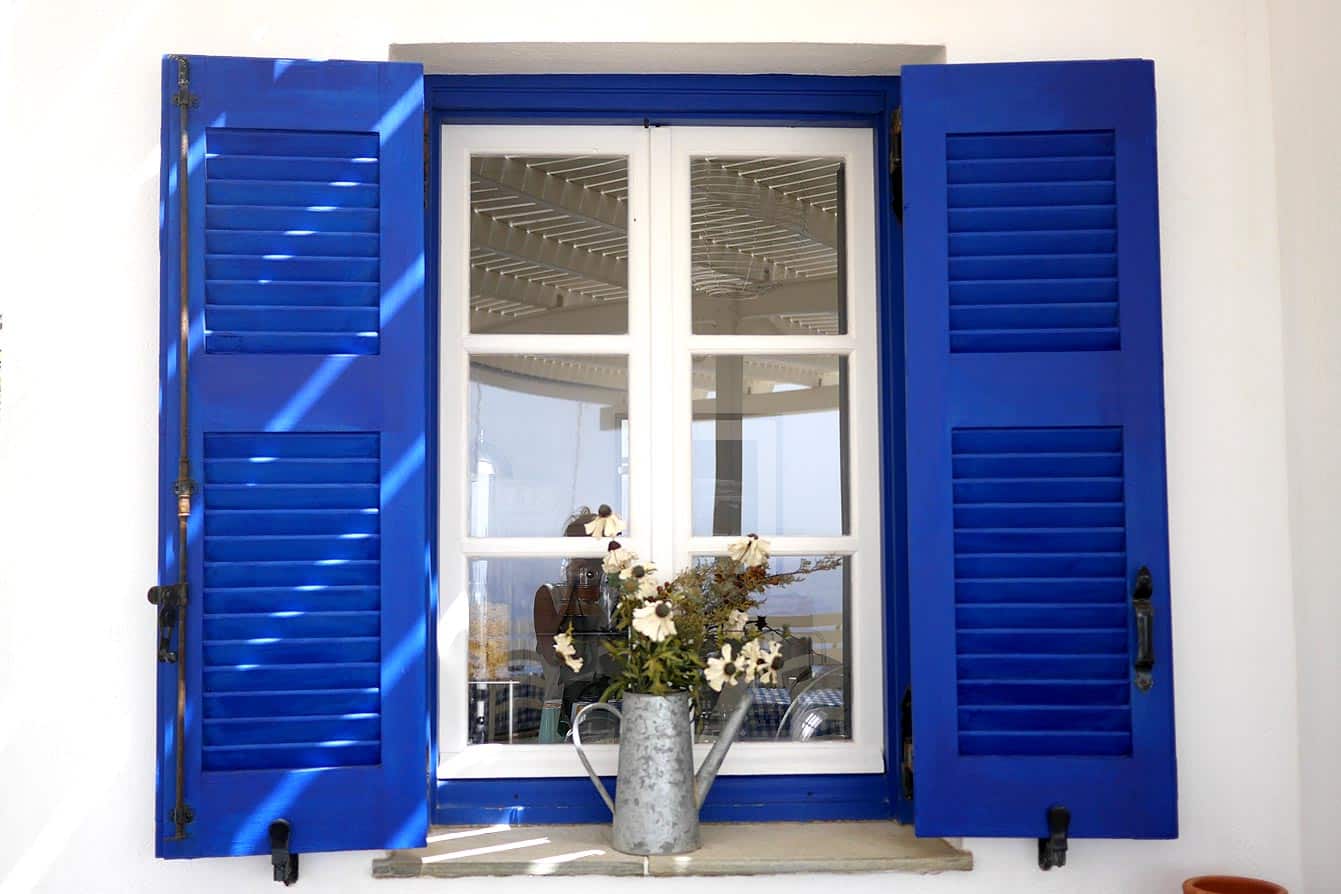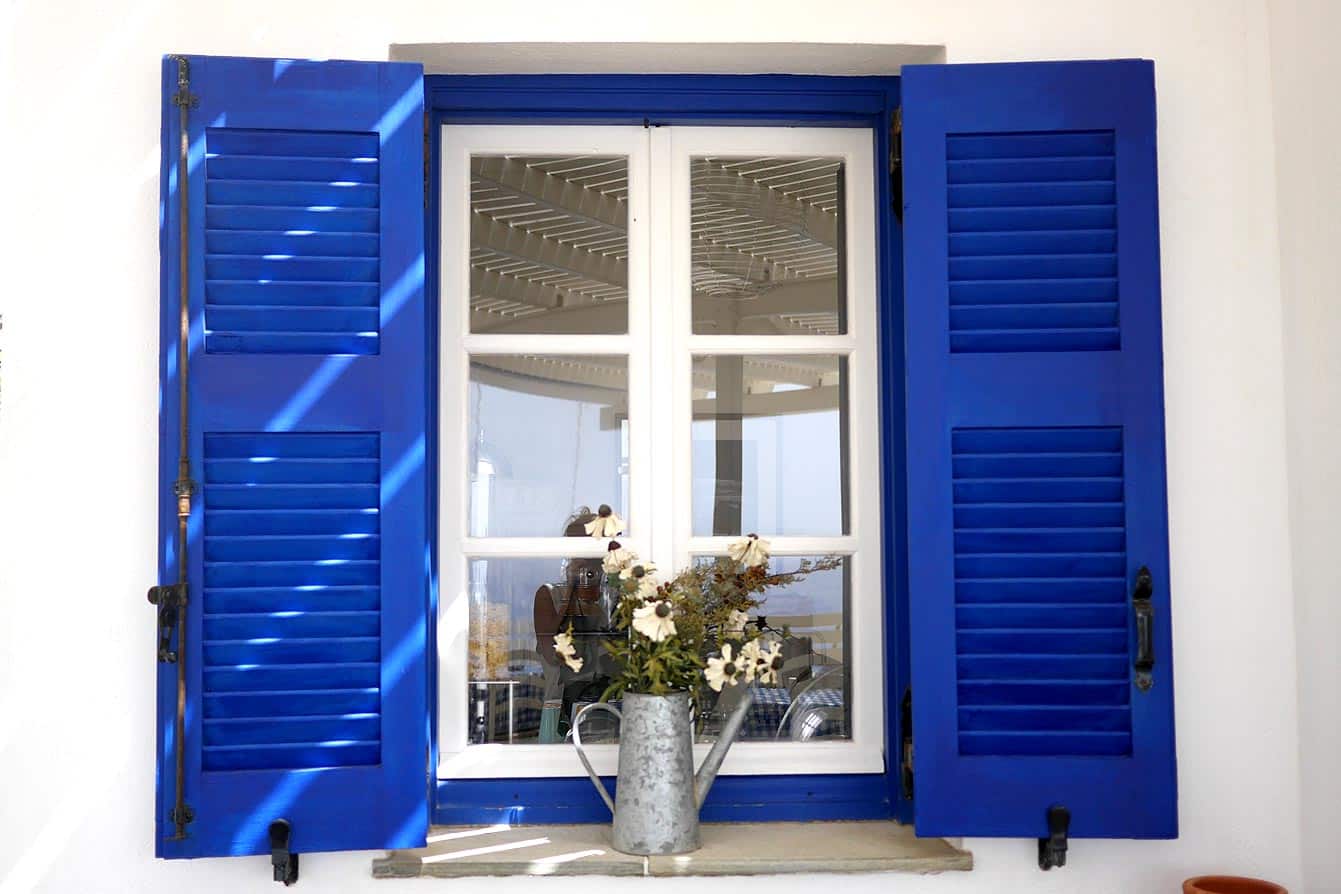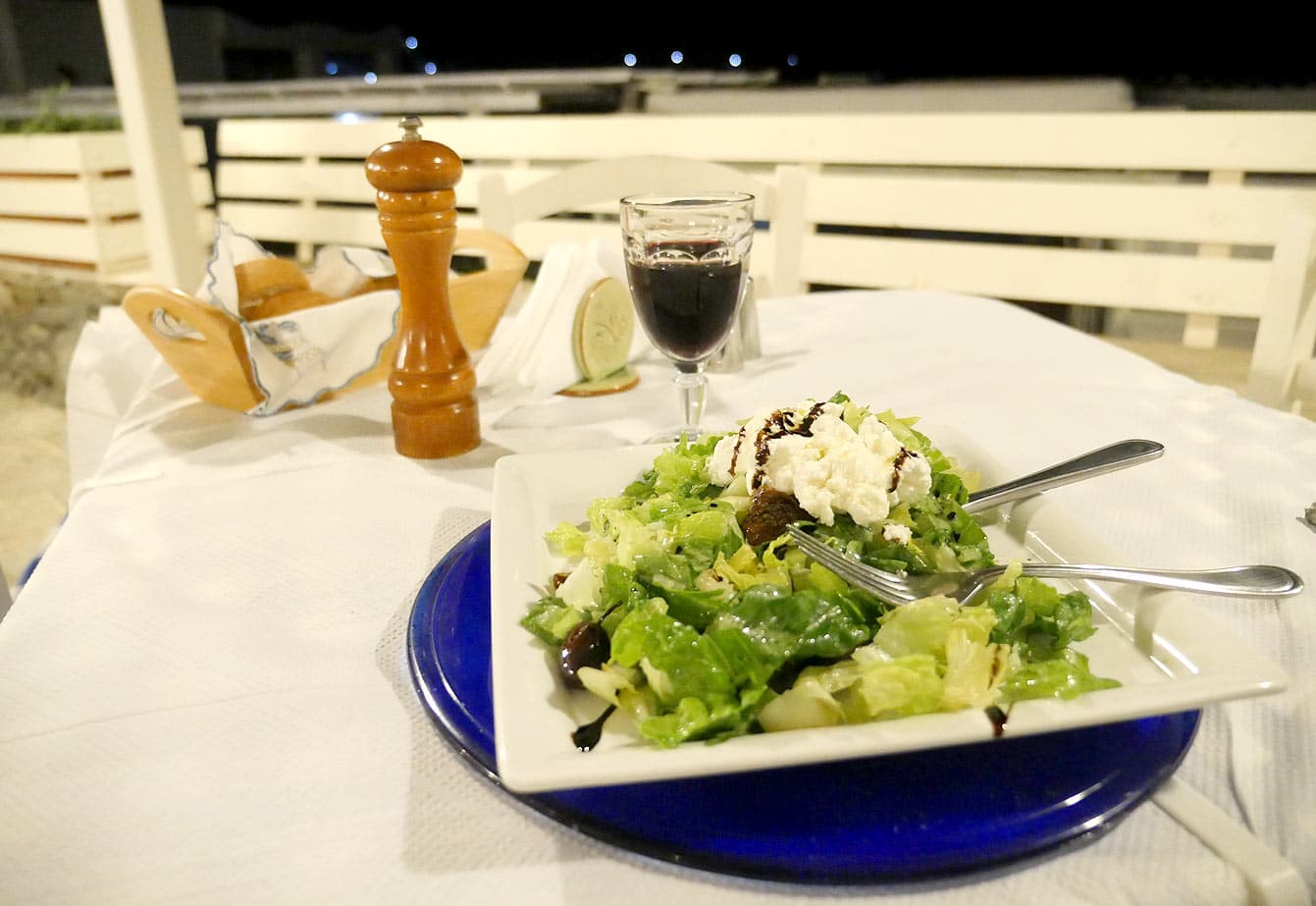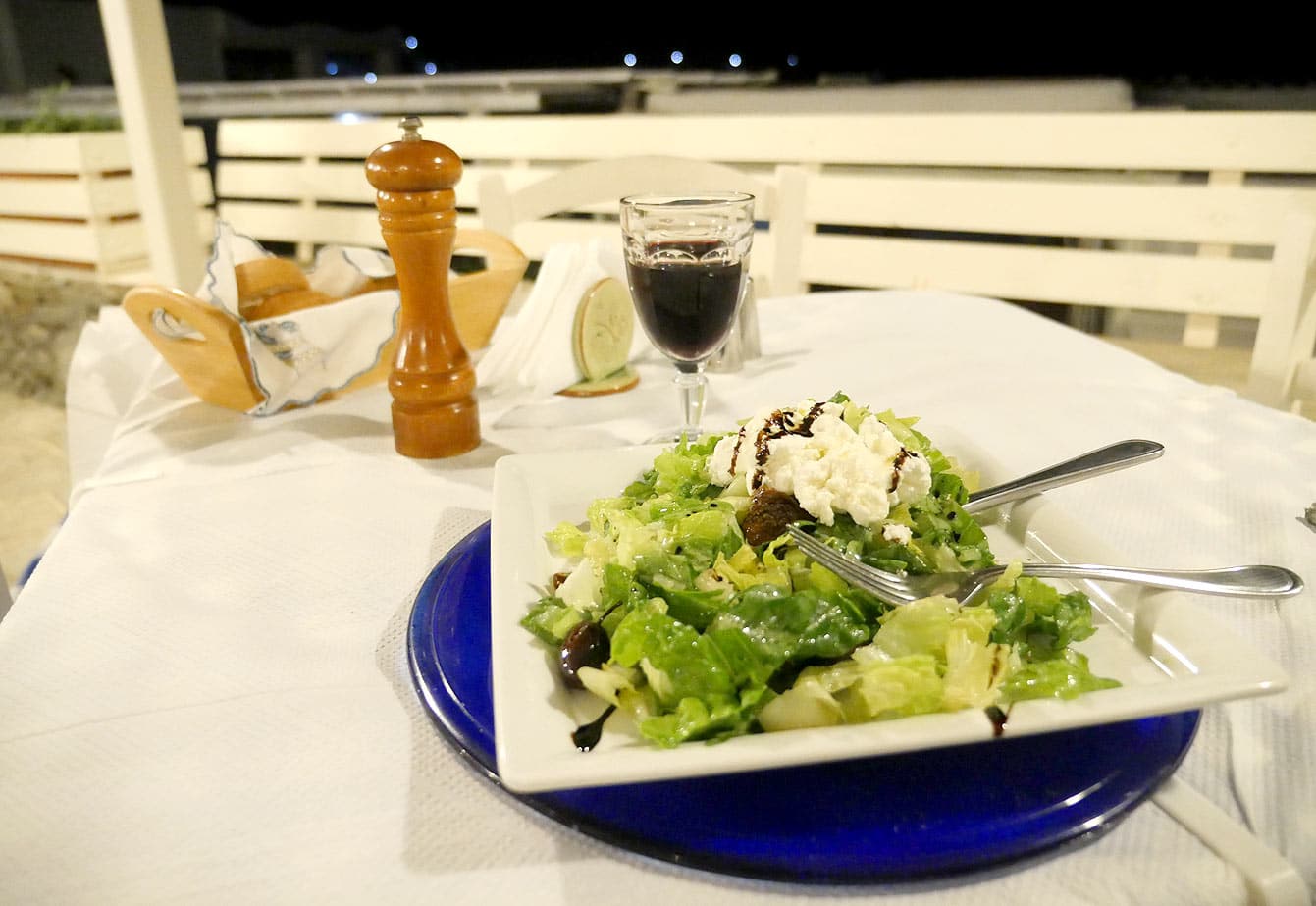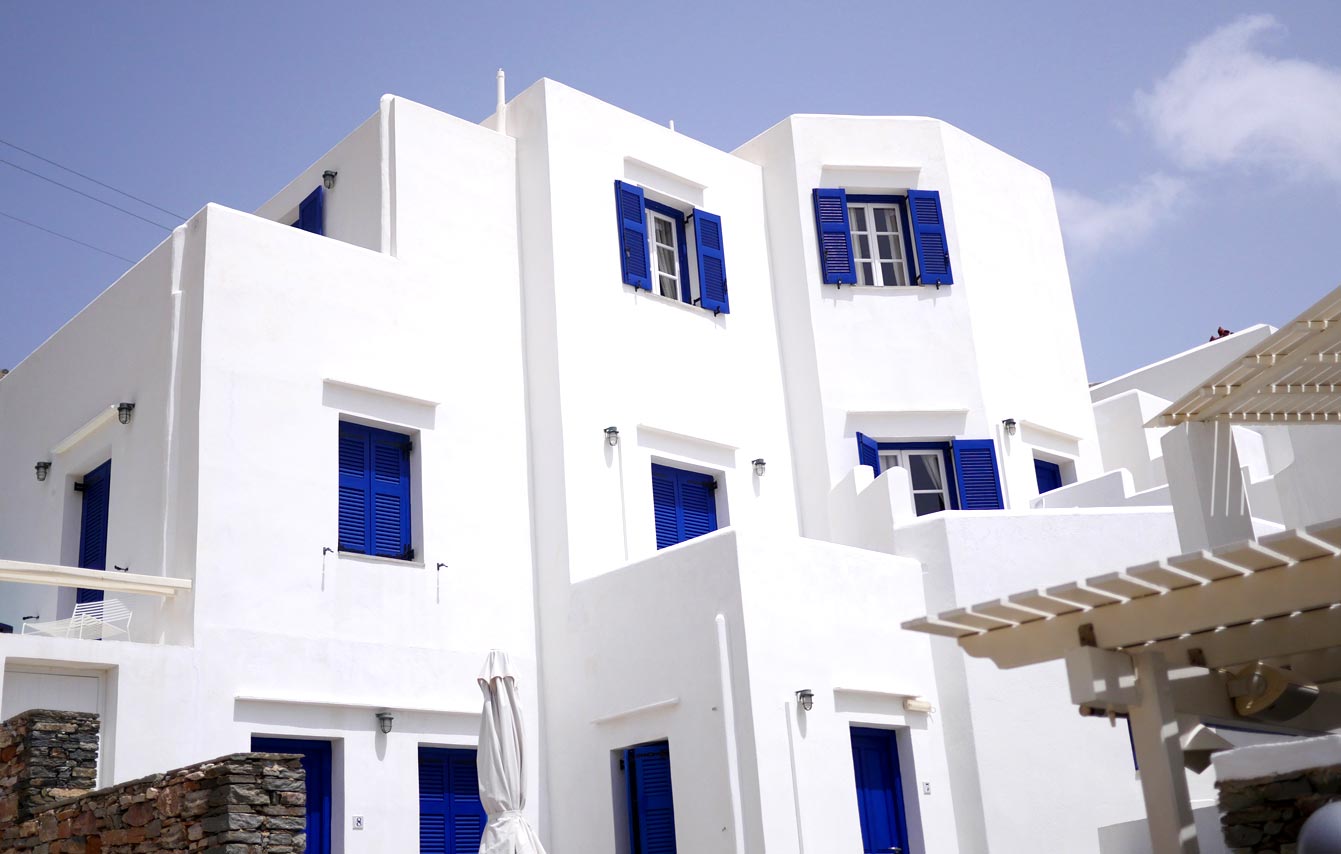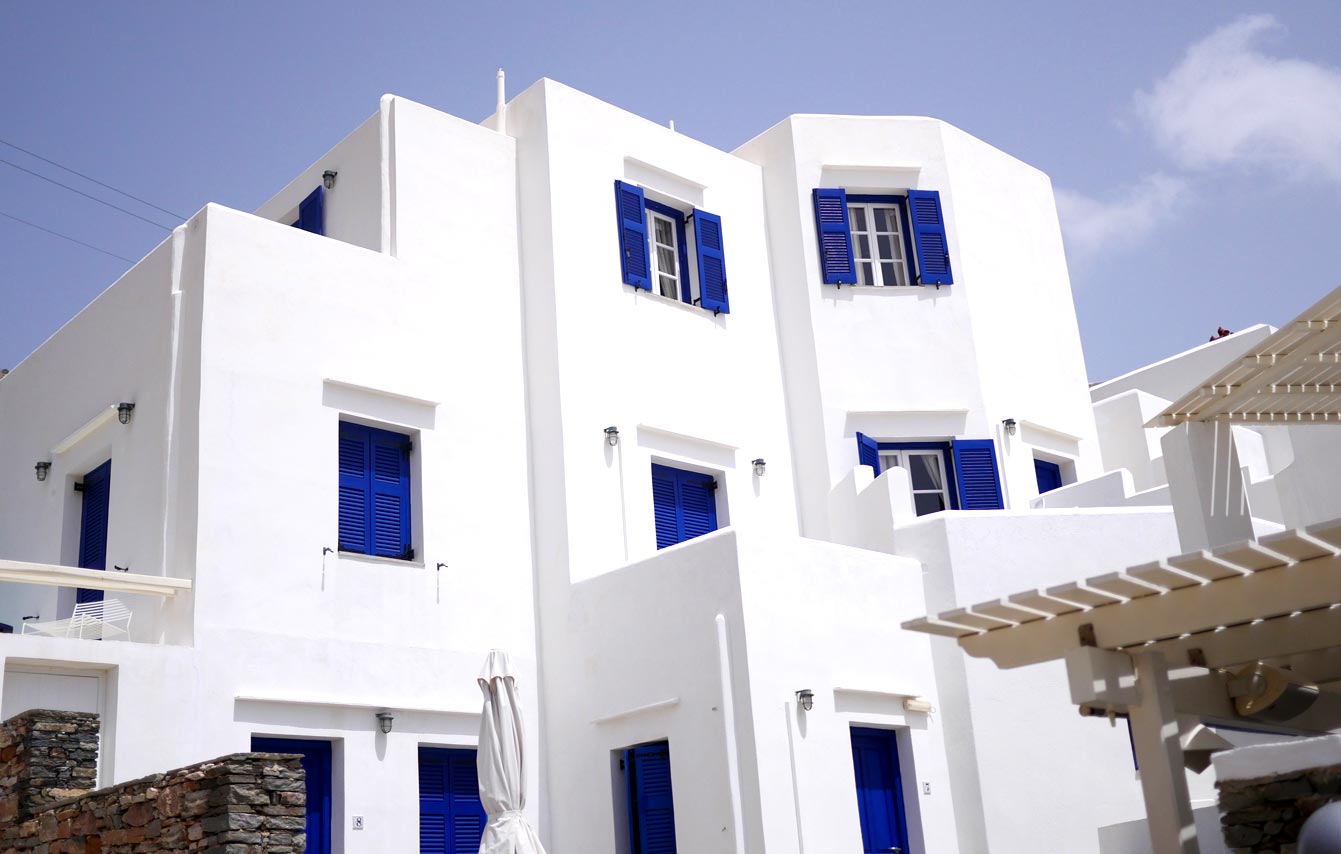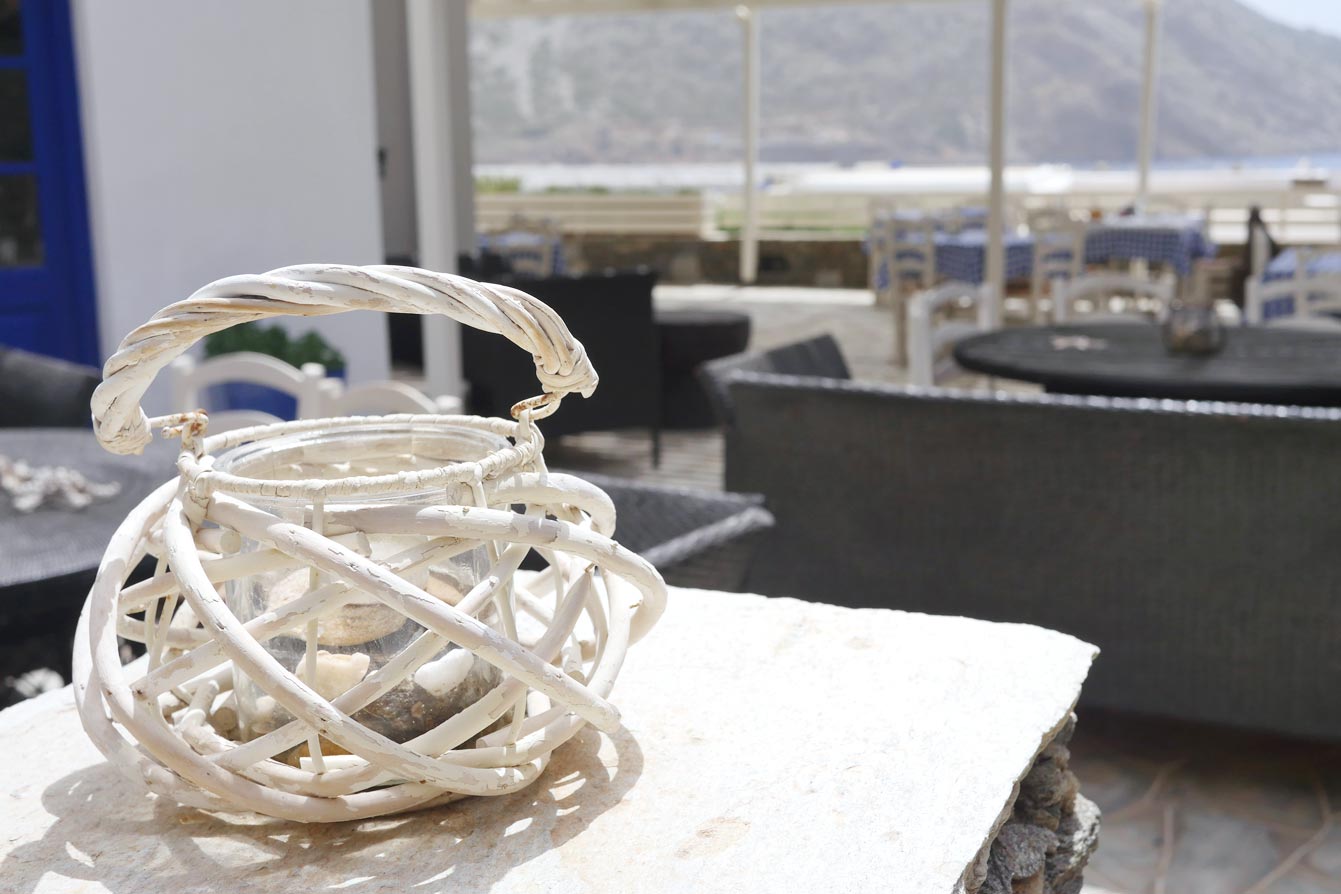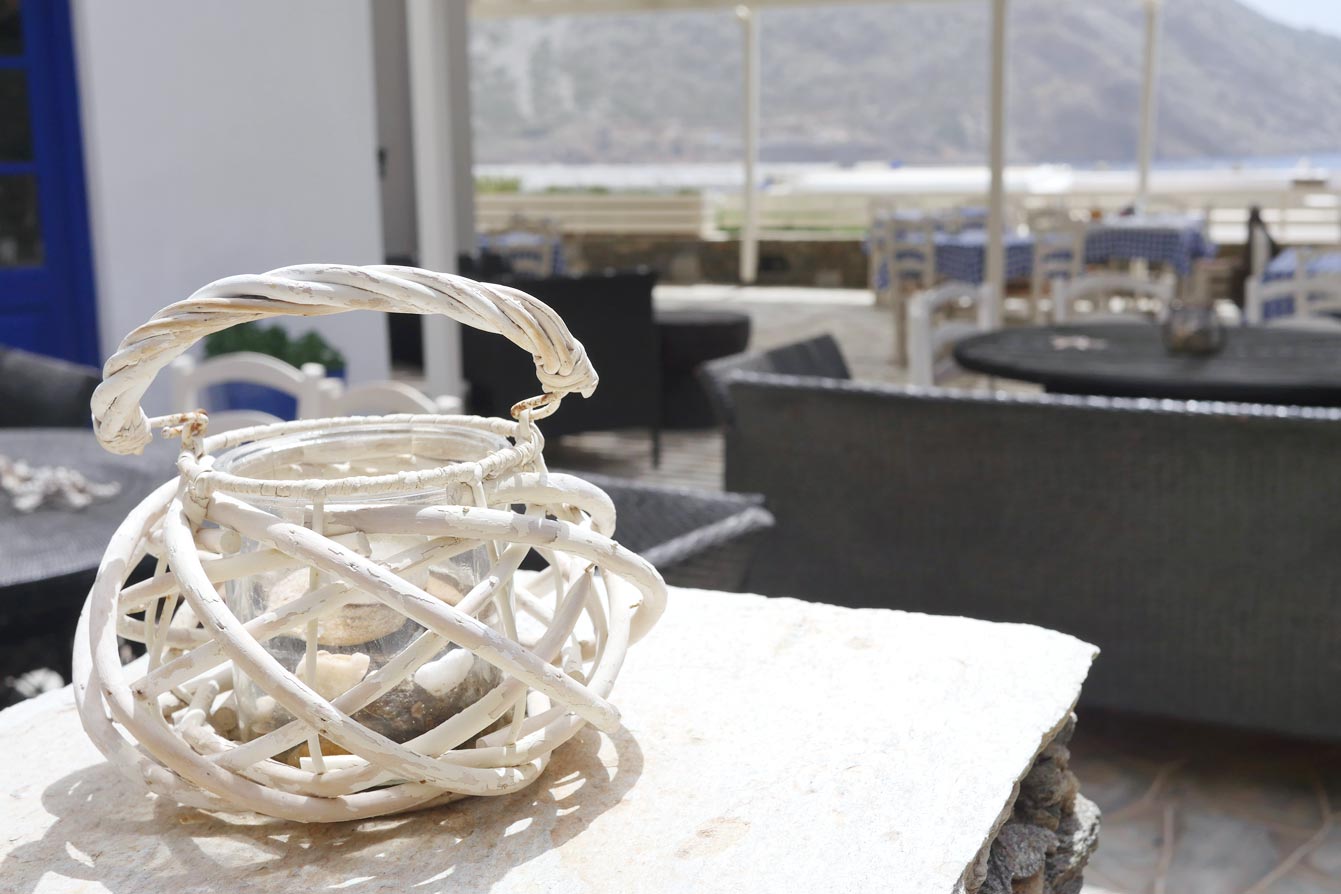 Room No. 15
Superior Double Room with Whirlpool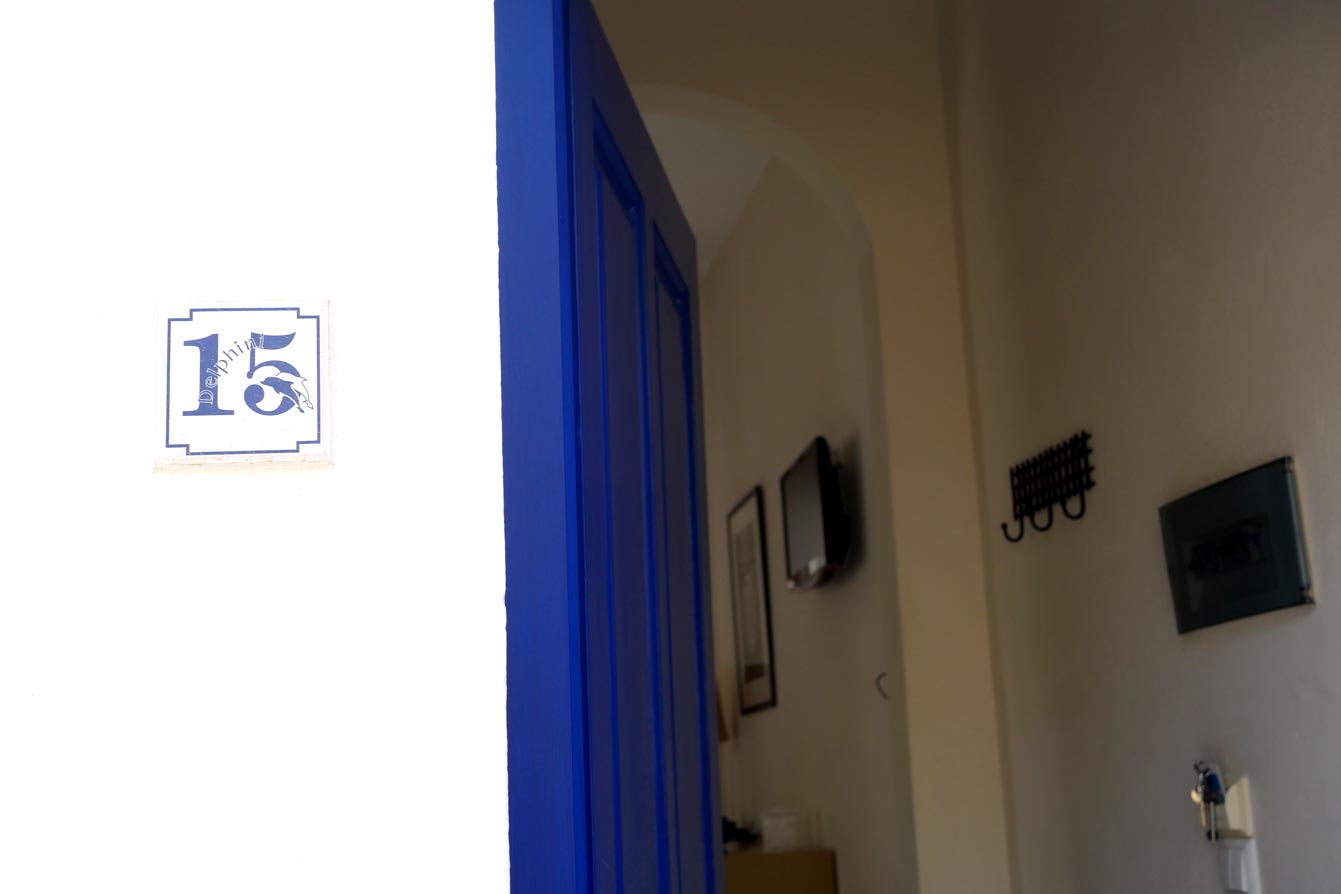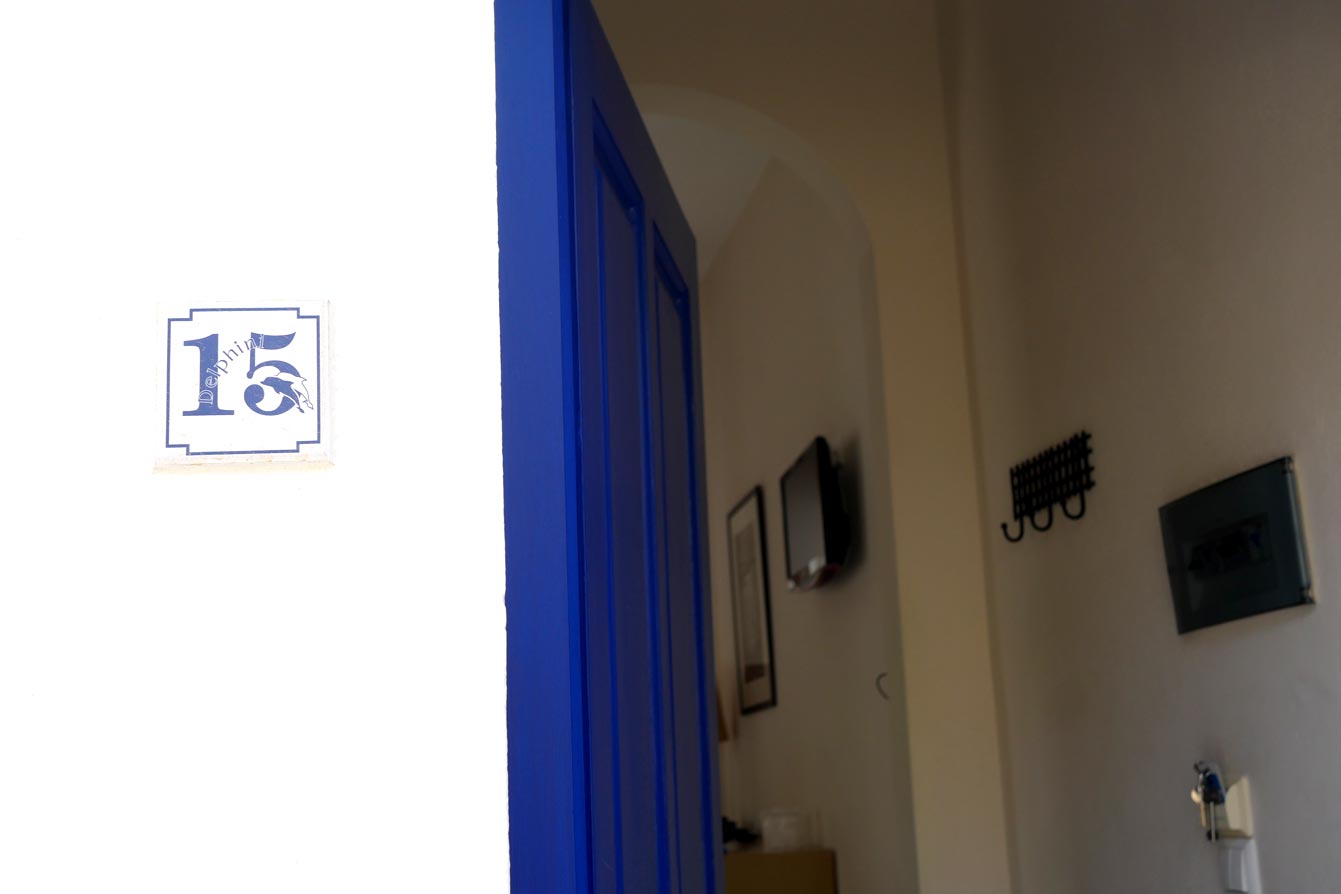 Home Cakes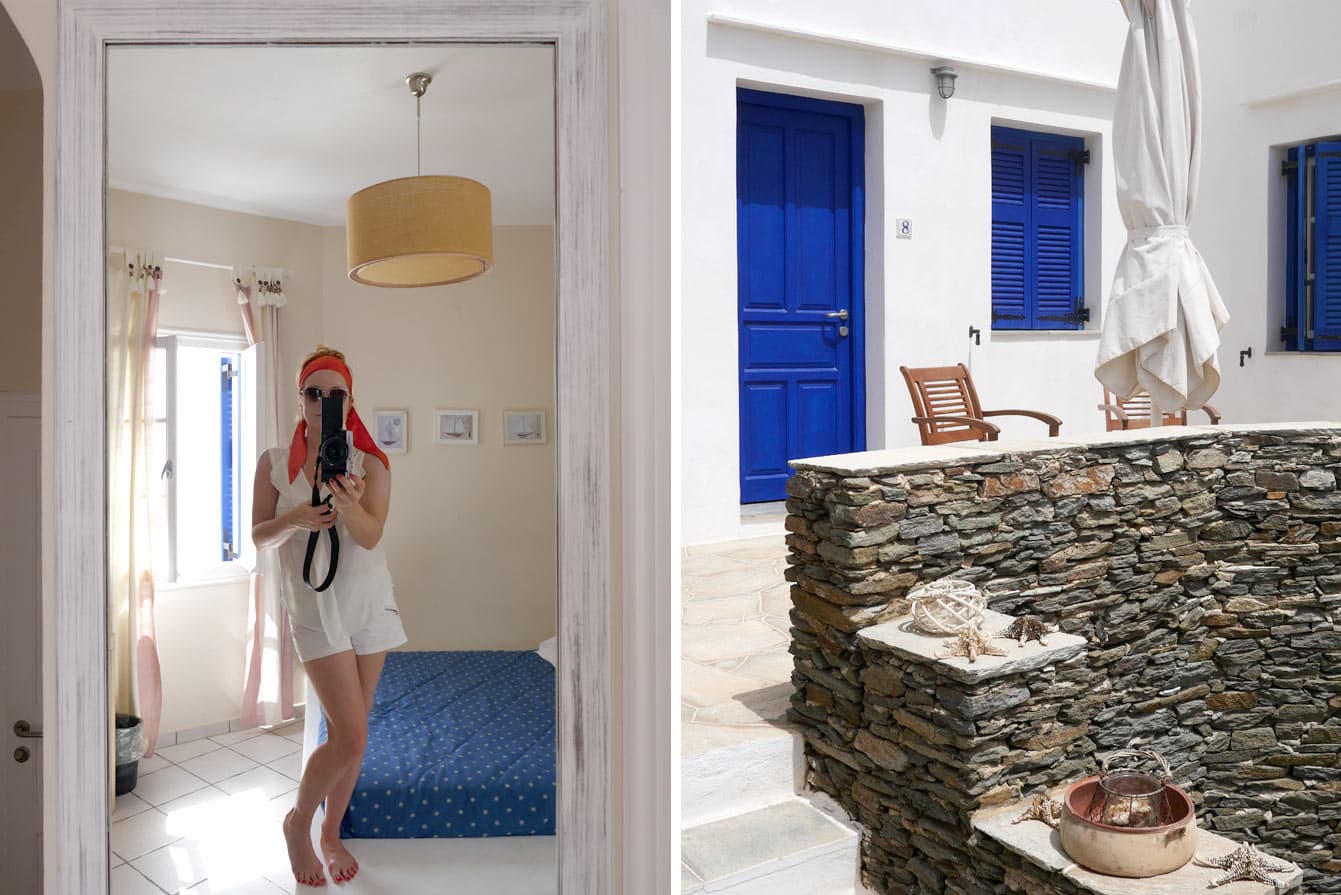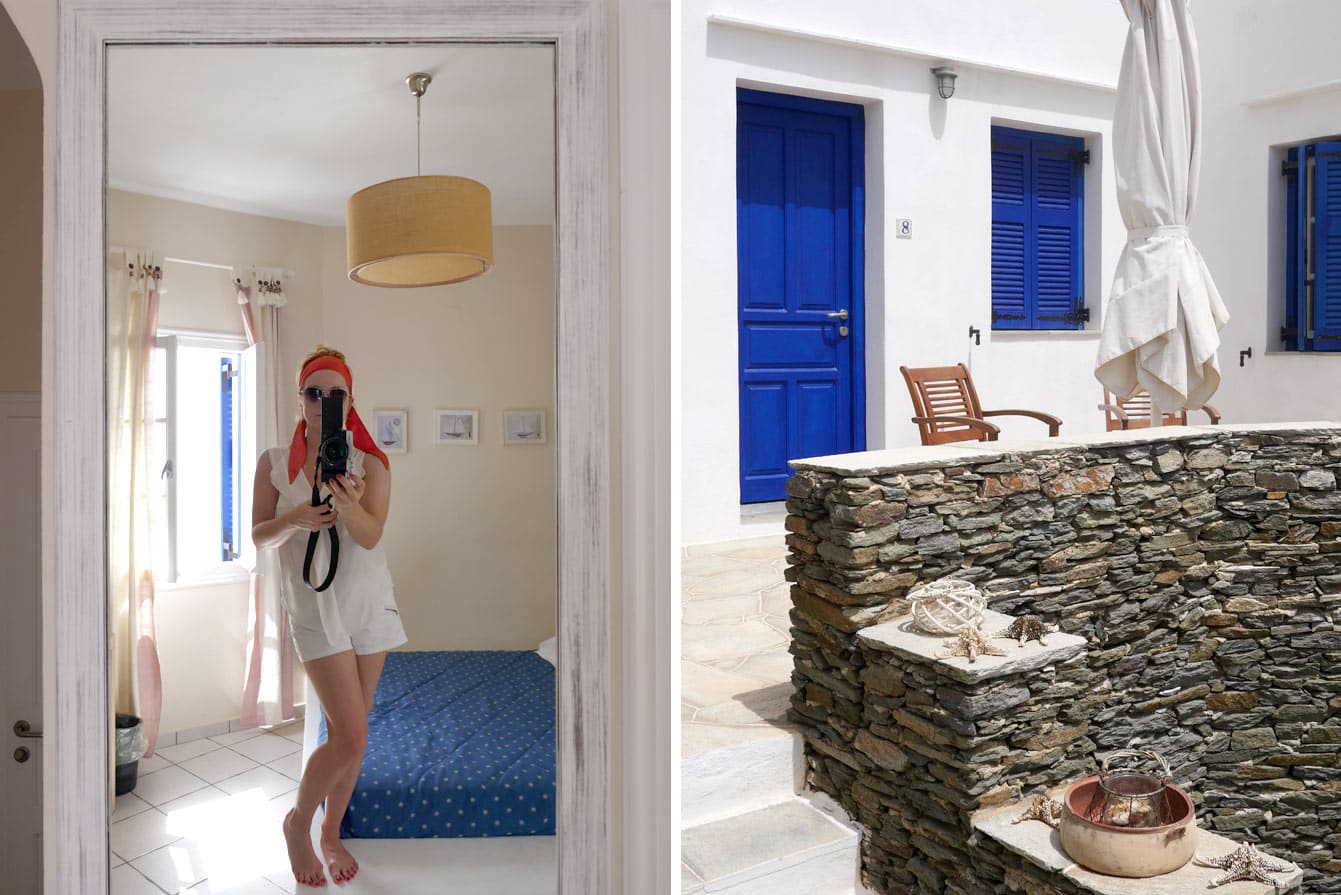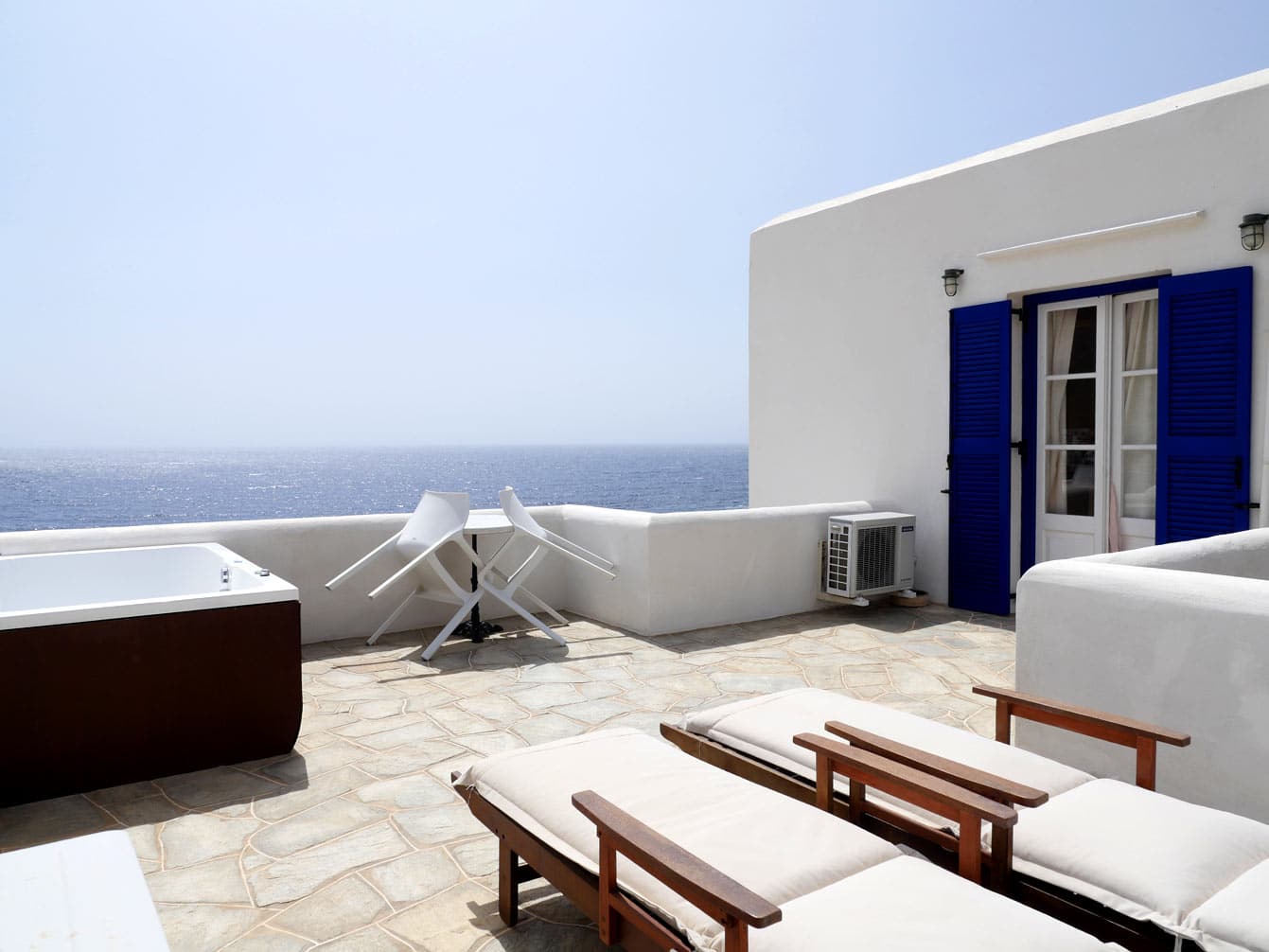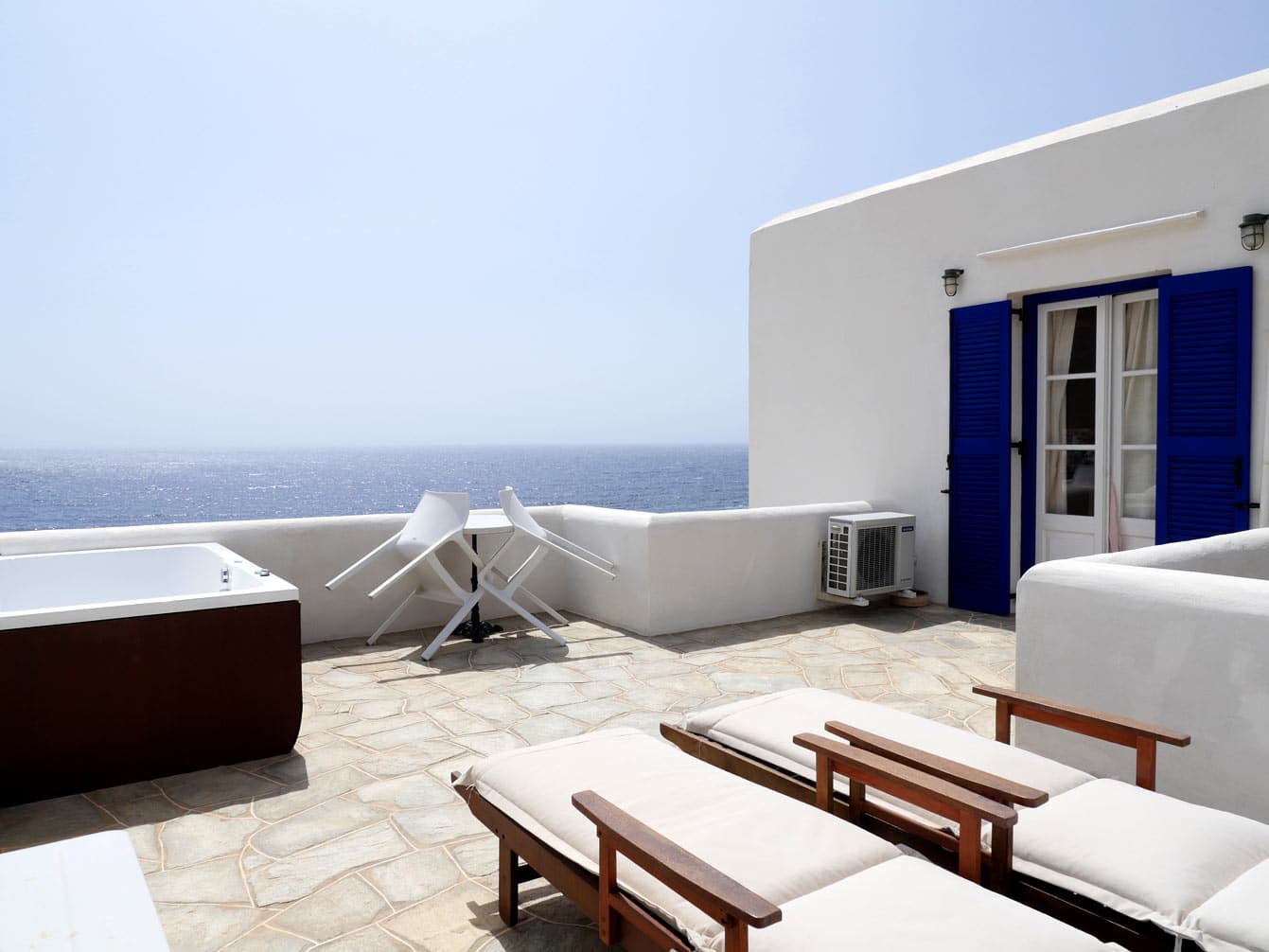 The terrace of my room …
Outdoor hydromassage bath (cold water)