Big heart for this Vietnamese city

Hoi An is a city in Vietnam, thirty kilometers south of Da Nang.
World Heritage of UNESCO, it is also among my favorites heart of travel. A must if you visit Vietnam.
 Beautiful Hoi An
---
What to say…
Hoi An is a city that captivates you with its atmosphere, its moisture, its slowness, and nightlife timeless. She looks like a quaint old Asian quarter and preserved. There is live, it feels extremely well thanks to its relaxed lifestyle. In addition, the resorts are 30 minutes away by bike. The perfect spot that combines culture, beauty of the places, authenticity, architecture, nature and of course sea. I had to spend three nights, hypnotized, I stayed two more nights.
It was in the 15th century, a prosperous city on the sea routes of the silk trade. Its charm and variety of architectural styles from ancient remains from its various European influences, Chinese, Japanese (such as Japanese Covered Bridge, a covered bridge). Its old quarter houses pagodas, temples and old Japanese houses it is possible to visit the night.
Hoi An is very touristy is for good reason: such a gem could not remain secret for long. Nevertheless, the influx of visitors did not stop me from falling in love with this city (rare for the note, too many tourists spoil my fun). It is far from battalions of cars and armies of tourists who block the streets. And if you is too much, just do a bike ride in the countryside to find Vietnamese life.
I keep a very pleasant memory where I could have stayed another week, continue to feel completely disconnected and make me new clothes tailored …: P
A magical atmosphere at night …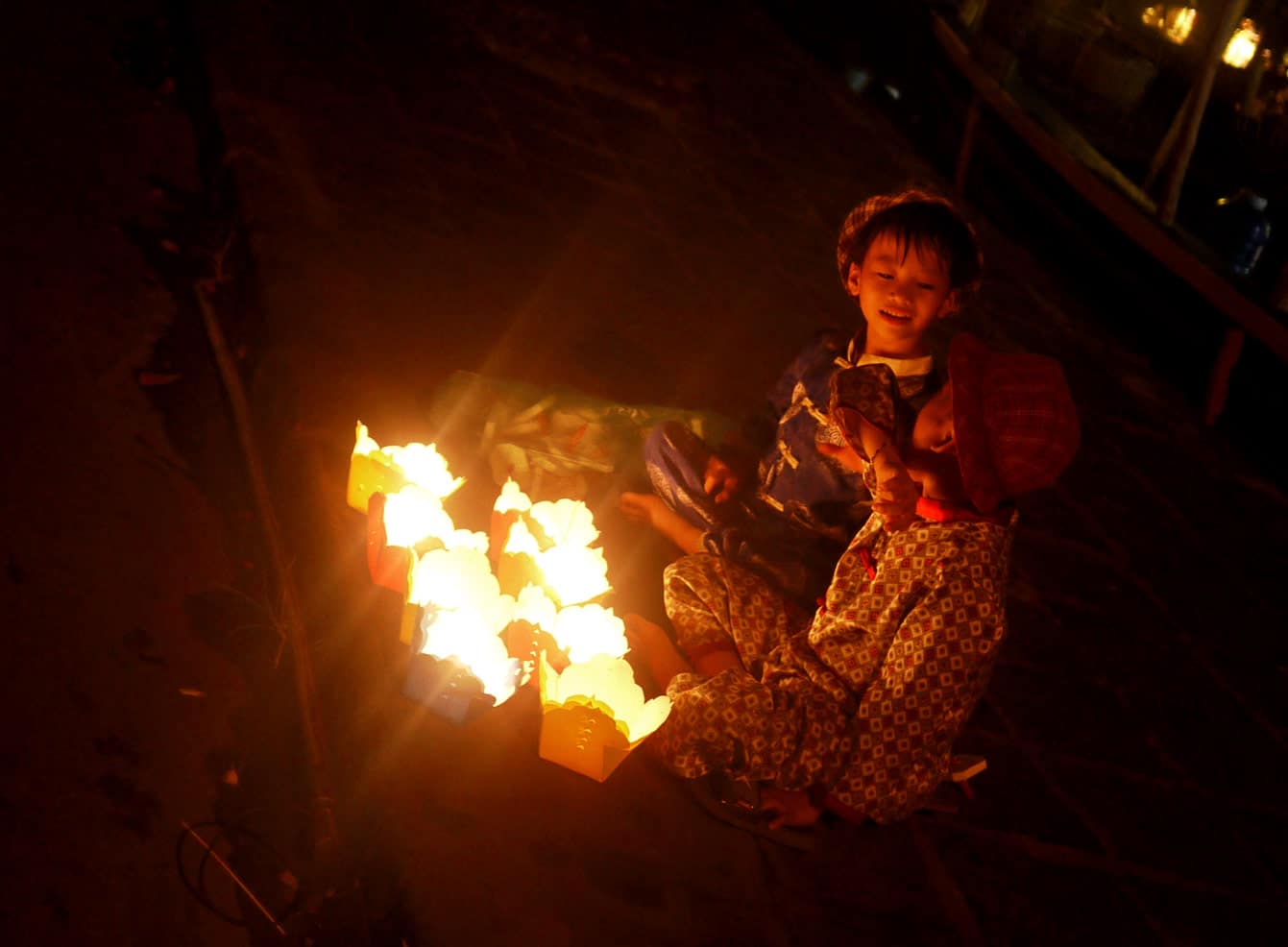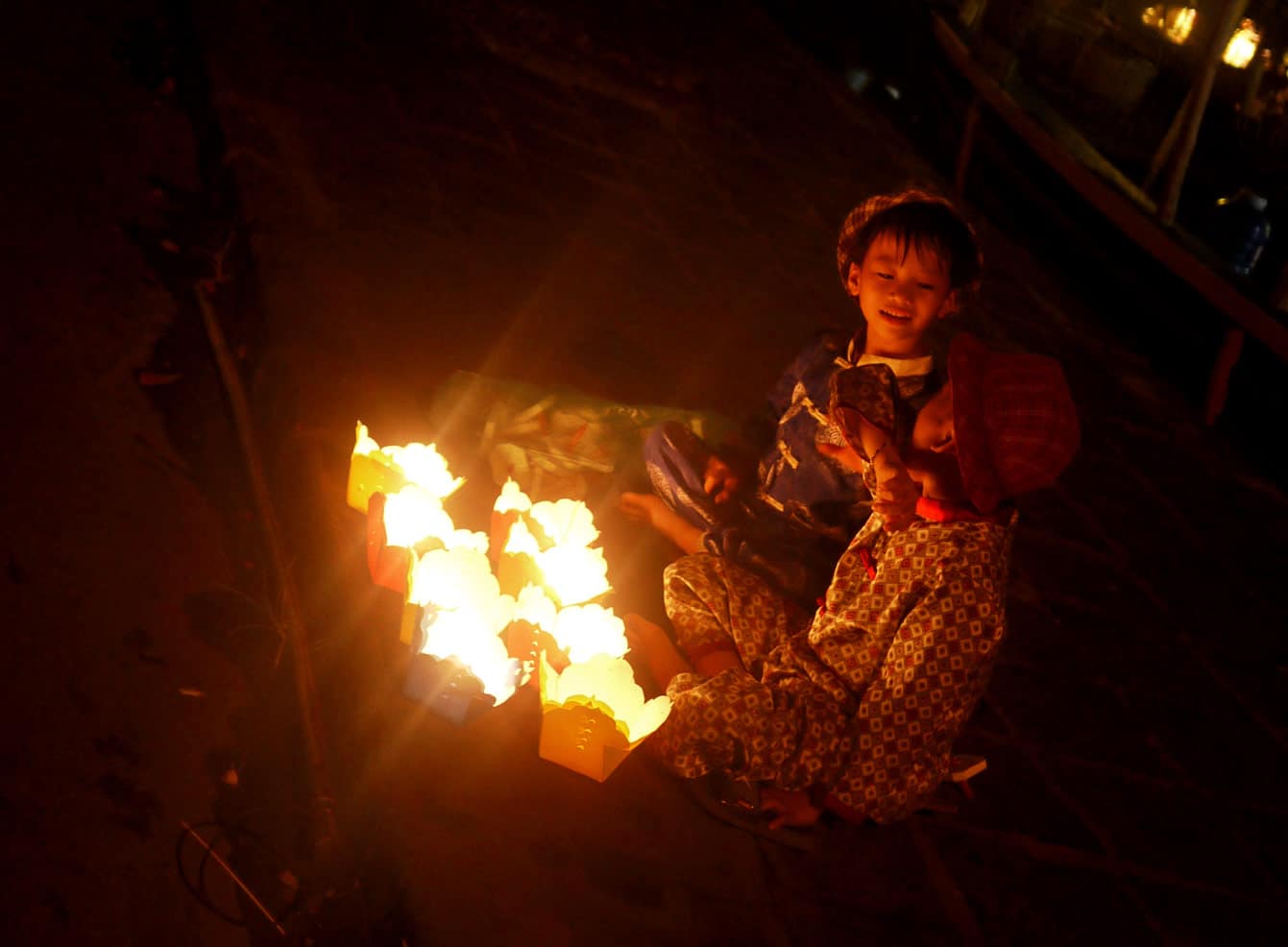 In the evening he must smell her perfume and the unique atmosphere of this particular city, mix of tradition and adapting customs for tourists. Dinner in one of the restaurants facing the river, pounding the pavement and discover its streets lined with shops worthy of the designer boutiques of bohemian district in Paris.
This city lives mostly at night to capture its magic. She takes with lights after dark, illuminating the city of thousands of colorful lanterns and floating candles on the River. The day without losing its charm, we rediscovered such a Cinderella without its trappings.
I loved spending my time between the tailors shop to redo my clothes or create from paper or existing template, visit the area by bike, the beach and of course stroll the illuminated night multicolored lanterns. I shudder with pleasure just think back to those sweet memories …
What to see : Japanese Covered Bridge (Cau Chùa), visit an old house inhabited Japanese or Chinese, long
stretches of beaches: Cua Dai, An Bang, Hidden Beach
What to do : be making clothes and / or shoes, eat culinary specialties (Cao lau), walk one hour
on the Hoi An River, visit the surrounding countryside by bicycle, diving around the Cham islands, sail the
paddies, visit Tra Que village. And if you have time visit the former imperial capital of Vietnam
Hue to 2 hours by car.
Hotel : I stayed at the Vinh Hung 2 Hotel, located 500 meters from the old town. A three star hotel with pool
Deco exterior and modern mixture of ancient Chinese inspiration. My room had a private balcony and
overlooking the city. The reception was at the top. A very good place that I recommend.
(121 Bà Triệu, tp. Hoi An, Quang Nam, Vietnam)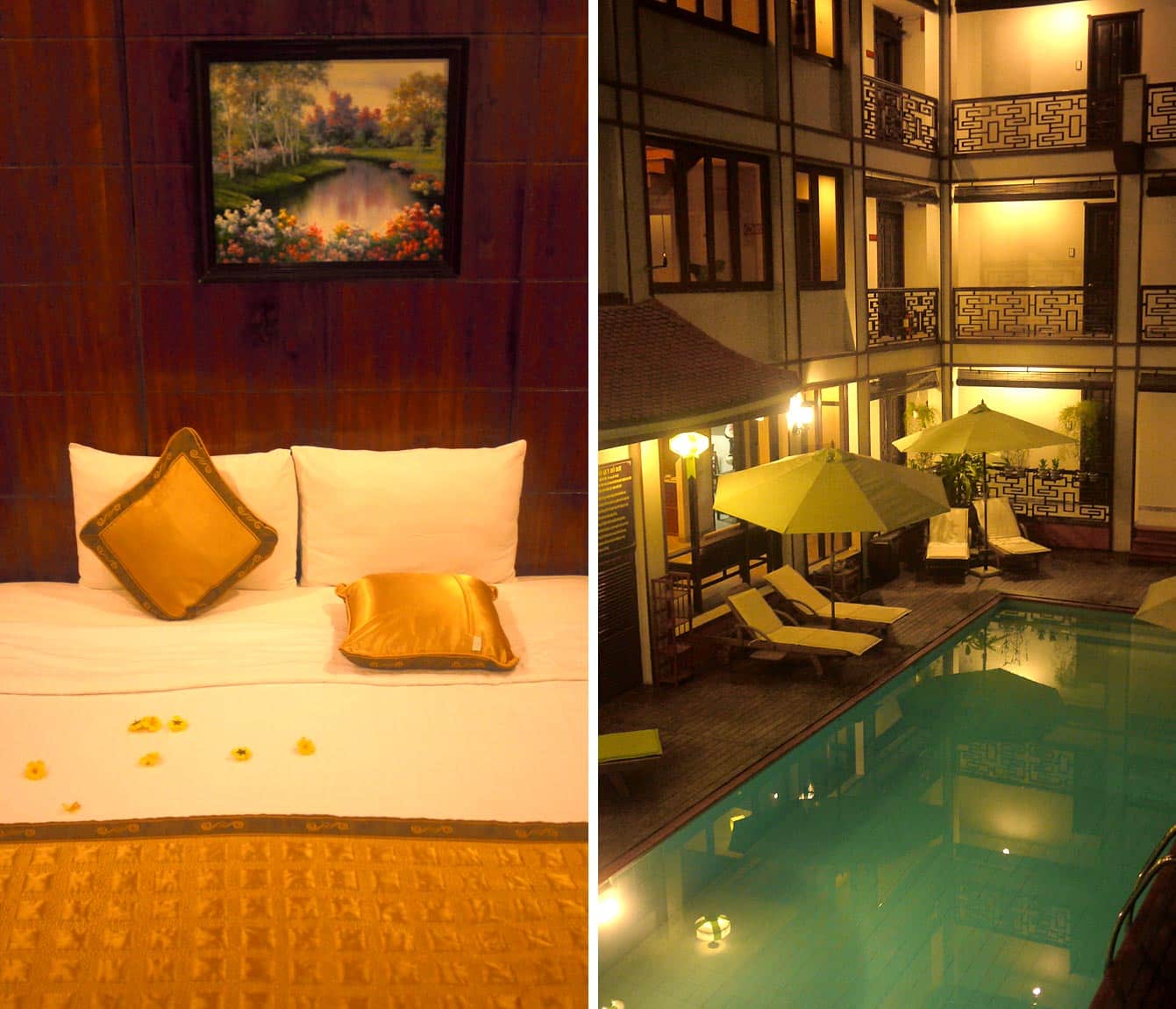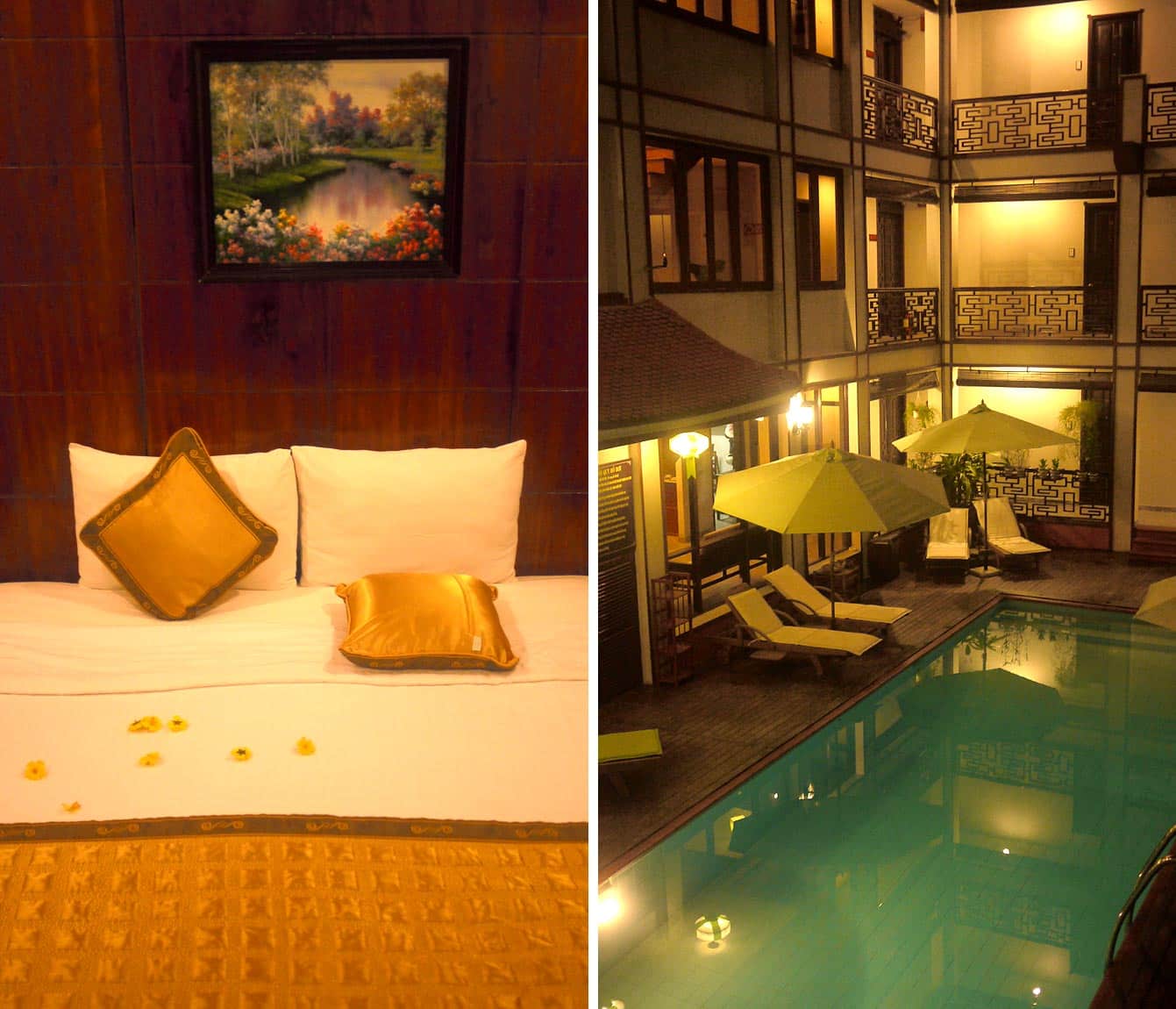 ○ Informations ○
Flight to Da Nang. From the airport, I took a taxi for 40 minutes transport.
Hoi An pictures
---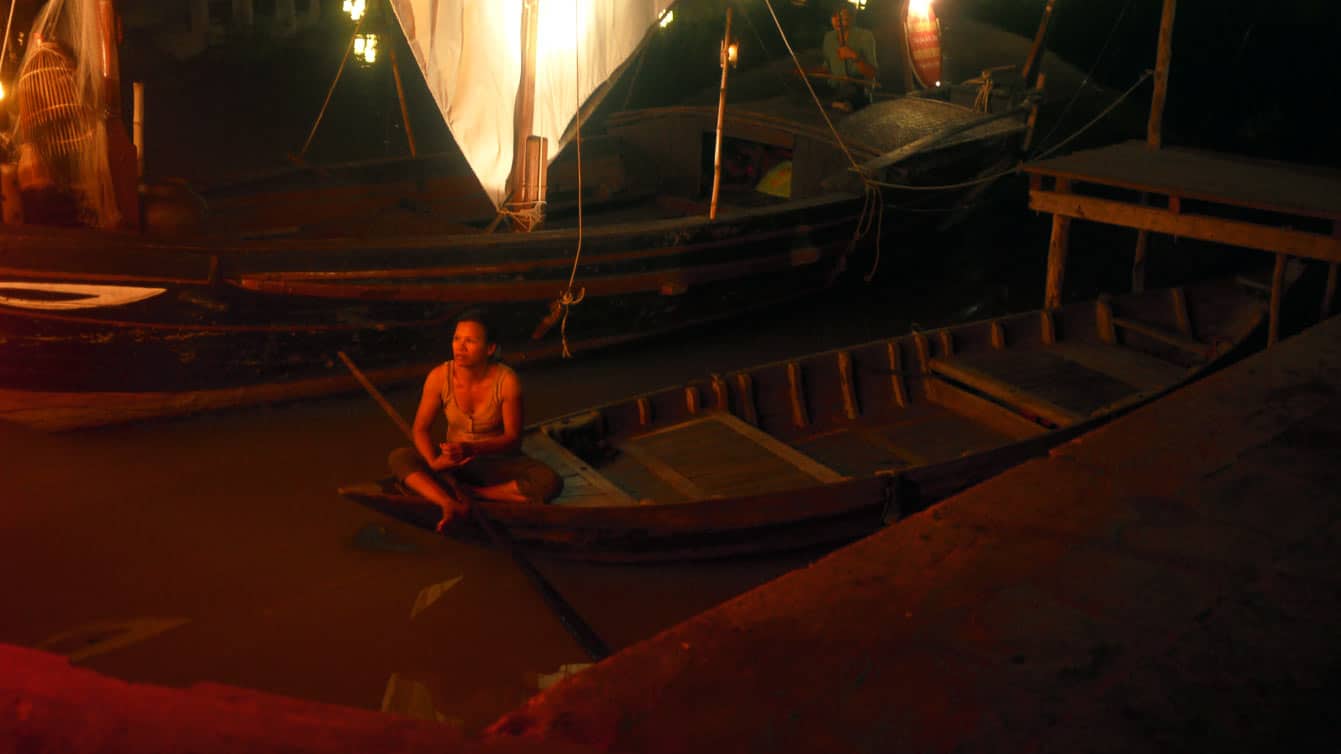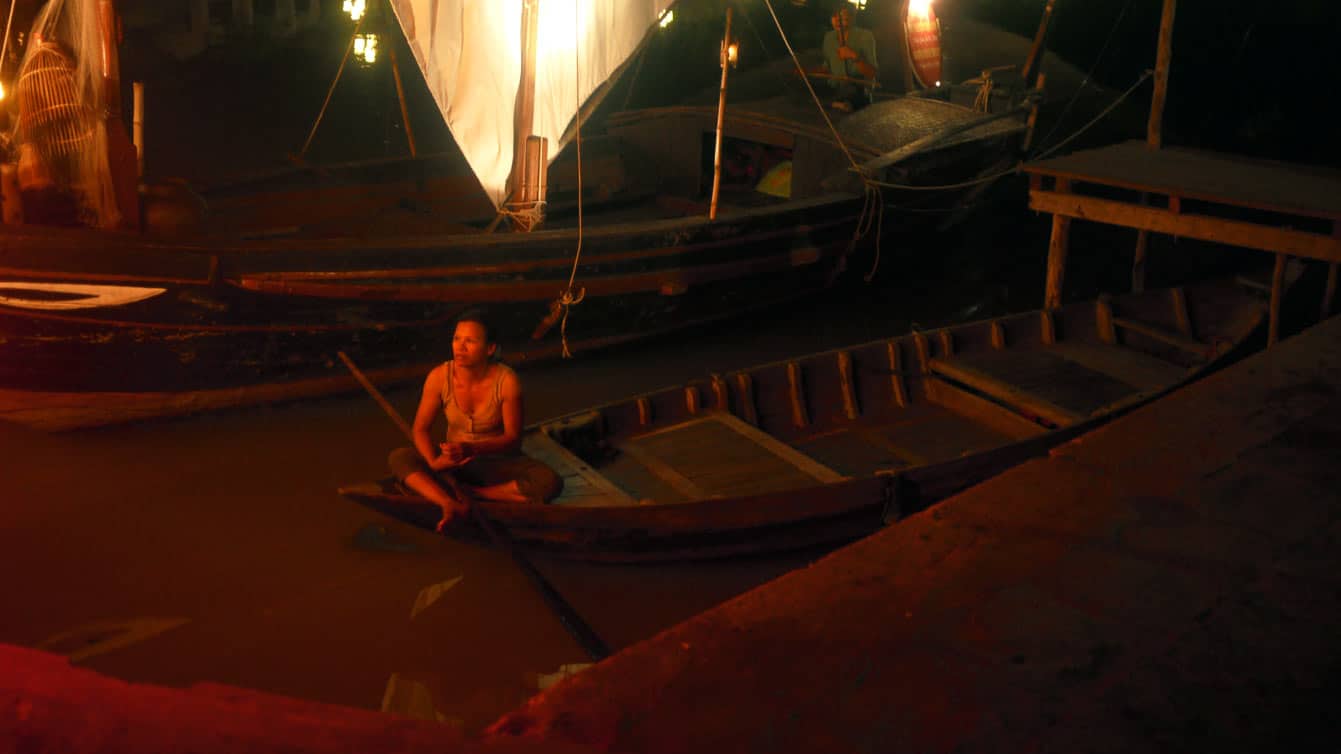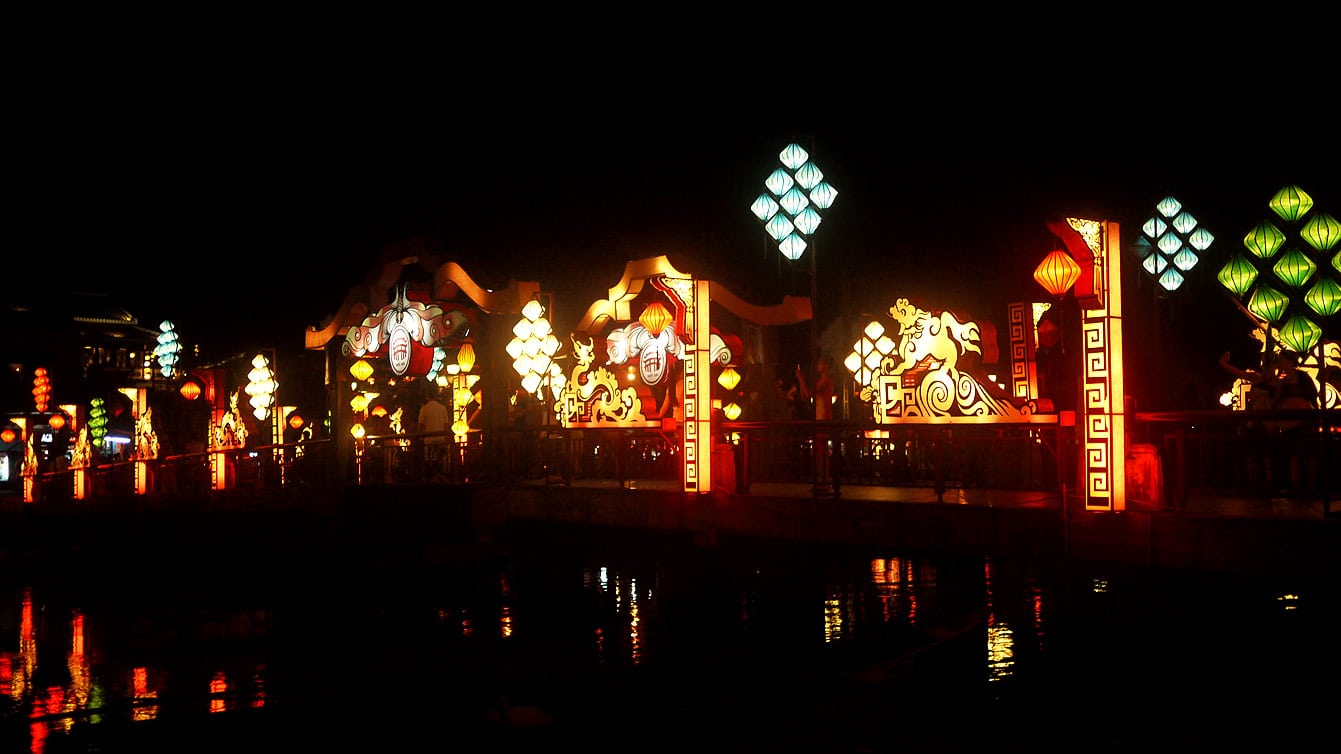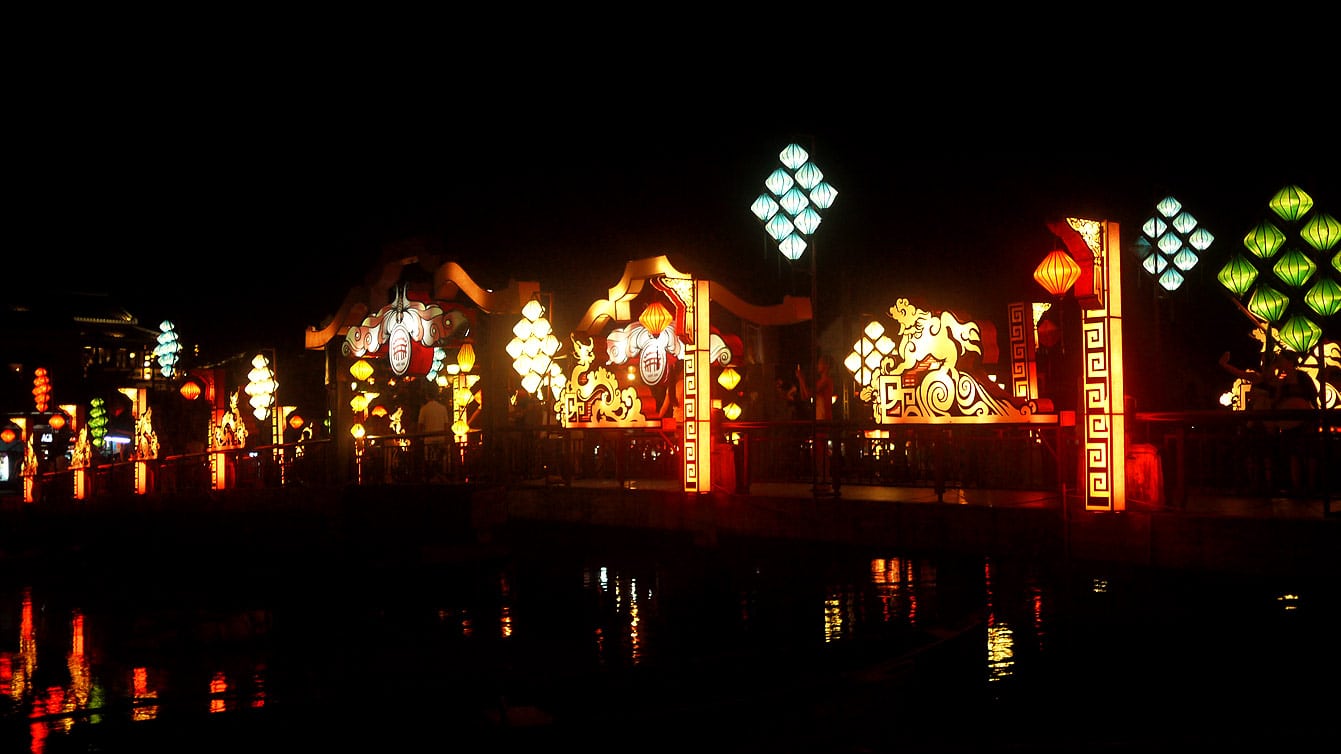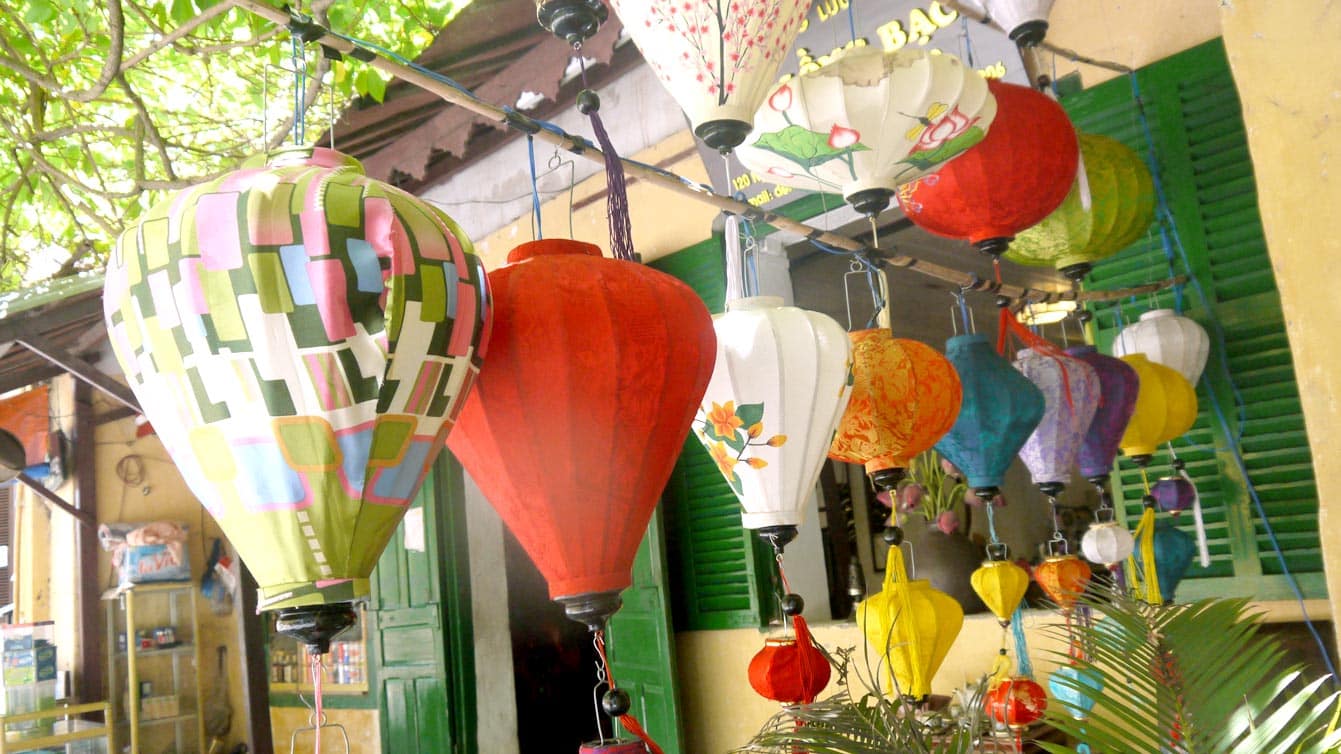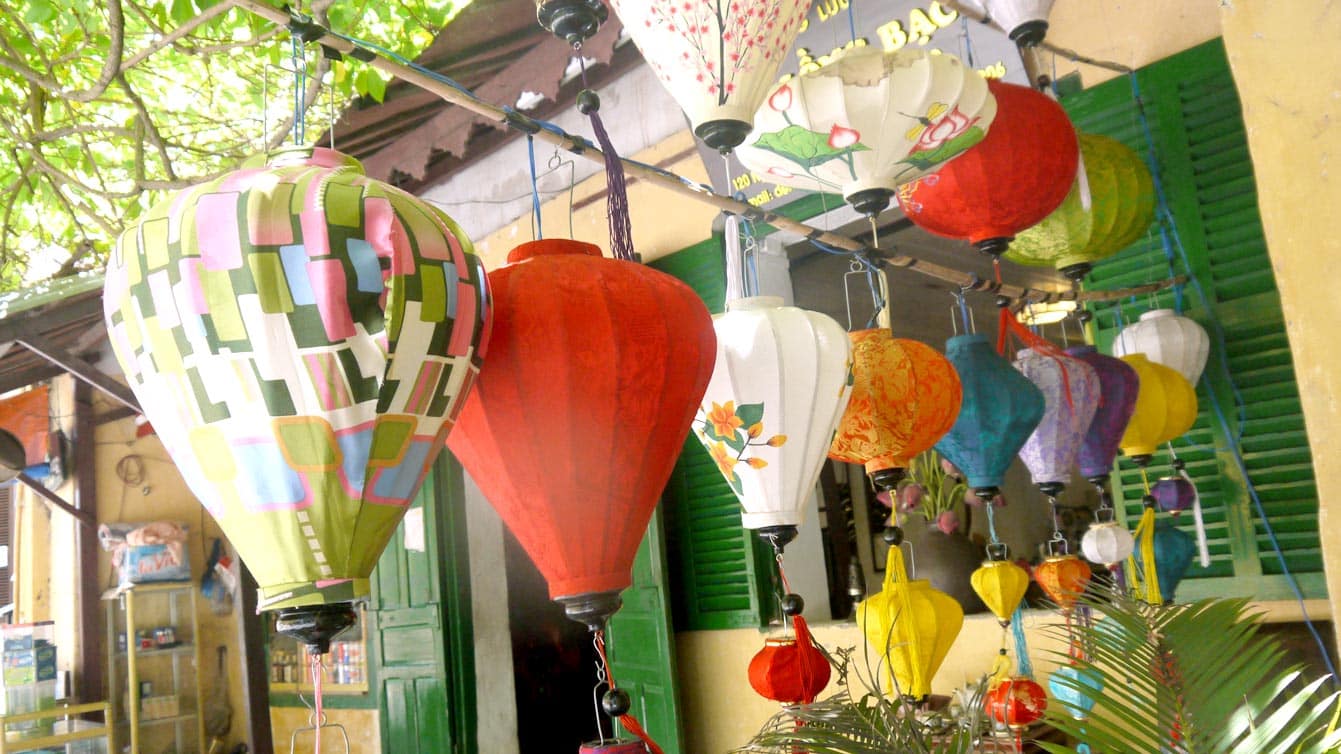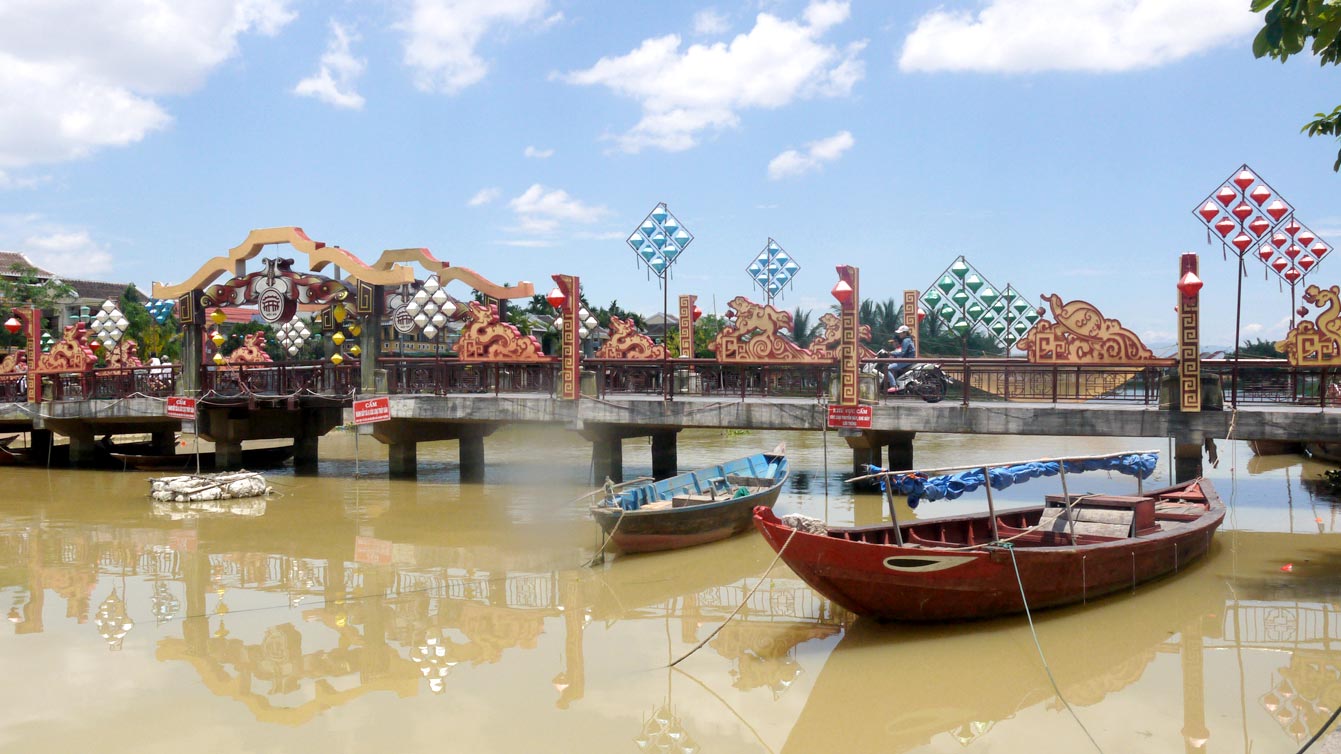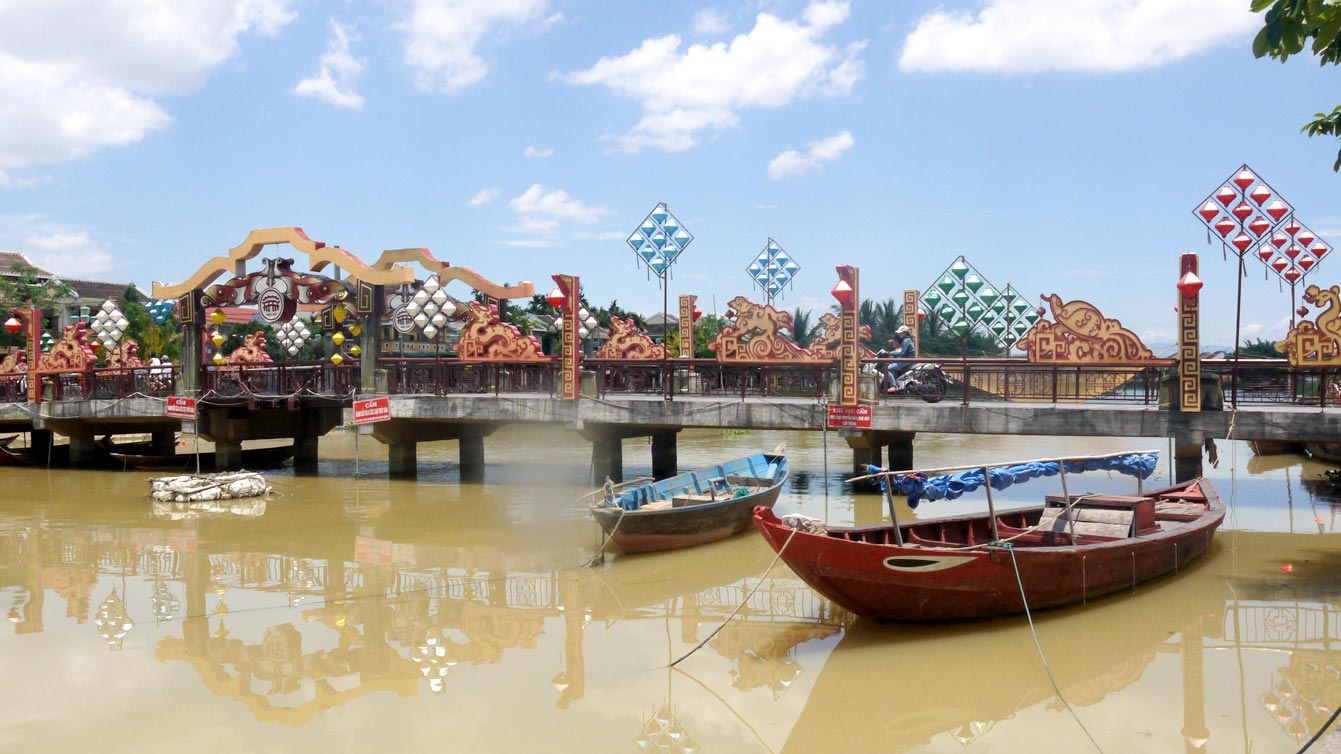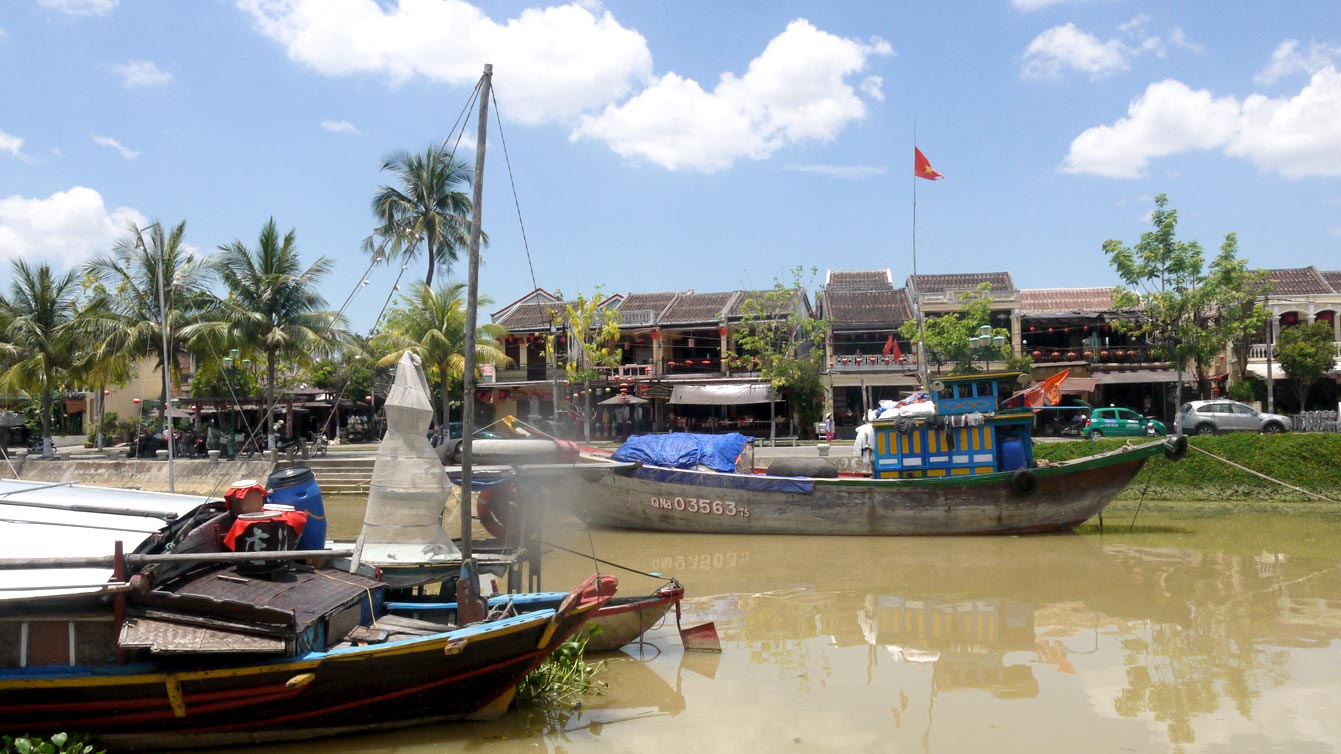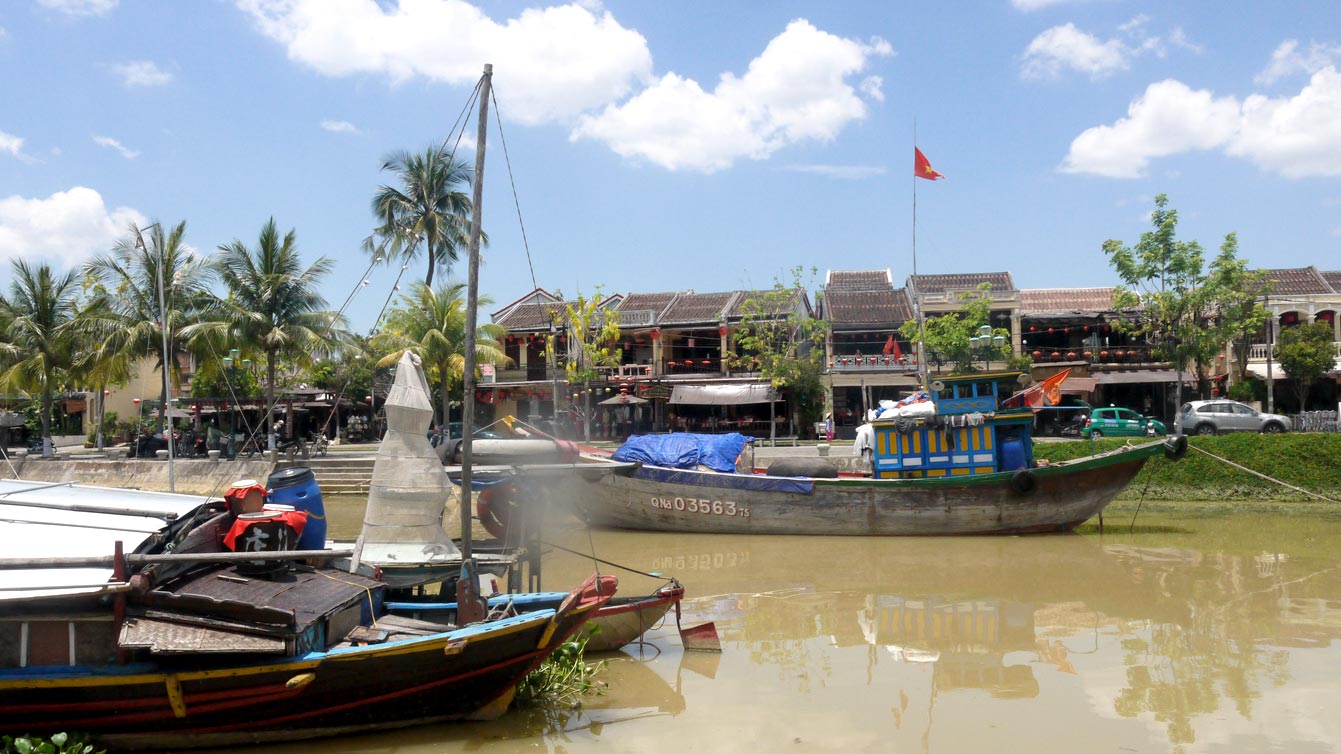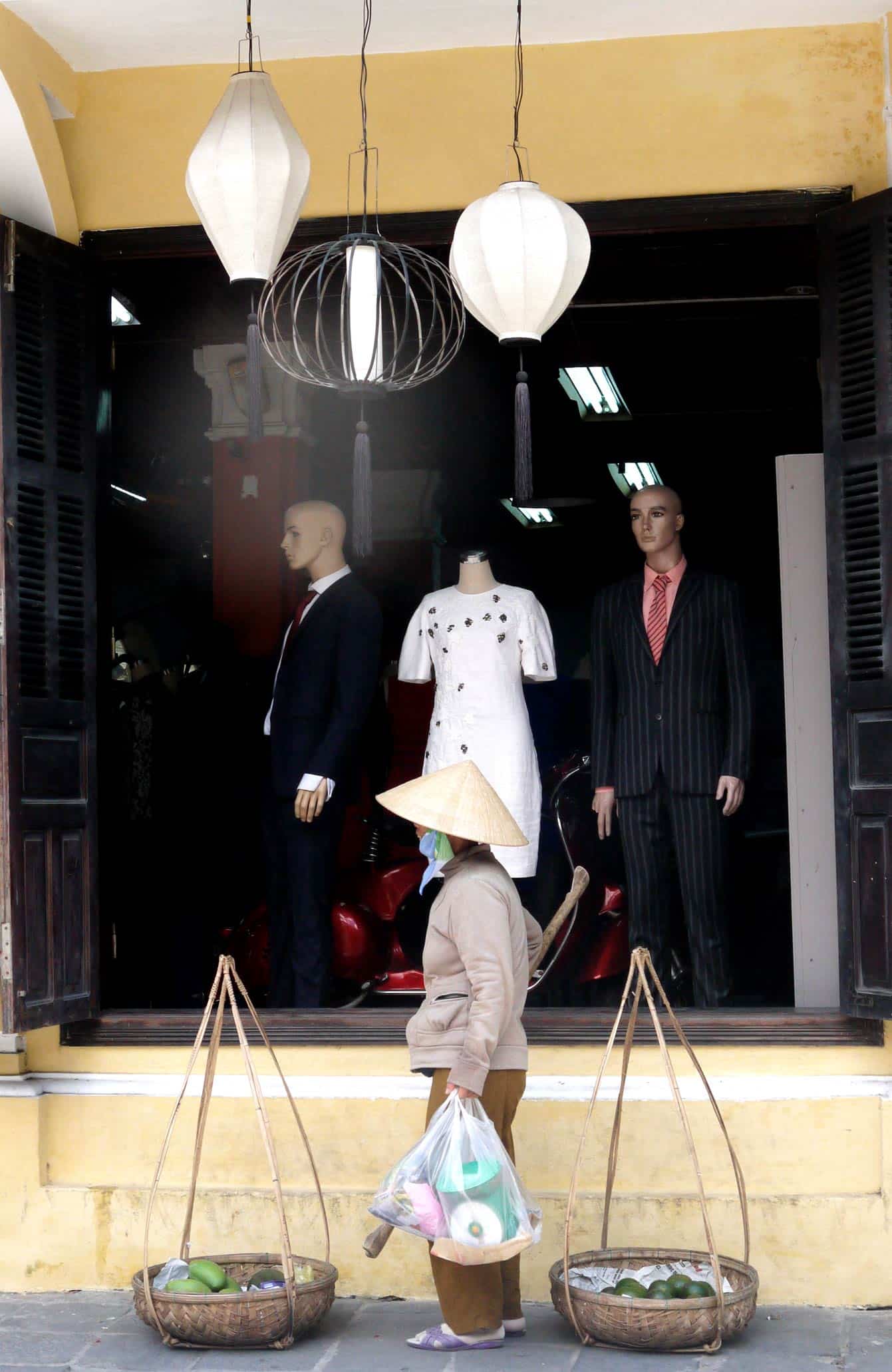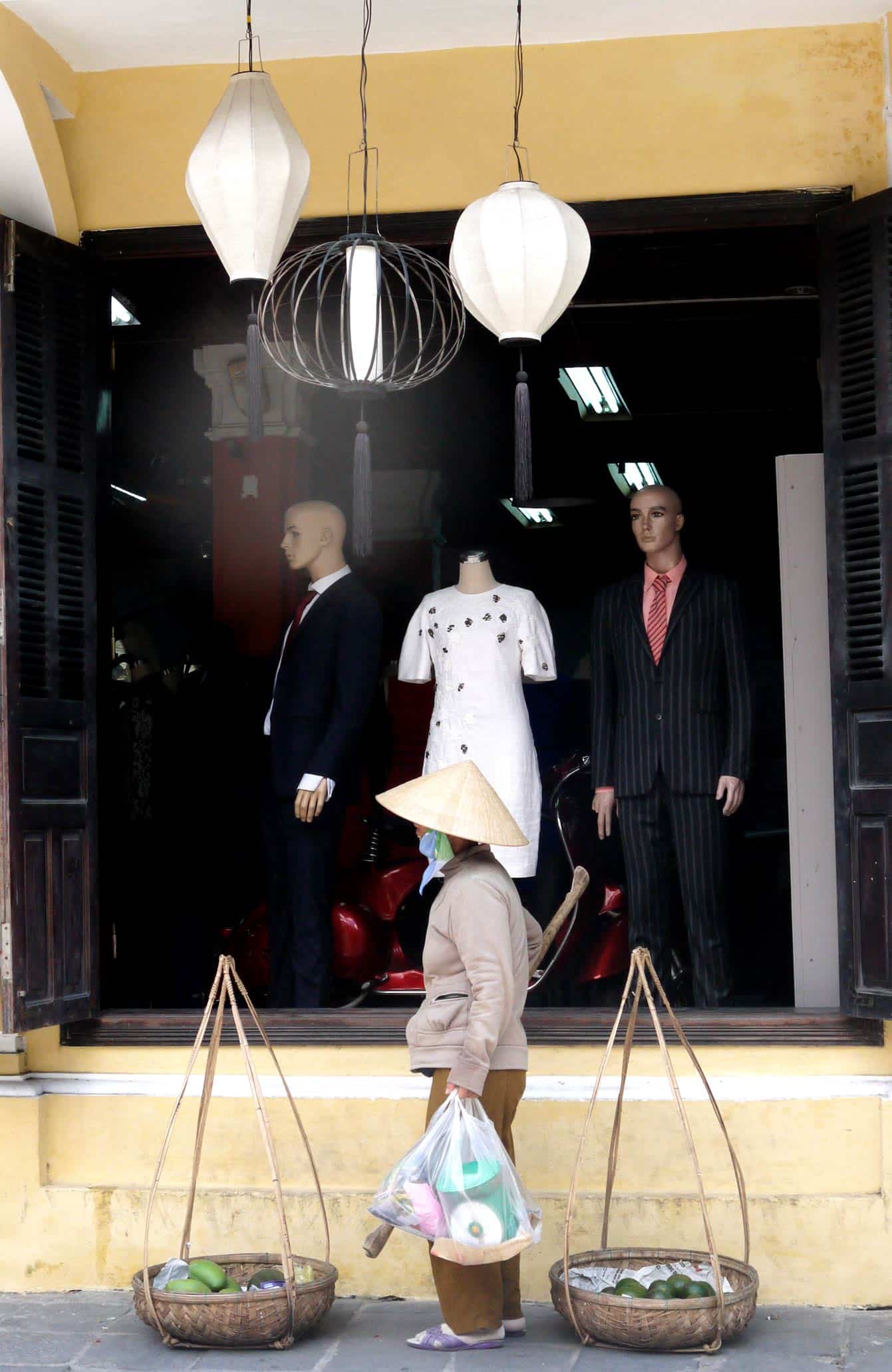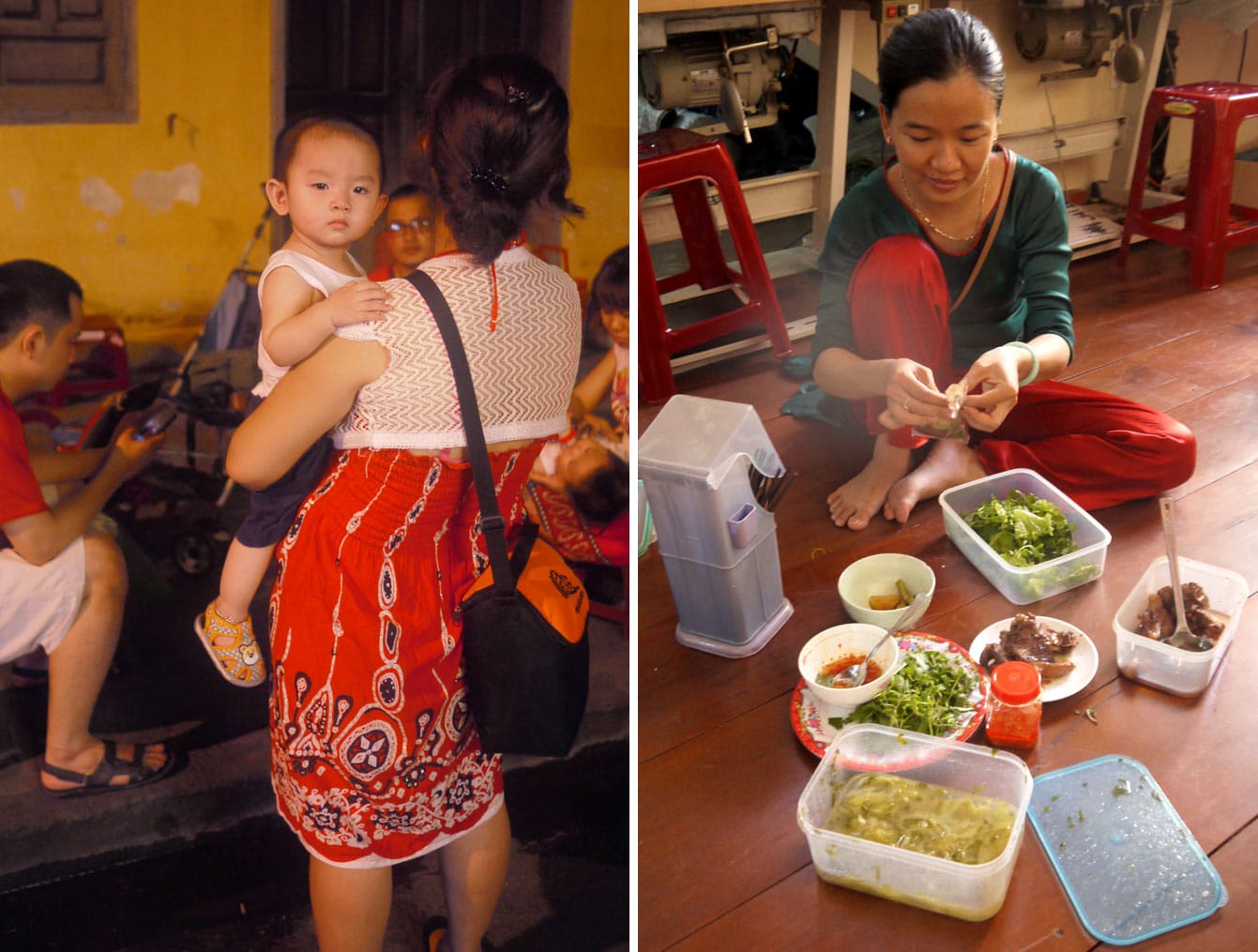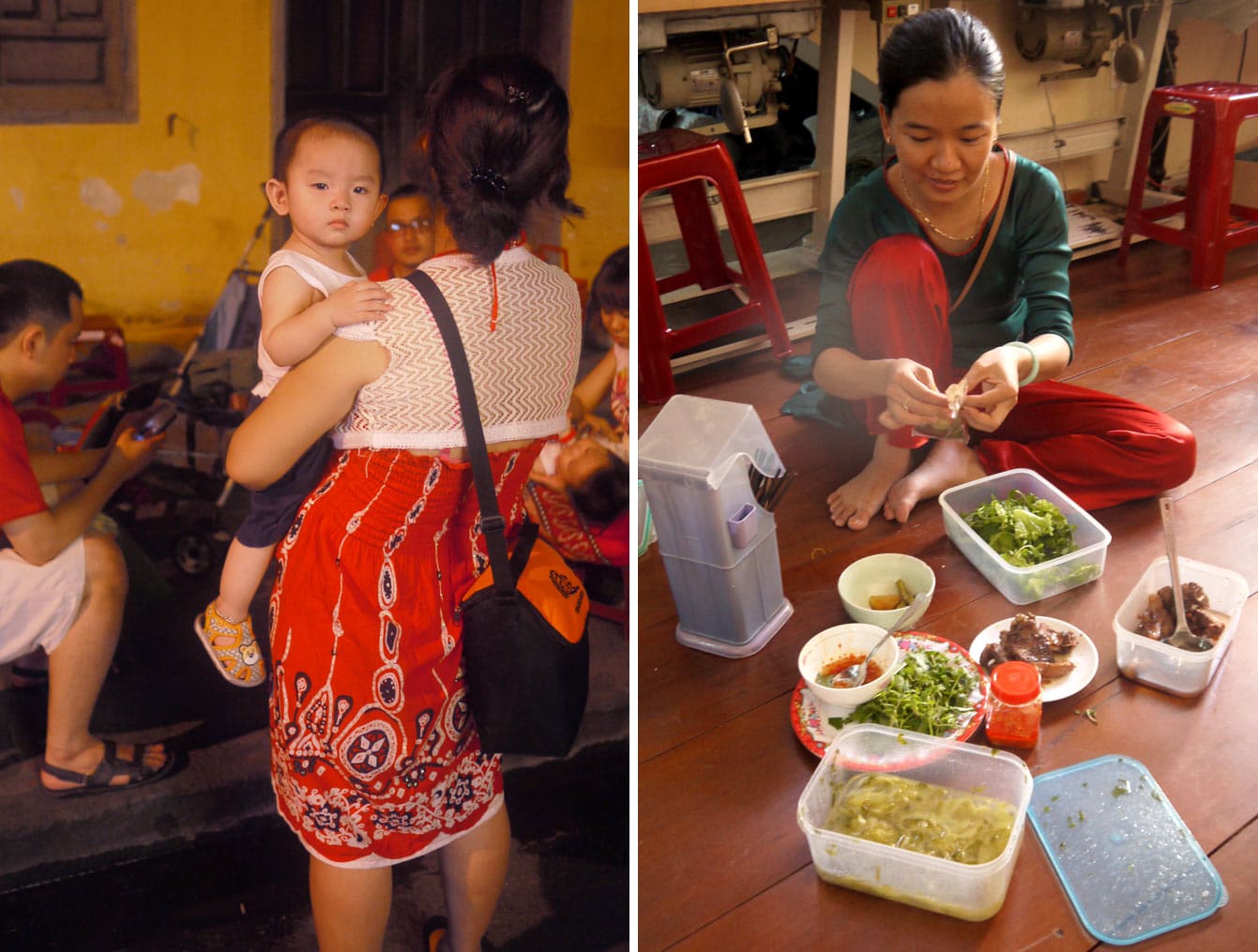 My little seamstress invited me to share his lunch on the floor of his shop …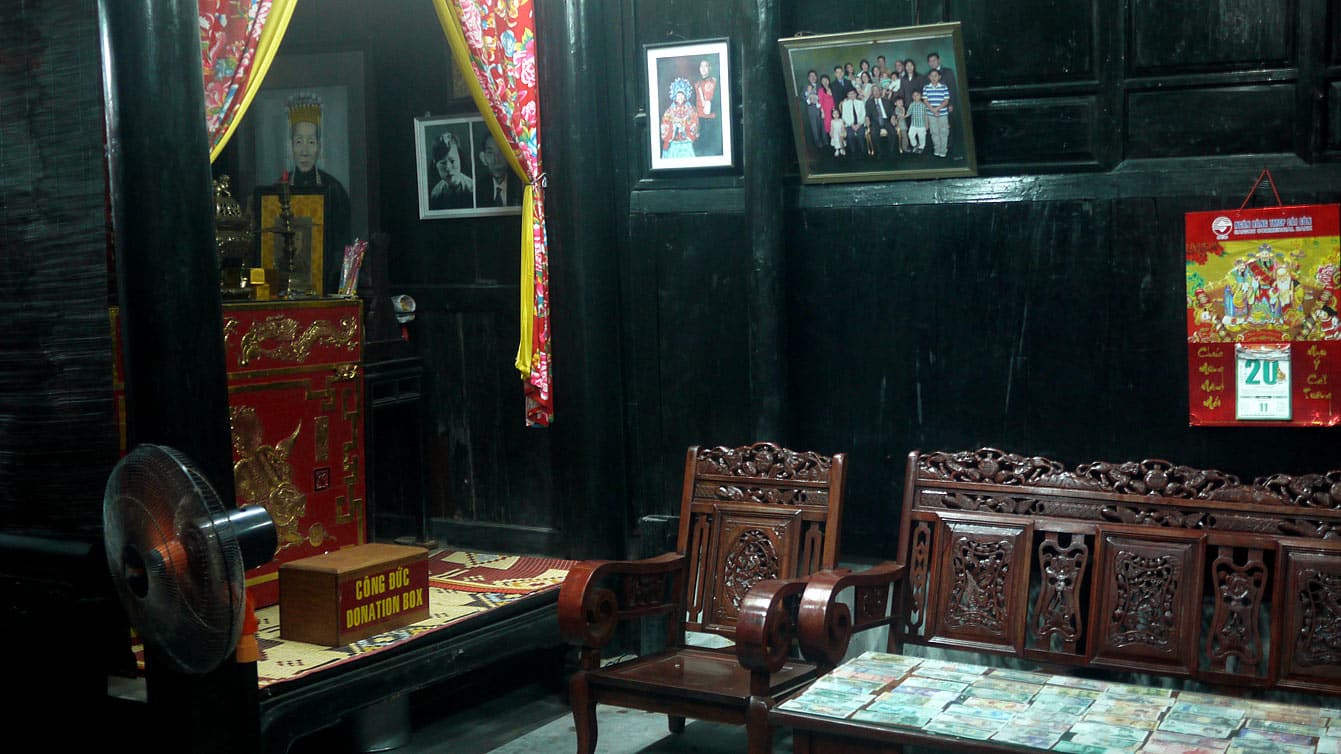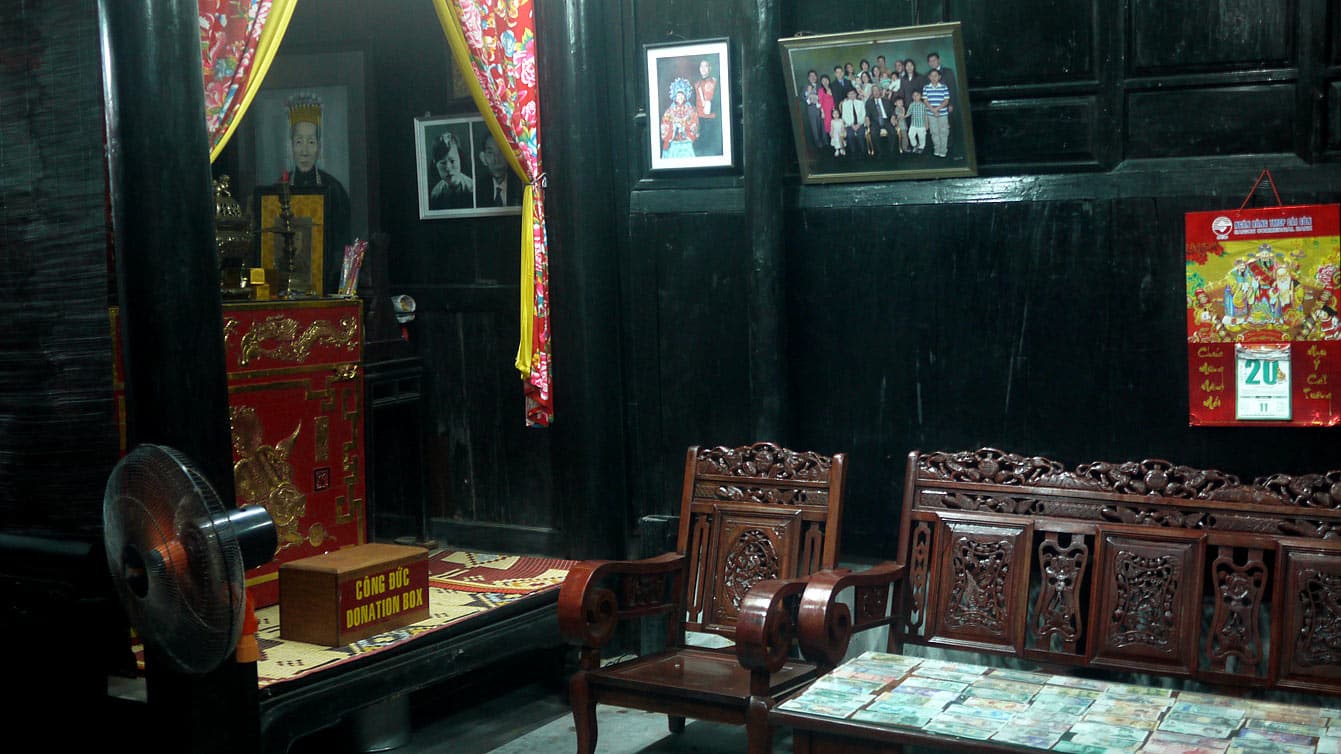 Visit the night of an old house still inhabited with its owner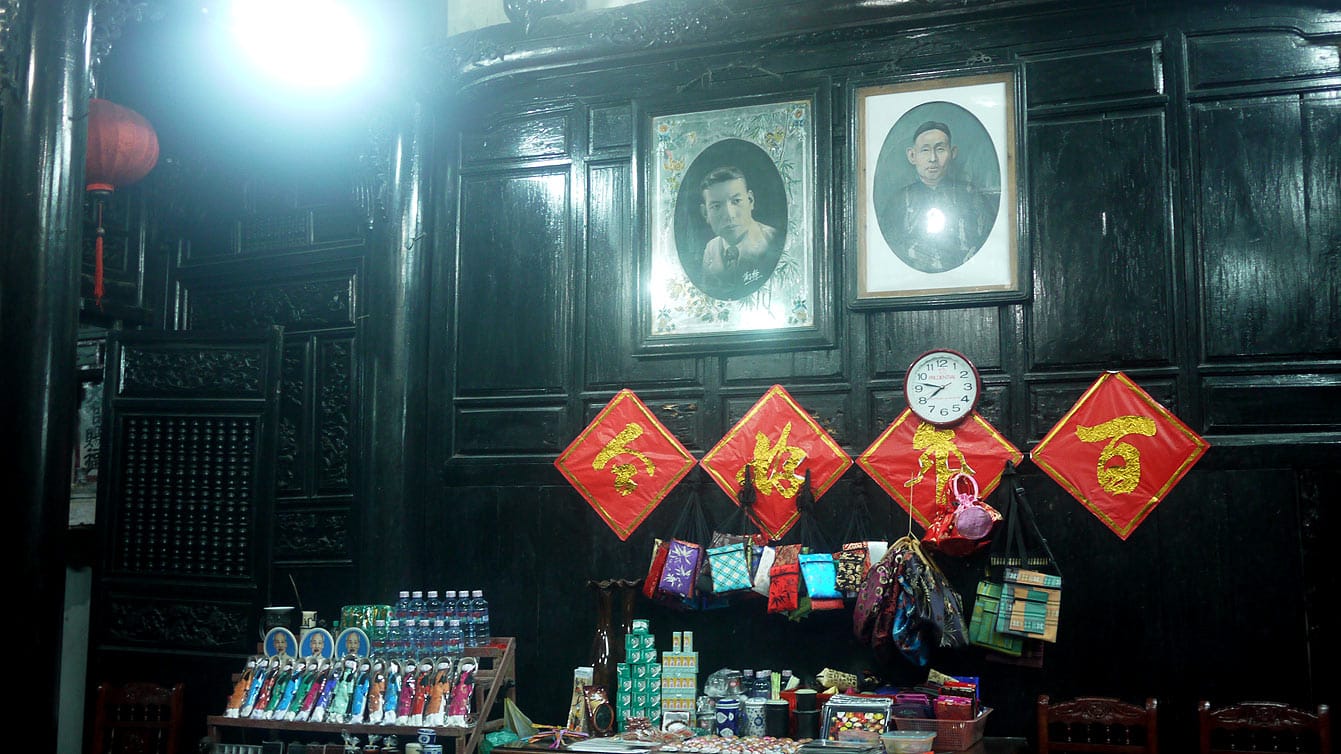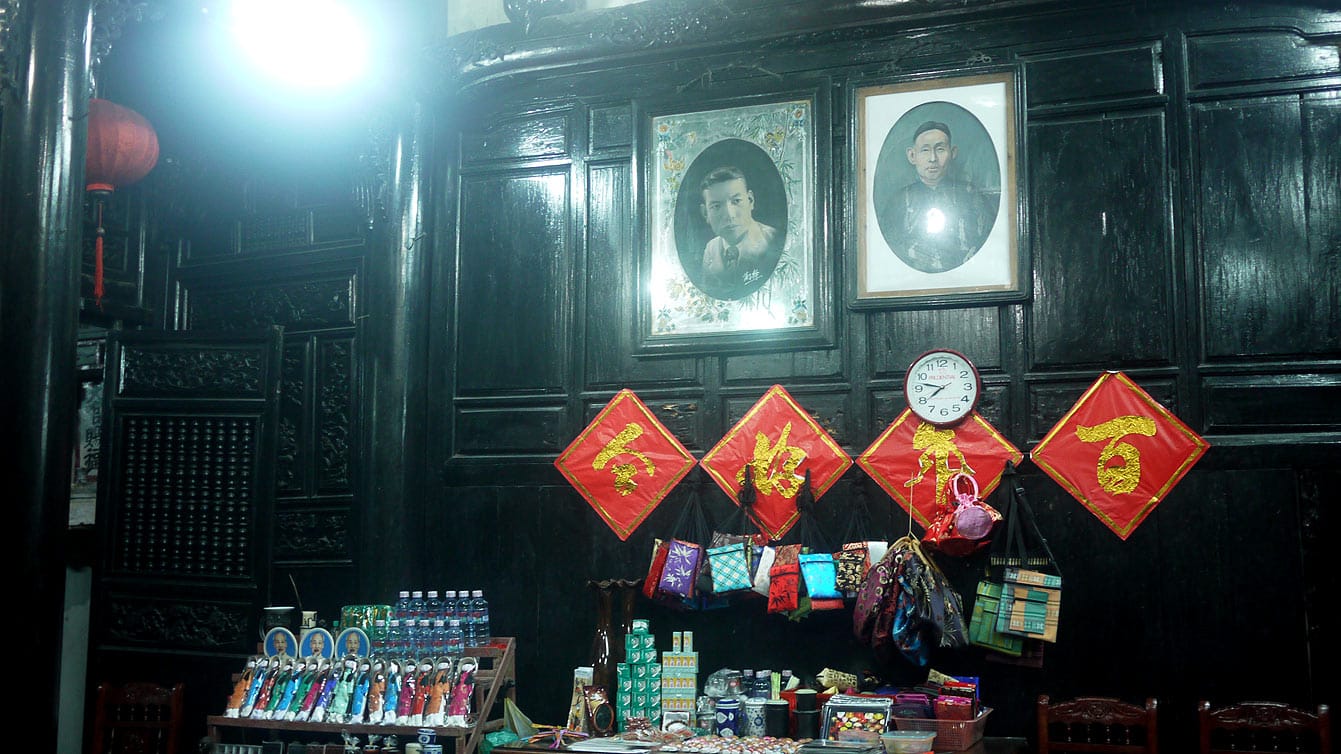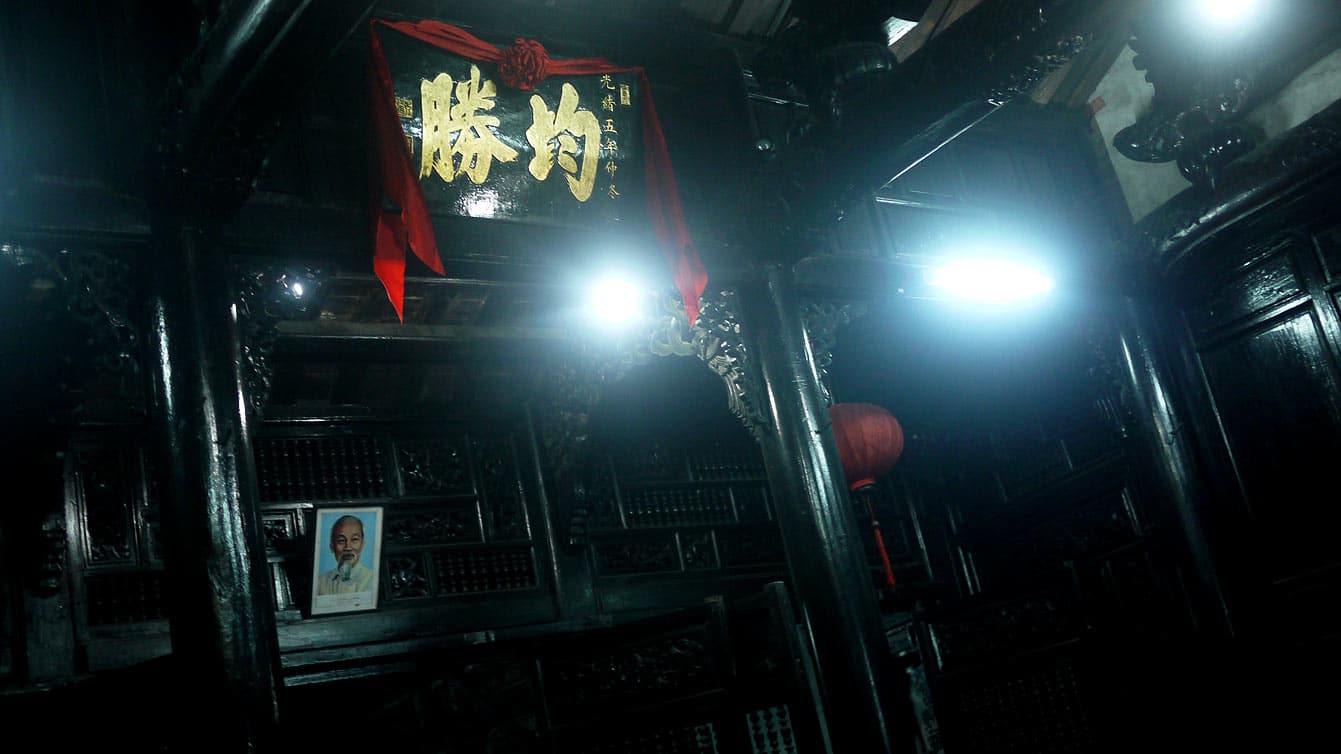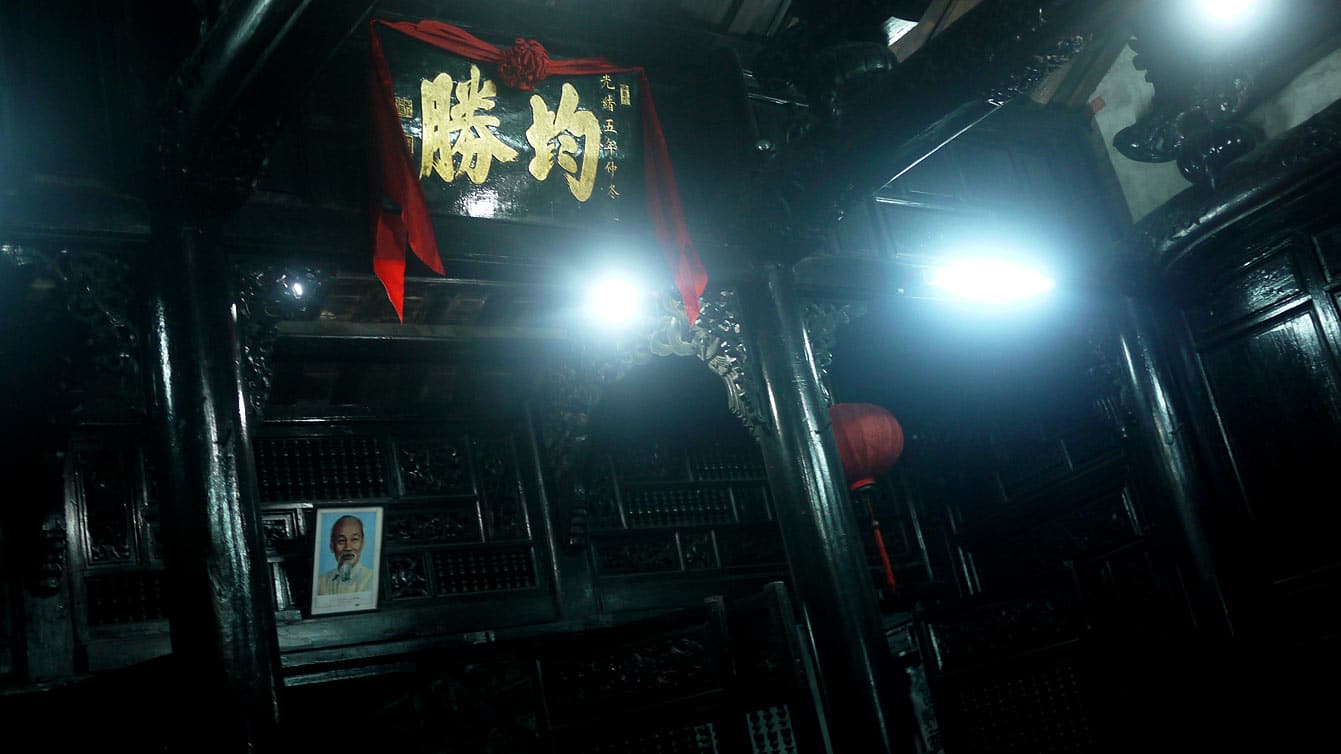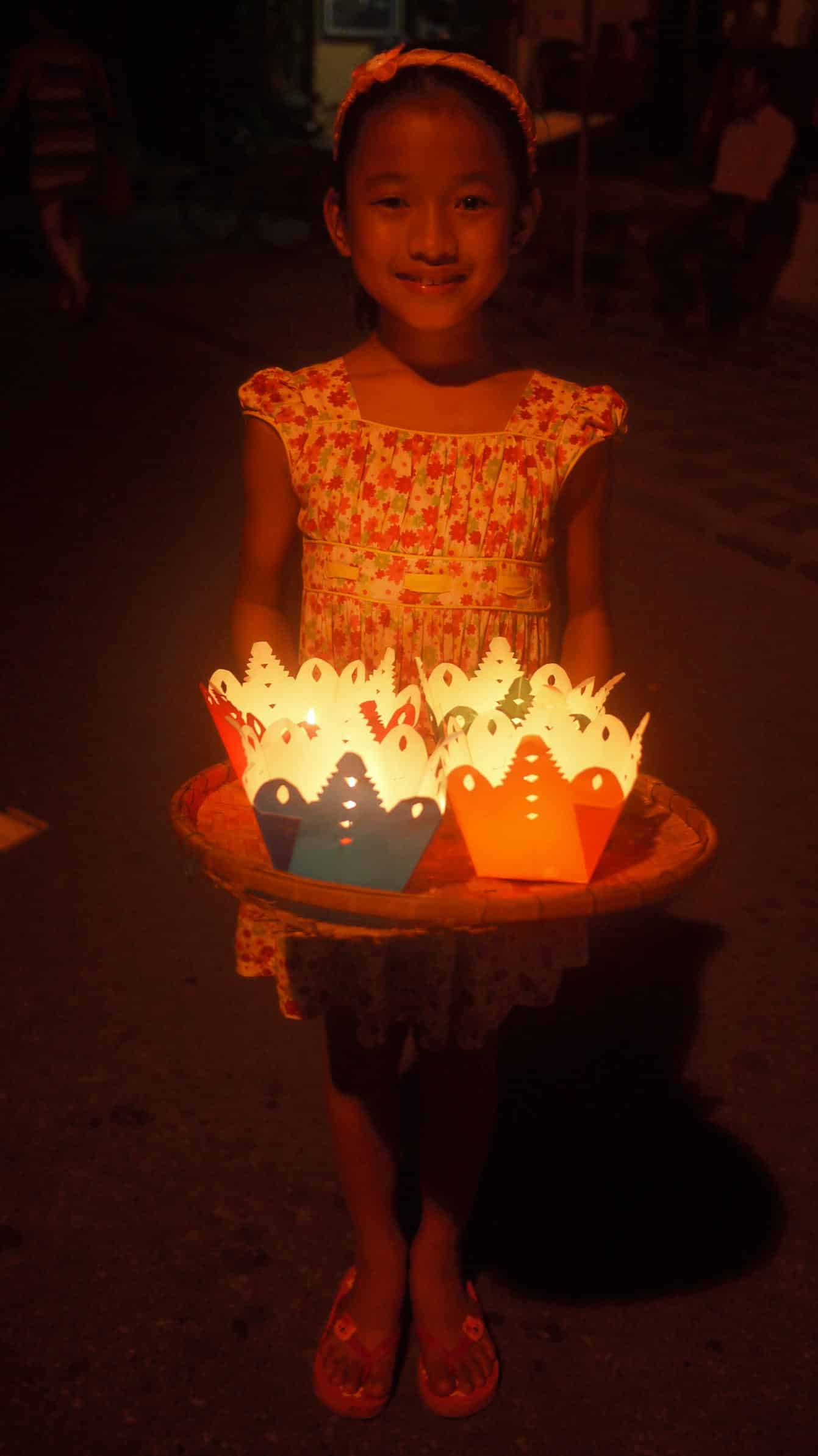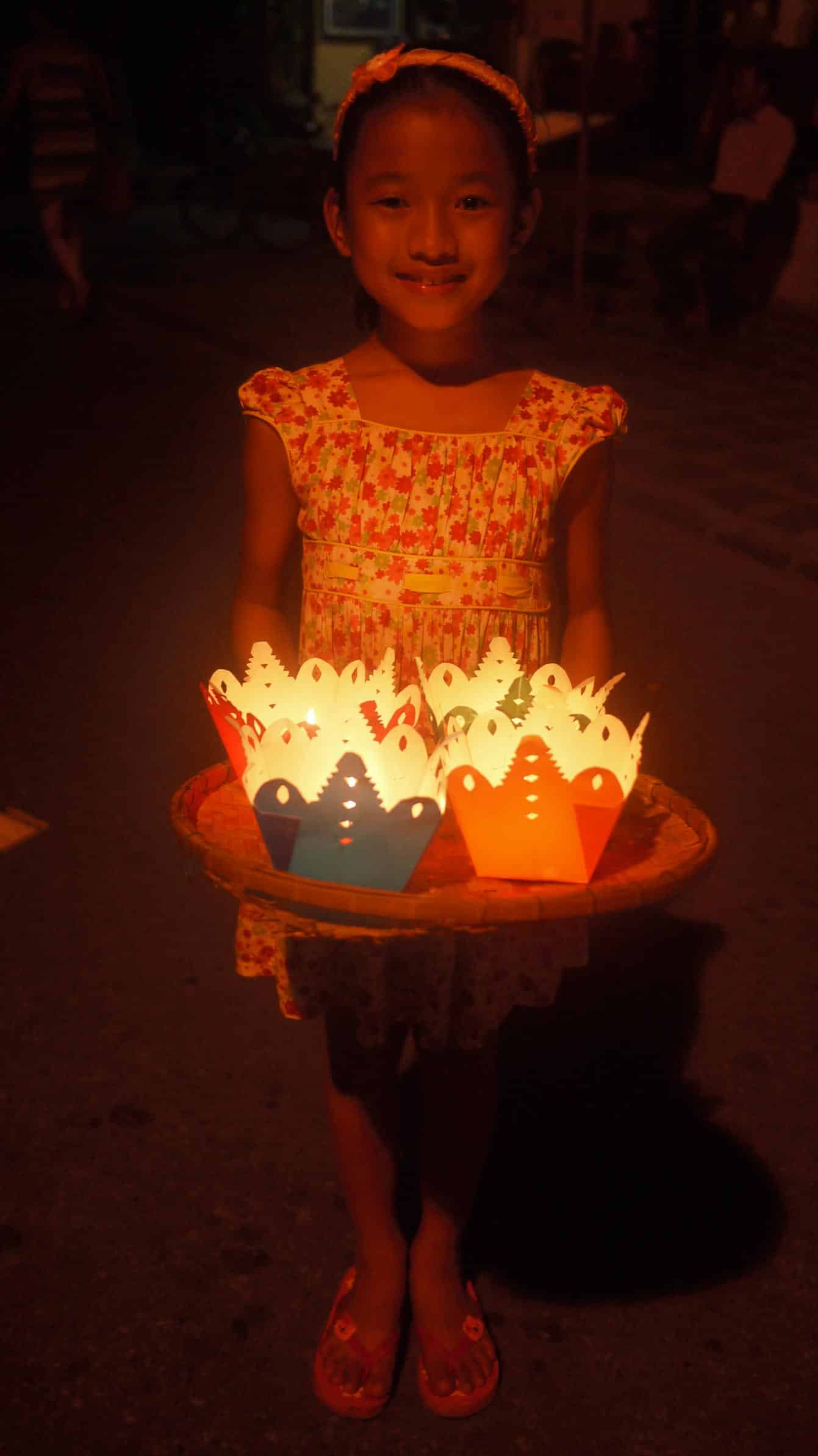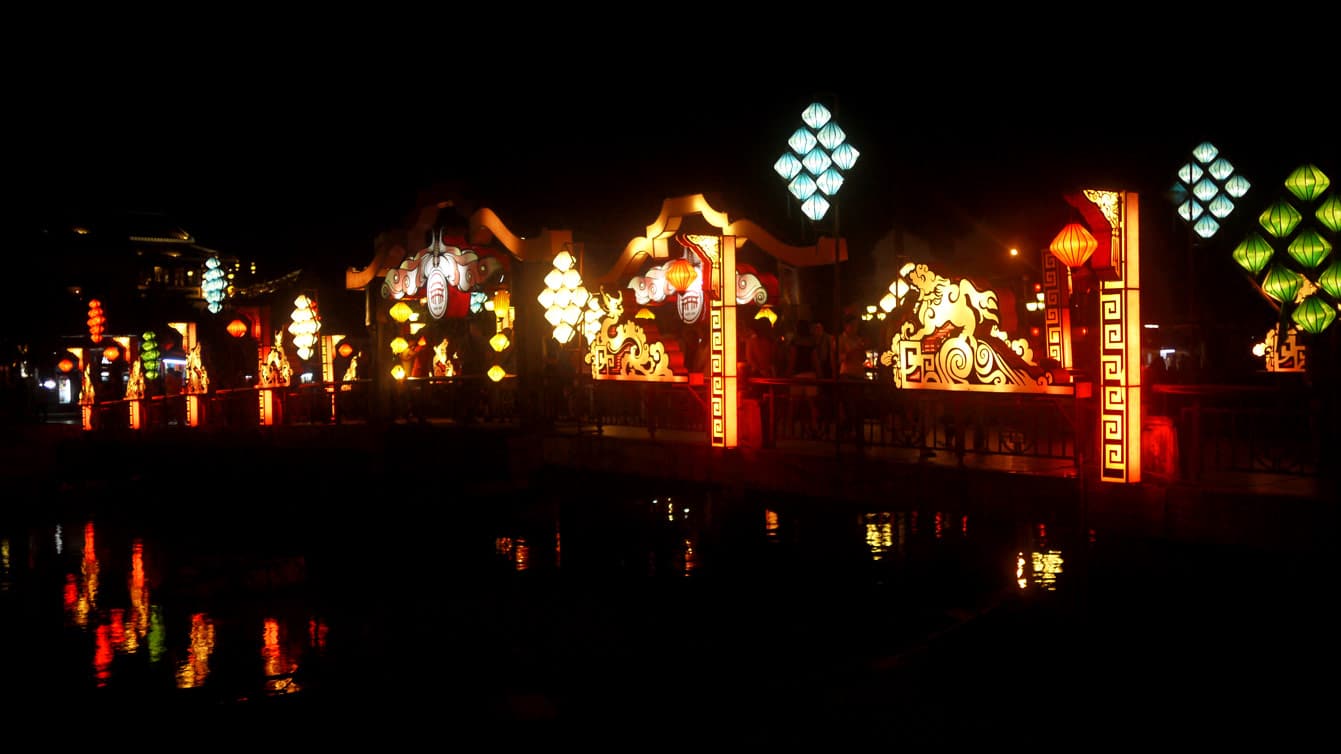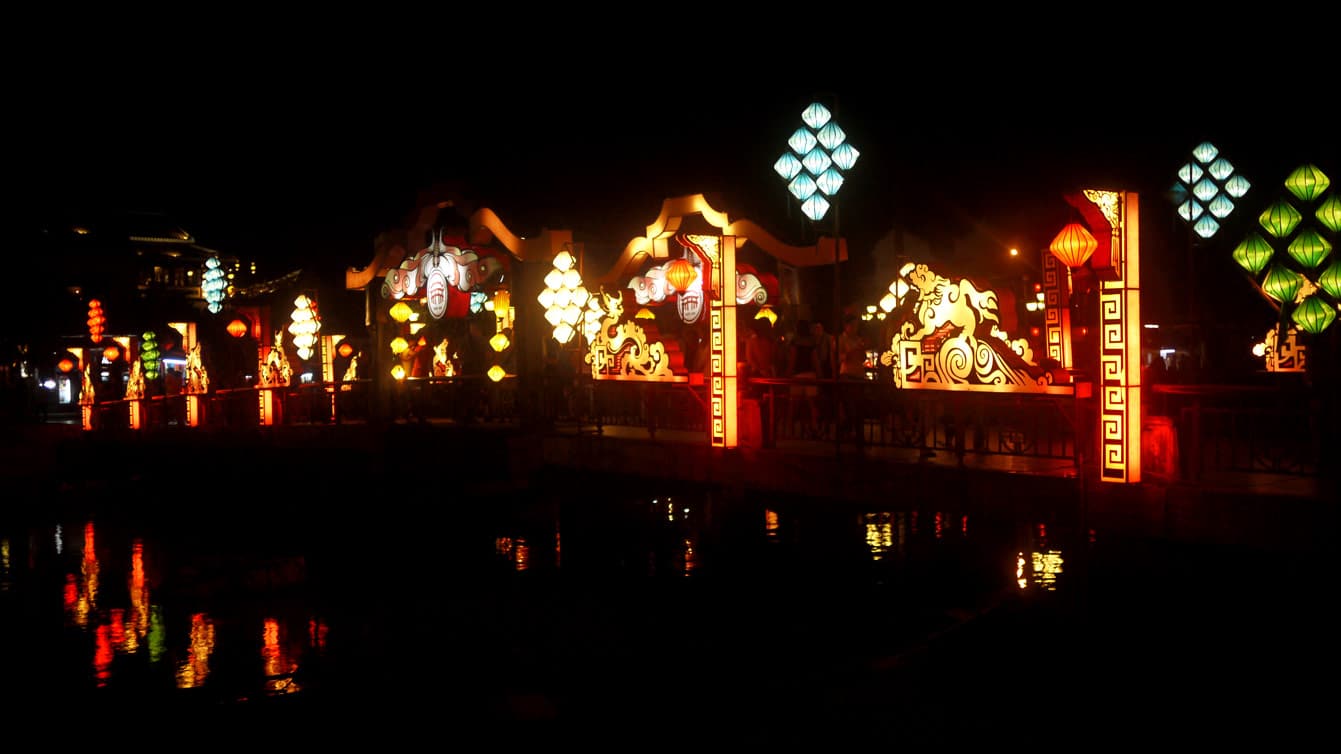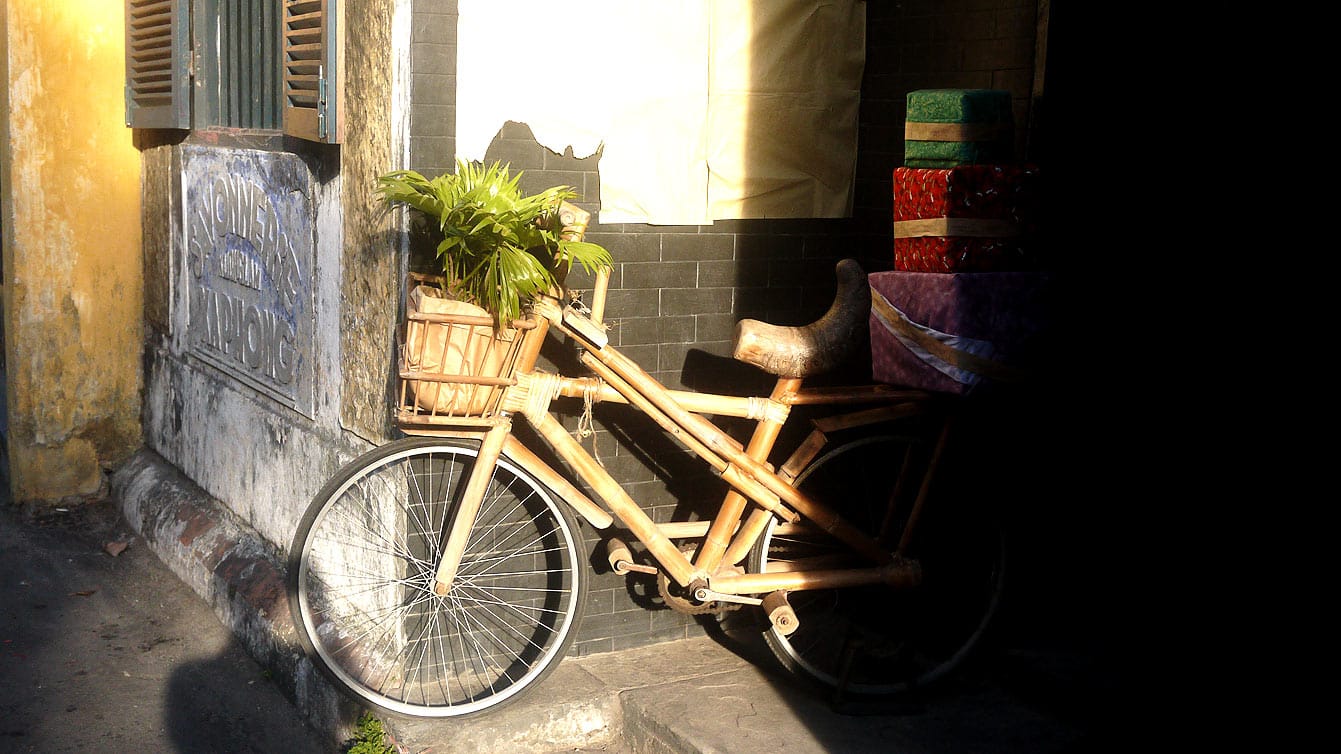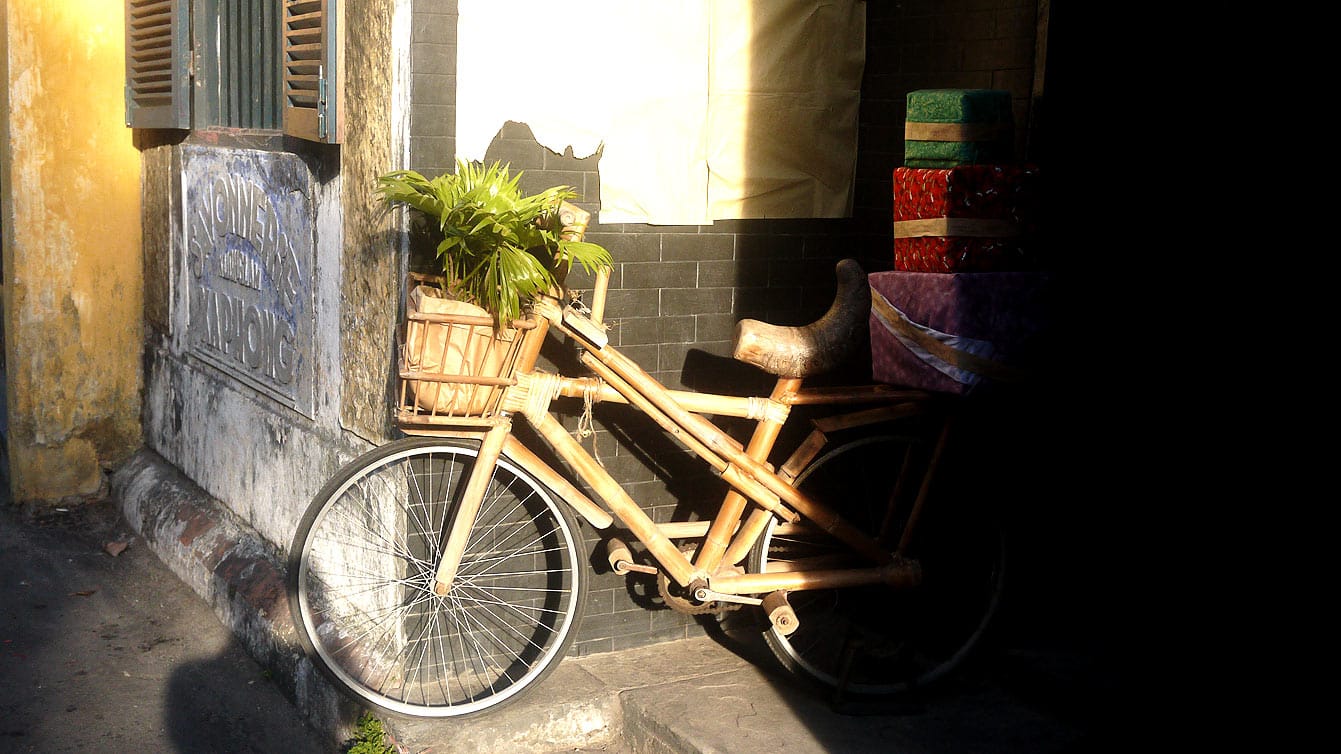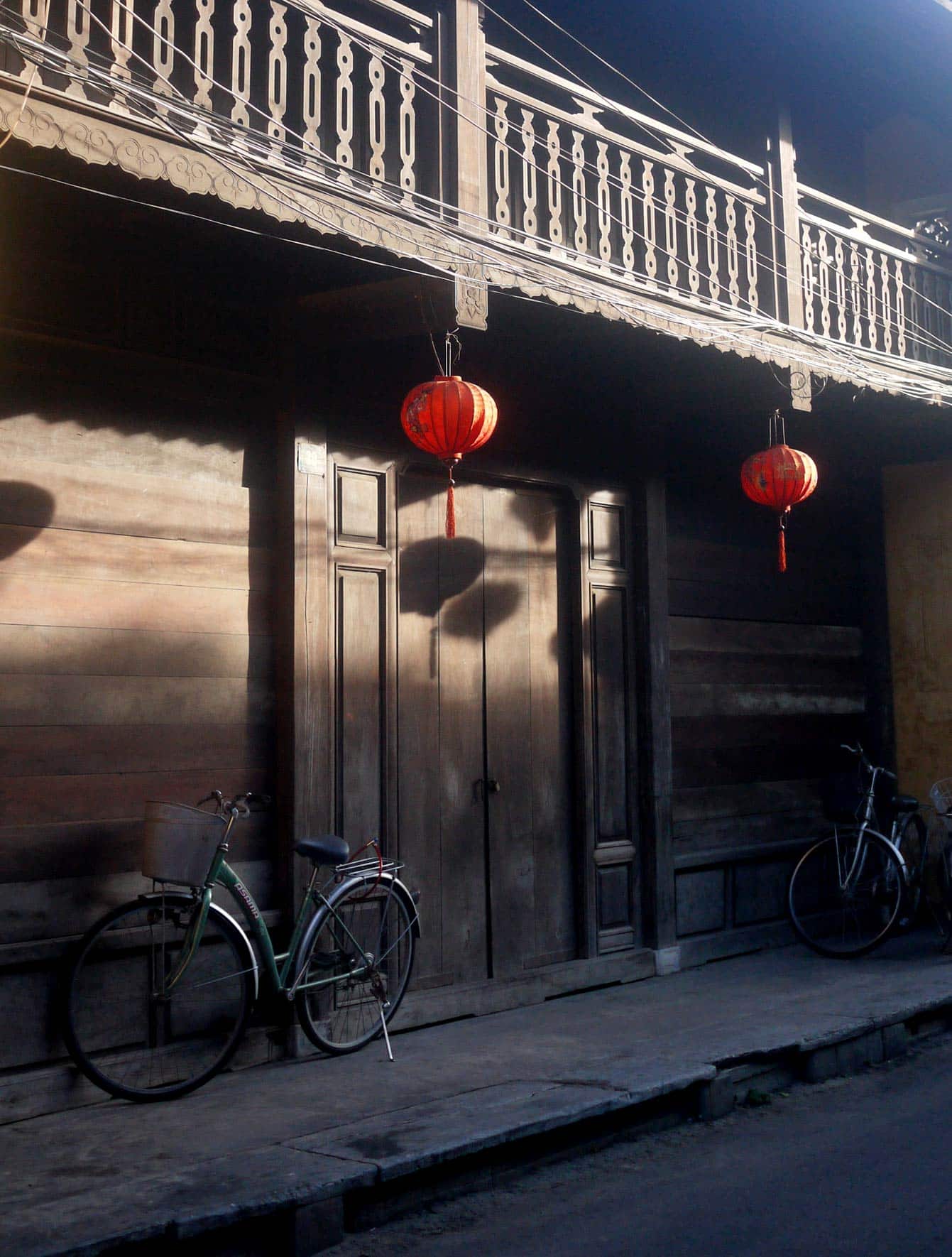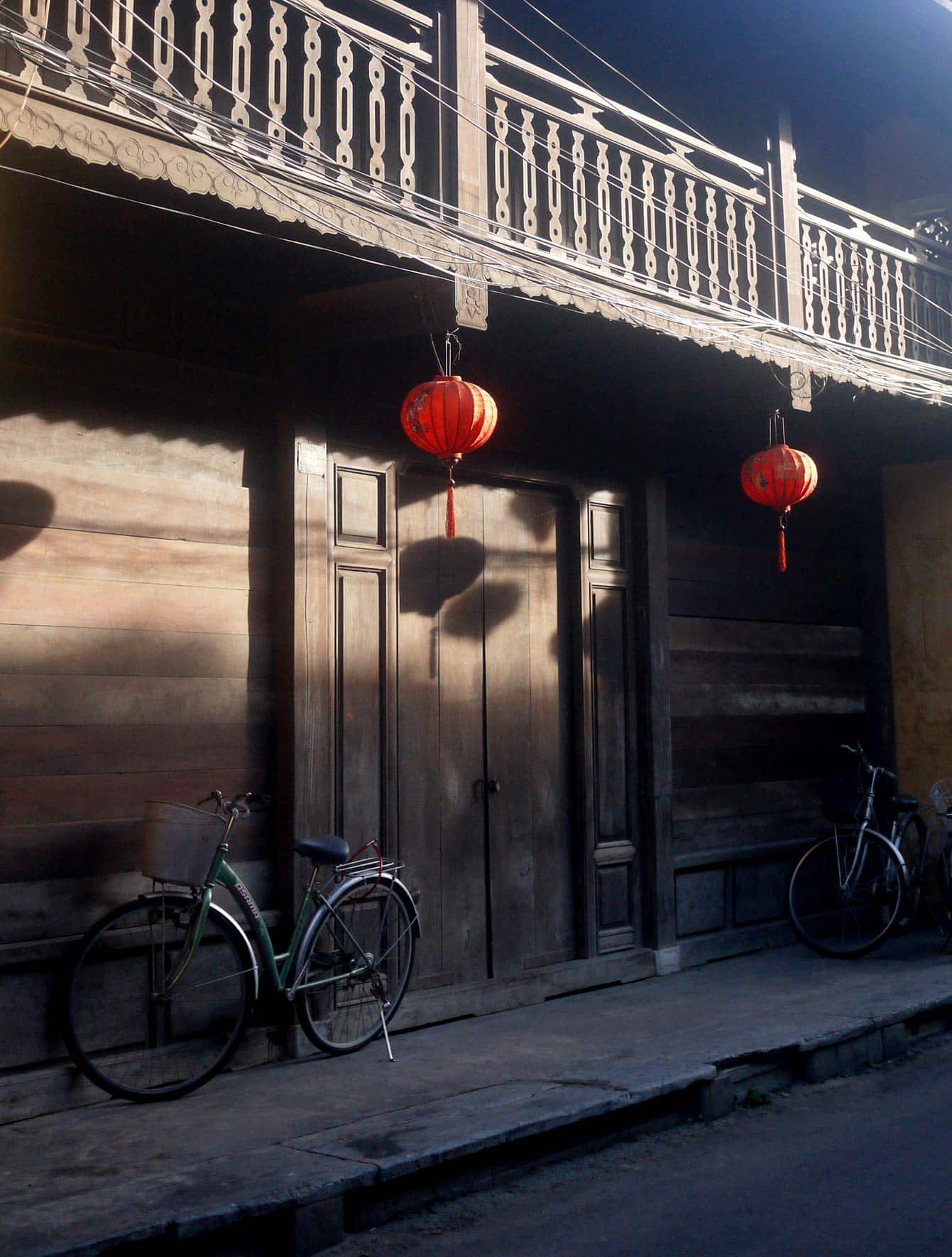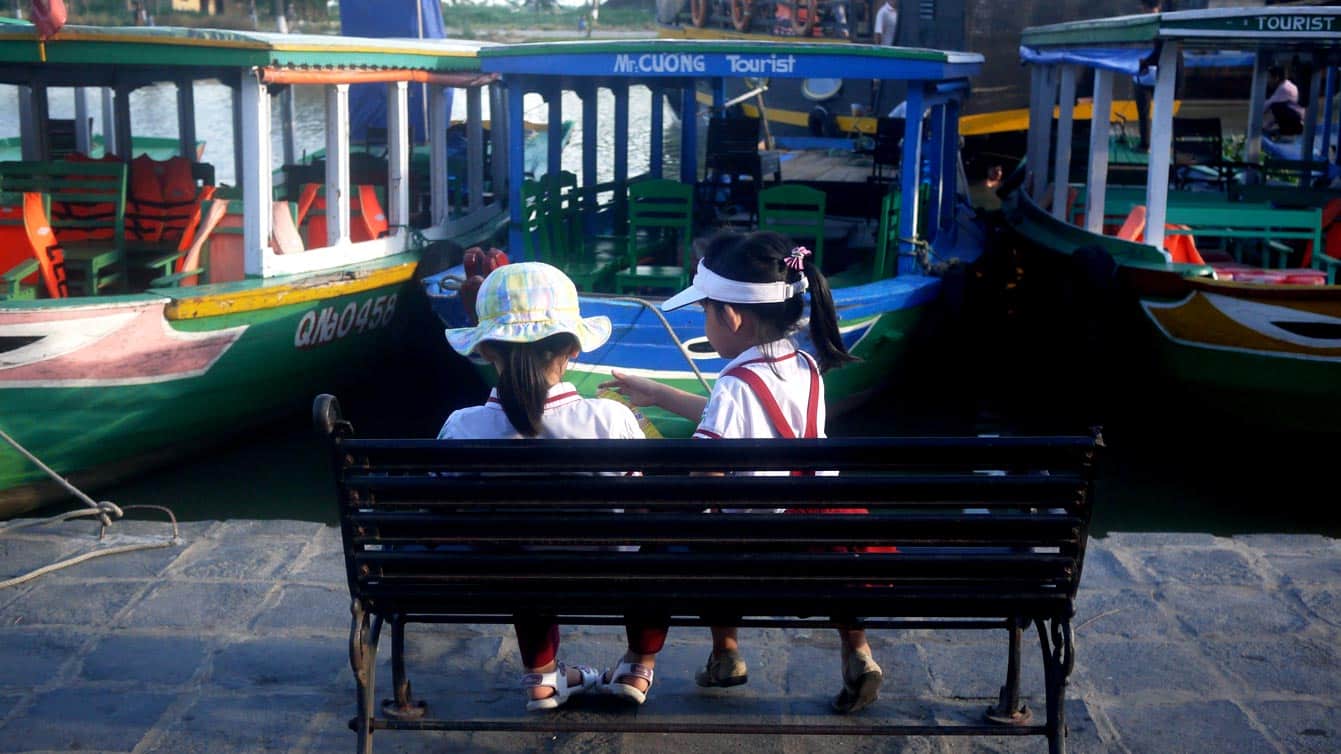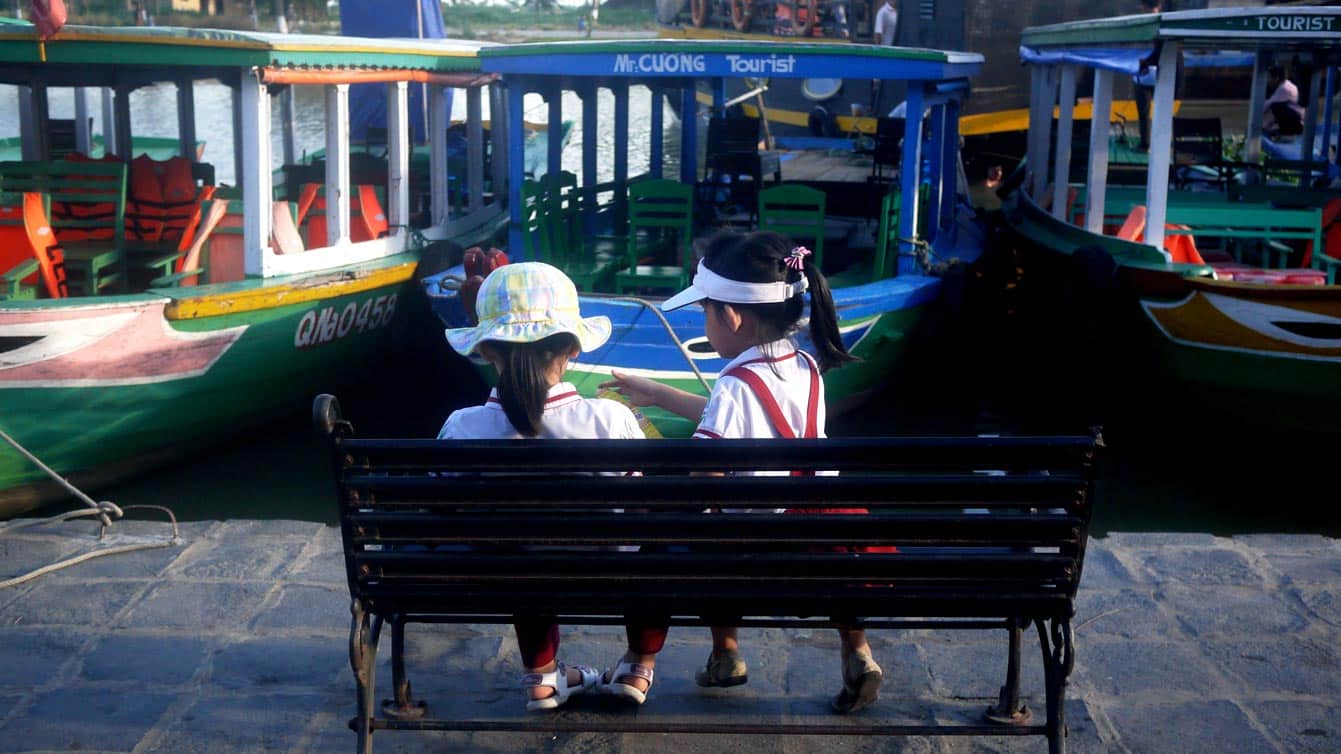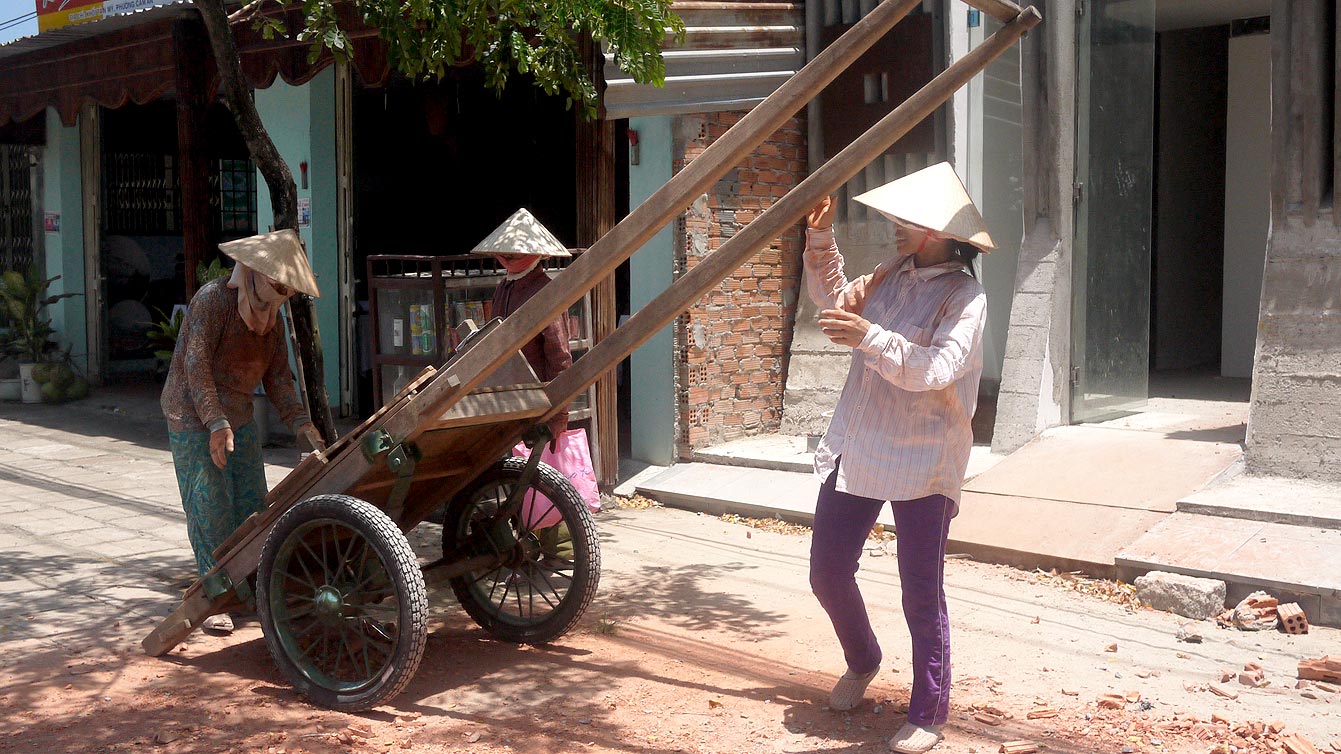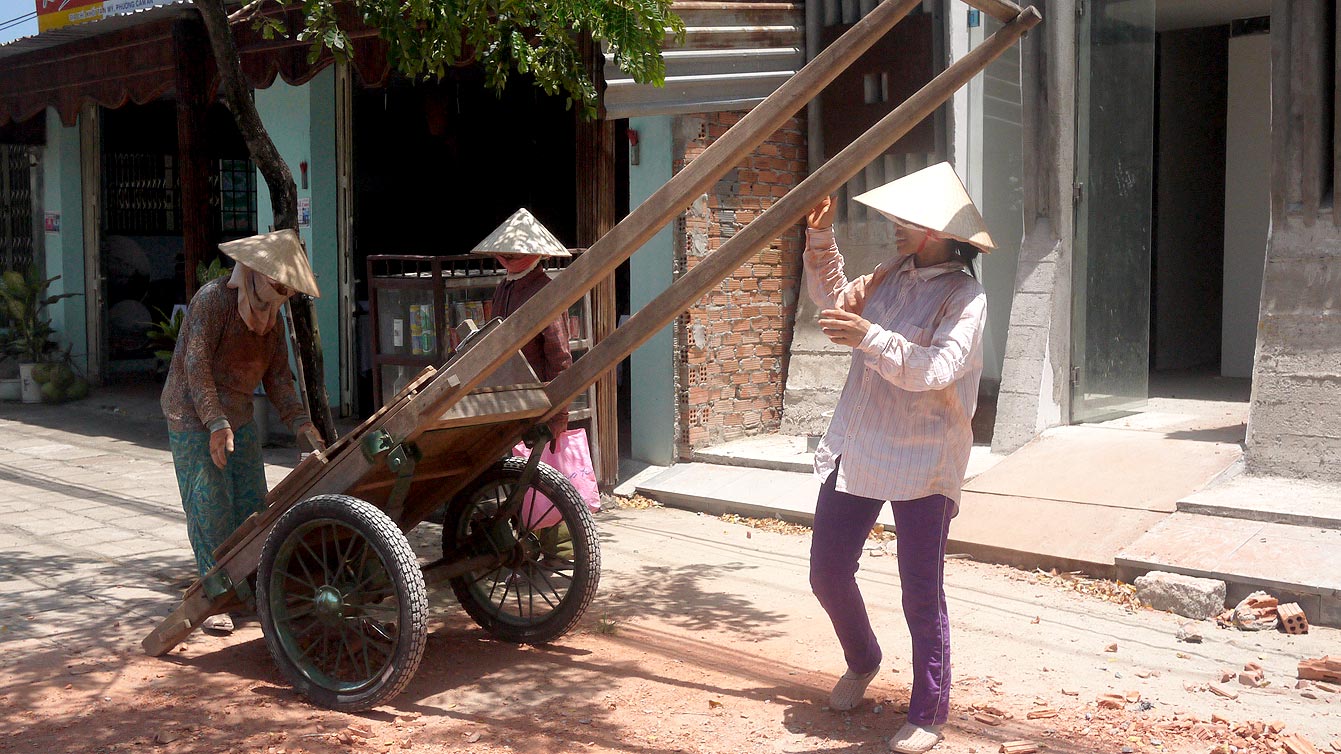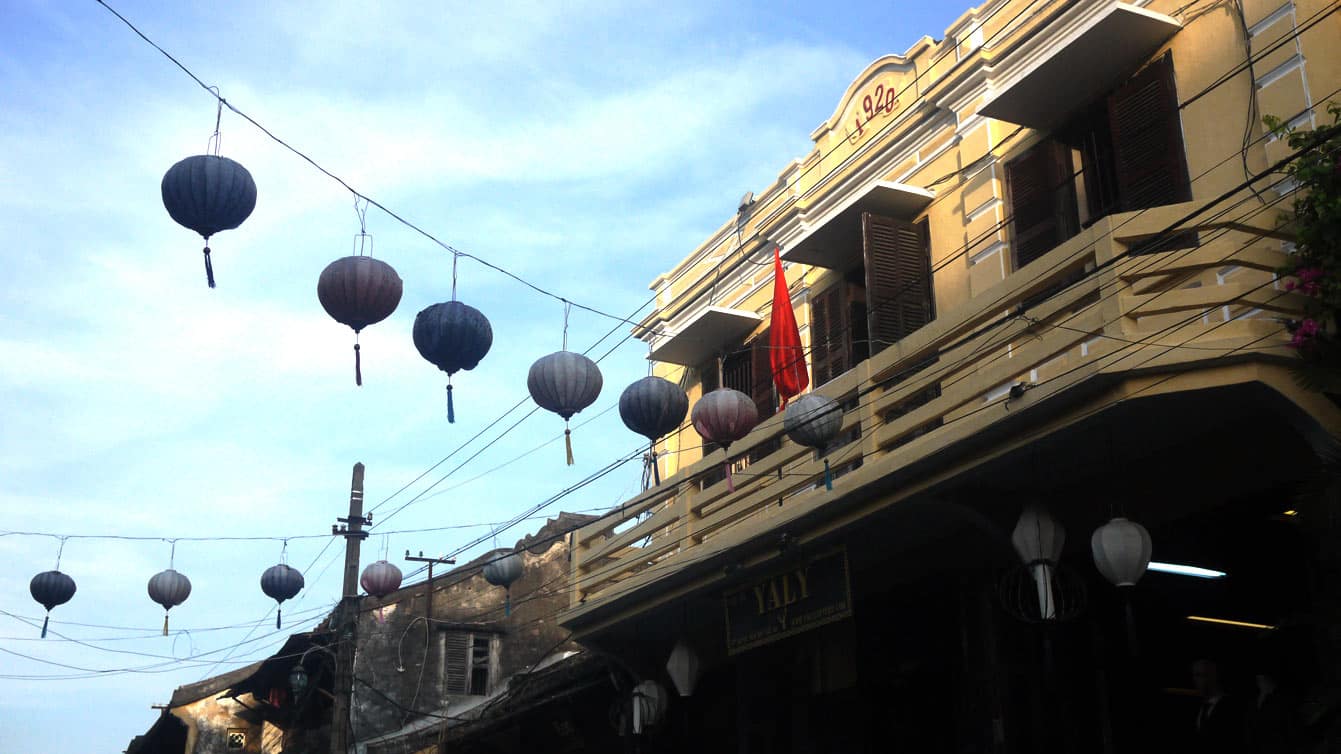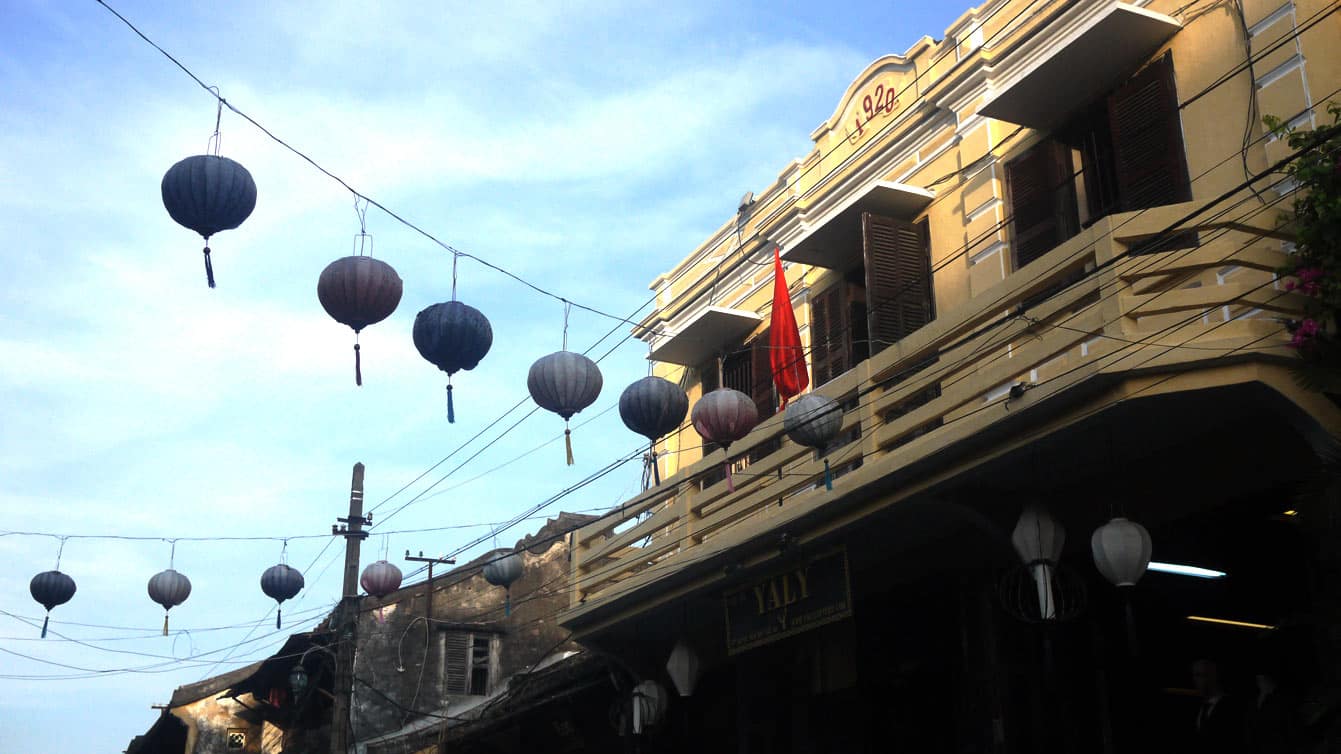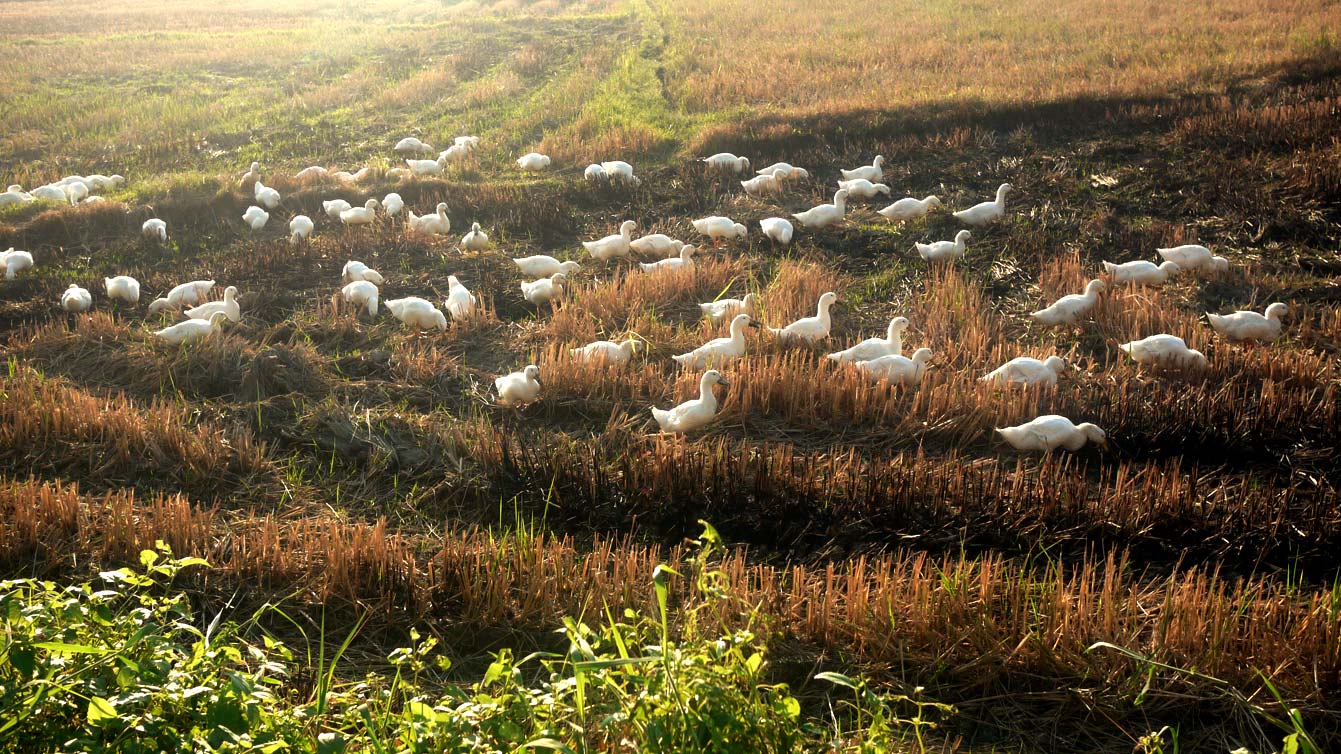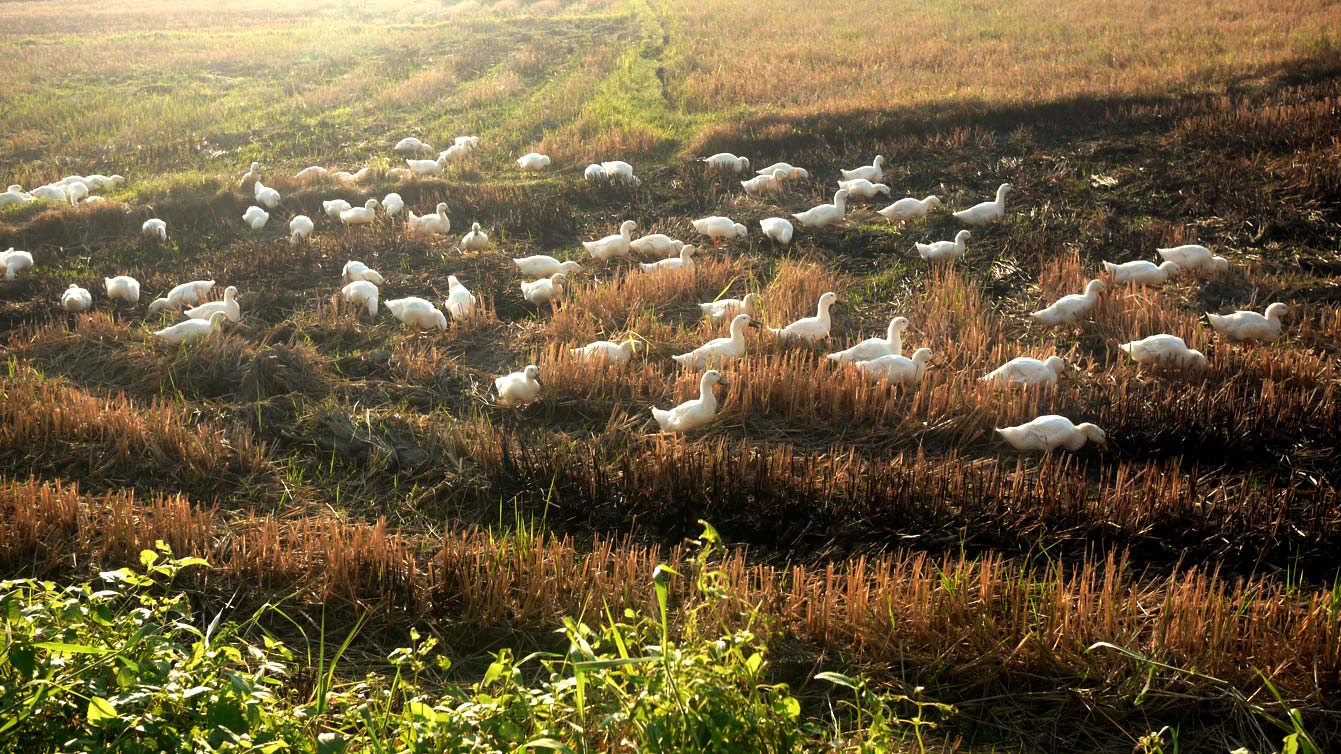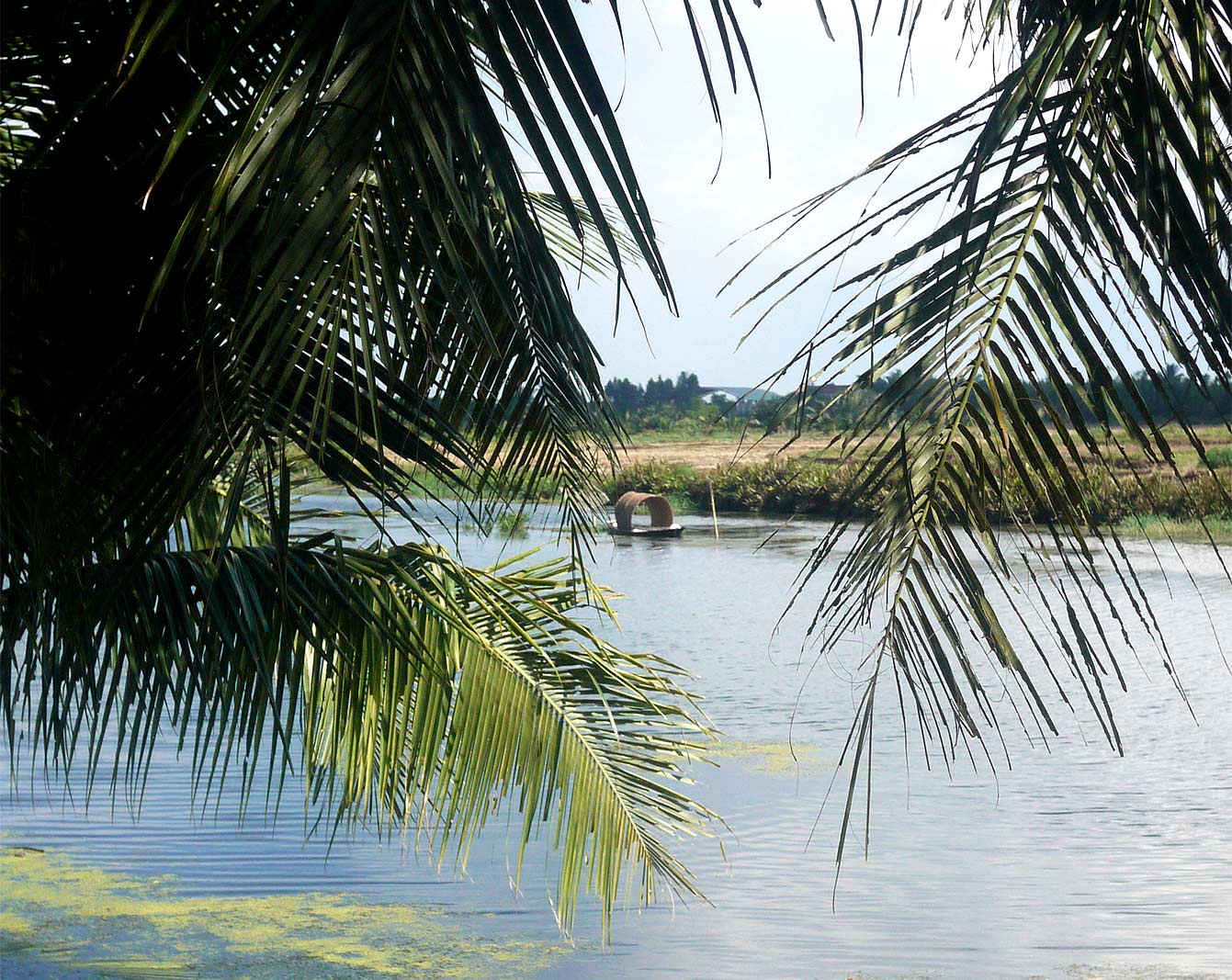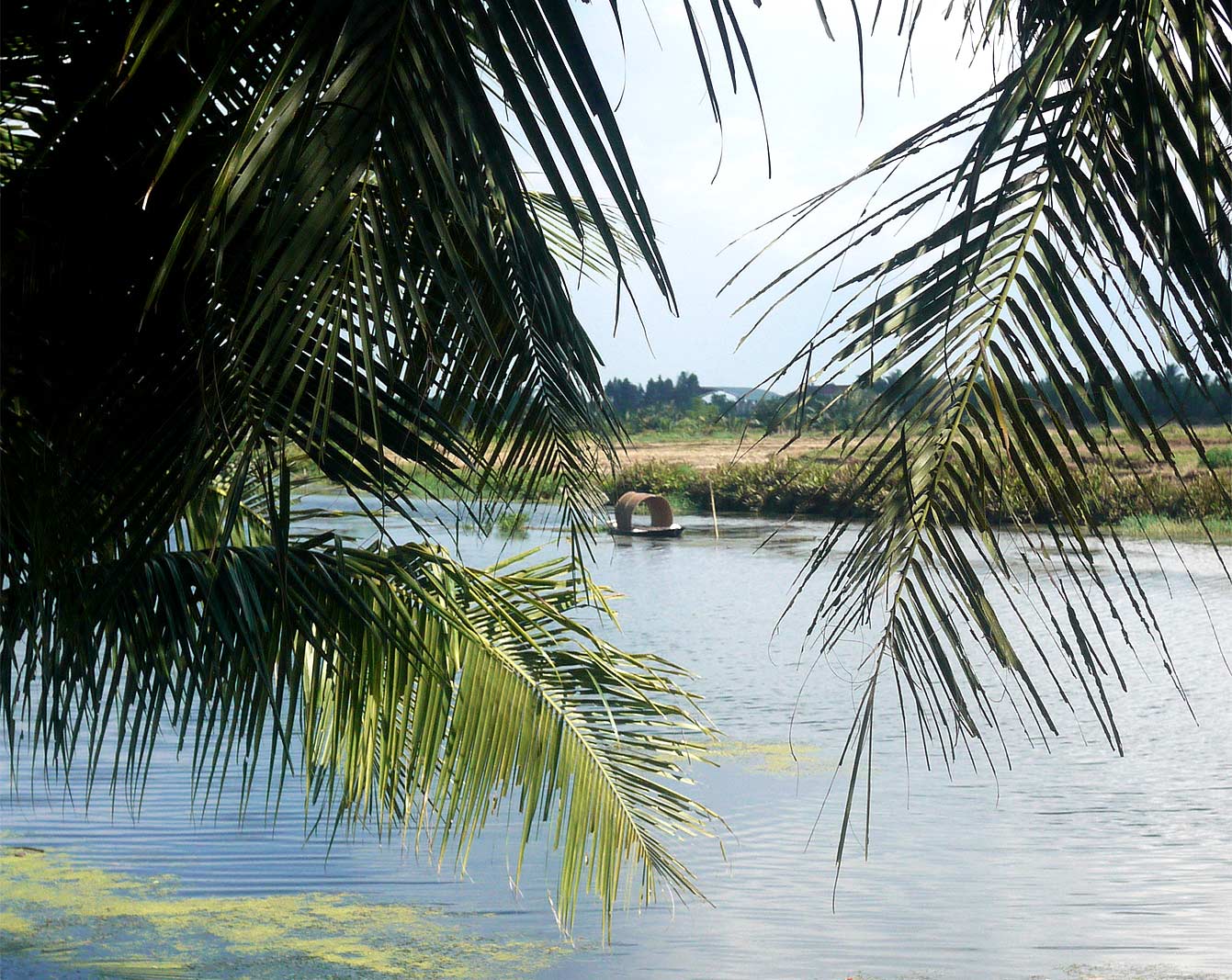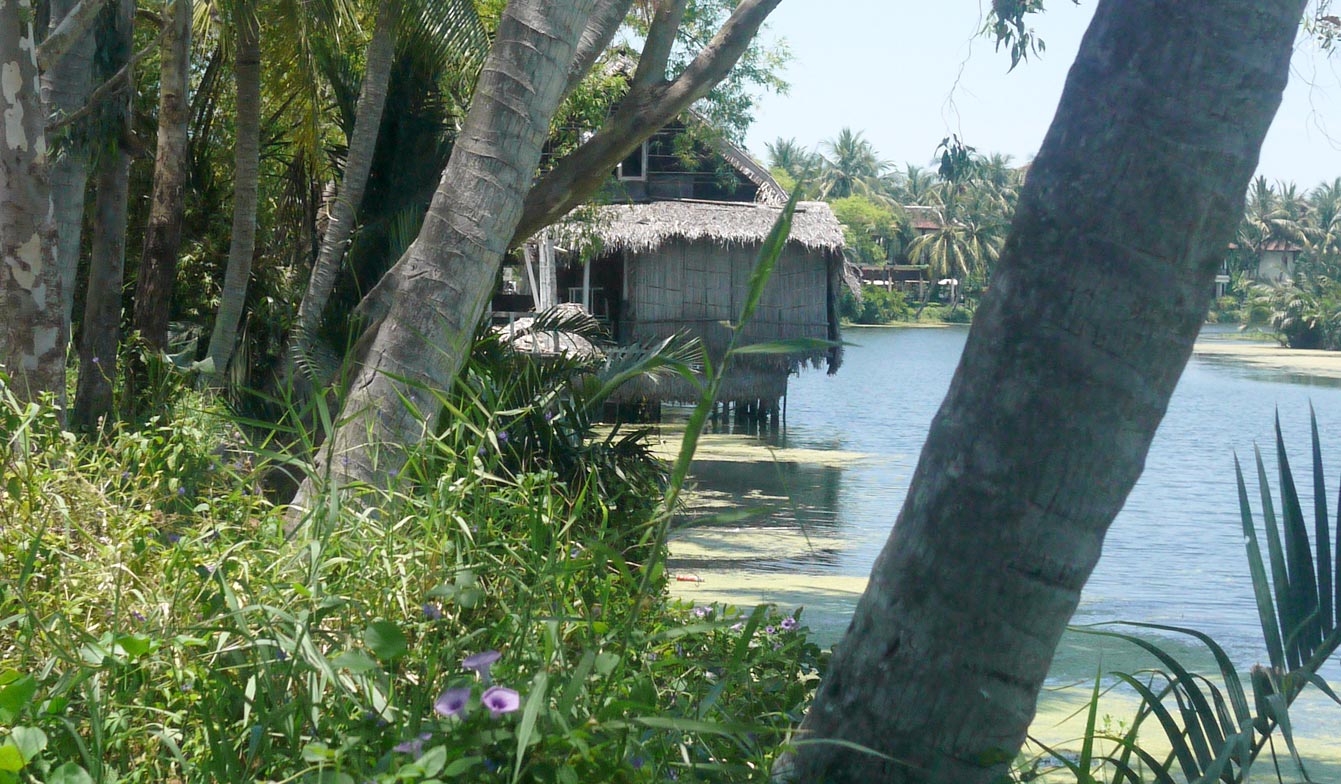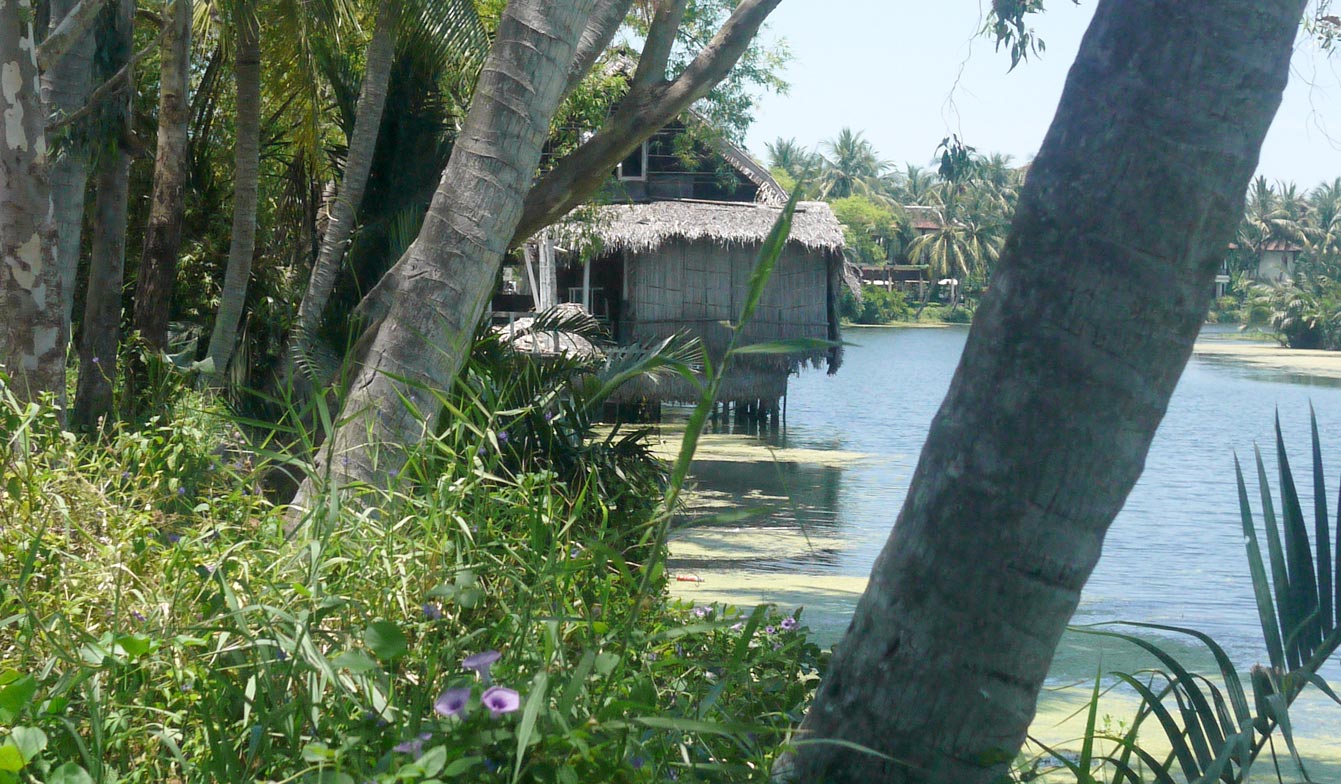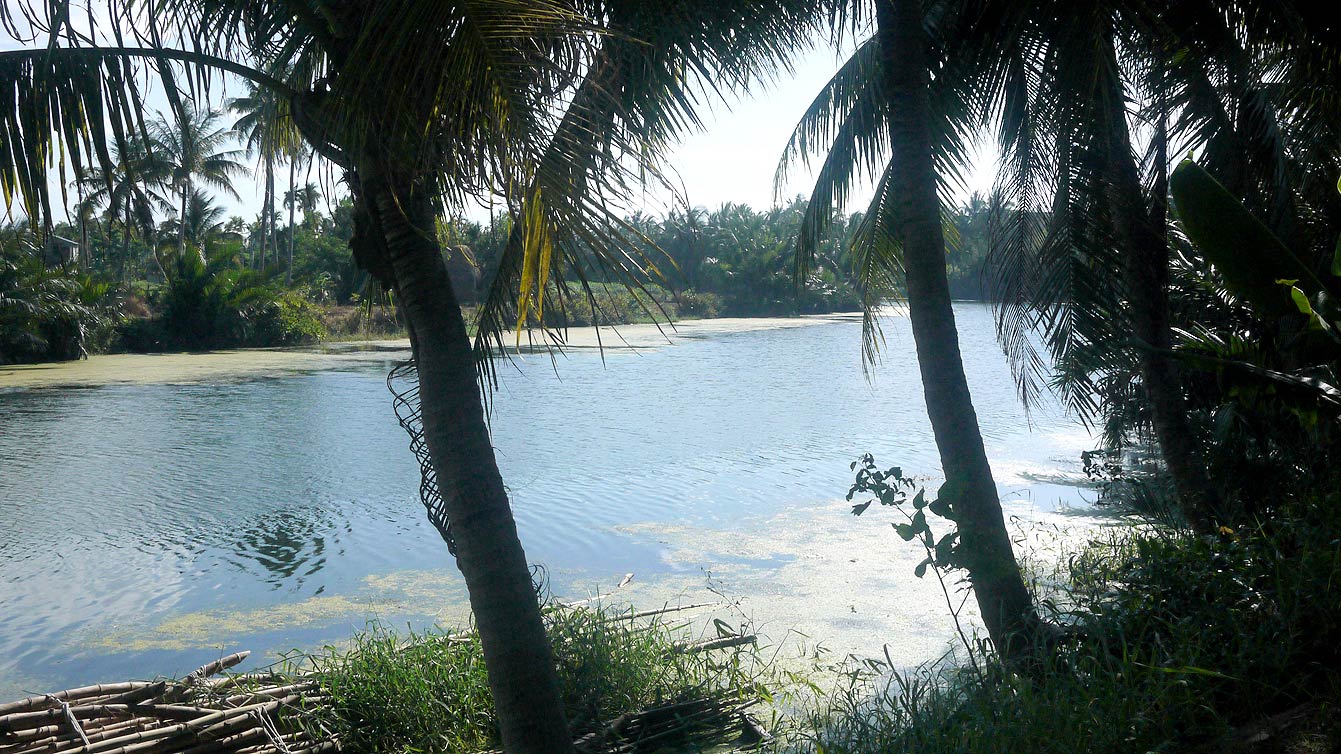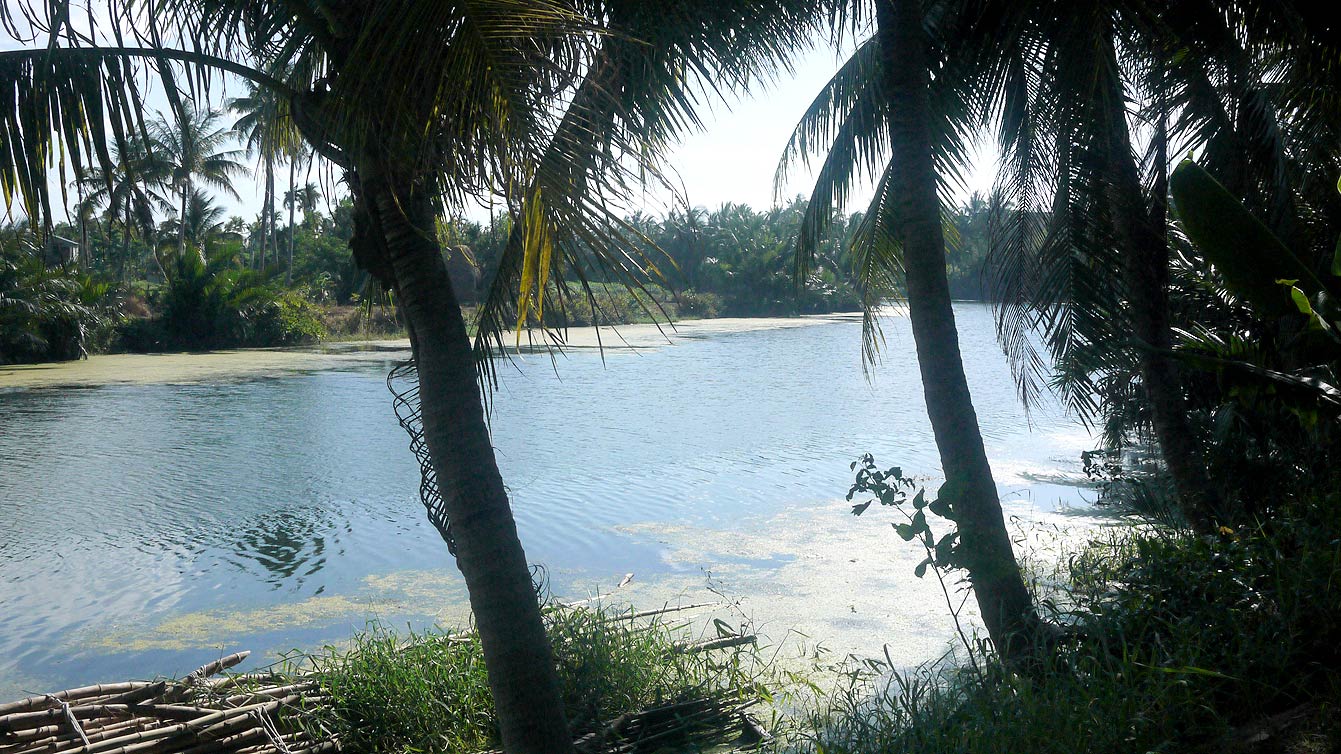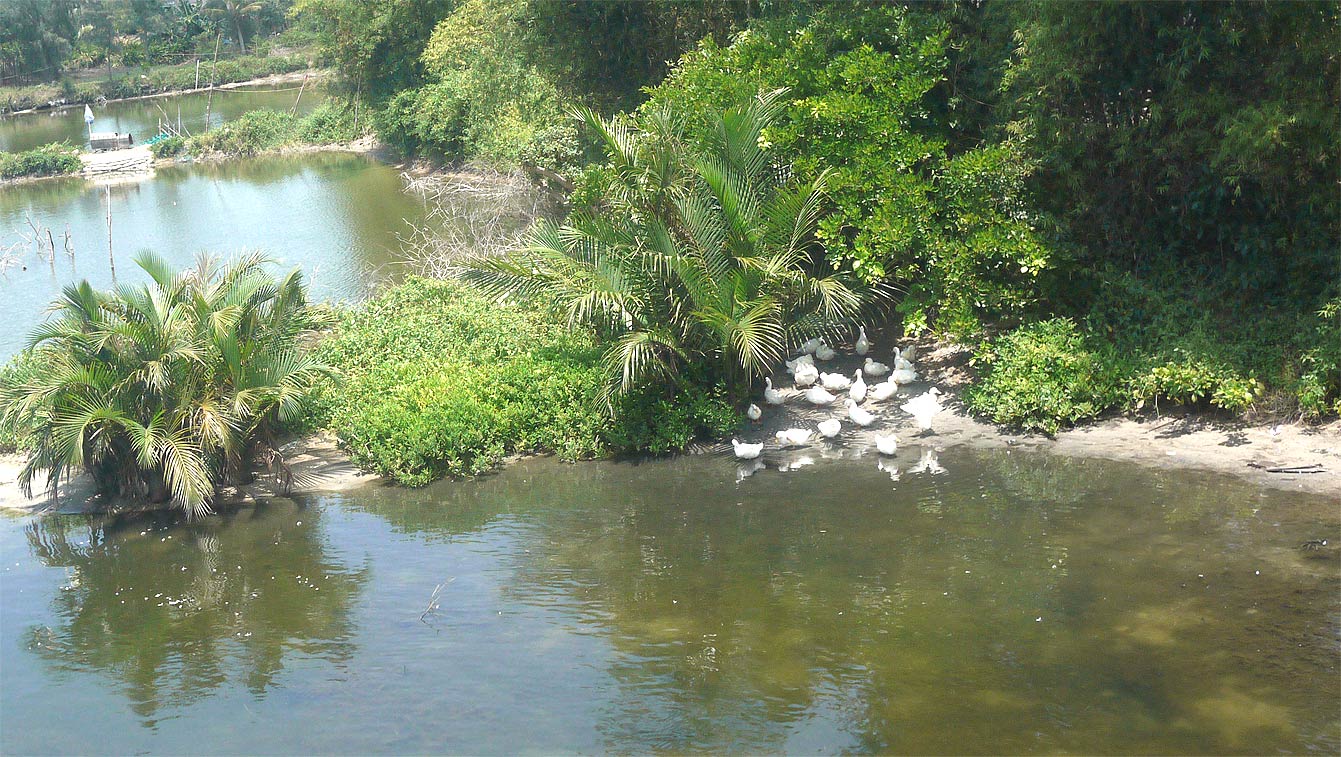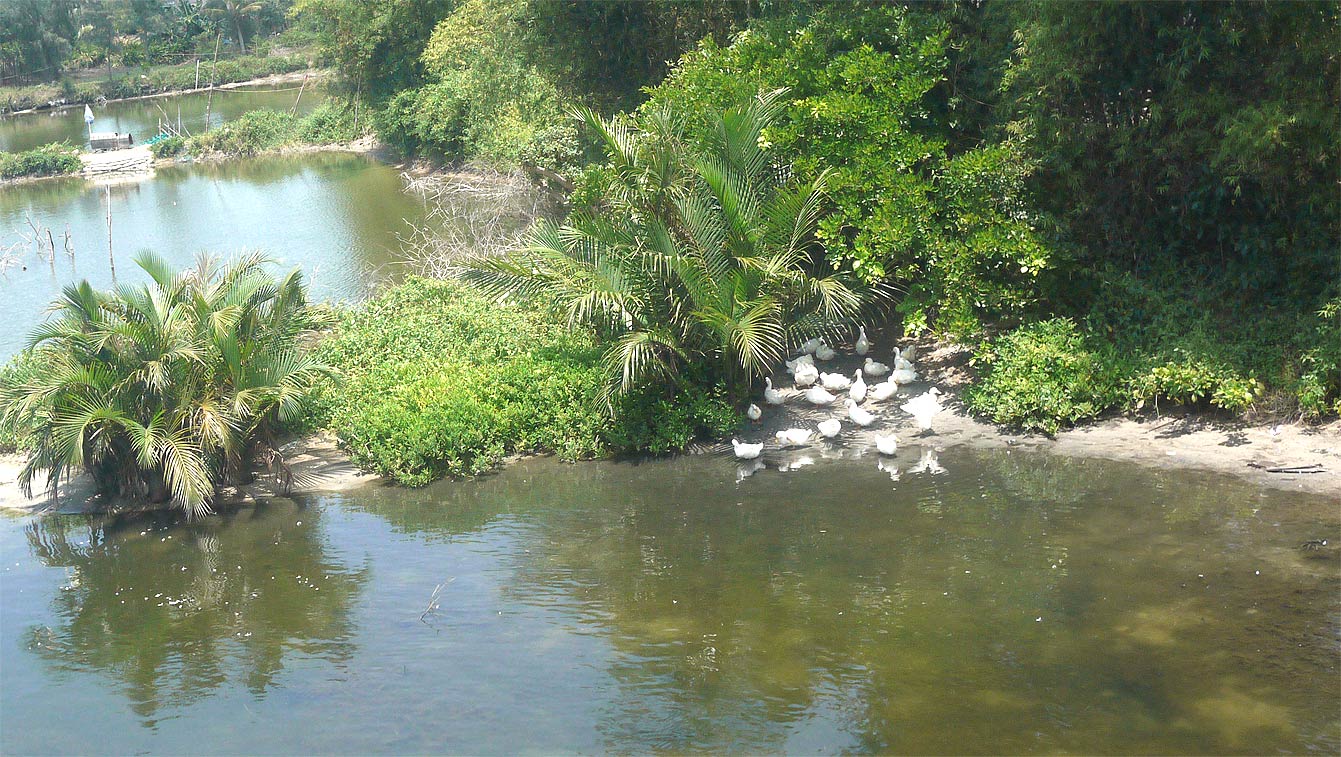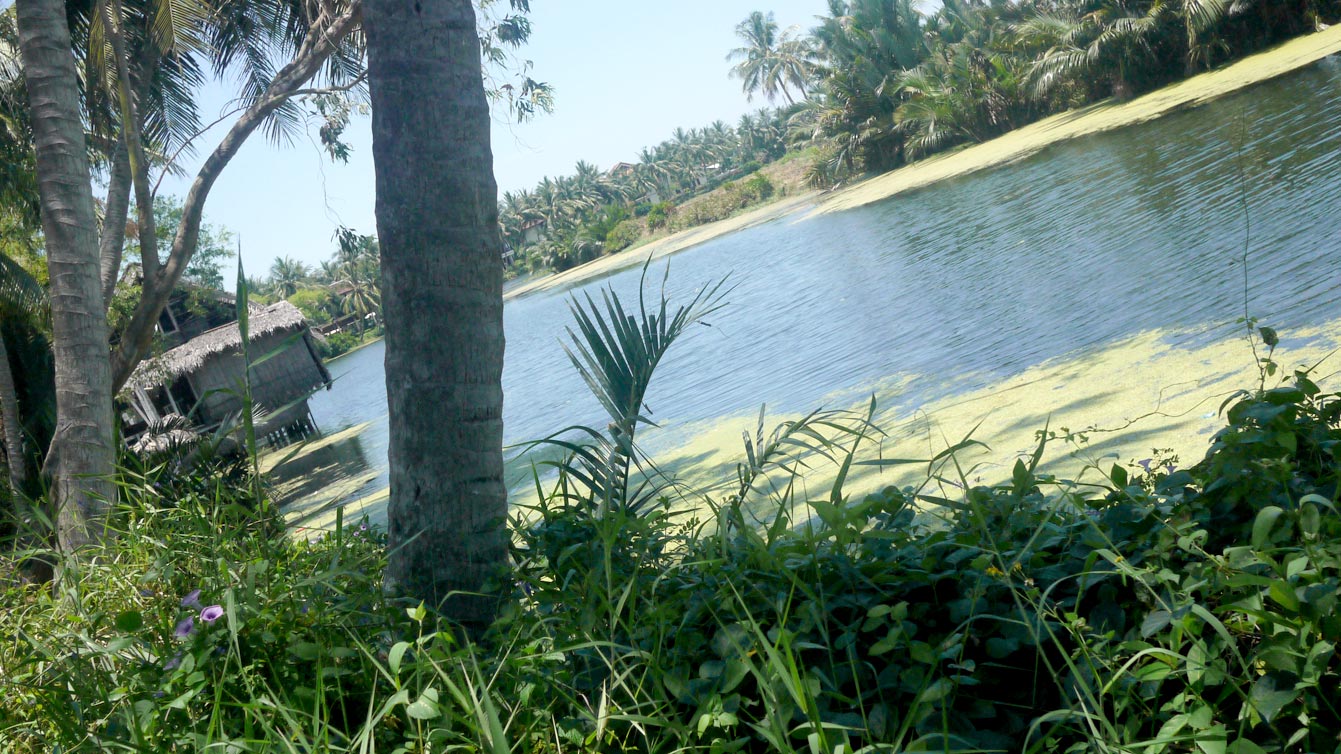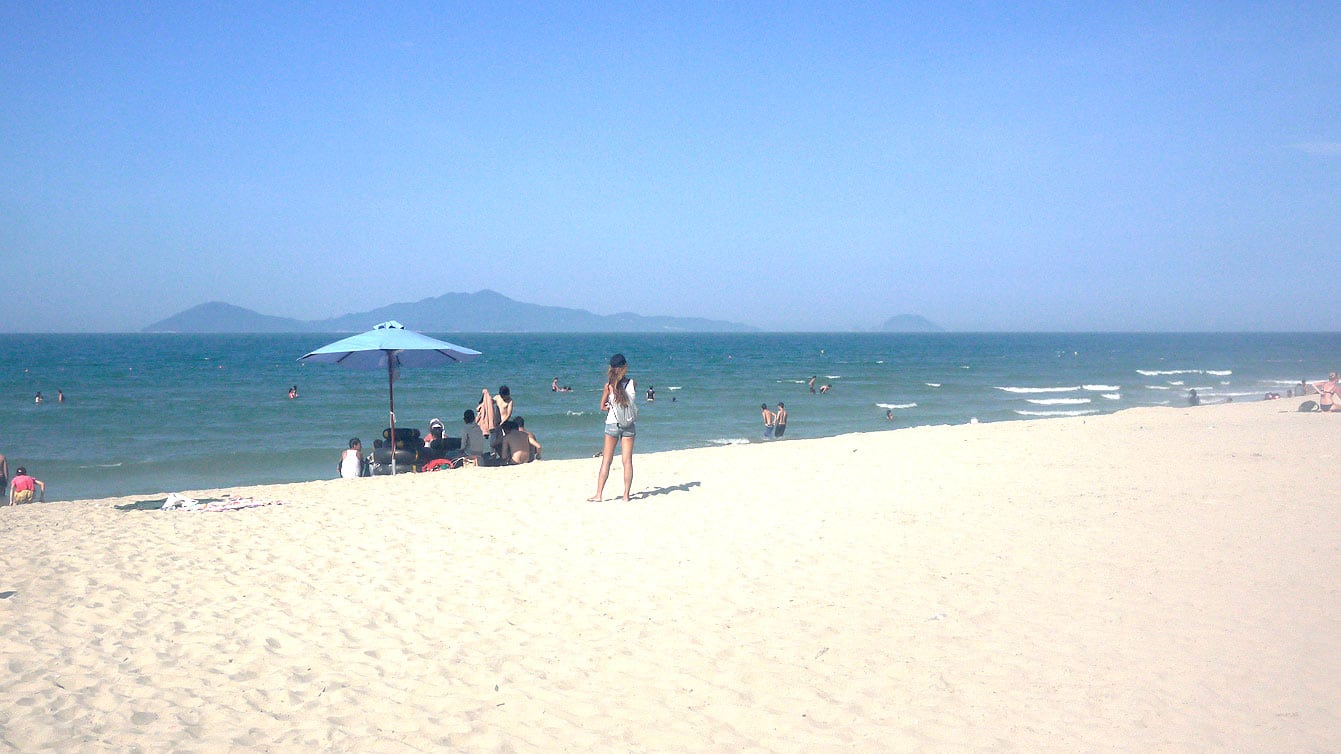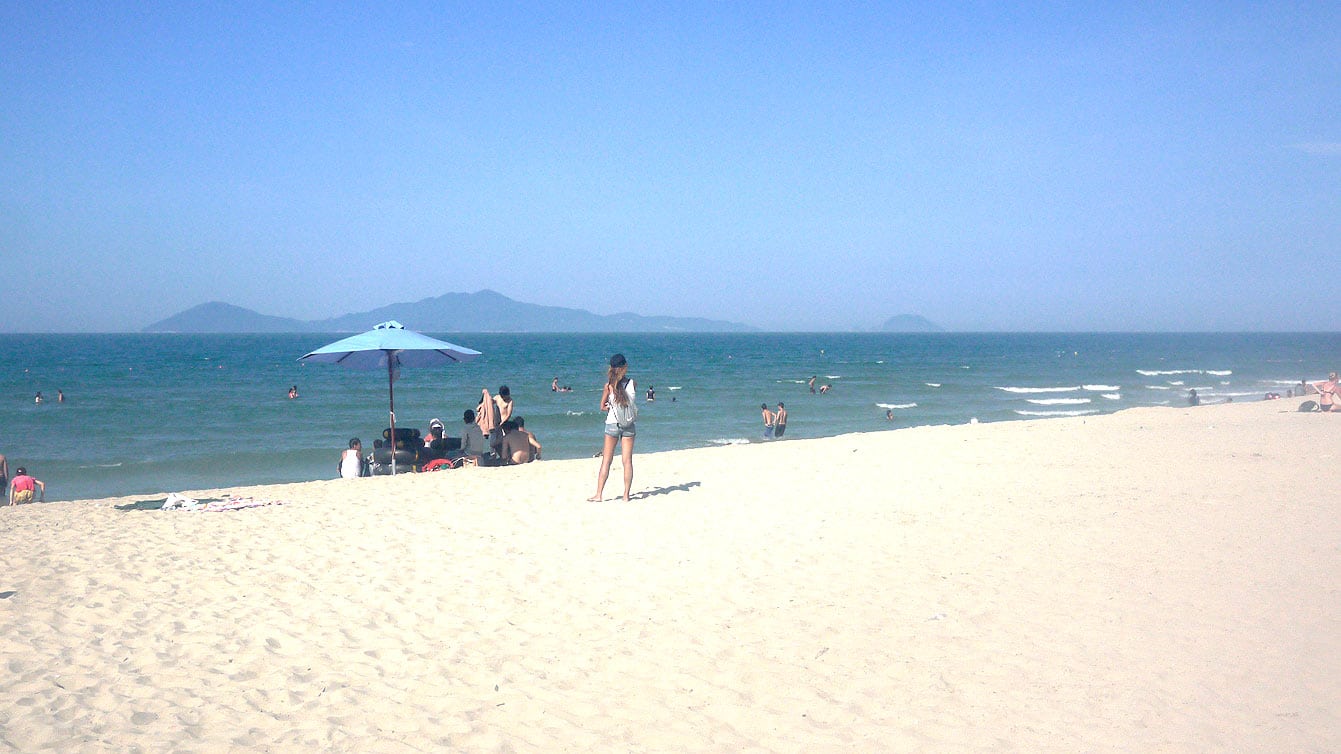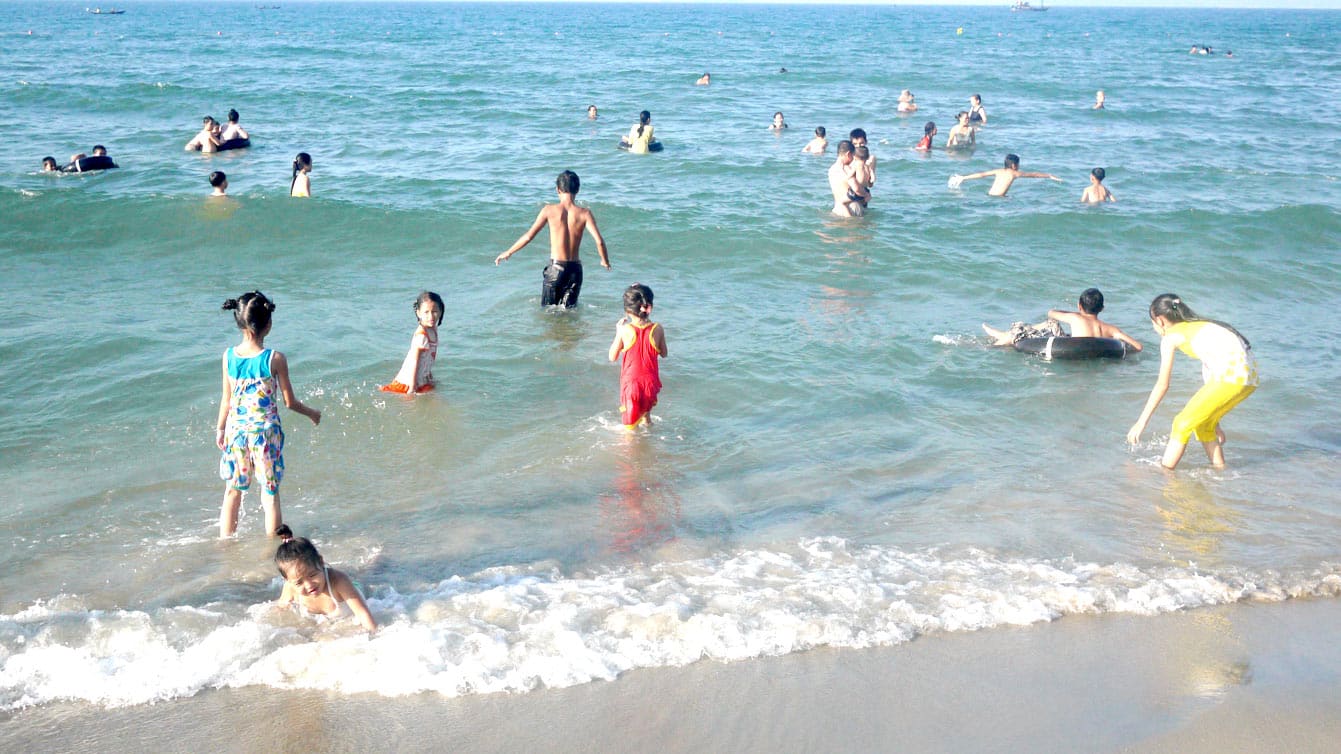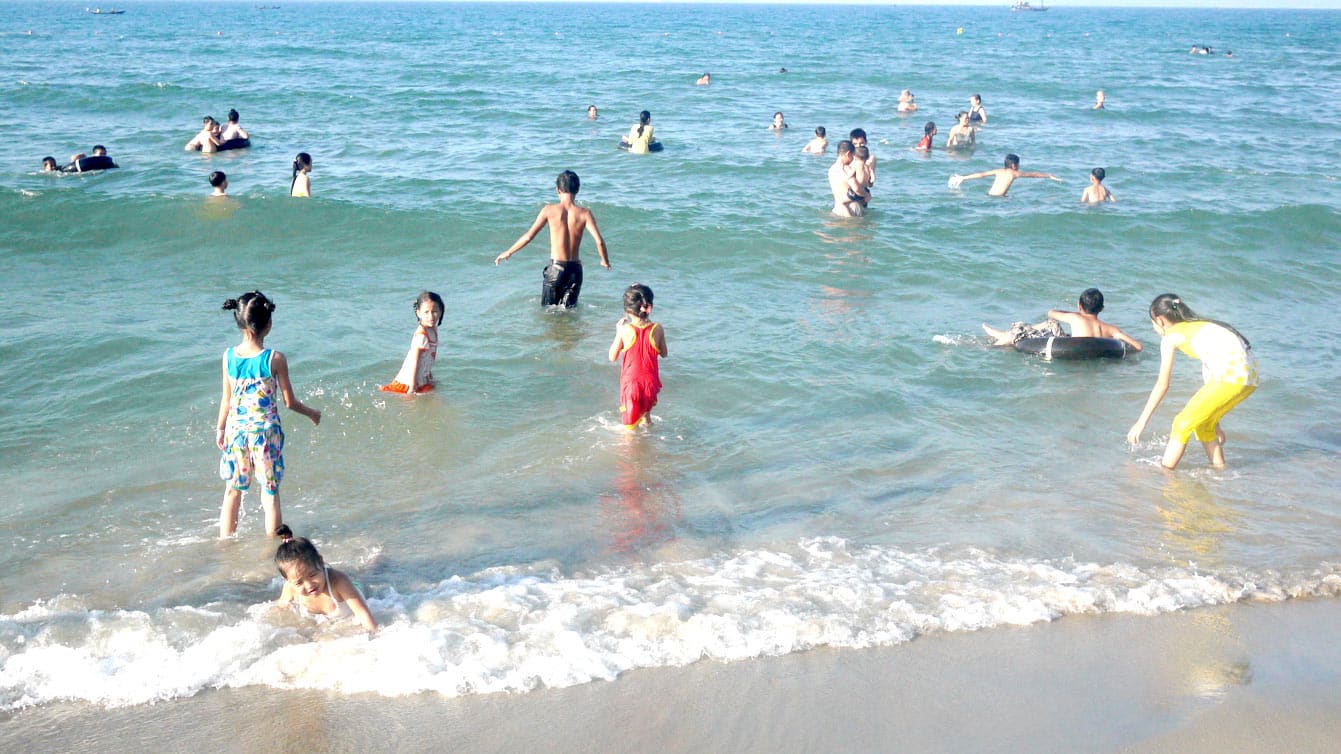 On the beach, you often do you harassed by street vendors selling trinkets …