An island

changing



Phu Quoc is a tropical island, the largest of Vietnam, located in the extreme southwest of the country.
It is changing: from a resort that focuses all resorts (but in harmony with the environment), a road full work (I was there in 2013) yet the island is full of desert-corners and villages fishermen where the tourist is watched with wide eyes. Much of the island remains occupied by an inaccessible dense jungle. Access to some areas is even forbidden to tourists by the military as the beach Bao Khem. Accompanied by a Vietnamese friend and late afternoon, they lowered the guard, because I was able to venture on this very local beach, frequented only by Vietnamese.
Phu Quoc therefore still retains a certain authenticity for those who love the islands almost « virgin » and yet preserved the tourist fauna.
But maybe she will be the future « Phuket » Vietnamese …
Main Beach Long Beach over 20 km of coastline. So there is nothing to find his little corner of paradise, ideal for basking without feeling stifled by the proximity with neighboring beach.
From May to November, the sea is quite rough. I was in May and 7 days, I had a rainy day with romantic little bonus storm.
Duong Duong is the main city. Go there for its night market and Dinh Cau Rock temple. Take the stairs and admire the bay, capture the mood and breathe the incense that emerges from this Shrine.
I stayed about 30 minutes walk, quiet, away from the restaurants, the Mai Spa Resort I recommend. Beautiful home, great location, I had a bungalow facing the sea and I was getting a massage every night at this hotel …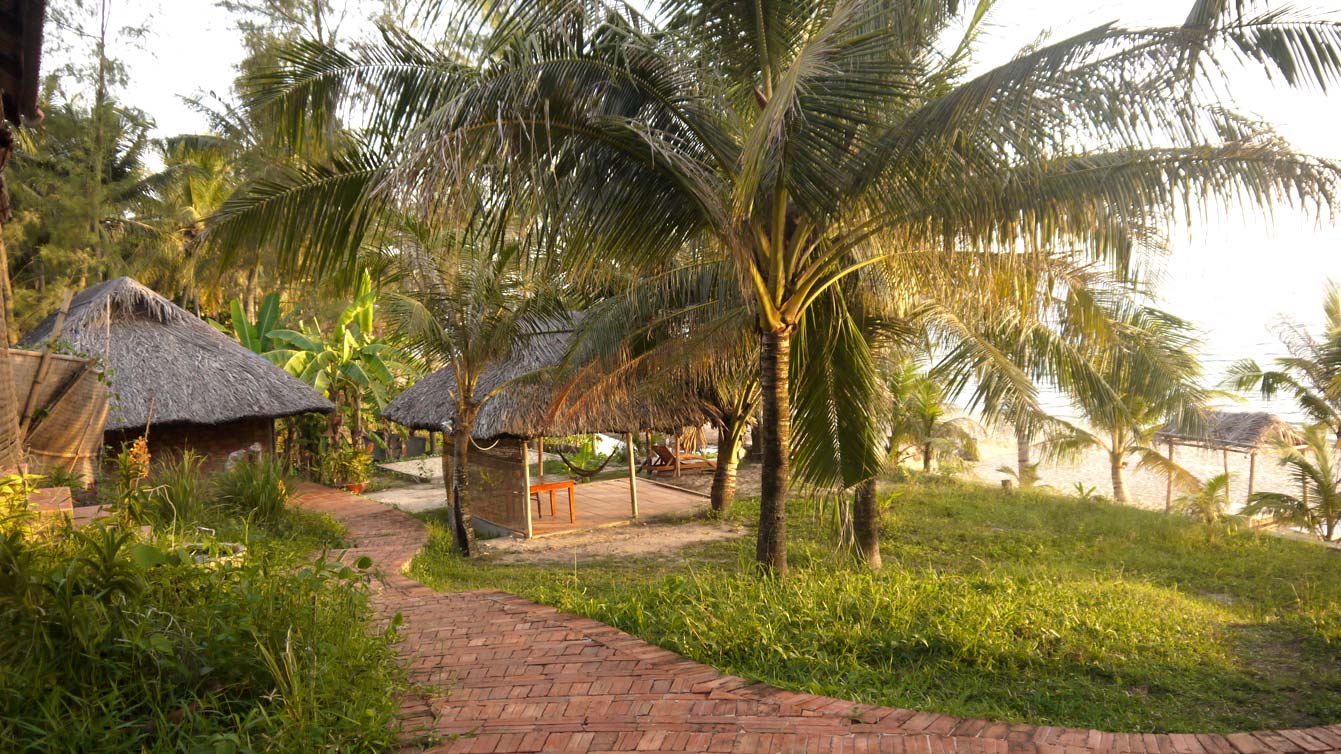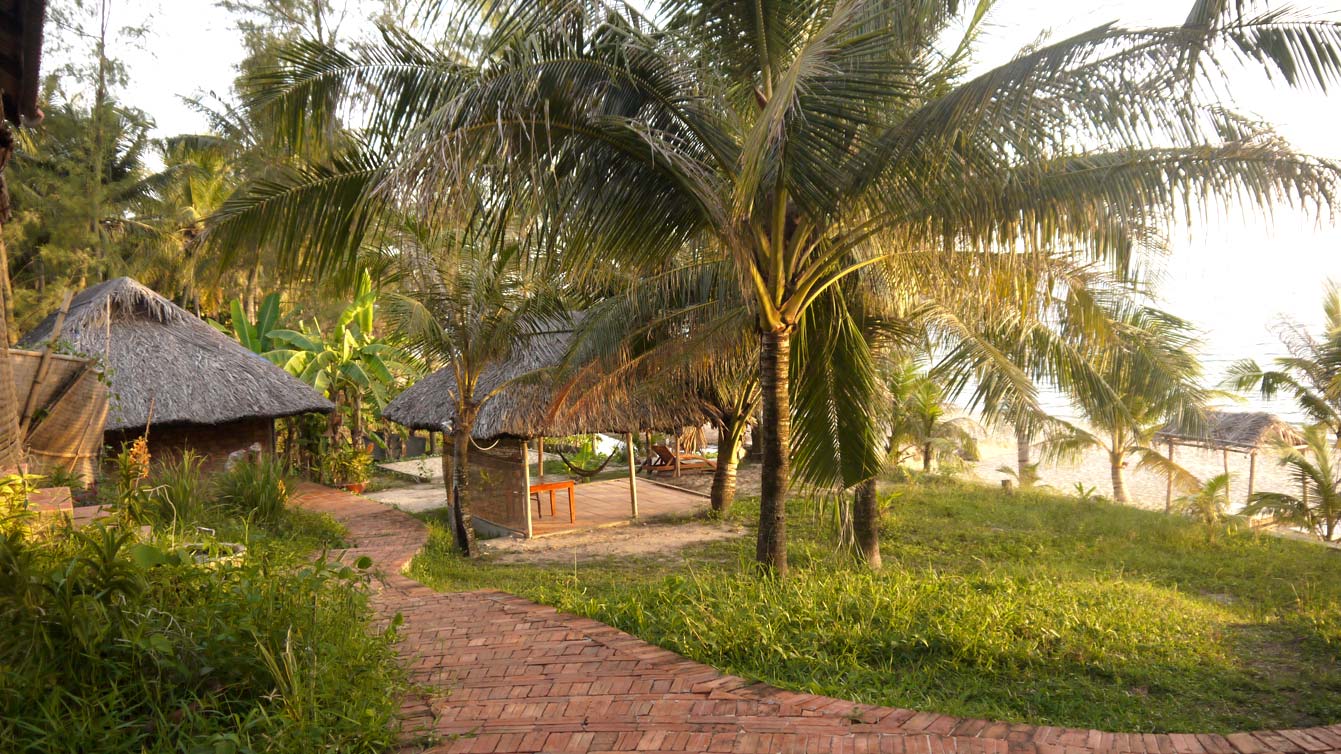 I loved Phu Quoc to his side still « in its own juice ». Disconnection is assured. If Sao Beach is a picture postcard beach with fine white sand, turquoise sea, clear water, unspoiled because very few eating places, the rest of the island is not as heavenly. This also gives it a certain charm. I would advise rather to backpacker travelers (and not too broke, the hotels are not cheap) rather than those honeymooners or hunters to idyllic beaches. Although all facilities, resorts and clubs are present, there is a nature, a wild side and discover island life.
Without a heart stroke, I loved Phu Quoc because it delivers a sense of freedom when you hit the road, rocky paths and other trails ochres. She has no construction of large tourist complexes at the moment and has a wild but that gives it a certain appeal.


Long Beach / Bao Sao / Mai Spa Resort
♦ Informations ♦
► Who 

advisor?

 : to all those who love the almost deserted beaches

, nature and

 

the islands

 yet


preserved

 

from the tourist

 

influx

. 



► What to see ?

 :The night market in Duong Duong (also dine there in the evening for the atmosphere), visit
a plantation pepper, a pearl farm, a factory Nuoc Mam and 

Phu Quoc prison

, temples and pagodas,
National Park 

Phu Quoc





► What to do ?

: diving from December to March (but the island is not known for that), relax at the beach, visit 
the island on a scooter, explore the 

deserted beaches

 of the north of the island, the small southern wild 
islands, walk in 

the jungle

 a guide

► 

Food

 : seafood. Eating cheap, on average we eat for 5 euros or less. For a lobster for two,
rather count 

15 euros



► 

Shopping

 : buy large white or black pepper and pearls (preferably in a farm to be
sure of their quality

)



► Instagram sunset : go to 

Long Beach



► 

When to go ?

 : 

November to April



► Safe : ok
► 

Good to know

 : provide a scooter mask

: take

 a lot of dust in the nostrils 

...
How to go ?
Take a flight to Ho Chi Minh with Vietnam Airlines, JetStar or vietjet air (45 minutes about 60 euros).
The airport is 15 minutes from the main beach where most hotels are concentrated.
You can also go by boat. 1h30 by fast ferry or 2:30 long. $ 15 about return.
More : transportation
More : Phu Quoc guide