Some colorful hot photos of South Goa …

○ Agonda ○
After spending a few days in northern Goa, heading south.
First step : Agonda. Neither feeling nor much to do, we only stayed one night. Although the place where we were staying looked like the set of a music video on LSD …
►To come to Goa, read : Arambol, Vagator, Anjuna, Goa North.
Morning…
Toilets Barbie girl…
Palolem
We moved to Palolem, located in Colva.
There's no picture: the beach is suitable for relaxation and postcards made in India (bulls on the beach, women in saris, beached boats …). And consumption: for 3 euros, it was a full meal per person.
Only flaw: the wait. About 1 hour even if you are alone in the restaurant. India should not be pressed, eh! Keep cool, it's the holidays …
And shopping issue, no need to move, vendors come to you …
I leave you daydreaming before the pictures …
Next post : Take the train in India … an adventure sacred …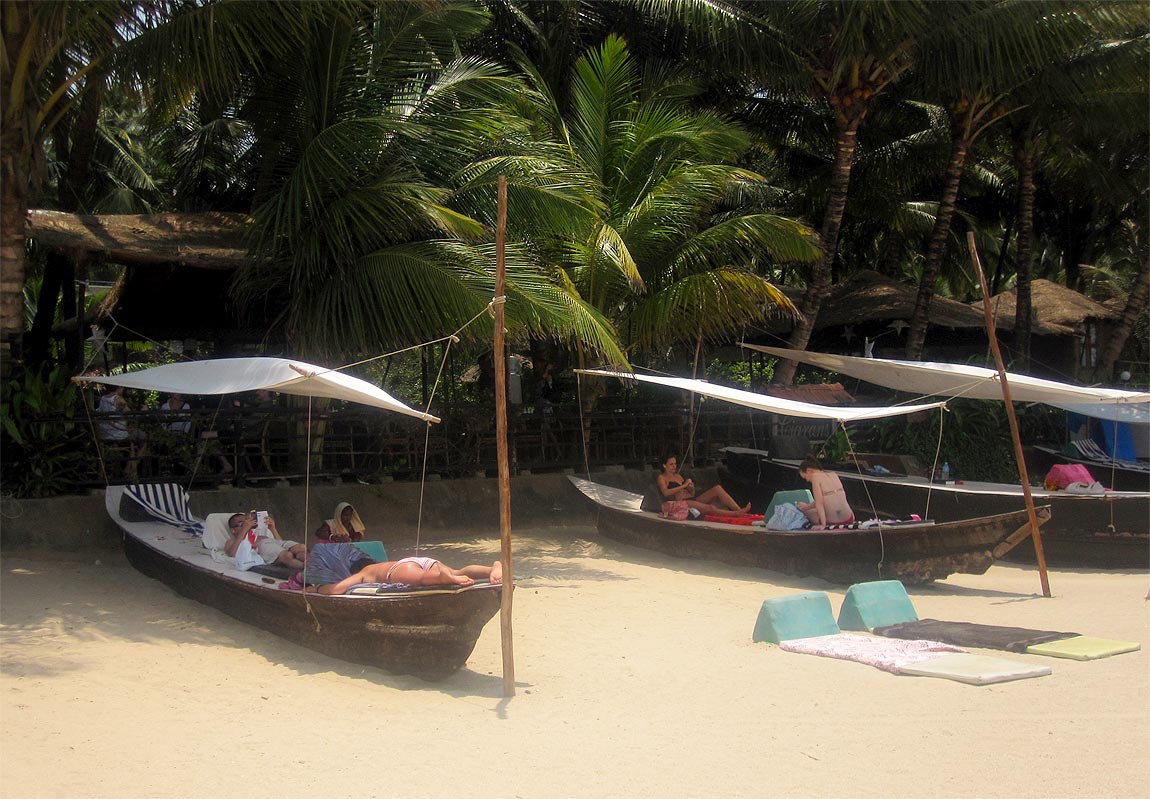 My fetish bottom of swimsuit that robbed …
Last day we loose, we balance confetti on servers: P