« J'aimerais tant voir Syracuse… » (song)
August in Paris Sweat & legging leaves a bitter taste. Frustrated the furtive passage of the summer and refusing to see the fall without knowing the caress of the sun, I took a ticket to the south. A South where the sun could not shirk.
Cap therefore Syracuse (Sicily) ancient Greek colony, baroque city full of history. For a week of disconnection and who knows maybe … writing. Specifically in Ortigia Island located in the extension of Syracuse. Small, magical, mesmerizing tranquility reigns, a timeless atmosphere. I took a slap sacred whenever I compare the softness of living with the symbolic violence that installs in France.
I loved strolling after dark through the streets and let me hypnotized by the reflection of the moon on the water. We are in love, no more thought can not pollute you, time stops. Just happy to be there, in front of the beauty of the place eerily quiet. Henri Salvador Syracuse wanted to see: one wonders why.
Ortygia is not over ..

To listen looking at the pictures below …
♦ Informations ♦
If you go to Syracuse, you should stay on the island of Ortygia, or no interest.
It is a destination for moderate budget. I found a low cost ticket with luggage € 160 (an airline ticket without checked baggage starts at 110 euros), public transport is not expensive, nor food. Then there way to find accommodation to suit their budget.
How to get there ? Catania airport, commuting 2:45, then take the bus « Interbus ». 45 min-1hr path for about 5.70 each way.
Ortygia is 15 minutes walk from the bus station in Syracuse (a bridge connects the island) .10 euros a taxi for 5 min car. No comment. But € 2.70 bus pass for two days the splits …
♦ Ortygie/Ortigia ♦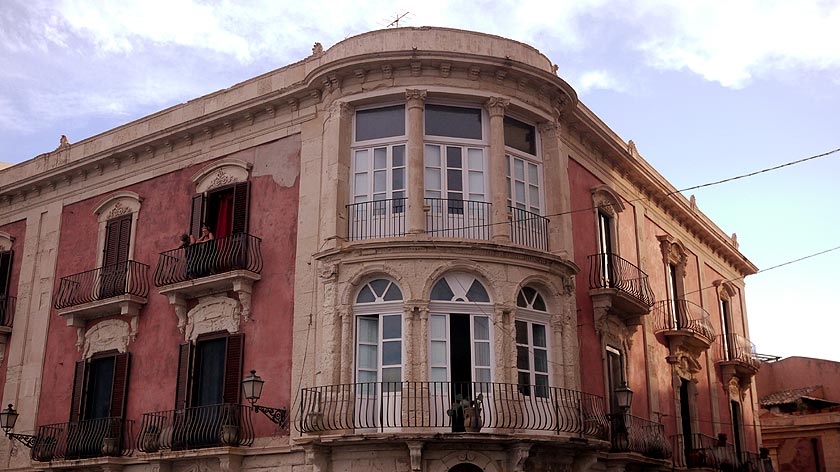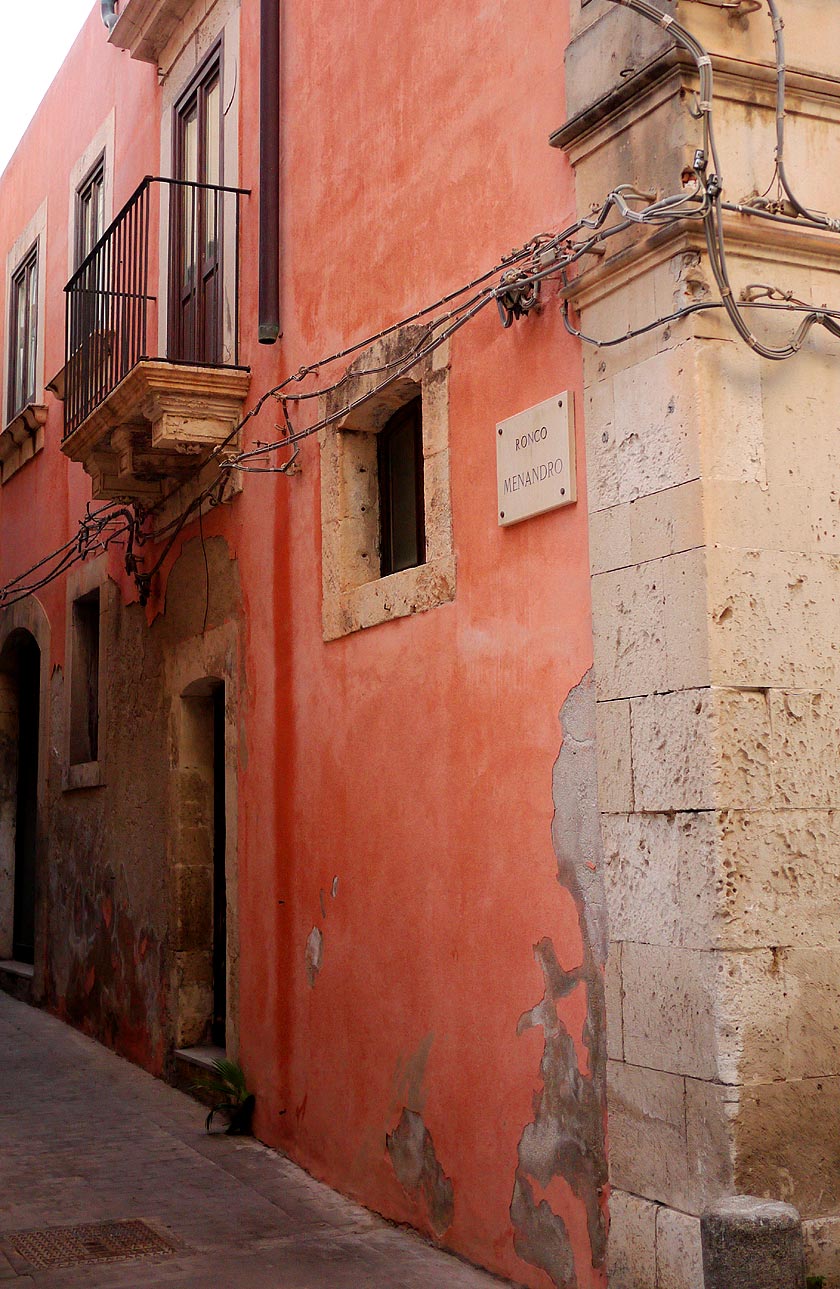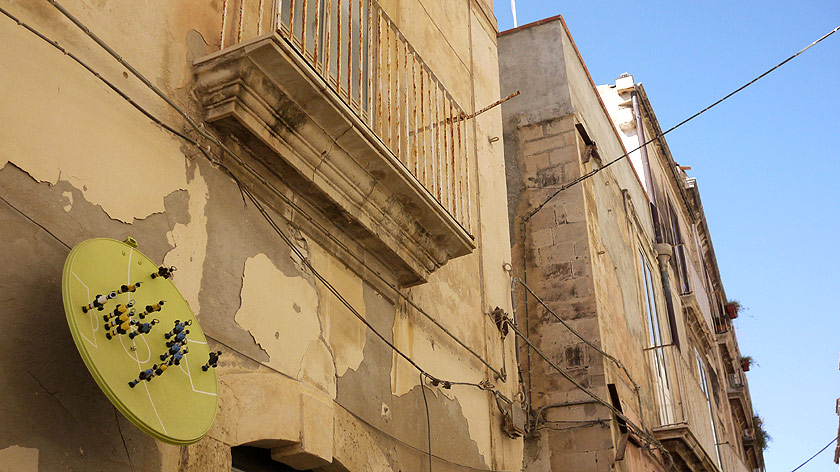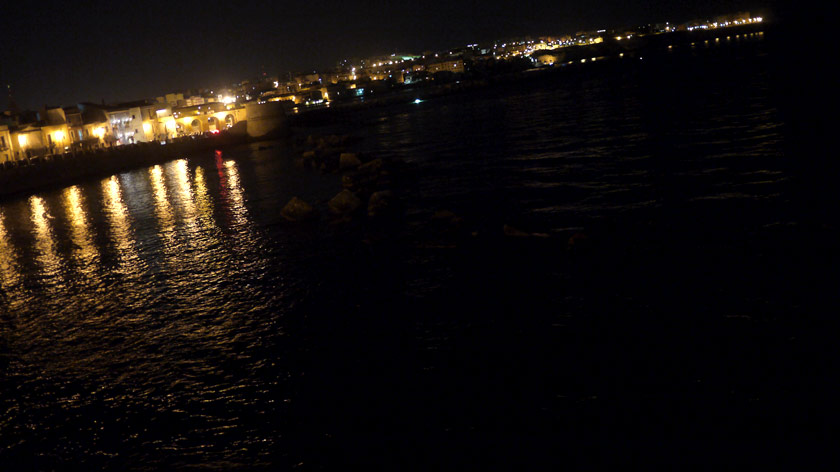 Fort Vigliena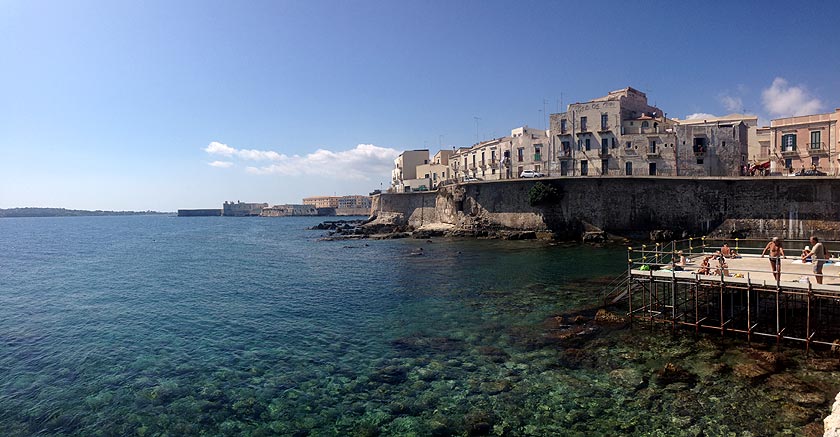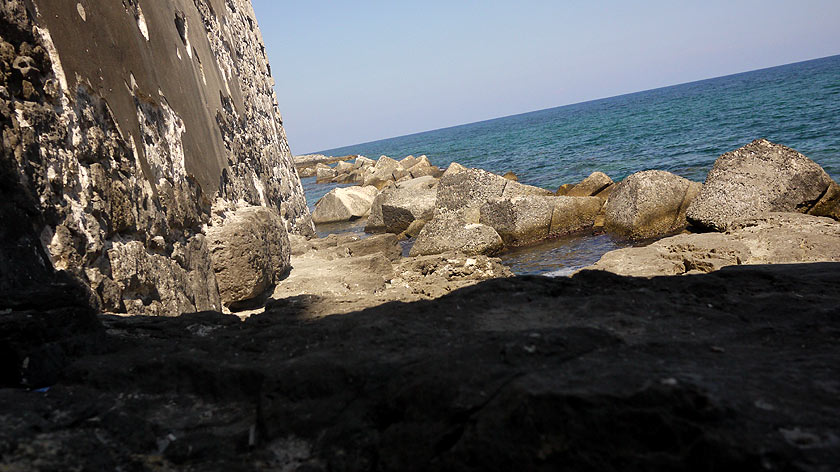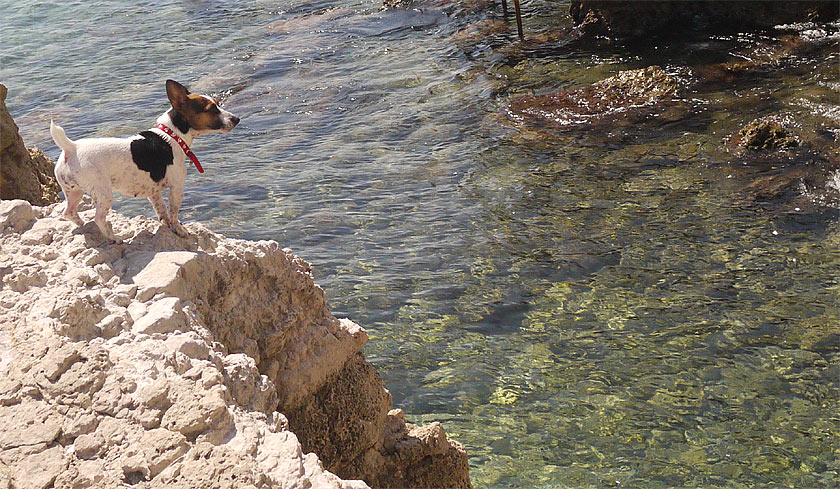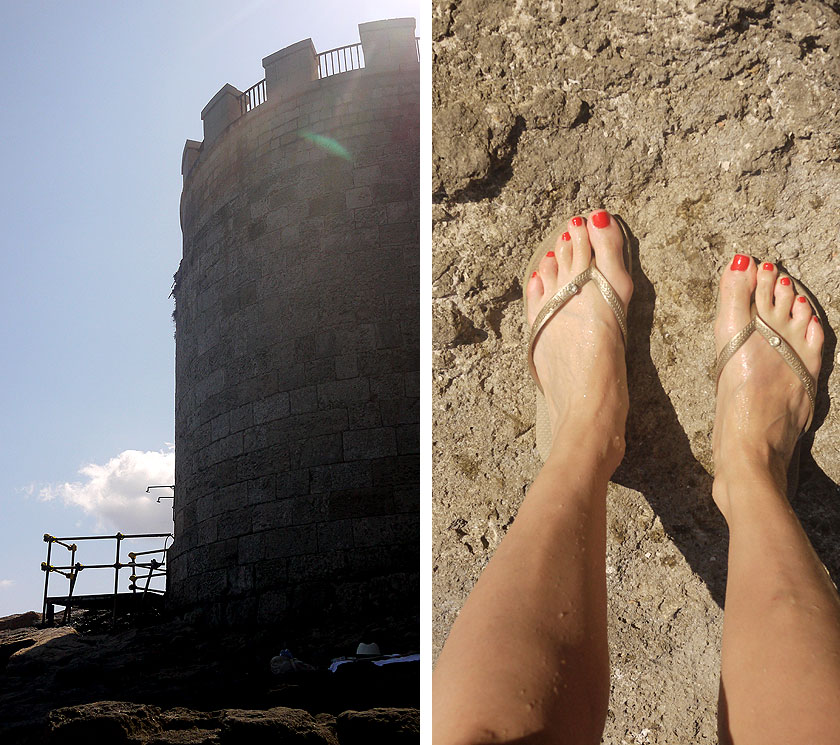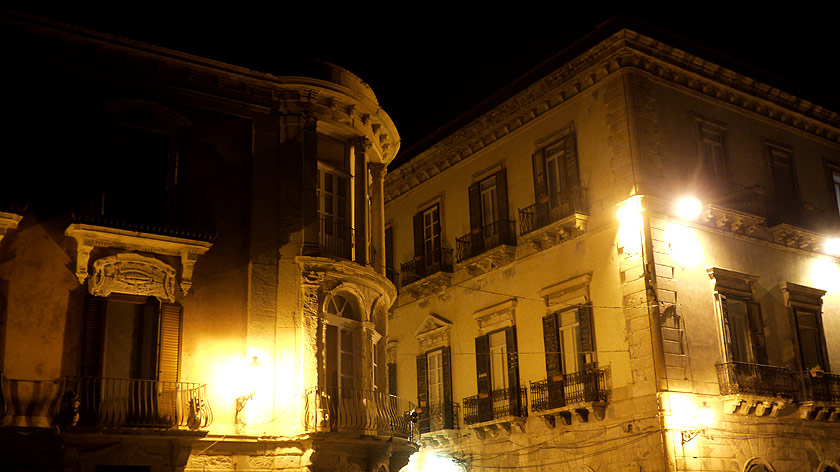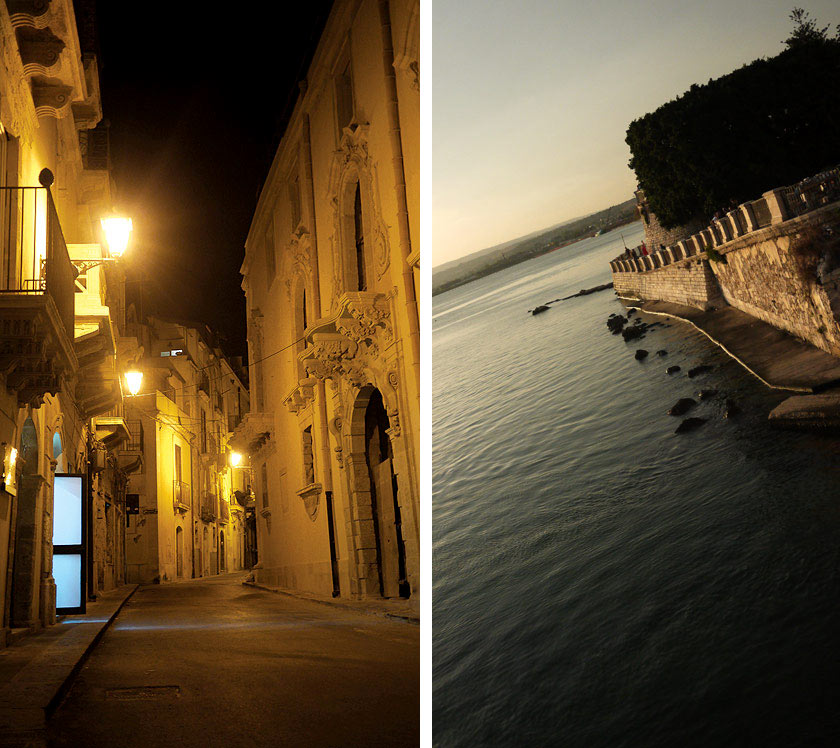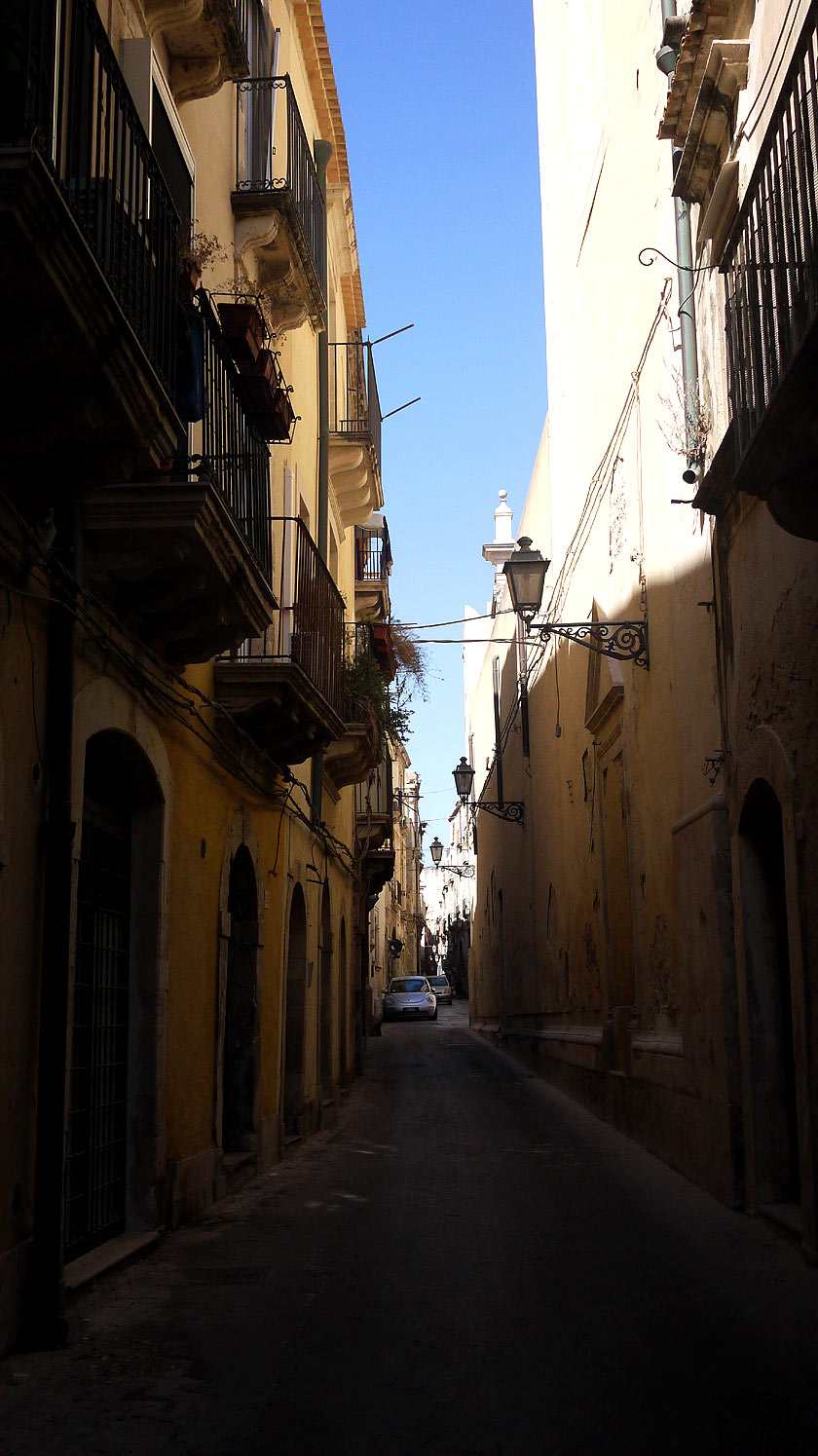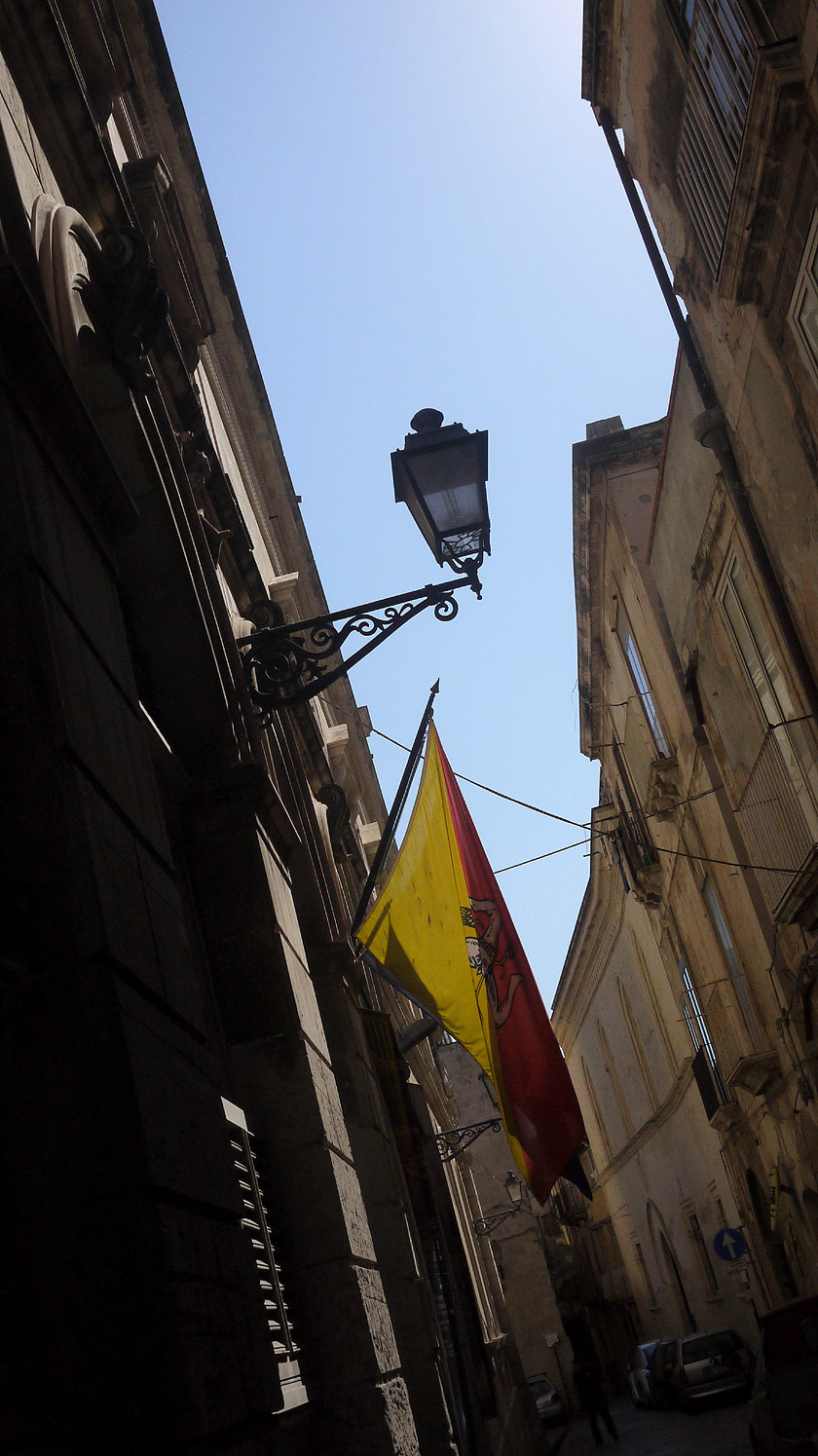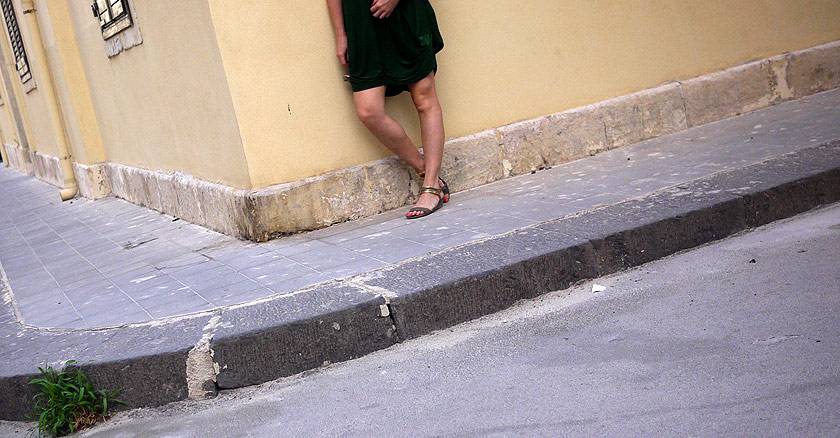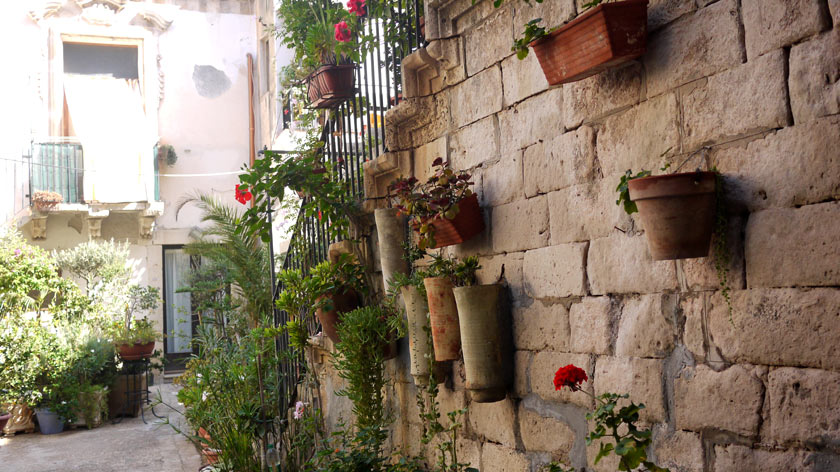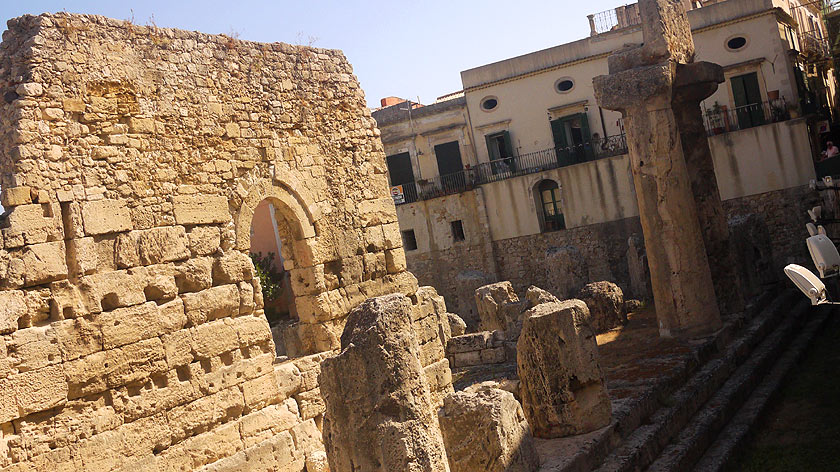 The ruins of the temple of Apollo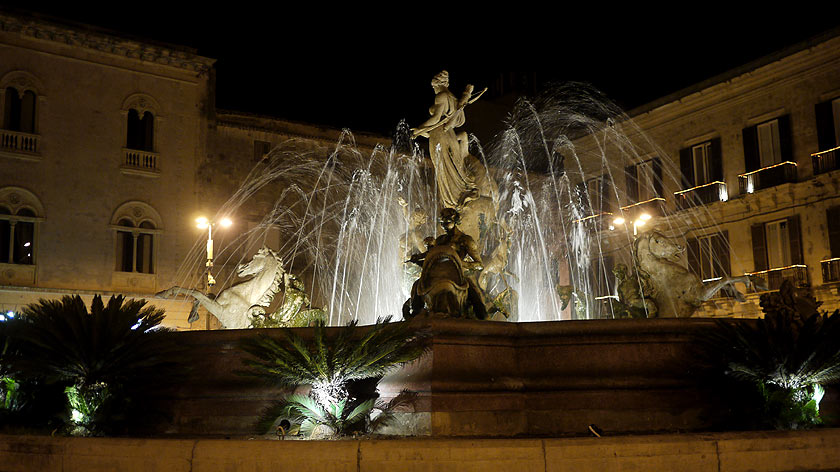 Piazza Archimede fountain with mermaids and mermen mermaids riding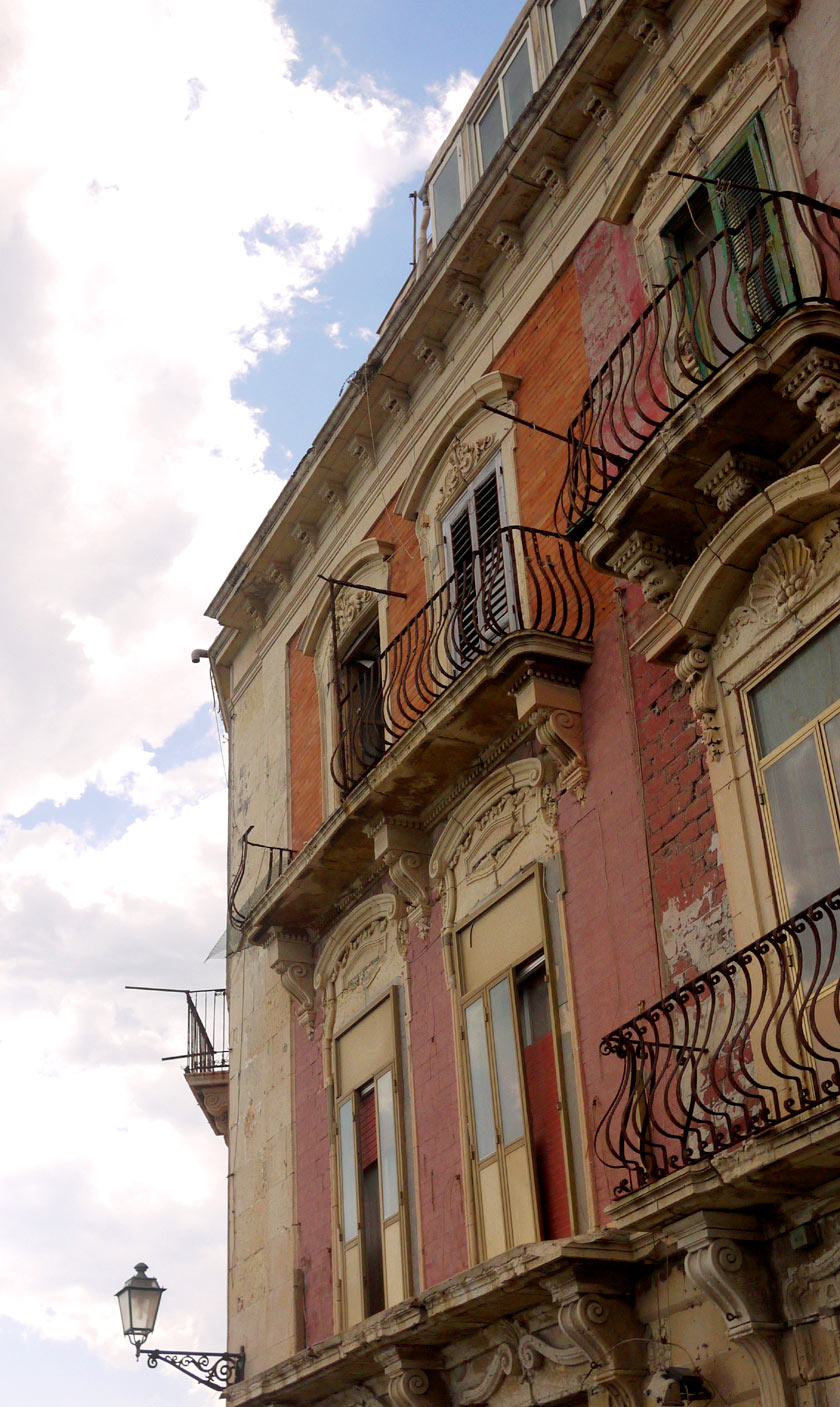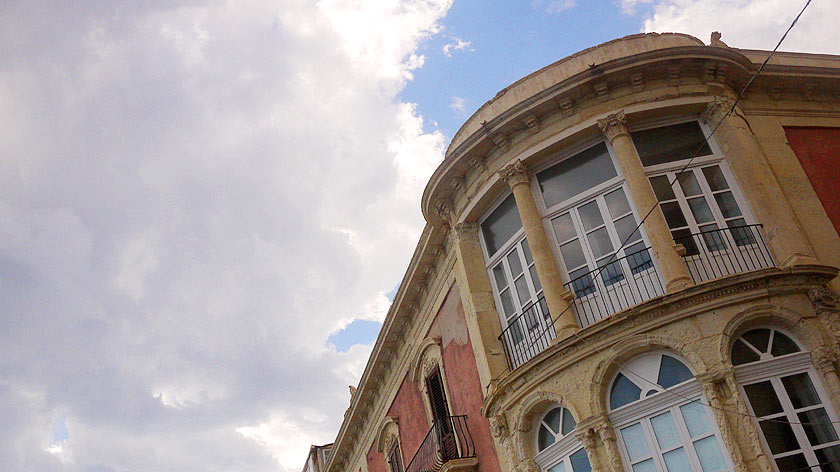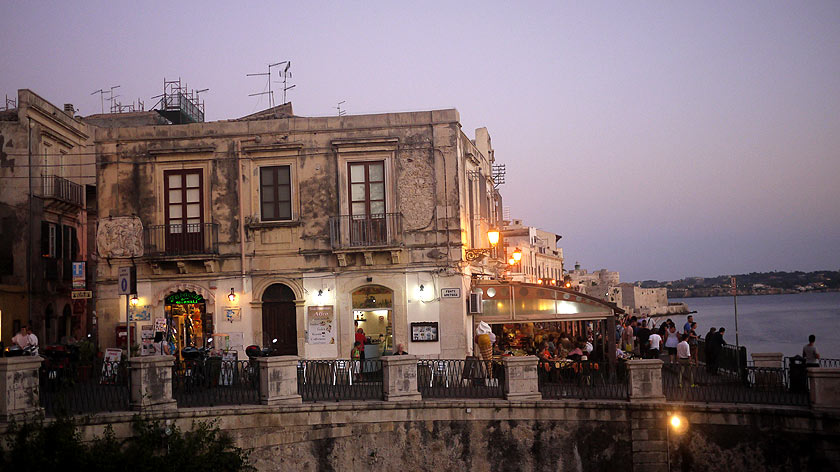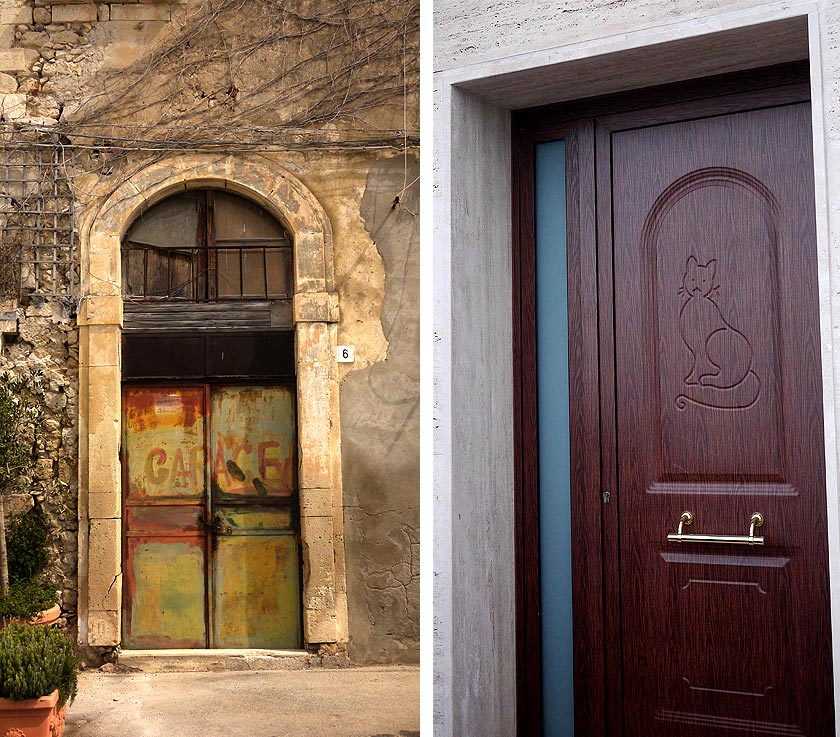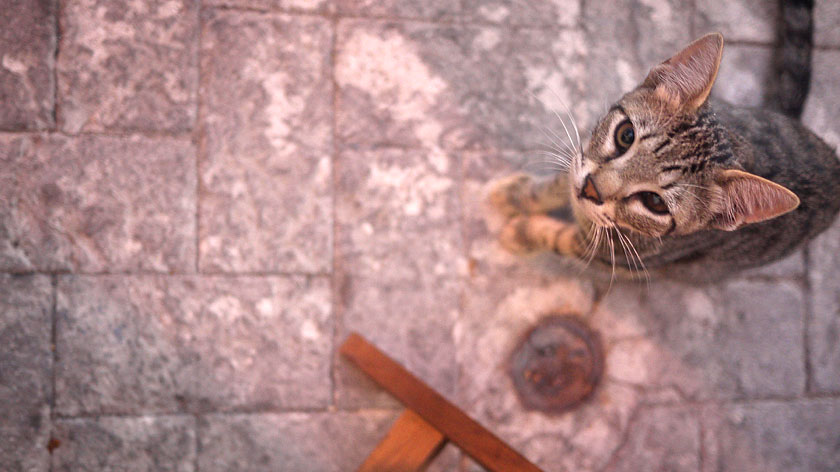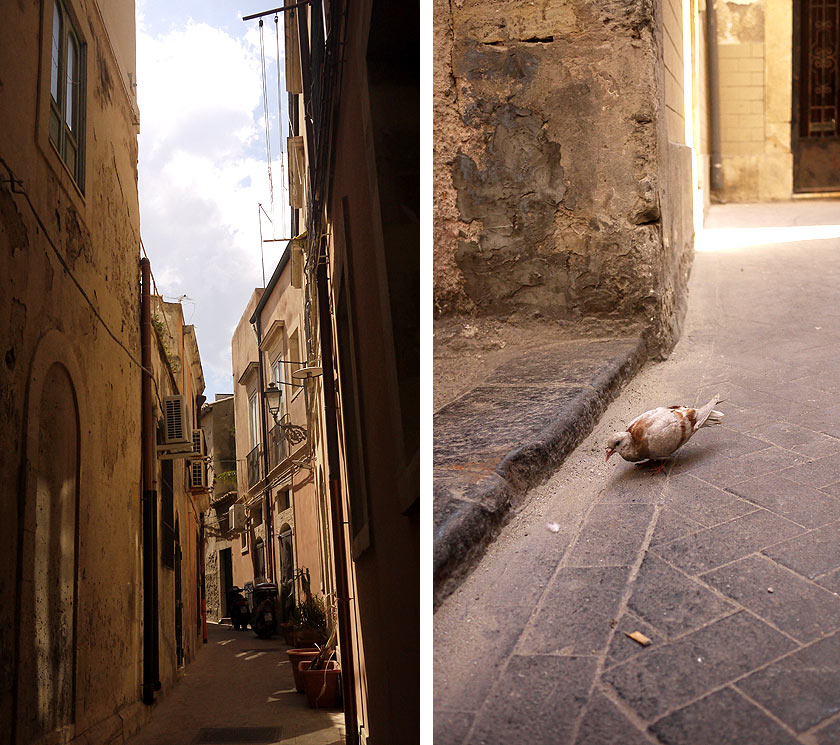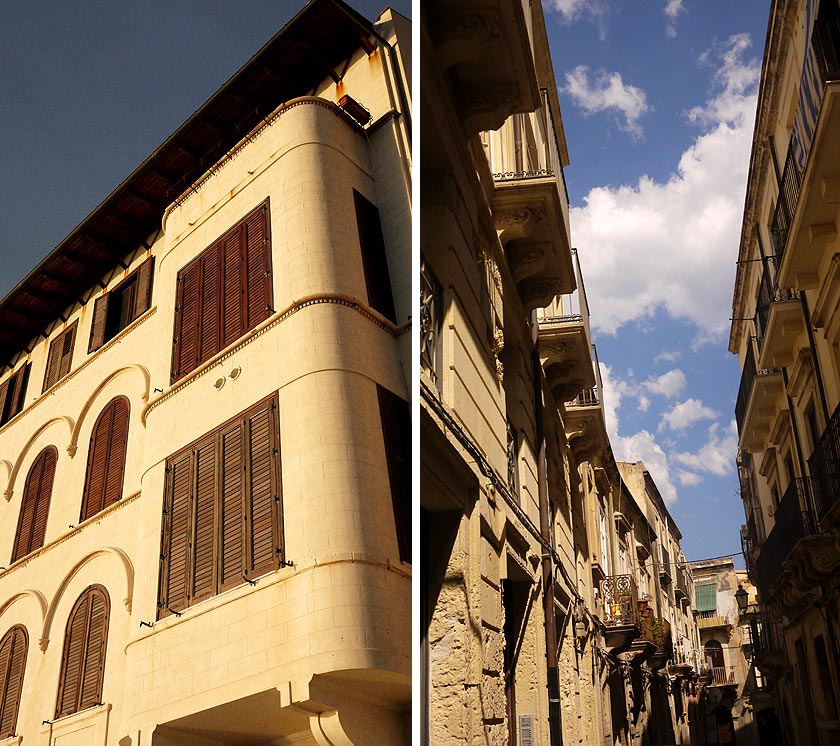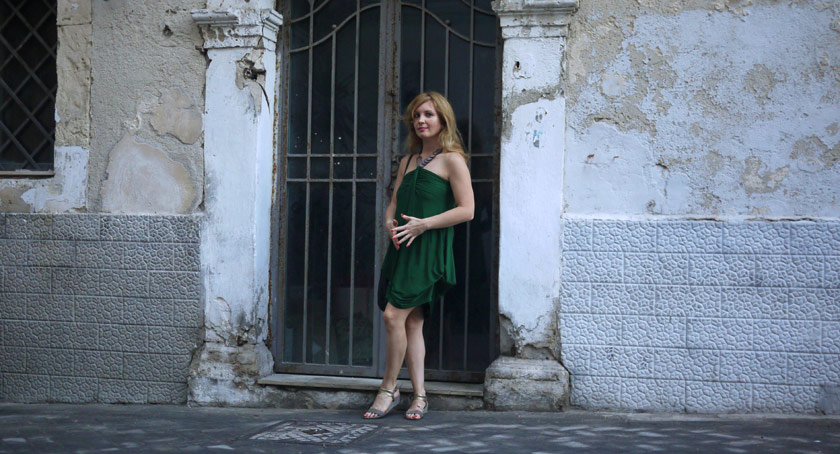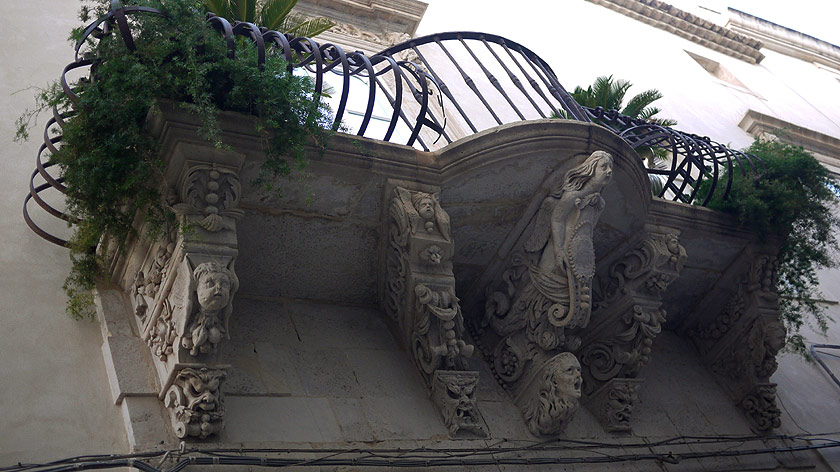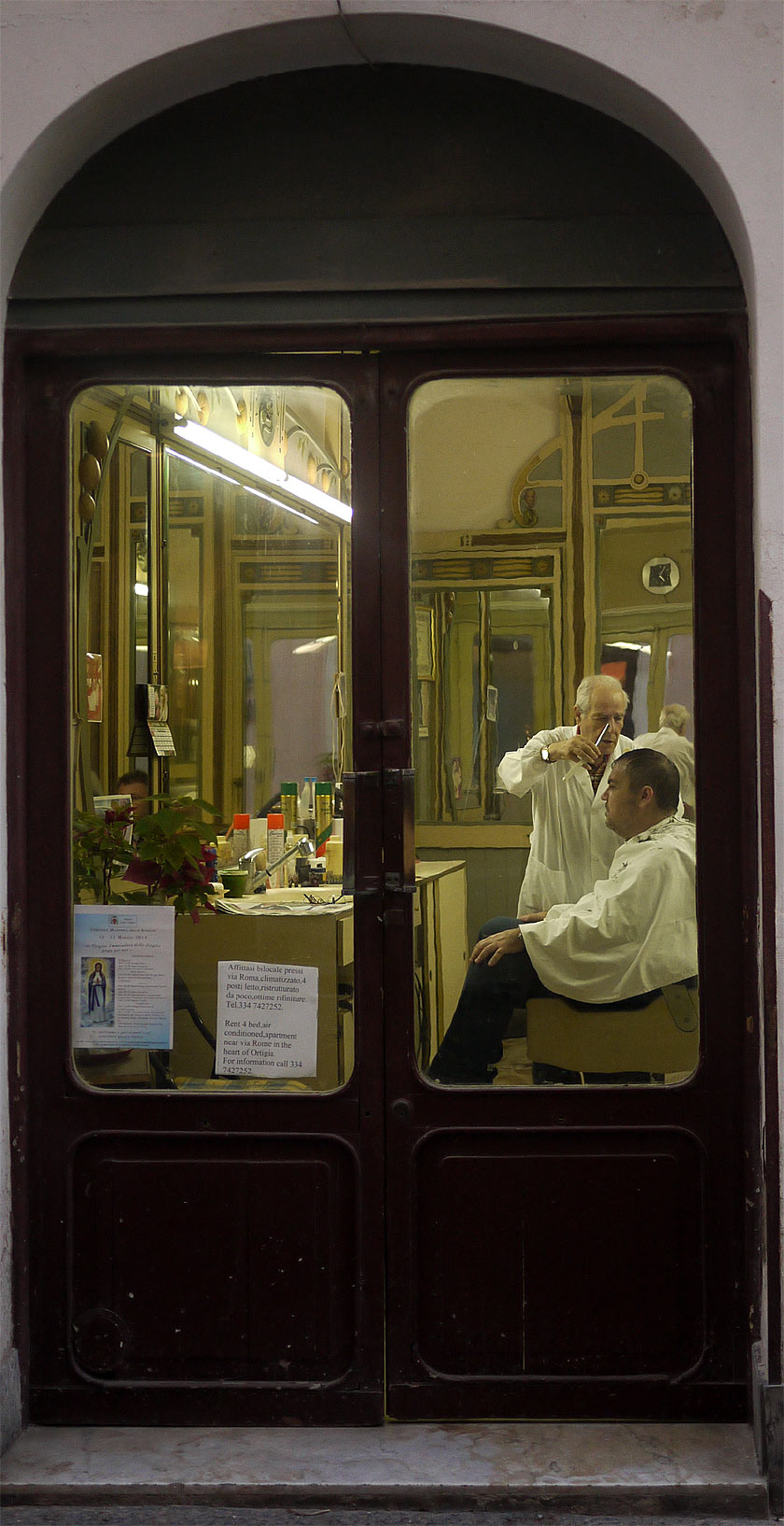 Duomo
The Duomo stands within the grounds of an ancient temple. My only regret: not having visited.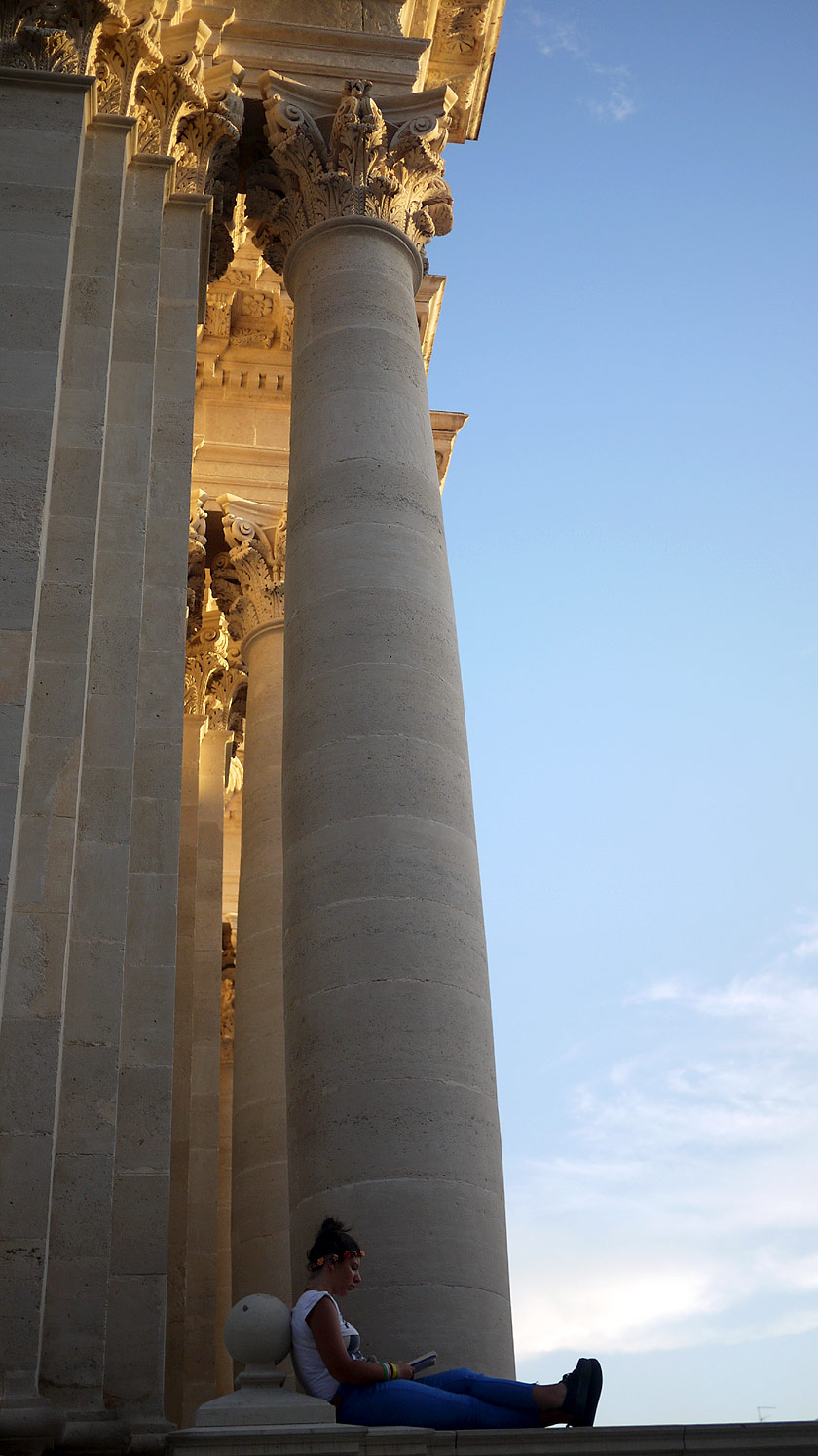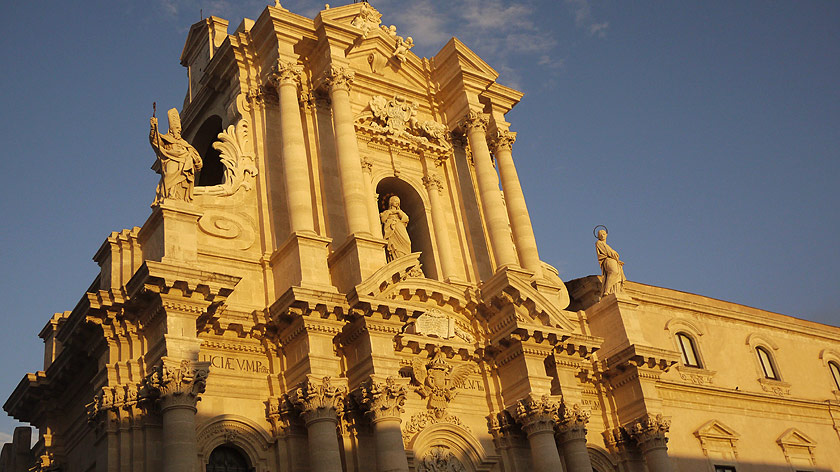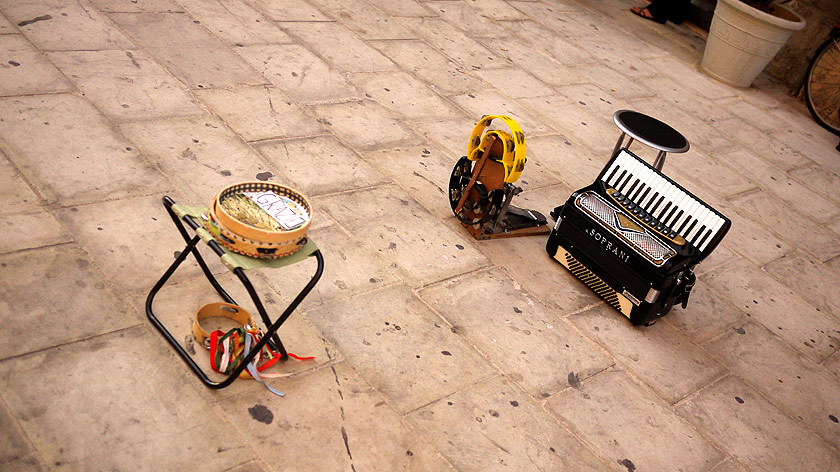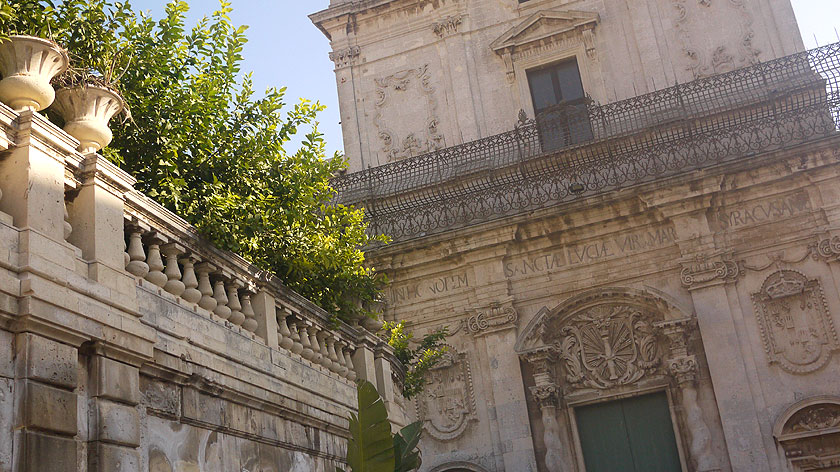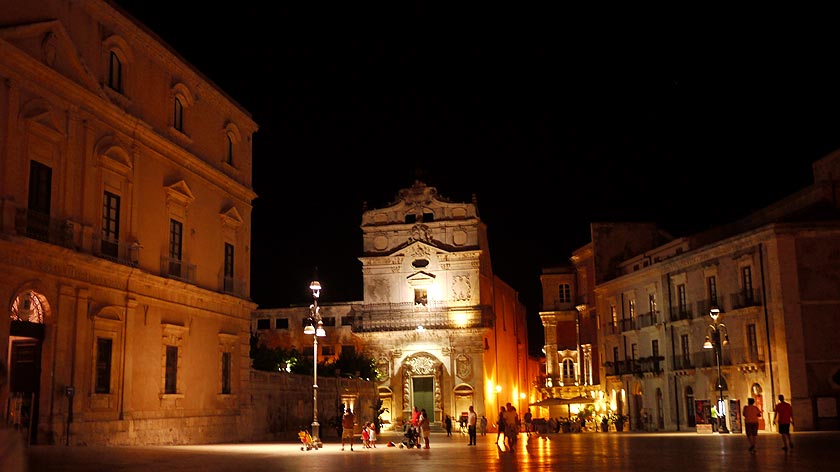 Sea front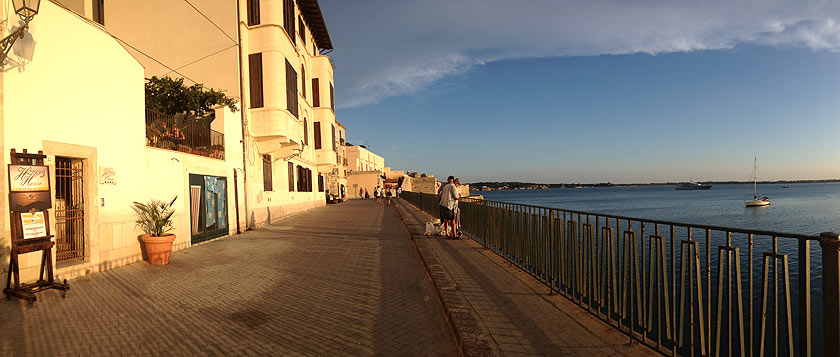 I spotted the Boutique Hotel Henry's House to the left of the photo during my wanderings. Normal is a 4 star but from the outside it made me think a B & B. Its geographical location and its terrace I liked. It is highly appreciated his opinion one believes the internet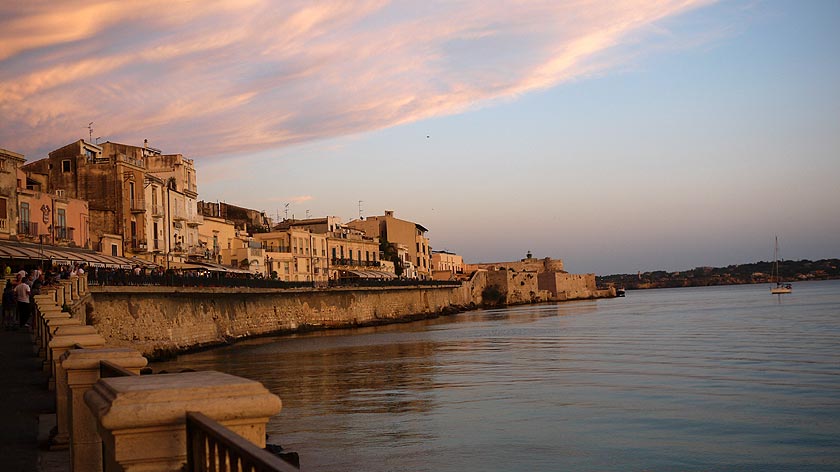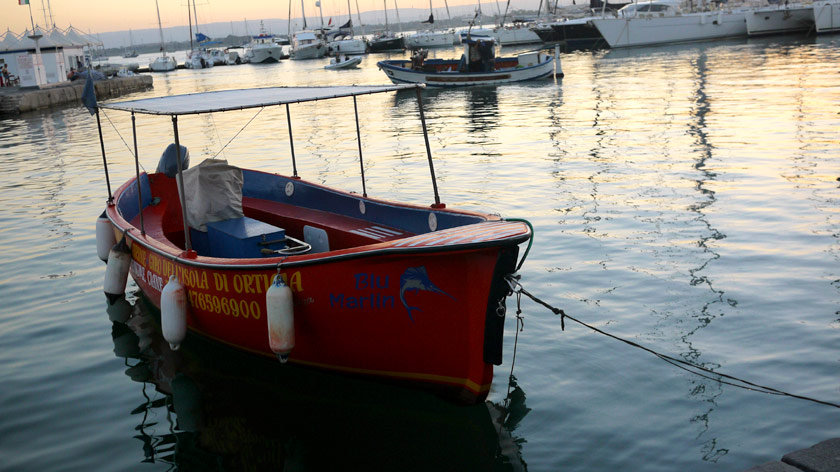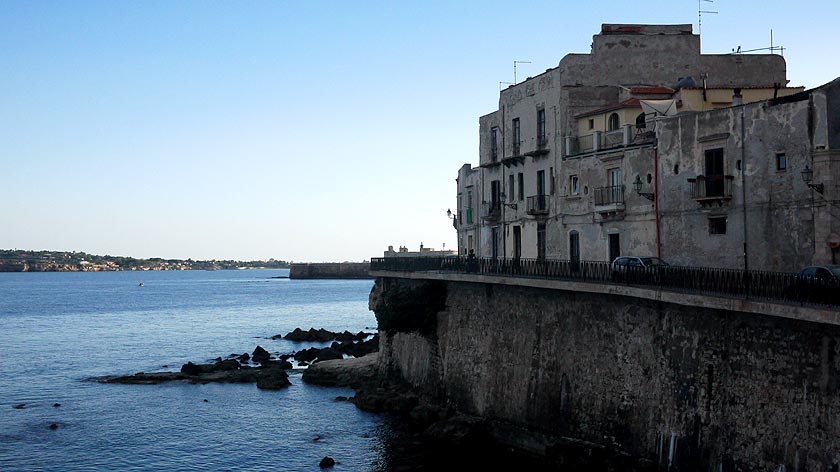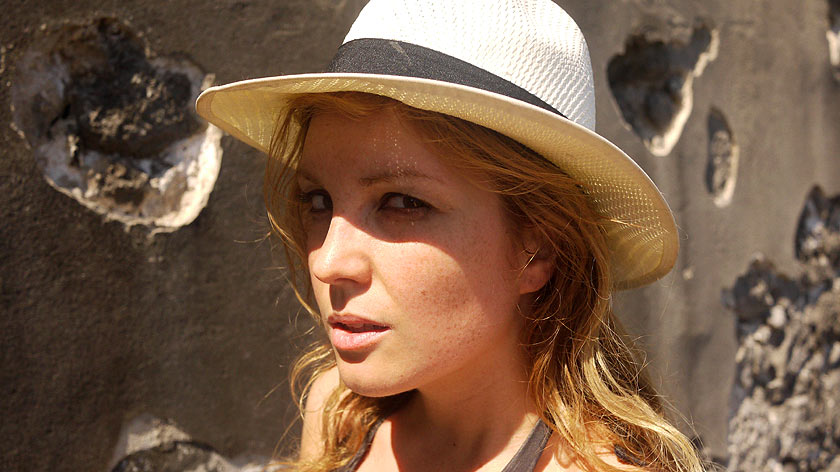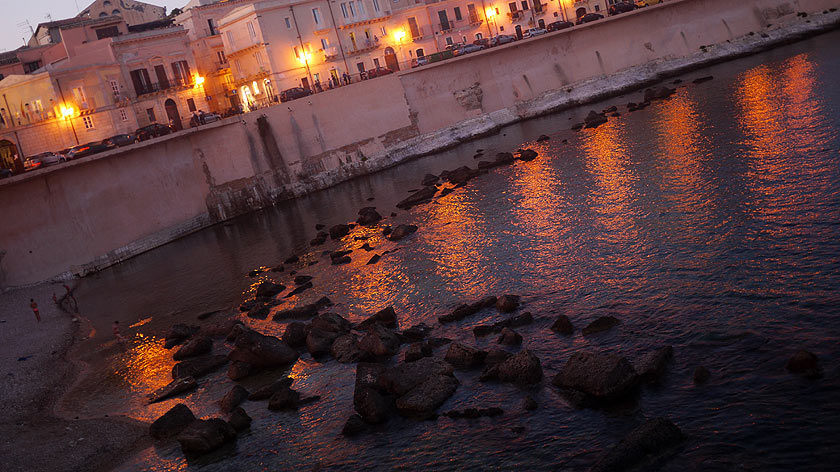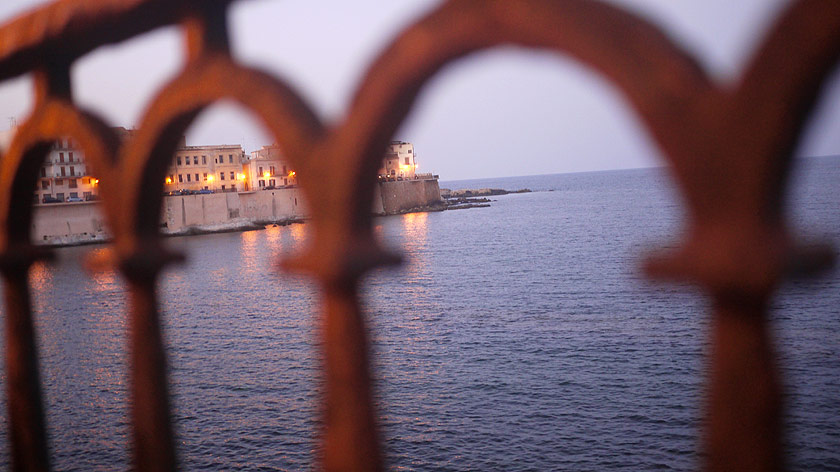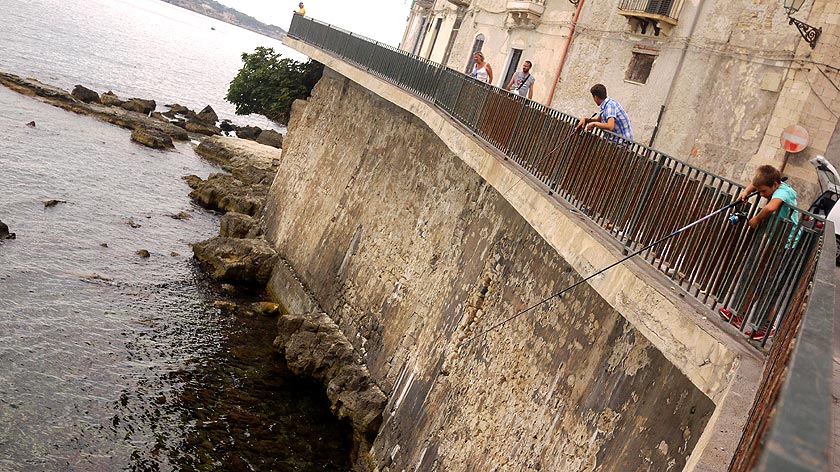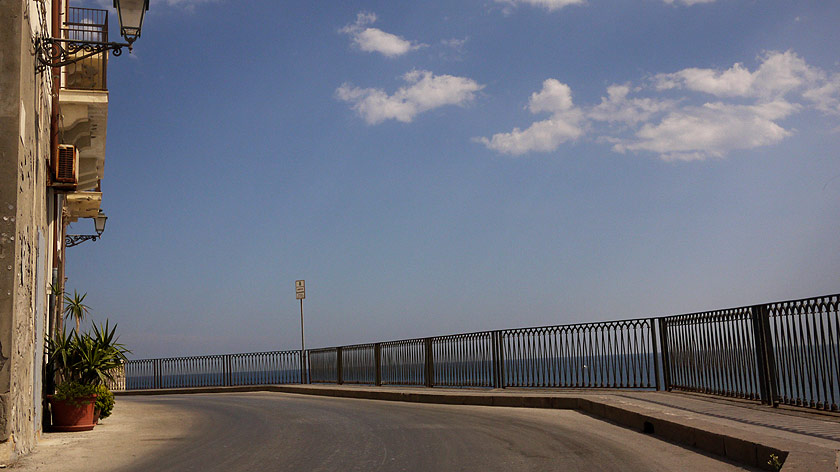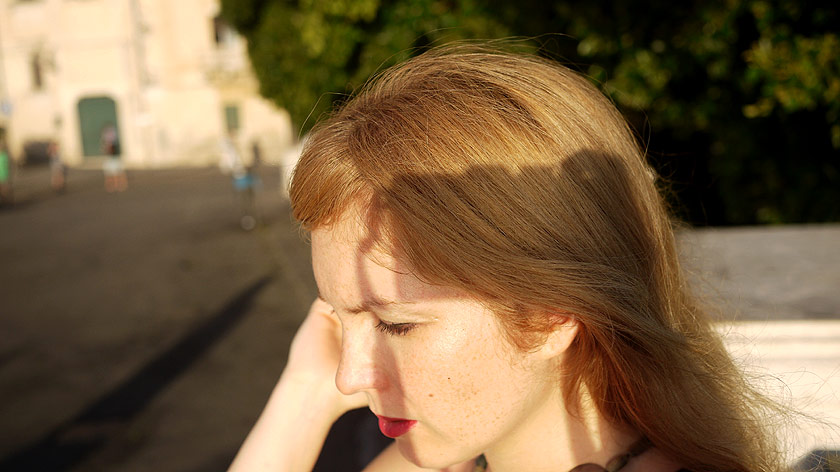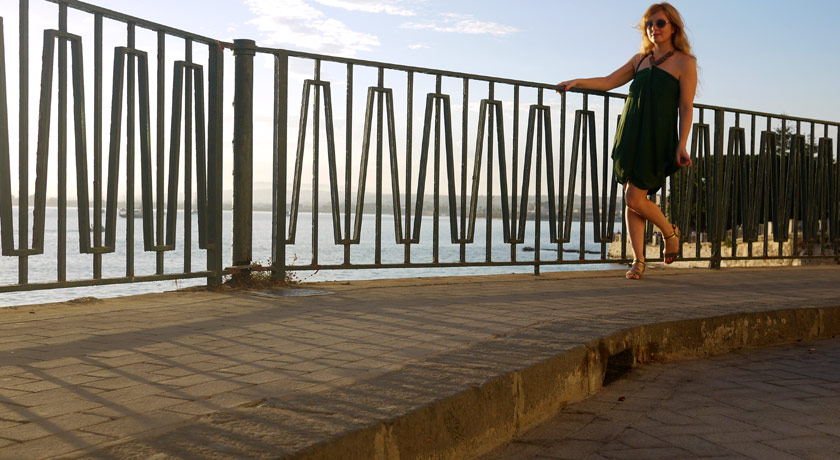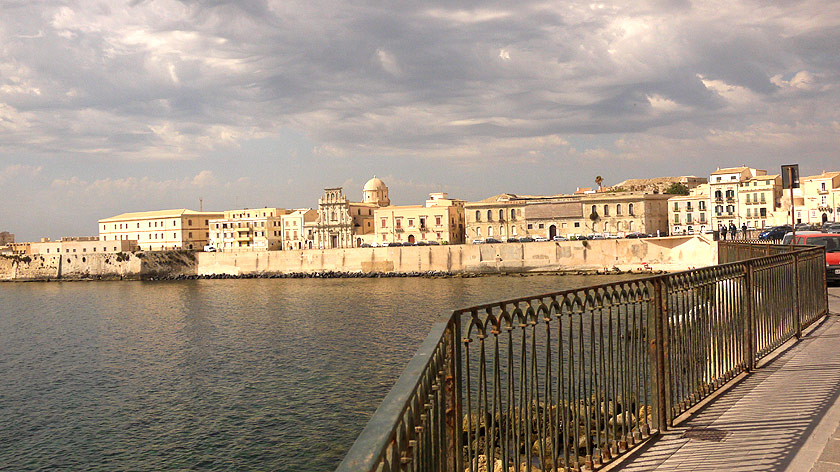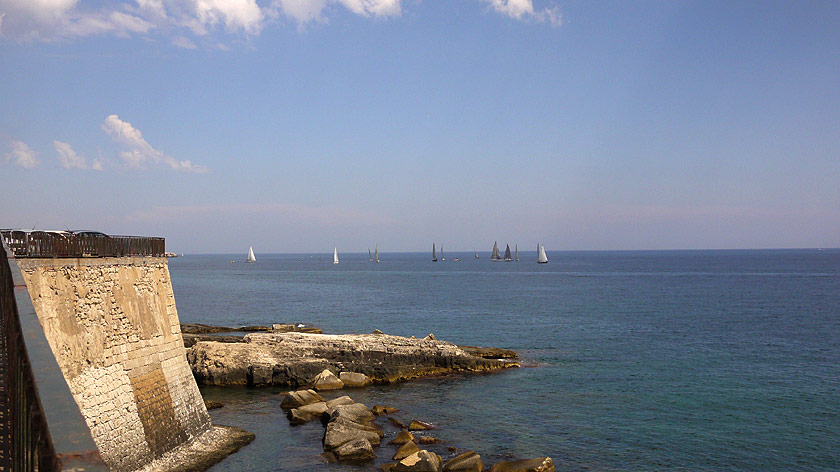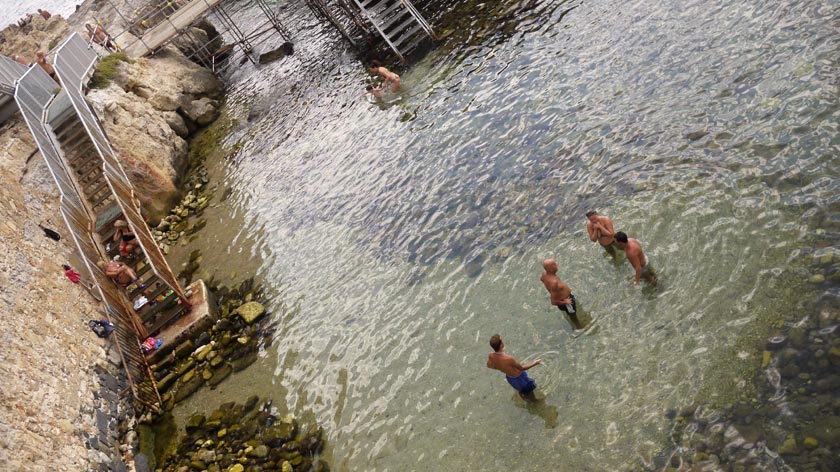 Fort Vigliena: you can bathe on the great rock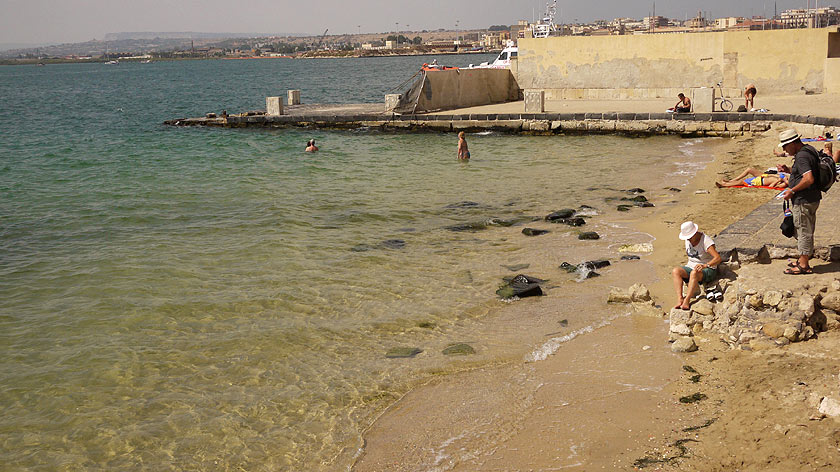 Little sand beach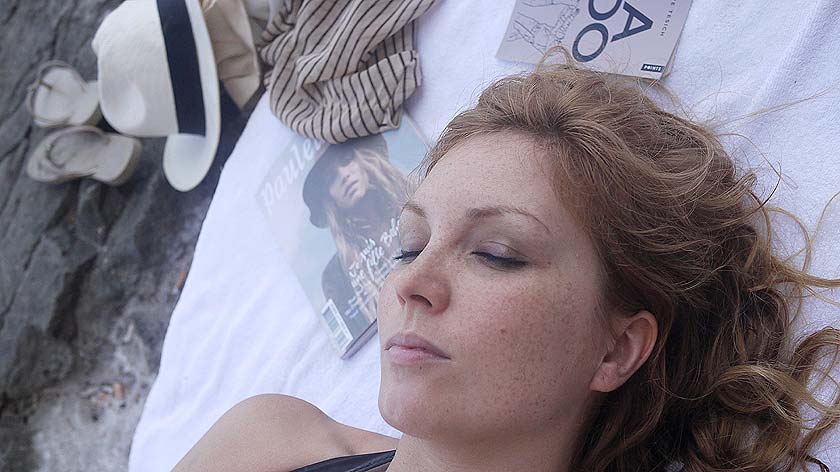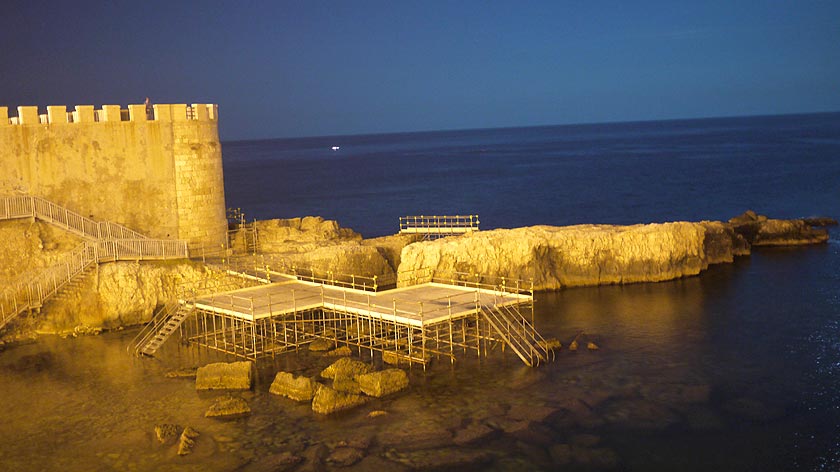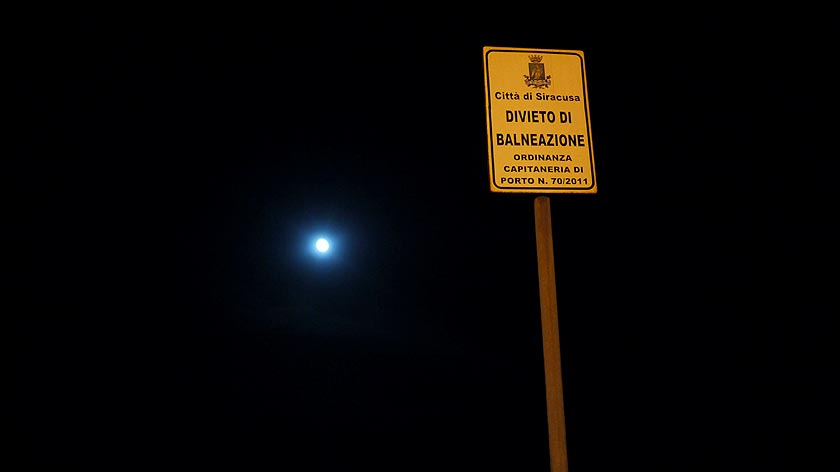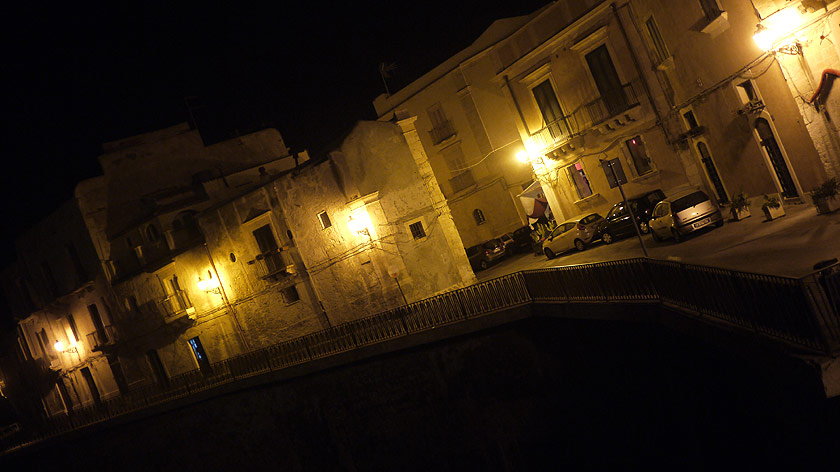 Sunsets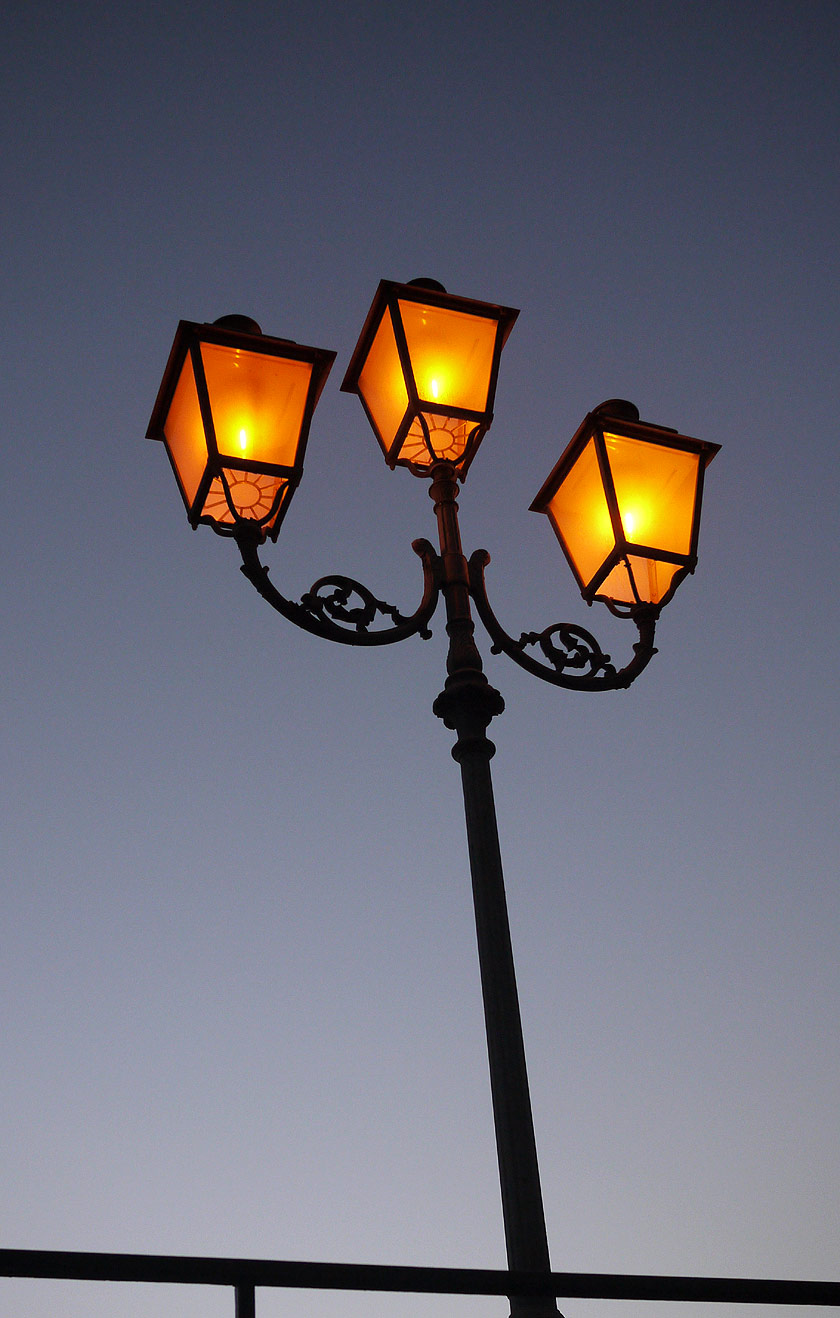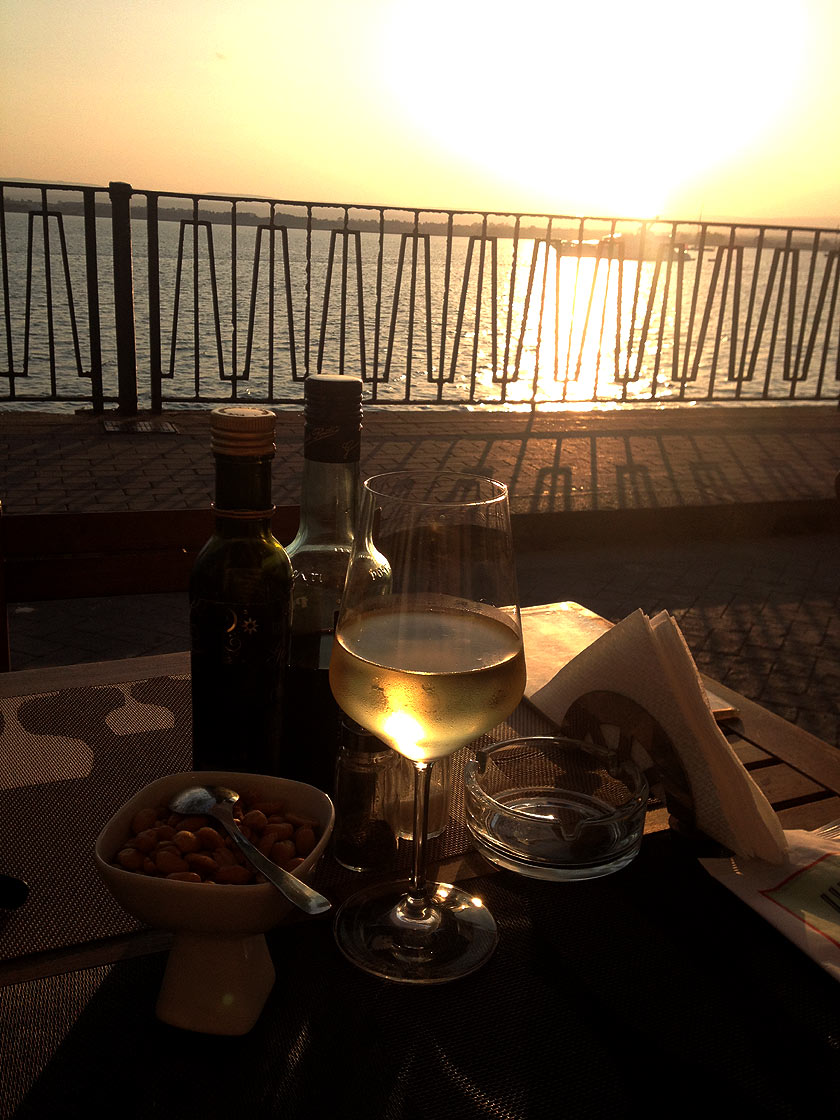 Sunset at Cafe del Mar, bar recommended by the Rough Guide. C is the only bar facing the sea …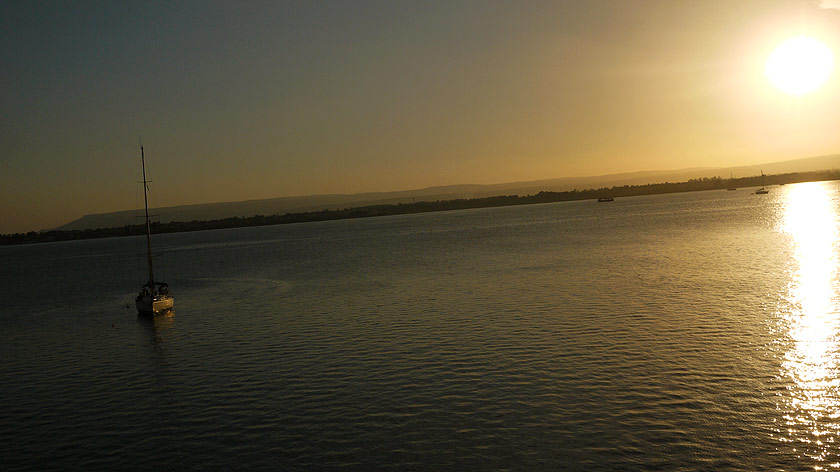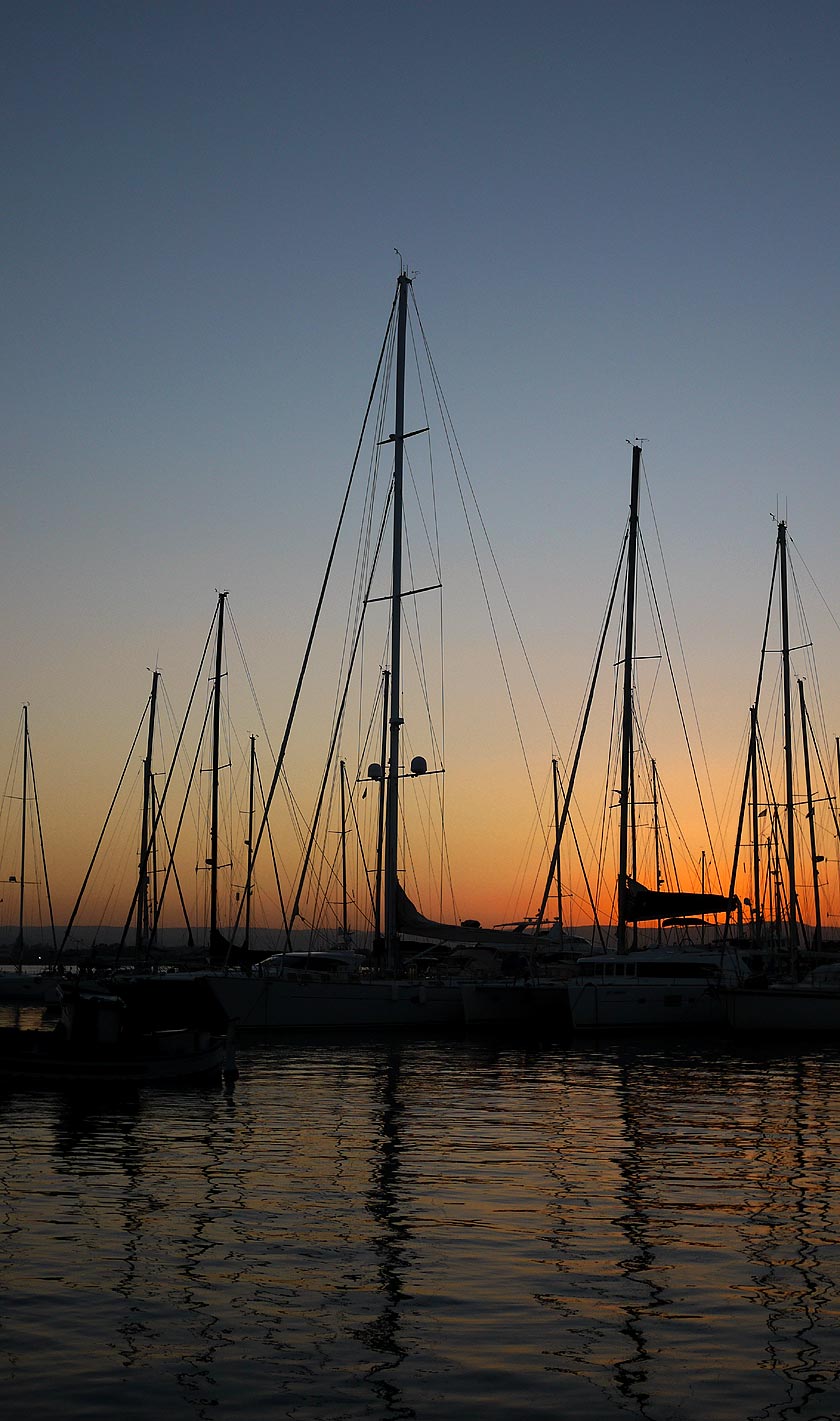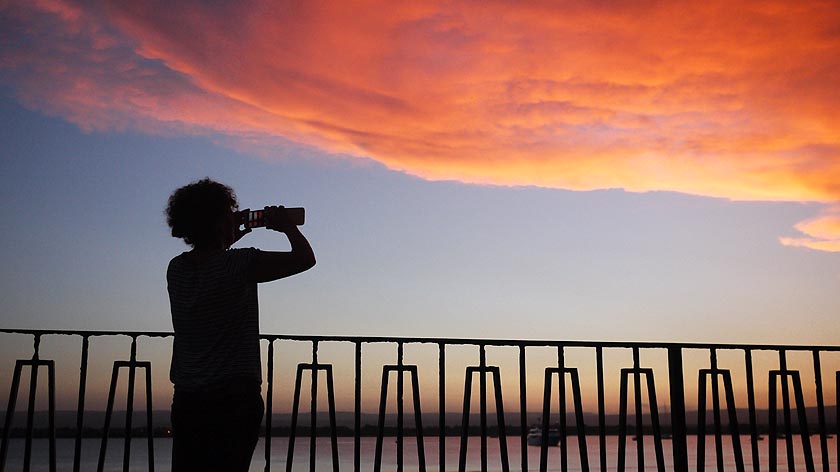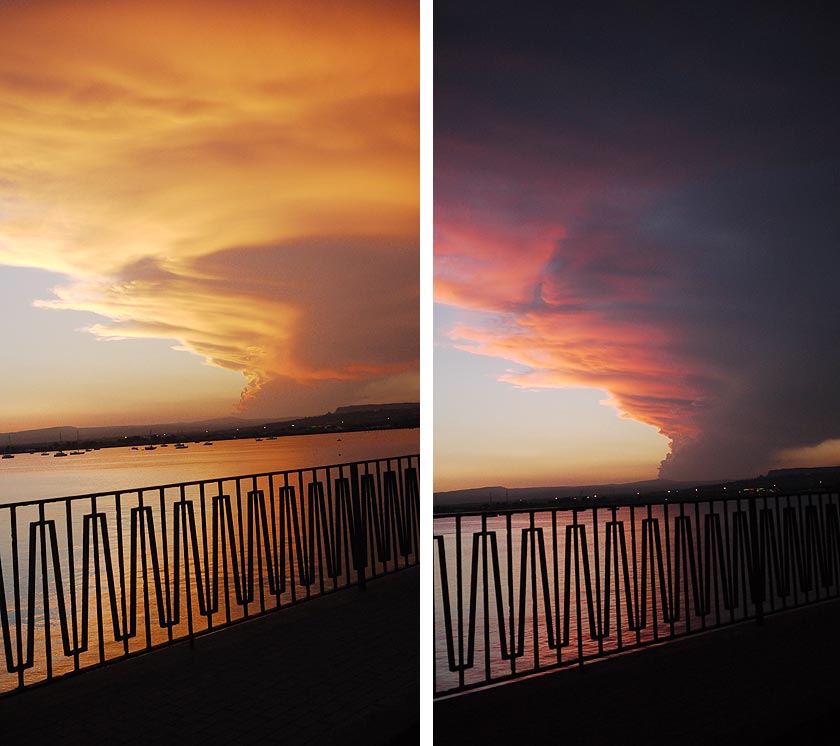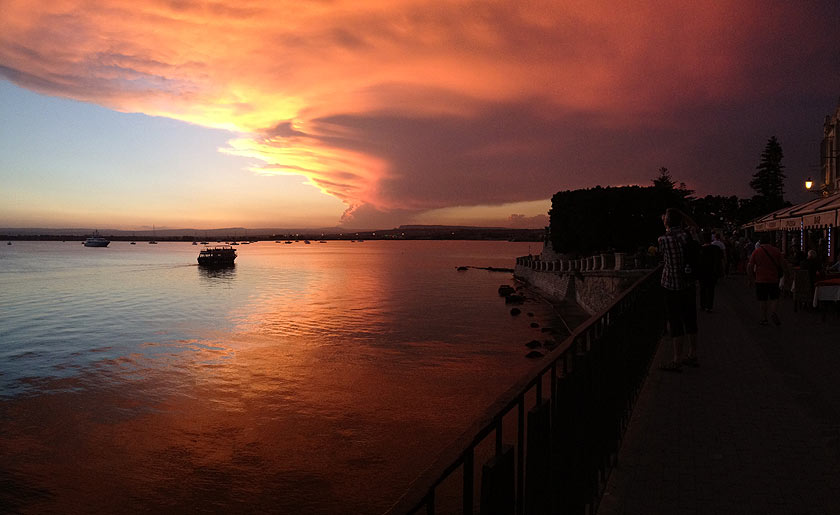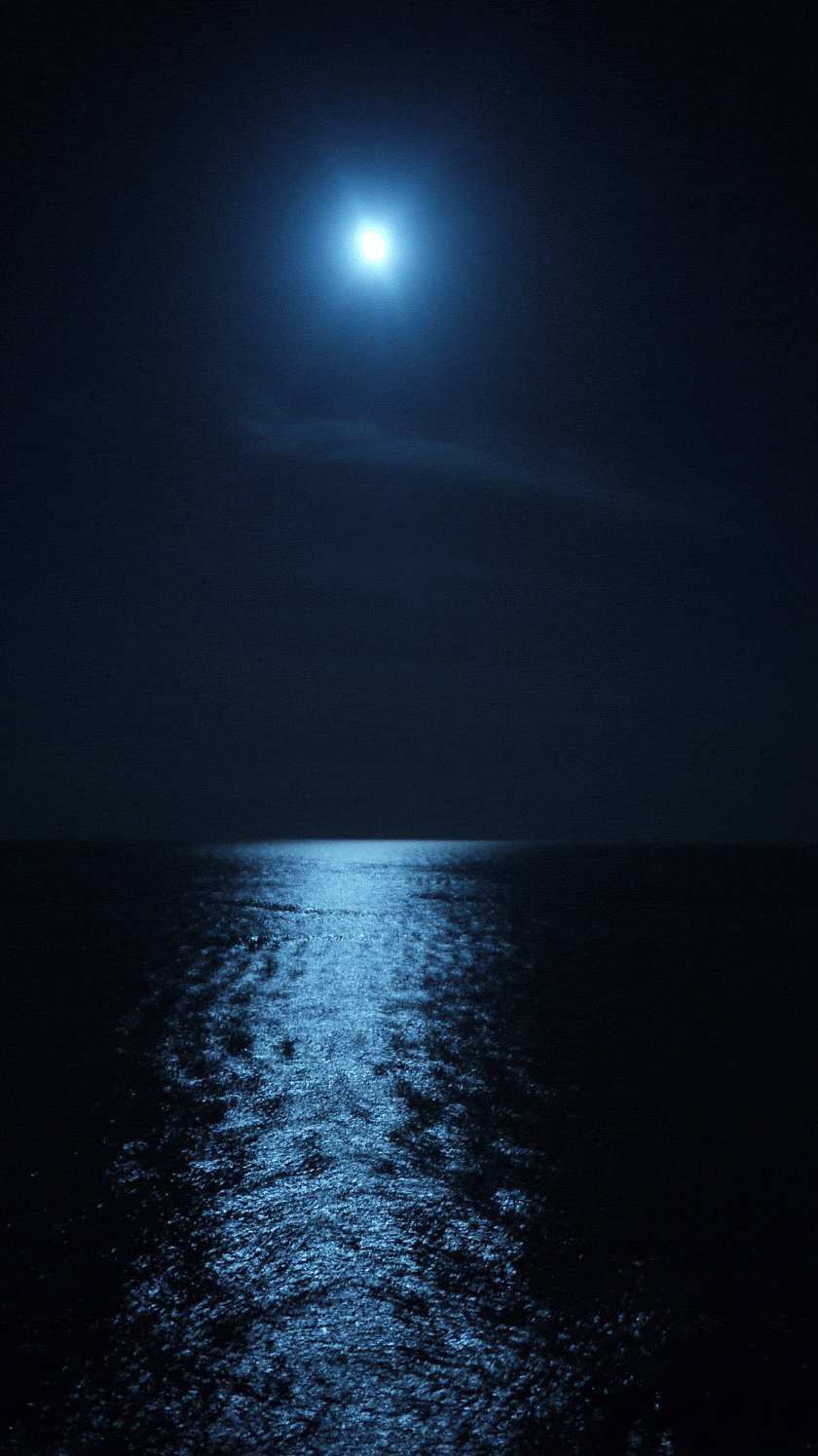 Restaurants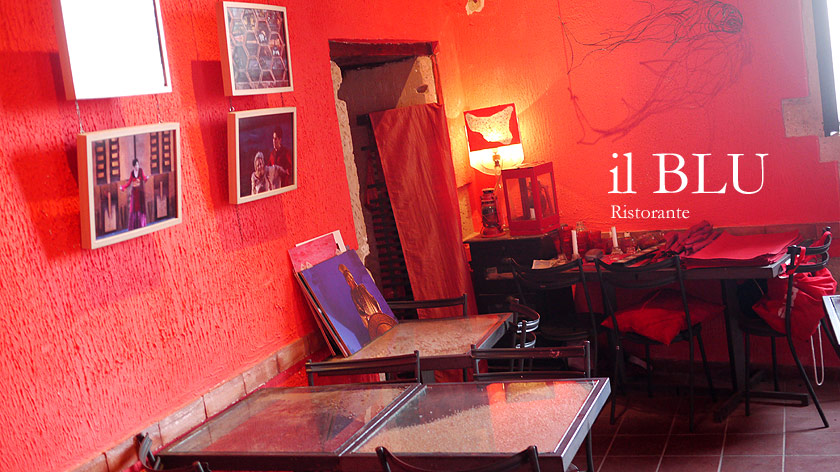 Restaurant Il blu: quite expensive for the same amount if the rifleman dish was original and very good. (Fusilli con essenza di pistacchio, capperi, pomodoro e tonnp: 13 €). With 2 glasses, the note is 25 euros then found salads and pizzas less than 10 euros and glass of wine at 3 euros elsewhere. Terrace nice. You pay part.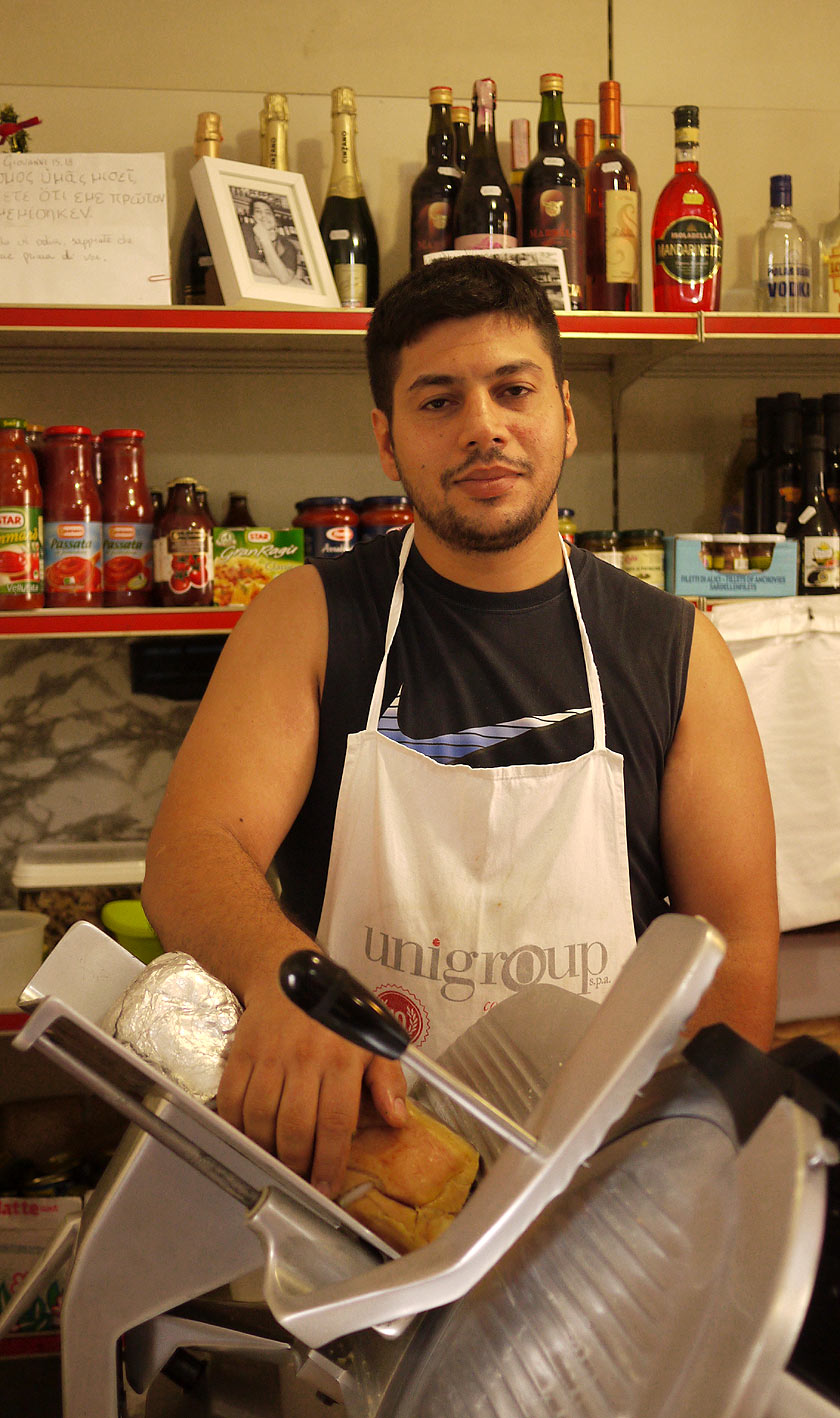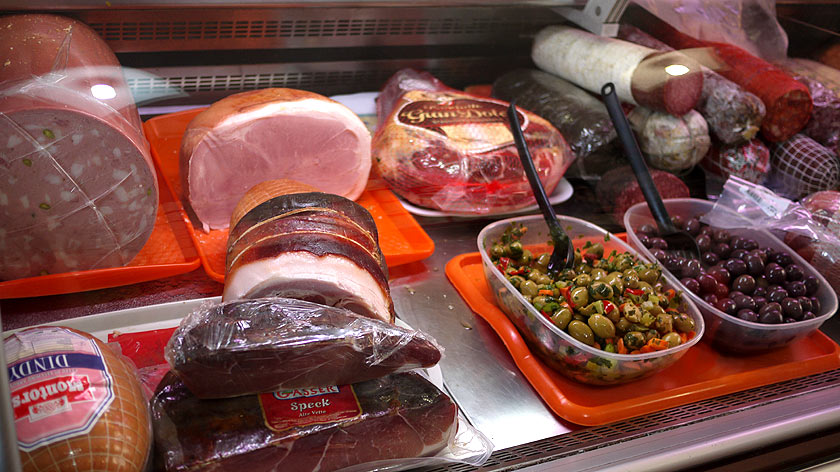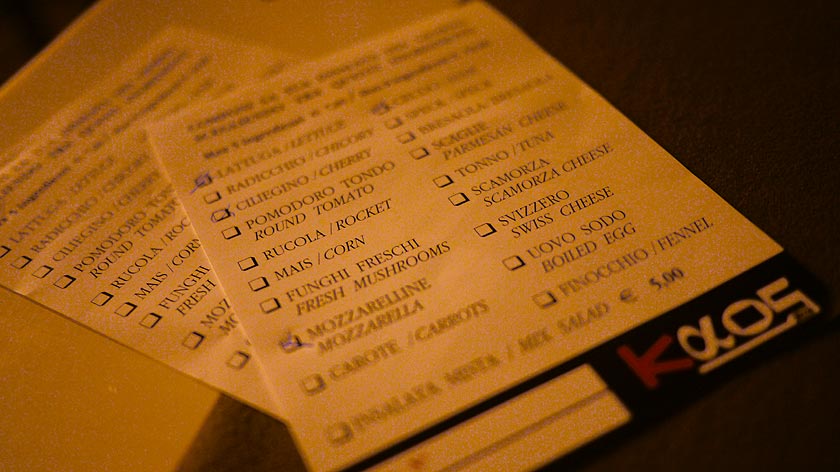 Restaurant Kaos: good price / quality ratio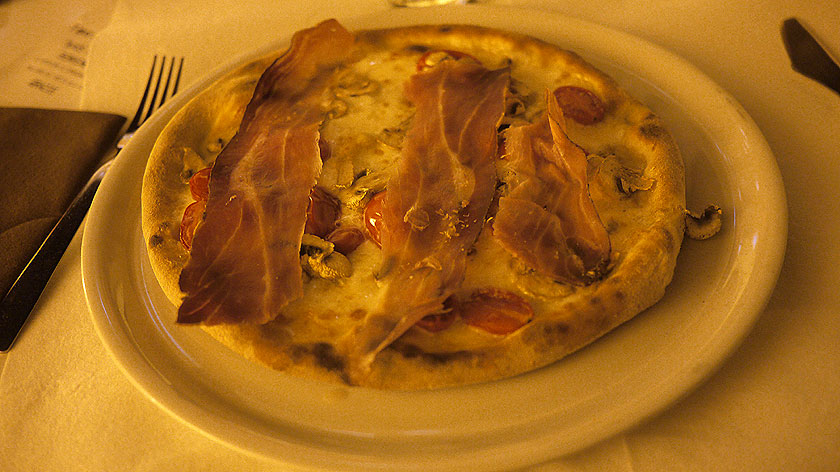 Pizza Eros: cherry tomato, mozzarella, oil, mushroom, speck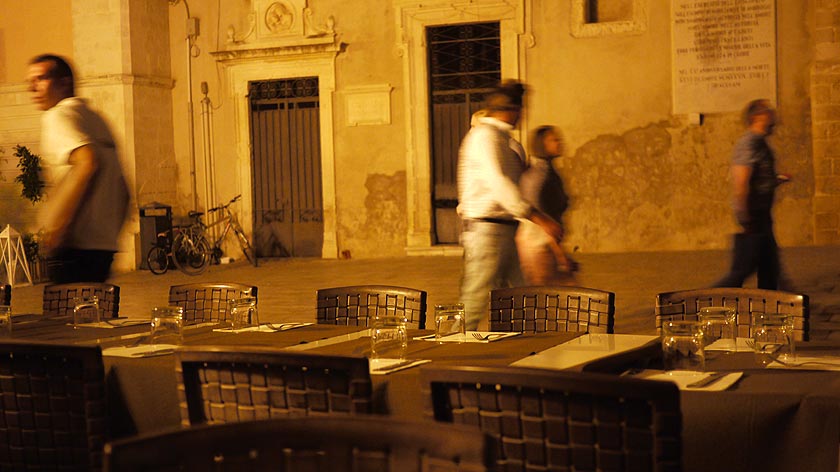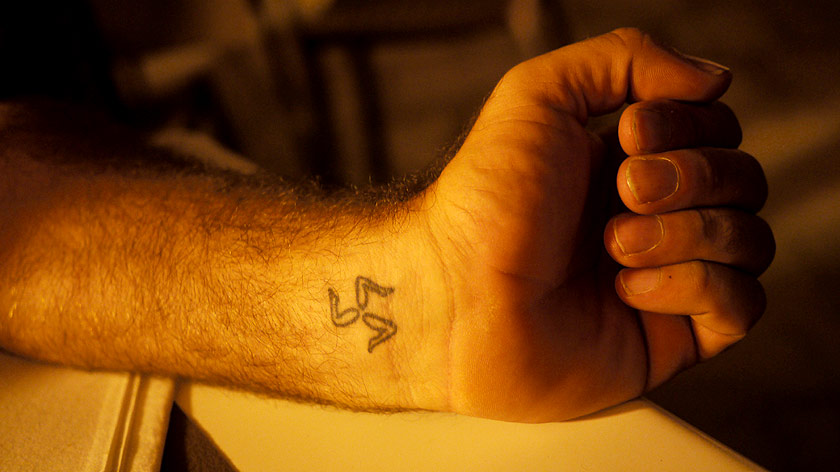 3 legs: the symbol of the Sicilian flag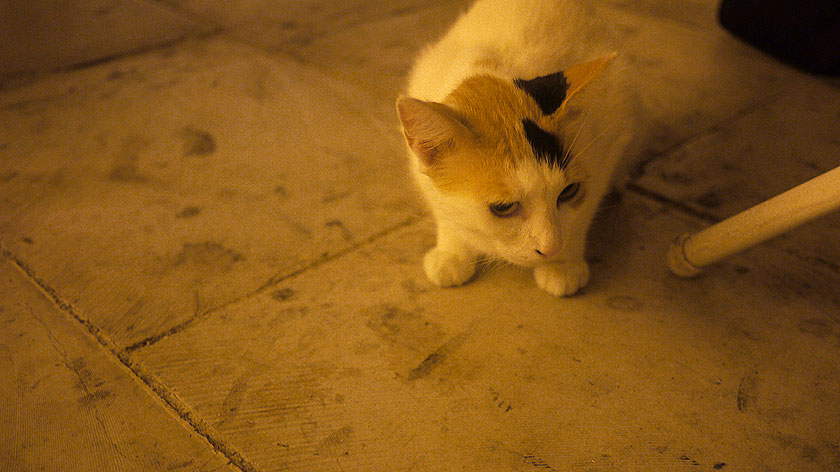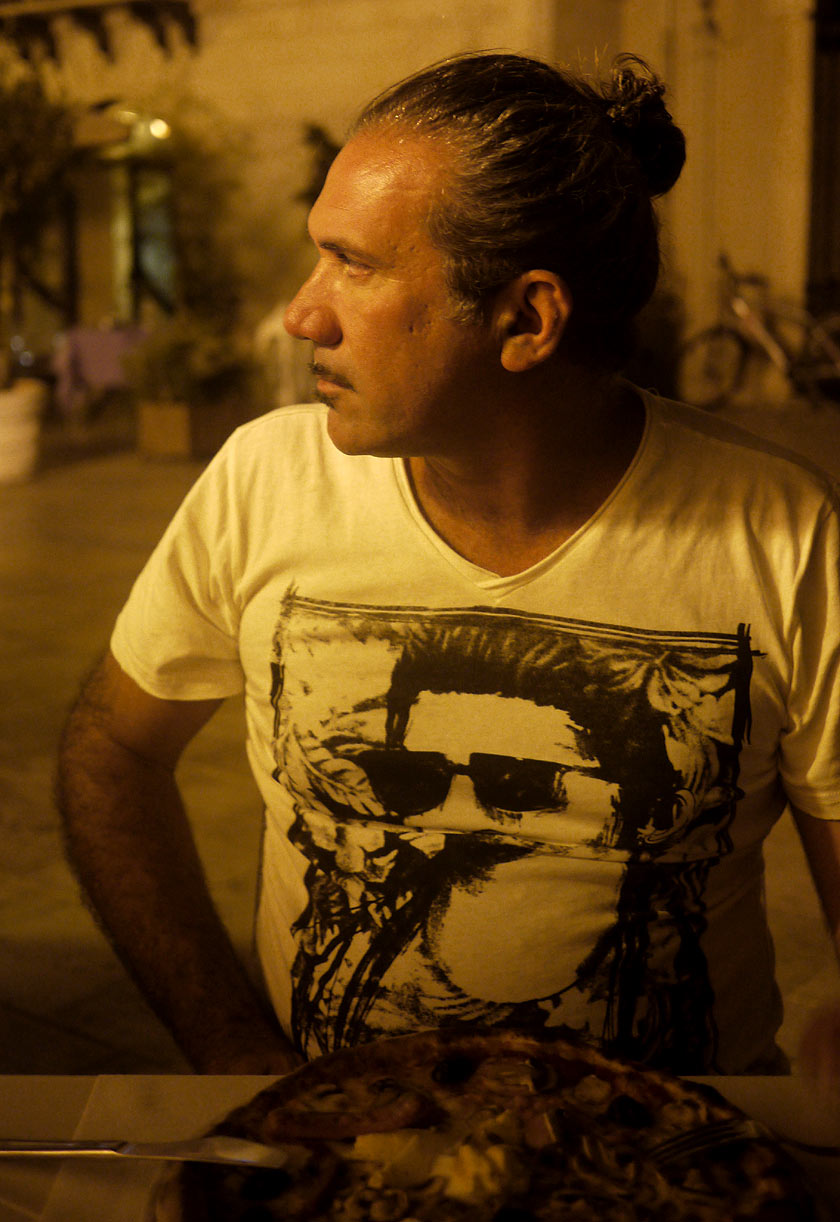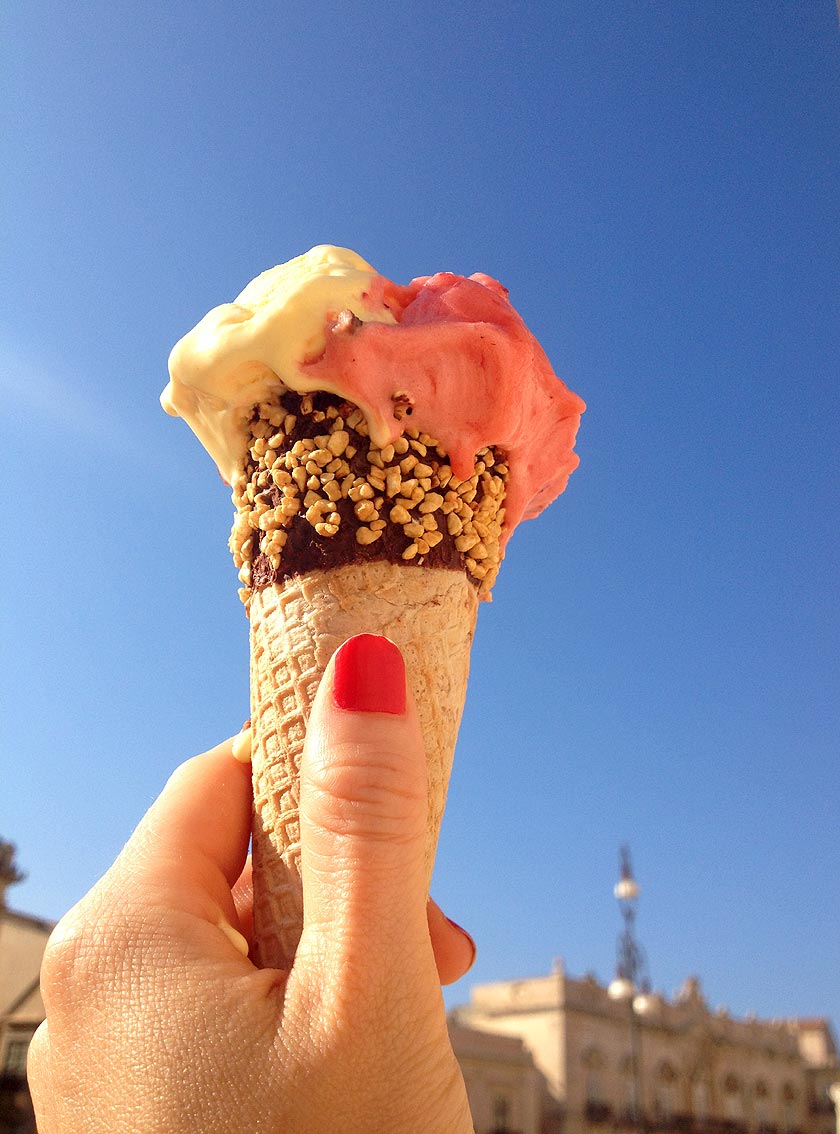 For ice cream : Gelati bianca via pompeopicherali, 2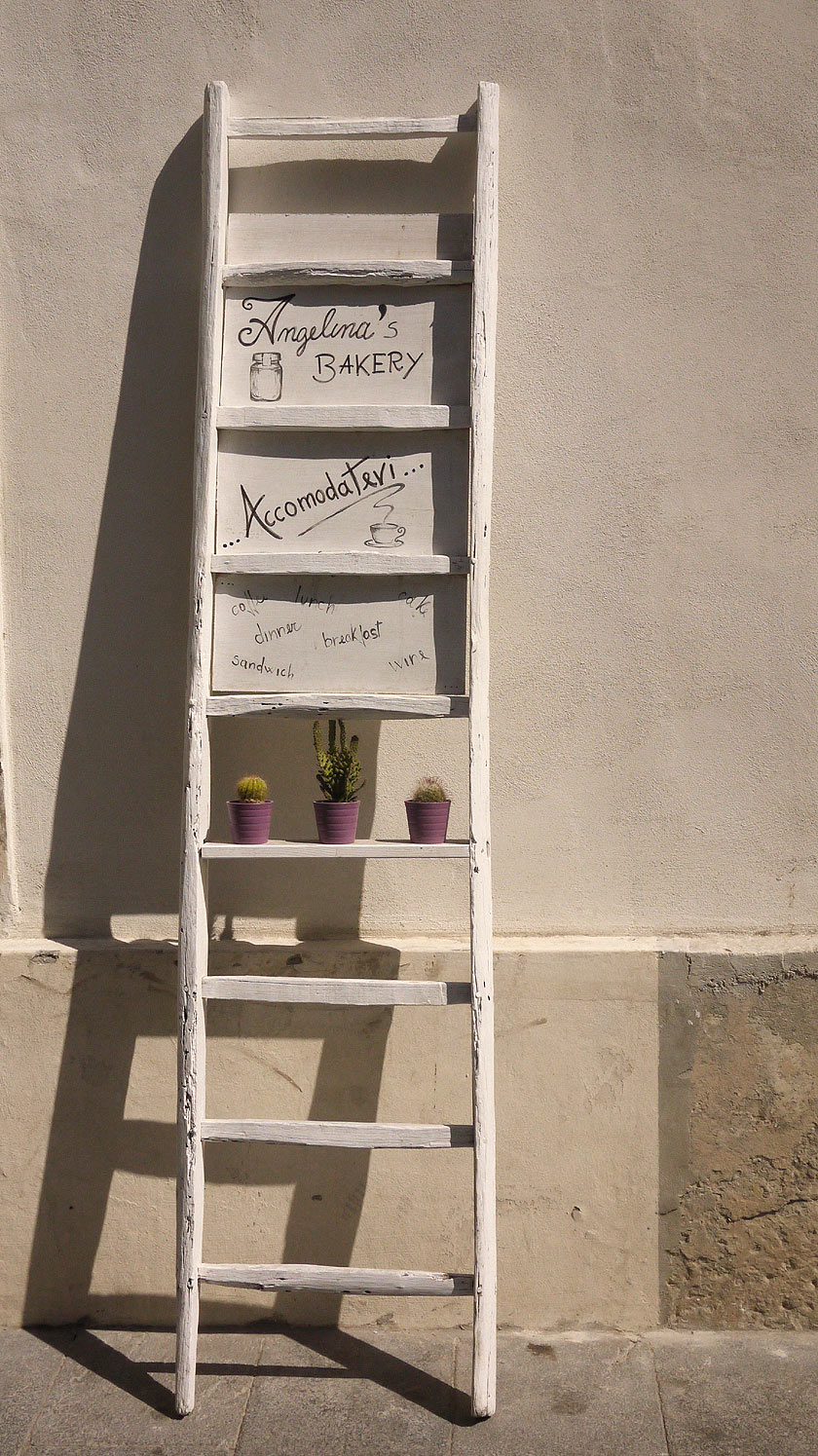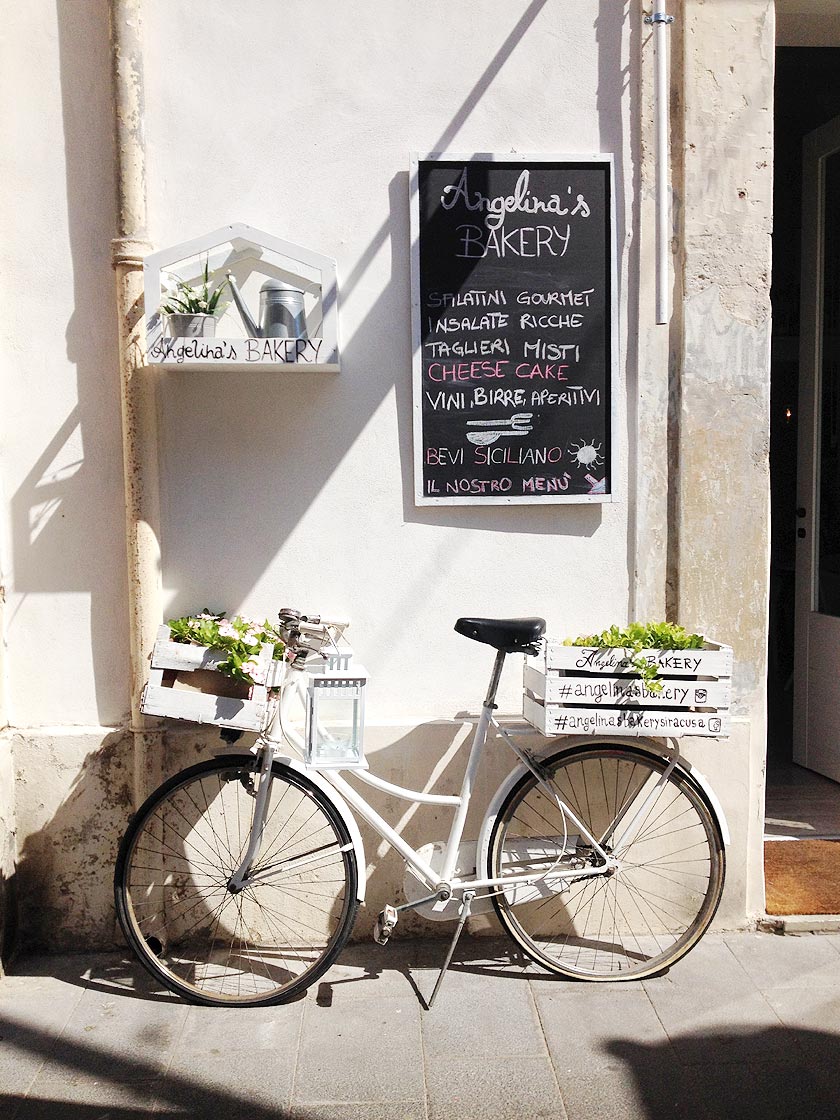 In Syracuse: Angelina Bakery to eat on the run, salad, teatime, breakfast …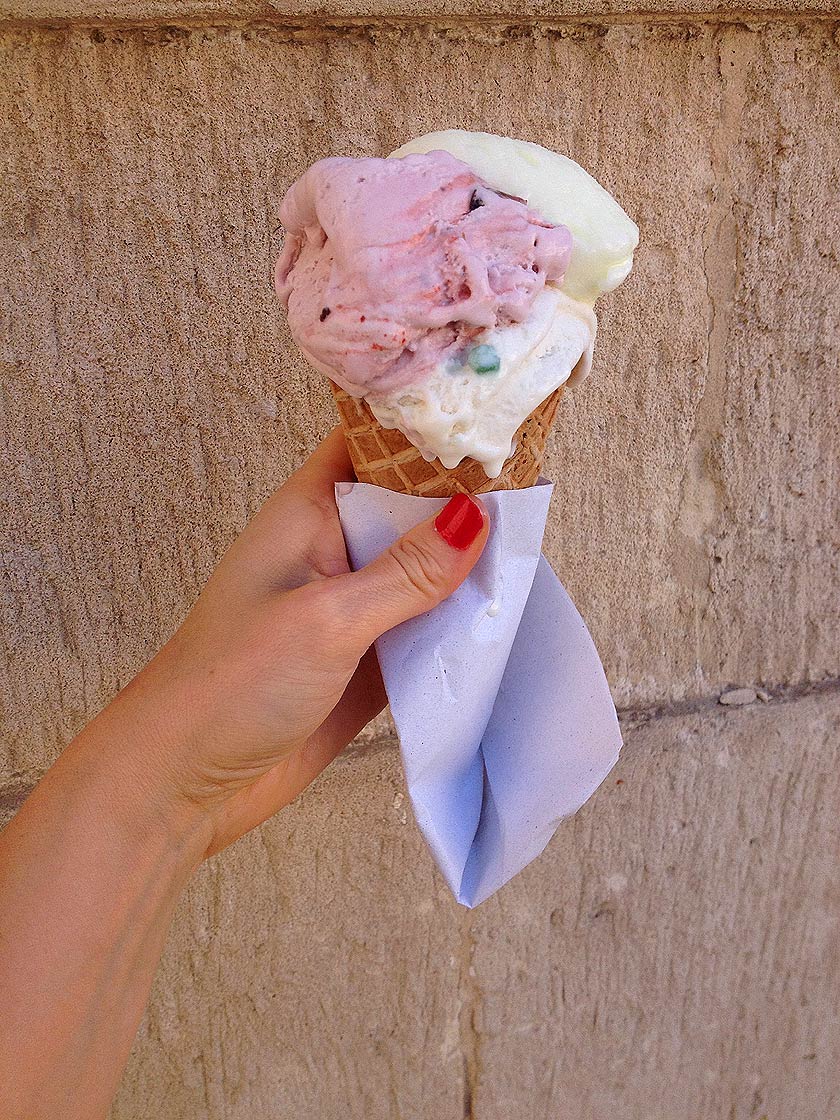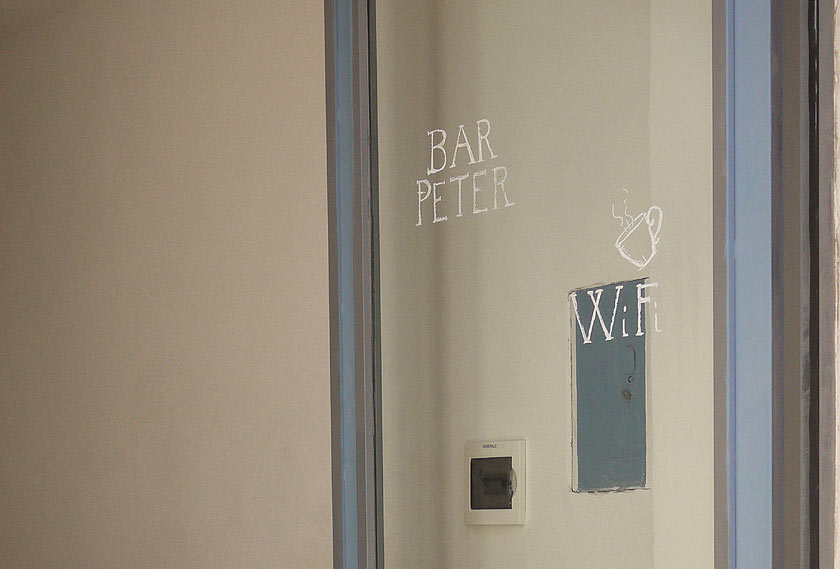 Peter's bar in Syracuse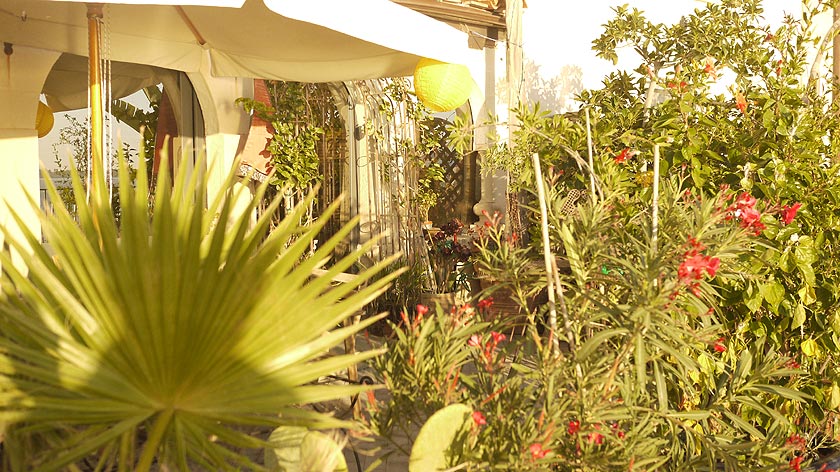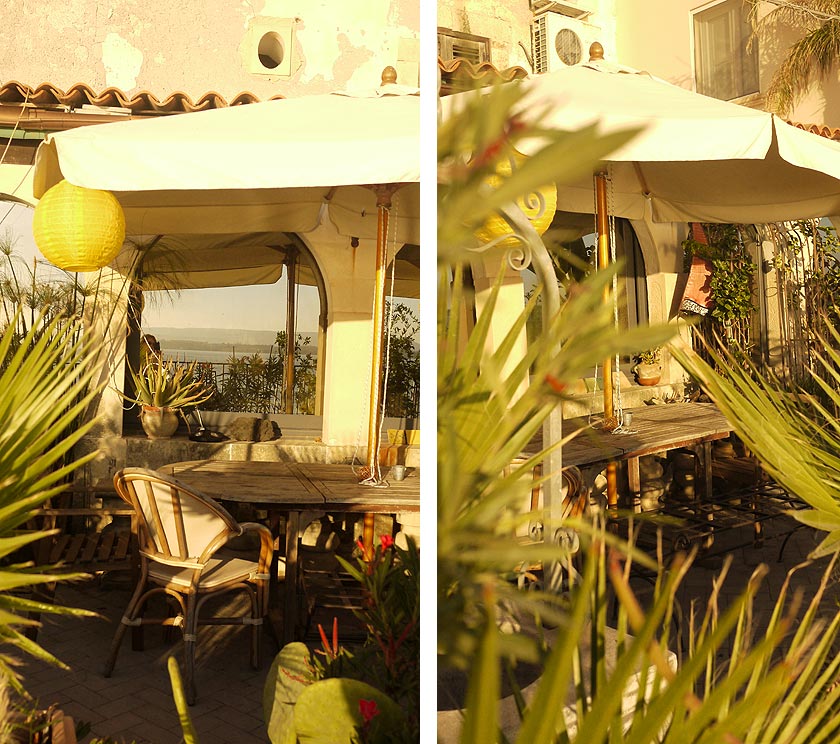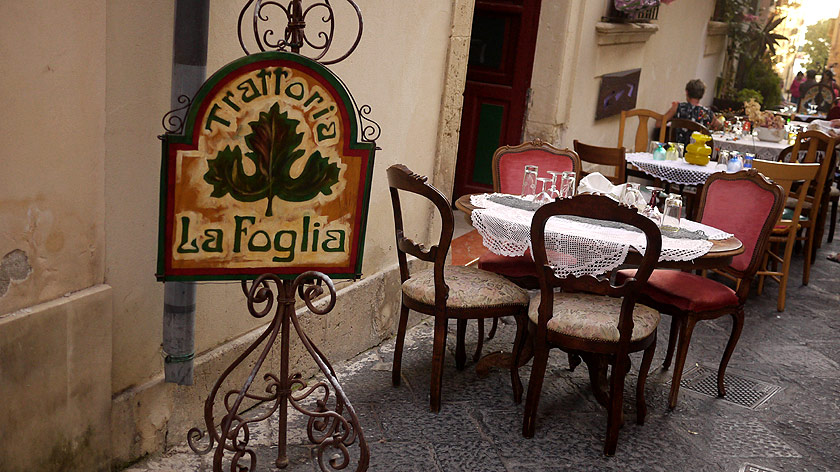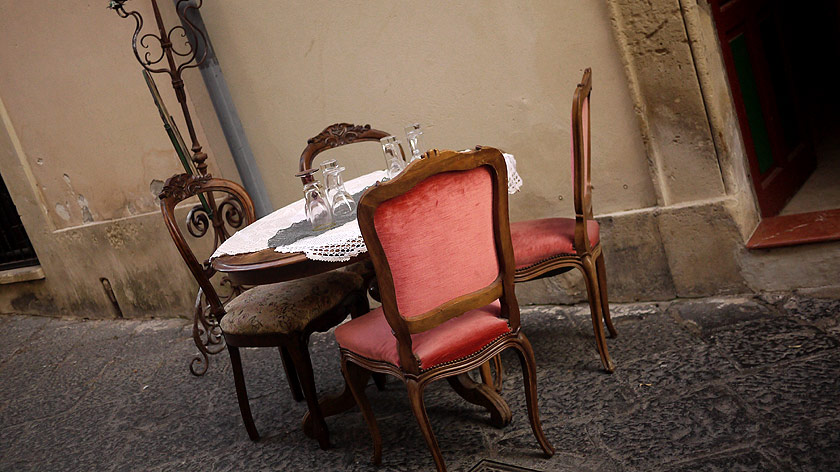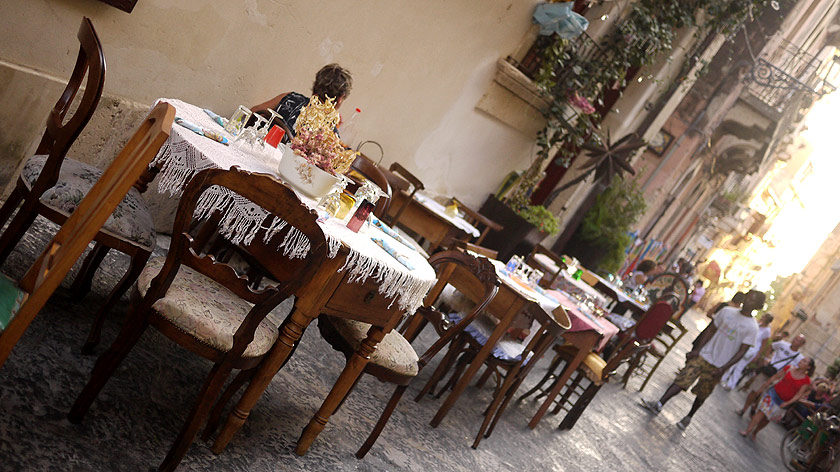 Fontana Aretusa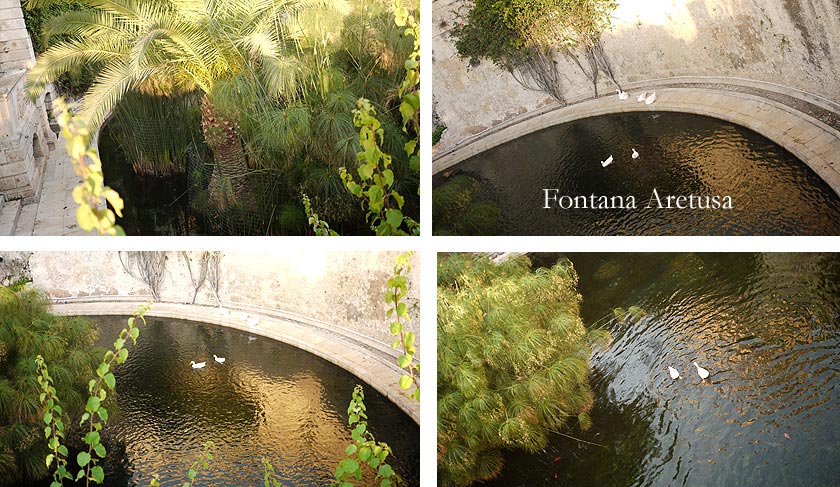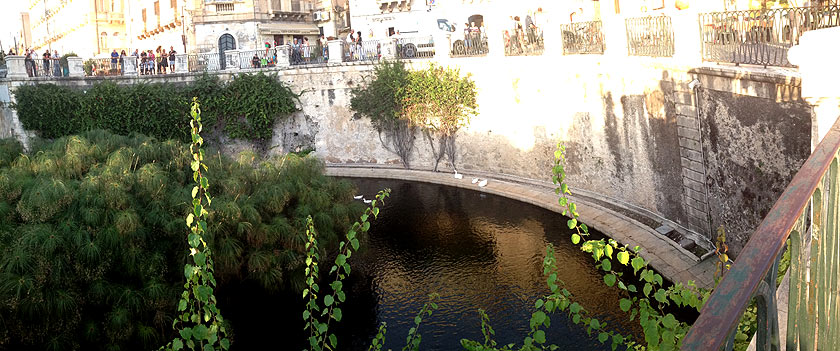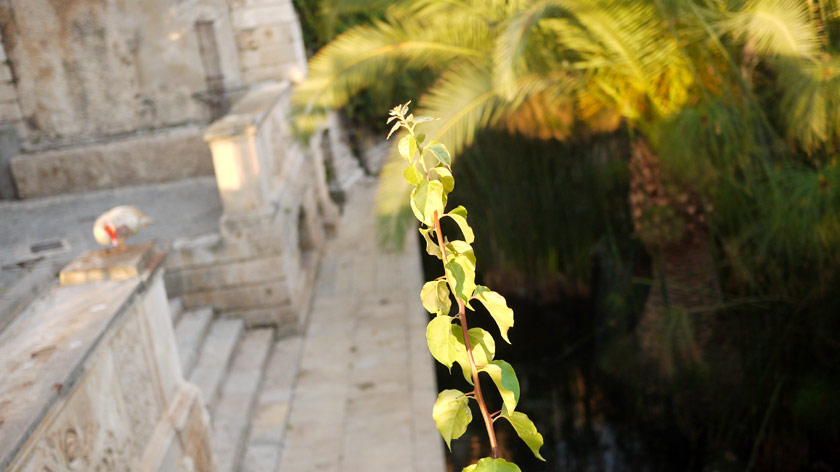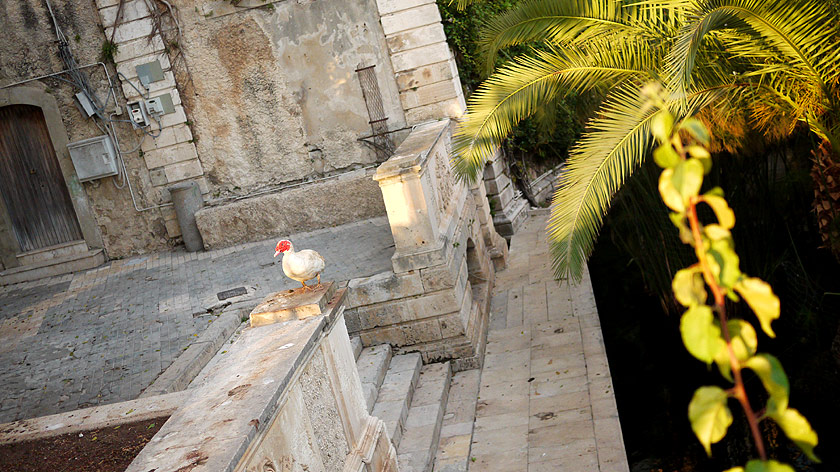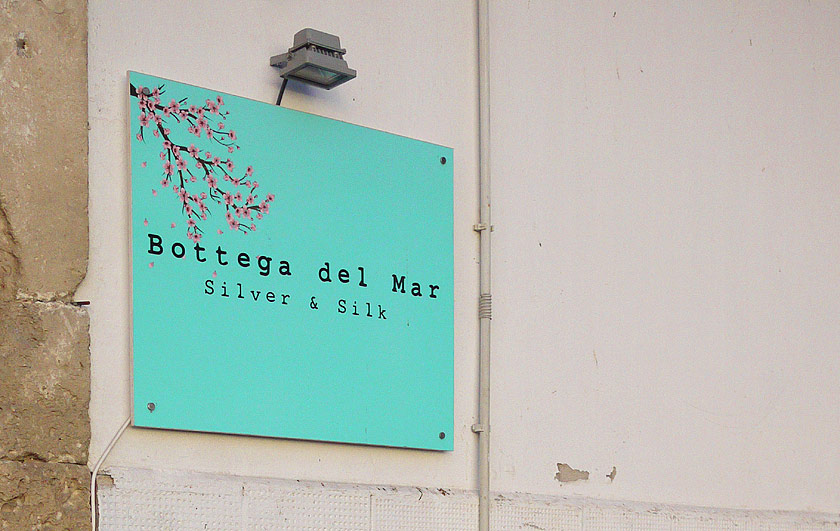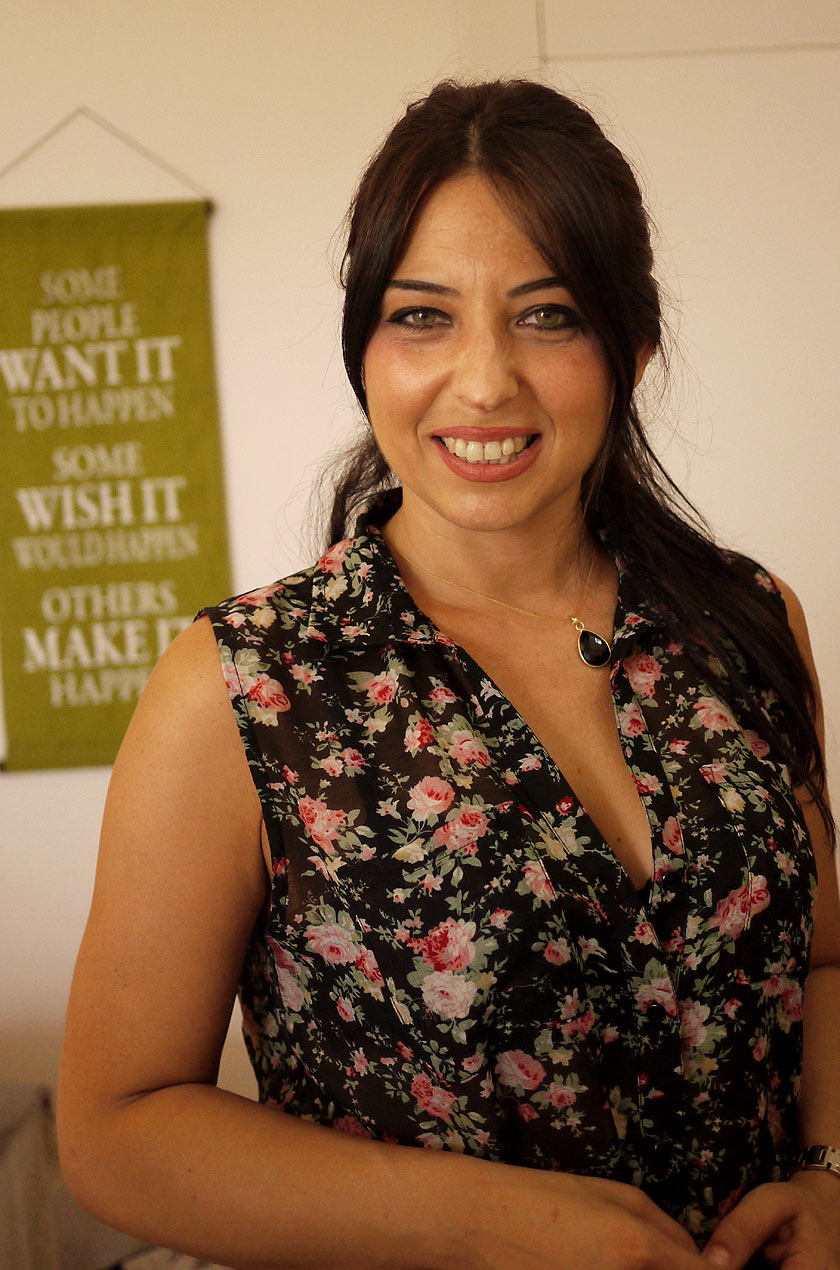 And finish with the smile of the manager of the shop Bottega del Mar