A city

built on sand

dunes

surrounded by

magnificent

…
A destination that is

my favorite

in the top

3

.
The Northeast is home to one of the most beautiful beaches in the world.
Landscapes

of sight

s, a daily enchantment, sanded paradise bathed by the sweetness of life without desert.
This is not Africa, the north of Brazil.

Jericoacoara is built on sand. 
Strolling the streets of Jericoacoara returns to always have sand on toes.
Forget your heels a
nd all closed shoes.
This is because there Jericoacora I expanded the scope of my blog reserved for the islands, the continental beaches.
Unable to ignore such idyllic destination.

When was the first time I set foot, I was dazzled by these vast expanses of sand to loss of the dunes protected horizon, I had a feeling of freedom.
« Breathe … ».

To live in Jeri.
People are happy, smiling (like many Brazilian) but mostly you can relax.
In some Brazilian cities, you often be on guard, pay attention to his business, do not wear jewelry, handbag.
Here, alone.

Sometimes too much with respect to the restaurant service.
We waited one hour to be served a green salad with mango: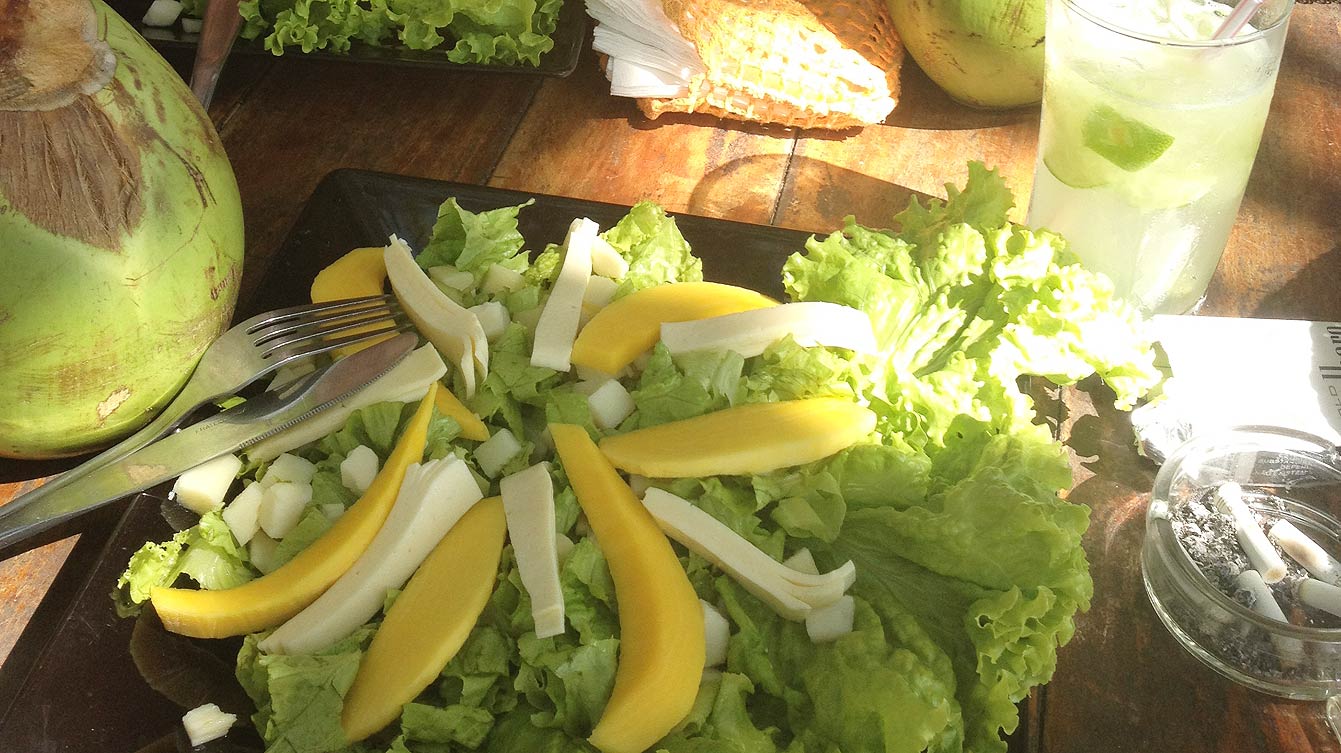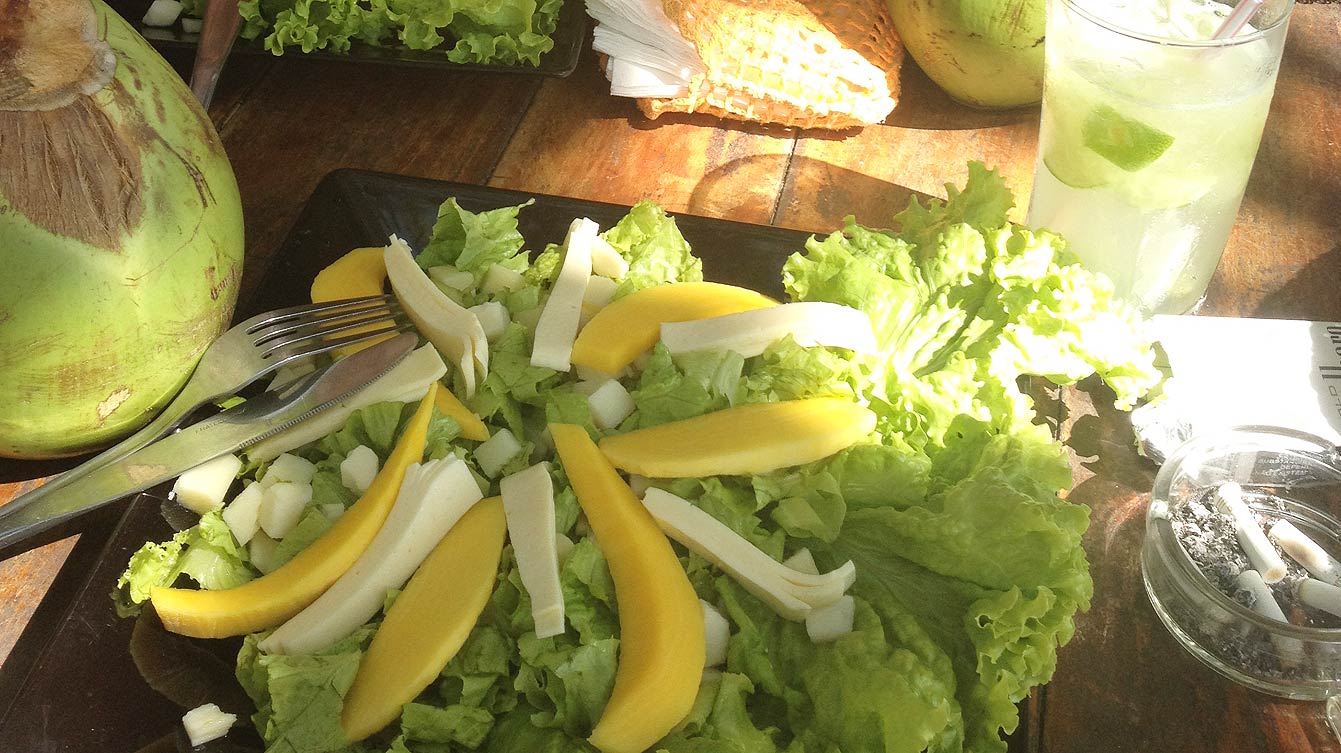 15

Brazilian reais

salad
We were only 2 in the restaurant. But wait one hour is the average in general. And there's no traffic, only certain vehicles are allowed to circulate.
Jeri is not cheap like Tulum (but much more authentic and less chic). And therefore prices in the restaurants are feeling the pinch. It revolves around 15 euros a dish + a small bottle of water. For shops, same fight. I still bought a pair of Havaianas for the pleasure of spending time in the silted shop …
Unlike most resorts, there is plenty to do in Jeri. Especially if you love water sports: the spot is known for kite surfing and the area is fabulous to discover in buggy (future articles)
The evening program:
► See the sunset on the dunes facing the ocean (one of the most magical I saw …)
► Dance classes
► Demonstration of capoeira at dusk
► Resto with fire eaters spectacle
► Beach Bars
► Dancing: Ballroom dancing village forró or bars with club music. The evenings begin to 2am. Is therefore needed a nap after dinner and before going out.
spent beautiful moments in the evening with the young teacher kitesurf (I tested the forró is not for me), with Argentine tourists at parties guitars–houses, took courses in Portuguese samba (c is not for me either …). I discovered the acai, an antioxidant plant that I was addicted for 3 weeks and visited around buggy (I highly recommend).
I dream of returning to discover when the rainy season the dunes of Lençóis National Park, 3 hours drive from Jericoacoara. A supernatural setting where a downpour come to nest in the hollow of the dunes forming natural pools. A desert oasis dotted with …
► Who advisor?
Love beaches, large areas and distant horizons, sportsmen, families, couples, groups of friends, partygoers. Everybody !
► What to do?
Forró, kitesurfing, windsurfing, windsurfing, fishing, buggy, hiking, horseback riding, dance classes, sand tobogganing, swimming, parties, Capoeira …
See also: Lençóis Maranhenses National Park
► Money : Parisian prices for food, 150 reals the ride buggy or squad (from 9h to 15h). No bank, come with money.
► When to go ? Most of the year but the best period: from August to March. March to June is the rainy season so ideal to go to the National Park Lençóis
♦ Informations ♦
How to get to Jericoacoara ?

> By plane with TAM Linhas Aéreas. A one Paris> Rio> Rio and Fortaleza back> Paris: € 845 in February.
At the airport of Fortaleza :
> Either you take the bus: 7:00, about R $ 50, FRETCAR www.fretcar.com.br
> Either you share a 4X4: R $ 400 one way (100 reais if you go to 4, 90 euros). 750 reais if you make the round trip. To 5:30. 300 km to go.

Where to stay cheap : pousada CasAlice