A mini paradise populated by tourists

Isla Mujeres ( « Island of Women ») is a tiny island 8km to 4km. There remains two days max if you want to tour the island. More if the need to rest feels after several days of visits to Mayan temples and cities in Quintana Roo.
There is not much to do … except the swimming trio, relaxation and sun. And to tour the beaches. Unless you're a fan of scuba diving, the place is famous for its coral and tropical fish.
I asked myself at the beautiful Playa Norte is a waking dream: white sand combo and tinted translucent water in various shades of blue (turquoise, emerald, navy) will delight any pupils. I had eyes hurt so much I felt his surrealist colors …
Welcome to the Caribbean!
At night, the city is bustling. All shops are open, the terraces of restaurants are crowded, there are food stalls to eat on the go on the church square. Everything is bathed in a friendly family atmosphere.
My only disappointment are the imposing buildings. On the private beach of the Hotel Villa Kiin, the view of the hotel opposite Mia on the peninsula island spoiled my pleasure a little issue panorama.
This island is dedicated entirely to tourism. Tourism in which I do not find myself really …
But the beauty of the island is a major asset.
○ Informations ○
How to get there?
Cancun: take the R1 bus which stops at Puerto Juarez. Take Ultramar ferry, departing every half hour.
Las Islas Mujeres is 15 min ferry from the pier of Puerto Juarez. Crossing back to 146 pesos AR is € 6.72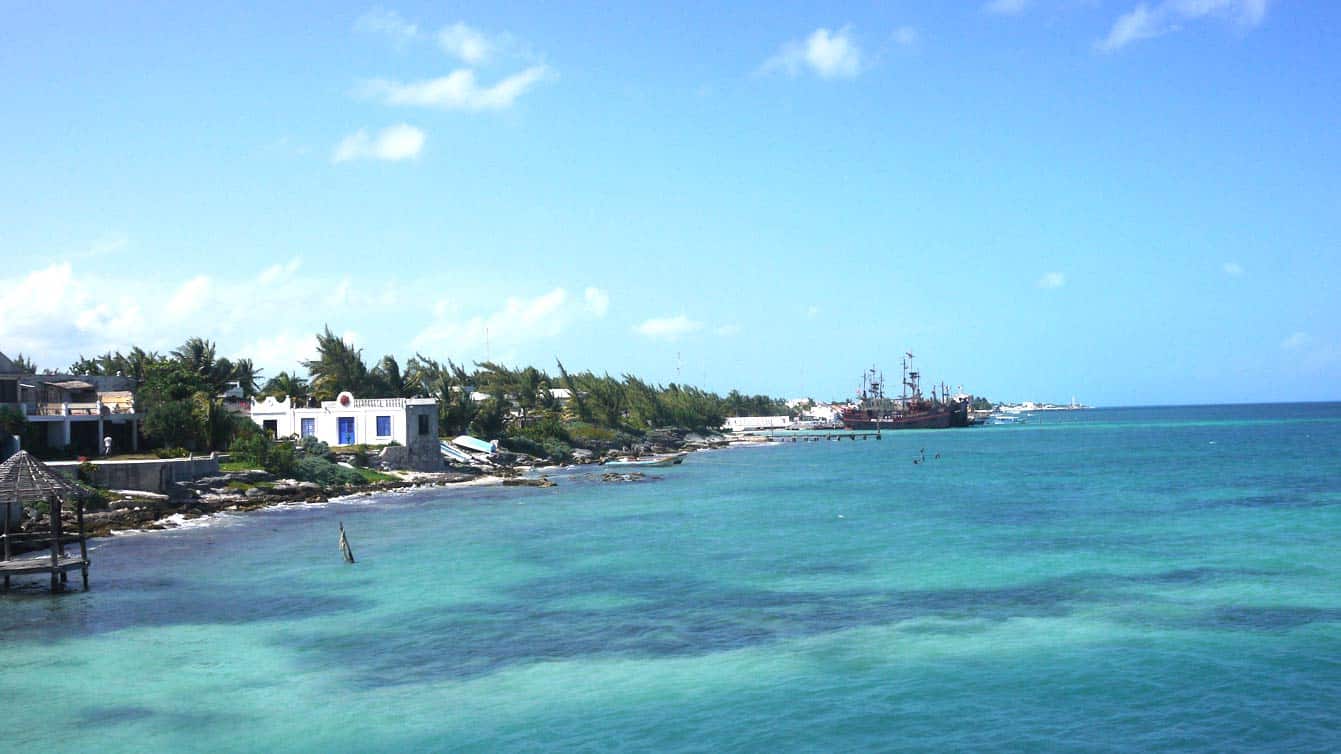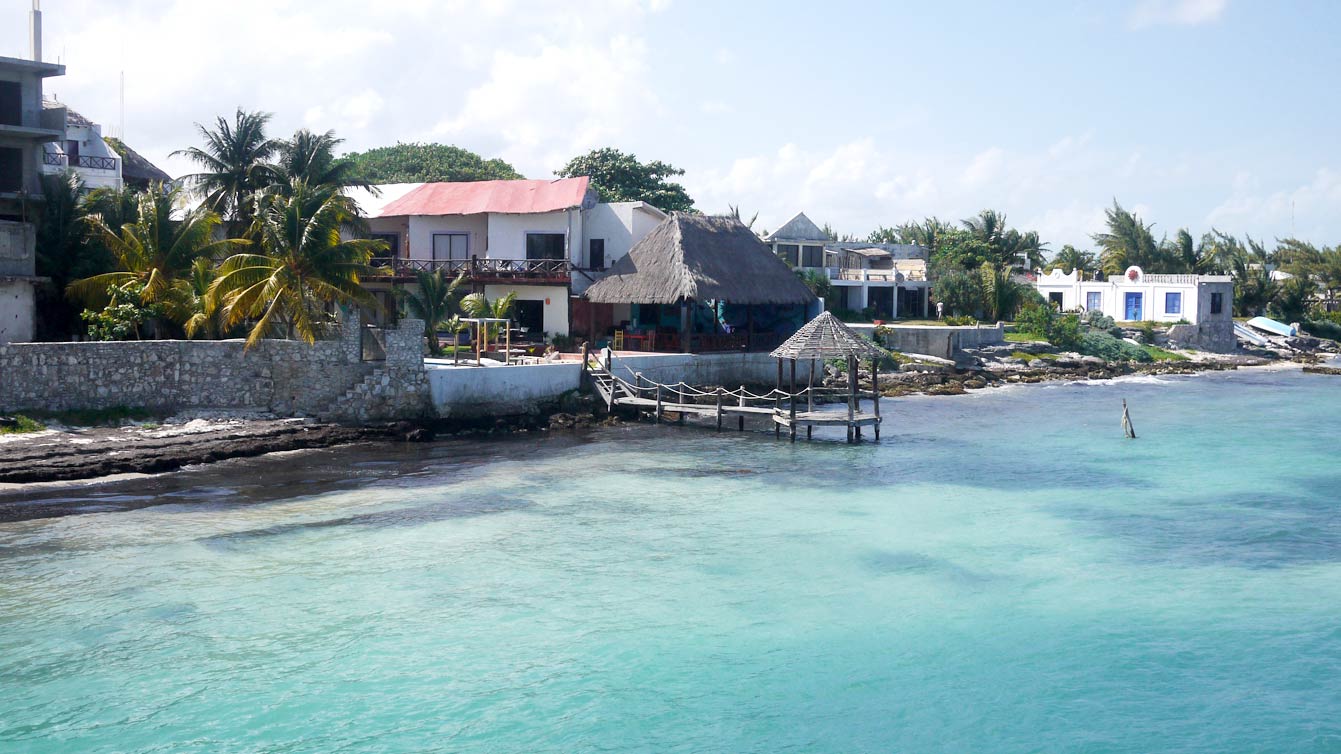 It is by seeing many temples and statues of women, as Francisco Hernández de Córdoba Spanish conquistador named it Isla Mujeres « Island of Women ».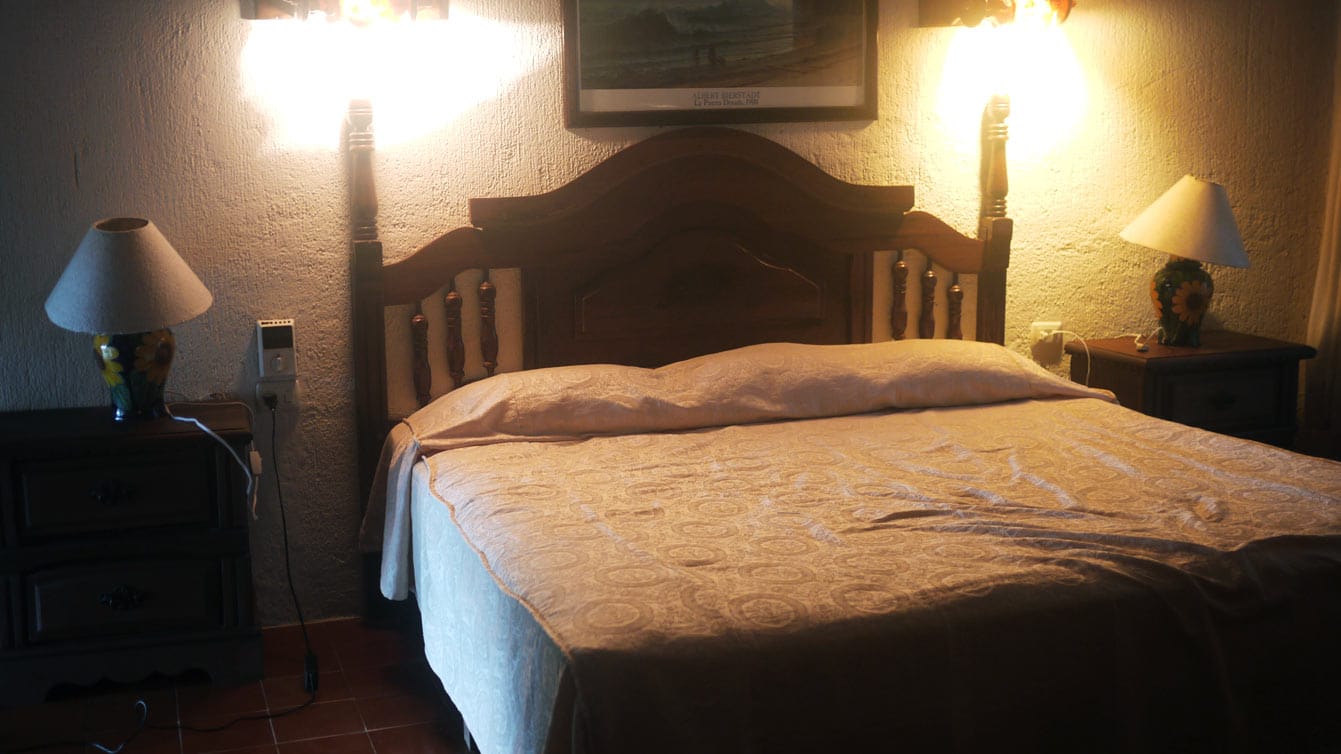 My room at the Hotel Villa Kiin. It has direct on the beach.