The beach of Frontone
Frontone is the largest beach of the island. Unfortunately, no sandy beach but sand lined with pebbles.
If as the island's coves it is not easy to access, however, it offers less tranquility. This beach is crowded in July and August but after mid-September, it is flat calm.
I took a bus that left me off at « Frontone ». I followed the winding path that many Italians are difficult to access. There is no difficulty except that of walking on an upward slope and sometimes a little rough. Fifteen minutes later, I was treated to a magnificent view :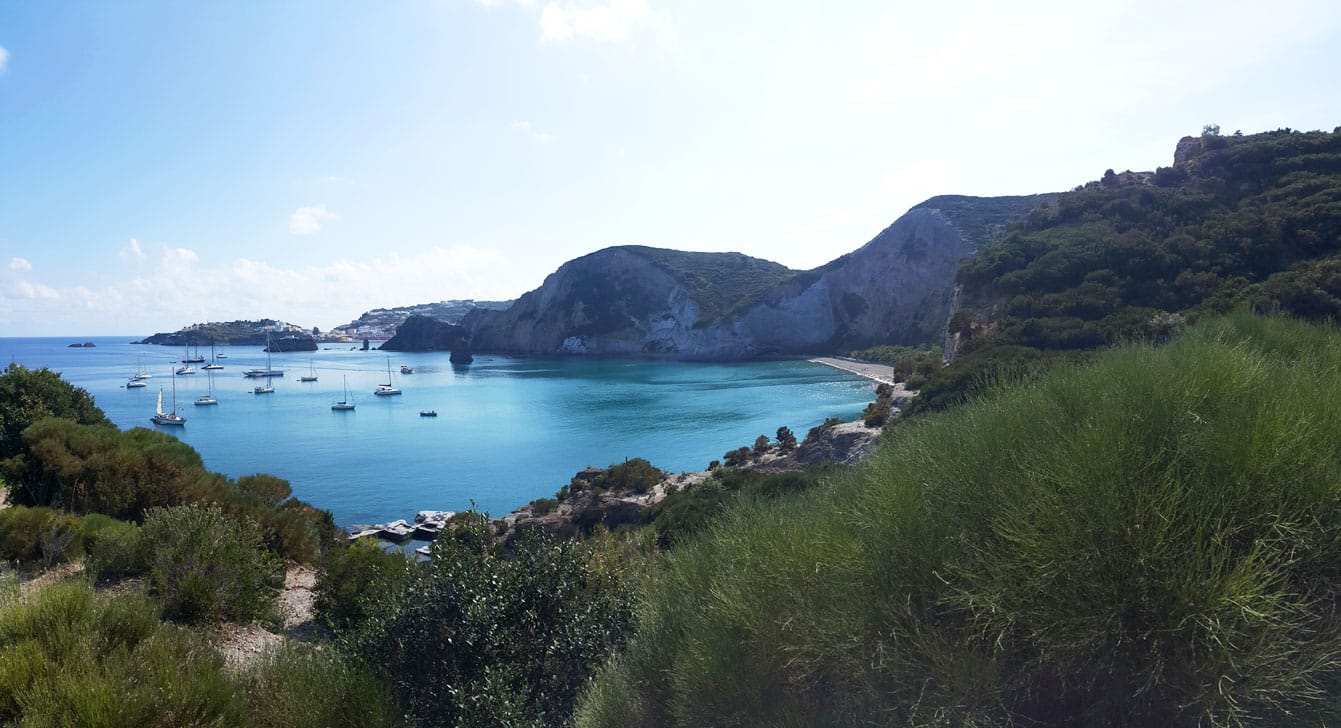 I remained a good time to look at life. Difficult to land. So while continuing my journey, I followed the eyes the landscape evolve according to my altitude level. It is easier to come by boat and connections are frequent (especially if you stay at the port) but you do not see this beautiful view but only an ordinary beach. The contrast is striking. Walking on foot asks an effort (especially in the back, it climbs), but it's worth it.
You arrive by the rocks where the mini-basins species were fashioned. This relief may be photogenic, but the color of the water does not want to bathe. Better to keep walking to the beach and swim in the clear waters …
Two are known restaurant but closed September: Da Enzo and Sola Vela.
In summer you can spend the evening on the beach which becomes a nightclub under the stars outdoors it seems ….
♦ Informations ♦
10-15 min in the port of Ponza Car
1:19 walk from the port of Ponza
Access:
► Either by sea. With your boat or a shuttle that connects the port to the Frontone Beach in 10 minutes (5 euros return)
► Either by land, by the road and you have to walk well for 30 minutes downhill. The return is sportier. This beach then wins!
♦ Pictures from Frontone ♦