One night in the tropical jungle … quite an adventure

Cozumel, Mexico island located east of the coast of the Yucatan peninsula, known for its scuba diving is not the kind of island where I like to ask me. More civilized than tamed, architecture does not harmonize with nature as is the case with Koh Phangan (Thailand) or El Nido (Philippines). It has nothing wild at first or individual who distinguishes despite its beautiful beaches.
But the lure of the islands and the idea of daring something unusual carried me toward its shores. And the surprise will be up …
The adventure begins for 3am in Celestun in the Yucatan 500 terminals Cozumel. (See map below)
Yes, because after a miscalculation on my part, we had to drop our rental car in the morning before 11 am in Playa Del Carmen. Before taking the boat for 45 min crossing.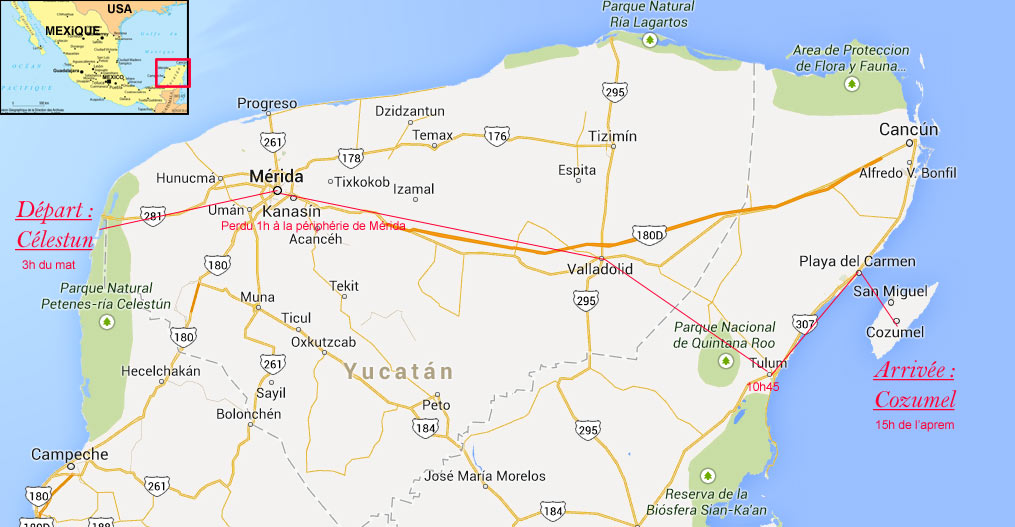 At 3 am, we could not sleep. At this hour, we tried to adjust a little financial concern directly with Paris via internet chat. We had to take the road at 5 am but this schedule appeared tendax us to reach our destination.
So it is at 3:30 in the morning, we left our cabin after midnight. The watchdog howled us to death. We were not proud in his ardent glances, her drool more difficult to open and close the rusted and warped camping portal was akin more to a long piece of metal sheet of 3 meters. He no longer stood upright and had to wedge it multiple times with stone and wood in the dark, the sweat on his forehead. Leaving this small town, a host of hysterical birds began to chirp in a mystical atmosphere:
– Well we agree. One person takes a ride as it gets dark?
– Count on me, I will not beg you.
The various facts not very LOL on the roads of Mexico, I open the thus maximum precaution ears.
Celestun—> Playa del Carmen
After you I did in accelerated (history of having pre-ambience, the state in which you reach Playa del Carmen but you can skip this section):
70 km later, arrived in Merida the big city in the region. We should not have to boast too soon our advance. We lost 40 minutes to find the right exit after ten stops, choking, applications in broken Spanish. Stress rises. Then the running gag. « Hola! Estamos perdido. Cual es para ir aValladolid direction? The local not understand. » Valladolid « . Nothing. » Valladolid !!. Frown. « Valladolid ?? !!!! ». « Ah Valladolid ». I crestfallen. Scene that was repeated 3-4 times. Maze exit. One lane on the highway and there my companion: « – I turn right? » – « Why turn right? » – « C Mérida was written. » And there I think it was a joke. « Um but we just put almost 1 hour to get out … Why turn back? » « But it is you copilot » « Yes ok but there is no question to ask here. » « Yes but you have to show me the way » « Ok but it's logical to go straight there. » « But how can I know? I drive myself. » Then later: « We take what route there? » Well, if c was me I would take right. « Yes, but we can not divide, be hanged the same way! » « Uh yes still happy … ??? » « You tell me if it was, everyone takes such a road » « Not in the sense it was » in my opinion «  » But I do not know here!  » « Oh, because I come every weekend can be? ». One line, no break, no meal, just bought some cookies the day before to take. After some other pretty discord on the choice of the road … we hesitate to stop at Tulum, the town where we rented the car. With our 30 minutes early, you risk stopping Hertz instead to go to Playa del Carmen at 50 terminals where we were waiting for … a day later (laughs). But the agency says « Nada » must make in Playa. So the race against the watch continues, it is 30 minutes to get there. Again loss time to find the Holiday Inn is 100 meters from the Hertz agency in Playa del Carmen Rebelote.. we stop every 100 meters to ask directions A saleswoman told us to find a poster wrote « Marylin » And there. , one believes in a set of track until I see on the road a dud shop with writing « Mari Line ». « I'm sure he must turn here! » « But no » « But if! » « But not on the quote that says » Playa del Carmen center « So towards the city center » « But that means nothing! At Tulum the agency was at the outer of the city and not in the center! Simpler parker for the cars!  » « Not me I'm off the center » and there I sulk and I drunk. After a U-turn and direction « Mari Line ». And we finally found the Holiday Inn in the opposite direction of the ring … Everyday is a maneuver not very prescribed on the road to turn back missing an accident. But we finally arrived as two wrecks hungry and thirsty with … 2 minutes in advance!
It welcomes, you get a « give me five » my driver was on top. We won this race against the clock and with difficulty the impression of having lived a preview of « Beijing Express ».
We get to take it easy …
Well, he had to find a Western Union, before running off to the port to find the starting point to Cozumel, get excited from the vendor who did not understand my Spanish to the question if the return ticket was valid all day or only a precise timetable but 5 minutes before the start and the scramble was ended by taking the return too. Once in the boat, we had to endure the singer-guitarist-harmonica.
And then it all starts.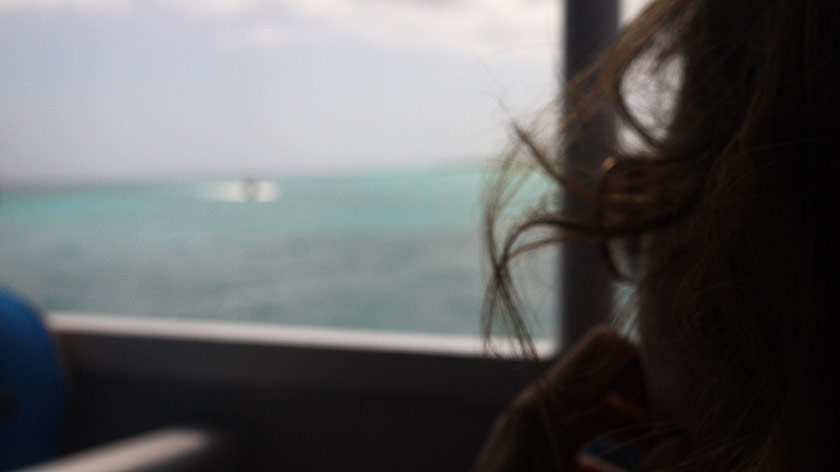 Cozumel island
Earlier in the taxi queue, I tend to « the leader of taxis » the address of our next destination. She frowns. She asked his colleague if he knows the address. Big question mark. Then she asks a group of five drivers. White cabbage. I did not see one coming. They hypothesize but I know they are wrong. I know it. We will in the sticks, the place can not be at the beach. A driver decides to take us. But he sees the stops and asks a colleague. We begin to find it weird. The Maya Villa is unknown to the battalion. And the map I printed displays a big point in the middle of nowhere. Our driver finally called the number listed and passes me the person. I dig one word in ten. In fact, more but it's so incongruous that my brain withdraws. Basically, the manager was not aware of our reservation, she offered me to buy food or not and what activities you plan to do if the Temazcal (Mayan sauna) interested us, etc. Nothing. Nada. I do not want to do anything. Just see our abandoned cabin and landing. Basta. I finally give the phone to the driver who takes us to the parking lot of a shopping center. Here we look at with my friend. Driver: « I accompany you to the candy store, a man I will pick you I have no right to go there.. »
And there, childhood fears and images seen on TV back to the surface and choke me, « Do not accept candy from a stranger, ay is: we will practice the national sport of the country: kidnapping « .
– It was going too well this trip, it was necessary to happen to me something …
– But it will not be okay …
– Do not you think it's weird? The driver dropped us here in a parking lot and then go to a waiting man candy store? You ask more explanation, he answered you that he has never seen it and we said « good luck? »
– C Haha funny!
Sighs …
Then the man arrives.
A giant.
Wearing a cowboy hat and wearing a military uniform. He tells us to do quickly. The Mayan reserve closes in 40 minutes. It was ten minutes to buy something to eat and come back here. So « Go go go! ». And it breaks.
– What was that? A hidden camera?
– I do not understand. You have to buy food?
– Yes. We have to buy meat and drink. He deals with chickpeas …
In short, a little surprised, we SPEEDE to search carouf the corner. But with our backpacks, we need a person stays outside. So, my friend takes the game and in the short nab rays everything that falls into his hands. For the question « is it that you took? » « I do not really know, the first packets of each ray. »
We go back down to the car park. And there, waiting for us a jeep that is not first youth.
And then it all starts.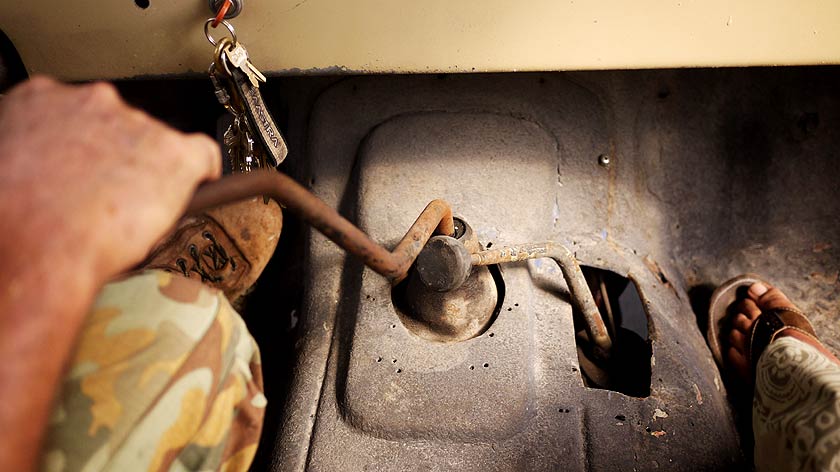 The Villa Maya
It is far from the seaside resorts of mass tourism, it takes off. There's not a kitten on this road, no accommodation 40 minutes from downtown. Then take a path branches off and shoo in the tropical jungle. If you have a problem, you are lost. It sinks into the unknown to the middle of nowhere. In both exciting and scary hair. The « adventure pic » I have every trip has finally arrived. I missed almost as I need my dose of adrenaline. That trudge max. I have a pain in the ass.
Then arrive in a location appointed by the manager of the estate « Villa Maya ». The camp consists of a meeting area, a large dining table and beyond, 3 remote Mayan huts each other. And you're alone. Apart from him and his boy. No comfort, we will sleep in hammocks, no toilets, no electricity and no bathroom in the cabin, surrounded by nature with lots of corny. And luxury is paid. 2100 mxn is 120 euros per night excluding food. In the morning you have tea and bananas.
The evening was very nice: BBQ, mosquitoes, opening demonstration of a bottle with a shoe (beautiful fail), dinner, mosquitoes, fire, discussions, mosquitoes, hammock, sleep, mosquitoes.
Exactly awakened at 5:45 by the musical ballet birds until 6am. Not a minute more. I admit harmonious c'tait.
Otherwise there is the forest for us alone. But too slashed to 2 hours a walk and discover nature.
The rest you know, I found myself a few hours later with 160 insects of buttons arrived in Isla Mujeres.
One more night, I could explore the jungle, make a Temazcal under 75 degrees but I would have finished in bloody tatters following a hard skin scraping and pulling …
Otherwise, go for it 🙂
♦ Informations ♦
Villa Maya
Address : San Gervasio, Cozumel 77600, Mexico
Website : http://www.expeditionsczm.com/villa-maya/
Photos Villa Maya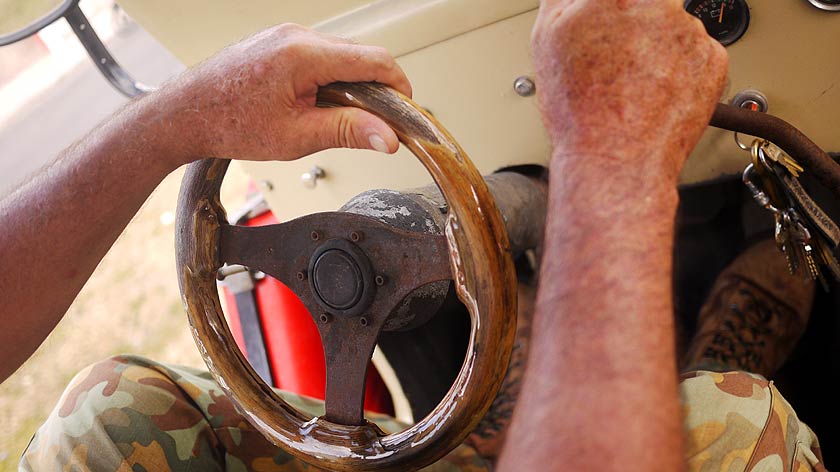 Jeep man…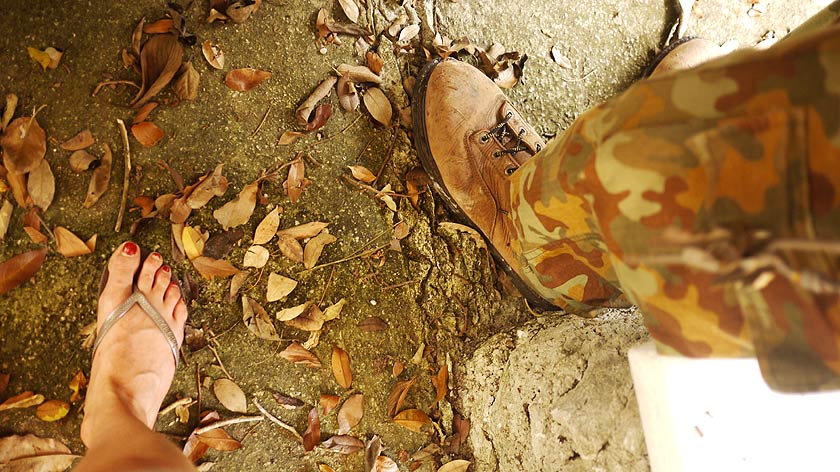 I have a clothing problem …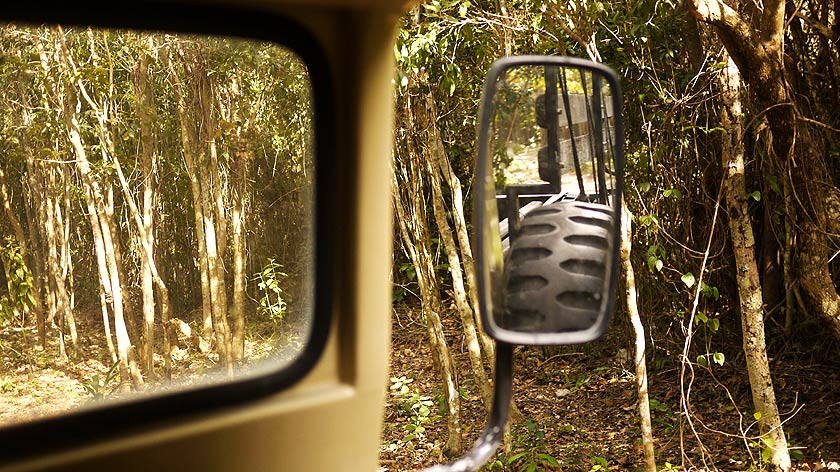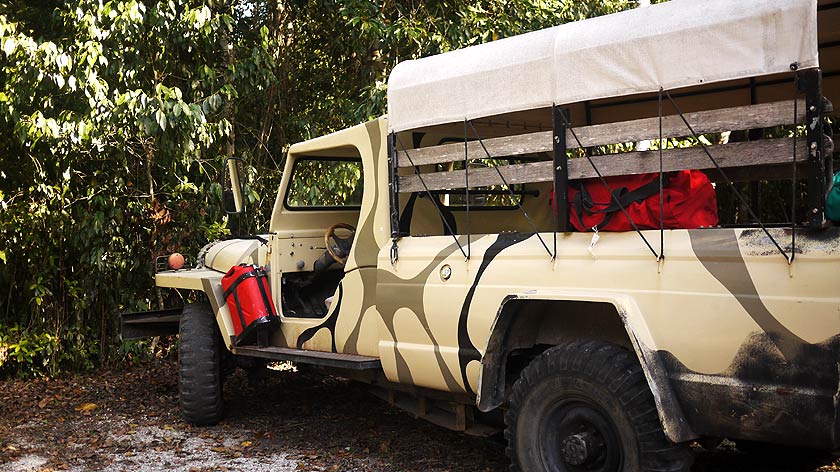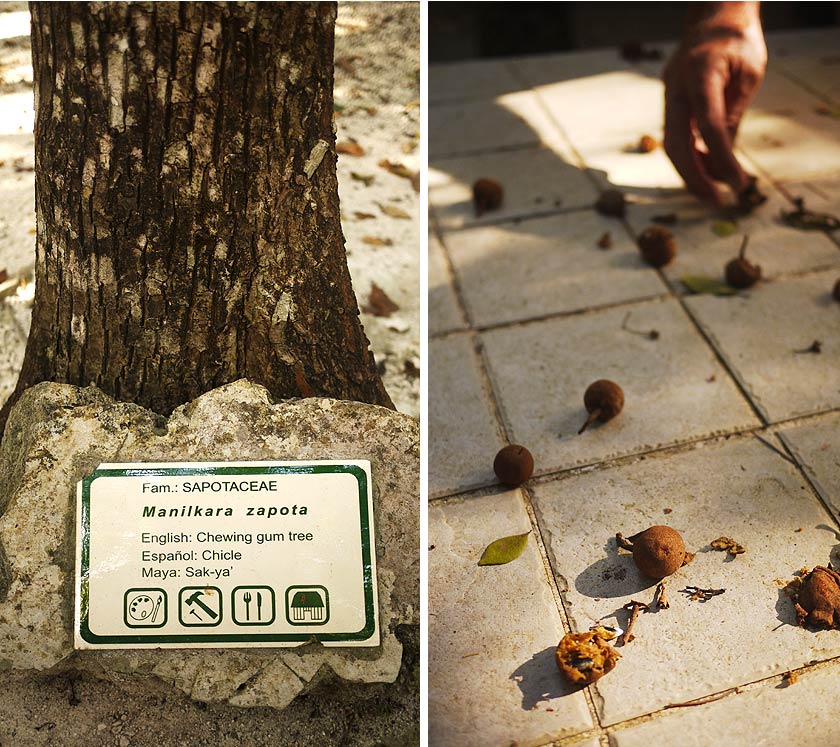 It's delicious …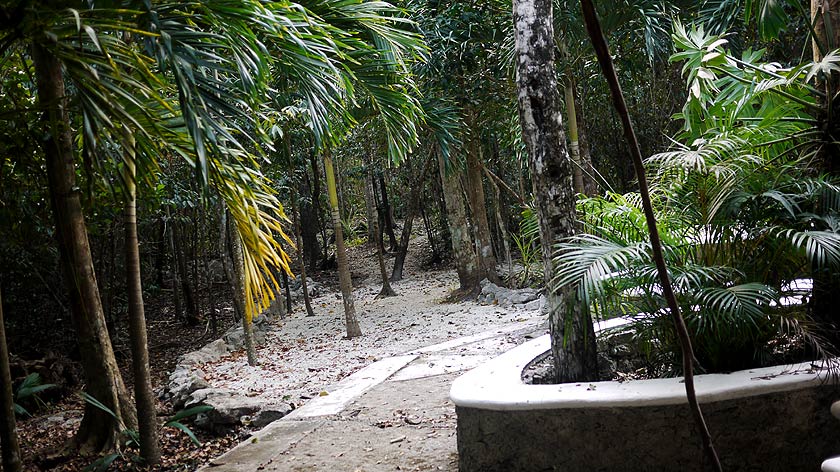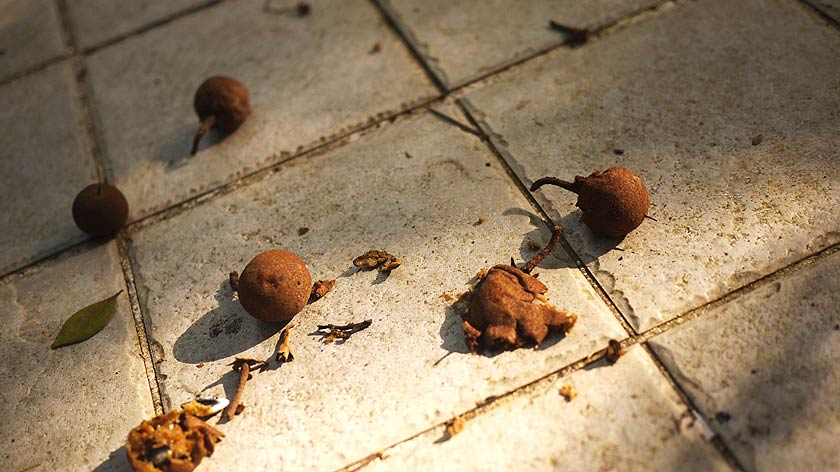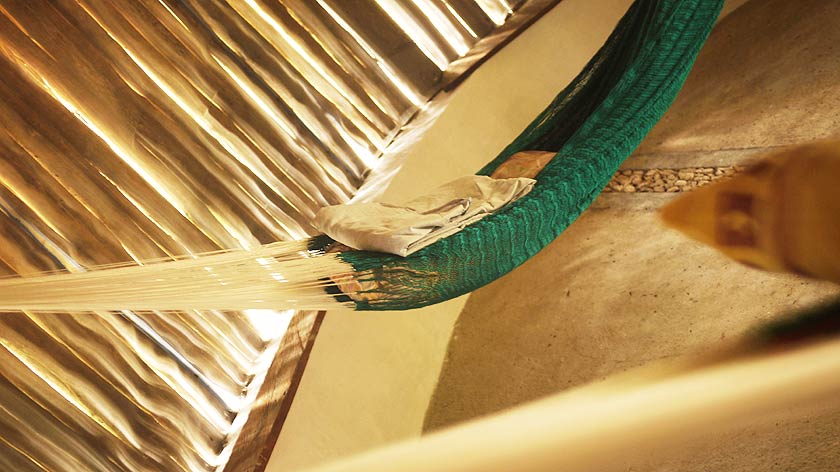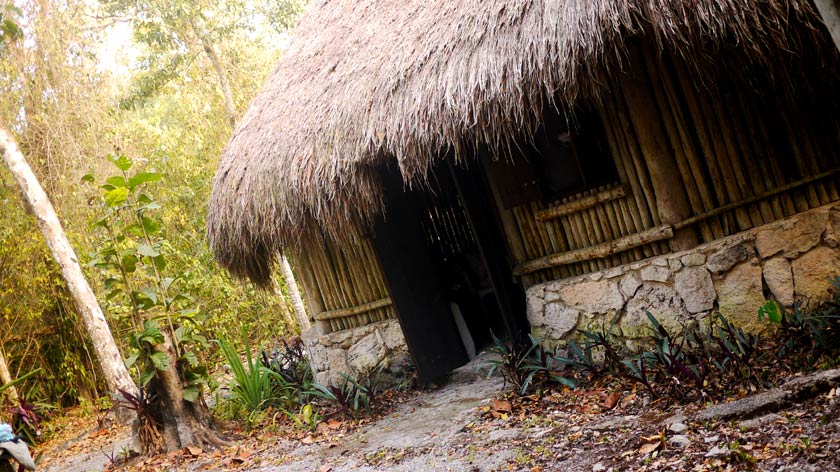 Sleeping in a clueless nature reserve in the jungle … in one of three rustic houses reconstructed Mayan. With thatched roofs and concrete floors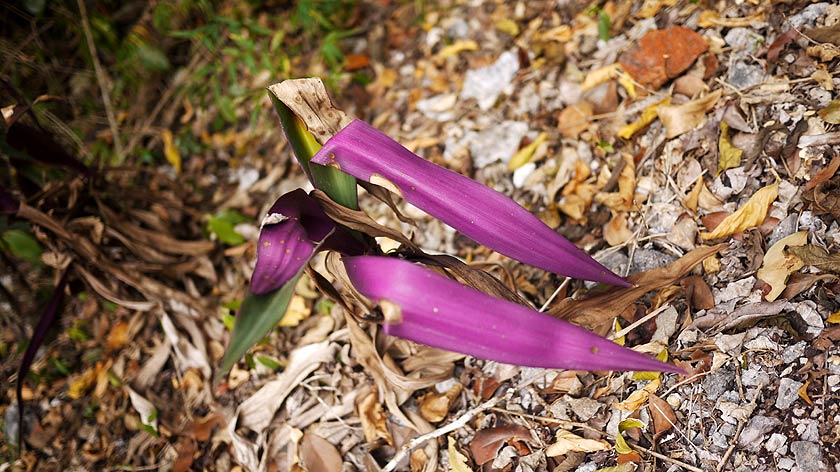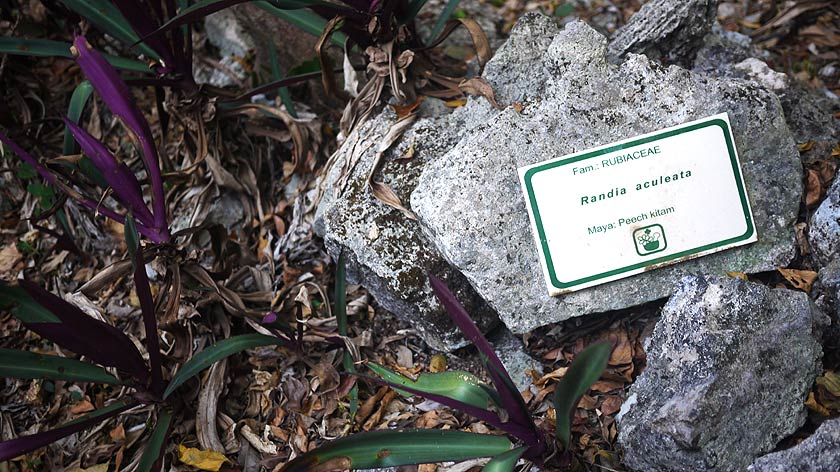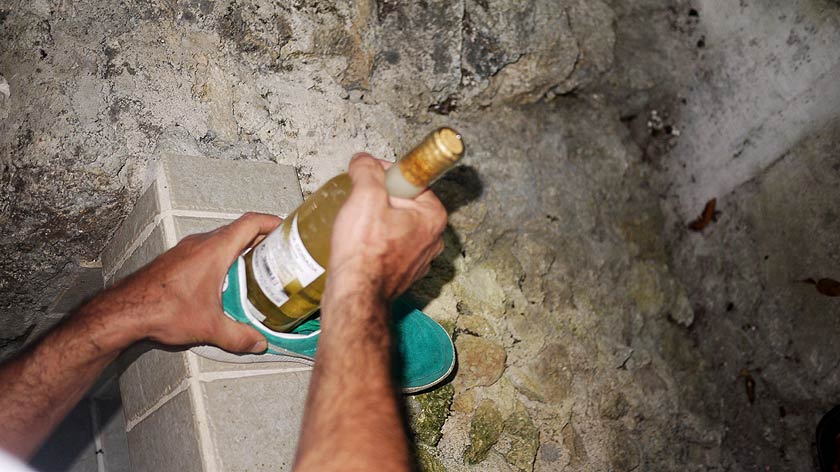 Open a bottle with a shoe. View on youtube. It will not happen but we had a good laugh …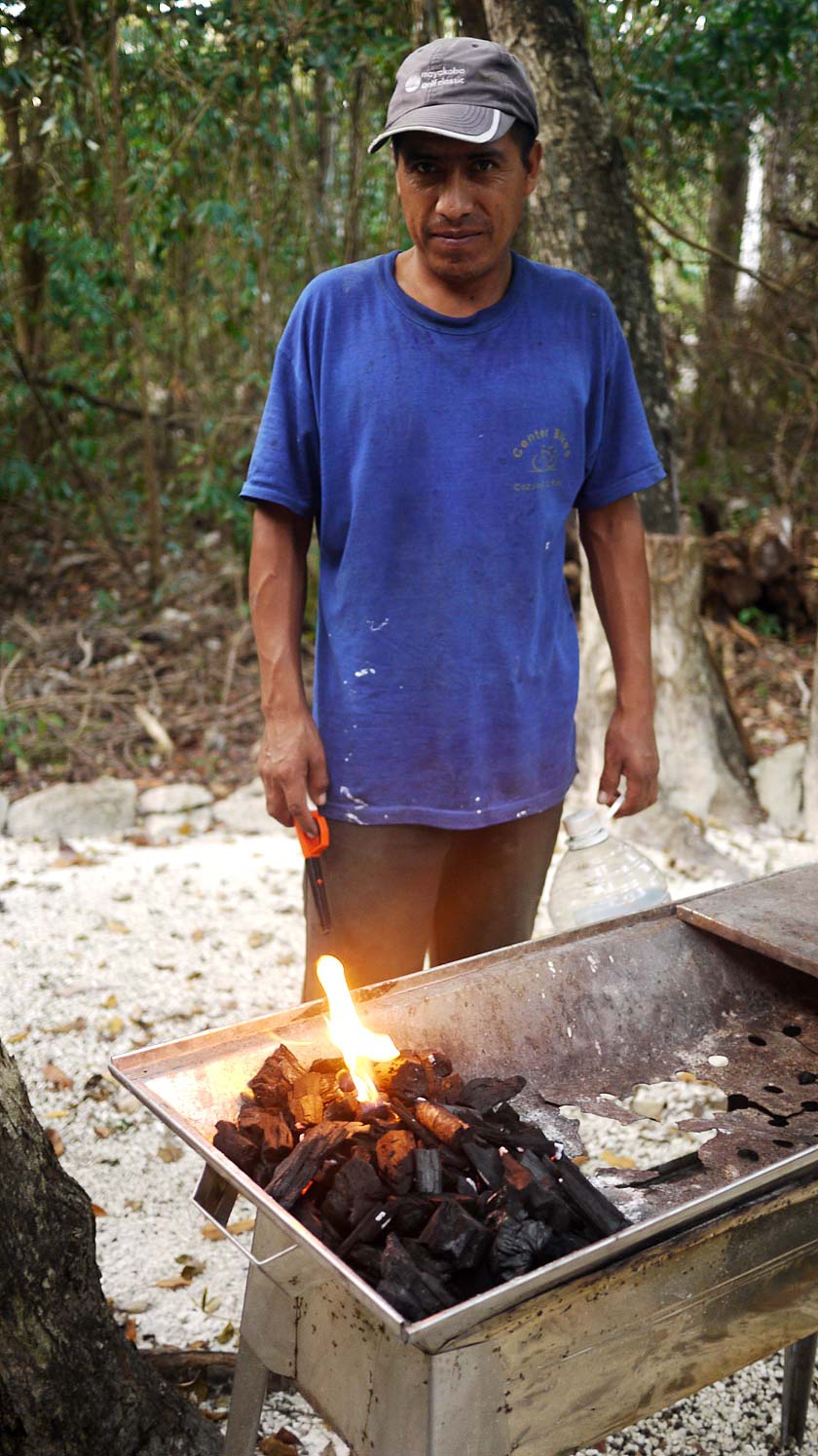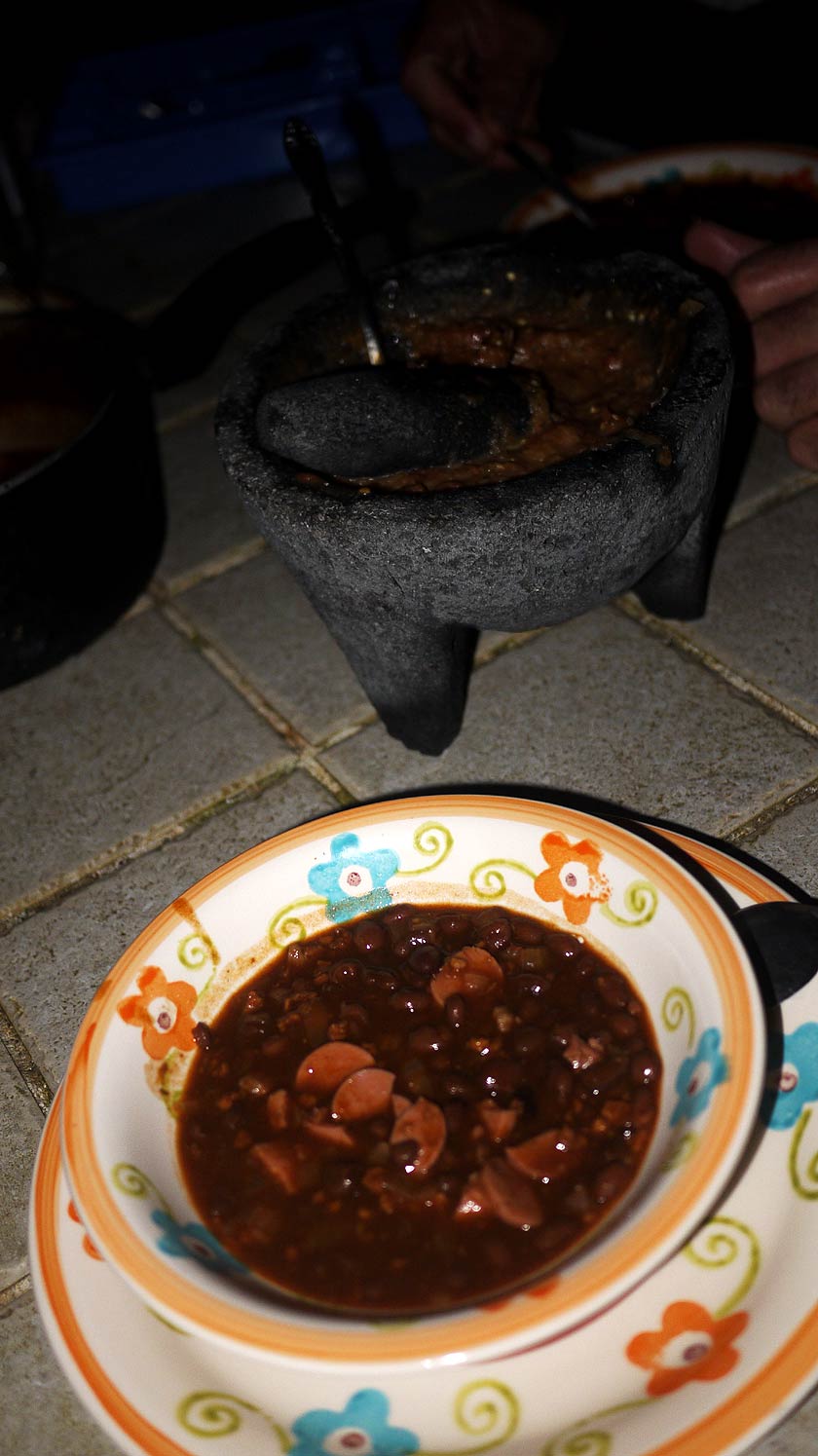 Candle light dinner …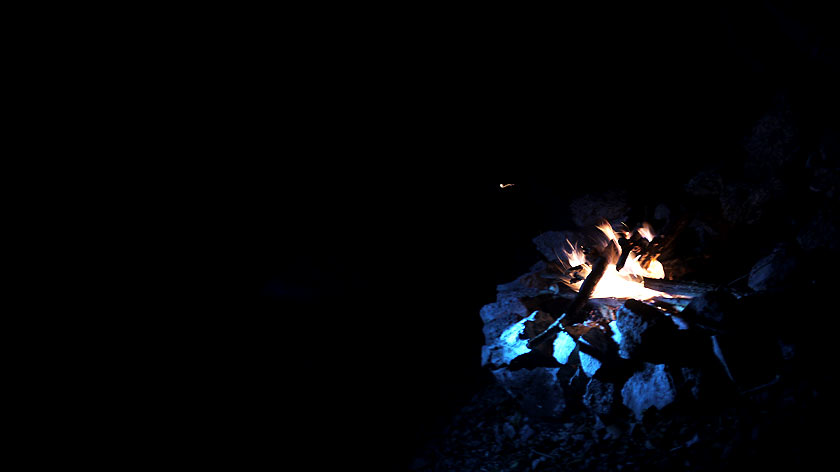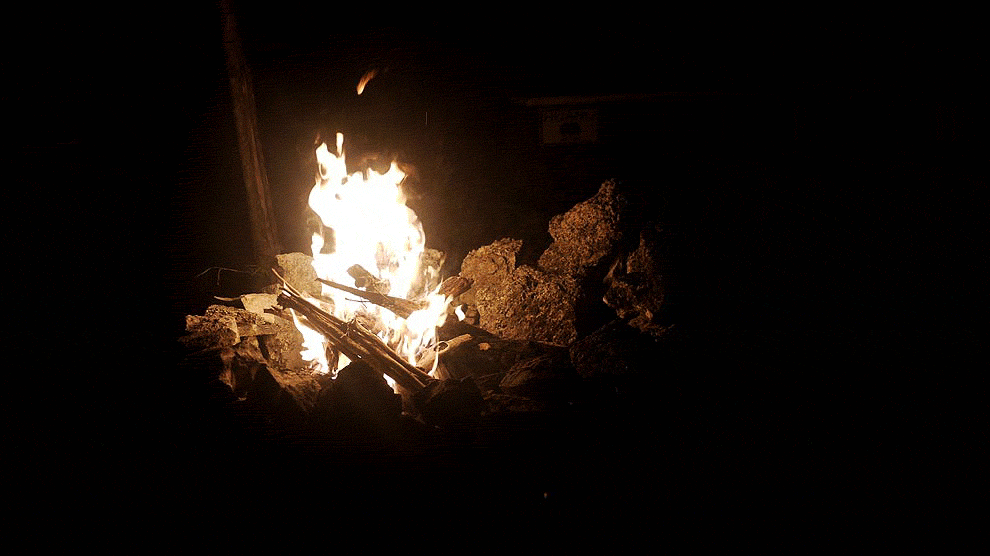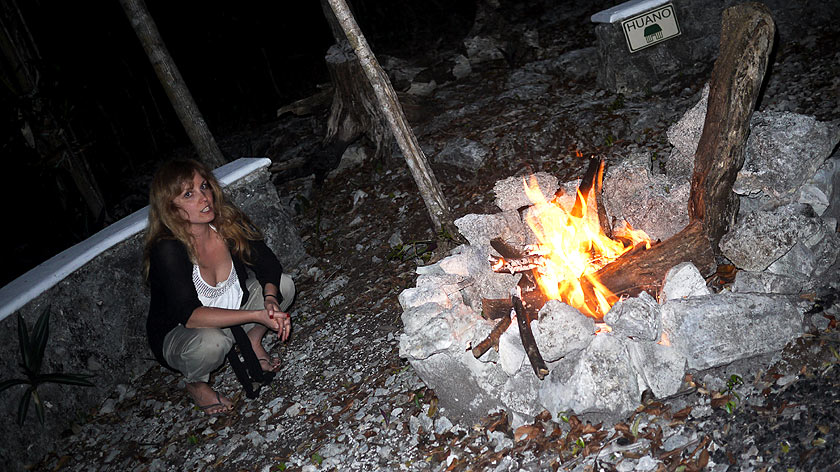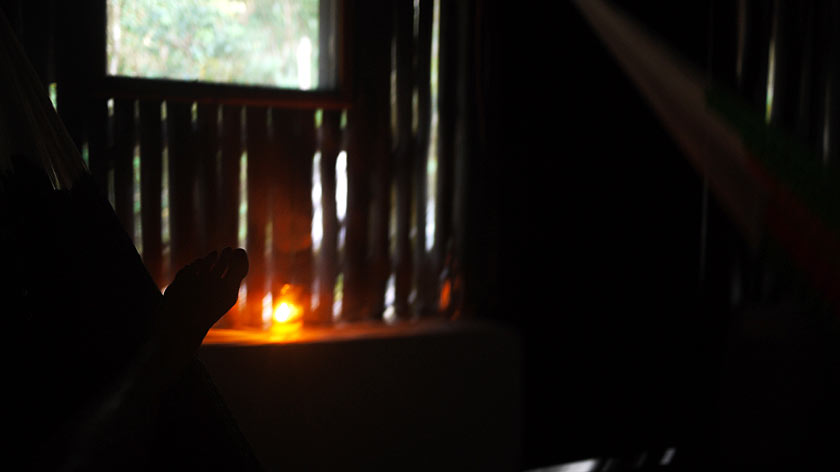 Morning…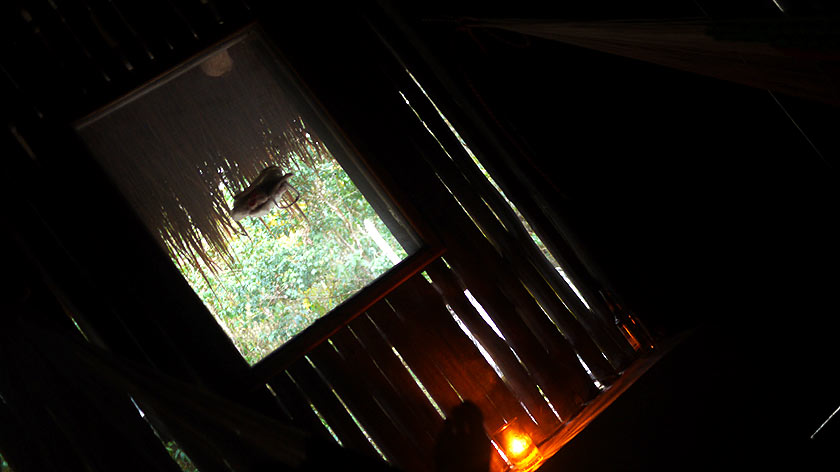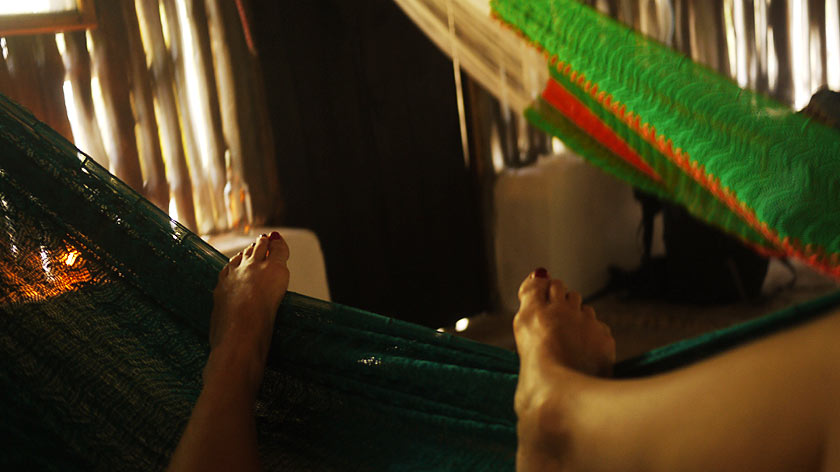 Noisy bird …