The island of Ponza is composed of two main « cities » Ponza (Harbour) with the picturesque village of Santa Maria and Le Forna.
Le Forna is a quiet village located 6.4 kilometers from the port of Ponza, about 25 minutes by bus, 15 minutes by car. If you are not conveyed and you like a night out, I advise you to stay in port and not at Le Forna.
If I found fun to wait 45 minutes a bus that has no schedule, this is not the case for all. And if it comes to pass, you do not know and you can reach ages … (charm of backwaters or deserts …)
As for the taxi is € 20 each way (a scam). The bus € 1.50 ( aas I recall)
In late September, only a restaurant-bar near the church was open in the evening, a place of village life. No tourist or very little: they melt into the local population. Like living in another dimension where the pace is slowing. In this famous restaurant: the « Tartaruga pub » I was watching on the television: watching football, speeches of the Pope and news with other villagers.
Small supermarkets opened in the afternoon hours … they wanted.
At the height of the church, is a crossroads where a descending road leads to Naturali pool and Cala Feola.
That's the atmosphere that can make dream some and repel others.
I was under the spell of this atmosphere of late summer, an almost empty village, where I could walk far on the road without me worrying or reverse (one road crosses the island), find myself in a only street. A true retreat that made me a world of good and cut my daily Parisian …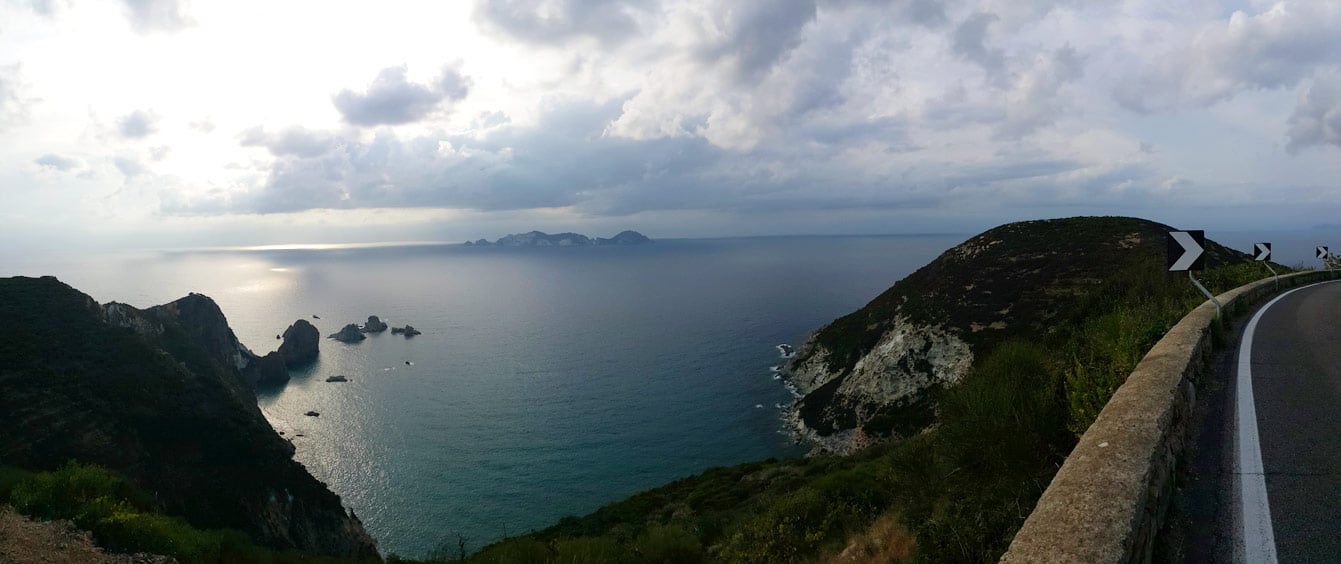 What is the point of going to Forna?
> For the small Cala Feloa (there is very little sand beach)
> The Marina restaurant near the Cala Feola
> The piscine Naturali
> Cala Fonte
> Cala dell'acqua
> Cala Inferno
♦ Informations Le Forna ♦