Paradise …

The pool at our hotel in Ngapali (Myanmar) is under construction, we have been kindly invited to come and spend time at the pool of the Hilton Ngapali Resort & Spa by the manager of the Hilton. Dinner and a hotel in the invitation has followed in the wake ..
What to say…
From the lobby of the Hilton, seen in the distance the sea and in the penultimate level pool umbrellas. We instantly fell in love with this horizon holds great promise as to the beauty of the place. The architect really had a great idea: to see the sea from the lobby creating a sort of « tunnel » bright. Beautiful effect.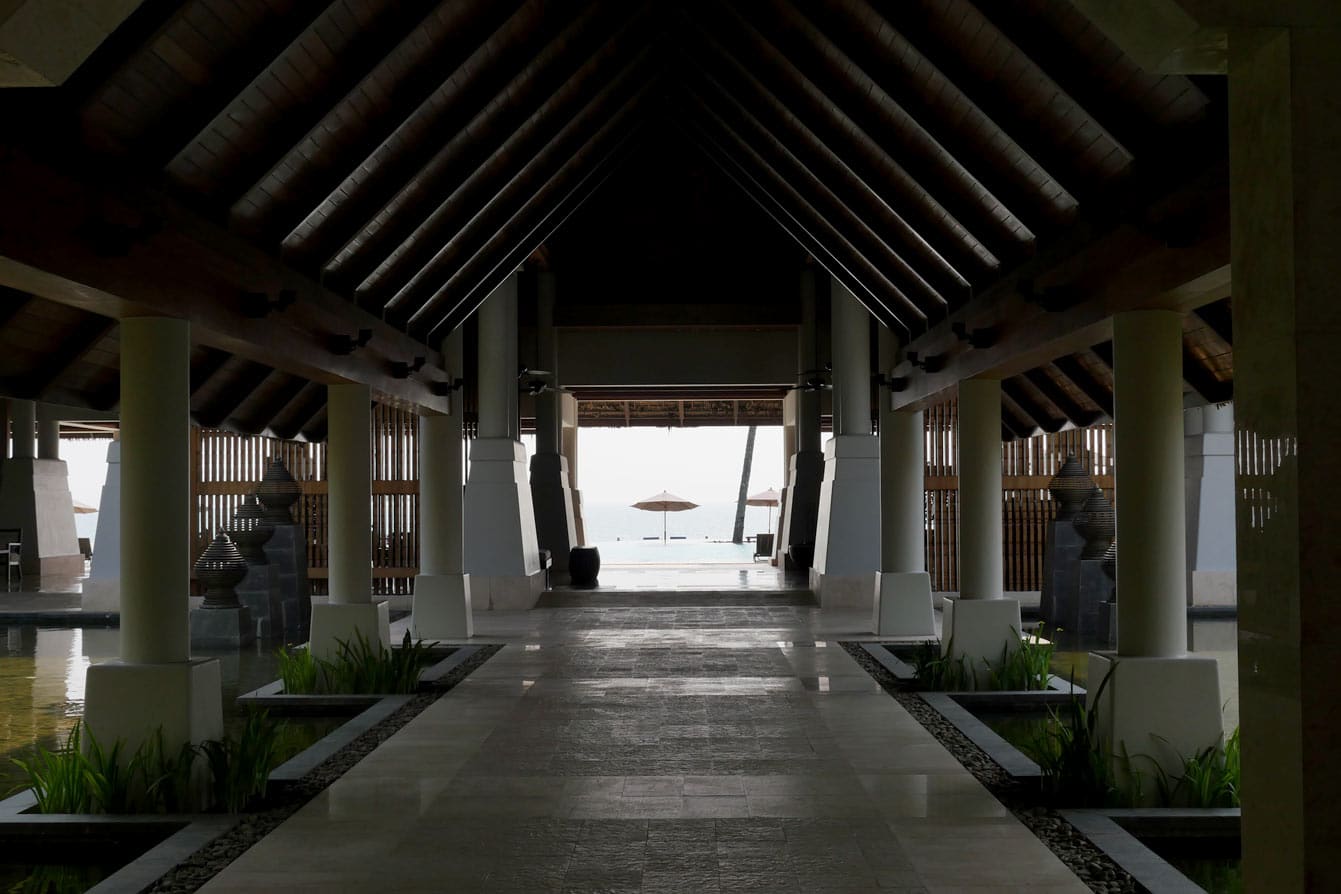 Get through the lobby, the pool exceeds all our expectations: the place is beautiful, the pool is very large (50 meters), the place invites to relaxation, sipping a cocktail and … swimming ! (Yes … it is great, uncrowded and delightful to swim laps …)

The hotel is also equipped with recreational water accessories of all types (masks, buoys, etc.) self-service.
► Large selection of cocktails, and classic creations:
cocktail price: about 10,000 Kyats (8-9 dollars)
Wine Price: 16,000 Kyats (about $ 13 a glass)
At sunset, a beautiful spectacle awaits your peepers: the golden and pink reflection of the sun setting over the Bay of Bengal.
romantic moment assured …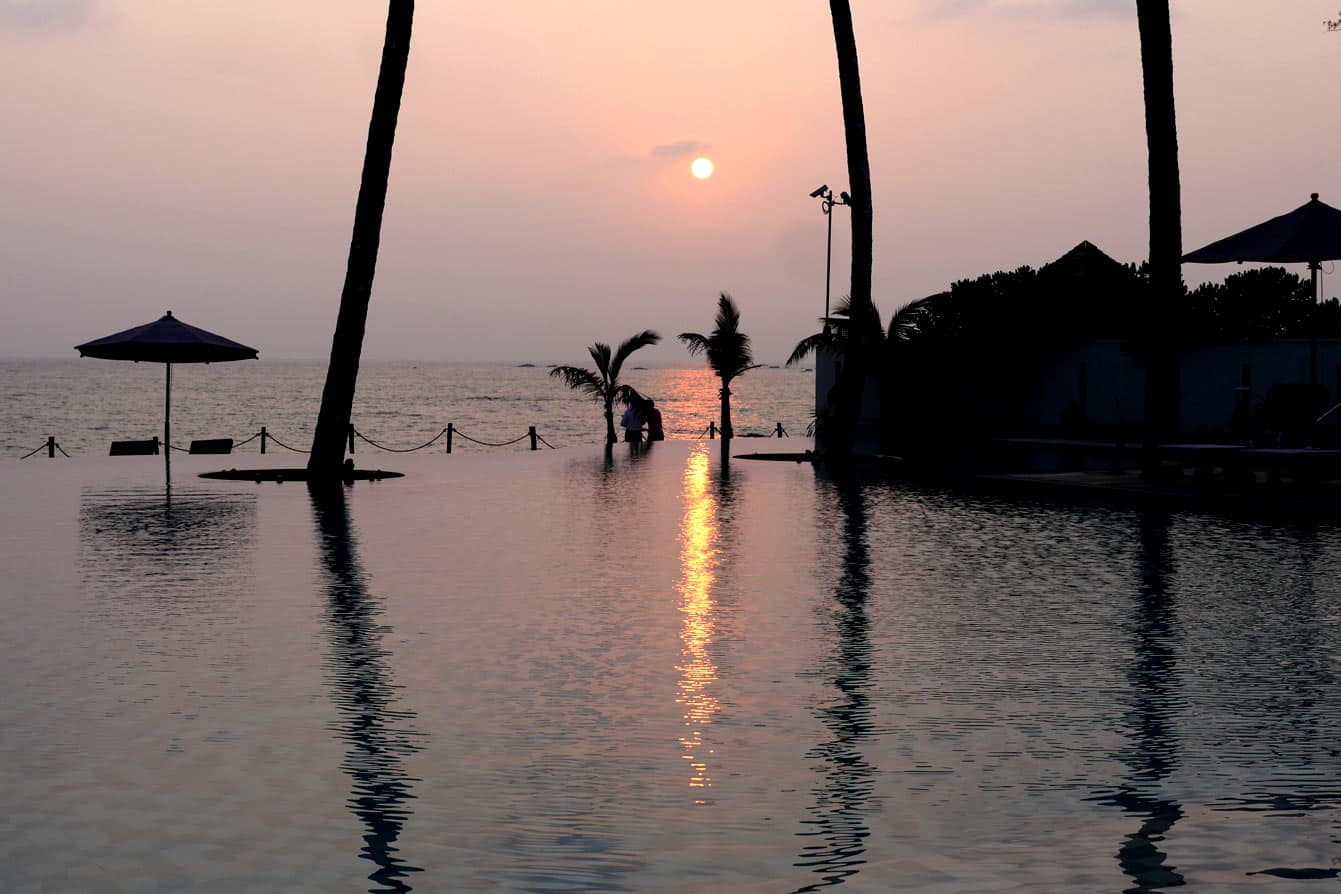 And to top it all, the staff is attentive, smiling, a real 5 star service to match the luxurious Hilton.
Only small downside to the restaurant: the waitress is not a connoisseur in association wines and places.
You need to rely on the haphazard …
♦ Informations ♦
5 minutes from the airport Ngapali
Hilton Ngapali Resort and Spa
2 Airport St, Zee Phyu Gone Village, Rakhine State, Myanmar, 11221 Ngapali, Myanmar
Website : Hilton Ngapali Resort and Spa

♦ Pool photo gallery Hilton Ngapali Resort ♦