A must to

do:

buggy

tour

to

Tatajuba




After two days to walk over the dunes and beaches of Jericoacoara, protected silted city hotel complexes, environmentally conscious, but not popular resort hast thou seen, the lunar landscapes to Mad Max, it was time of an expedition buggy in Jericoacoara National Park. Rainwater lagoons and giant dunes in the program …
2 main circuits are proposed by Jeri agencies:
1 / A circuit until Tatajuba
2 / The second leading to the lagoons Azul and Paraiso
Option # 1
Departure at 9 am, after breakfast at CasAlice. We share a buggy with two others: a Brazilian native of Brasilia and Sao Paulo Brazil. At first, being a passenger in the back of a buggy may surprise: between shaking, wind and small effect « roller coaster », you feel the soul of an Indiana Jones. Then usually settles and surprise vanishes …
The route is well marked: our driver stops at each refreshments, dune, water corner. The first impression is crazy: faces to the series dune landscapes, I really thought being faced with scoops of ice giant vanilla outlined against a sparkling blue sky. A stage for giant. Sahara If that's it, I really want to find out …
The steps of the

buggy

circuit in the

Jericoacoara

National Park
It crosses the beach kilometers before crossing a river on a raft wooden boards where men grow with the strength of their arm with long sticks. On the other side of the river, it is possible to closely observe seahorses River « Guriú » collected by a guide on a boat. Afterwards, we cross a mangrove forest (Mangrove Guriú) before reaching the dunes Tatajuba. There are still remnants of the old village of Tatajuba, a small fishing village (Tatajuba Velha) who was buried there thirty years by a huge dune. You can see the ruins of abandoned houses, house roofs rise from the sand, it is quite disturbing. The village has been moved today (Nova Tatajuba). The path continues and we stop for a long time to some sort of refreshment bar where you can meet Dona Delmira that tells visitors stories about the phenomenon of burial and mysteries of the place.
The route continues with a roadtrip on the dunes where you can admire the beauty of the landscape that is constantly changing: in fact the dunes move according to the wind and the season.
Is carried out to stop the « Duna do Funil » which is the highest in the region. It is possible to go sandboarding which is a small wooden board (not included in the price, payable over approximately R $ 10). I was a little timid at the time so I did not want to do. Today, although I would try …
Then the tour ends with lunch on the edge of a lagoon, « Lagoa da Torta ». On the menu: a choice of freshly caught fish and shellfish of the day cooked in barbecue. We paid 70 reais per person. Then we enjoy the place for a swim or you can relax in a hammock back and feet in water …
Back to Jeri at 16h.
Oddly, it was exhausted in the evening when we had spent the day sitting practically, buttocks on a seat. Surely the effect of the sun.
I slept that night with white sand beautiful images full head. My trip to Brazil was starting under the best auspices: Jericoacoara is a dream for travelers.
Advices:  
► 

Do not forget your

 

sunscreen,

 

hat and

 

water bottles

:
 

during the

 

walk,

 

you will

 

constantly

 

face the

 

sun and wind

 

...




►

 

The tour

 

lasts about

 

six hours
♦ Informations ♦
200 reais buggy, 50 reais per person 4
I left with BuggyTur, an agency in Jericoacora. There are a lot.
To go to Jericoacoara, read: « Jericoacoara, Ceará, Brazil – AMERICA«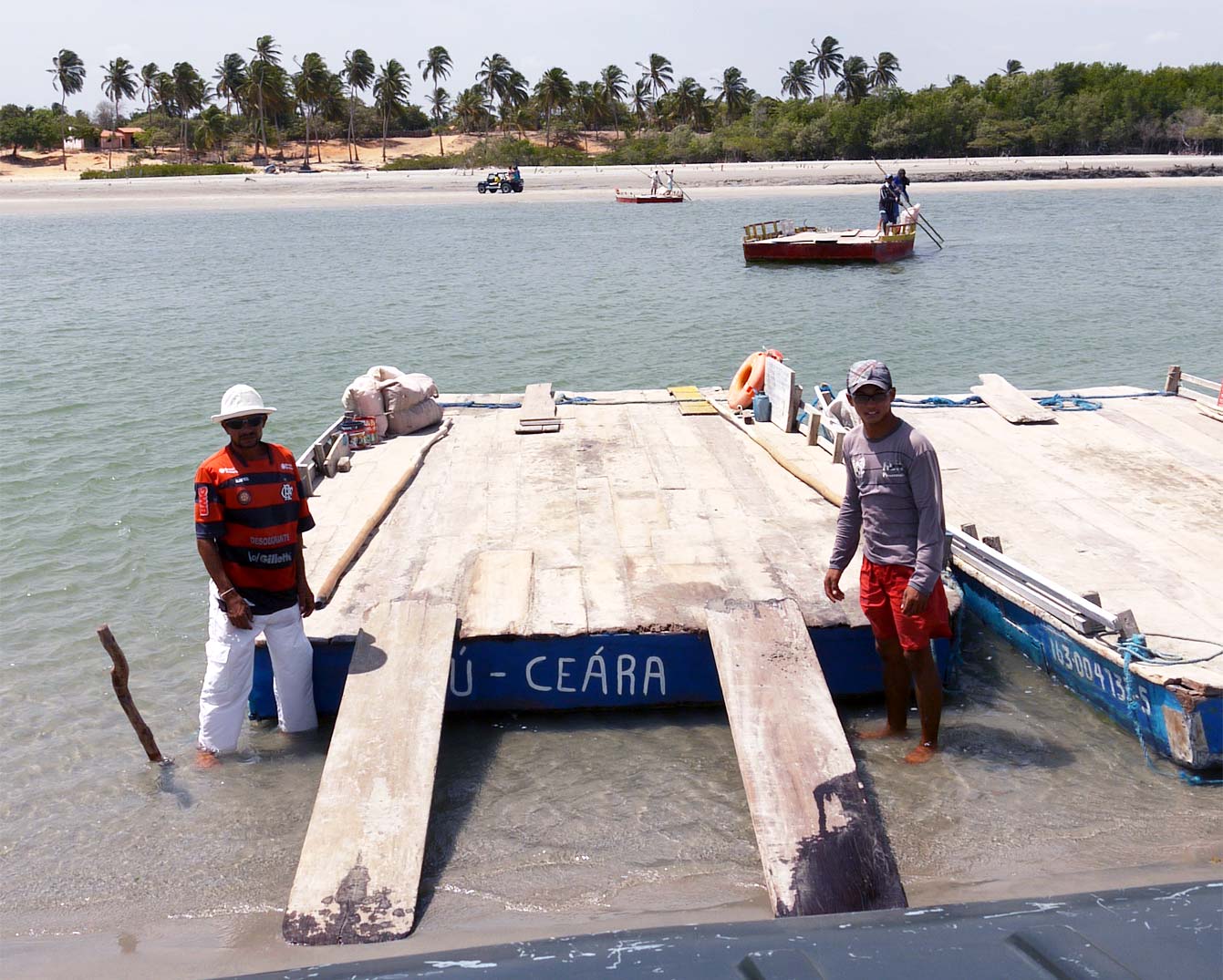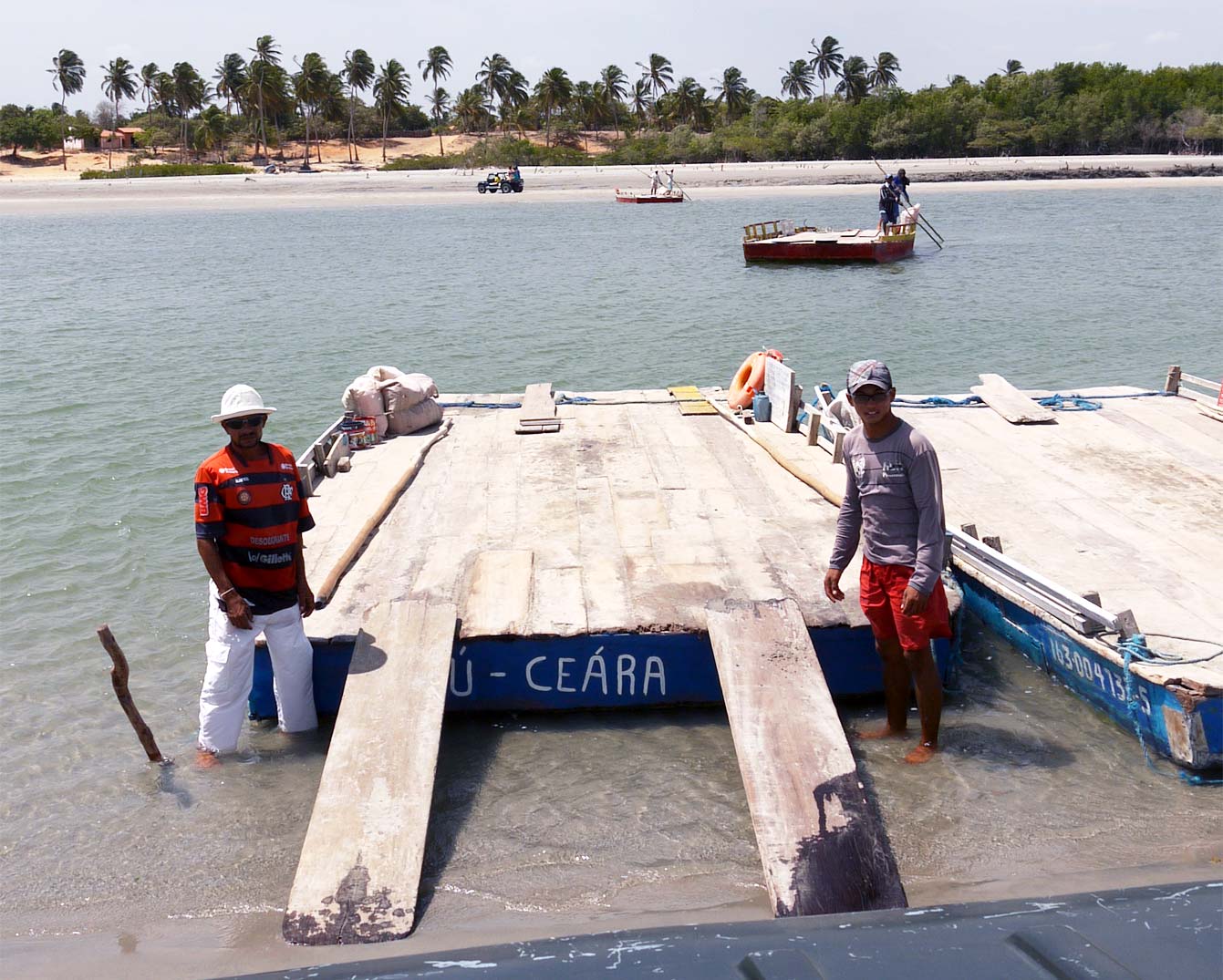 Travessia do guriu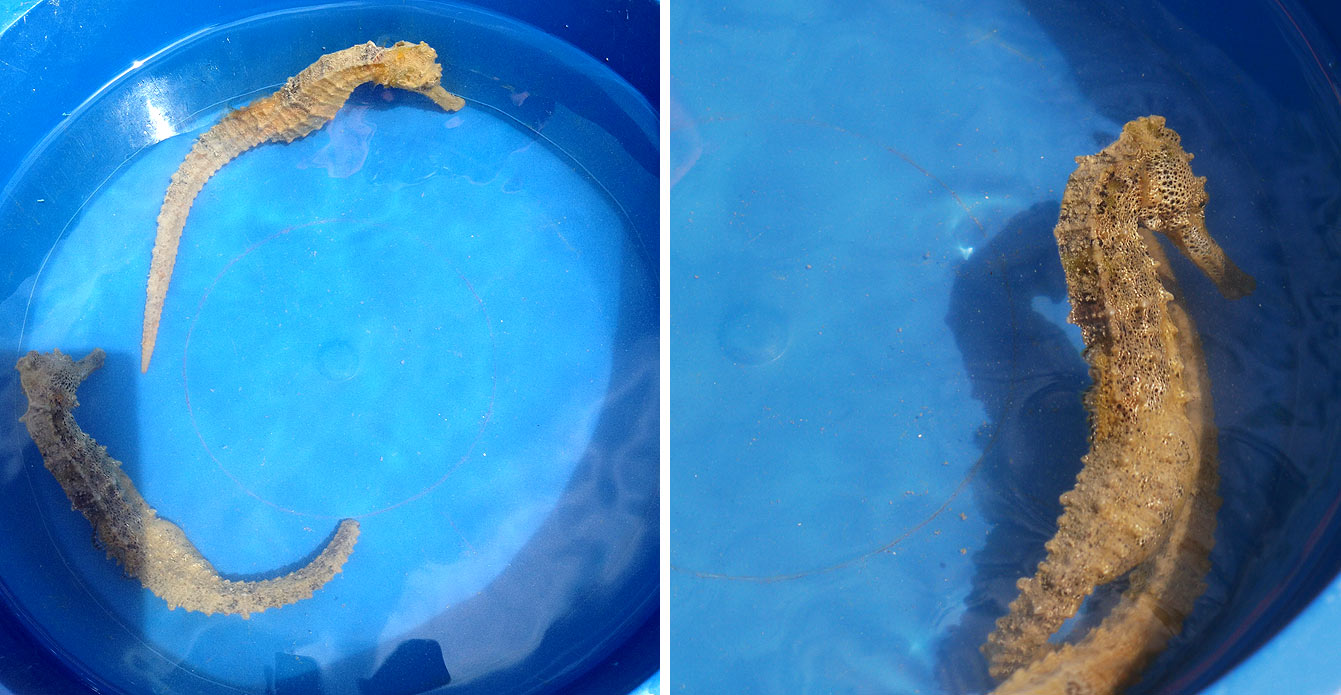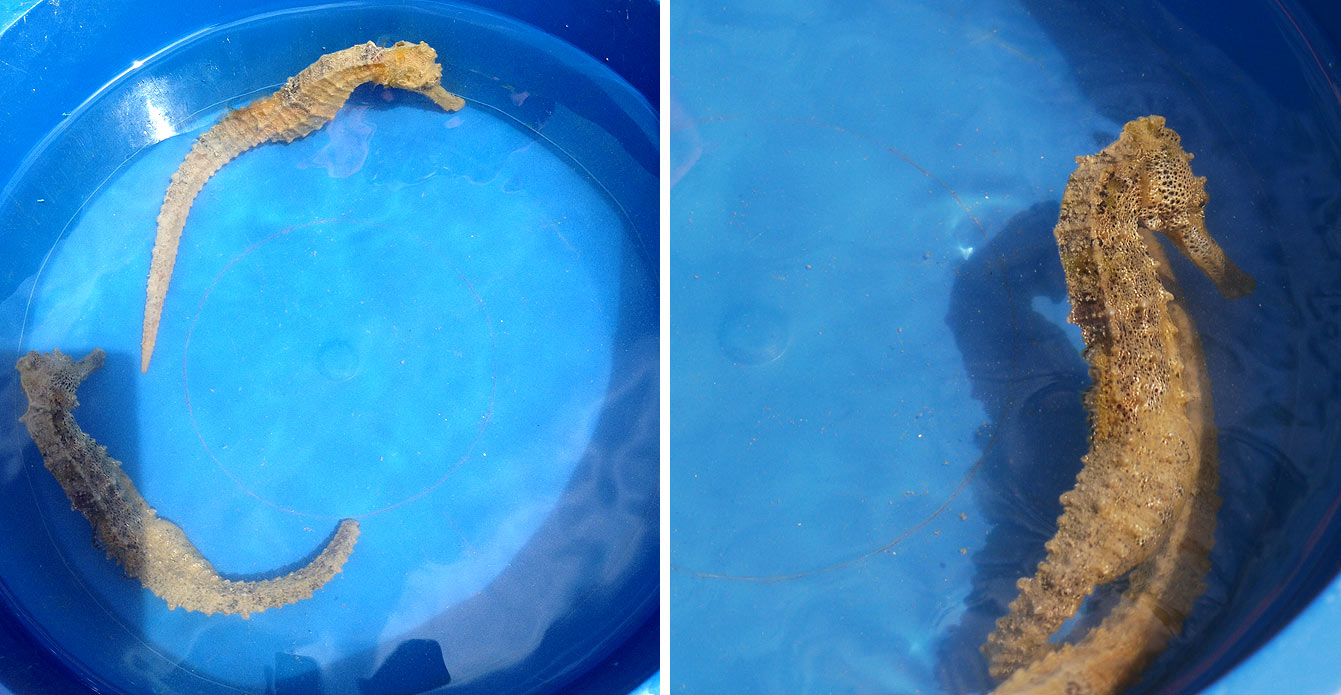 Hippocampes de la rivière « Guriu »
Dona Delmira
« Duna do Funil » qui est la plus haute de la région. Il est possible de faire du sandboard
Lagoa da Torta