Aurée and Indian train. Sacred epic.

♦ Mumbai, Chhatrapati Shivaji Terminus
The Mumbai Railway Station turns out to be a great show * but we are also one for the Indians.
Especially for men who do not hide, turning to our passage, staring at us insistently without bothering us orally. They unsheathe their mobile to capture us pictures, others have the courtesy to ask and some do not hesitate to ask their family.
Tourists are not legions or melted in the high density of the Indian population. In six hours spent in Mumbai, we crossed 6 tourists.
At the station.
Mumbai is far from Bangkok …
(* between the beautiful architecture, striking begging, dense and bustling crowd …)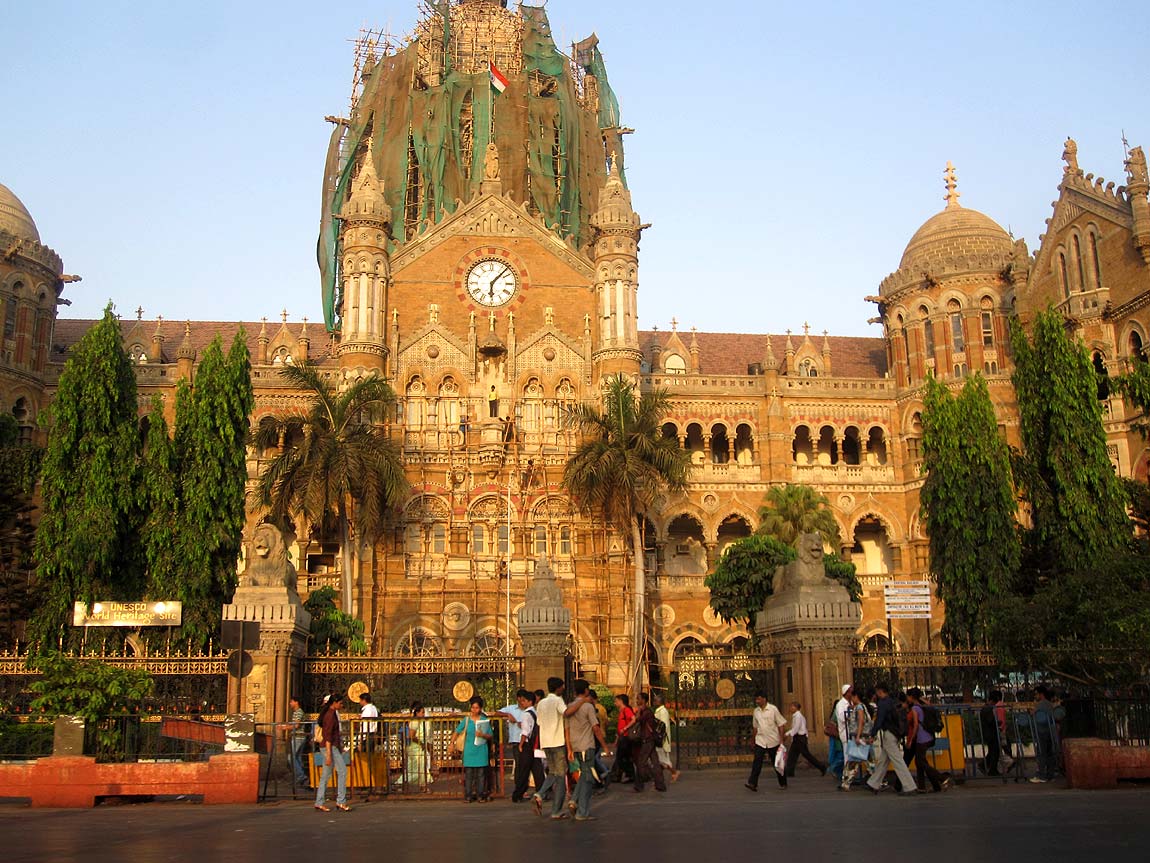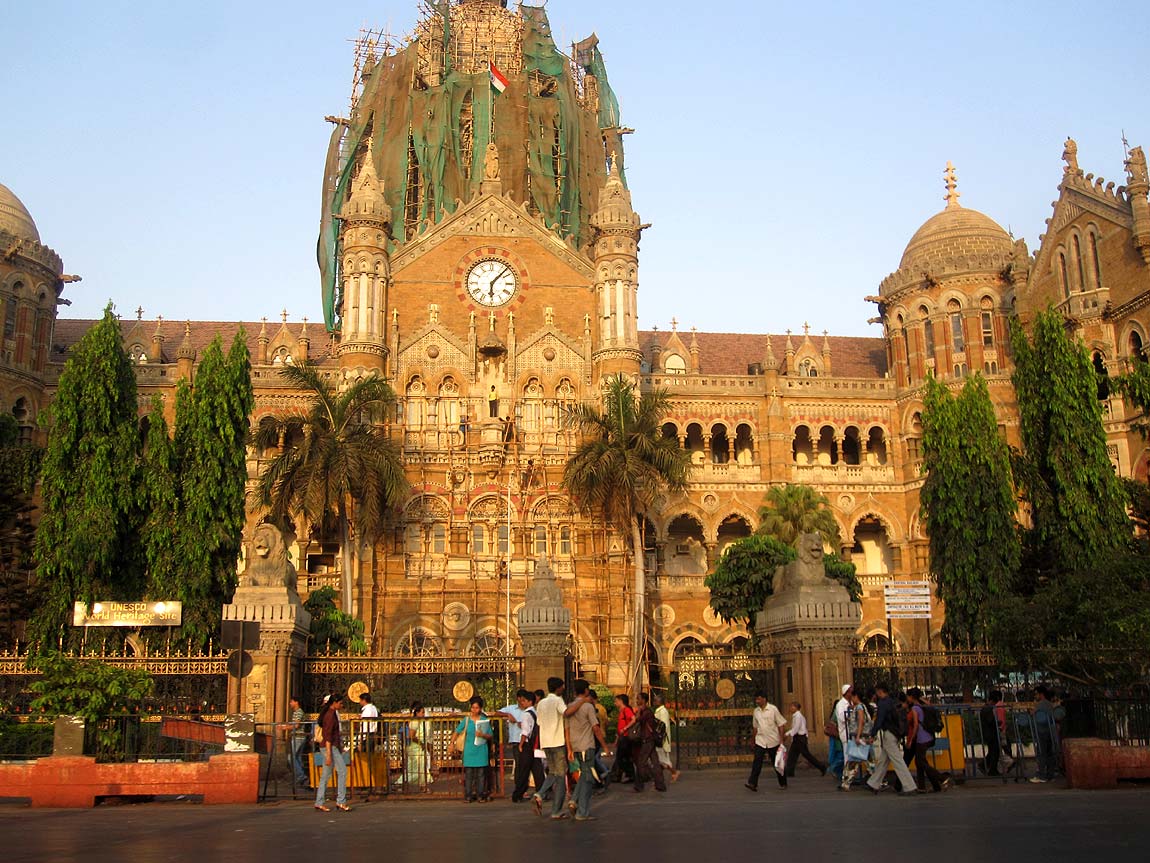 Chhatrapati Shivaji Terminus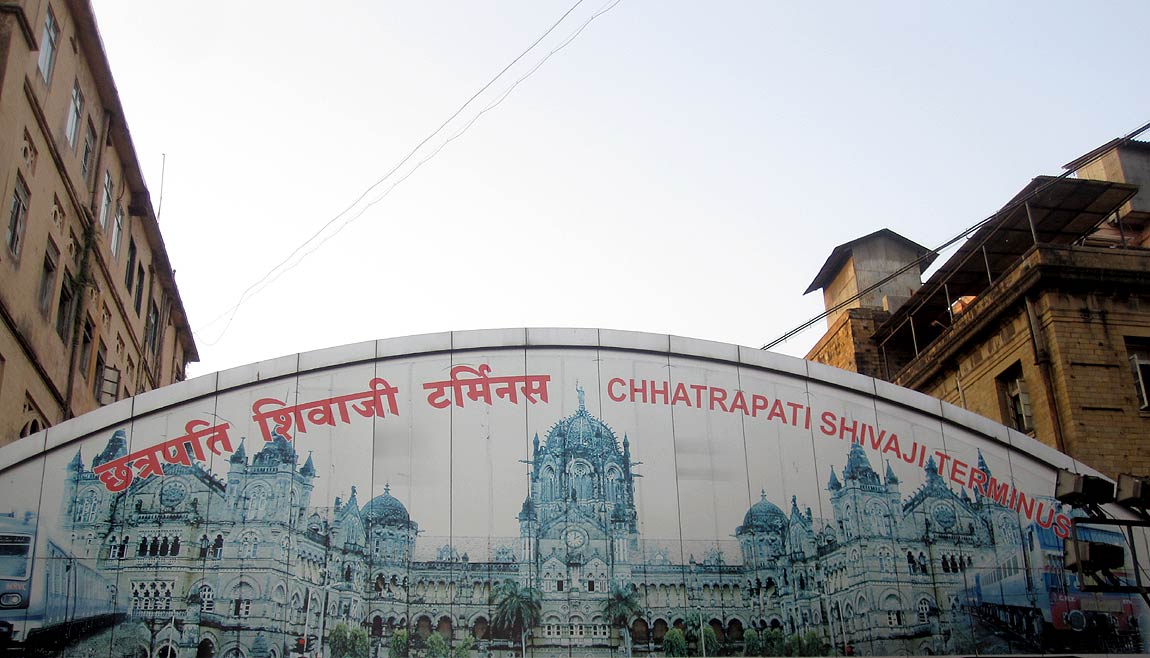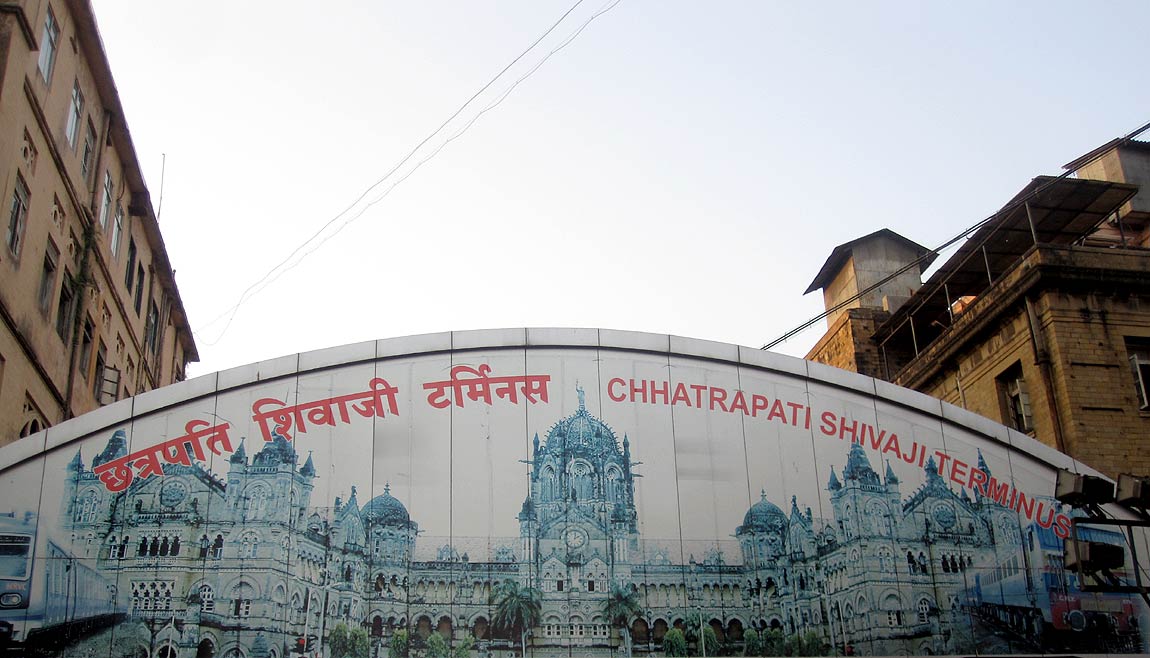 At the station Chhatrapati Shivaji Terminus, a special square for tourists tends to separate us benches we premises.
While in France, the train offers 2 classes, here is the image of the more hierarchical society and complex as ours: 8 classes … (what more?)


Getting to Madgaon (Goa South), the first class is at 1800 rupees (25 euros). Pascal, Sophie and I reserved our tickets in 2nd class air-conditioned at 1100 rupees (15 euros) per person sleeper train. 12h is planned to traverse 586 kilometers …: /
(I like the TGV …)
♦ 1st step: easy … ♦
Two days after booking train tickets, we return to the station to go to Goa.
Finding the right path is a maze …
Arrived safely, one hour waiting on the dock. A trifle.
When the train arrives, the Indians threw themselves on the train still running and jump into cars to have a seat. At first, the scene makes me anxious and I freaked at the idea of my Ninja turtle: I see myself jumping into the fray and badly upset people with my backpack. But we are in the second class reserved cabin with no need to take to an « All black » to ask her buttocks. The list of names of passengers clinging to the entrance of our car confirms that it is ours.
It is 22h. The train starts at 23:00. 1 hour waiting.
A trifle.
In our just closed by a blue curtain cabin, bunks beds are correct and appear clean. Only view thongs comfort me means means …

Left : Ticket train / Right; thongs: to get on the top bunk ? Ask a bottle of water? The mystery remains …

During the journey, the car doors remain open. You can smoke but someone swinging.
Quiet.
The air conditioning was set to « freezing cold ». I refrigerated the day in a country with 45 degrees. I slept so badly that I marmot of the Alps, at 6:30 in the mornin 'I was right as I. Or rather sitting on my bunk. And I was not the only one. Taking a look at the map on the continuation of our journey, we decided to change course along the way: start with North Goa, rather than the center and stop at the Pernem Railway Station. Total improvisation.
♦ Step 2: Hampi, it gets complicated … ♦
Before continuing our trip in South Goa, we decided to make a detour to Hampi (Karnataka), to discover the temples of an ancient kingdom seen as an architectural gem.
Arrived at the Madgaon railway station, we are informed that the next train to Hospet, near Hampi town is in 3h at 15:40.
10:40 The journey lasts for 338 km. (TVG … hello, I like you)
And we wait. 3 long hours to be put down. The waiting is recurrent in India. It must not be forgotten « Patience » in his luggage during a trip to India. If you miss it, must refuel before leaving …
1 / Find our train is again a galley.
Nothing is mentioned on the ticket. We ask 5 people, 10 different answers. The controllers do not seem to understand us. Tired, we choose one which seems to correspond to the numbers on the ticket. Twenty minutes later, you get out of the cab by an unhappy passenger. Knowing more we have a match in Hubli station. It is not known what is the arrival time or where the station is located. The total blur.
Asked again to another controller where the train should stop and if this is the right car. When he sees our ticket, he grumbles and we waved hand to clear the bottom.
The Indians are angry at the sight of our ticket. Unable to get information. It becomes confusing to the point of feeling deprived, alone, in the middle of nowhere. We … idle
It arises in another car at random. Another family stares at us and we mate smiling. I have the feeling that they are laughing at us. Pascal has the unpleasant feeling that the Indians have no concept of friendliness and even less service …
2 / In our car, we do not give up and continue to learn. Some say that he had to stop early for the transfer.
Others say it's the next station …
Other than it was before …
Others we missed our train …
Further we get to Hubli in 3h (to 22h) …
All this in broken English.
The pressure mounts.
The runaway well.
When India says « Yes » and shook his head from left to right, right stress, we understand « no. » And if he swings his head up and down, we also understand the opposite, conflicting information accumulated tension progresses. We do not know whom to trust.
My neighbor who had put his foot on my chair, attitude that had annoyed me as not said to me that we have to change now. The train stopped again. doubt and shows off the train with Sophie. On the station platform no different, we try to group similar information about whether to change trains before the transfer. Indian short we Indians like being in Peking Express with the stopwatch head. The many and varied responses are linked again. The 10th person seems to know what she says, confident, our intuition tells us:
– We need to change car because the train will come off, so the break is long. Almost 1hr stop.
« You do not change train is the train that will come off ???? !!!!!! ».
Shit, I did not expect this …
High voltages, we take our bags and ran to the back of the train. We go up by chance in a car, in a « berth » cabin. After an hour, we again get thrown by Indian not very friendly asking us to move quickly is their place. And when they see our tickets, they take the fly. Normal.
Faced with the aggression that generates the sight of our tickets are beginning to enter …

3 / We are in the lowest class.
When Pascal, informs us that he paid tickets 93 rupees instead instead of 1000 rupees to go … you start to dip. The wife of the desk we could have avoided this bad joke, she spun us tickets which did not suit us.
Without reserved seat, without aircon. Controller nervousness is probably explained by the fact that it did not support that European buying cheap tickets and also we try to chip away.
Another face of India is emerging: the wealthier people are irritated against us and treat us as less than nothing thinking that has no money.
Wagon is changed and we run on the platform under the stress of the next start. And then the train actually divides. In this compartment, people piled into bunks beds and floor. The only place we found: at the entrance of the toilet. We will stay there 2 hours and 1h sitting upright to keep the bags.
We are among the poor people but with much more welcoming than before …
4 / In the swing
Two little girls make me hand signals. I approach and they offer me to share their meal.
The mother offers us to sit in their place and give us food. They refuse precaution because all the family eat on the floor in the same dish with the hands. We simply bought our peanuts on the platform.
The elder of two daughters returned to the charge and shrapnel me questions. She speaks English and lives in Bangalore.
The first question is surprising:
« – What caste are you? »
This shows that despite the efforts and the formal abolition of castes, in the minds of the people, and they persist for a two, we must do much deprived. Then comes the traditional « Where I come ? Where will we ? How First time in India ? What's your name ? where are my parents ?, etc. » and invites me to come to her home in Bangalore.
Pascal wary not to leave bags and prefer to stay close to them.
Hunger tip: Oreos 4 in the morning, 2 packets of crisps aprem 'and 4 mentos near the toilet. Vive junk food for survival …
While the Indians eat their victuals, we dépérissons beside them. They are aware and a man invites us to share his flat.
But again, as a precaution we decline with thanks.
5 / Hubli
Arrived in Hubli, it's still a hassle. No controller or employee of the station to inquire. It requests assistance to passengers but as soon as they see our tickets, the ride continues: they are not interested in us. Pascal turns into Captain Haddock. Furax, Indians are taking full rank above the counter clerk who sold us this cursed ticket.
It remains for us to find the « car of the Damned » where no controller will point to. Obviously, there is no place. One remains standing in the hall. But we made a family room for all 3. Not reassured, Pascal'll stand to monitor business.
Travelers stare at us wondering what tourists do not care in this compartment …
Another family grows and offers me to sit next to them, I end to accept exhausted. Sophie and Pascal are slumped on backpacks. Each family member asked me a question: « Where I come from Where I go, etc.? » They inform me that the train arrive in Hospet at 1am. Pascal and Sophie collect other information.
Routine.
All is well.
6 / ► Hospet Hubli trip
What impressed me most during this last trip, except those that extend down the aisle, those who climb into the luggage rack to sleep, the controller continues to hit children stick n ' surely not paid, it was the arrival of young teen old pregnant fifteen years, moms with babies or old women. For no man gets up to make room for them. They remain standing for hours. Few employees spend propose the « coffee » and « chai » as every 5 minutes to go for Pernem …
Arrival in Hospet Railway Station at 2:30 am, comes a frightening array limit: fifty people sleep on the floor. The image reminded me of a mass grave. I little I can not wait to get …
The rickshaw jump on us. We arrive dirty, exhausted and hungry to 3 h 30 in the morning '. The guest house offered by our driver is full. It is on the street, literally and figuratively. You end up knocking on several doors at night until someone opens up and accepts at 4:30 am renting a room.

♦ For trip summary Madgaon ►Hampi ♦

12:30: Arrival in Madgaon Railway Station
16h: departure
16h-20h: first ride in the wrong car
20h-23h: the train divides to go to Hubli around 20h. Wagon change.
23h-2:30: Arrive Hubli to 23h. Change train to Hospet. Arrive at 2:30 Hospet
3:00: Arrive in Hampi.
I really felt this trip by train.
In the end, I have no regrets. It was a very enriching experience which enabled us to approach the time of a quasi-chaotic journey of premises, we soak up a little of their culture and discover facets of India that we would never seen along a marked course
♦ The journey in pictures ♦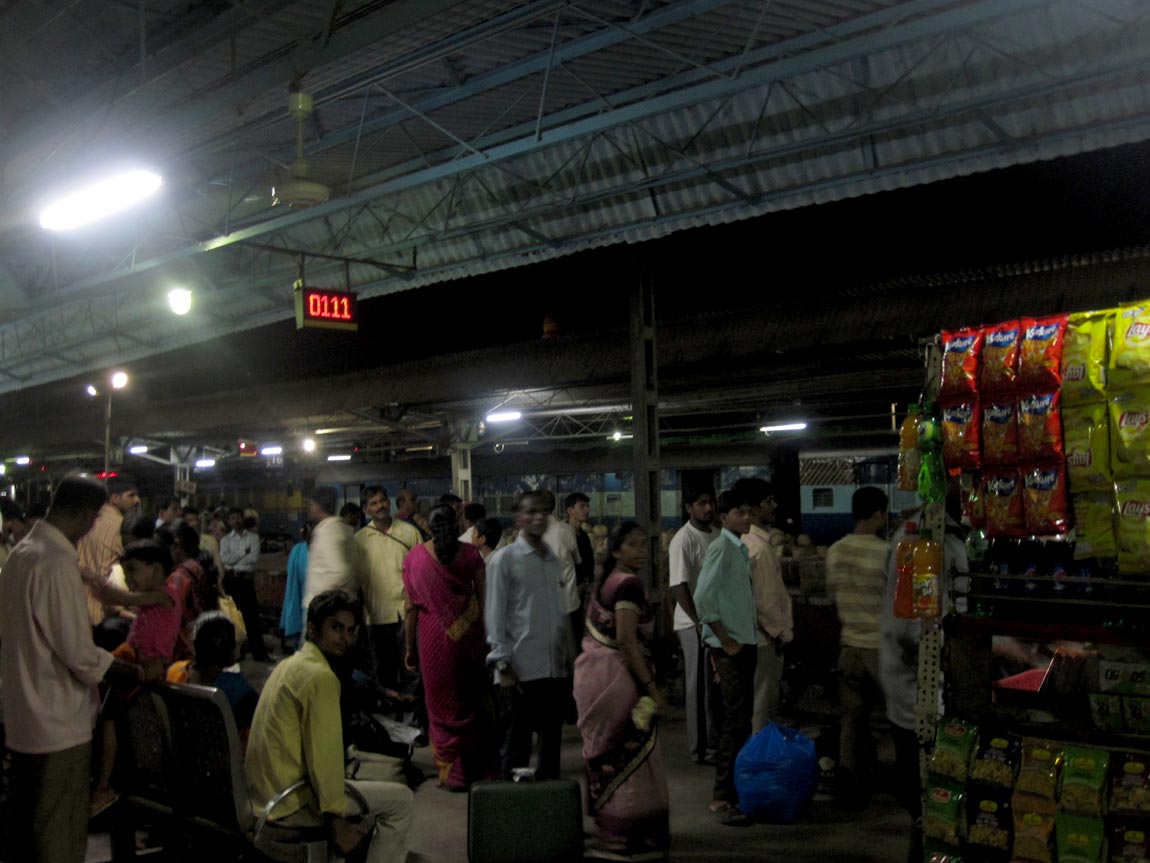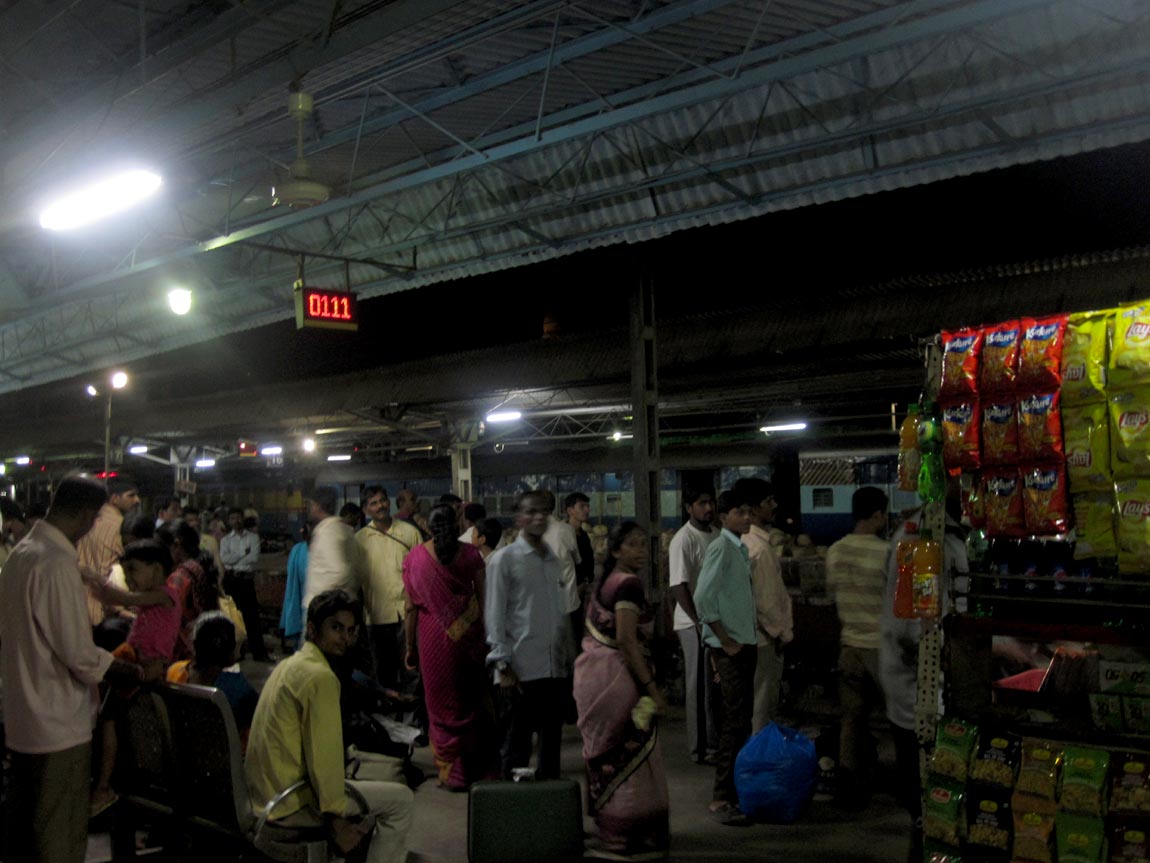 Chhatrapati Shivaji Terminus, Mumbaï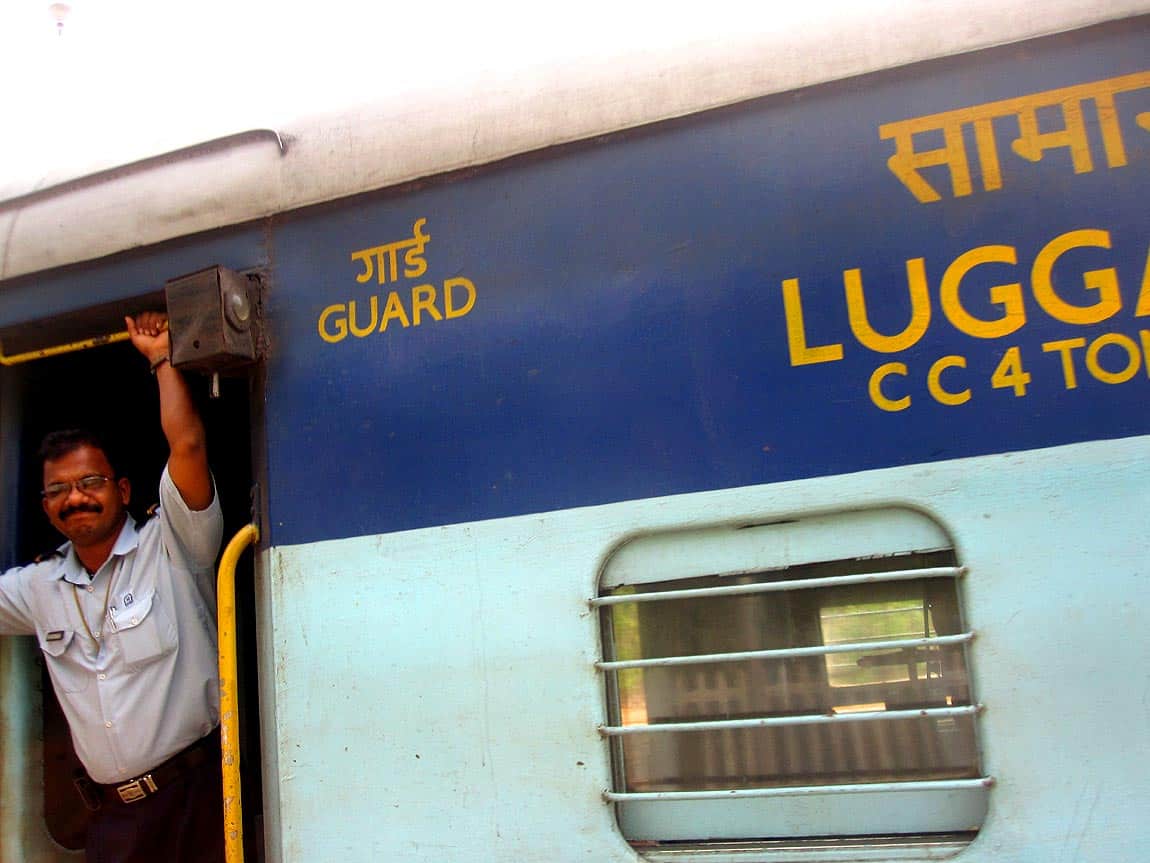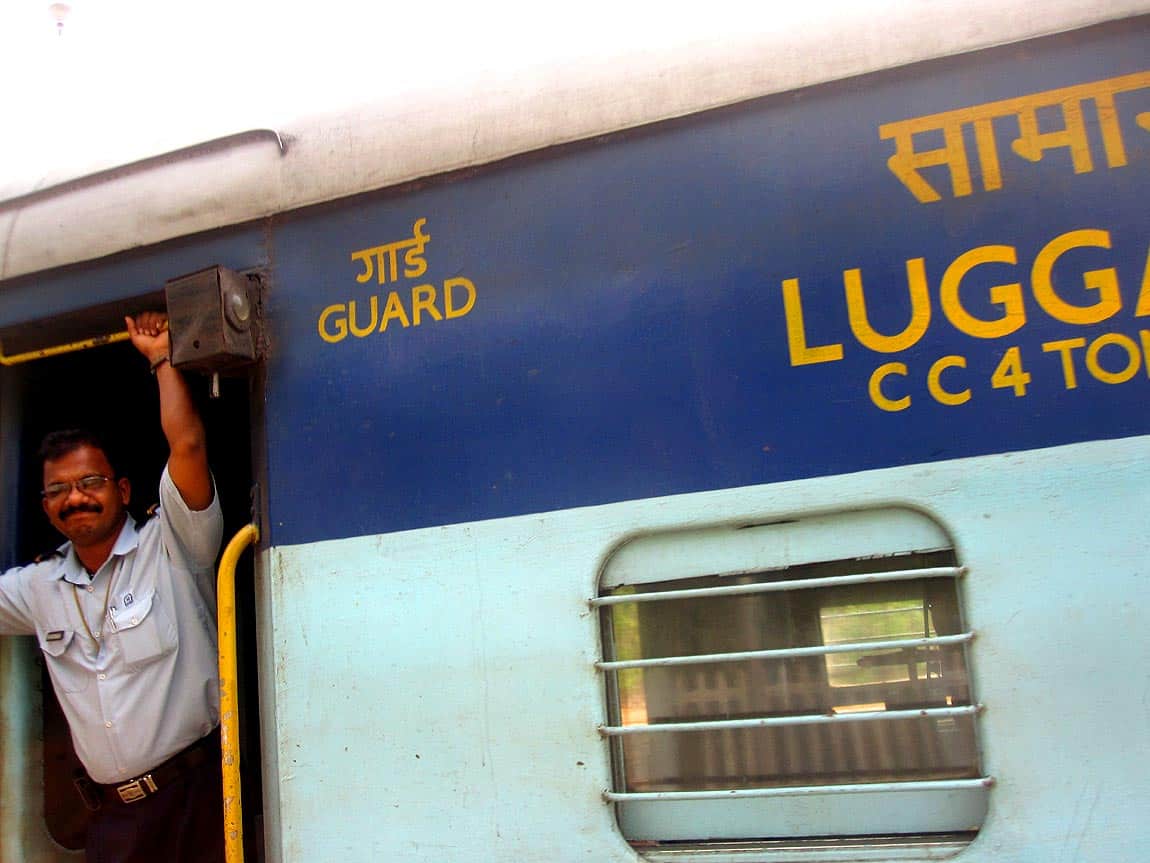 Train for Pernem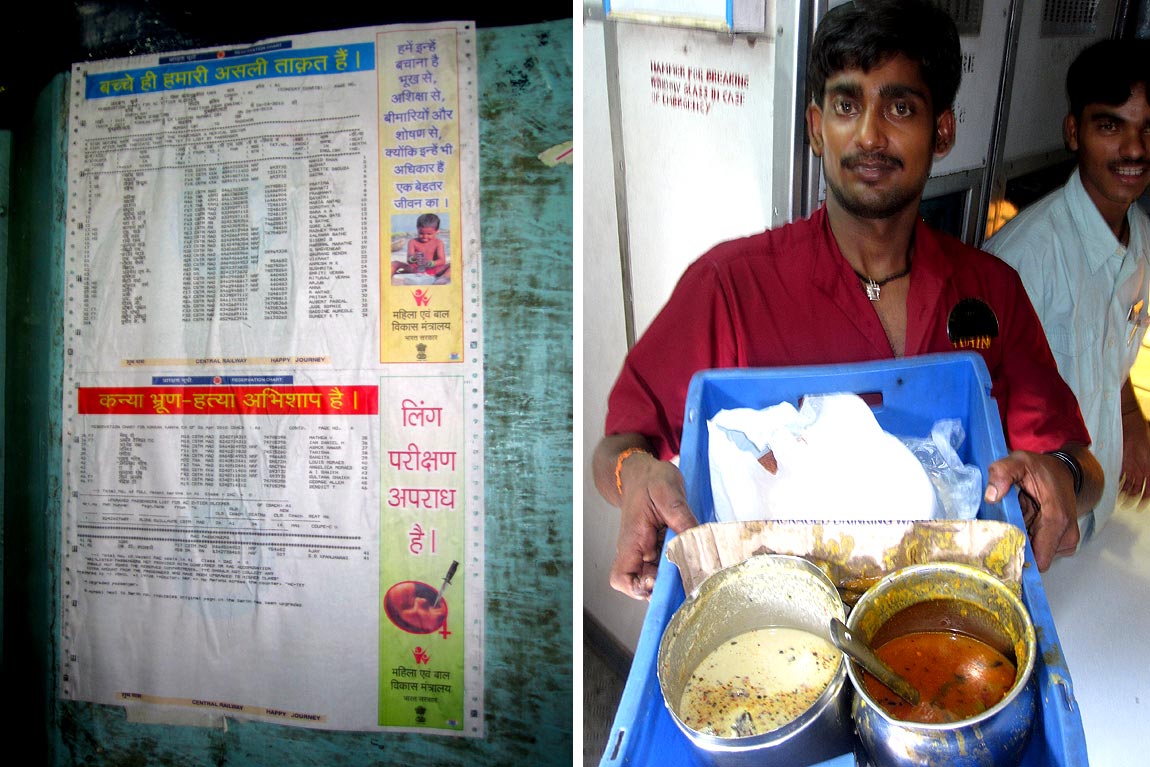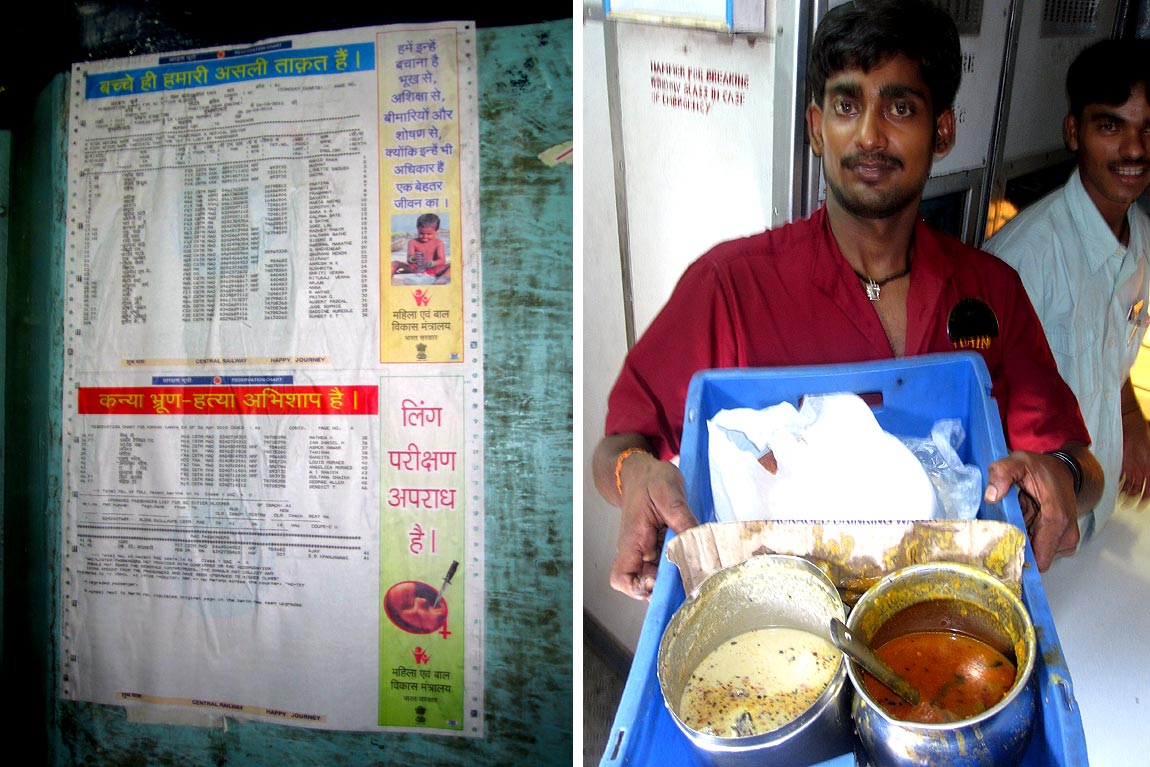 To the left is displayed the list of passengers on the train and place / A Right, snacks served on the train.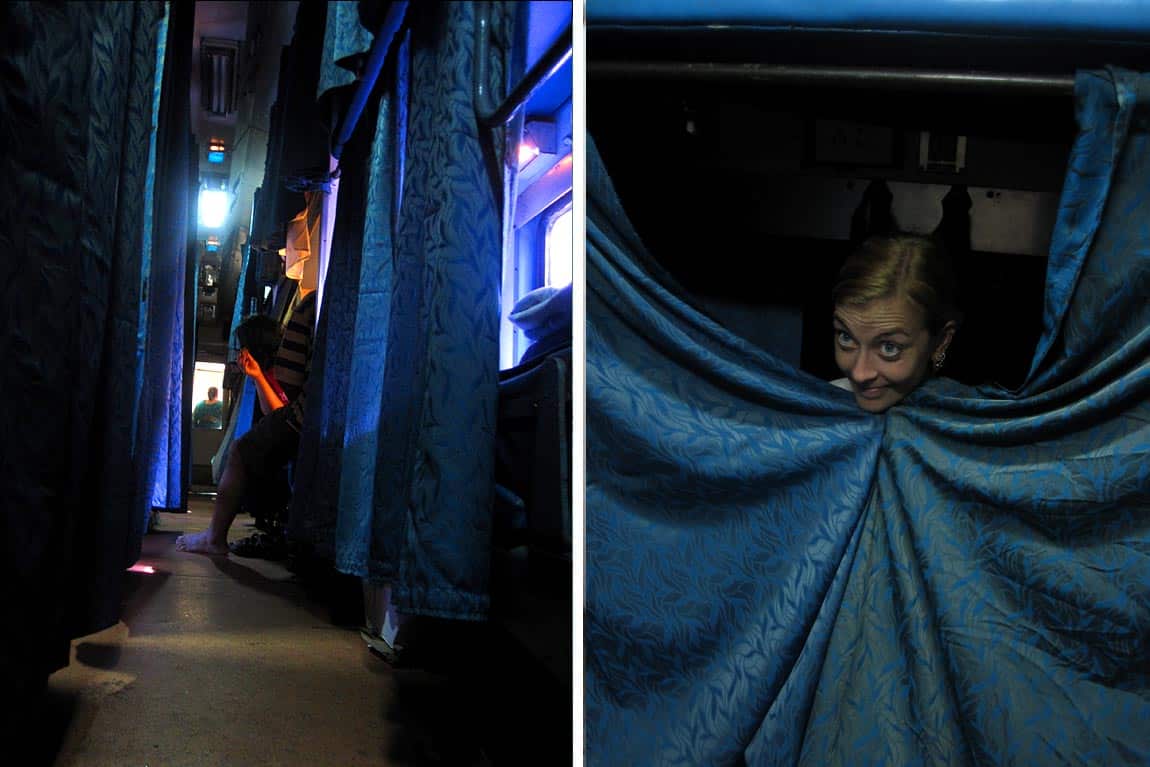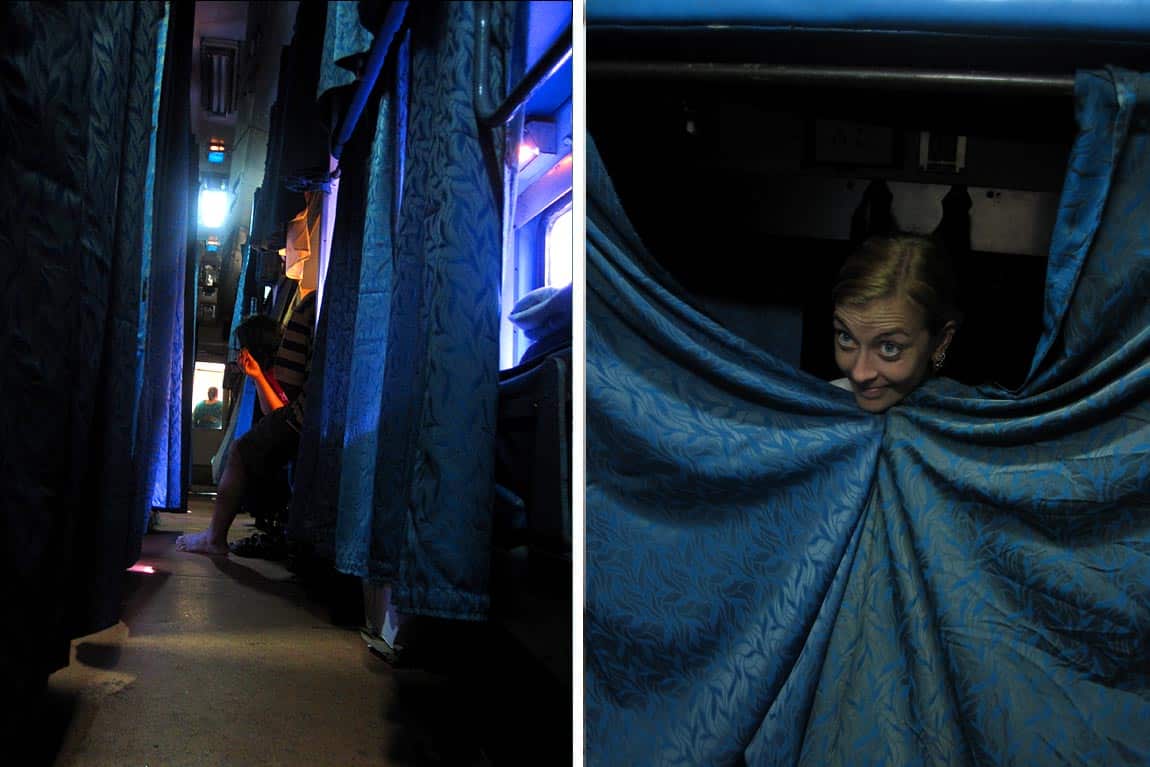 The air-conditioned cabins seconds classes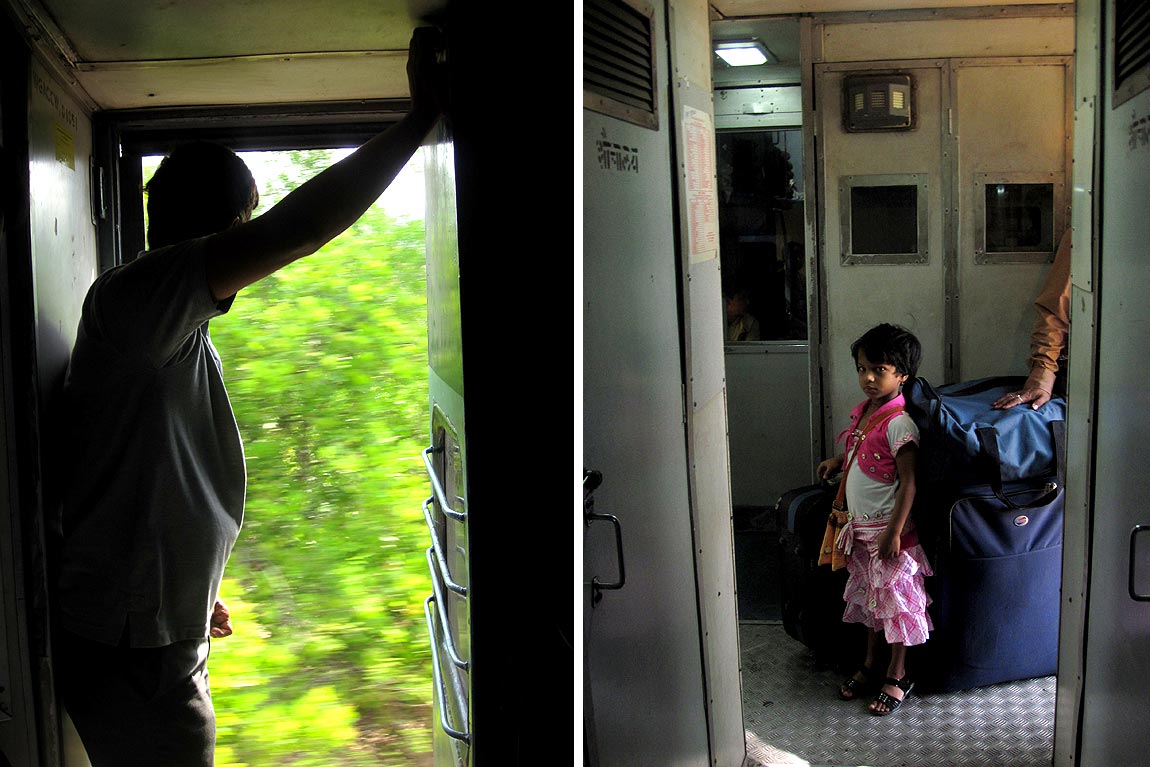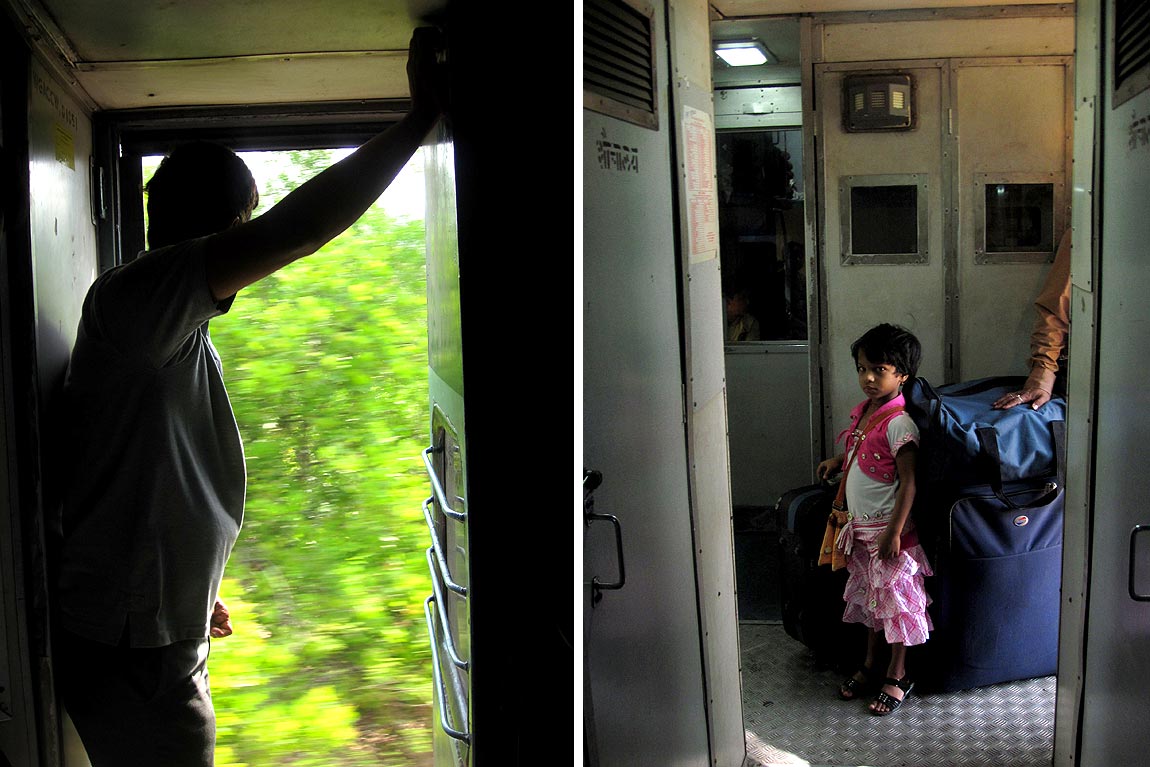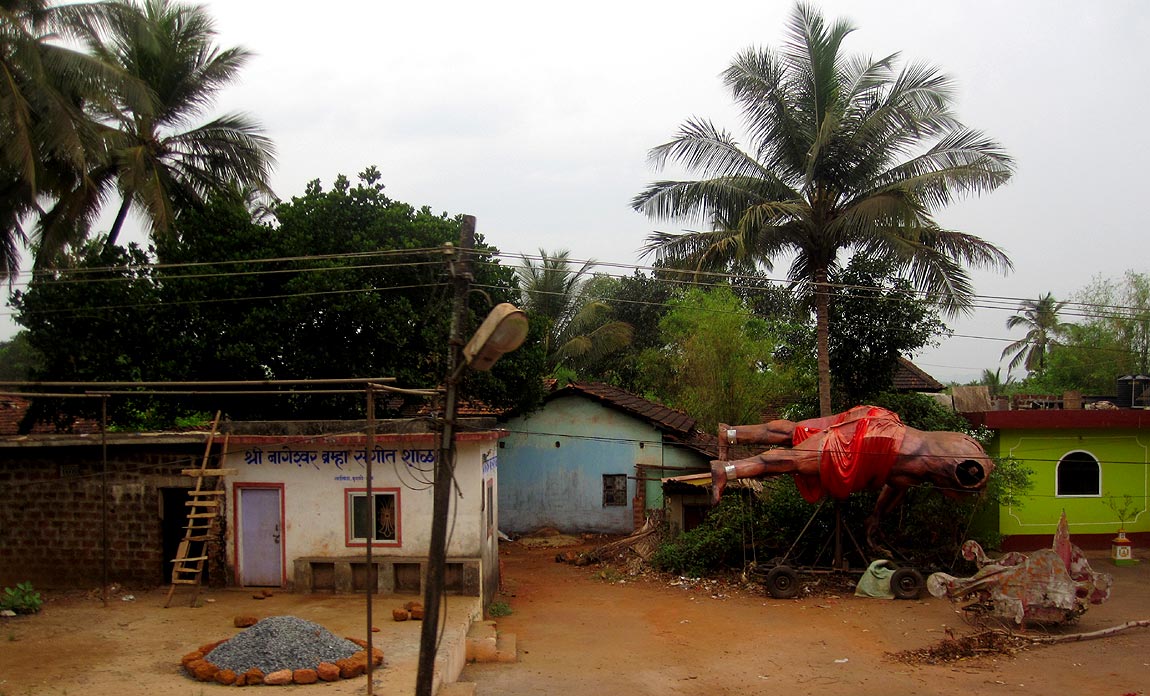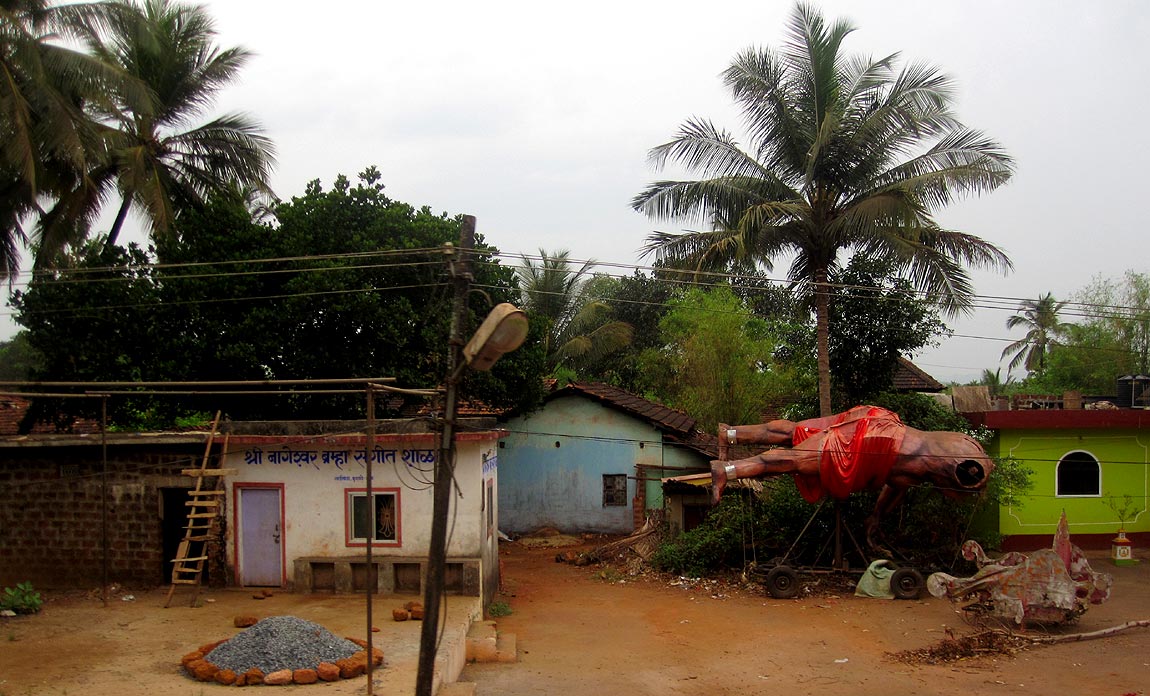 Landscape…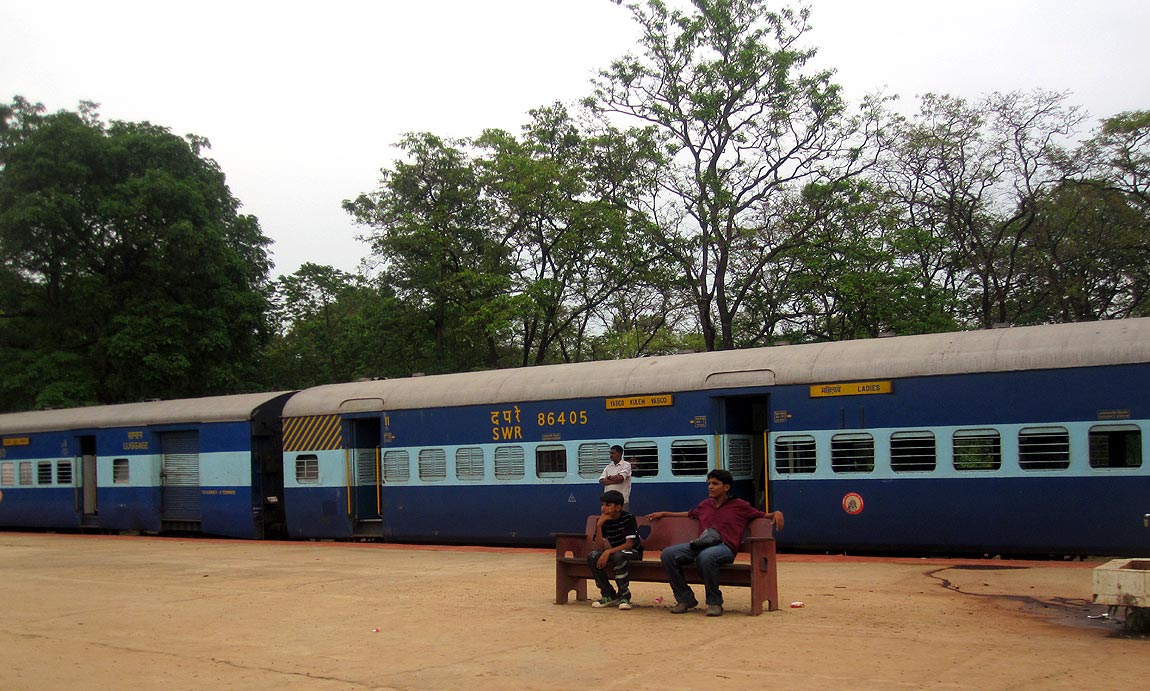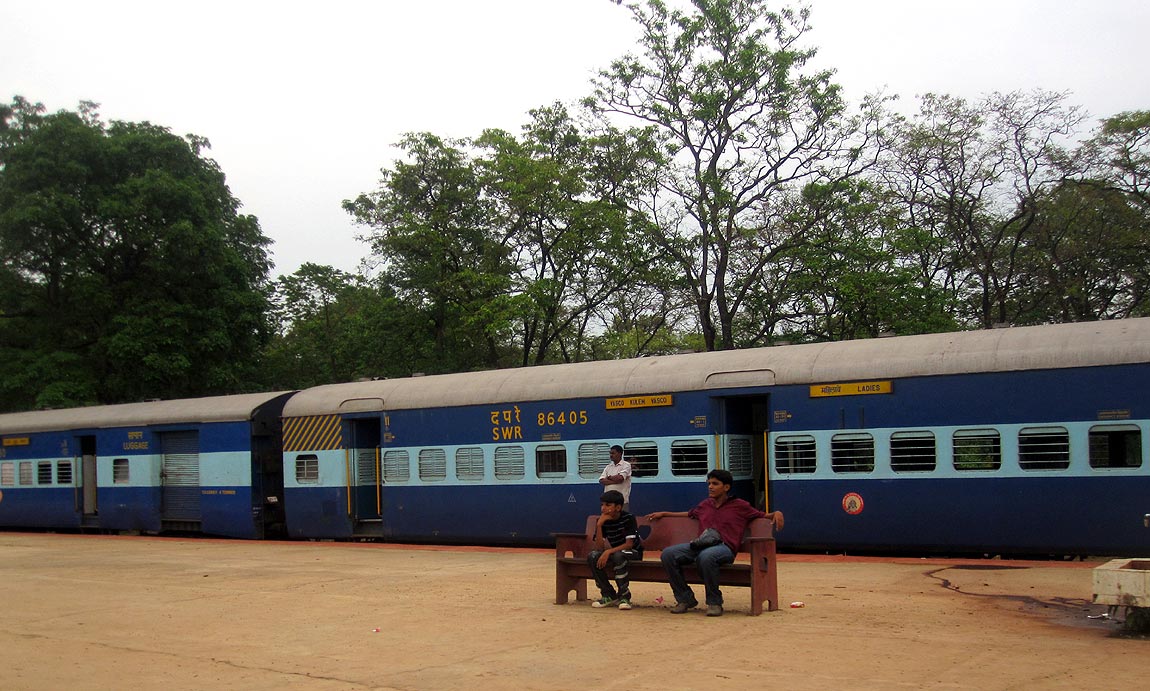 Wainting…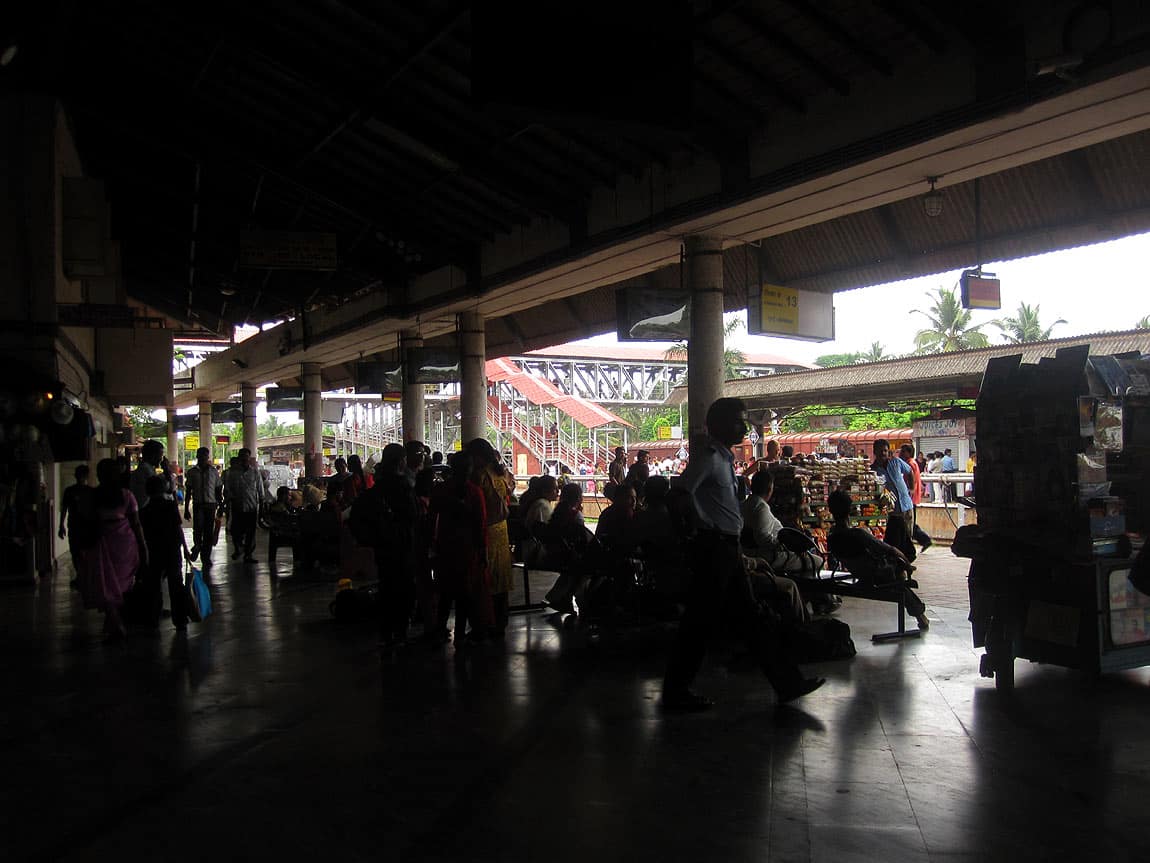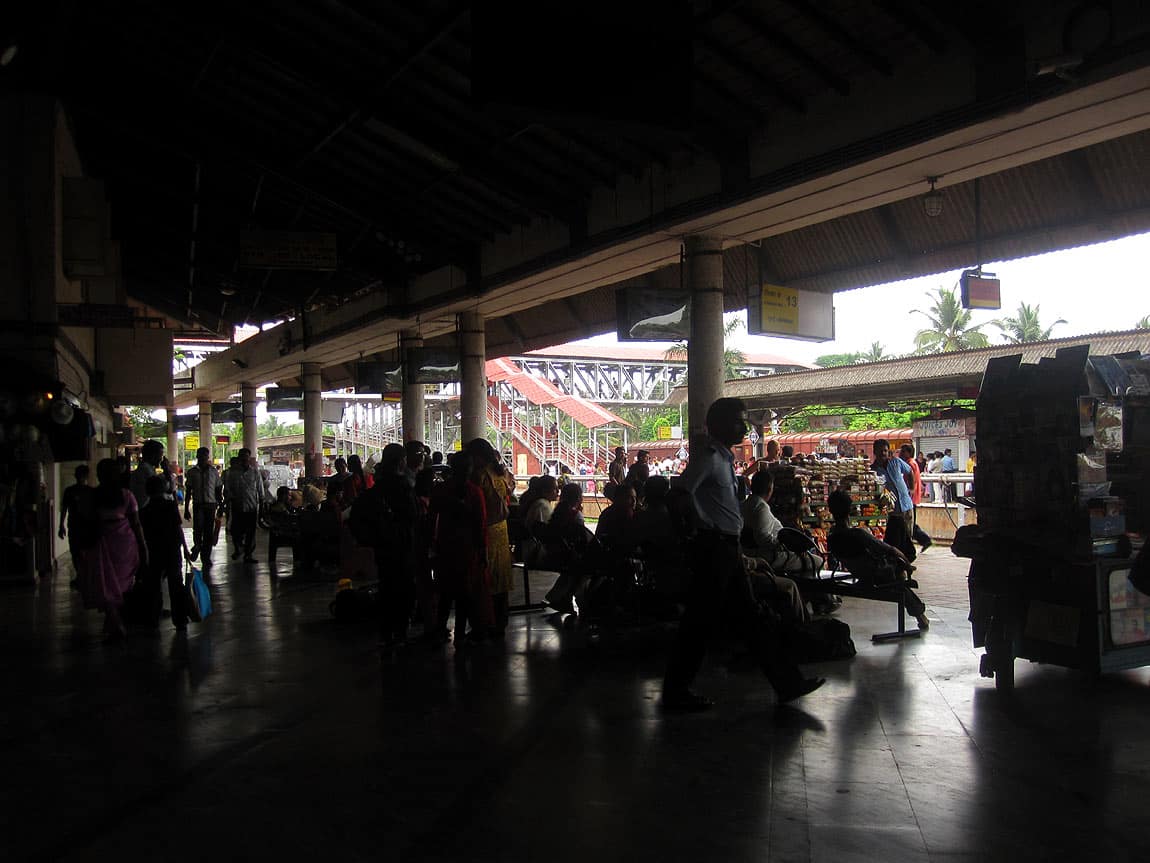 Waiting… (bis)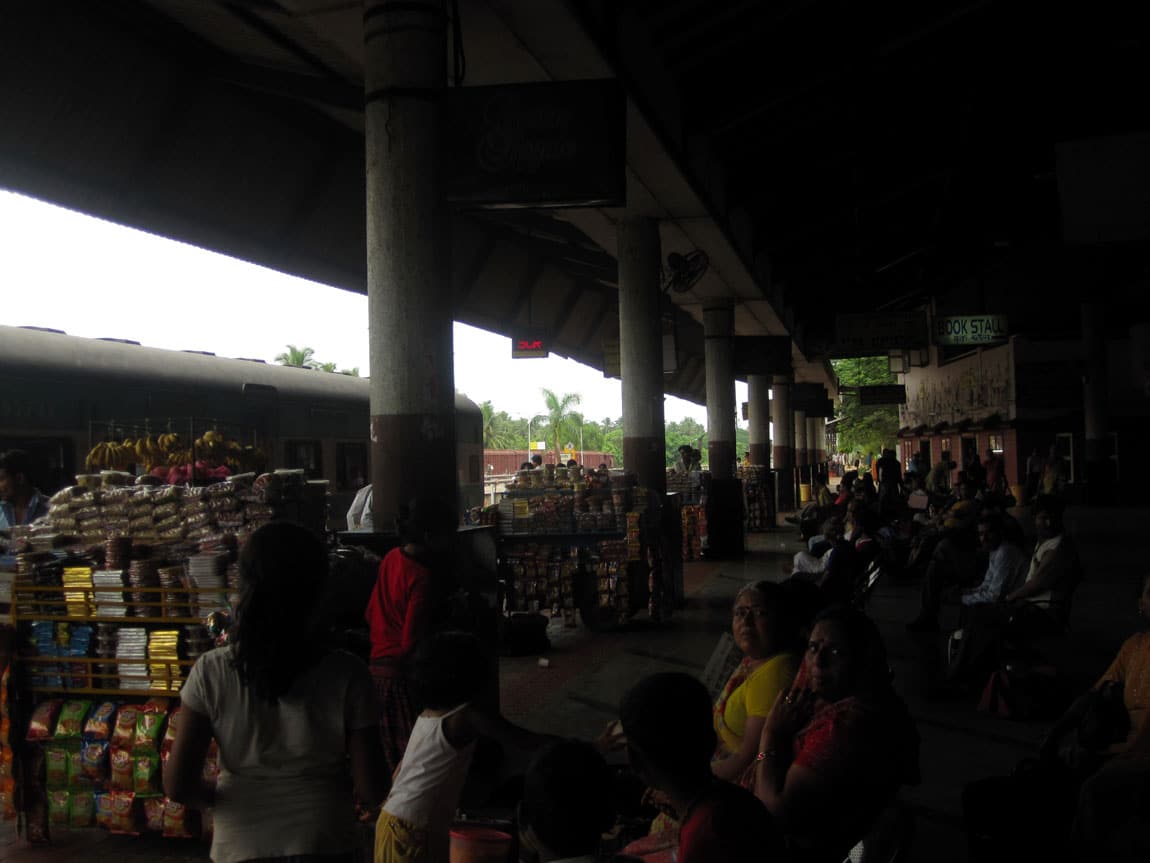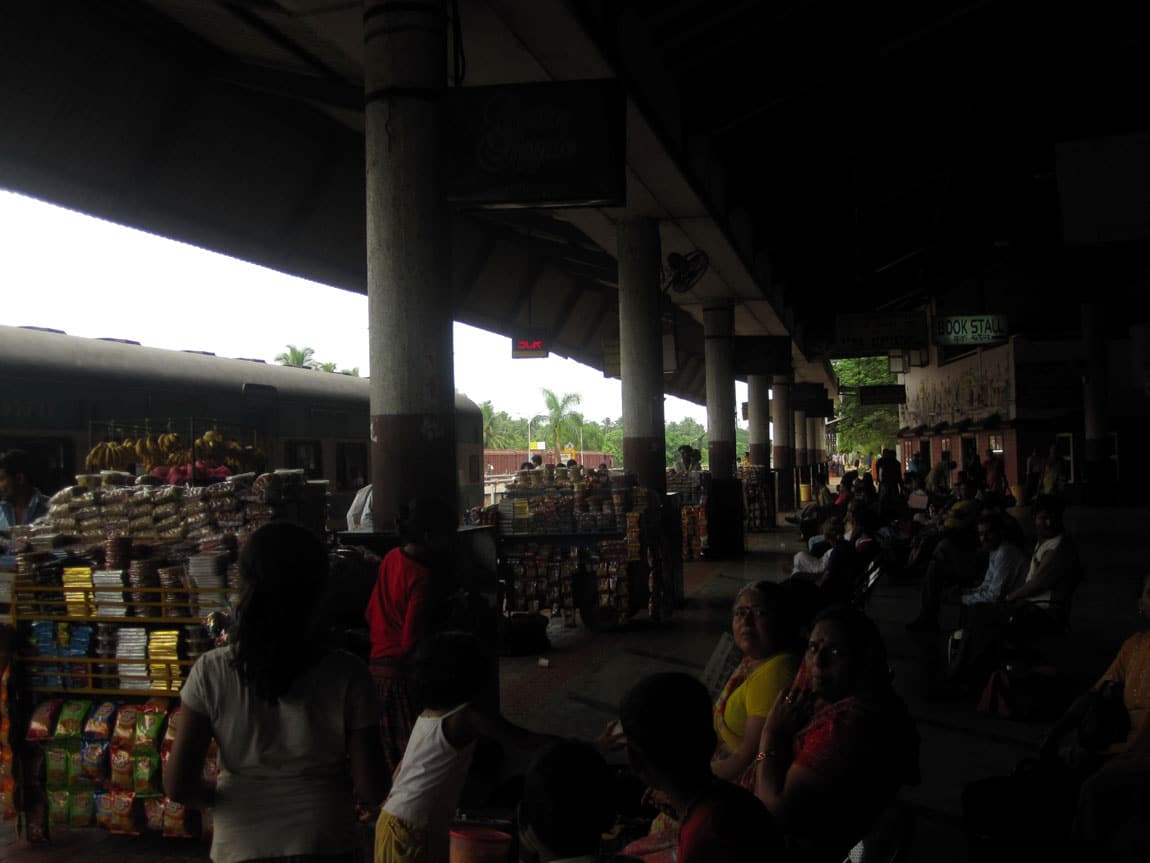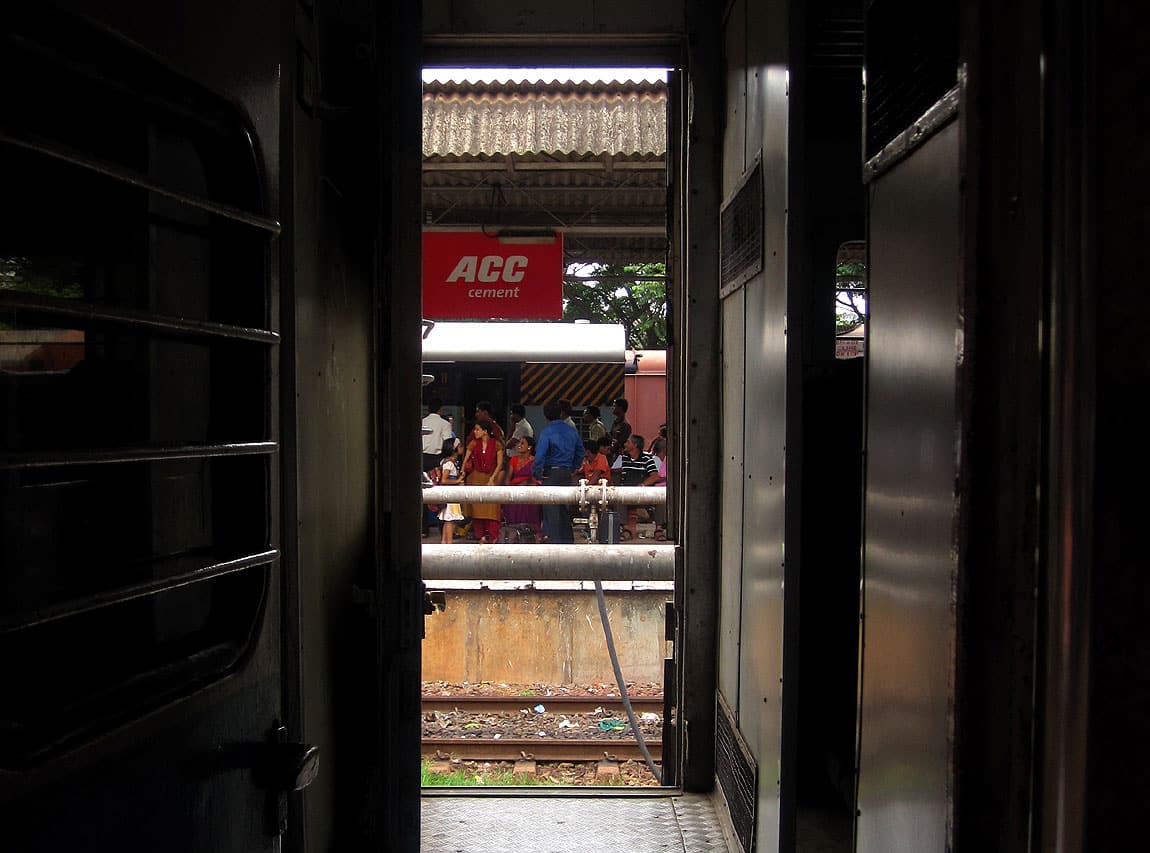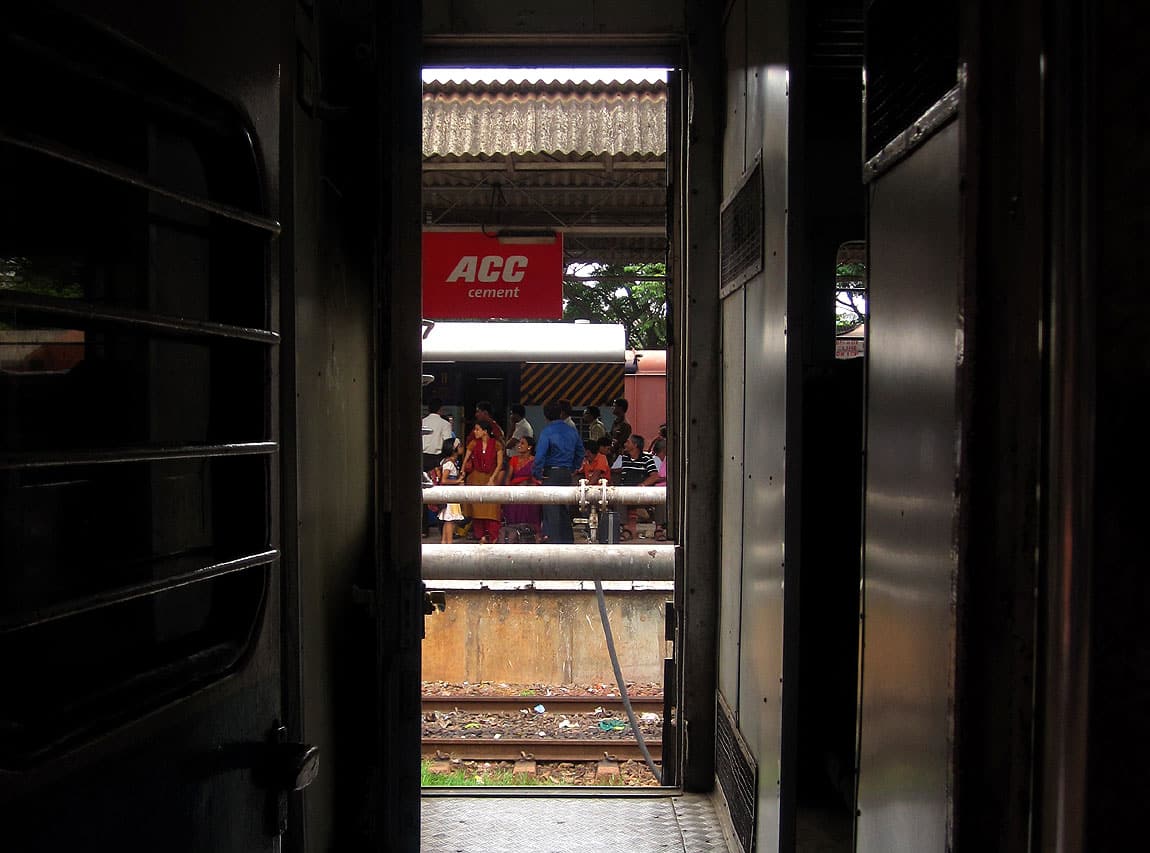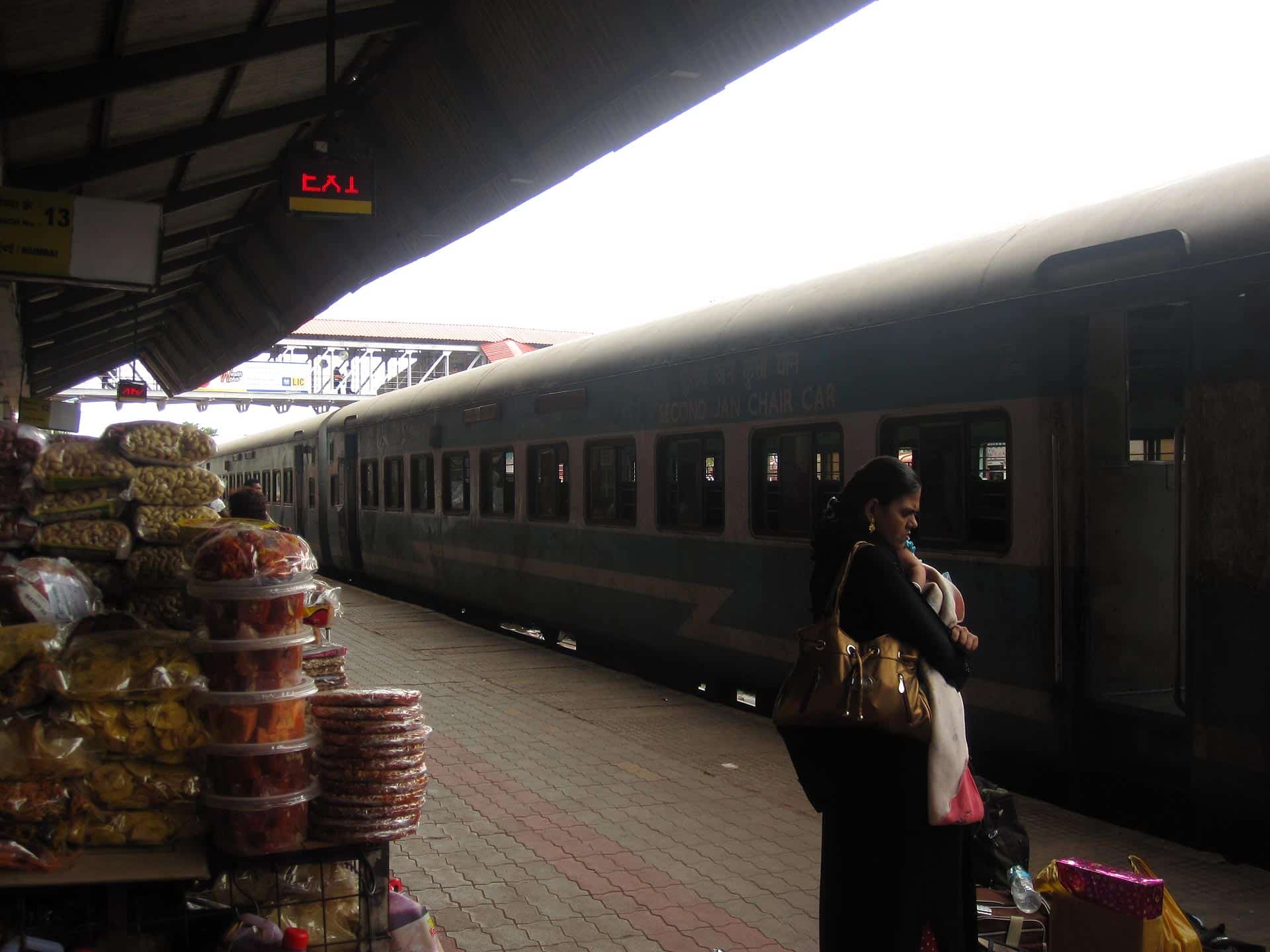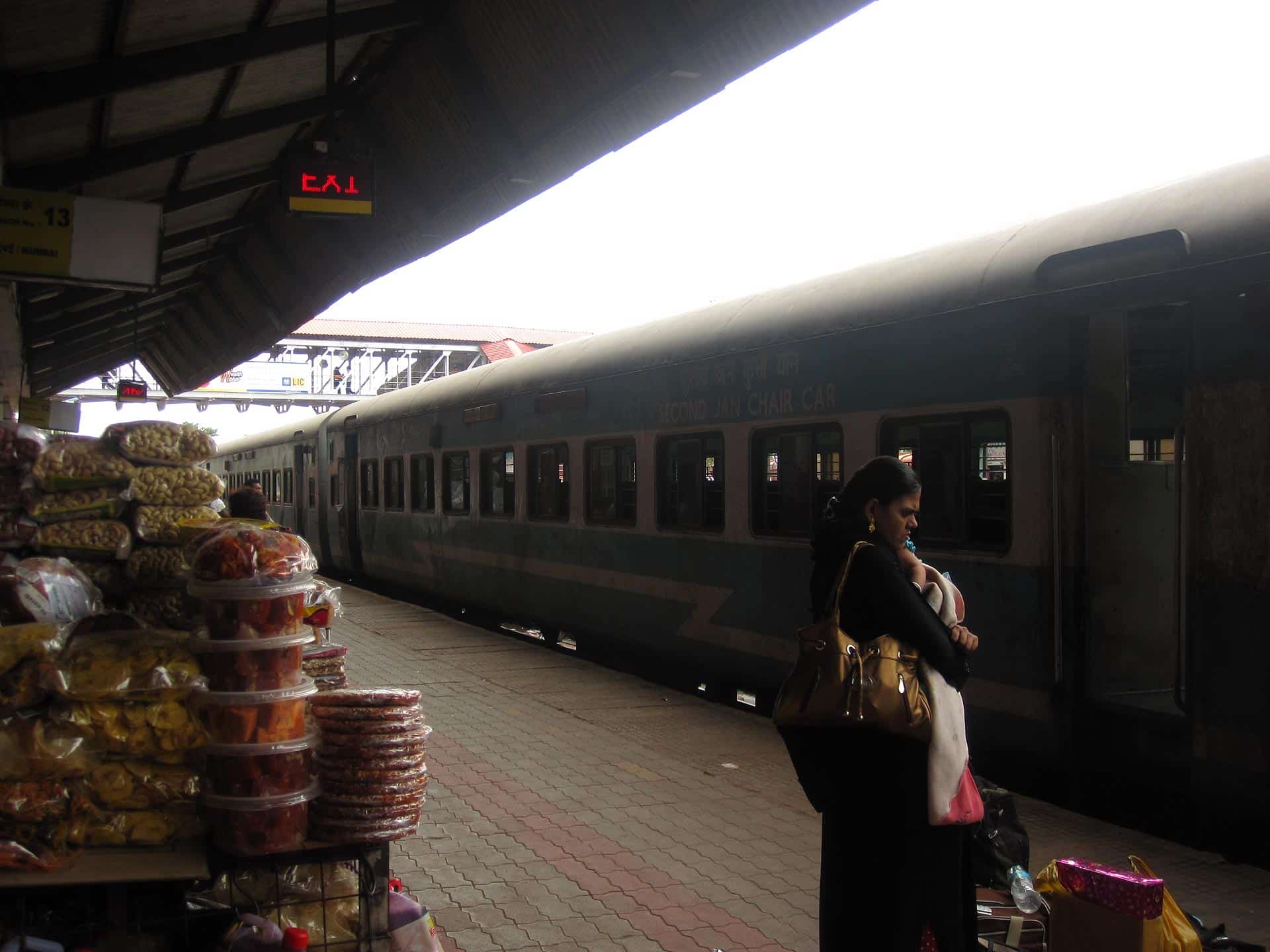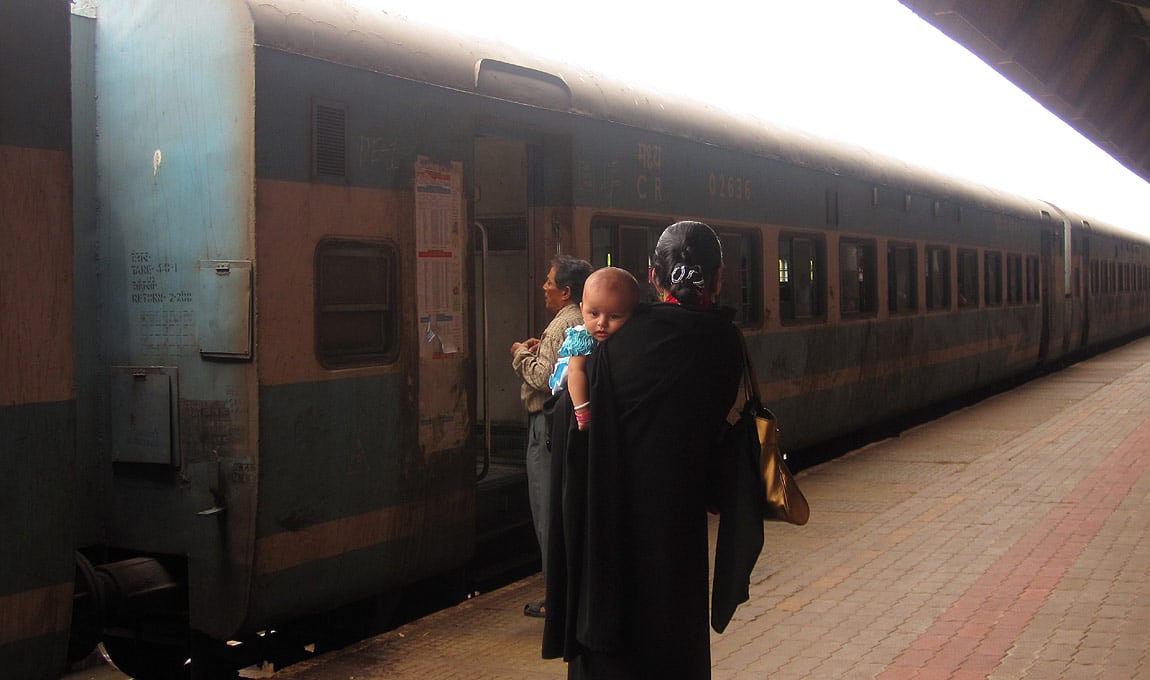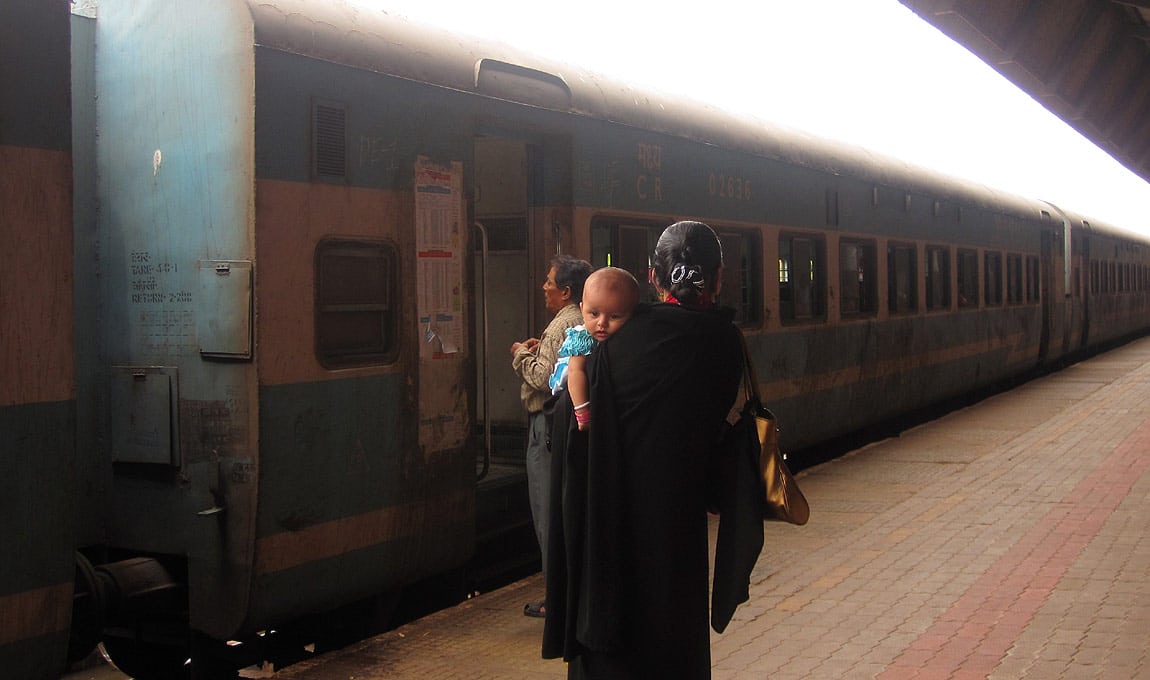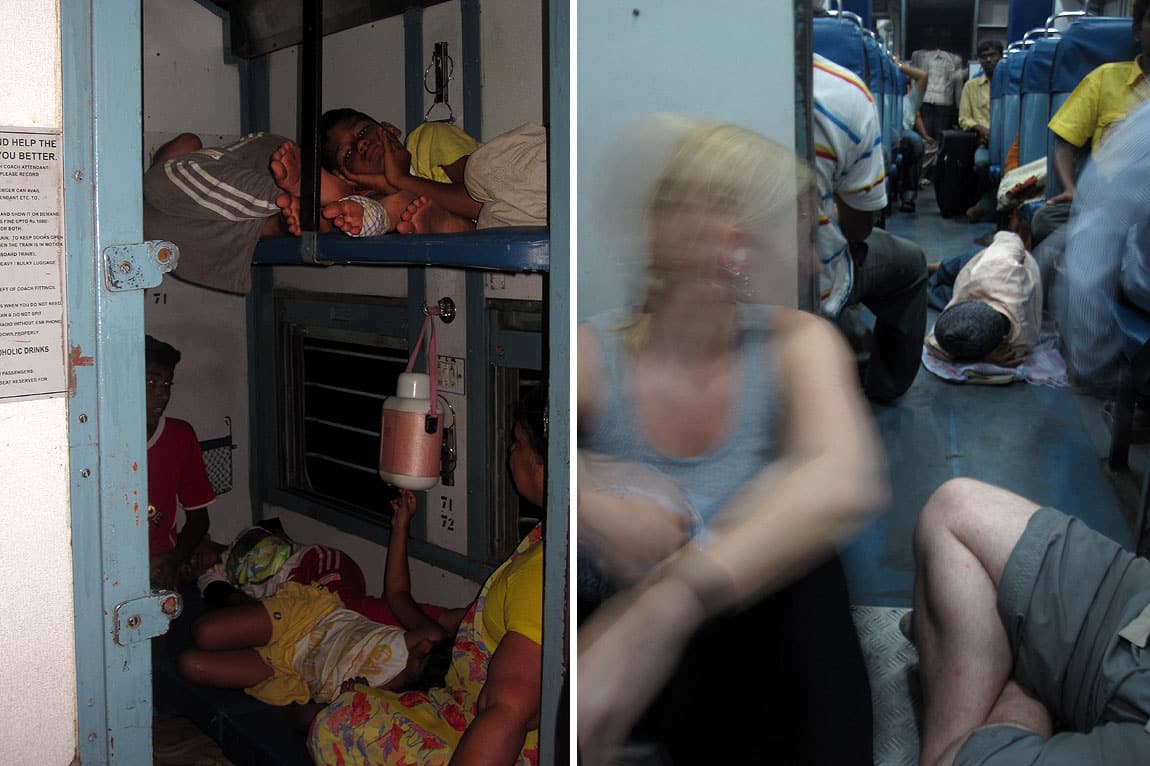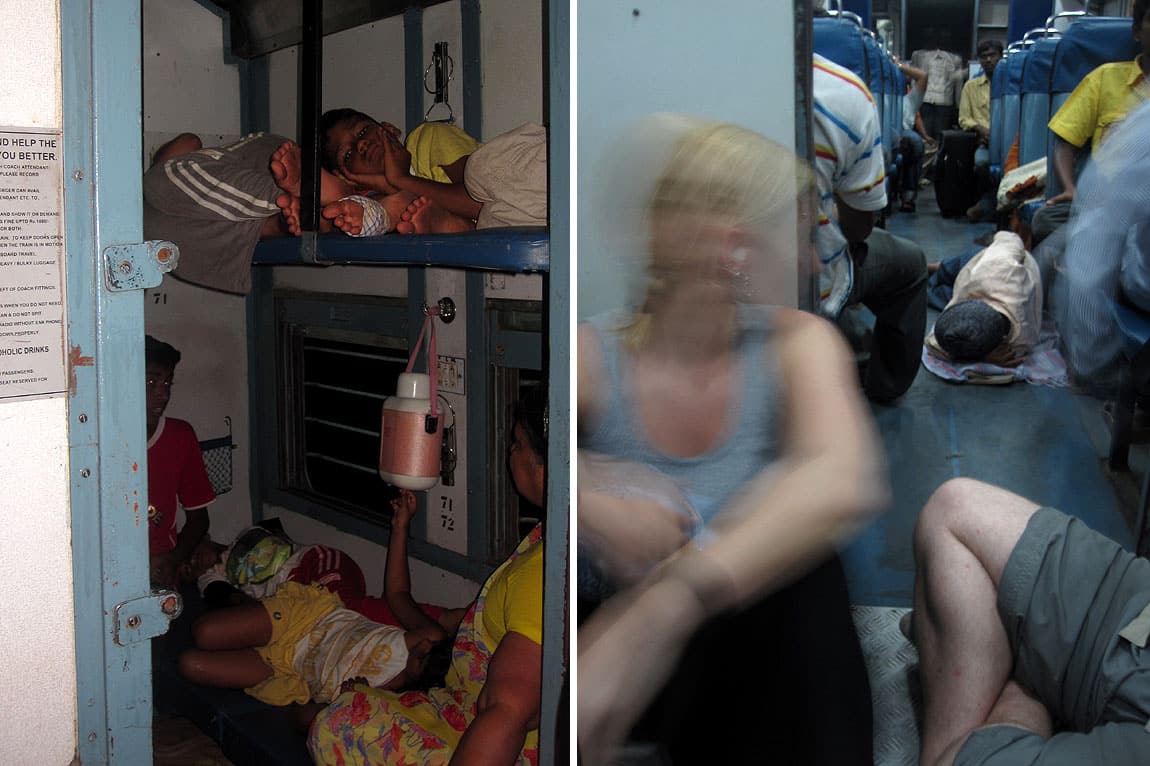 Hubli direction, we just changed car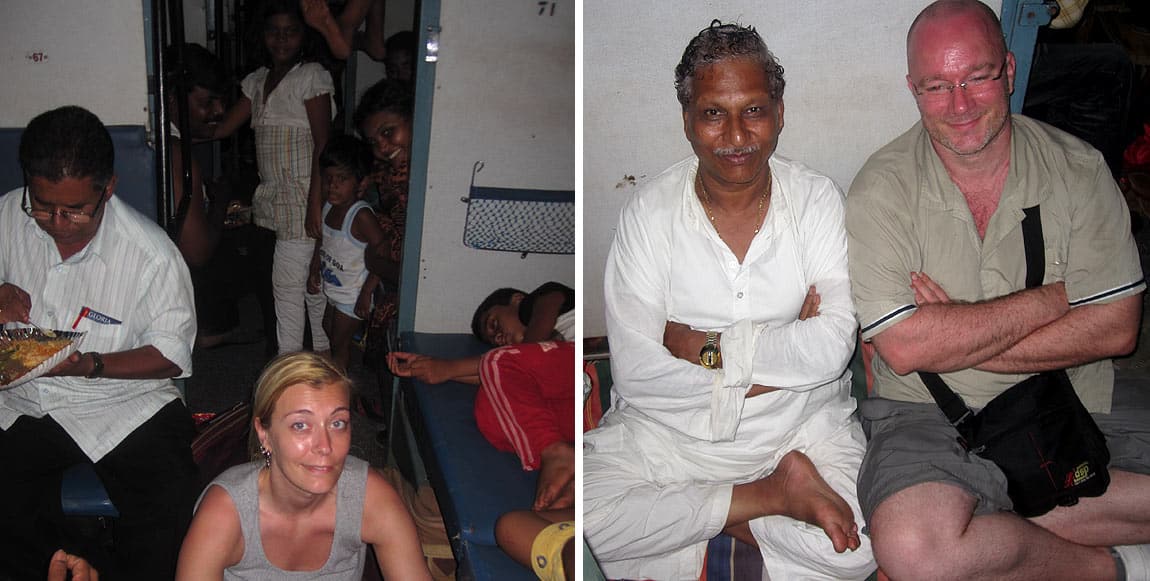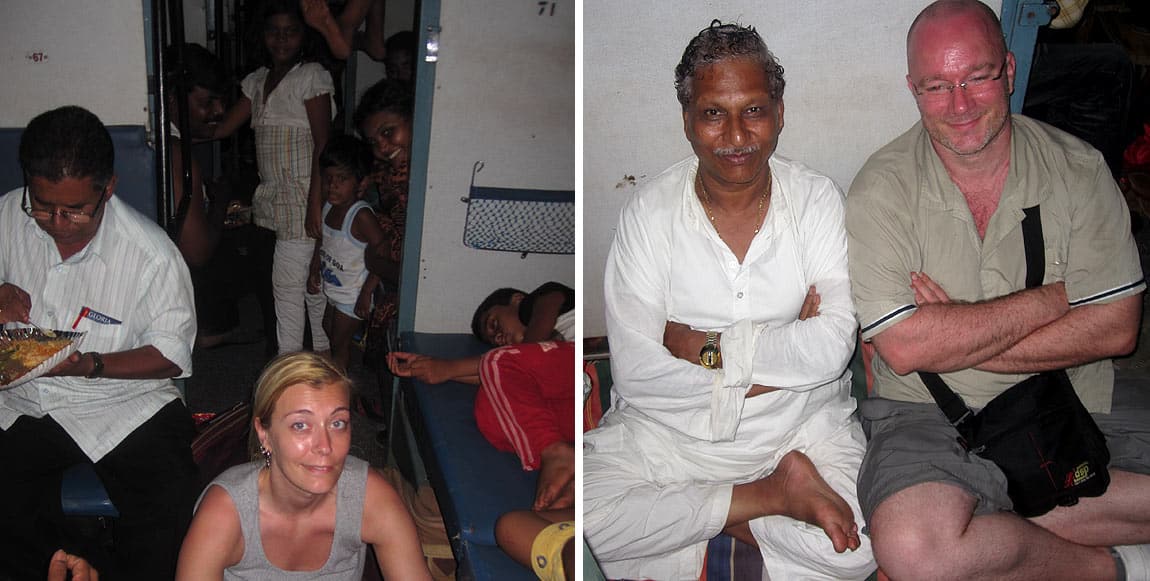 We sit where we can 🙂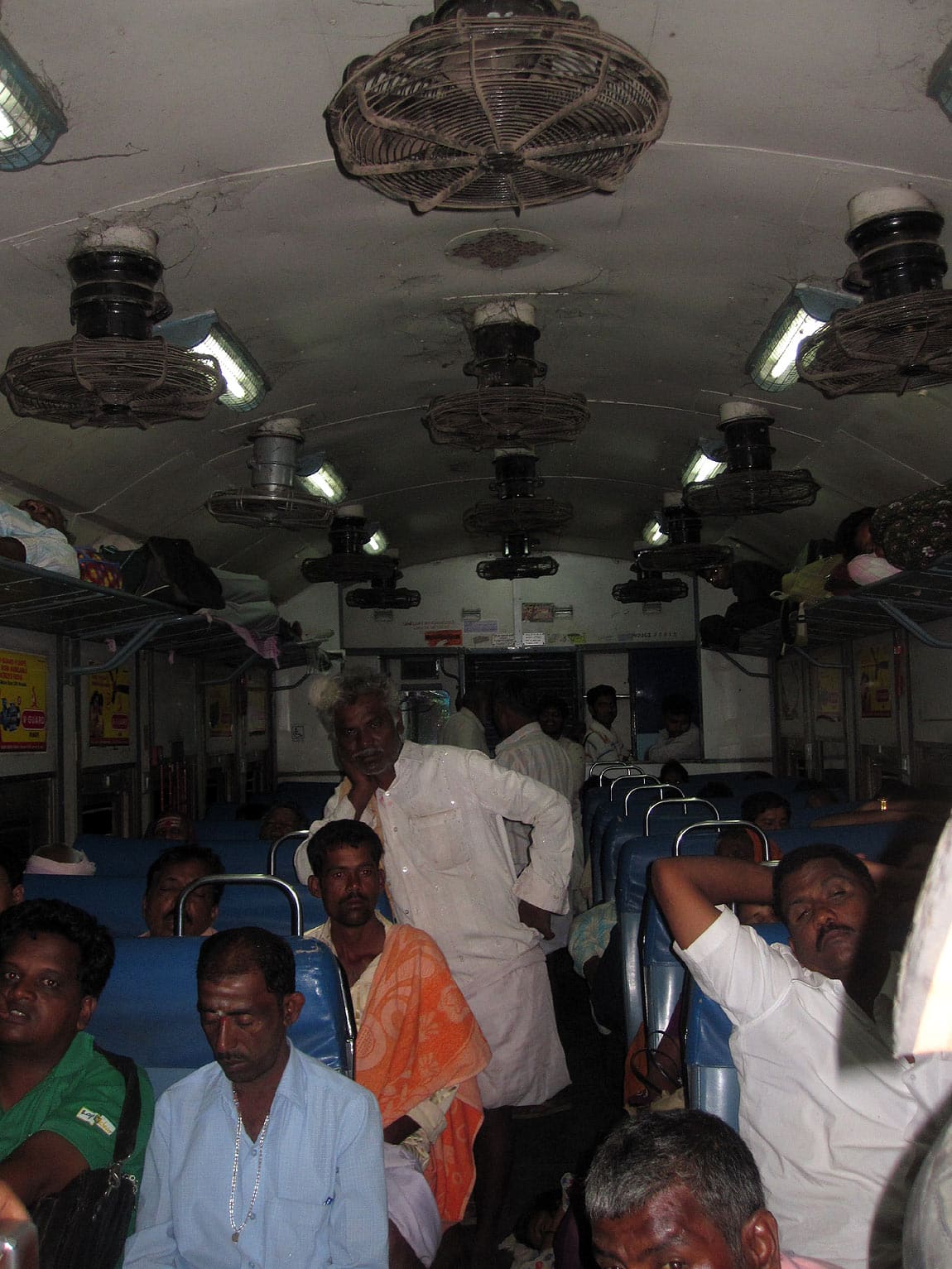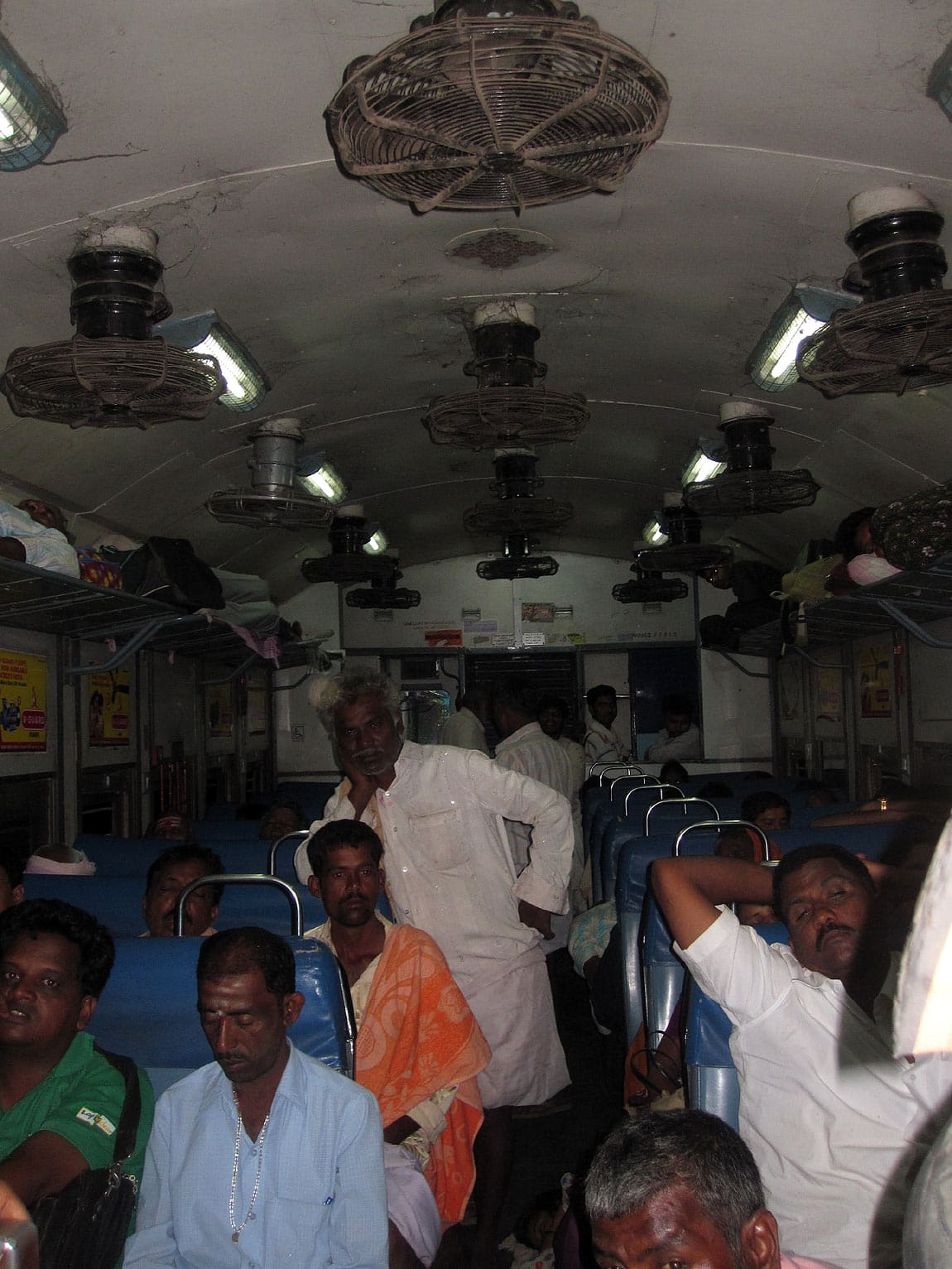 People sleep well in the luggage …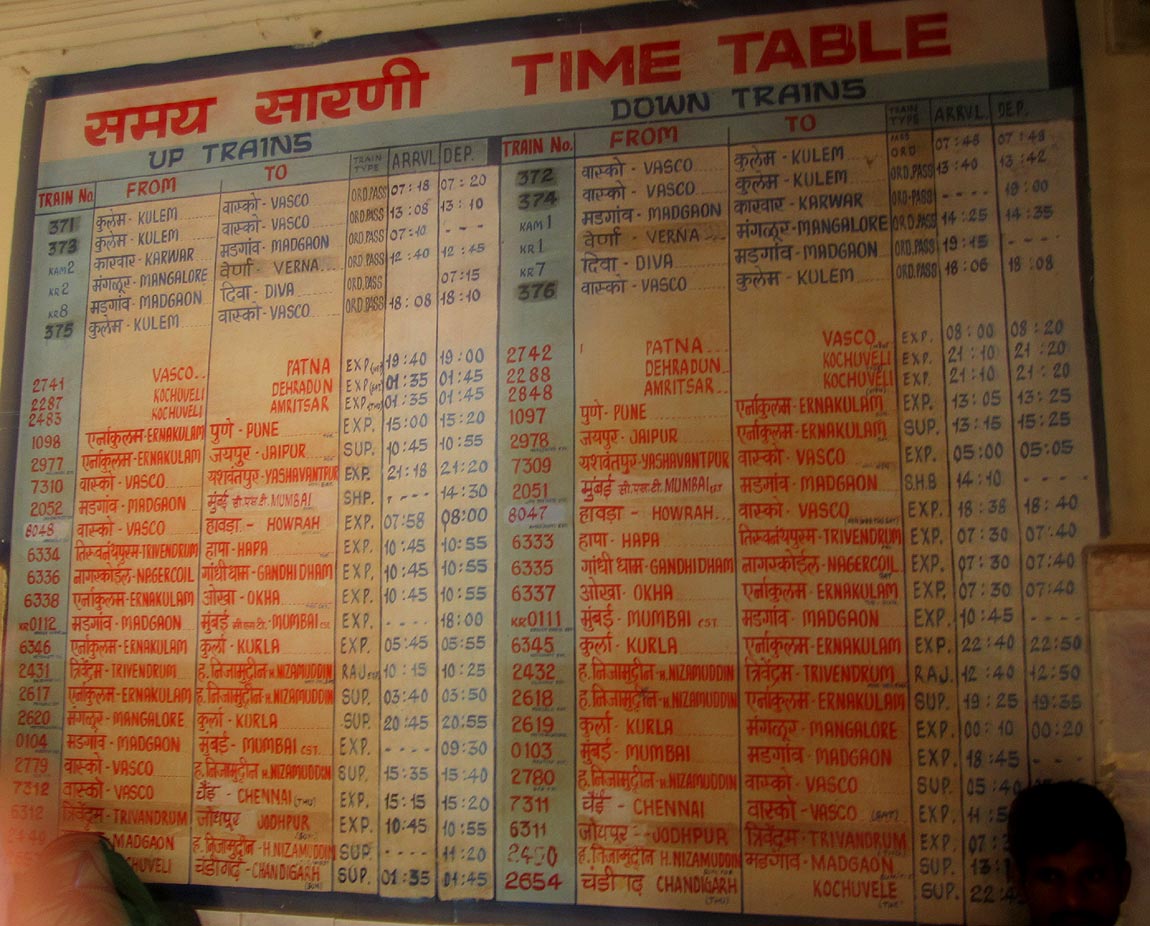 Time table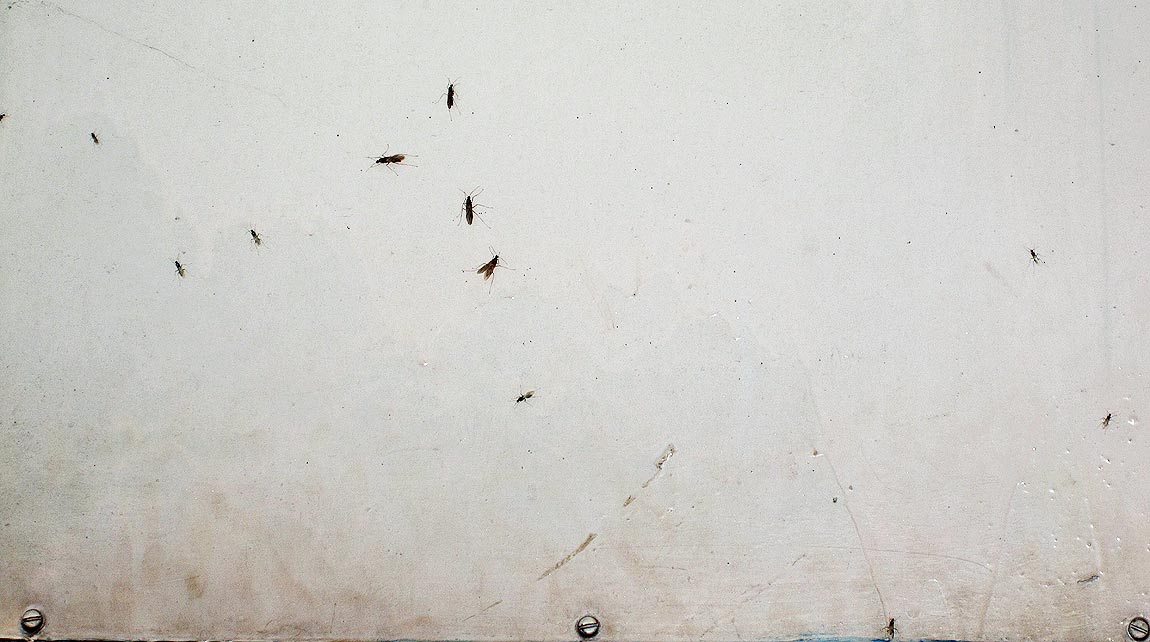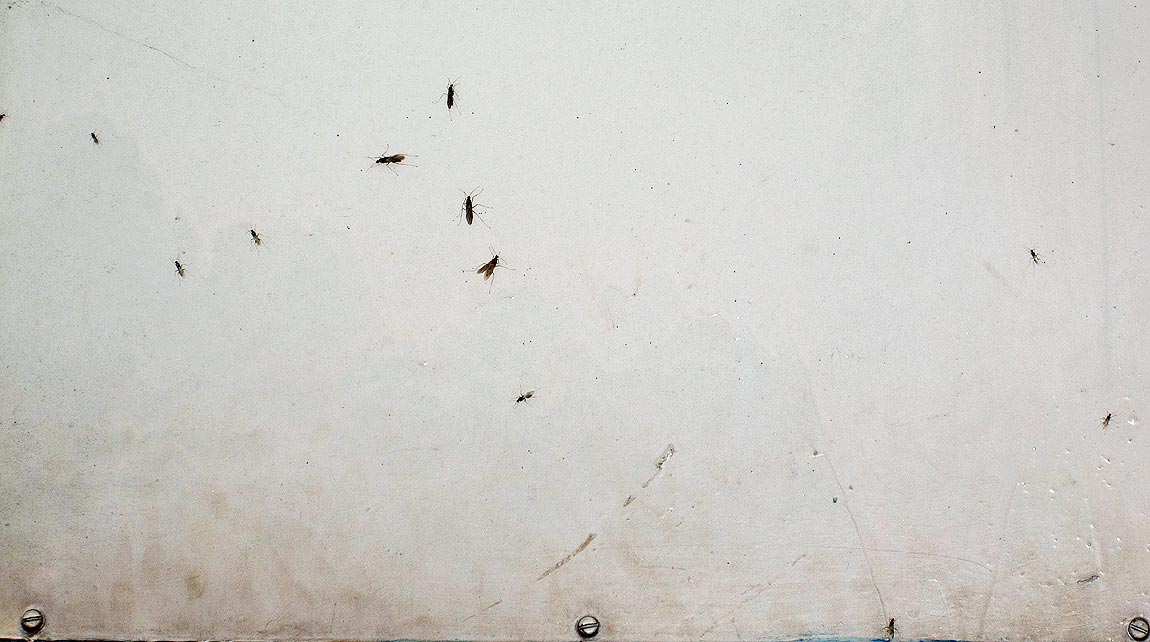 Our fellow passengers sitting near the toilet …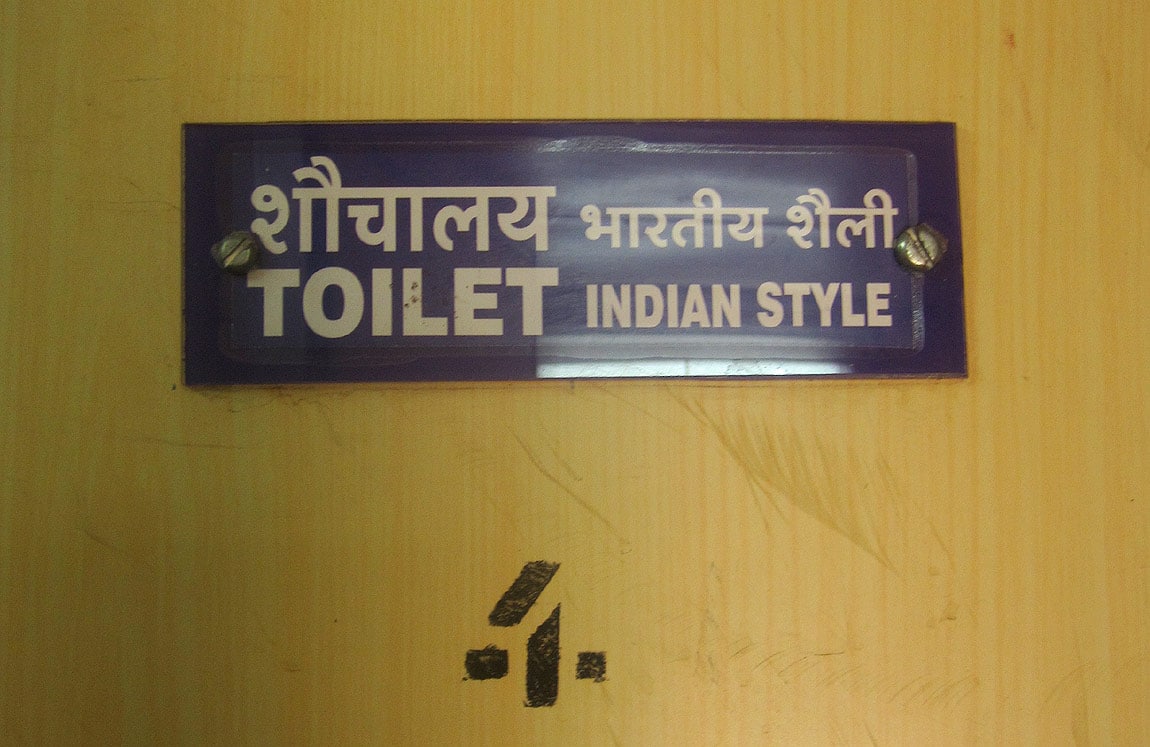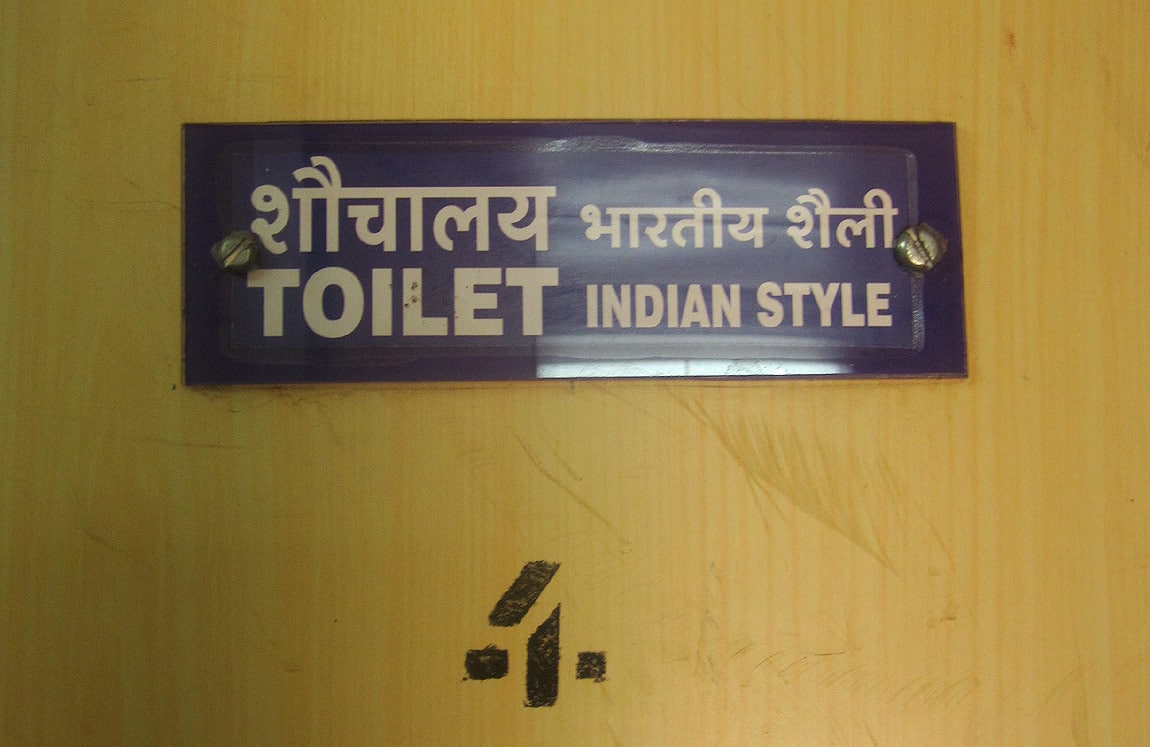 I love : « indian style ! »