The trend this summer 2015
2015 has definitely tastier: I much prefer the ephemeral tattoo (or body jewelery), safely and more elegant than the rainbow loom, the fashion accessory that has the rage in 2014. For a gypsy look and chic, inspired Eastern cultures.
More original, less bulky, more choice to carry on vacation and zero risk of losing or damaging her jewelry to the beach. A pretty ethnic or graphic design will adorn your wrists, neck, ankles, etc. He will magnify your tanned skin for 24 hours or more depending on the quality.
I personally have a preference for the so-called skin jewelery as headlines, necklaces, bracelets, that dress and golden brown skin, more than the tattoo to « reason » (feathers, pink flamingos, butterflies, wolf heads , shellfish, etc.). You can also be creative by combining several necklaces and create an effect « bib » or Mister T … choice.

♦ Websites selection : where to find these tattoos? ♦
> Tem Tattoo is my favorite because it makes more skin decal gem with beautiful colors and especially graphics without figured in the brief fairly chic. But the board € 12 6 gold bracelets or cuffs 3-2 (Bahia, Madrague, Calypso) if gold and colored : temtatouage.com
> More hipster and the male at Bernard Forever Tattoos, Temporary Tattoo artist from father to son since 2012. But they also have more feminine jewelry. There are times in specials : bernardforever.fr
> Inspiration: henna pattern, east or in Hipanema www.lilishopping.com
> bloom-tatouages.com they have  boards to the sea animal or themes

> Childish drawings and color but also beautiful golden skin ornaments and more choice : tattoofab.com
> I enjoyed the Vegan Necklace Diana and angel wings (Lux Gold) for an evening : The Glam Tatoo Company.
If I found in Paris 9 € board in trendy boutiques, Grande Récré 4.5 €  and Ibiza, 3 € the board. So compare prices well …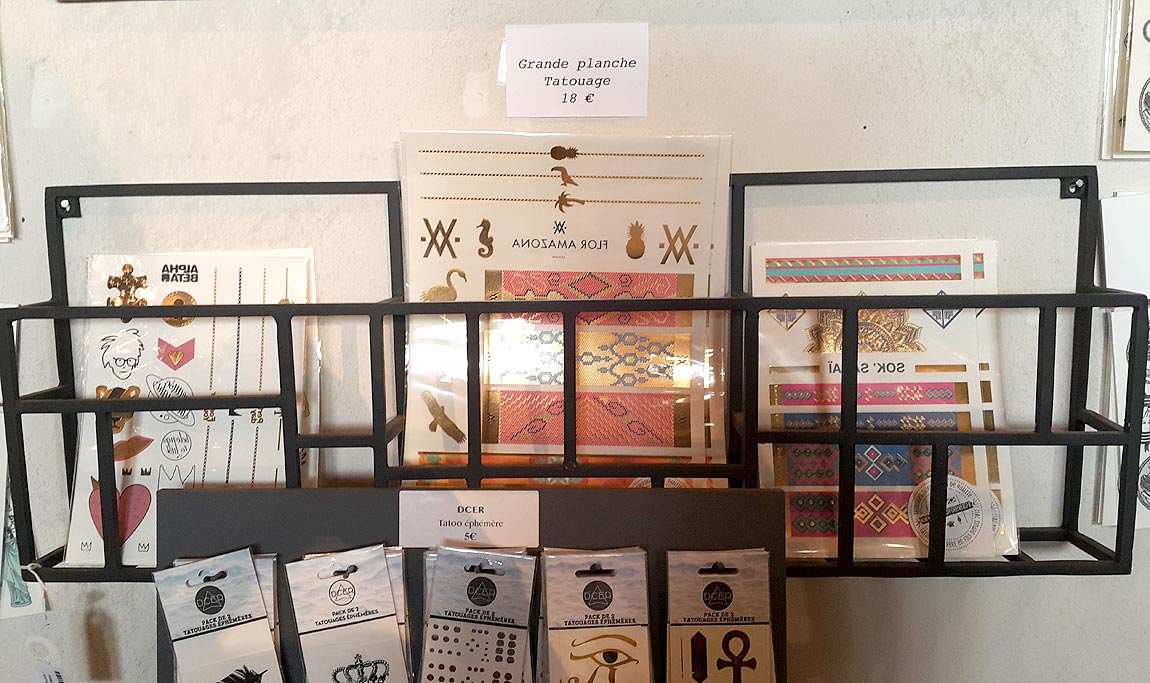 Babel Concept Store (55 quai de Valmy, 75010 paris) : 18 € the large colorful tattoo board, 5€ the bracelet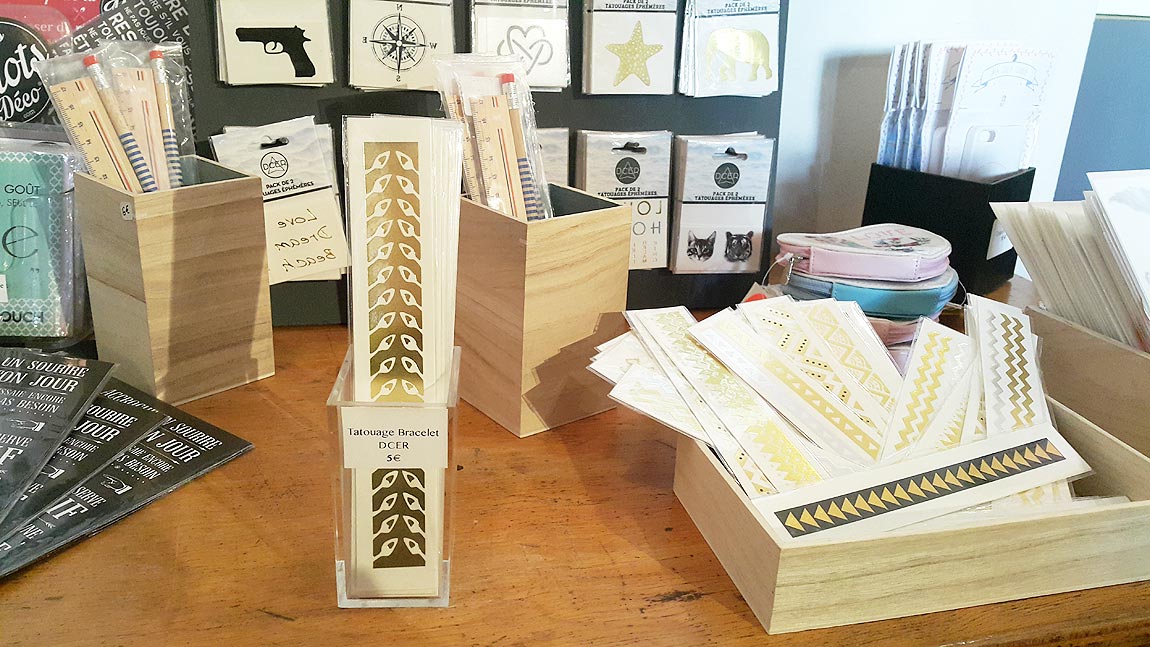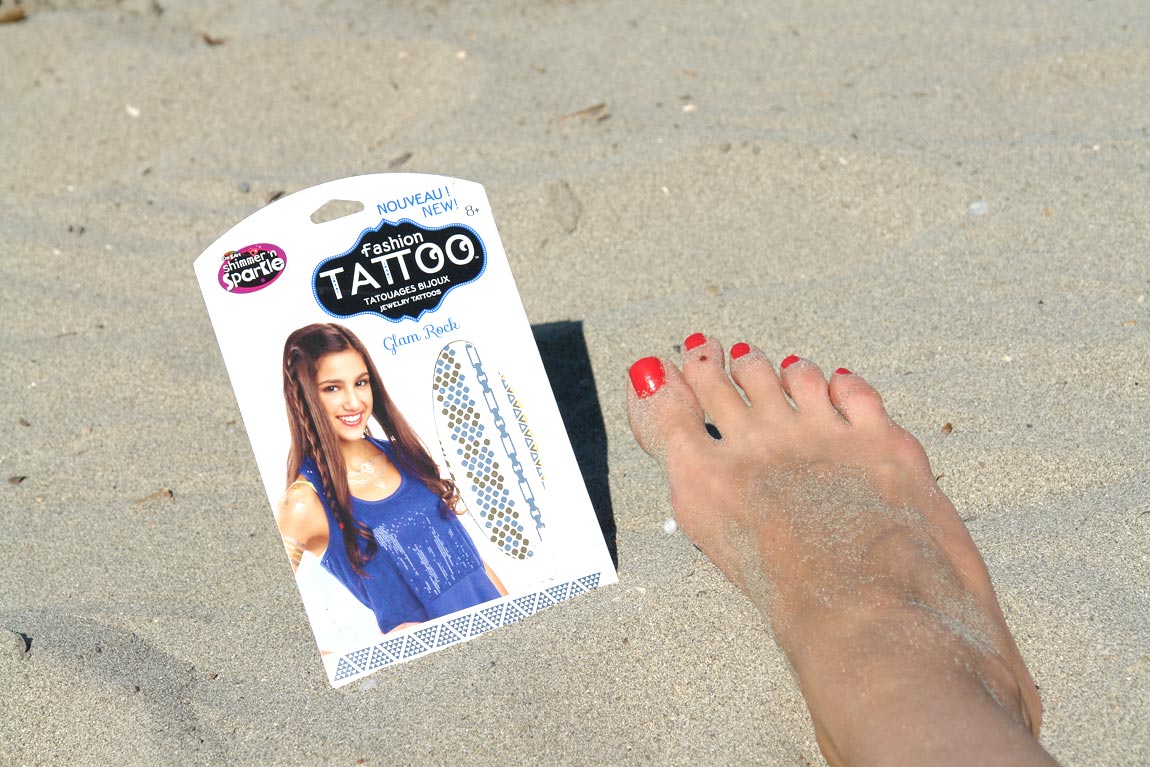 Sephora (19,90 € The Glam board tattoo) and in the Grande Récré (4,50€ the board above)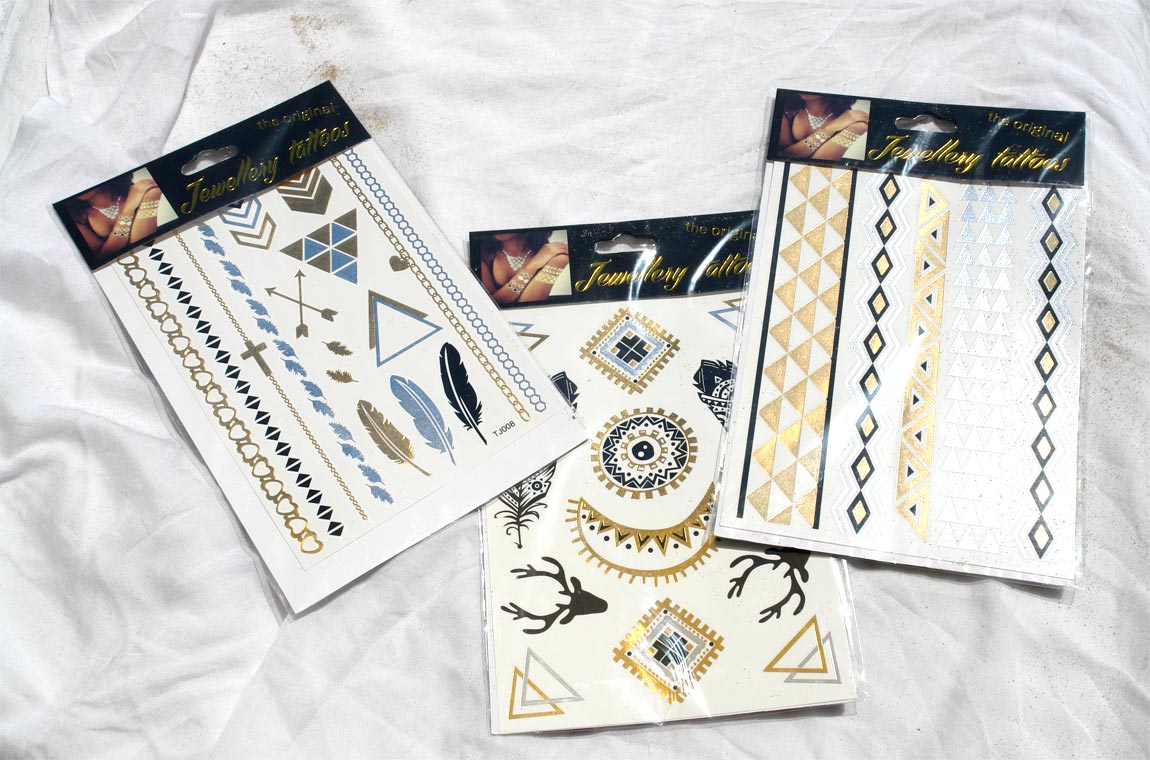 3€ board to Playa d'en Bossa in Ibiza … who says better?
♦ Holidays… ♦